G-Shock GBA800 Goes Connected in Our Review
In Partnership with G-SHOCK
Cherished among athletes, adventure seekers and fitness freaks, G-SHOCK has built its reputation on crafting sports watches that are as durable as they are functional, and affordable to boot. Enter the new GBA800, which infuses copious amounts of connectivity and intelligence into the portfolio, while making no discernible sacrifices to aesthetic or construction. On the contrary, the trusty G-SHOCK has rarely looked so stylish. How do we know? Because we took a new GBA800 for a test spin. Light and steady on the wrist, the watch tracked our steps, synced with our phones, and withstood any activity we could throw its way. Suffice to say, G-SHOCK's venture into fitness tracking and Bluetooth connectivity is getting off to a promising start. Read on for a full review.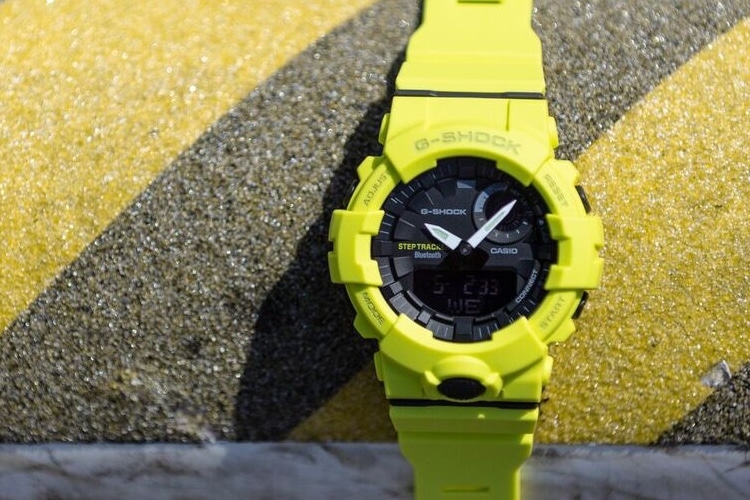 Design
Our G-SHOCK GBA800 touted a striking yellow colorway, lending the watch instant visual appeal and no shortage of sporty style. While other colors are indeed available, the yellow variant offers a tier of distinction that's both refreshing and eye pleasing. Match that somewhat aggressive yellow colorway with the right outfit and this watch will look as good at the nearest bar as it will the nearest gym.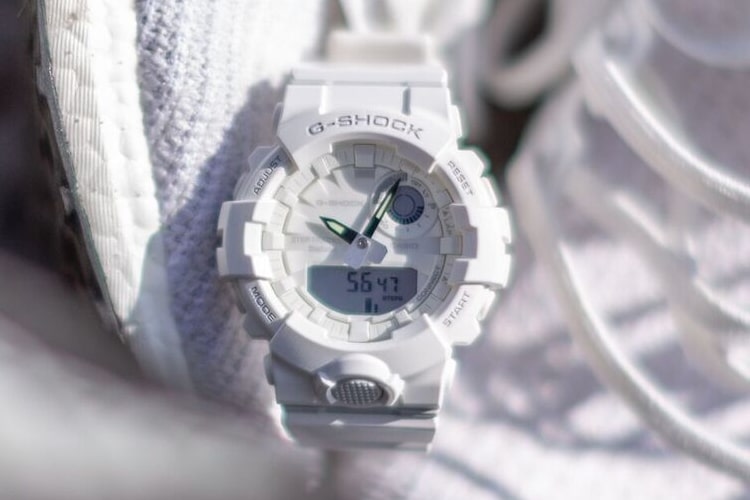 Made of durable resin, the GBA800 seems indestructible as soon as you slip it on. Speaking of slipping it on, the band comes with a whopping 15 slots, meaning it's not hard to achieve the ideal, ergonomic fit. Helping further achieve those ergonomics is the watch's mid-size build. Specifically, the GBA800 measures 48mm in diameter and weighs 61 grams, making it light and comfortable on the wrist, despite its rugged aura. Being a G-SHOCK, the piece is also highly shock resistant and water resistant to 200 meters, which helps distinguish it from other fitness trackers and smartwatches alike.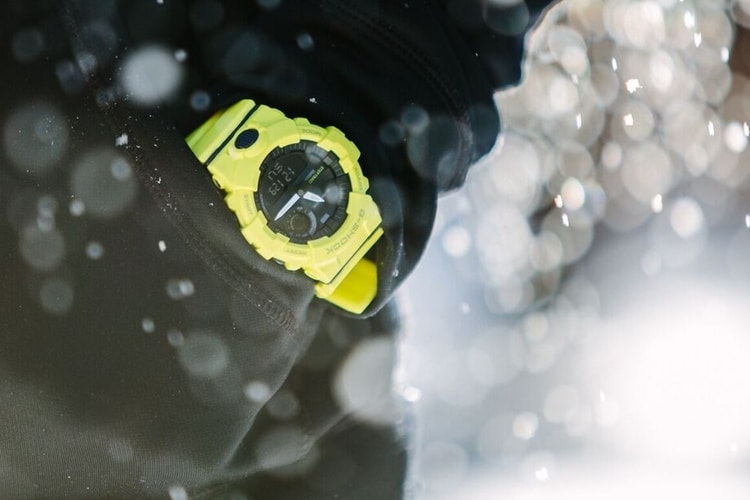 Offering both analog and digital timekeeping- along with a bevy of features – the GBA800 watch face packs tons of information into its mid-size display. To accommodate, the watch hosts five expertly placed buttons around the case, which are used as controls to navigate various displays and functions as well as activate the super-illuminator. As a result, the watch face never feels even slightly overstuffed in terms of presentation. And while the hands feature a luminous coating, an auto light feature illuminates both the digital display as well as the watch face at the flick-of-the-wrist for high visibility in low-light conditions. "Streamlined" is the operative word here.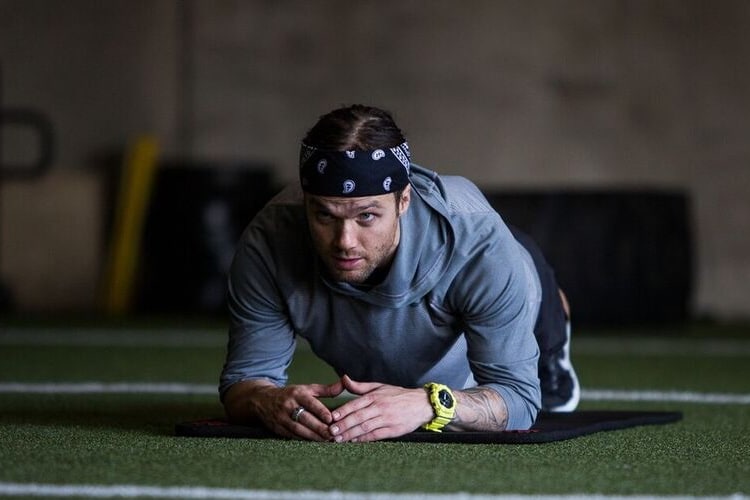 Performance
While the G-SHOCK GBA800 is certainly no visual slouch, it's in the performance department that this baby truly shines. Put simply, the watch is a fitness freak's new best friend, thanks in part to a built-in 3-axis accelerometer, which measures both daily activity and caloric output. In addition to fitness tracking, the GBA800 offers various utility modes, including dual time, stopwatch, data recall, alarm, timer, and, of course, timekeeper. Under the skin is trusty Quartz movement, which only wavers in accuracy to the tune of 15 seconds per month.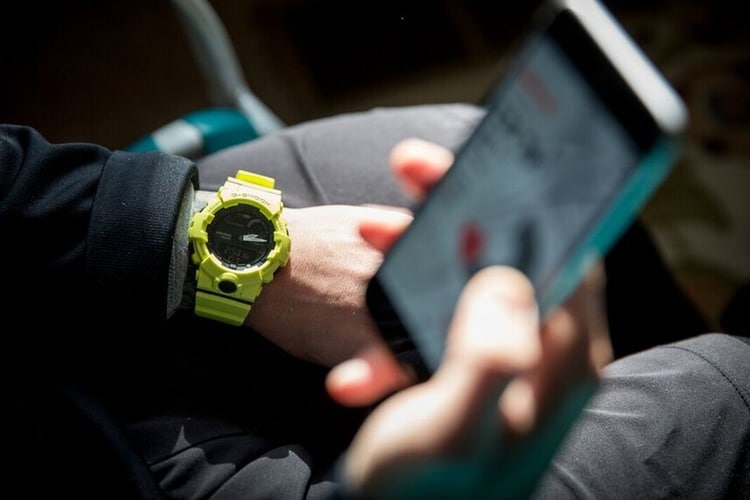 For rudimentary step tracking, all that's required is the push of a button. However, when you sync the watch with your smartphone (by way of Bluetooth), a full suite of fitness-related tech is revealed. With the G-SHOCK connected app now at your disposal, you can keep a step count log, choose between five exercise intensity levels, count calories, set targets, send timer combinations to and from the watch, store stopwatch measurement data and more. For those who like to personalise their progress and monitor it closely, the app allows you to configure 20 sets of five timers. As if all that wasn't enough, the software automatically corrects home and world time up to four times a day. Oh, and when the watch is synced to your smartphone, it can function as a locating beacon, sounding an alarm on the phone after you misplace it.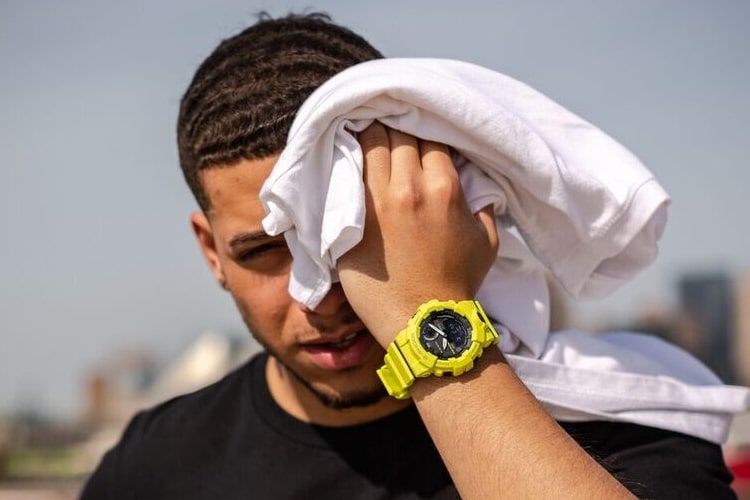 Ensuring that the display stays legible in dim environments is the aforementioned Auto Double LED light, which works like a charm. In fact, once you've mastered the GBA800's network of buttons and controls, you'll find that it never stutters in terms of functionality, dishing out its useful features in a simple accessible manner. Speaking of which, did we mention the watch and app are super streamlined once you get the hang of them? Well, we're doing it again.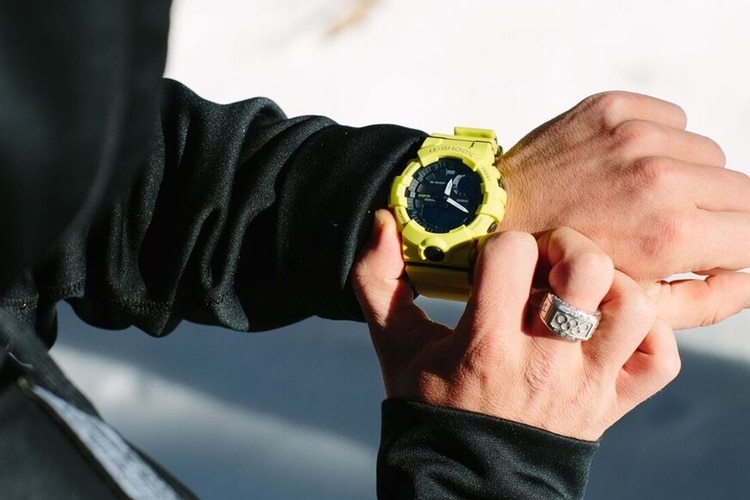 Wearability
Light and tight on the wrist, the G-SHOCK GBA800 has wearability down to a science. Thanks to 15 slots on the soft and supple urethane band, the watch fits on wrists of all sizes, and never impedes with your daily regimen. There to curb sliding are back wings (where the band and case connect), and a new band ring shape.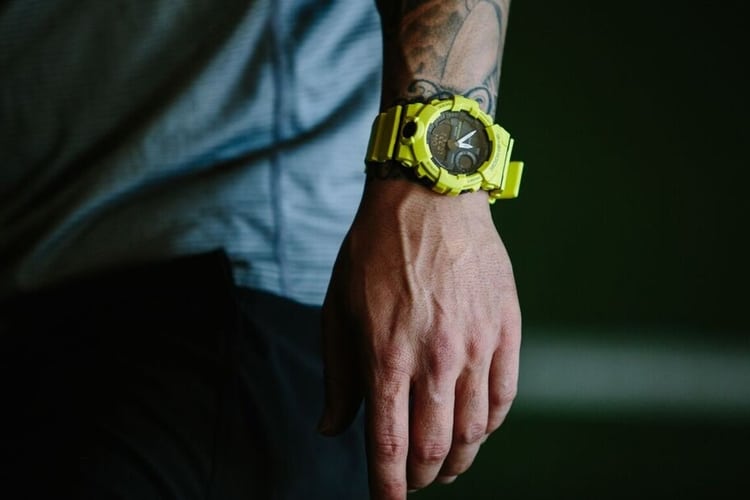 We took this eye-catching stunner out for a stroll across town (racking up 9000 steps in the process), and never once did the watch shift around or cause discomfort. By contrast, the mid-size watch was absolutely buoyant in terms of feel. Pair that with its modest size and seamless tracking, and the GBA800 is simply perfect for those looking to boost training sessions without disrupting their physical flow.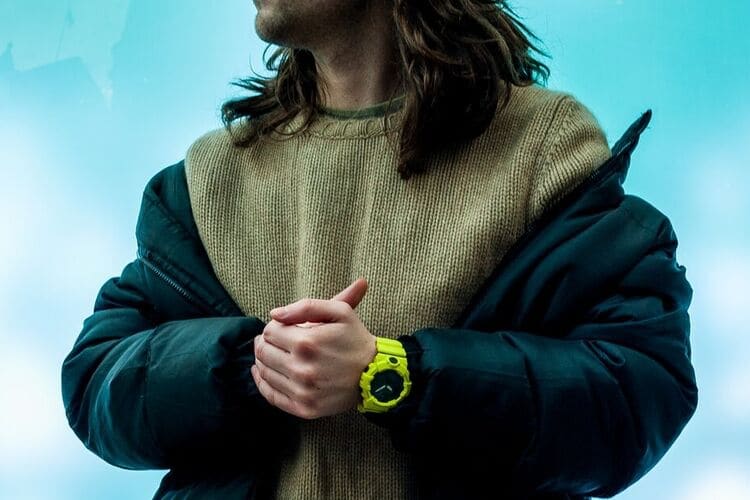 Conclusion
Suffice to say, the G-SHOCK GBA800 kicks off the brand's Power Trainer Series in brilliant style. Whether as a piece of everyday wear or an intensive step tracker, the watch delivers a prime aesthetic, seamless ergonomics, and the kind of durability the brand has built its reputation on. Resistant to both shock and water, this is a watch built for essentially any terrain.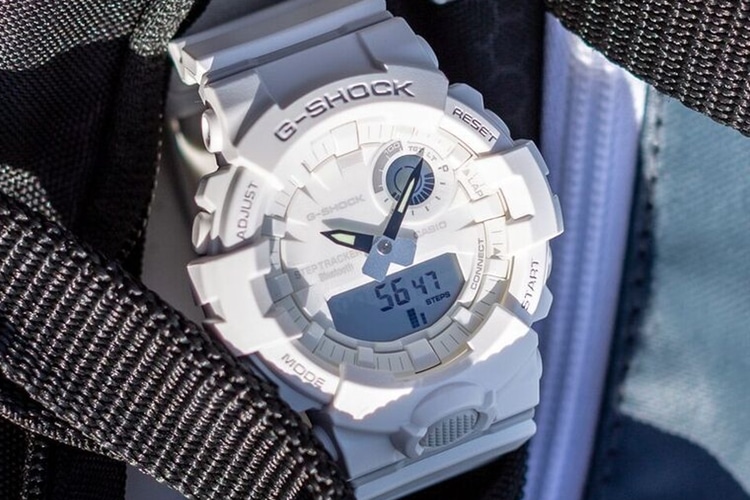 Meanwhile, all that brains and brawn comes at a price too good to refuse–$120 USD to be exact. Get the sports watch in flagship yellow or colors like black, white, navy blue, green, teal or grey, and take it on hikes, on walks, on runs, to the gym, to the beach, to the bar, or wherever else strikes your fancy. Expect the watch to last, and look downright stylish while doing so.