Glashütte Original Sixties and Sixties Chronograph Are Glacier Cool
Marking the third year of its annual Sixties edition, Glashutte is focusing on "sublime elegance" for the 2020 version. The latest iteration will include a new Sixties Chronograph in the same cool glacier blue as the original.
You'll also like:
The Glashütte Original Sixties and Sixties Panorama Date
Glashütte Original Releases Senator Chronometer Tourbillon
Glashütte Original Introduces the Spezialist Collection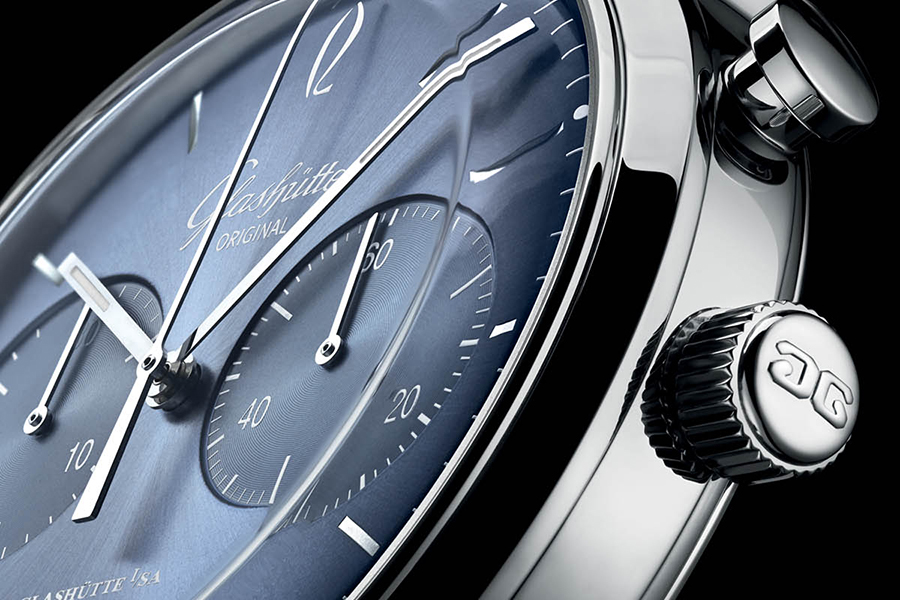 Channelling the clarity, peace, and strength of mountain glaciers and alpine scenery, Glashutte created a cool blue colour that complements the stainless steel case perfectly. The Original Sixties measures 39mm while the Chronograph is slightly larger, measuring 42mm. True to the name "Sixties," the watches remain simple and slim. Three hands measure time in the Original, which comes in at only 9.4mm thick. The chronograph increases only slightly, with a thickness of 12.4mm. Sapphire display backs on both watches provide a look at the intricate workings of the movements.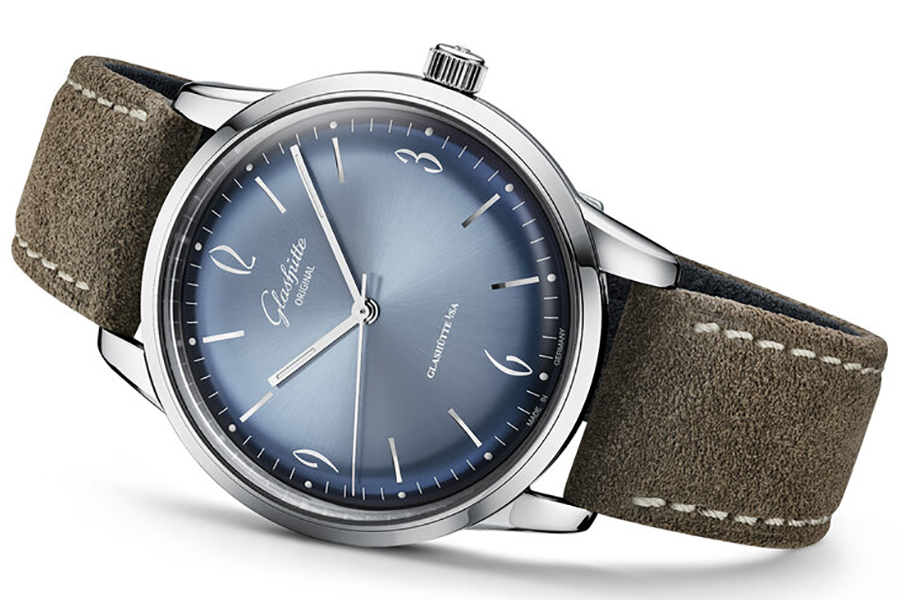 The Glacier Blue colour has the looks of having been done via the same galvanic treatment on other Glashutte watches but was actually achieved by lacquering the brand's sunburst brushed base. The result is a gradient look that goes from an icy blue in the middle to a dark, midnight blue at the edge. The dial also has a dome to it that matches the curve of the sapphire crystal.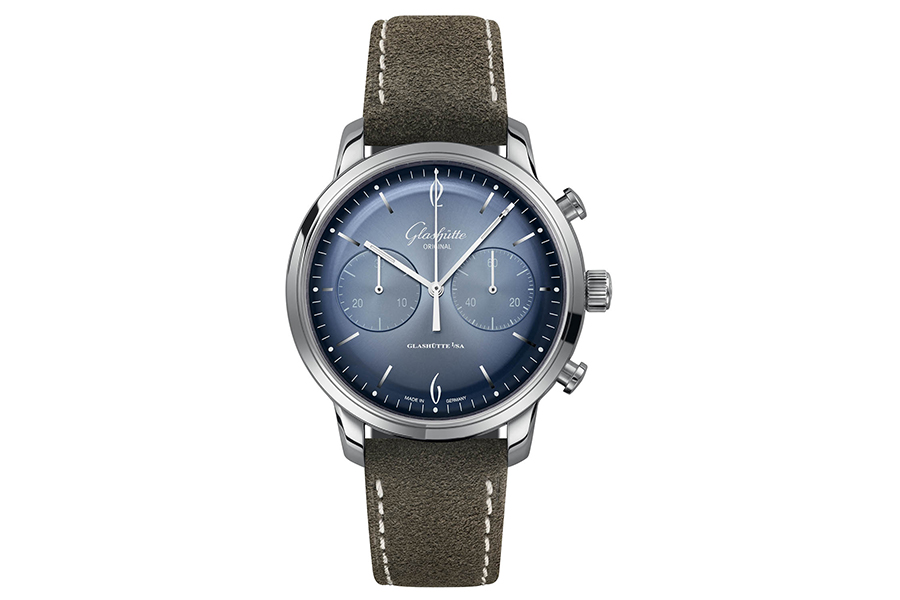 Glashutte used versions of the same automatic movement for the watches. The Original received an in-house Calibre 39-52 that comes with a balance cock and a custom rotor with gold double G accents. The Chronograph uses a Calibre 39 base, which allows for a small running seconds and a 30-minute chronograph sub-dial. The watches both offer a 40-hour power reserve.
The final touch is a greyish-brown nubuck strap that further cements the mountain glacier vibe. It has a muted tone that adds just a touch of warmth. The white accent stitching ties it into the watch even more. A pin buckle keeps things simple. The watches aren't technically limited editions, but they will only be produced for one year. The Original Sixties is priced at AUD$10,100 and the Chronograph carries a price tag of AUD$12,400.
You'll also like:
The Glashütte Original Sixties and Sixties Panorama Date
Glashütte Original Releases Senator Chronometer Tourbillon
Glashütte Original Introduces the Spezialist Collection