Guide to Buying a Second Hand Watch
Buy a pre-owned or antique second-hand watch and you're buying a timeless piece of history. It's a bold statement, but only works when you make the correct purchase. The hunt for antique and pre-owned watches can be merciless and you'll face fakes or overpriced pieces. When looking for quality at the right price, always inspect before bidding on an auction or buying from a dealer.
Check for dents and scratches, the condition of the wristband, the inner mechanism, model numbers and whether the glass is original. Let's show you how perfection should work with our selection of watches available on auction right now at Sotheby's.
You'll also like: 
This Auction Marketplace is Dedicated Exclusively to Vintage Watches
What is a Moonphase Watch & How Does it Work?
12 Best Watch Stores in Melbourne
8ct Gold Hunting Cased Minute Repeating Watch Case 96118 Circa 1900
Time has proven pocket watches are high class no matter which century you wear them. This piece comes from the turn of the 20th century and boasts a gold cuvette and white enamel. Both Roman and Arabic numerals are featured and the watch is powered by manual winding nickel lever movement. Case number: 96118 Recommended for bluebloods and hipsters.
Cartier An Oversized Stainless Steel And Gold Square-Cased Curved Automatic Wristwatch Ref 2656 Case 786852ce Santos 100 Circa 2010
Cartier never goes out of fashion and this Gold and Silver masterpiece, which comes with a 24 month Cartier international guarantee (a rare sight indeed), compliments any wrist. The all Roman numerals hide a secret signature at VII and the inner minute and second divisions tell you the time straight. Best worn by men of sophistication.
Rolex A 14ct Gold And Stainless Steel Automatic Sweep Seconds Wristwatch With Date Ref 1601 Case 1335037 Datejust Circa 1966
This Fully-jewelled piece is what every Al Pacino gangster character would have worn. You get the class with the magnified aperture for date at 3 o'clock and reeded gold bezel and enjoy its longevity thanks to the gold and stainless steel Rolex Jubilee bracelet.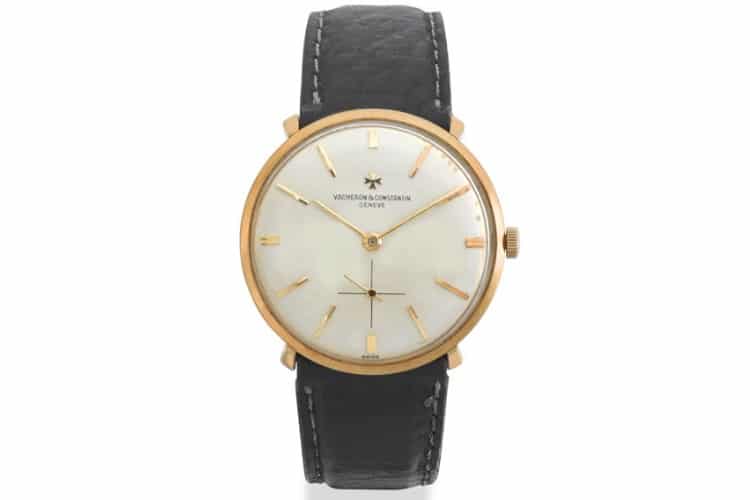 Vacheron & Constantin An 18ct Gold Wristwatch Ref 6235 Case 360196 1940s
If you seek a subtle watch, then this wristwatch with cal.1001 manual winding movement from Vacheron & Constantin is the way to go. The silvered dial only makes the 18ct gold pieces shine brighter. The watch is fully jewelled and features applied baton indexes, subsidiary seconds and a circular case. The best thing an intellectual can possess.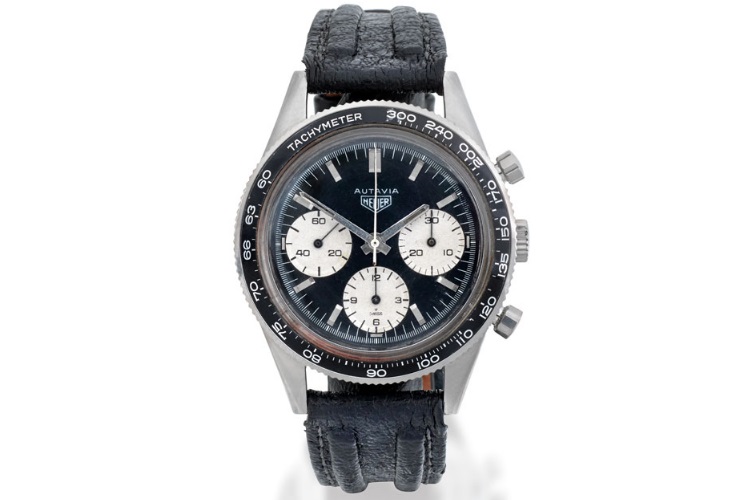 Heuer A Stainless Steel Chronograph Wristwatch Autavia Circa 1970
Heuer offers a truly masculine watch with the full black dial and revolving bezel calibrated for tachometer scale. A watch can tell time in many ways and this one knows them all thanks to its outer minute and 1/5 seconds track, subsidiary dials for constant seconds, and the 30 minute and 12-hour registers. Perfect for adventurers among you.
You'll also like: 
This Auction Marketplace is Dedicated Exclusively to Vintage Watches
What is a Moonphase Watch & How Does it Work?
12 Best Watch Stores in Melbourne