HappieWatch Bids Farewell to Boring Watches
Ever looked at your wrist and thought, wow that watch is just so plain, and boring. Well, never again. HappieWatch is bidding a long farewell to boring watches everywhere with the release of their unique, artistic timepieces that perfectly combine craftsmanship and creativity. Currently, live on IndieGoGo, these hand-assembled watches are eye-catching for more reasons than just telling the time.
You'll also like:
Blancpain's Fifty Fathoms Scores Titanium Upgrade
Celebrity Watches of the Month – November 2020
Vollebak's New Watch Really is Garbage
Founded in 2019, the company waves goodbye to the same old watch, and replaces it with hand-assembled 3D dials with unique designs, plus sapphire crystal, hand-polished case and premium-grade Japanese quartz movements. It's the same high-quality components with a creative spin.
Making you stand out from the crowd, the HappieWatch is the perfect ice breaker and conversation starter; it demands attention. Within their signature collection is the FunnyFace product line. Uniquely presenting time, the left indicates the hour while the right gives you the minutes. With the whacky designs behind the independent duo of dials, you get a dynamic wallpaper.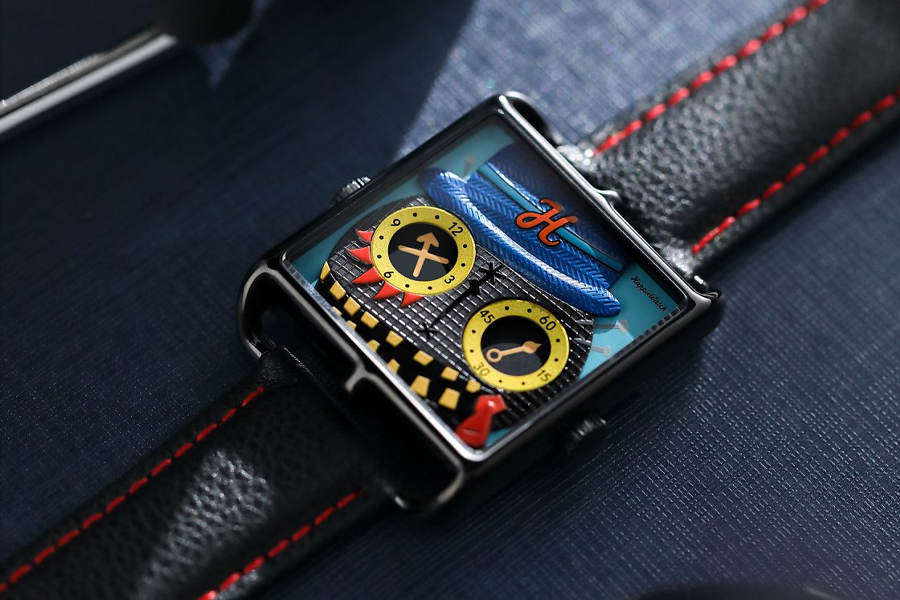 Collaborating with talented fashion and graphic designer, the company brings a myriad of one-of-a-kind designs using input from graffiti and tattoo artists from across the world – no two collections are ever the same.
To achieve a jewellery-like cameo effect each dial is hand-polished and assembled, from numerous individually produced metal parts, by seasoned watchmakers. Coupled with complex textures and designs, the whole manufacturing process is so painstakingly precise and time-consuming that we only produce limited pieces for each edition. Once sold out, the design will never be restocked. Exclusivity and uniqueness are guaranteed.
Take a trip to IndieGoGo now and treat yourself to the least-boring watch ever. Say farewell to boring watches and get yourself a HappieWatch today.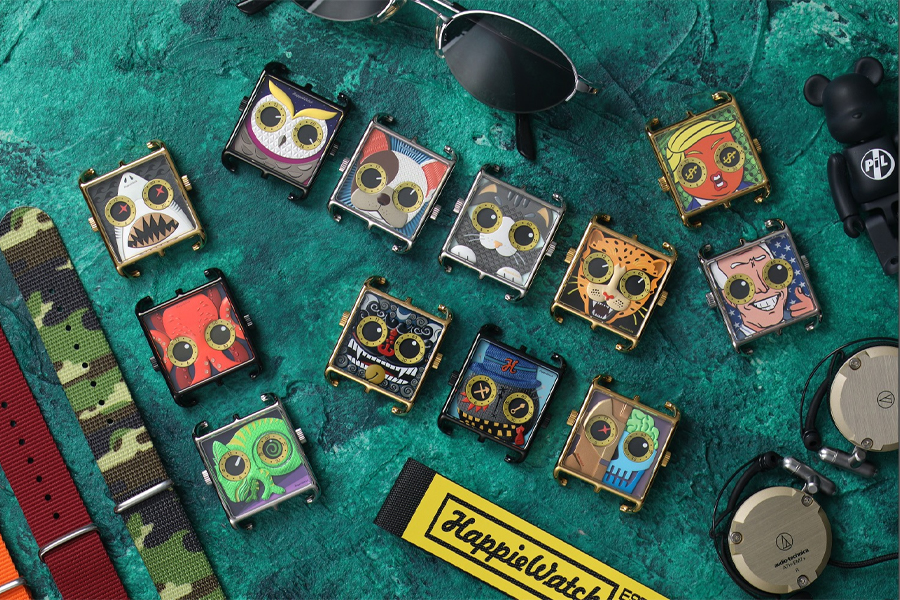 You'll also like:
The Wind Up – Watch News #38
The Wind Up – Watch News #57
Vollebak's New Watch Really is Garbage