Honor the Special Forces with this Special Forces Issue Rolex Submariner
Tactical military watches that are sold to the general public are usually tough, rugged watches that can take the same abuse that soldiers in the field take during the dangerous physical strain felt during war time. They would not be considered luxury time pieces by anyone. Until now, that is, with the release of the Special Forces Issue Rolex Submariner line, styled in the tradition of the famous British military watches used by their Special Forces in the 1970s.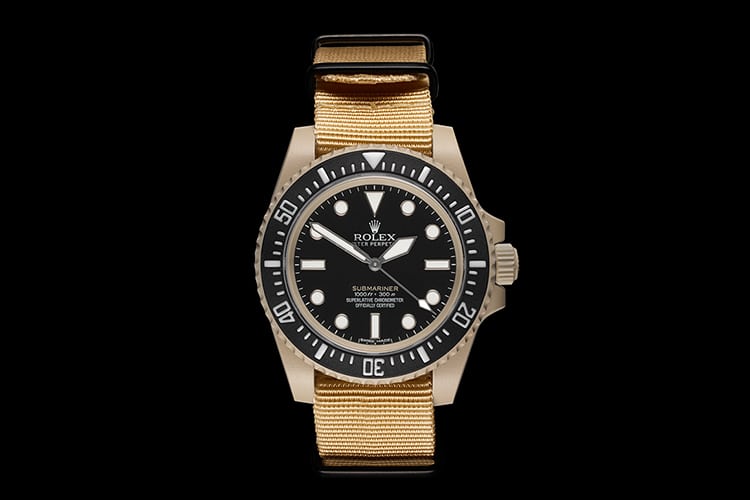 All of these SFI Submariners have been tested under the same conditions that the real tactical watches are tested under. There are three different watches in the Submariners line, with two of the three limited to a production of 100 time pieces per year. All of these watches have military fixed bars, sword hands, and have an extra durable NATO strap, with four different color options per watch. And every watch is also covered in a unique form of Diamond Like Carbon, though with less carbon than is on the original 70's-era tactical watches, making them way more durable than just about any watch on the market.
So pay homage to the Special Forces, as every watch purchase results in a donation to a UK Special Forces charity. And also get a priceless timepiece to catch everyone's eye.
Have you subscribed to Man of Many? You can also follow us on Facebook, Twitter, Instagram, and YouTube.