How Seiko Prospex is Saving the Ocean with Fabien Cousteau
Seiko is no small fish when it comes to watchmaking. Though the famous Japanese outfit may not boast handmade Swiss movements, perpetual calendar complications or tourbillons as part of its repertoire (though big brother Grand Seiko is certainly an impressive effort in terms of Haute horology), it easily has one of the most comprehensive offerings on the market if you want to slap a cracking timepiece on your wrist for under a grand.
The Seiko Prospex range, which has many iterations aimed at people with an active lifestyle (including Arnold Schwarzenegger in Predator), has a very simple tagline: Save Our Oceans. And it's simple for a reason: Seiko doesn't see this as something that could be a problem in the future; they know that the effects of pollution and climate change have been verifiable and palpable for some time now, and that we are entering a new era for our sea life: one where it's about recovery and renewal over avoidance and denial.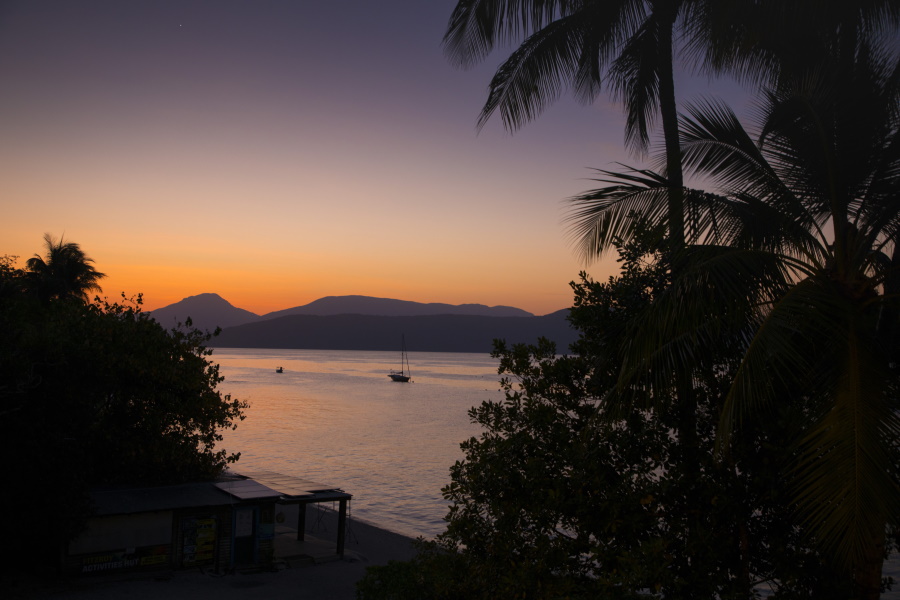 According to Fabien Cousteau, grandson of the renowned Jacques Cousteau and famed aquanaut in his own right, we need to see action within our lifetime to mitigate the consequences of humankind's damage to the environment; "It has to," he very matter-of-factly states, seated at the rear of a luxuriously appointed catamaran off Queensland's stunning Fitzroy Island, when asked about whether or not our attitude towards making the planet a healthier place will change in our lifetime.
Cousteau, who has been associated with Seiko for some time now, travels the world working with seaside communities, making documentaries, and spreading the word about conservation on a tangible level. Visiting Fitzroy Island, he's here to speak with local here Jennie Gilbert, of the Cairns Turtle Rehabilitation Centre, a volunteer-run initiative to return sick and injured turtles back to their homes.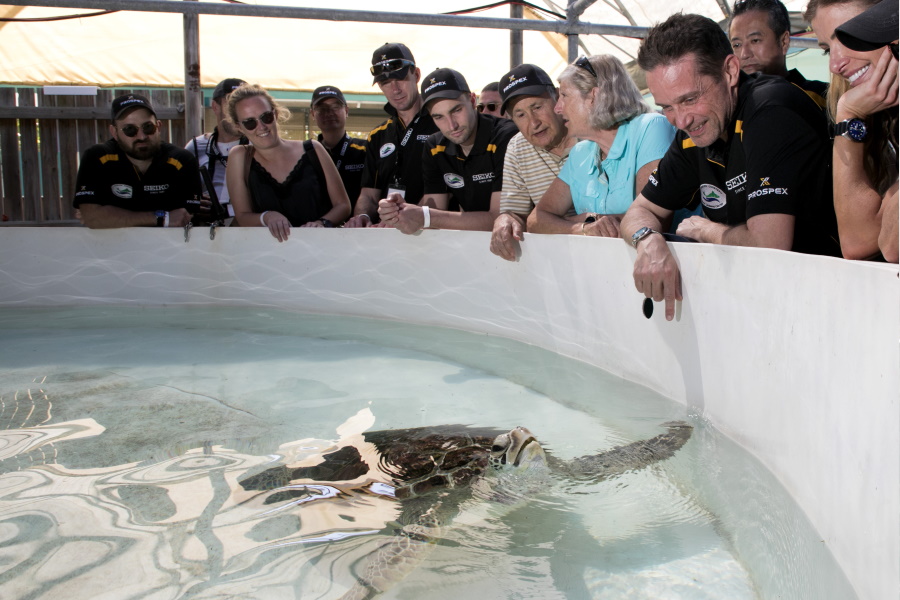 With only one in every thousand turtle hatchlings making it to breeding age as it is, sea turtles hardly need any extra hardships in their beleaguered lives. Gilbert, who refuses to ever put one to sleep, is a stoic and relentless campaigner for their wellbeing, and nurses adult sea turtles, in some cases for several years, in the fibreglass tanks of her island retreat.
And, at a dinner during our stay on the island, Seiko Managing Director for Australia Yukiaki Suganuma happily pledges a further AUD$10,000 to the initiative, which will help finish a display tank to educate visiting students, and fund a shade cloth for the site (believe it or not, turtles get badly sunburnt in the wrong conditions).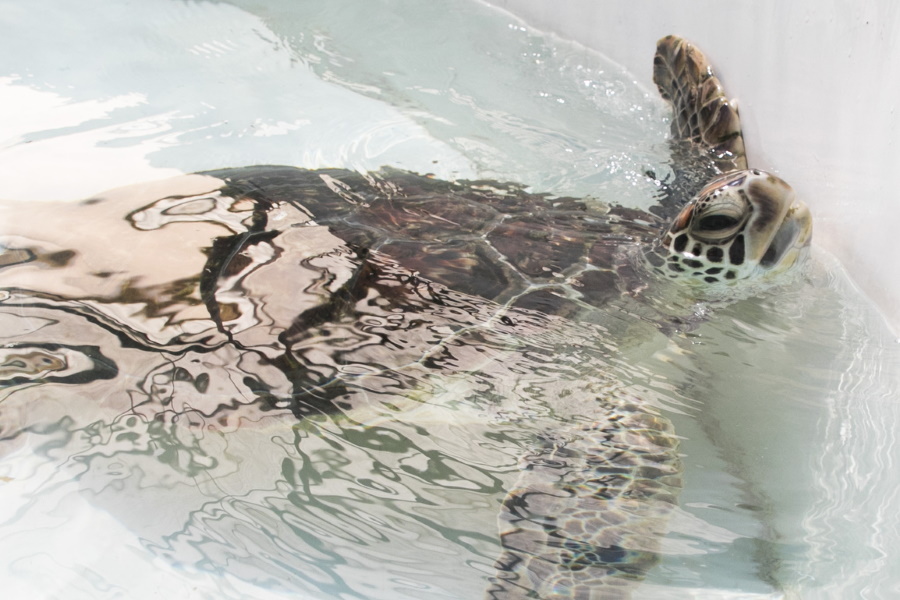 We're also on Fitzroy to take the newest range of Seiko Prospex watches to their preferred habitat: underwater. Strapped to my wrist as we cruise to a hidden spot (aptly named "Hidden Beach") is the Seiko Prospex SRPC91K1, a handsome blue and black gradient dial timepiece that retains Seiko's iconic "turtle" shaped case (appropriate, given our location). With an automatic movement, uni-directional bezel, 200m water resistance and killer luminescence on the hour markers and hands, it's everything a great dive watch should be.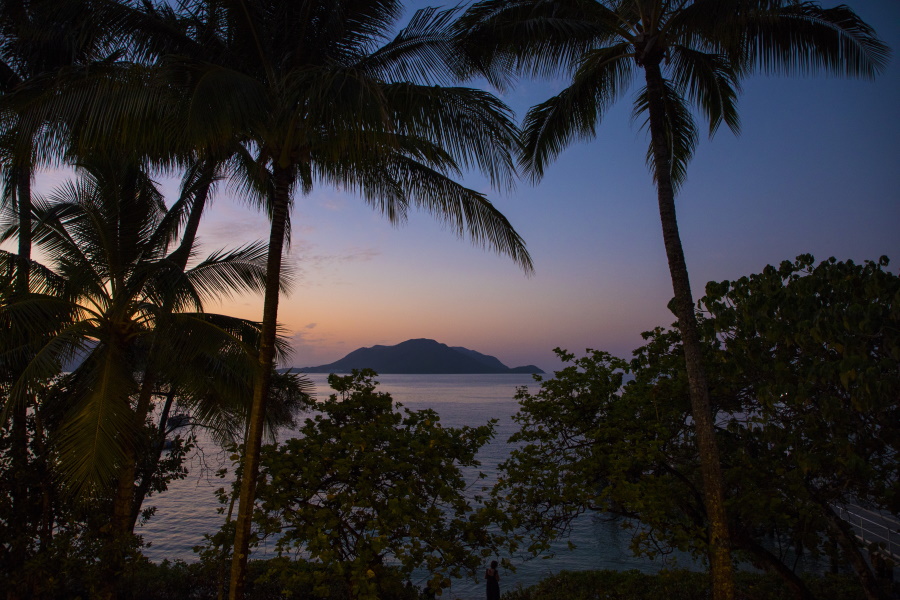 It's also, in this writers opinion, very handsome. One of the best-looking dive watches Seiko has produced, in fact; it eschews some of the busier design elements of their previous iterations, and keeps things simple, with modern touches, like the matte finish on the two-tone blue bezel insert, and the anodized black crown which is subtly offset against the stainless steel case.
The Seiko Prospex range has long been a favourite for many, both as daily wearers and as pieces of professional equipment for divers and adventurers. The range includes varying iterations, including solar-powered and automatic timepieces, and some with digital displays that offer a plethora of handy features for tech-savvy users.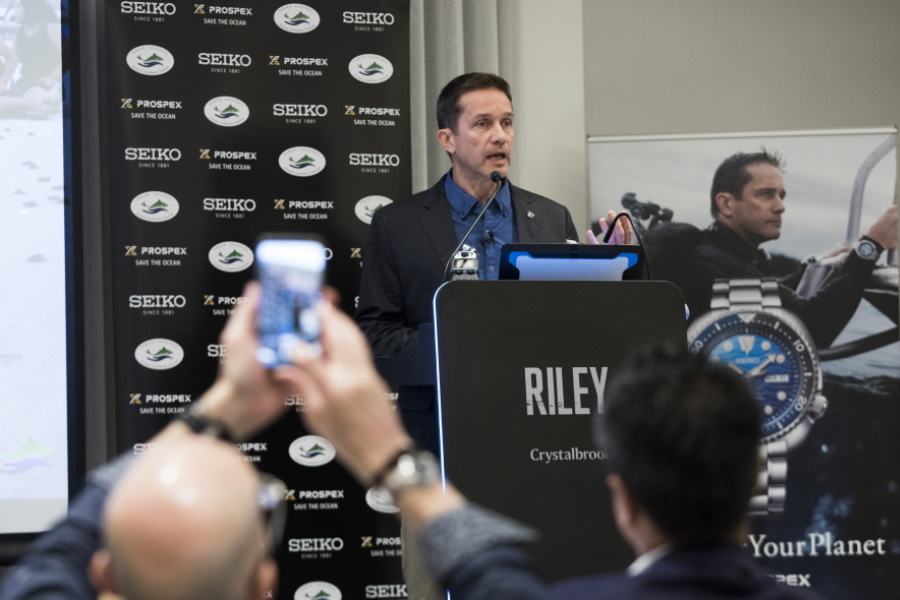 But traditionalists will also appreciate the automatic watches that are incredibly well-built and accurate for their price point. And the fact that proceeds from each sale directly go towards conservation programs like Jennie's make Seiko Prospex a no-brainer–whether you're after something reliable that'll look smart and keep time, or need a daily wearer to swap out for the weekend Rolex–, especially for people who care about the underwater environment in which their new watch should certainly encourage them to spend more time.