Hublot Big Bang Integral Tourbillon Rainbow
Hublot is one of the pioneers of rainbow settings in timepieces, but with their Big Bang Integral Tourbillon, they're moving on from pioneer to master status. The colourful yet elegant watch employs vibrant colours from the entire spectrum to create this latest masterpiece.
You'll also like:
31 Best Luxury Watch Brands
20 Best Green Dial Watches Money Can (Sometimes) Buy
Rolex Unveils 14 'Out-Of-This-World' Men's Releases for 2021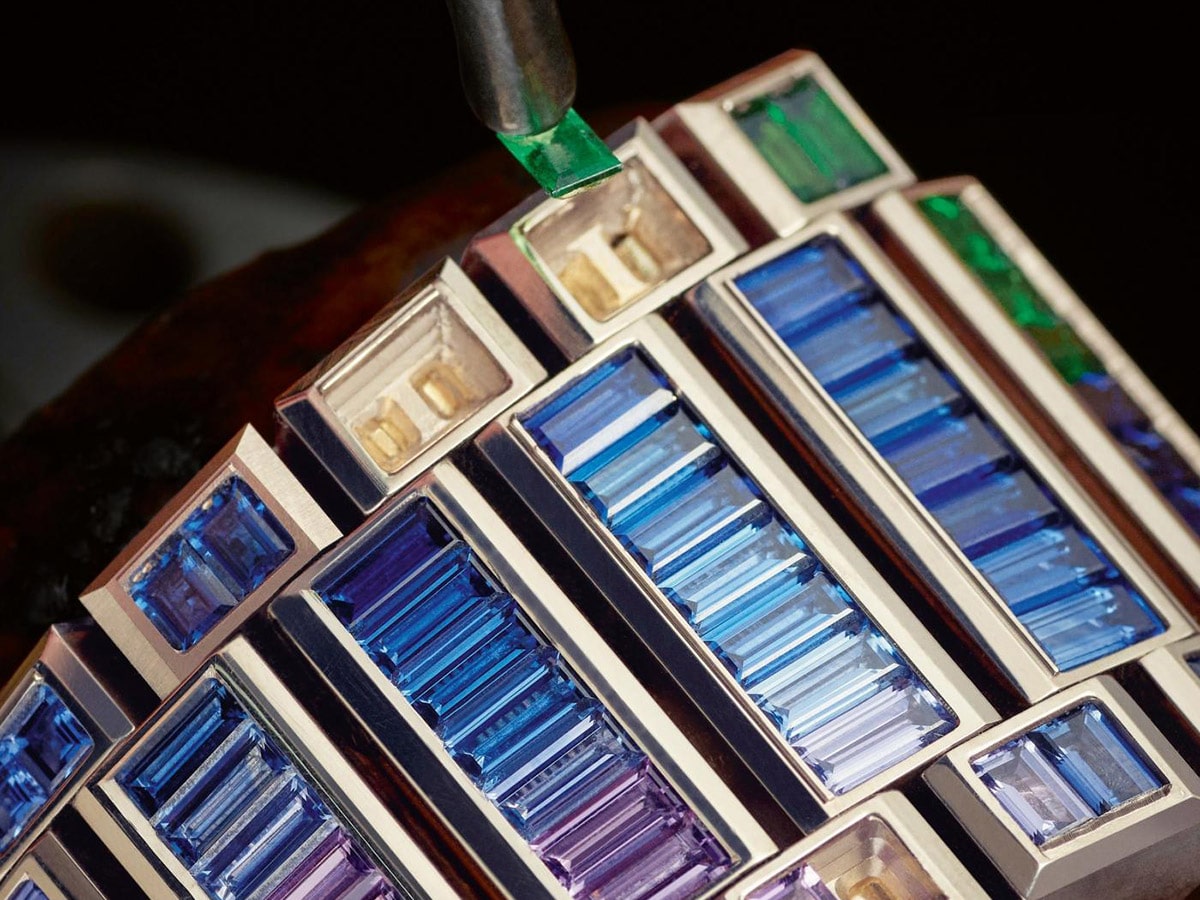 The Hublot Big Bang Integral Tourbillon Rainbow Setting comes in two models, the first being a King Gold version and the second a white gold. Both versions are built around an automatic movement, and measures 43mm in size. The bracelet is integrated into the case and features rainbow-colored stones, as does the watch's bezel. In fact, when it comes to stones, this watch is nearly a gem quarry unto itself.
It features 36 carats with 484 baguette-cut stones. The stones come in all the colors of the rainbow—fuschia pink sapphires, red rubies, Klein blue topaz, amethysts, green tsavorites, yellow sapphires, and orange sapphires. Selecting, cutting, and setting all those stones represents an investment of over 1,200 hours of work for each watch. You would think that with that many stones in it the Big Bang Integral Tourbillon would be a monster to wear, but the watch only weighs 2.5 grams.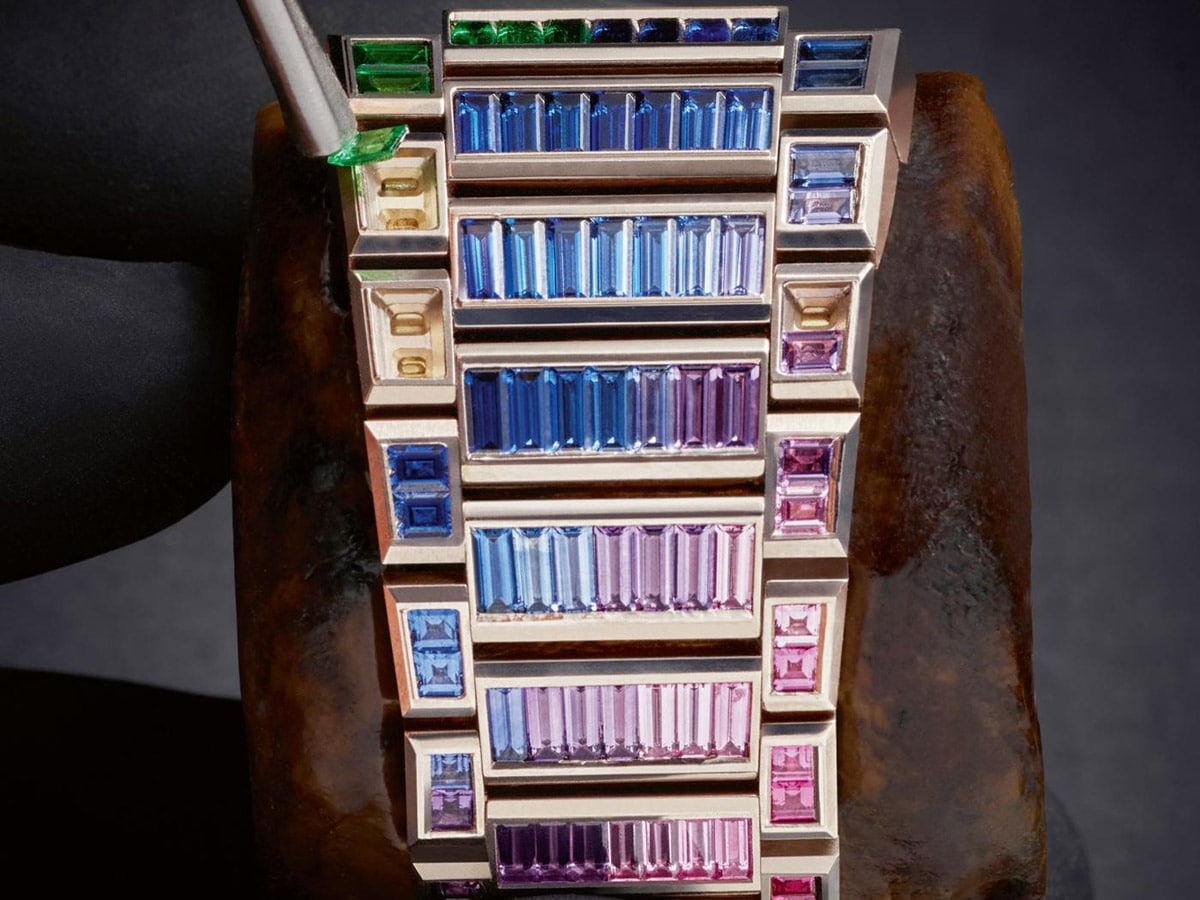 While the stones are impressive to look at, the watch itself is no slouch either. A tourbillon is set at 6 o'clock. The bridges are made of transparent sapphire and the self-winding for the HUB6035 movement happens via a micro-rotor that is visible through the case.
The Hublot Big Bang Integral Toubillon represents the first time that the watchmaker has brought together all the colors of the rainbow into one watch. Up until now, the colors have been kept separate for each watch. Getting your hands on this rainbow won't be easy. While official news has not be released regarding pricing, most estimates are coming in around the $790,000 range.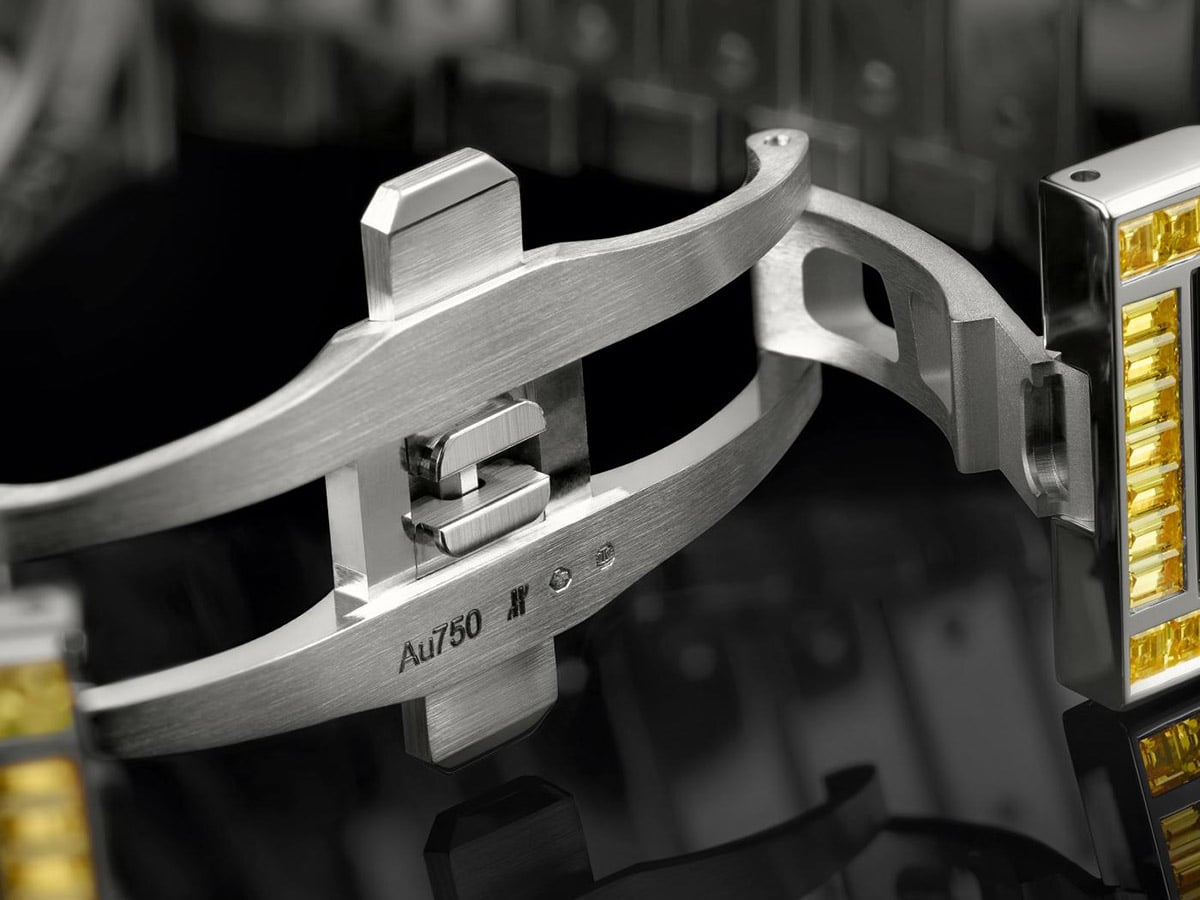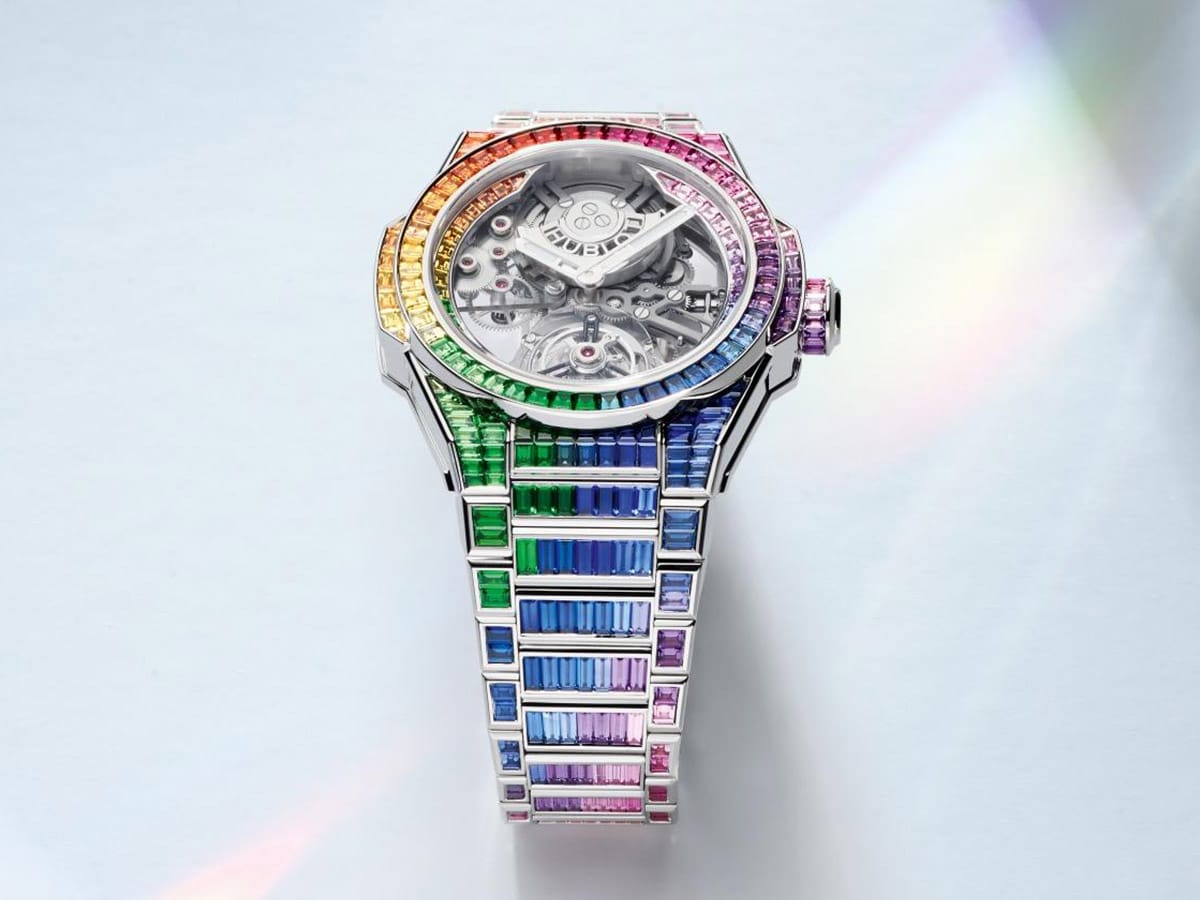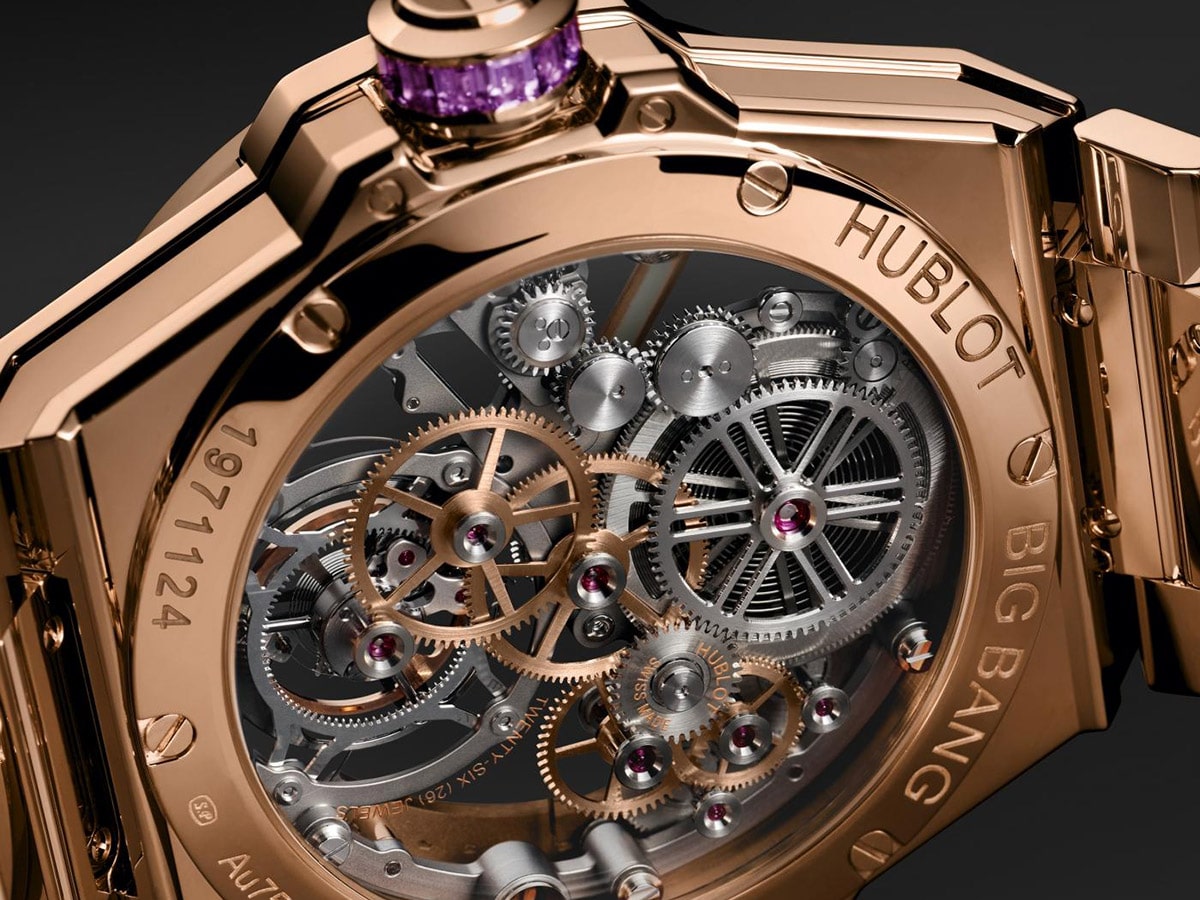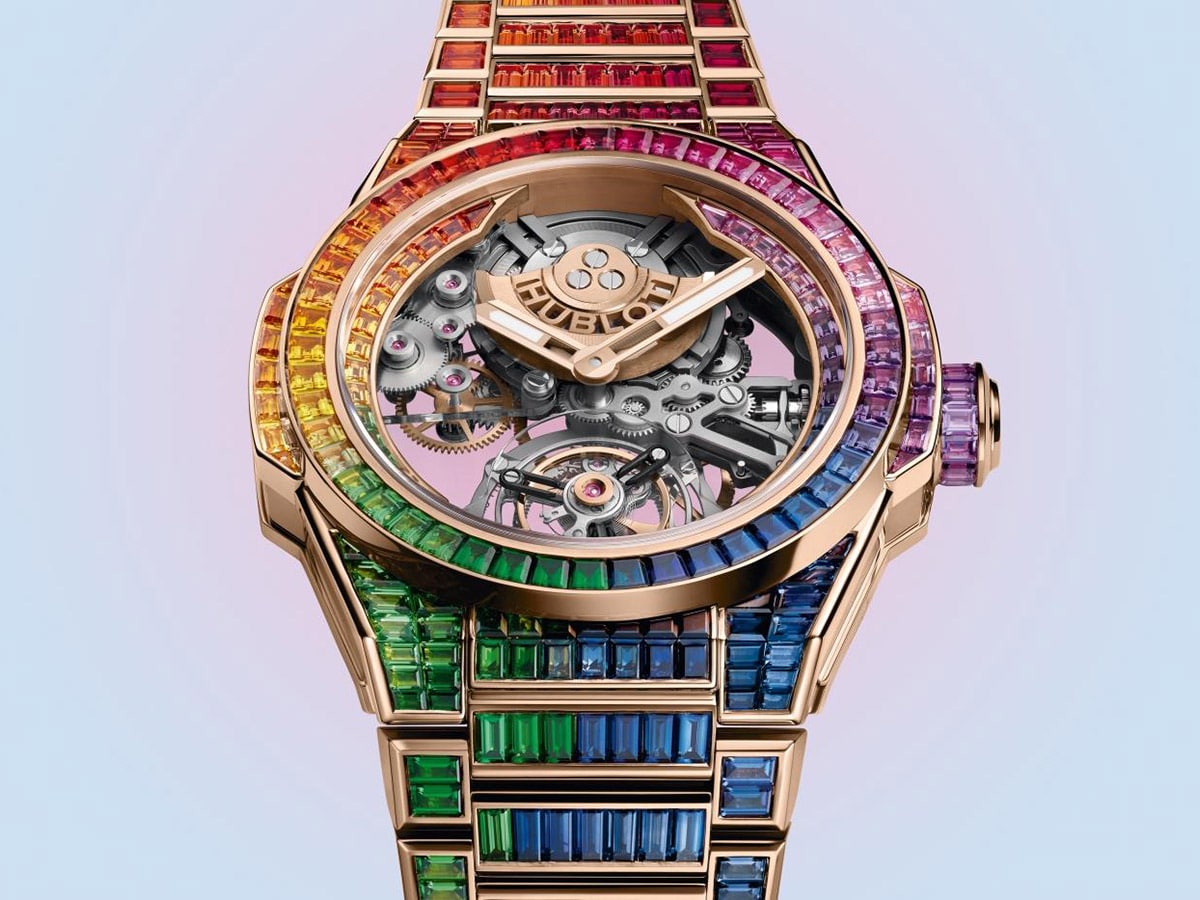 You'll also like:
31 Best Luxury Watch Brands
20 Best Green Dial Watches Money Can (Sometimes) Buy
Rolex Unveils 14 'Out-Of-This-World' Men's Releases for 2021