HYT Soonow Instant Rainbow Keeps Time Fluid
HYT gets a little deep with their watches. Their philosophy for the design of their timepieces is that both light and time are in constant motion and that neither should be restrained, but should always be appreciated. That's a lot to try to comprehend, and there's just as much that goes into their watches. Their latest iteration is the HYT Soonow Instant Rainbow, and you've probably never seen a watch as unique as this one.
You'll also like:
Shinola's Harbor Monster is a Lighthouse in Watch Form
TAG Heuer Connected Golf Edition Sets You Up for 18 Rounds
Breitling Chronomat Bentley Makes Mechanical Watches "Cool" Again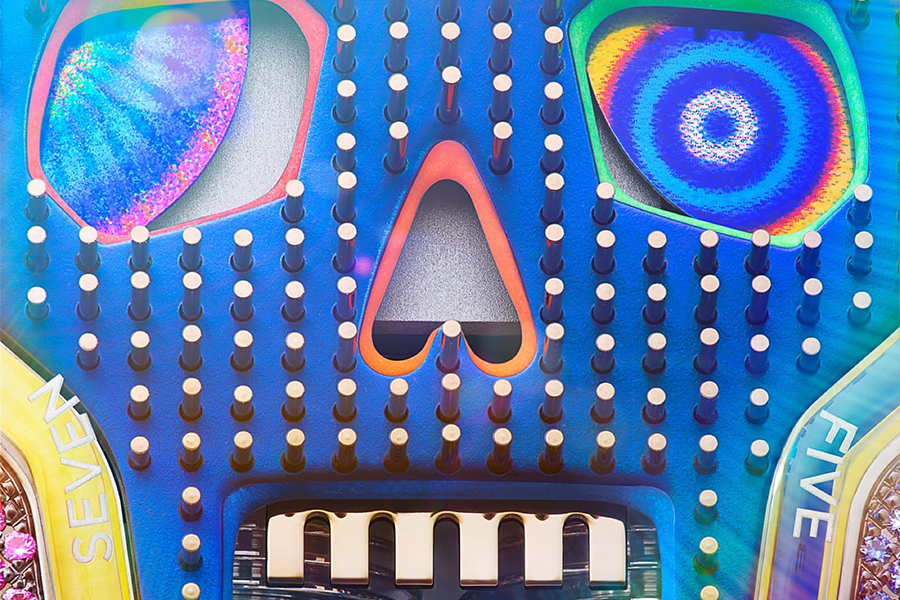 The first thing to take in with the HYT Soonow Instant Rainbow is the skull motif—not a new motif for HYT, but this one comes, as the name suggests, decked out in the colours of the rainbow. Simple enough, perhaps, but then you have to consider the 668 sapphires, amethysts, and tsavorites that make up this watch, all in 14 different colour variations. The dial is titanium that has been anodised to a violet colour. Adding to the looks of the dial are the 313 18k yellow gold pins. The skull does more than serve as a design element. Its right eye shows the power reserve of the watch, while the other socket provides the seconds' indicator. Monochrome Super-LumiNova outlines the eyes, nose, and mouth openings.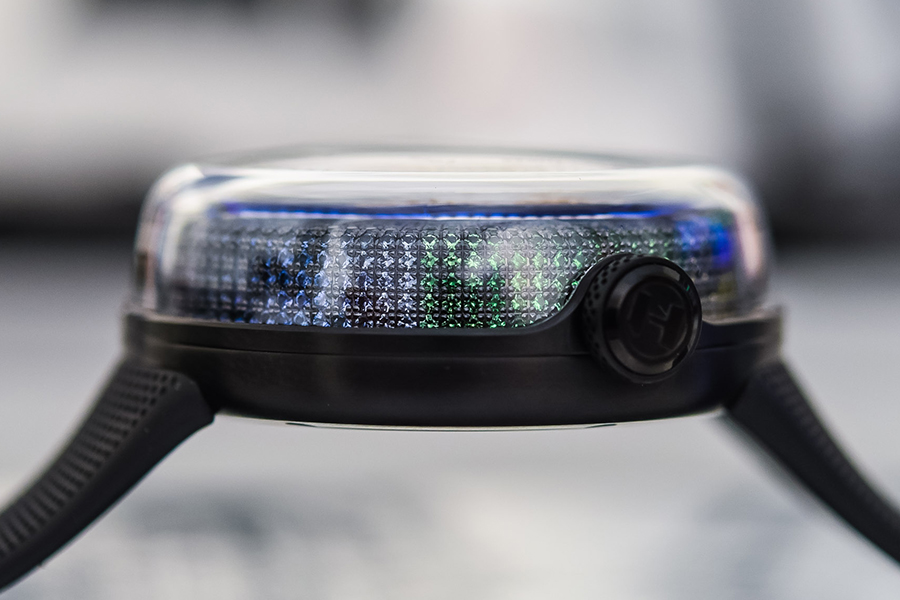 Time isn't kept in the traditional manner with hands and indices for this watch. Rather, the watch uses HYT's patented fluidic module. In this module, time is tracked as a liquid makes its way around the watch, indicating what hour it is. There are no minutes on the watch—the hours are all labelled on the sapphire—but you get a pretty good idea of what time it is by watching where the fluid is at. The watch operates at 28,800 vibrations per hour and offers a 65-hour energy reserve. HYT will be limiting this model to just 8 units, and given the materials made as well as the complexity, you'll have to pay handsomely to own this watch. The HYT Soonow Instant Rainbow is priced at USD$105,000.