The Stunning IWC Chronograph Inspiration4's All-Civilian Crew Wore into Space
It's hard to look up at the night sky and not dream of travelling among the stars. Reaching for the stars has been the counsel to generations of children throughout history—a simple piece of advice given to the young to help them believe that anything is possible. For the patients of St. Jude Children's Research Hospital, reaching for the stars isn't necessarily a dream of space travel, but rather of remission and good health.
You'll also like:
OMEGA Speedmaster Chronoscope is Surprisingly Loaded
Vacheron Constantin Tackles the Peak with Overseas 'Everest' Chronograph
Zenith Turns Back the Clock for Chronomaster Original Boutique Edition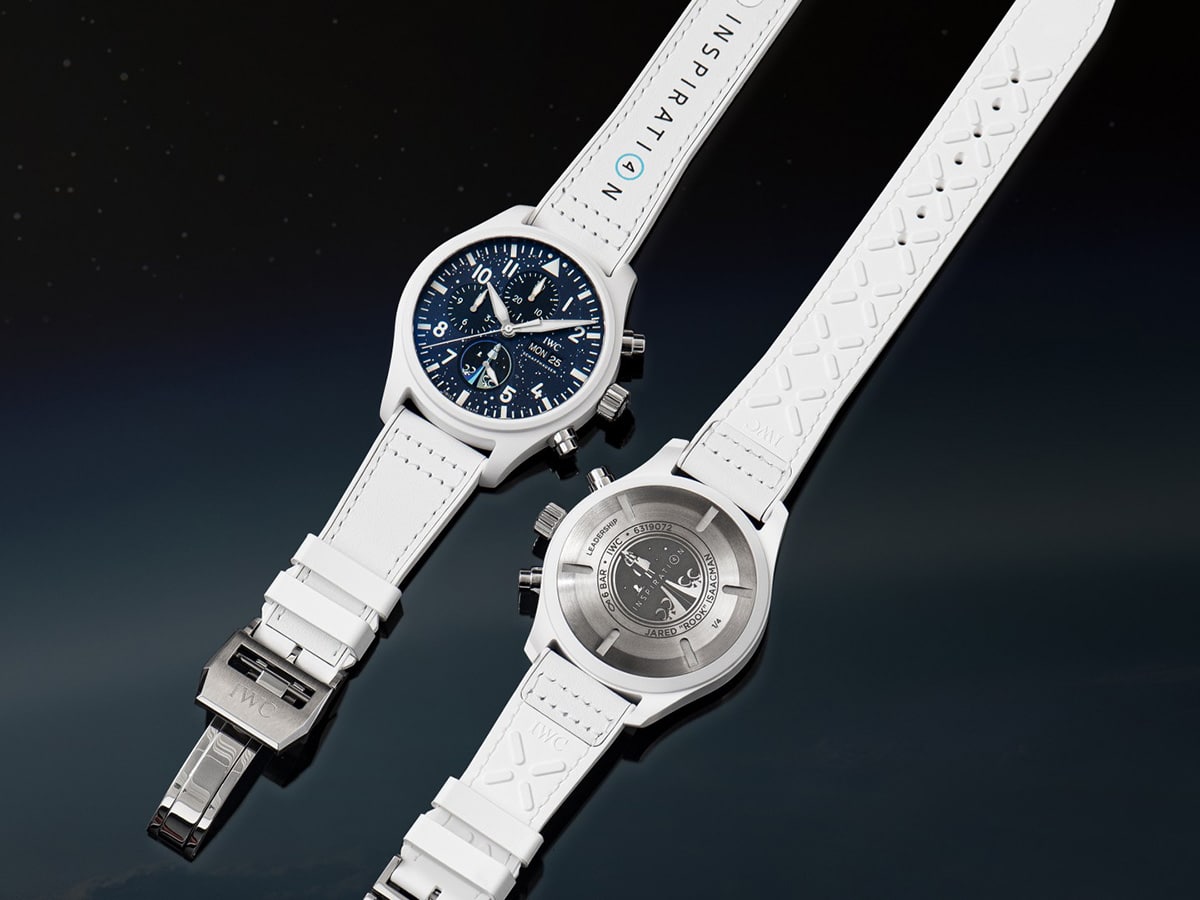 IWC Schaffhausen is partnering with Inspiration4, the world's first all-civilian mission to go to orbit. Each of the four crew members of this mission will wear a space-themed Pilot's Watch Chronograph. Each of these watches represents a different mission value: Leadership, Hope, Generosity, and Prosperity. After the mission, the watches will be auctioned off as a part of the mission's purpose of raising money for and promoting the work of St. Jude Children's Research Hospital.
Aside from the fact that the watches will play an important role in an historic mission, you'll want to get one just for the fine craftsmanship that goes into each of them. The watches are built on the foundation of a white ceramic case.
IWC achieves this stunning and brilliant colour by carefully mixing zirconium oxide with other metallic oxides in specific ratios. As the process is completed, the ceramic is able to achieve a Vickers rating that is second only to that of diamonds, making it one of the hardest substances in the world—and out as well.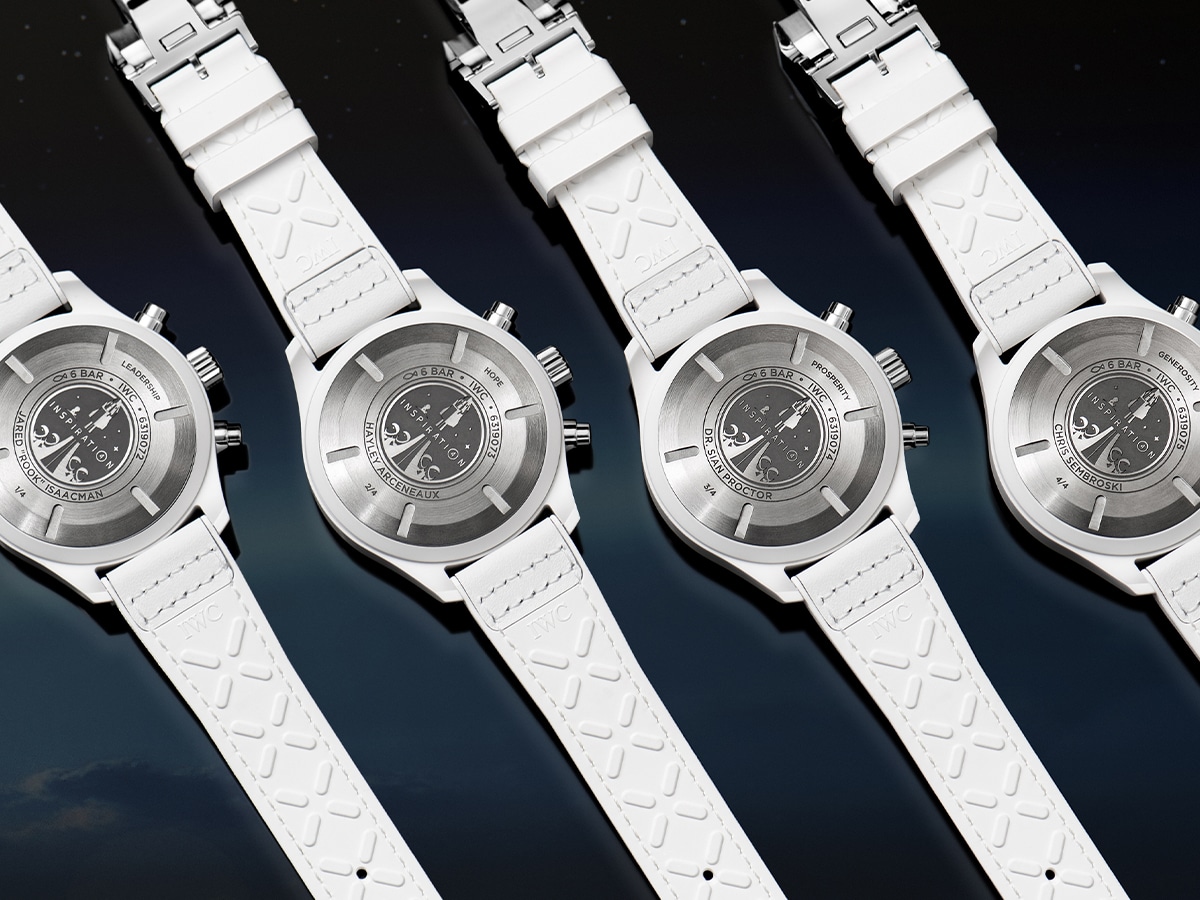 Contrasting with the stunning white case is the dark blue dial, which, much like the night sky, is bedazzled with pin pricks of light representing the star-filled expanse. The watch is powered by a 69380 calibre chronograph movement from IWC. The back features a titanium case that has been engraved with the name of the crew member and the mission value they represent. The watches come on a white rubber strap with a leather inlay.
If you want to support the hopes and dreams of the children at the St. Jude Children's Research Hospital, and if you want a historic and stunning watch on your wrist, you can bid on one—or all four—of the IWC Inspiration4 watches after they return to earth and are put on auction on November 6, 2021.
You'll also like:
OMEGA Speedmaster Chronoscope is Surprisingly Loaded
Vacheron Constantin Tackles the Peak with Overseas 'Everest' Chronograph
Zenith Turns Back the Clock for Chronomaster Original Boutique Edition