Jay-Z Upstages Party with $2.2 Million Patek Philippe Watch
You would think that the main focus of a birthday party would be the person celebrating his or her birthday. With that idea in mind, musician and businessman Diddy's 50th birthday celebration should have been all about him, but the show was stolen by Jay-Z, or more accurately, by what Jay-Z wore to the party. A photo of the birthday boy and the guest together showed Jay-Z sporting a $2.2 million Patek Philippe Grandmaster Chime ref. 6300 G watch.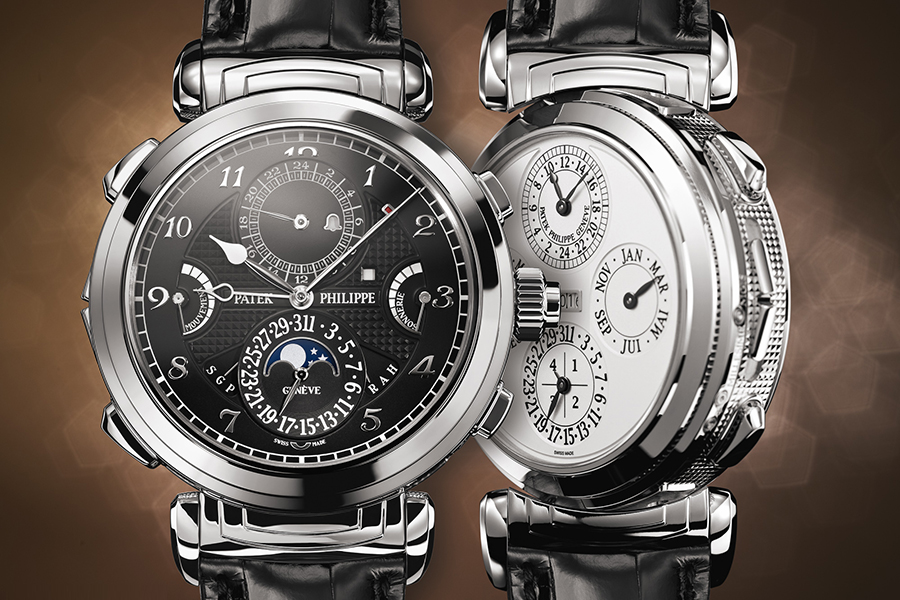 Diddy's party was quite the event, with a casino set-up, a nightclub, and a Vanity Fair photo booth. The booth is where photo of the pair and the watch in question was taken. Jay-Z's watch is actually the second version of the Grandmaster Chime. Launched in 2016, the Grandmaster Chime was part of Patek Philippe's 175 anniversary celebration. For that celebration, Patek Philippe made the ref. 5175, but only came out with six examples of the piece. It was an extremely complex watch and was done in yellow gold. The watch that Jay-Z wore, the 6300 G, saw perhaps a dozen being made in white gold instead of yellow gold for the case. The 6300 G features a reversible case, with a black dial on one side and a white dial on the other. Speaking of complexity, the 6300 G has 20 complications, including a chirp that sounds every quarter of an hour, which Patek Philippe calls a Grande Sonnerie. The watch also reports what phase the moon is in and provides the date all the way to 2100. Assembled from 1,366 parts, the 6300 G consists of 214 components.
Upstaging the host of a party is typically bad form, but having the chance to spot one of these rare Patek Philippe Grandmaster Chime 6300 G watches out in the wild is a worthwhile exception to that rule. Given the price tag, Jay-Z's watch's siblings are undoubtedly under lock and key.