$200 Million Man Lionel Messi Flexes Gold Rolex Yacht-Master at PSG Signing
What do you wear to arguably the biggest signing in sports history? According to Lionel Messi, the football superstar who just cemented a spot on Paris Saint-Germain's roster, a t-shirt, jeans and an AUD$37,000 gold Rolex. It's a classic combination, really.
You'll also like:
Drake Flexes Grand Slam $1 Million Richard Mille Watch
Jeff Bezos' OMEGA Speedmaster Flex is the Ultimate Lesson in Space Style
Frank Ocean's 'Homer' Scores $2.5 Million Diamond Necklace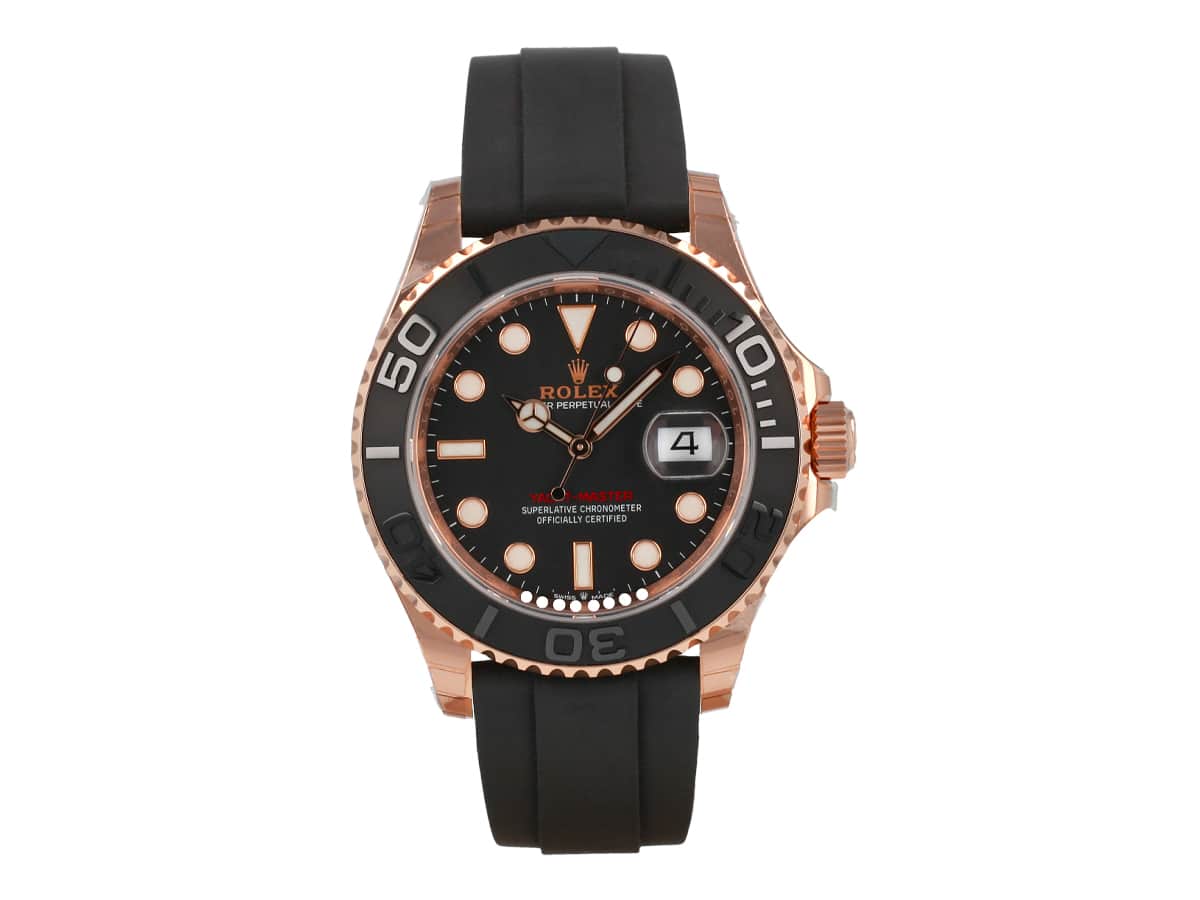 At the official signing in Paris on Tuesday, the Argentinian star was spotted wearing a rose gold Rolex Yacht-Master. The versatile timepiece is perhaps Rolex's best example of sports luxury, bringing durability and comfort to the iconic watchmaker's brand of elegance. Specifically, Messi's Rolex Oyster Perpetual Yacht-Master, ref. 126655 is a 40mm timepiece that features an 18 karat Everose gold case that houses a black dial and is topped with a matte black ceramic bezel.
Under the hood, Lionel Messi's Rolex is powered by the watchmaker's new-generation 3225 automatic movement, which delivers a 70-hour power reserve. In contrast to Rolex's more common stainless steel options, the sporty take offers a durable Oysterflex bracelet with a matching Everose safety clasp. While Messi's Rolex Oyster Perpetual Yacht-Master, ref. 126655  isn't cheap, it retails for around AUD$37,000, it's more like a drop in the ocean for the Argentinian. Messi's contact is believed to be in excess of AUD$200 million, when accounting for the third-year option, keeping him firmly in the highest-paid athletes range.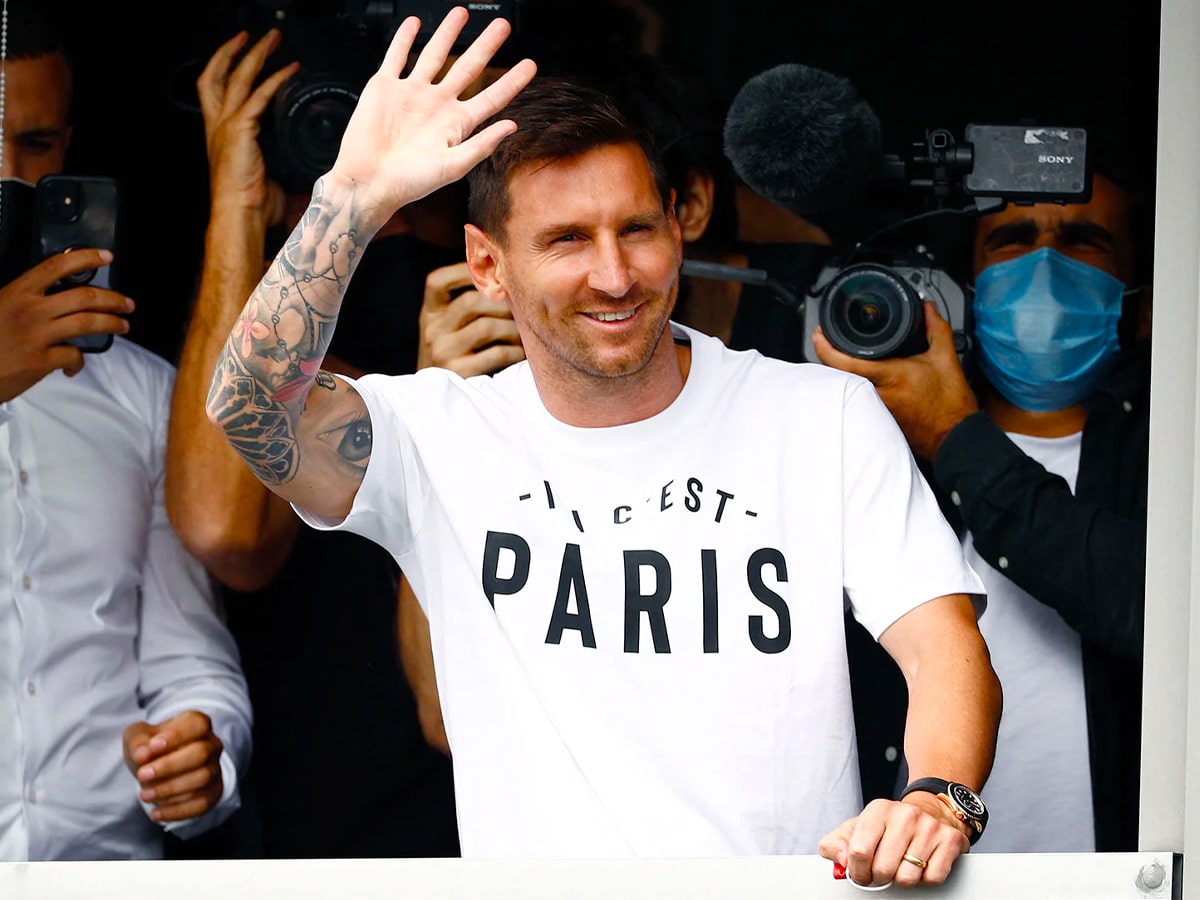 It all comes after Barcelona's shock announcement that it was reneging on previous contract dealings with the six-time Ballon d'Or award-winner, letting him go after 21 years with the Spanish club. According to reports, years of financial mismanagement and the newly implemented salary cap meant the club could no longer afford to pay him, even after he agreed to drastically reduce his salary.
Once he was out on the market, PSG emerged as the obvious favourite, with Messi set to reunite with former teammate Neymar Jr. Sure, his new contract might not be as big as his previous one at Barcelona, but Messi is more than capable of rolling up his sleeves and showing off a few more Rolex pieces.
You'll also like:
Drake Flexes Grand Slam $1 Million Richard Mille Watch
Jeff Bezos' OMEGA Speedmaster Flex is the Ultimate Lesson in Space Style
Frank Ocean's 'Homer' Scores $2.5 Million Diamond Necklace