MAD Paris Drops Custom Rolex GMT Master II Pair
Much like there are car customisers out there who take a vehicle and then tune it up, modify it, and personalise it, there are also customisers who do the same for watches. MAD Paris is one such company. The business recently dropped two new bespoke Rolex GMT Master II Custom watches, which come in matte black and feature either red or green detailing.
You'll also like:
Omega Honours Rory McIlroy with a Speedmaster 57 Chronograph
Breitling Unveils the Endurance Pro Sports Chronograph
Seiko 'Turtle' Prospex Diver's Watch History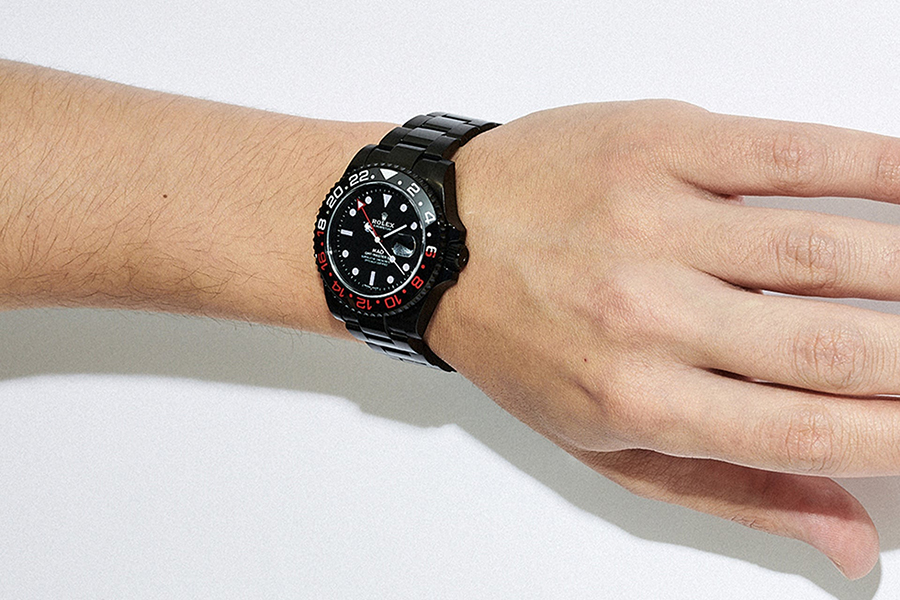 Now bear in mind, when you customise anything, you're going to void any warranties, not to mention any potential of the watch being a collectible as an original. That being the case, traditionalists and purists most likely aren't going to be fans of the work of MAD Paris. But if you can get past any hang ups about leaving things in their original condition and see the incredible work that MAD Paris puts into their projects, you'll come to appreciate just how great these watches are.
The watches start out as GMT Master IIs, which means that they were designed to show the time in two different time zones simultaneously. The watch uses a 3285 caliber movement that allows you to adjust your time with the winding crown without affecting the 24-hour hand or having to stop the watch. The caliber 3285 offers a 70 power reserve. In addition to the precision and accuracy, the GMT Master II has a date window at three o'clock.
MAD Paris stepped in with the details, finishing the watch in matte black and then adding in the red and green accents in the colors on the rotating bezel and the second hand. The updated look of the Rolex GMT Master II Custom, as envisioned by MAD Paris, is available through select retailers for USD$42,100. For that money, you'll get a unique style and look, and a new warranty from MAD Paris to replace the original.
You'll also like:
Omega Honours Rory McIlroy with a Speedmaster 57 Chronograph
Breitling Unveils the Endurance Pro Sports Chronograph
TAG Heuer's Greatest Ever Dive Watch Gets a 21st Century Upgrade