These Nordgreen Scandinavian Watches from a Bang & Olufsen Designer are Minimal in Style and Price Alike
*Man of Many Exlusive Offer: Get 15% off sitewide with code MANOFMANY*
Nascent watch brand Nordgreen hails from Copenhagen, Denmark, where minimalism is basically a way of life. It's then no surprise that the company's timepieces deliver resoundingly clean designs, the kind of which can blend with an endless host of wardrobes and environments. Furthermore, the brand excels at putting the power in your hands. Specifically, each model offers a variety of interchangeable straps, two different case sizes, and a range of colour combinations. What's even better is that every watch comes in at an outrageously affordable price point, with the brand's bestsellers costing around $200 or $220 USD.
Speaking of Nordgreen's bestsellers, they result from a collaboration between the brand and world-famous designer Jakob Wagner. Not only has Wagner designed products for companies like Bang & Olufsen, Muuto, Alessi, and numerous others, but the firefighter breathing apparatus he created has been displayed at MoMA in New York City, a feat that even the most accomplished of designers dream of. Suffice to say, the man truly understands the relationship between individuals and objects, and approaches every single endeavour with this relationship in mind. It's thanks to his unique vision that the best Nordgreen watches strike a deft balance between beauty, simplicity, and functionality.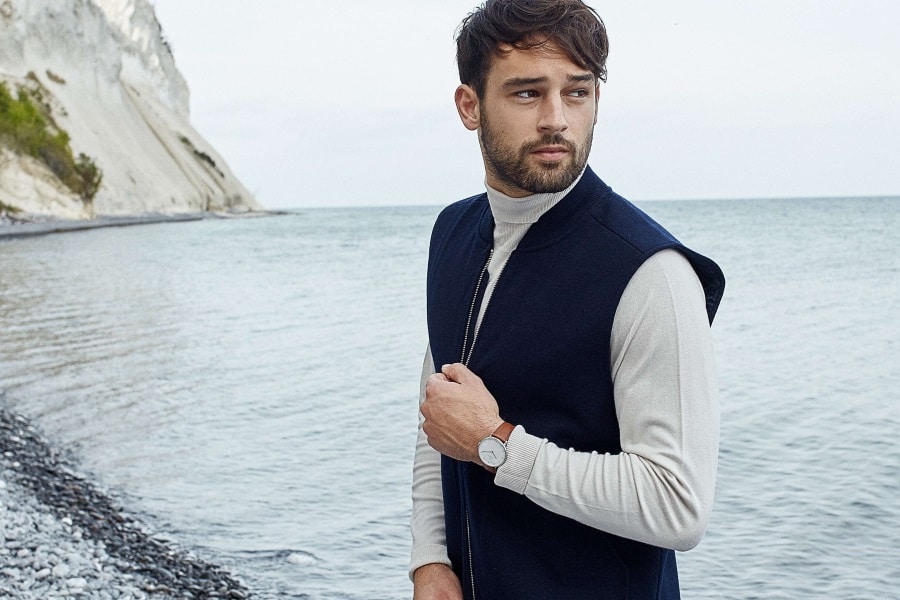 Representing the apex of Nordgreen's aesthetic is the Philosopher, a sophisticated stunner of impeccable restraint. It's the brand's most iconic model and with good reason, in that it utilises subtle creative flourishes to render big impressions. Making good on the name is an asymmetric second-hand, which appears to continually slice through time itself, thereby conjuring all sorts of potential ponderings. Also featured is a conical-shaped, elevated case, with a base that's wider than the face, causing your eye to veer toward the center as if by way of gravitational force.
Meanwhile, the face of the Nordgreen Philosopher is as clean as can be, hosting a flawless brushed appearance, elegant markers, and no numerals outside of the date window. Powering the watch is Japanese quartz movement, packed behind a trusty exterior of 316L Stainless Steel. Since philosophy is nothing if not the study of possibility, the Nordgreen Philosopher delivers a bevy of options. To that end, you can choose between two different sizes, a variety of interchangeable straps (of either Italian leather, mesh, or nylon), and a range of colour combinations. It all comes in at $220 USD, a price that's simply too good to refuse.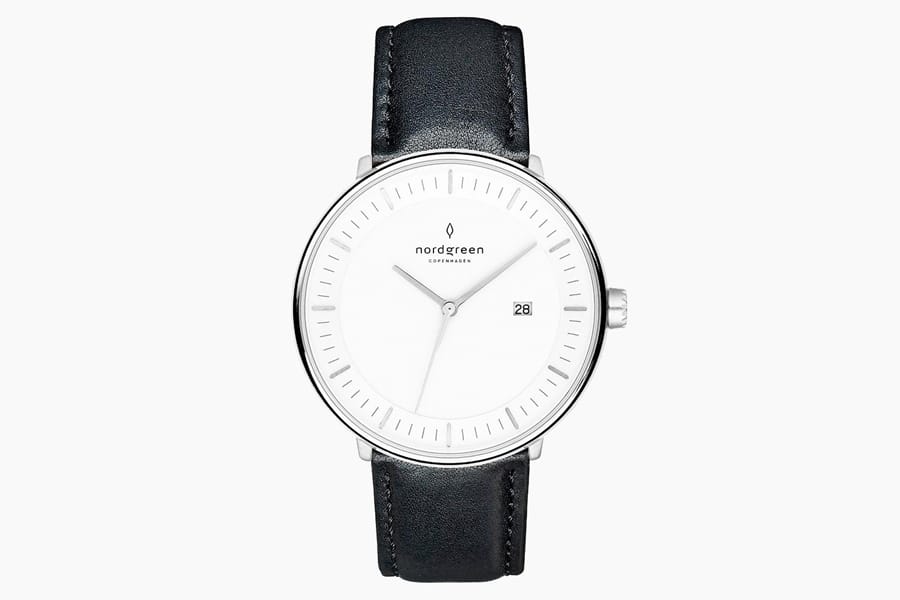 Of course, the Nordgreen Philosopher is merely one among numerous triumphs offered by the brand. For example, their other two top-sellers–Native and Infinity–likewise deliver striking minimalist designs, copious amounts of choice, and unbeatable price points. In general, the brand's collection of men's wristwatches emanates with the core tenets of quality, simplicity, and style. That is, after all, the Scandinavian way.
For those who might not be aware, Copenhagen is a city where humans are valued in both the individual sense, and the collective sense as well. In other words, the city's inhabitants genuinely care about one another, even as they each pursue their own respective ambitions. It's from this foundation that Nordgreen's team springs forward, and probably why they partake in a "Giving Back Programme", which supports a variety of global initiatives.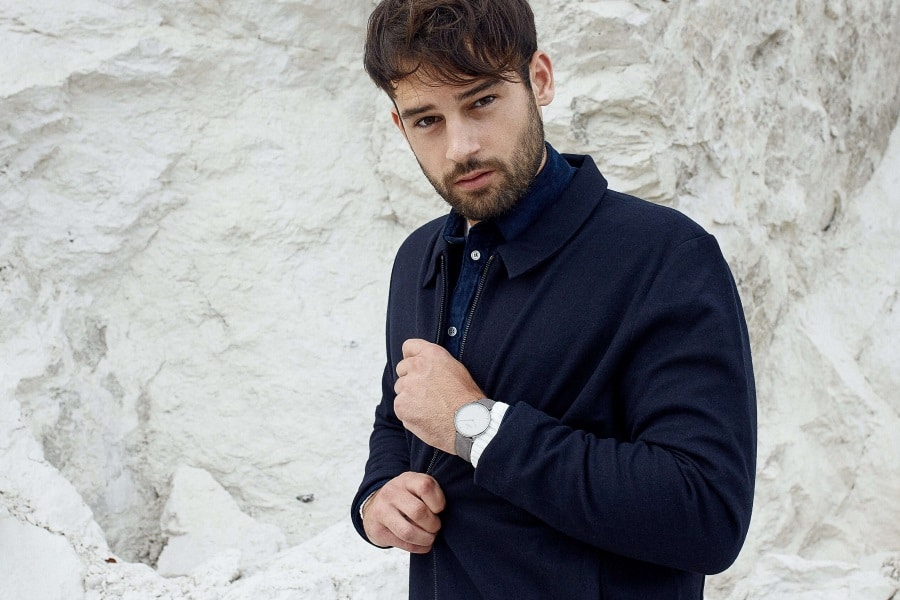 However, don't mistake Nordgreen (or Copenhagen, for that matter) as some sort of hive mind. While the brand's motivations might be collective in spirit, their products strive for distinction, and are aimed squarely at each individual. Reinforcing as much are all the customisations, with everything from the colours to the materials to the sizes being up for grabs. Hence, if you love the idea of minimalist beauty, subtle detail, personal choice, and affordable cost, Nordgreen watches are calling your name.
*Man of Many Exlusive Offer: Get 15% off sitewide with code MANOFMANY*