Swiss watchmaker Roger Dubuis didn't debut in the 1990s as much as they did smash in the door with a sledgehammer. To this day, the hyper-horology Maison brand retains a thoroughly disruptive mindset, hence their ongoing reputation as mad geniuses. Powered by this same uncompromising spirit, they've dropped one innovative release after another, including the iconic Excalibur collection. It then comes as terrific news that the Swiss Manufacturer has set up their first boutique shop on Australian soil, joined by the release of an Aussie-exclusive novelty timepiece. As the brand likes to say: "Expect the unexpected."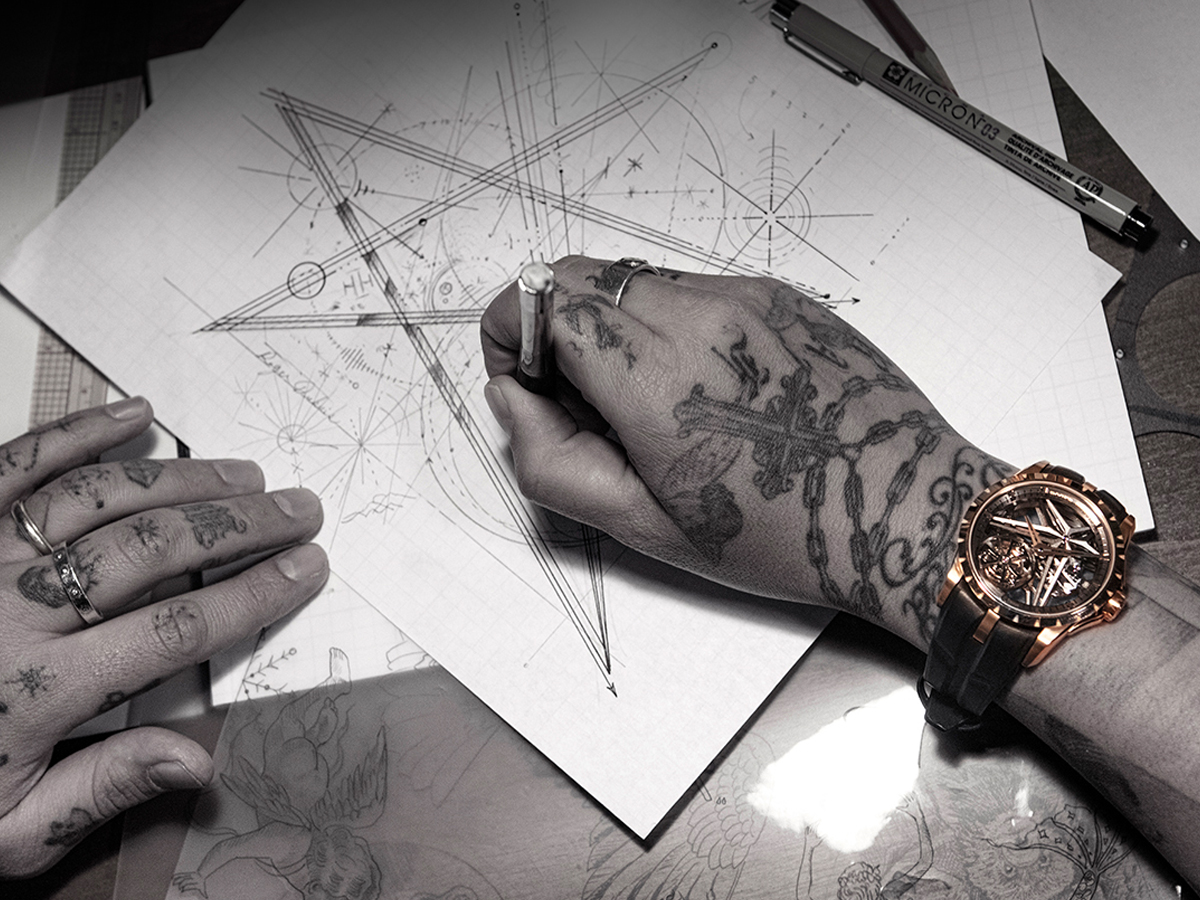 History of Roger Dubuis
Behind the creation of this revolutionary Maison is Mr. Roger Dubuis himself, an industry veteran whose career dates back to the 1950s. Four years after co-founding his eponymous manufacture, he unleashed their first watches in 1999, all of which were developed in-house. The construction of a manufacturing facility soon followed, as did the iconic Excalibur collection with its skeletonised movement and astral signature. The collection remains a reference in high-end mastering complications such as tourbillons and double tourbillons, amongst other things.
Mr. Roger Dubuis passed away in 2017 but his legend lives on and his philosophy perpetuates. From the very beginning to now, his namesake Maison proves to be the most exciting way to experience hyper horology. These are the kind of watches that get your heart pounding and your adrenaline flowing and that's exactly the point. Each one pushes boundaries in all the best ways, veering far outside the box without losing the slightest semblance of luxurious appeal. More than unmistakable wristwear, they're basically a way of life and even more, a bold statement.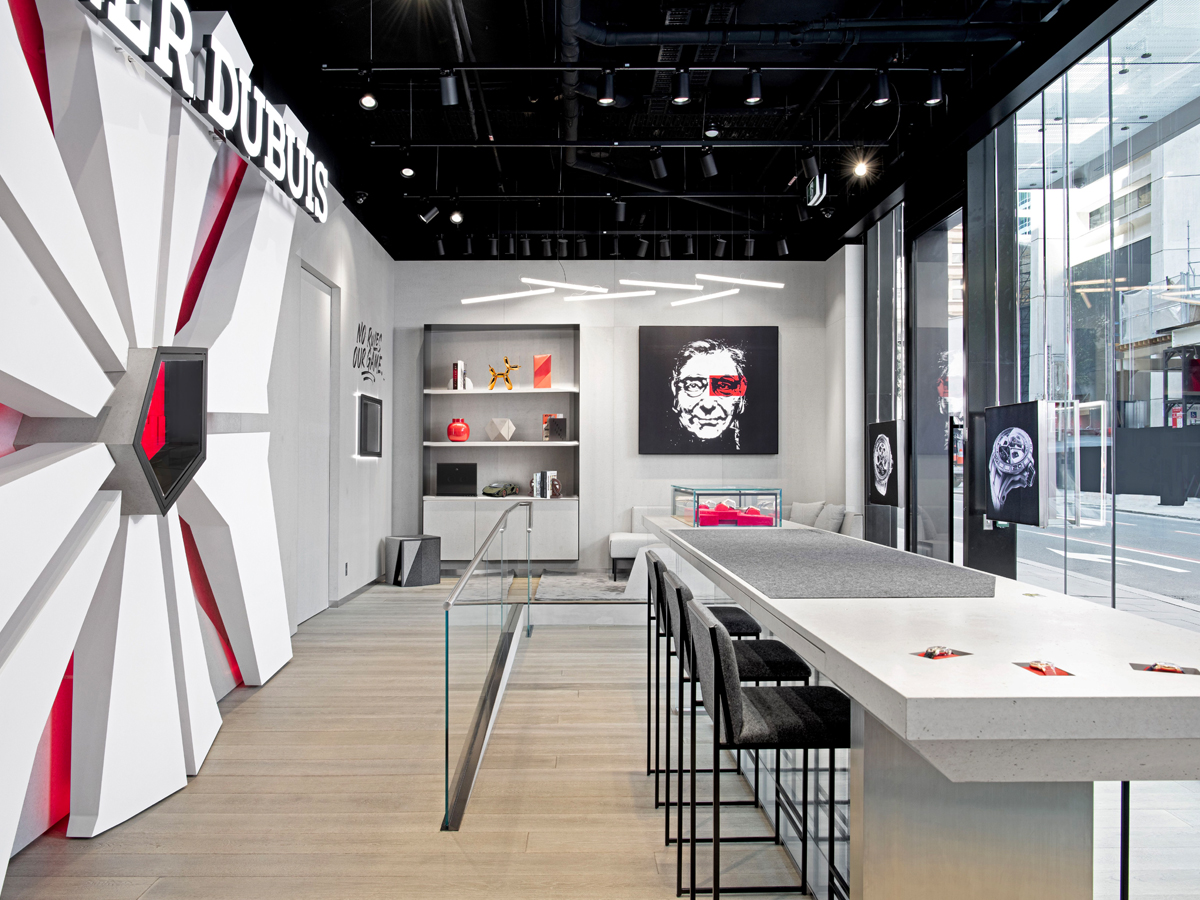 Sydney Boutique
On 10 December 2021, Roger Dubuis has opened the doors to their first Australian boutique at 60 Castlereagh Street in Sydney. Prepare for a truly immersive horological experience from the moment you enter, beholding an assortment of ultra-rare timepieces as they appear to float inside unique gravity window displays. Perched upon a statement wall is the watchmaker's signature Astral Skeleton movement, which exhibits pure mastery at every turn. Living by the motto NO RULES OUR GAME, the Maison blazes a similarly formidable trail across another wall space.
Raw and minimalist by design, Roger Dubuis' Sydney boutique is also thoroughly artistic and even futuristic. It measures 148 sqm in total size, with an internal 60sqm private event space for ultra-luxury VIP events and product launches. The event space exists within a private black Dorma modular cube, which can be customised for exclusive client experiences. You are in the domain of a master and if the interior layout doesn't remind you of this fact, then the watches themselves surely will.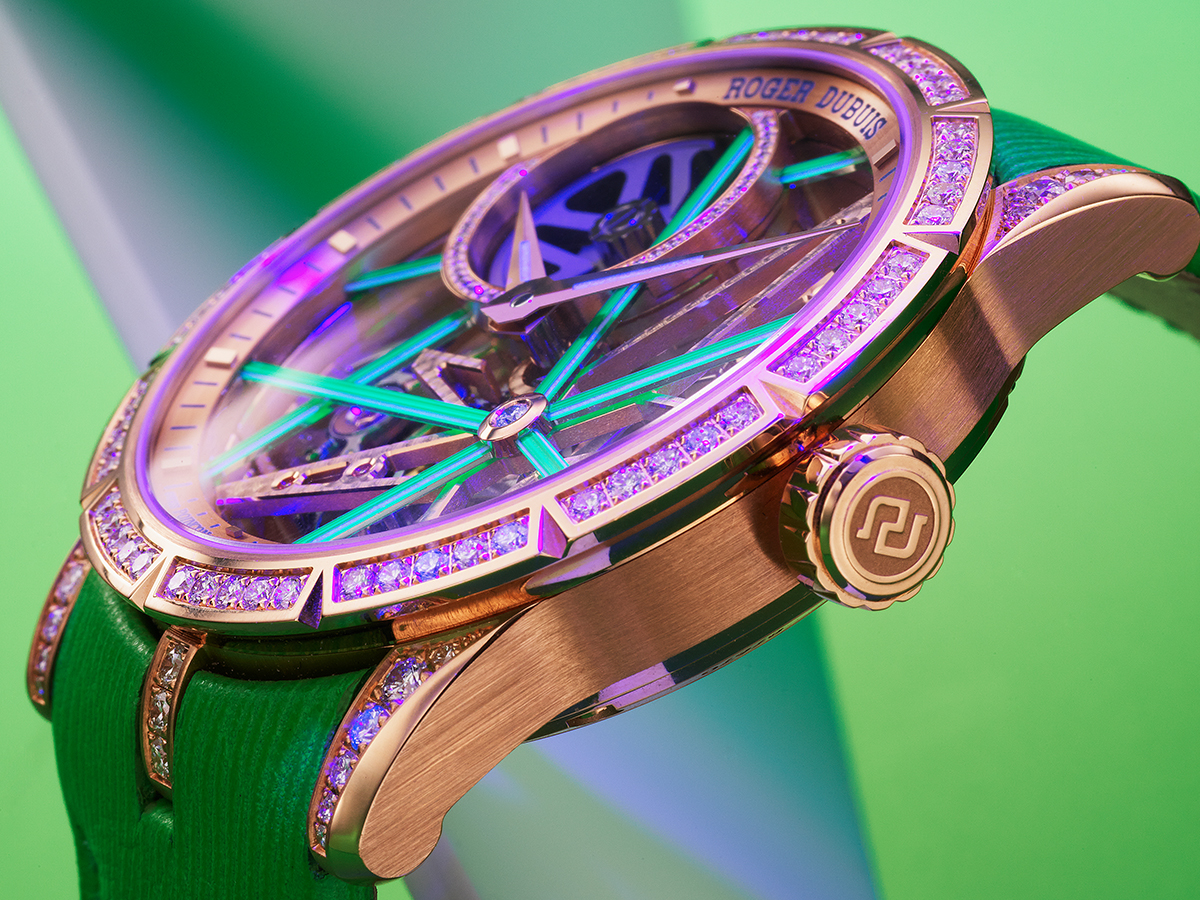 Excalibur Blacklight
To celebrate the grand opening of the first boutique shop, Roger Dubuis will launch the global release of the new Excalibur Blacklight Automatic Skeleton. Dressed in green and paired with a 42mm Pink Gold case, the watch is a striking demonstration of audacity and creativity, innovation, and radical know-how. A limited-edition version will run on automatic skeleton RD820SQ calibre and be available through the Sydney boutique. Only 28 units have been produced and they'll join a range of daring timepieces, many of which were specially selected for this new flagship store.
As for the Excalibur Blacklight Automatic Skeleton, it's every bit as radical and luminous as the very name would suggest. At night and under UV light, its built-in micro-beams glow like neon tubes, revealing its full potential only under specific circumstances. Upholding the brand's gender-fluid design language, the piece pops with colour and comes set with 134 round diamonds for a grand total of 1.8 carats.
A bold feat of mechanical and technological prowess, the Excalibur Blacklight Automatic Skeleton transcends wristwear to become a wearable work of art. Check out the new limited-edition version along with other hyper horological goodness at the Maison's first Australian boutique, located at 60 Castlereagh Street, Sydney.