Swatch Adds a Jellyfish Watch to its Big Bold Family
Swatch is expanding their Big Bold family with a new Jellyfish Watch. But aside from being unique, the watch was designed with a specific purpose. "With a fully transparent 47mm dial and a semi-transparent silicone strap, you can discreetly keep track of way too long meetings and tedious Friday night dates, without offending a soul," claims Swatch in their marketing copy for the new watch.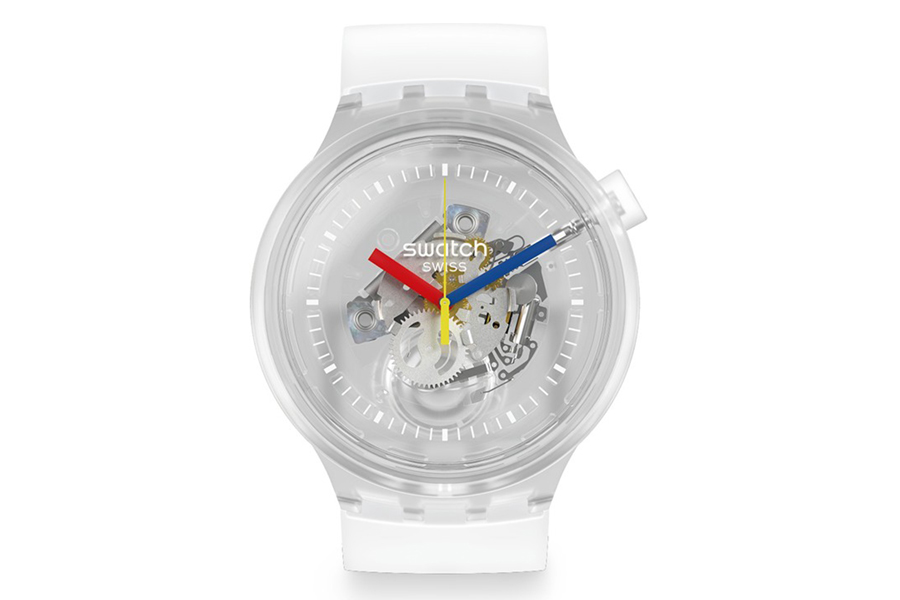 Jellyfish isn't new to Swatch. Rather, it was first introduced in 1983 and was designed by Marlyse Schmid. What is new for this most recent iteration is the Big Bold case. The larger diameter case is bound to attract a bit more attention, just as will the red, yellow, and blue hands. "The flashy blue, red, and yellow hands?" writes Swatch's marketing copy, "Those mark the time to speak your mind aloud without making a single sound. Except the ticking, that one we love."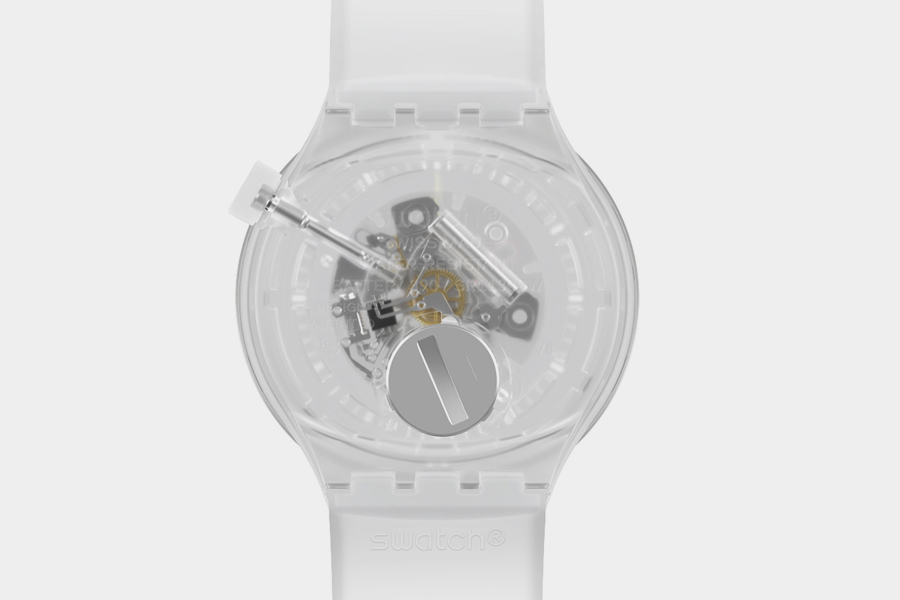 Being transparent, you'll also be able to watch the quartz movement. It's not an impressive show, but it can be memorizing as you watch the seconds tick away. With a name like "jellyfish" you would expect the watch to have some water resistance, and it does, up to 3 Bar. The round case is made of plastic and has a height of 44.8o mm with a thickness of 11.75 mm.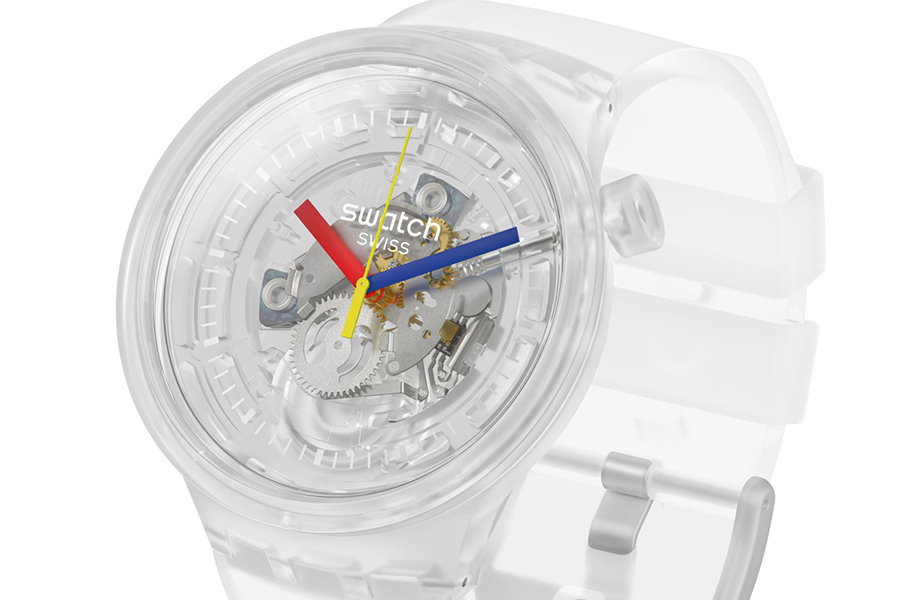 Swatch is selling the Big Bold Jellyfish watch for $110, making it an affordable way to show your style and personality. Is it really going to be a discreet way to check how slowly the minutes are passing in a meeting or on a date? That's debatable. But at least you'll have a unique watch to do so, and you can always blame your wandering eyes on that uniqueness—who knows, you might just get away with it.