TACS Mask Player Automatic Gets a Mechanical Upgrade
In Partnership with TACS Watches
Beloved Japanese microbrand TACS Watches expresses an underlying philosophy of minimalism and purity through the power of avant-garde design. Their original Mask Player launched in 2010 and immediately turned heads with its architectural half-face layout, rapidly becoming the brand's fastest-selling piece to date. The quartz-powered watch was so popular, in fact, that it's been out of stock for ages with no plans to return in its original form. Why imitate when you can innovate? The brand must have asked themselves, leading to the limited release of an upgraded incarnation. Meet the newly reimagined Mask Player Automatic.
Like its distinguished predecessor, the redesigned Mask Player imparts a singular and mysterious aura. Available in three different colours, it features a unique half-moon structure casting over the left side of the multi-layered dial, thereby resembling a partial face mask. This architectural aesthetic taps into the concept of a double life and the self-constructed roles we lead in the digital age. In the same sense that time is what you make of it, so too is your identity, and the piece encourages you to explore this theme in a world where one's real life and online life are endlessly complex. Which parts of yourself can you comfortably present to strangers? Is the personality you take online consistent with your true and actual self? These are the kind of questions one might ask after simply gazing upon the intricate dial face.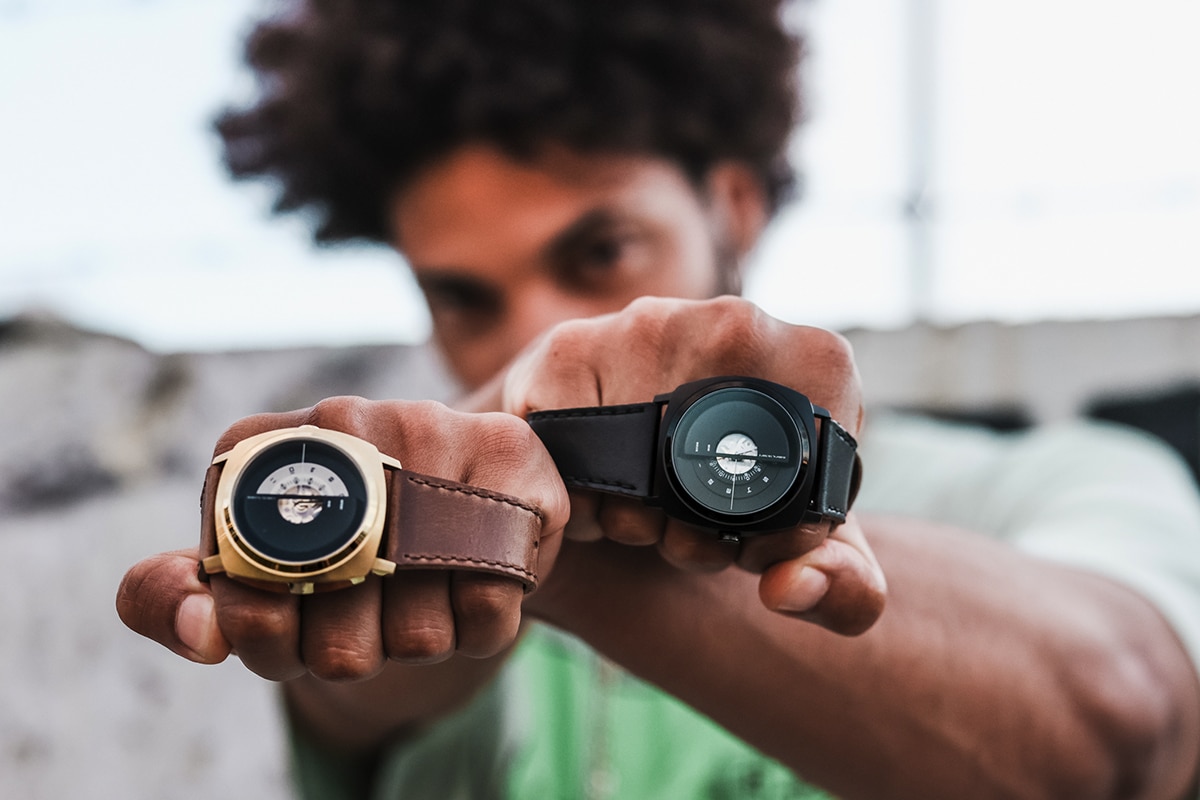 TACS continued to pour upgrades into their latest collection. Whereas the original pieces ran on quartz, the new version comes powered by Citizen automatic movement. If you circle back to the dial face, you may notice that the mask structure on the left side now features a small half-moon shape, which is cut out so as to reveal the watch's mechanical underpinnings. Tokyo's latitude graces the mask in honour of the brand's Japanese roots and provides even more subtle detail and dynamism.
Constructed with a push and pull crown, the Mask Player Automatic employs a stylish 42mm stainless steel case with multi-finishings, a transparent caseback, and K1 Glass protection. Each model is water-resistant to 5 ATM and combined with a quick-change strap of Horween leather with raw edge finishes. Choose between the following models: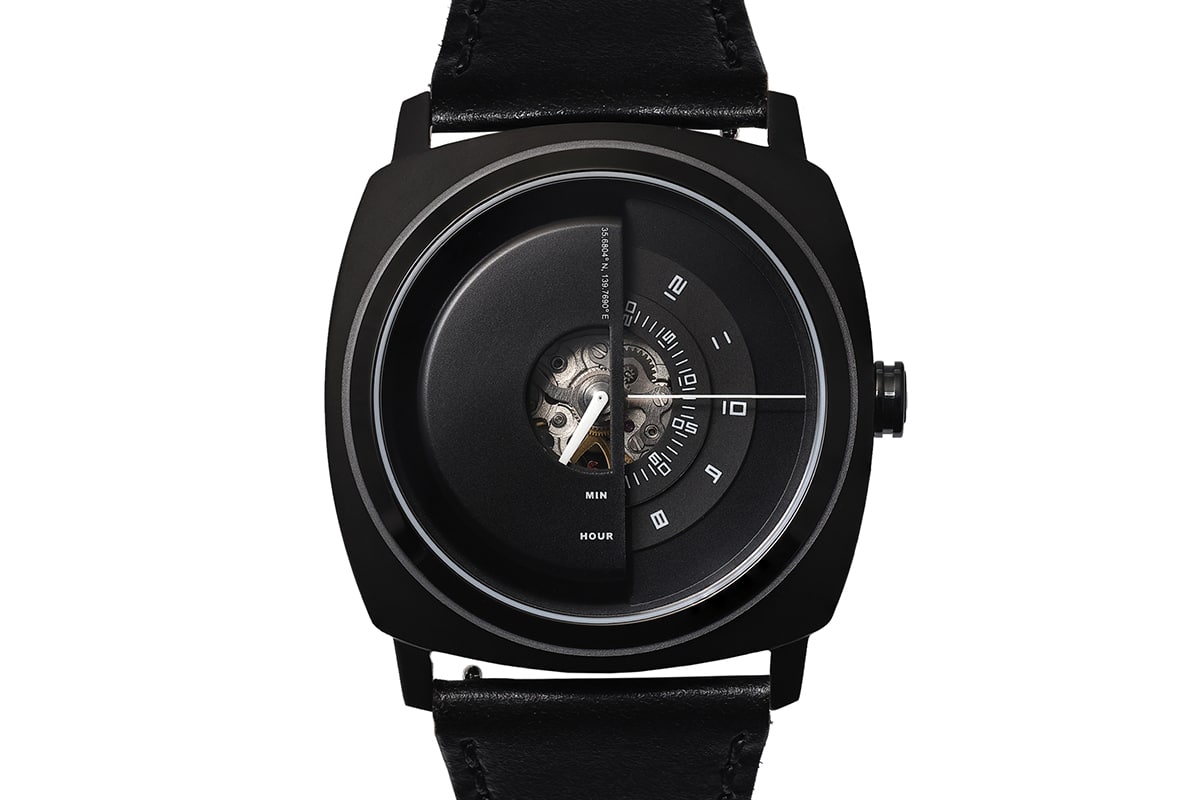 Phantom Black
The crown jewel of the collection, Phantom Black comes limited to just 500 pieces with edition number engraving. Its hands and markers have been topped with luminous material for extra clarity in the dark, while a sandblasted finish drives home the sleek monochrome aesthetic. Along similar lines, the case is completed with a cool matte effect and the bezel delivers a glossy finish.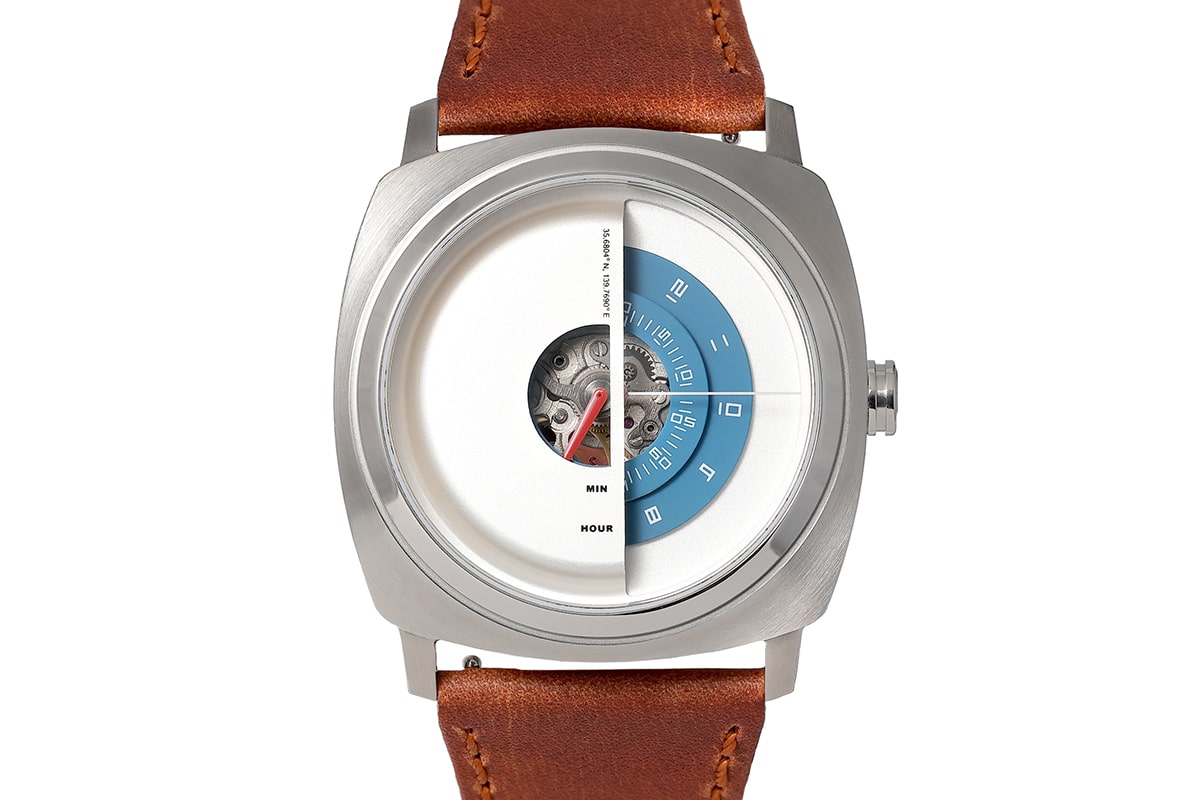 Ash Blue
Bursting with sporty colour, this variant houses a pair of ash blue discs (hence the name) and a red second hand inside its case of matte stainless steel. It looks glorious and feels great when paired with the light brown strap of Horween leather.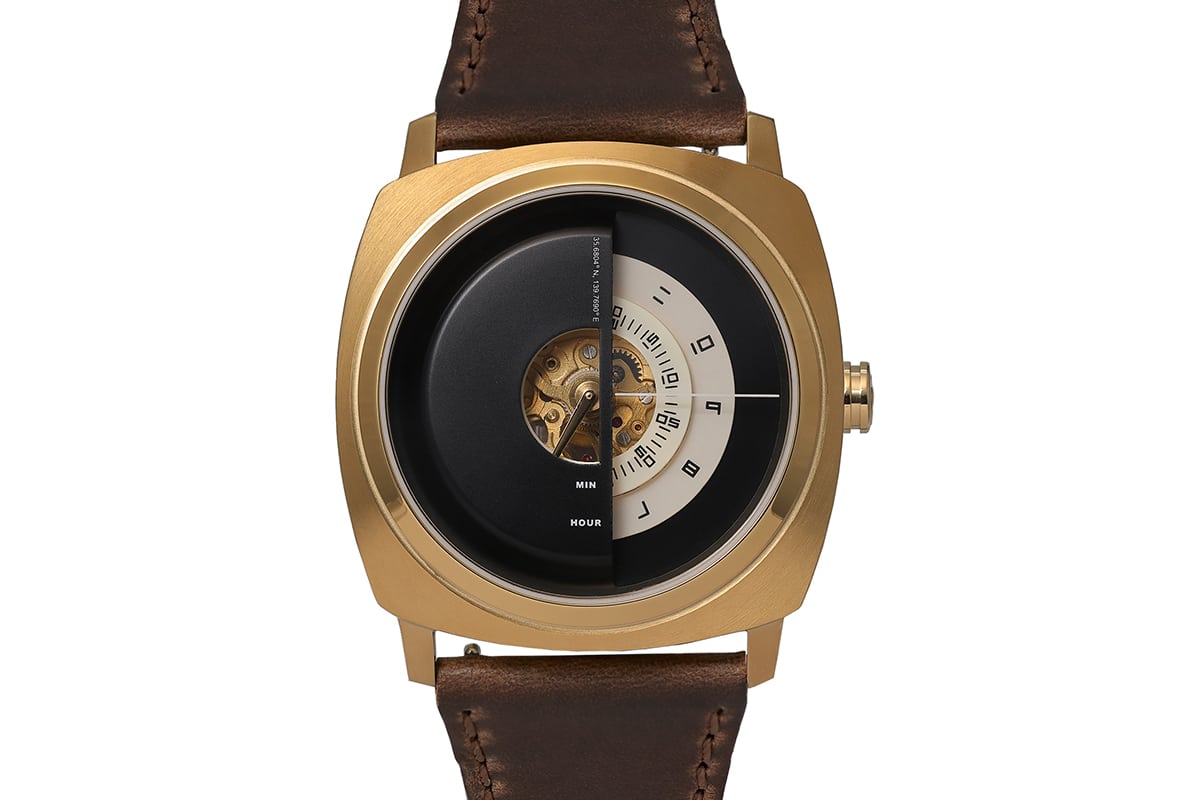 Pyrite Gold
This model runs on an exclusive gold-tone movement, which is visible through the caseback window and matched by the gold-tone case and second hand. Bring in the black-and-white dial display and dark brown leather strap and you end up with an expert study in contrasts.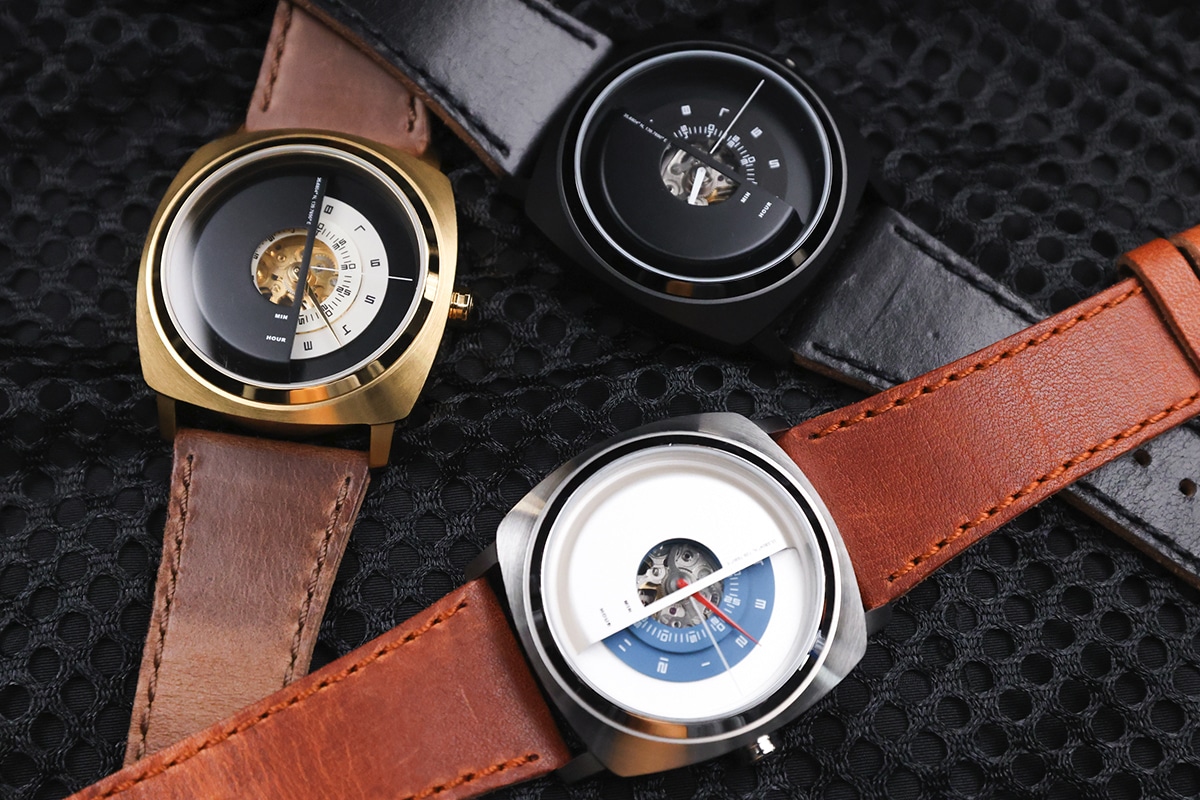 The Collection
Minimalist in spirit perhaps, but the Mask Player Automatic renders a rather unforgettable impression. Through the clever use of design, material, and detail, each model cultivates a purposefully layered identity. It's an ideal watch for the modern world, where this very theme continues to play out on various fronts.
To celebrate the launch of the re-edition, TACS has adorned each presentation box with an eye-popping cyberpunk illustration. Designed specifically for the collection, these illustrations echo the multi-faceted identity theme put forth by the watch itself. The set also includes themed stickers and a 2-year warranty card, while an available engraving service allows owners to inject one last personal touch of identity. Order now to give your wrist a mask of its own and a stylish one at that.