The Grand Seiko Mechanical Calibre Movement 60 Years in the Making
Despite its shortcomings, 2020 marks 60 years of luxury Grand Seiko timepieces, and the Japanese watchmaker is topping off its year-long celebrations by unveiling a new mechanical movement and the foundation for a new generation of watches. Built on nine years of development and 60 years' worth of experience, the 9SA5 is being championed as the finest mechanical calibre Grand Seiko has ever created.
You'll also like:
IWC's Top Gun "SFTI" Chronograph Can be Your Wingman Any Time
Apparently, This App Can Tell if Your Luxury Watch is Counterfeit
Introducing the World's First Customisable Tritium Watch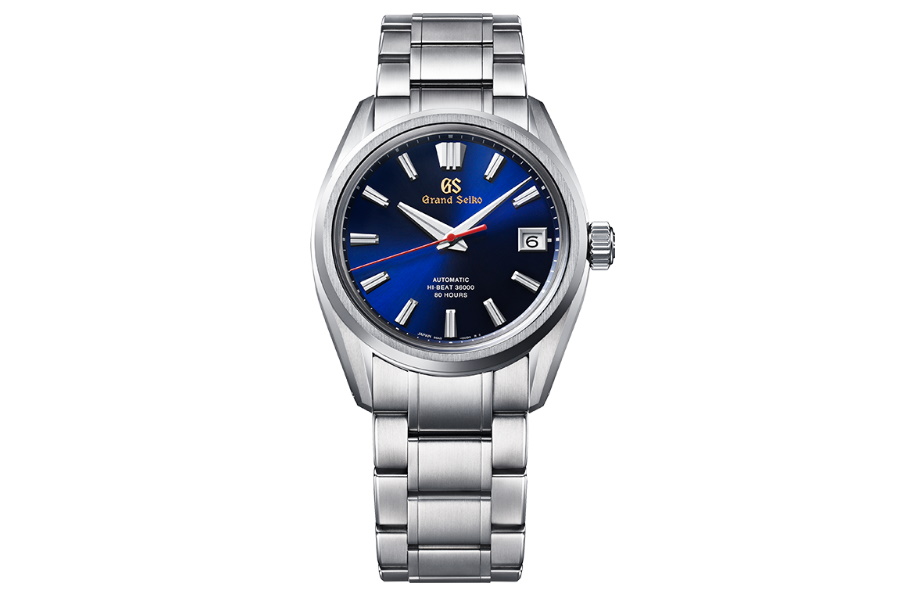 Grand Seiko is releasing a limited edition timepiece to show off the new mechanical movement. The watch is simply referred to as the Grand Seiko 60th Anniversary Limited Edition, and it's available from this December.
With a stainless steel case, dial in deep shimmering blue and a red seconds hand accent, this anniversary watch is distinctly Grand Seiko. But it's what beats inside that's the real talking point.
9SA5 uses a new free-sprung balance, meaning the watch can retain its precision for longer and is more resistant to shock and friction. The new movement is 15 per cent slimmer than the current high beats calibre, has a precision rate of +5 to -3 seconds per day and a power reserve of 80 hours.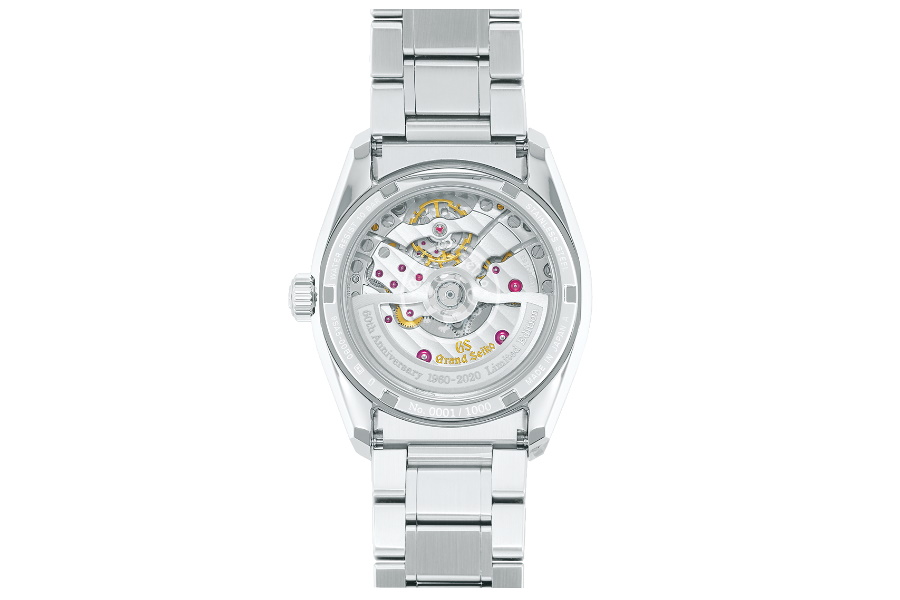 The movement has a unique finish that's inspired by the rippling waves of the Shizukuishi River near the studio where the watch is made. You can admire the design for yourself through the transparent caseback.
The Grand Seiko 60th Anniversary Limited Edition is available from December 2020 for AU$14,500 in Australia or €10,000 overseas. The watch is limited to 1000 pieces, but you can expect to see much more of the new 9SA5 mechanical movement over the next few years.
You'll also like:
IWC's Top Gun "SFTI" Chronograph Can be Your Wingman Any Time
Apparently, This App Can Tell if Your Luxury Watch is Counterfeit
Introducing the World's First Customisable Tritium Watch