The Shinola Canfield Sport Departs from Tradition
The Shinola Canfield Sport might best be described with one word: complexity. Traditional sport watches keep things simple, but Canfield has broken with that old practice. The Canfield Sport has a top loaded case construction, which results in a larger face and a clearer view. All that extra room gives the Arabic numerals as well as the month and day apertures more space, so they are larger and easier to read, but don't look bulky or out of place. The case is available in either 40mm or 45mm. The top ring of the watch is fixed with a ceramic insert. The open dial features three chronograph sub dials. Just as Shinola states, this watch is sporty and instinctively classic.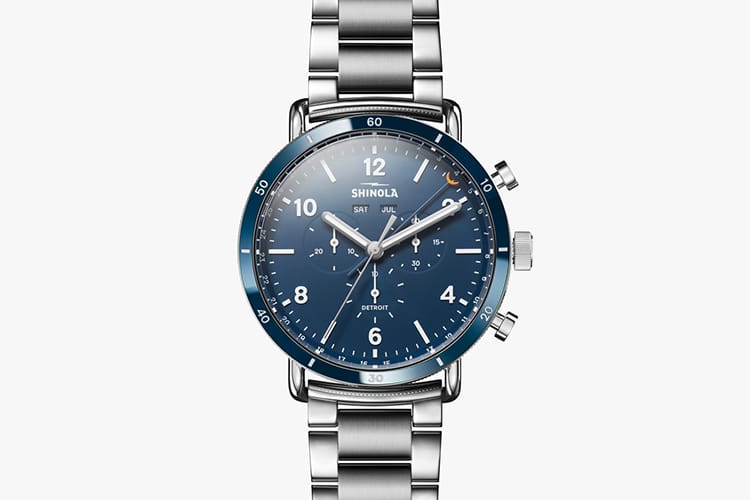 The complexity comes in with the watch's quartz movement that provides an annual calendar and a chronograph function. The internal parts are Swiss and other imported components and are based on the Argonite 5040.F, which is billed as being the most complex that the Shinola team has ever assembled. The functions include hours, minutes, small seconds, day and month, and stopwatch with two sub dials.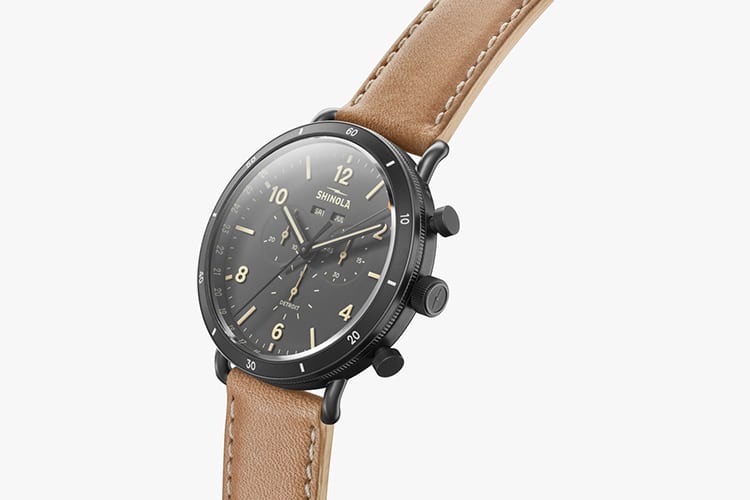 The Shinola Canfield Sport is available April 12th with either a leather strap or stainless steel bracelet. An exclusive gift set that includes a black rubber strap and an orange nylon strap is also available. The watch also comes in a hickory box.