The Suunto 5 GPS Sports Watch is Slim, Smart, and Sturdy
As some of our 10 Best America's Cup Watches in History can attest, Suunto fitness watches wrap style, performance, and affordability into a tight package. Proving to be no exception is the new Suunto 5 GPS Sports Watch, which comes further bolstered by seamless usability and an impressively long battery life. For fitness freaks and outdoor enthusiasts, in particular, this slim and sexy stunner leaves virtually nothing to be desired. It's also quite comfortable on the wrist if we do say so ourselves.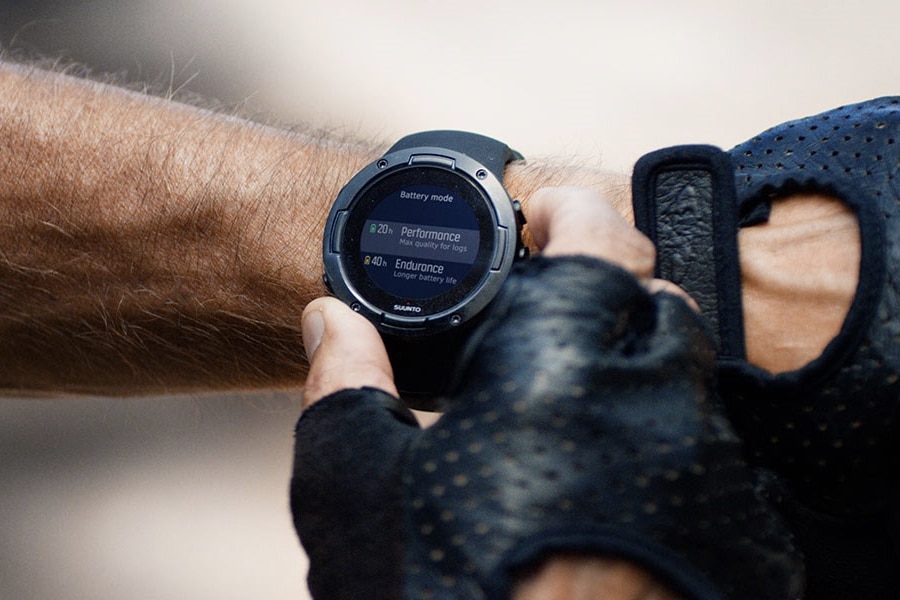 Finland's Suunto comes to the table with decades of research and experience behind it. Since 1936, the brand has been testing its products in harsh Nordic conditions, where nature's fury can be taken to hostile extremes. As a direct result, each and every model oozes with optimisation and purposefulness, eschewing superfluous details in favour of pure intelligence and streamlined usability.
The Suunto 5 ably and admirably continues the trend.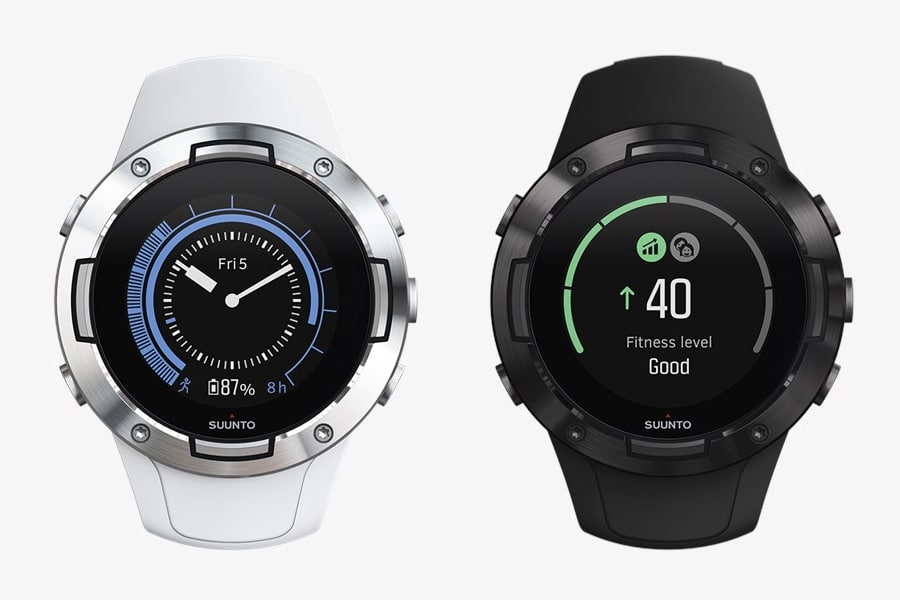 Design
Like the very demographic it targets, Suunto's new GPS sports watch strikes the perfect balance between sleekness and fortitude. Lightweight and comfortable on the wrist, but nevertheless packed with resilience, it comes available in four colourways: All Black, White, Burgundy Copper and Graphite Copper.
Hovering dead centre is a circular display of considerable legibility. It's protected by a dome of mineral crystal glass and flanked by a robust stainless steel bezel. The watch's case is made of glass fibre reinforced polycarbonate, which is as sturdy as it sounds. Sealing the deal is a resilient strap of silicone. The deft combination of strength and style has rarely felt as good as it does here.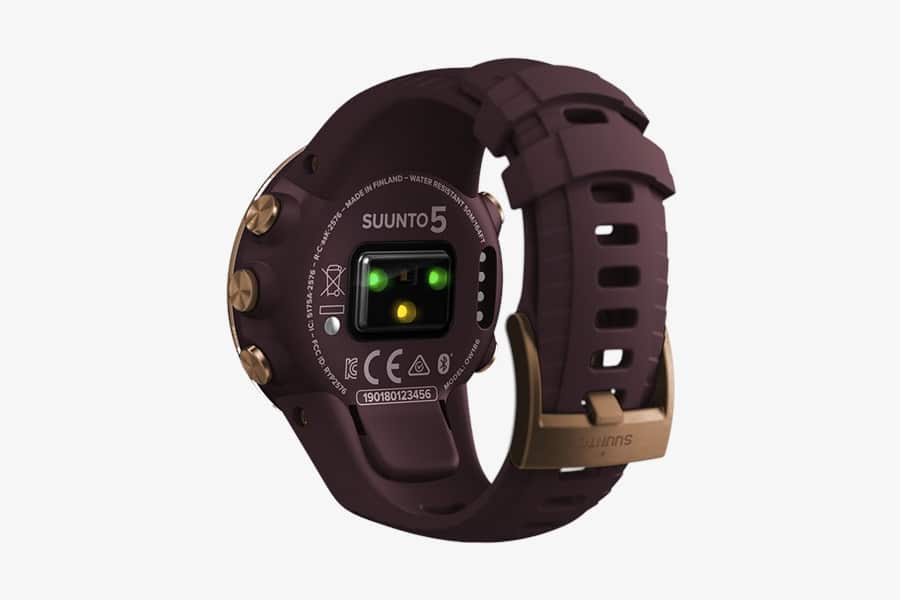 Intelligence and Performance
Running underneath that compact and brawny surface are plenty of brains. Moving beyond mere fitness tracking, the Suunto 5 GPS Sports Watch takes on the qualities of a personalised training coach, keeping an eye on your progress and goals. For example, it will encourage you to recover if and when it's been pushing you too hard. On the flip side of that coin, the watch will motivate you to pick up the pace and energy if it thinks you've been slacking.
In addition to adaptive coaching, perennial self-improvers will discover a full suite of pertinent features. Customise the watch by way of over 80 sport modes, all of which are available right out of the box. Once you're up and running (no pun intended), you can measure fitness and stress levels, track every type of activity (sleep, steps, etc), and plan your next adventure using GPS navigation. All the while, the watch will be interpreting your patterns and responding accordingly.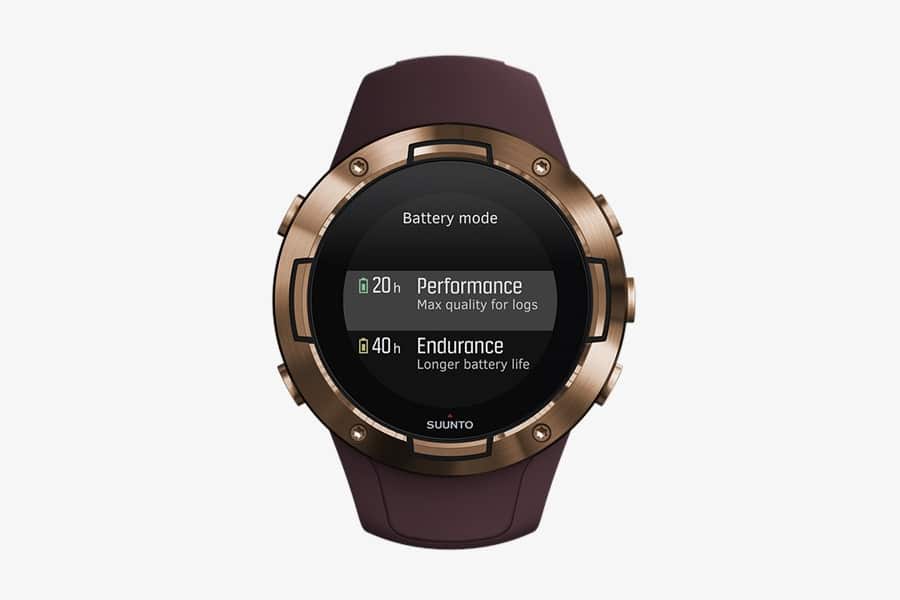 Battery
Endurance is key when it comes to high-performance sports watches, and that's why the Suunto 5 delivers intelligent battery modes and a long-lasting battery life. In turn, trainers and hikers alike can expect up to 40 hours of user time out of a single charge. To once again draw upon the watch's intelligence, it's learning your training patterns and sending charge reminders when necessary. Put simply, the Suunto 5 was built for endurance in every conceivable sense of the concept.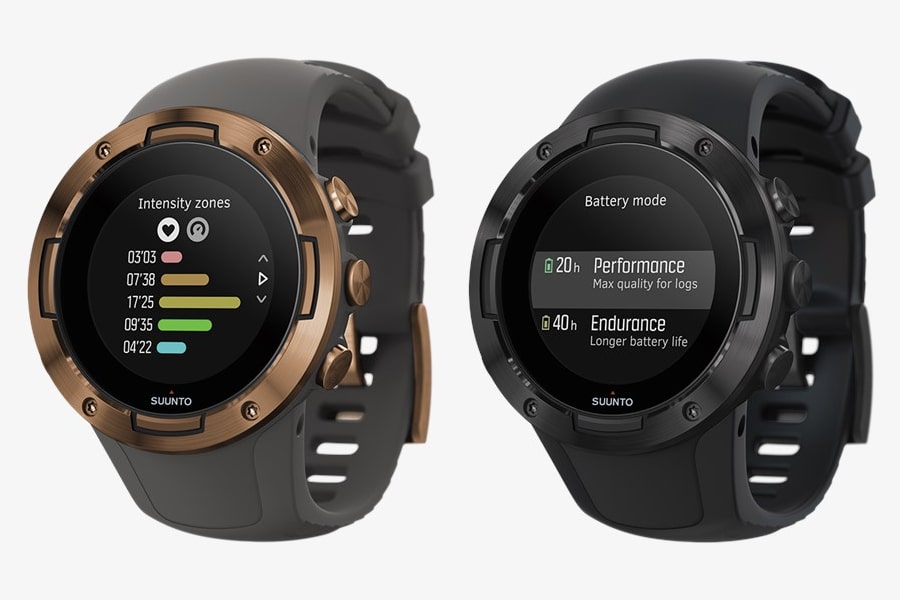 Community
Any fitness freak can tell you that training regimens and outdoor explorations are so much more rewarding when you're not doing them alone. To that end, the Suunto 5 connects pro-active people from all over the world. Sync with your fellow workout warriors and use the heatmaps feature to discover new tracks and new challenges. Specifically, the feature can show you where people are training and by what route.
What's more, a number of popular sports apps like Strava, TrainingPeaks, and Relive are integrated with the Suunto app. That means you get instant access to a broad network of engaged fitness trackers, many of whom are sharing their progress across a swath of social media platforms.
In summary, the Suunto 5 delivers everything one can ask for in a modern GPS sports watch. It's smart, stylish, slim, and sturdy. It's also available now in select retail stores at a price of 329€/$. Get one and get moving.