The Timex M79 Signals the 'Renaissance' Sweeping Watchmaking in 2020
If you find yourself digging through your watch drawer trying to find the perfect watch to go with your chosen attire, only to be met with frustration and exasperation when you can't get the right look, then it's time to consider the Timex M79 Black Bezel. The reissued classic from the American watchmaker has stylish looks that make it a match for everything from shorts to jeans and even tuxedos.
You'll also like:
Timex's Iconic Sub-$200 Reissue is Back With New Colourways
Timex Enlists Nigel Cabourn for Sea Survival Watch
10 Best Selling Timex Watches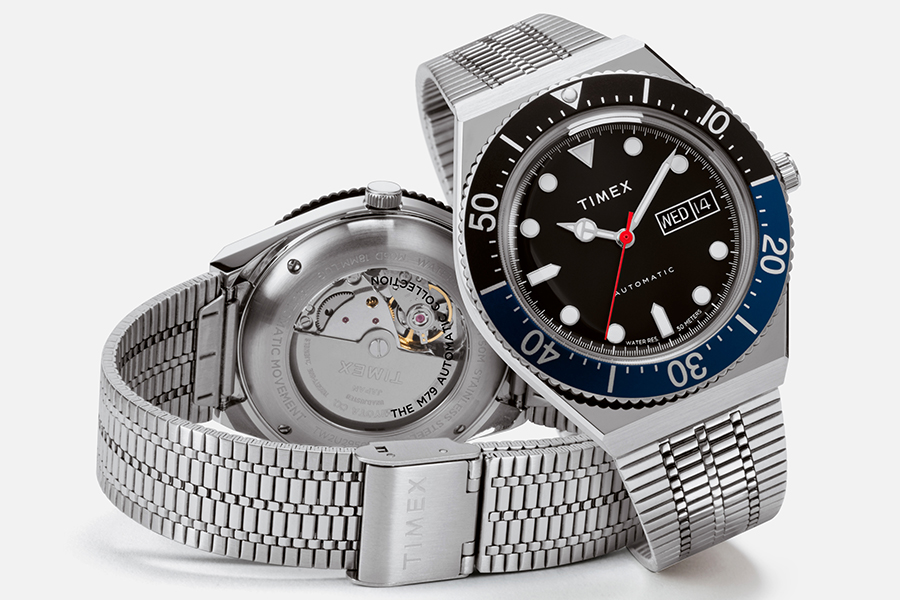 "By combining key design elements of our much-loved Q Timex 1979 Reissue with a workhorse automatic movement, we're delivering something that squarely addresses the renaissance sweeping the watch industry today: a return to automatic and mechanical watchmaking, and a real appreciation for timepieces with presence, soul and character," reads an entry on Timex's blog.
The M79 pulls heavily from the Q Timex of the 1970s, retaining the same hidden lugs as well as the same shape. The rotating bezel is also left true to the original, though for this new version the bezel is a ratcheting unidirectional variety. Because there's no battery in the watch, there's no need for a battery hatch on the case back, which means that Timex was able to use an exhibition case back. This new case back shows off the self-winding movement with all its levers, gears, springs, and jeweled pivot points. This is also where the "M" comes in. Where the Q referred to the quartz movement, for the M79, the M represents the 21-jewel mechanical movement.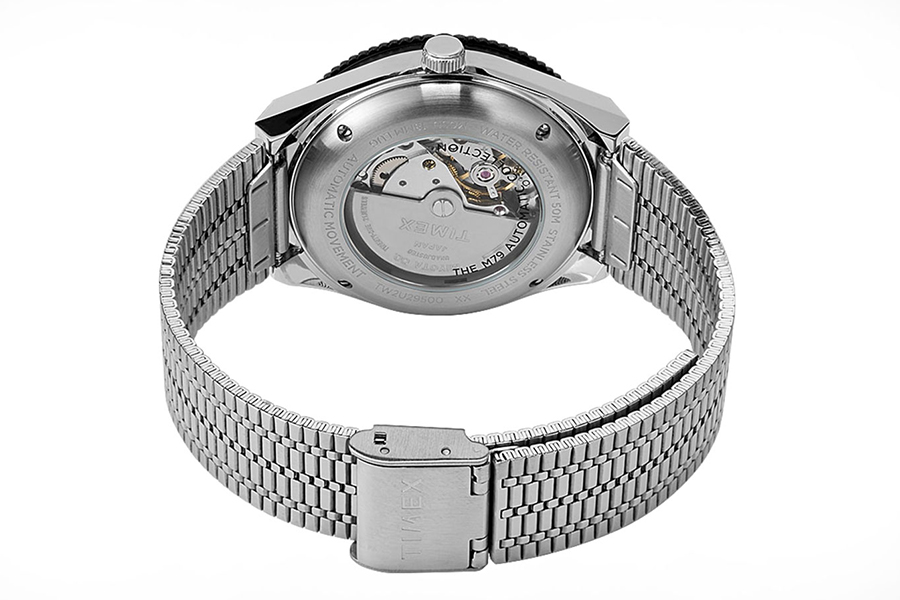 Another slight difference in the models is the size of the case. Where the Q was 38mm, the M79 is 40mm. Though the case was made larger to accommodate the automatic movement, Timex was still able to keep the 50m water resistance rating.
On the black dial of the M79, you'll find a day-date window at three o'clock. The Mercedes-style hands tick away, marking time. The combination of the black dial and bezel with stainless steel makes this a watch that goes with anything, and since it's a Timex, it's also up for anything. You can get your own, and stop rummaging around in that drawer, for USD$279.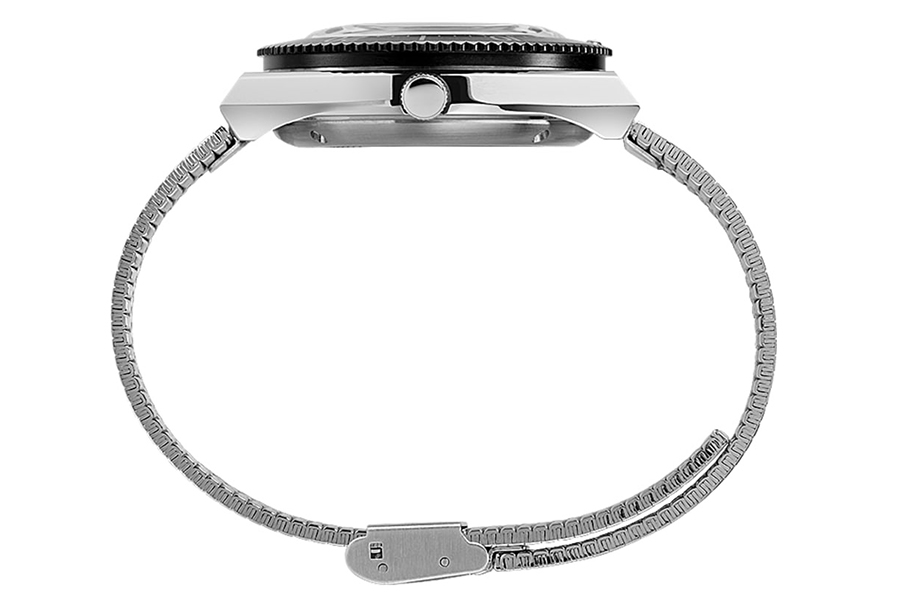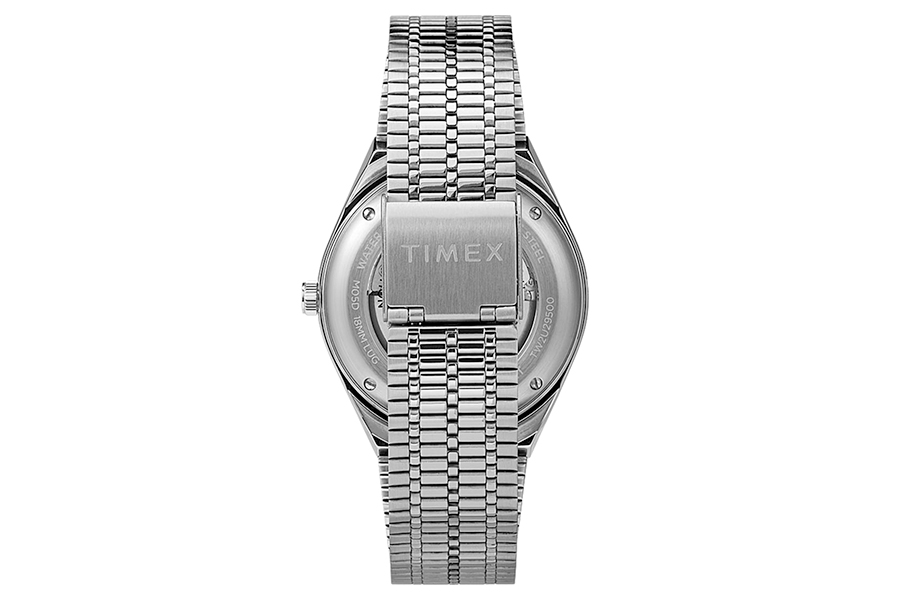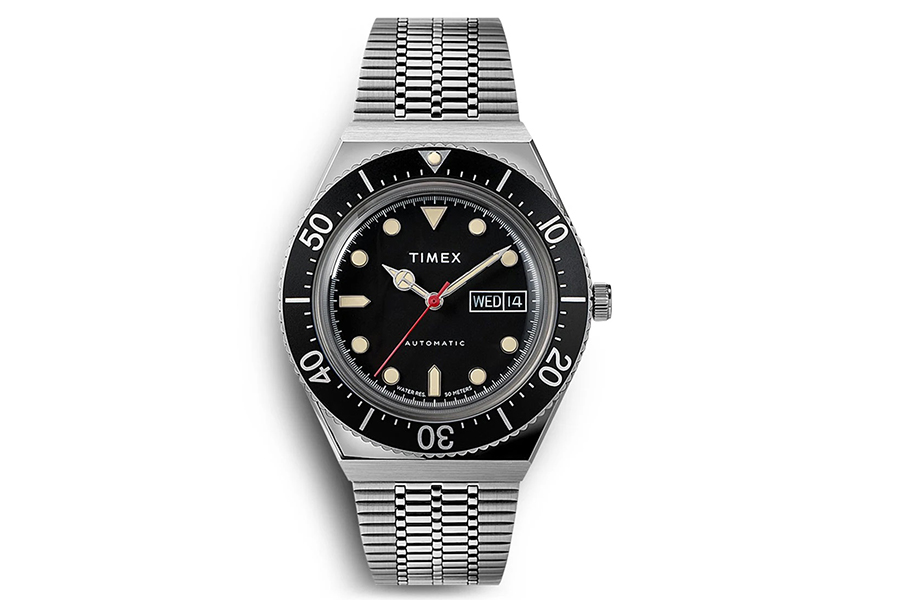 You'll also like:
Timex's Iconic Sub-$200 Reissue is Back With New Colourways
Timex Enlists Nigel Cabourn for Sea Survival Watch
10 Best Selling Timex Watches