Timex Enlists Nigel Cabourn for Sea Survival Watch
Some people have just found their niche in life, and Nigel Cabourn is one of them. Over the last 40 years, Cabourn has been putting together outdoor, work, and military-inspired designs that have elevated the British designer to cult levels. When Timex decided that it was time to put together a Sea Survival Watch, it just made sense to turn to Cabourn. The designer, in turn, took a look at his vast collection of original clothing and accessories to put together a timepiece that draws its inspiration from RAF flight crews from World War II.
You'll also like:
10 Best Selling Timex Watches
Timex Ironman R300 GPS Watch Stays Tough and Affordable
Todd Snyder Pairs with Timex for an Olive and Brown Marlin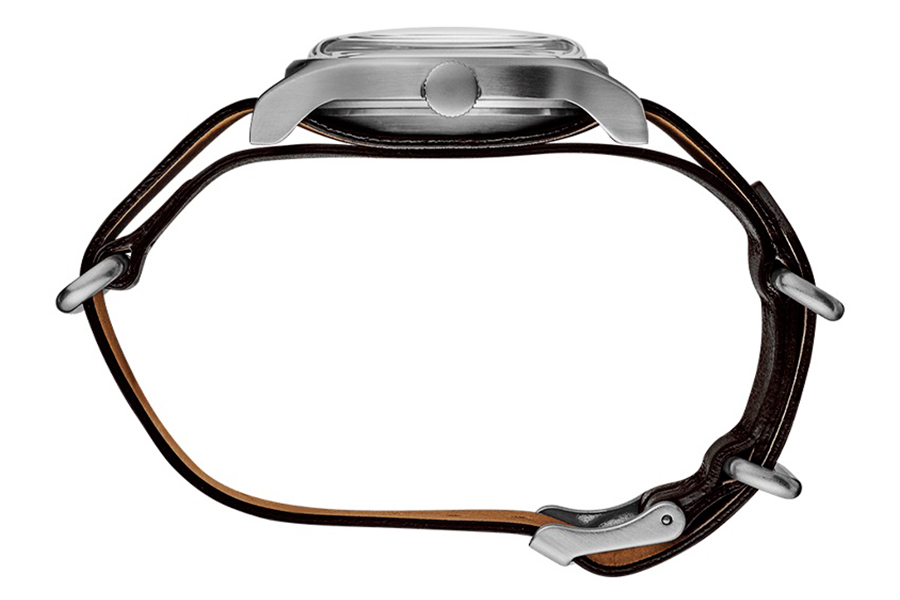 The Timex X Nigel Cabourn Sea Survival Watch pulls on the design of high-visibility life vests worn by flight crews in WWII. The vests were a "survival yellow" in colour—a colour that could easily be spotted in the frigid waters of the Atlantic Ocean should the crew's plane be forced to crash land. The survival watch makes use of this colour for the dial as well as a pouch for valuables. The watch sports a leather strap that is faced in Ventile—the fabric used to make flight suits that would keep the airmen from freezing in the water while they waited to be rescued. An additional strap is provided as well, and the straps come blue-black. Based on Timex's 36mm MK1 field watch, the case is made of stainless steel and has 18mm fixed lugs.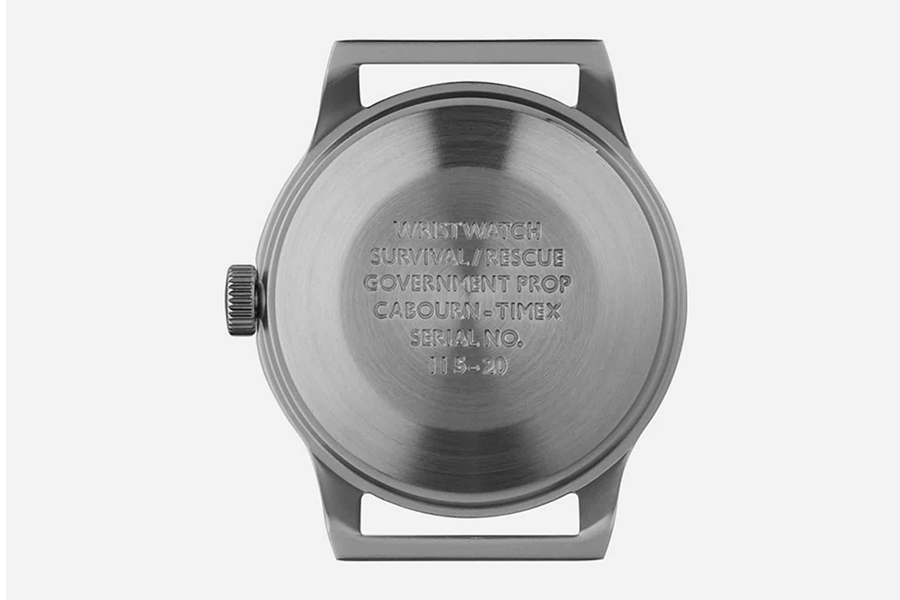 The watch uses a battery-powered quartz movement. Time is measured by larger 12-hour markers on the outside perimeter as well as by smaller 24-hour indices on the inner dial. A red seconds hand is strikingly visible against the yellow face.
This is the third collaboration between Nigel Cabourn and Timex, and perhaps it is the most striking. The Sea Survival Watch is available on Timex's website and is priced at USD$180.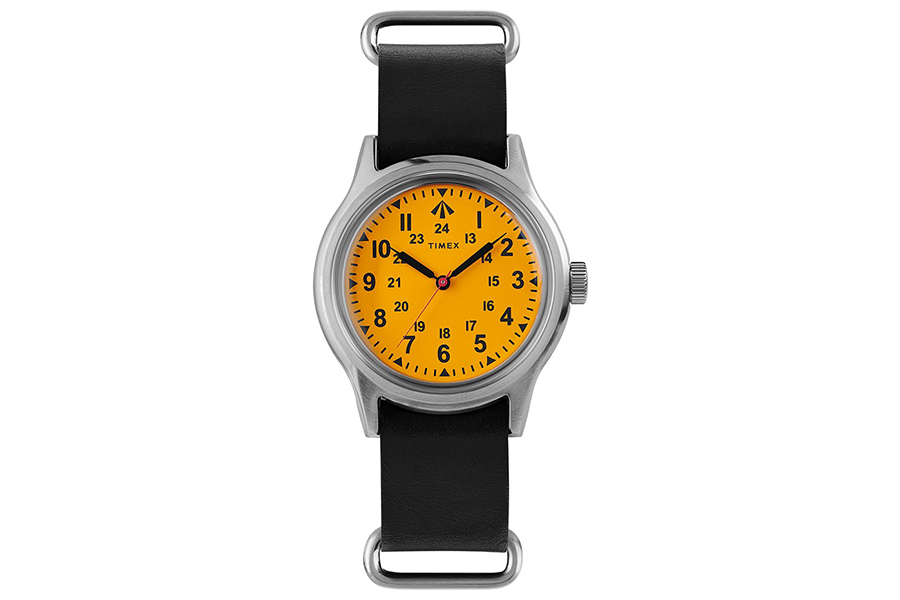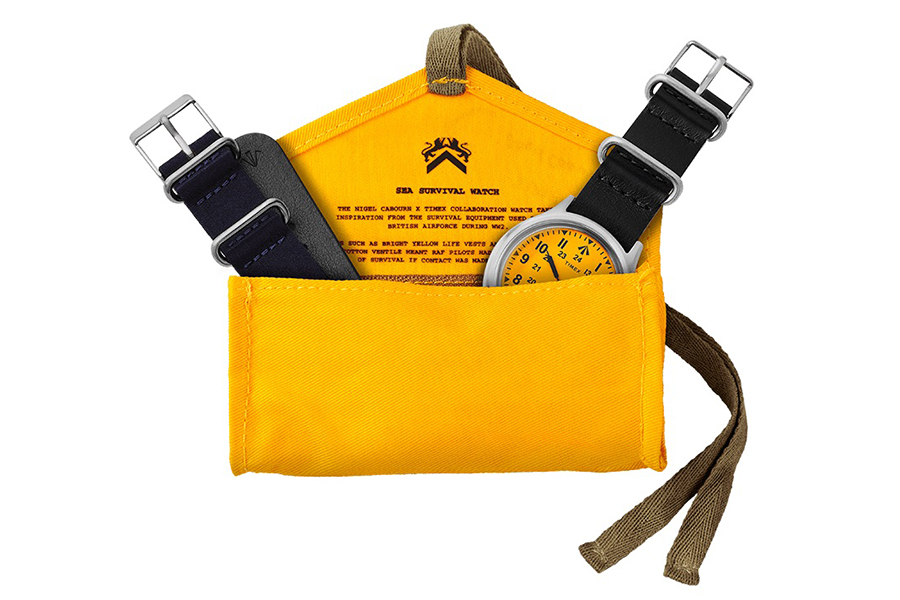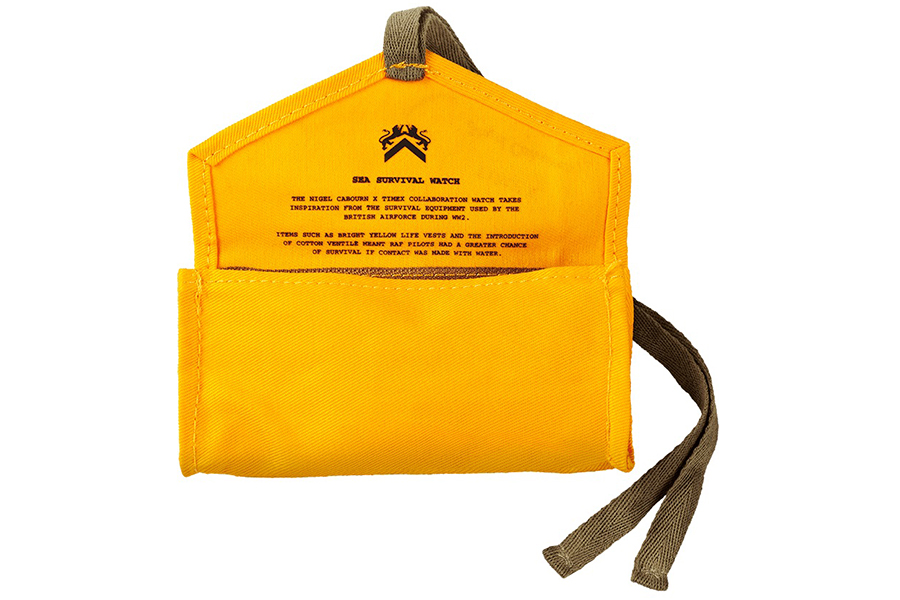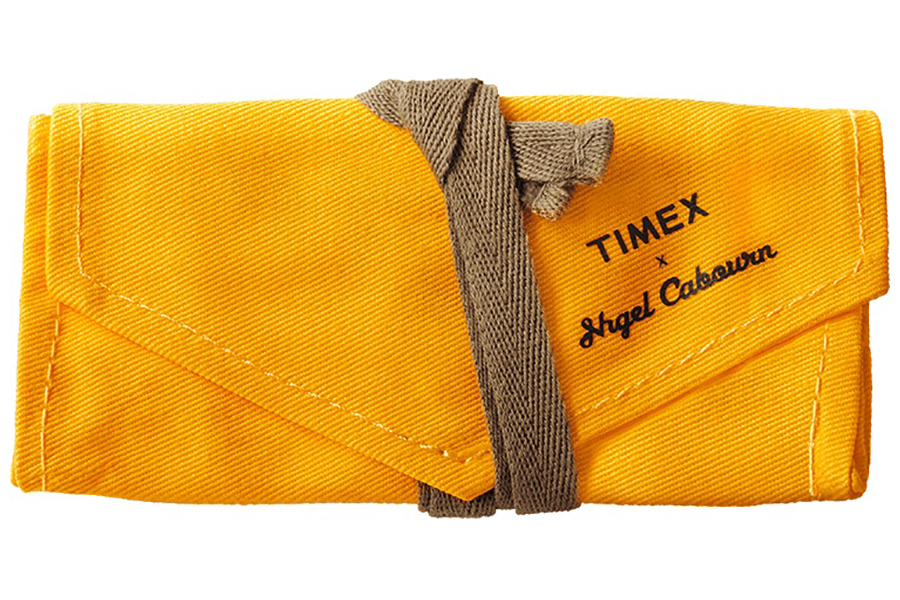 You'll also like:
10 Best Selling Timex Watches
Timex Ironman R300 GPS Watch Stays Tough and Affordable
Todd Snyder Pairs with Timex for an Olive and Brown Marlin