Timex's Iconic Sub-$200 Reissue is Back With New Colourways
Variety is the spice of life, as the saying goes, so having options can make life more enjoyable. Timex is offering that variety by releasing new colourways for their Q Timex Reissue from 2019. The watch keeps what has made it so popular—a stainless steel 38 mm X 11.5 mm case, a rotating bezel insert with a bi-colour design, a domed acrylic crystal, a solid case back, and a woven stainless steel bracelet. What's more, the retail price isn't changing either. All those features stay the same, but now you'll have the opportunity to get the Q Timex Reissue in three new colourways: black and green on a black dial, orange and navy on a navy dial, and red and navy on a white dial.
You'll also like:
UNDONE's Limited-Edition Popeye Timepieces Bring The Sailorman to Life
OMEGA's Seamaster Diver Nekton Edition Descends for Ocean Conservation
Unveiling the All-New Rolex Submariner and Submariner Date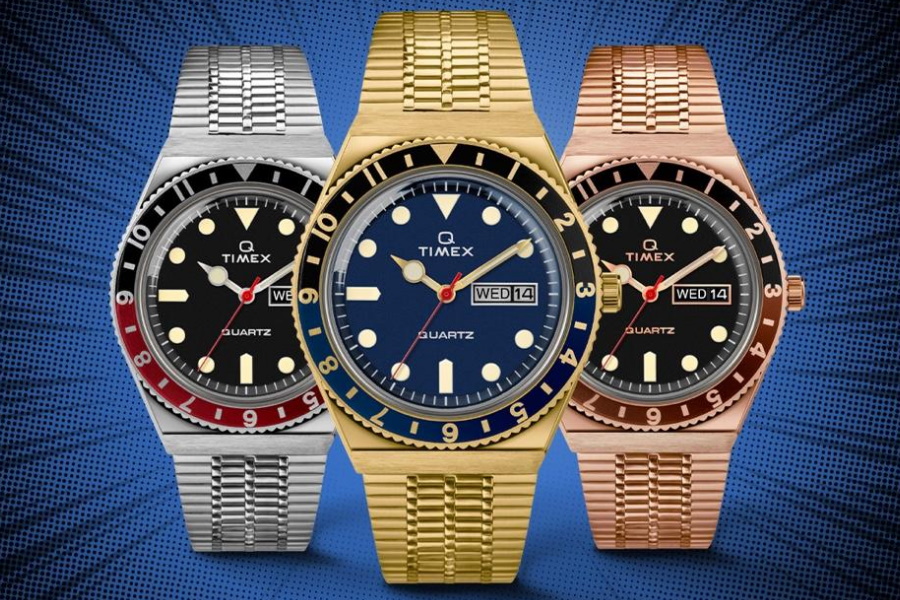 The Q Timex debuted back in the 1970s, introducing quartz technology to the horological world. At the time, mechanical watches dominated, but within 10 years, quartz movements had taken over to the point that Swiss watchmakers referred to this time as the "Quartz Crisis." The Reissue uses the same technology today to provide a quality watch. Following the same design as those original watches, the Q reissue features a functional battery hatch. This hatch allows the owner to open the back and replace the battery, rather than having to go to a jeweller. In addition to the new colourways, Timex is also offering the watch with different coloured bands, including a gold-toned version as well as a rose gold-toned version. The gold-toned versions add $10 to the $179 price of the silver versions. The watches feature a day and date window at three o'clock. Inspired by dive watches, they are also water-resistant to up to 30 meters.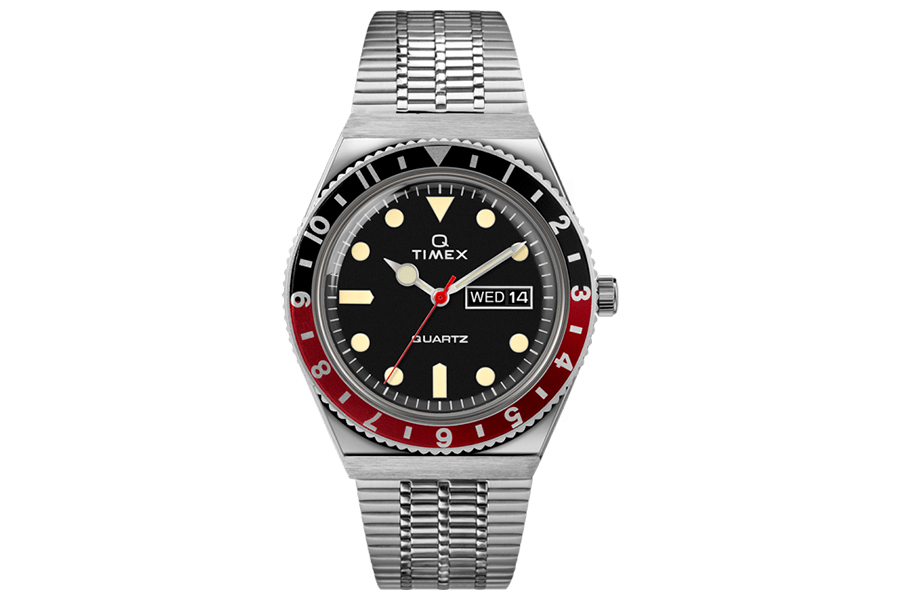 You can spice up your days by adding in a few options, such as with the watch you wear. Fortunately, because they are so fairly priced, adding in more Q Timex Reissues won't break the bank. Additionally, the reliability of the Timex quartz movement means you can trust that they will always work. So spice it up a bit and add to your watch options.
You'll also like:
UNDONE's Limited-Edition Popeye Timepieces Bring The Sailorman to Life
OMEGA's Seamaster Diver Nekton Edition Descends for Ocean Conservation
Unveiling the All-New Rolex Submariner and Submariner Date