This Top-Selling Watch Brand is Having a Site-Wide Pre-Black Friday Sale
In Partnership with Vincero Watches
Vincero Watches built its reputation on providing elegant designs and sophisticated mechanics at an unbeatable price point, and now they're making a great thing that much greater. That is, the acclaimed brand is having a site-wide pre-Black Friday sale from 11/19 to 11/26, with generous discounts of up to 25% off. Meanwhile, loyal Man of Many readers will continue to get a 15% discount even after the sale has ended when they enter the code MANOFMANY. These glorious watches were already quite affordable–now they're downright too good to refuse.
We covered Vincero Watches in a previous article, and our admiration for the brand's attention to detail and quality control remains palpable. What we love most is how self-reliant they've become, all in an effort to keep the price down. Specifically, the brand sources materials (Italian leather, surgical stainless steel, etc) straight from the manufacturer, assembles every watch in-house using over 100 components, and then sells it directly to the consumer. As a result, Vincero cuts down on overhead, and thereby delivers bold, hand-crafted luxury at a fraction of the normal cost. Consider it a win/win for all those involved, with 12,000+ five-star customer reviews to show for it.
Our Vincero Watches Top Picks
A mere cursory glance at Vincero's stunning portfolio will tell you that they make a watch for every occasion, and their upcoming pre-Black Friday sale gives you the perfect excuse to dive right in.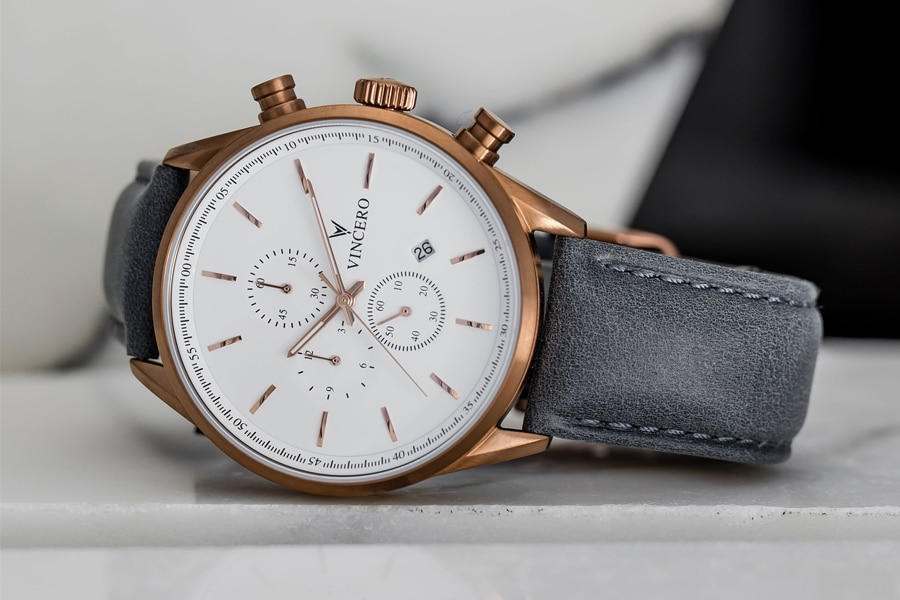 The Chrono S Copper/Slate Blue
If you need a solid place to start, you can do no wrong in scoping the Chronos S, a perennial best-seller. On the Copper/Slate Blue variant, you'll find a creamy white dial wrapped in a 43mm case of brushed copper 316L surgical stainless steel. That's joined by sapphire crystal coating, and smooth Italian marble on the caseback. Under the skin is Citizen Miyota Quartz movement, while an interchangeable, Blue Slate Classic strap of top-grain Italian leather drives the aesthetic home. Throw in the upcoming discount, and others simply won't believe you when you tell them how little you paid for this elegant stunner (should you decide to disclose that information).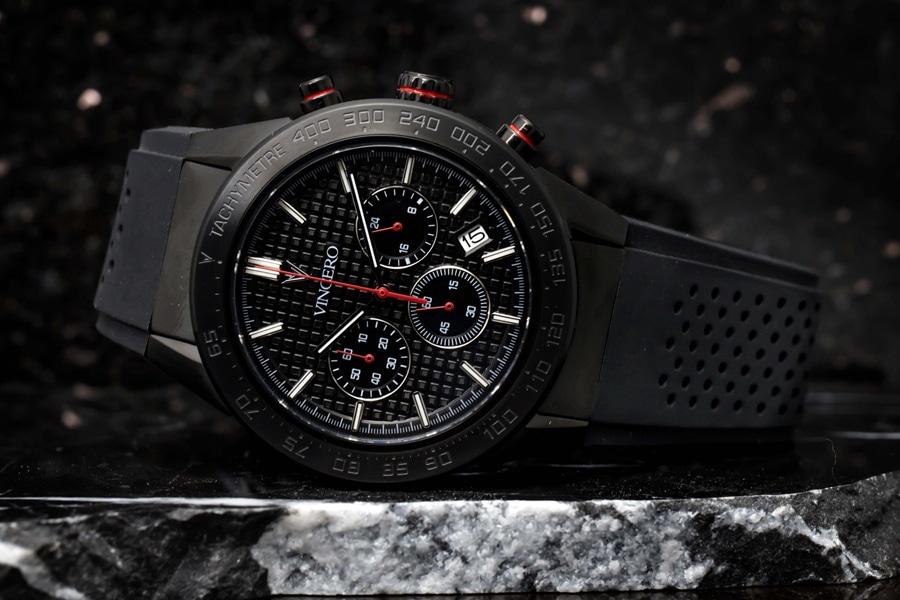 The Rogue in Black & Red
If you're looking for something sportier, check out The Rogue in Black and Red. As durable as it is comfortable, the watch comes powered by Seiko Mecha-Quartz movement, measures in at 12.5mm thick, and delivers water resistance to 100 metres. Also featured is a striking black colourway with red accents on the dial, and an interchangeable silicone strap. Put simply, the piece is a thing of rugged beauty.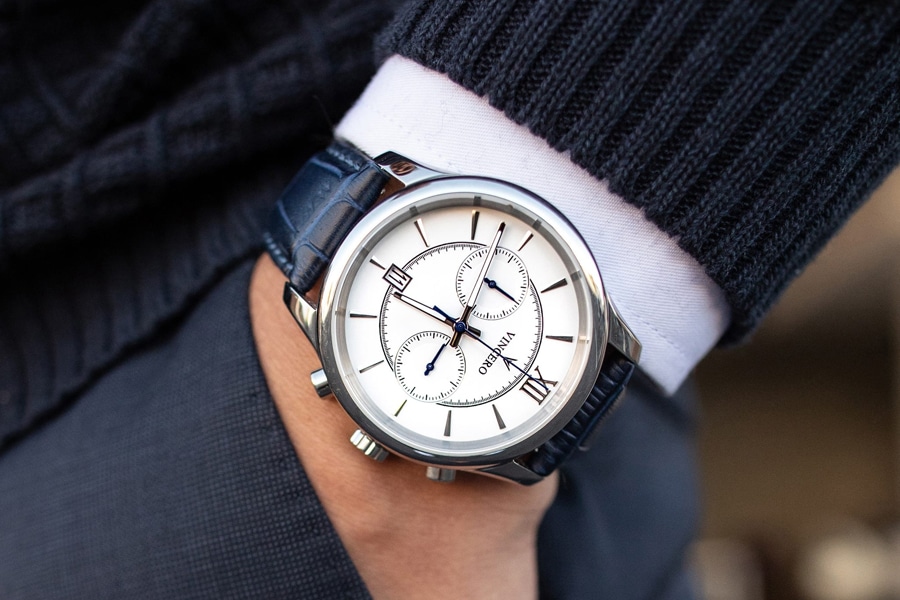 The Bellwether in Silver & White
Another personal favourite of ours, meanwhile, is The Bellwether in Silver and White. Emanating with classic elegance, the watch combines a pristine white dial, silver markers and an interchangeable blue leather strap to extraordinary effect. Between all that and the marble slab on the caseback, the piece almost flirts with opulence, while nevertheless retaining a completely approachable, borderline minimalist core. The result is a guaranteed conversation-starter, soon to be offered at a truly remarkable price.
Surrounding the marble showcase on the back of every Vincero Watch is the following engraving: Veni. Vidi. Vici. That translates to: I came. I saw. I conquered. For the brand, it's a reference to the fact that Rome wasn't built in a day, and that achieving success takes time, patience, and effort. For you, the owner, it can likewise reflect your personal climb toward individual accomplishment. Consider these gorgeous watches your perpetual reminder of both the journey and the destination.
Vincero's hand-crafted luxury was already priced to move, and from 11/19 to 11/26, these watches will be discounted up to 25%. Remember, even if you miss the sale, you can still get a discount of 15% by entering the code MANOFMANY. Rarely if ever does such a discernible tier of quality come in at such a low cost, and just in time for the holidays, no less. And if you have any doubts, be sure to scope all those positive reviews. Indeed, this deal is as terrific as it sounds, so don't miss out.