Save Up to 30% on these Stunning Rolex Alternative Watches
In Partnership with Vincero
Few watchmakers combine distinction, fortitude, and value quite like Vincero. Refusing to take shortcuts, the brand continues to maintain the same level of quality control and passion for design that helped launched them in the first place. That's resulted in a slew of well-made timepieces, each of which tells a unique story while punching well above its price tag. Oh, and did we mention the brand is now carbon neutral? This is modern horology done right and it can be yours for up to 30% off. Welcome to Vincero's Spring Upgrade Sale!
Click here to save 30% off these Rolex alternatives watches
With the recent launch of new products and colourways, Vincero has managed to "shed those winter layers and shake off the wardrobe rust" (to quote them directly). Welcoming everyone to the party, the brand is hosting its biggest sale to date. It runs sitewide and offers discounts of up to 30% off every item. The discounts apply to not just killer watches, but its stylish polarised sunnies and popular accessories as well. Now is definitely the time to pick up some of what these guys are throwing down.
Speaking of which, here are some of Vincero's top-sellers: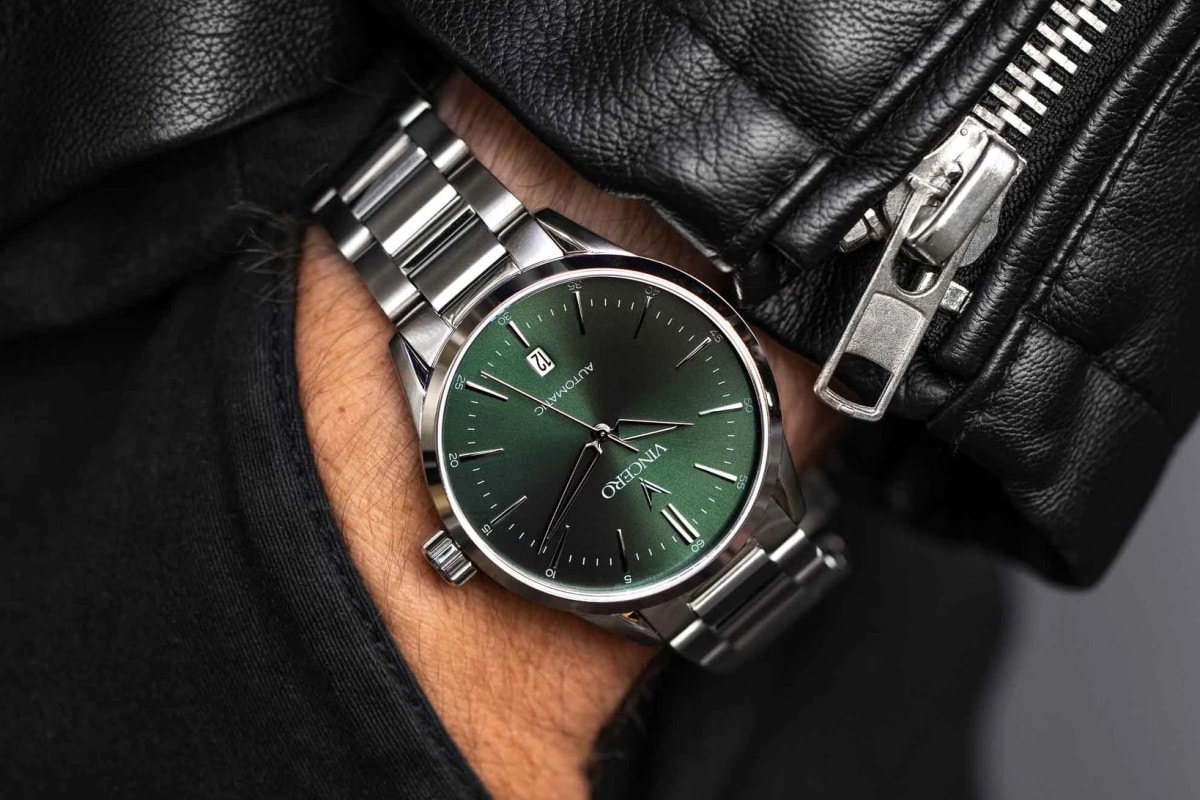 The Icon – Save US$102!
Available in a variety of materials and colourways, The Icon pays tribute to classic automatic watches. The minimalist dial layout features a compact date window and baton markers, thereby exuding a certain timeless quality. Under the skin (and visible through the exhibition case back window) is trusty Seiko Automatic Movement with a 40-hour power reserve. Wear the watch daily and you'll power it using the natural motion of your wrist. Already quite affordable, The Icon is an absolute steal once you throw in the extra discount.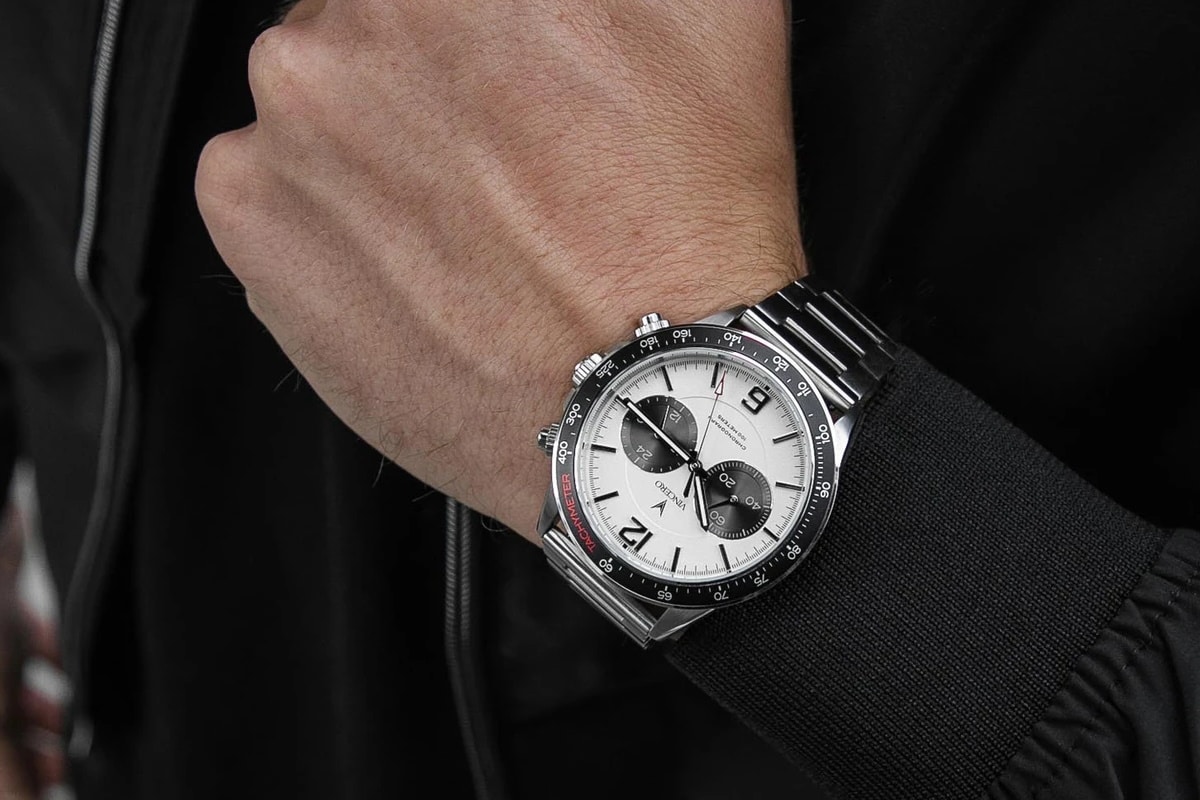 The Apex – Save US$46!
Ripped straight from the world of motorsport, The Apex makes good on its name at every turn. The acclaimed racing chronograph has been newly upgraded with a precise Seiko Mecha-Quartz movement, which combines the accuracy of quartz with the distinct aesthetic of a mechanical chronograph. Water-resistant to 10 bar, the watch features a tachymeter scale, Swiss lume, and highly functional chronograph pushers. This one is built for champions and dressed to impress and it can be yours for a ridiculously good price…and that's before you throw in the discount!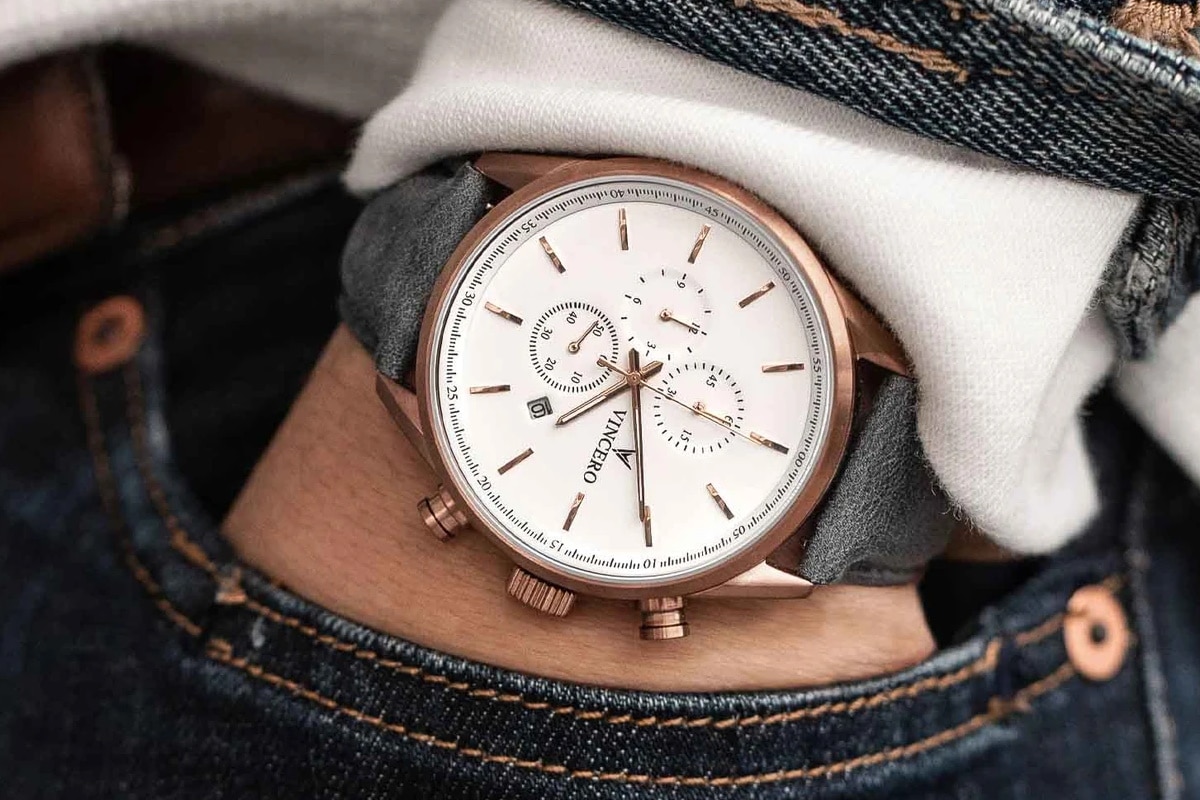 The Chrono S – Save US$38!
With its triad of subdials, minimalist markers, and slightly angled date window, The Chrono S generates massive impressions out of choice details. This is a watch for the modern gentleman and it suits an ample swath of wardrobes, environments, and occasions. It comes powered by Citizen Miyota Quartz movement and pairs a 316L stainless steel case with a top-grain Italian leather strap. Something that looks this good and functions this well shouldn't cost so little but here we are!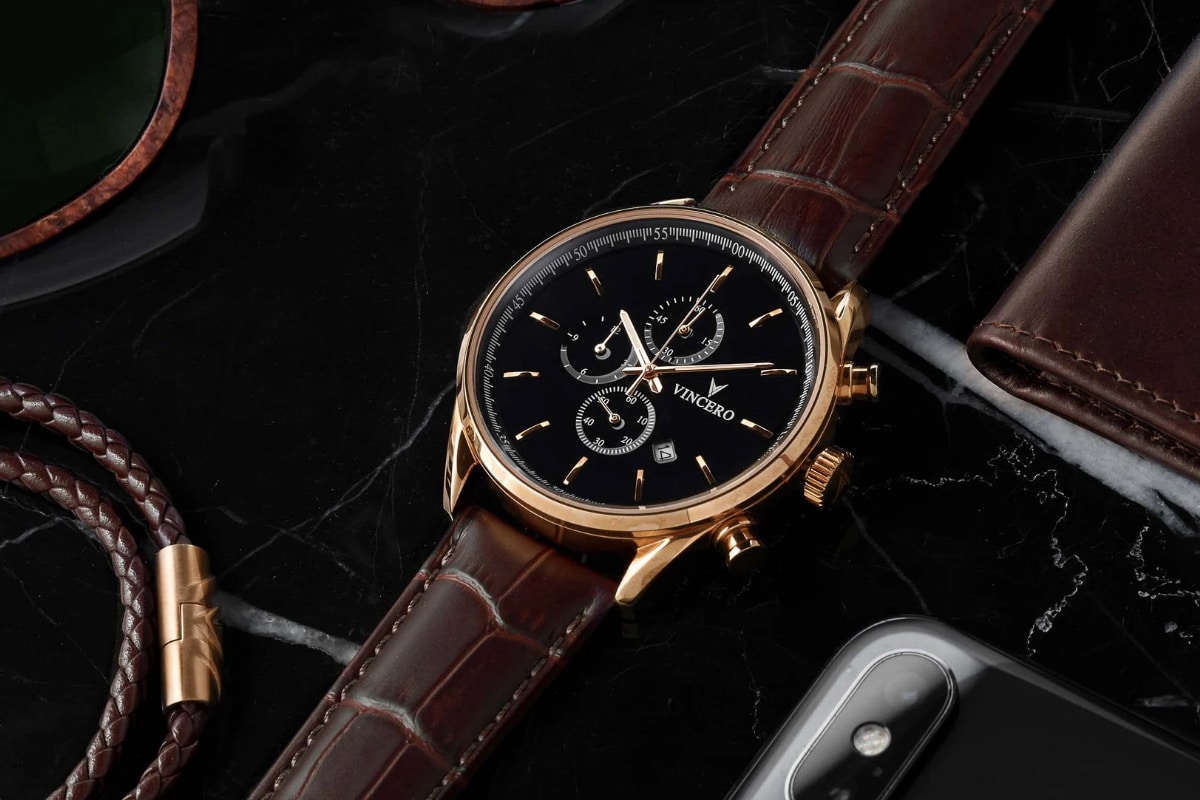 Making already great things even greater, Vincero is offering sitewide discounts of up to 30% off as part of their Spring Upgrade Sale. Whether you're in the market for a brilliant new watch or a pair of high-quality polarised sunnies, now is definitely time to pull the trigger. Prepare to live your legacy while saving a bundle in the process.