Why the Bell & Ross BR05 was This Year's Most Exciting Watch Release
Inimitable wordsmith and lauded American humorist Mark Twain once stated, "There is no such thing as a new idea. It is impossible. We simply take a lot of old ideas and put them into a sort of mental kaleidoscope."
To many concerned with the intricacies of Haute horology, this statement may ring a little too true. And with only so much you can do with a wristwatch without making it literally illegible, we've seen plenty of new offerings from various brands ostensibly trying to deliver their own subtle twists and version of the same, time and time again.
Bell & Ross, a company as famous for its smart square pilot's timepieces as it is for its diamond-encrusted novelty skull watches that'll laugh at you when you wind them up, launched a new range this year that saw a first for the company, stylistically speaking, and proved that you don't need to reinvent anything to offer a beautiful, classic and functional watch.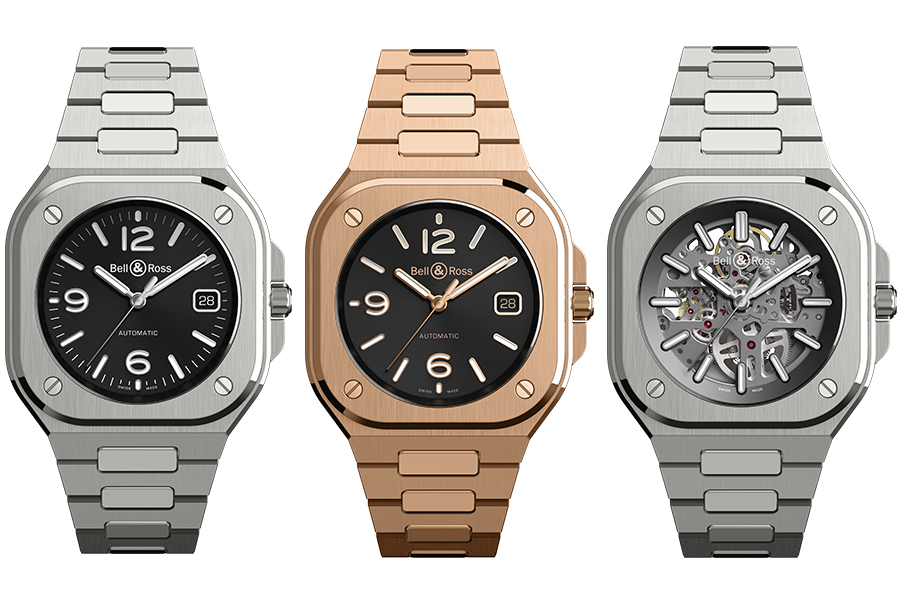 The BR05 draws inspiration from many places. After all, some of the first practical wristwatches were square for myriad reasons. And a softer square on a matching bracelet with linear lines is hardly groundbreaking.
But with its round dial, legibility, smart profile and lack of complications (a second hand and a date are as fancy as this watch gets, and they're all you should need), the BR05 is one of the most well-thought and handsome new pieces we've seen from an established company in a very long time.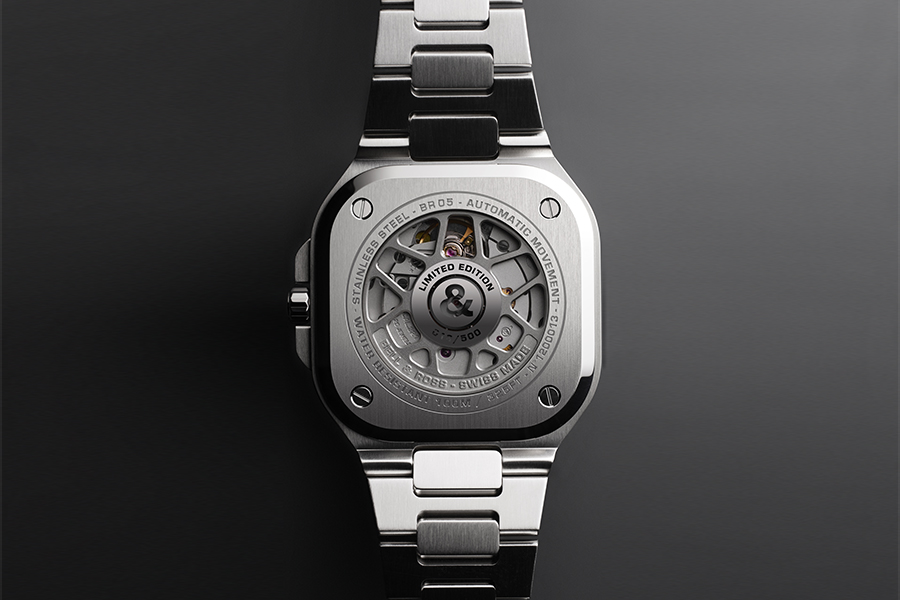 Take the integrated case and bracelet for example. The top and bottom edges of the case blend seamlessly into the links that form the bracelet, a lost art, really, when it comes to watchmaking. But Bell & Ross has taken this feature and dragged it out from the dark ages to forge a new, fresh, and exciting look.
"This integration of case and bracelet is not only in line with the brand's visual identity, it also brings another dimension to the watch: the first link forms part of the case," says Bell & Ross co-founder and creative director Bruno Belamich. "This type of design harks back to the Seventies, and when transposed to Bell & Ross, it creates a result with a graphic style which is both striking and modern."
Furthermore, none of that aesthetic is lost when the link bracelet is passed over for a rubber strap, the lines are still curved, restrained and harmonious.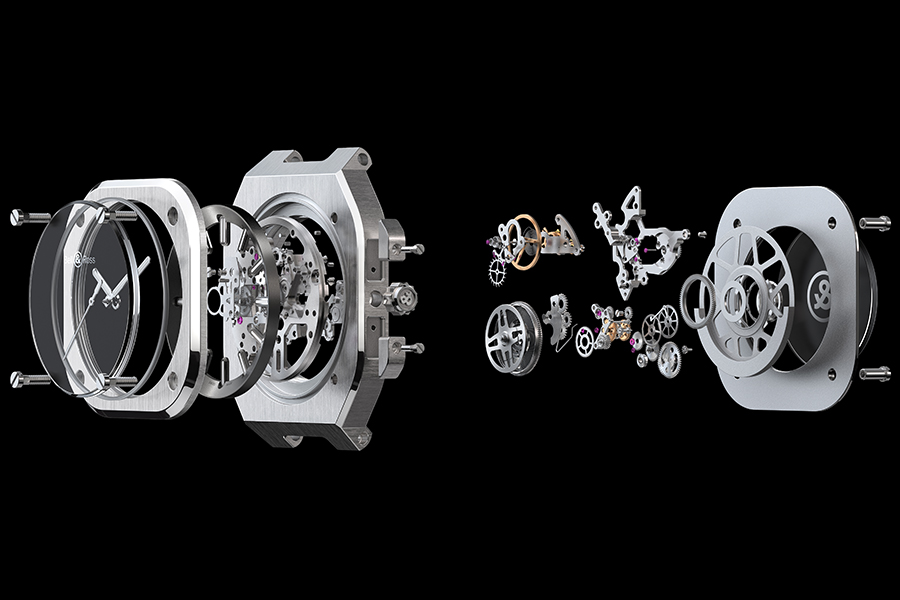 The skeleton version or, if you're really in the mood to drop some coin, the gold versions, of the BR05, are fantastic examples of luxury timepieces that one could rock on the wrist every day, but if we're honest, the steel offerings from Bell & Ross are a … well, a steal. You'd be hard-pressed, in fact, to find a better quality everyday timepiece that'll turn as many heads without looking like a flash git for under AUD$10k.
This range from Bell & Ross might not quite encompass Twain's "mental kaleidoscope", due in part to its classic simplicity and elegant minimalism, but it certainly shows that a grounded, focussed design language and a focus on quality, reliability and subtlety go a lot further than trying to reinvent the wheel. Or smother it in glitter, or make it prohibitively expensive with complications that are seldom used outside a dinner party, showing off.
Bell & Ross surprised us all with the BR05, and we couldn't think of a better watch, both in look, build and price, to come out of 2019.