In a world where fashion trends can change on a weekly basis, the modern tracksuit has been impressively tenable. Since taking off in the 1960s, this sporty apparel remains true to a number of its foundational tenets. It's no wonder then that pioneering brands like Ellesse – that were crucial to the tracksuit's evolution – don't reinvent the wheel as much as they provide technical and aesthetic upgrades on occasion. And so a heritage classic carries on as the perfect transeasonal wardrobe essential from one generation to the next. Here's why.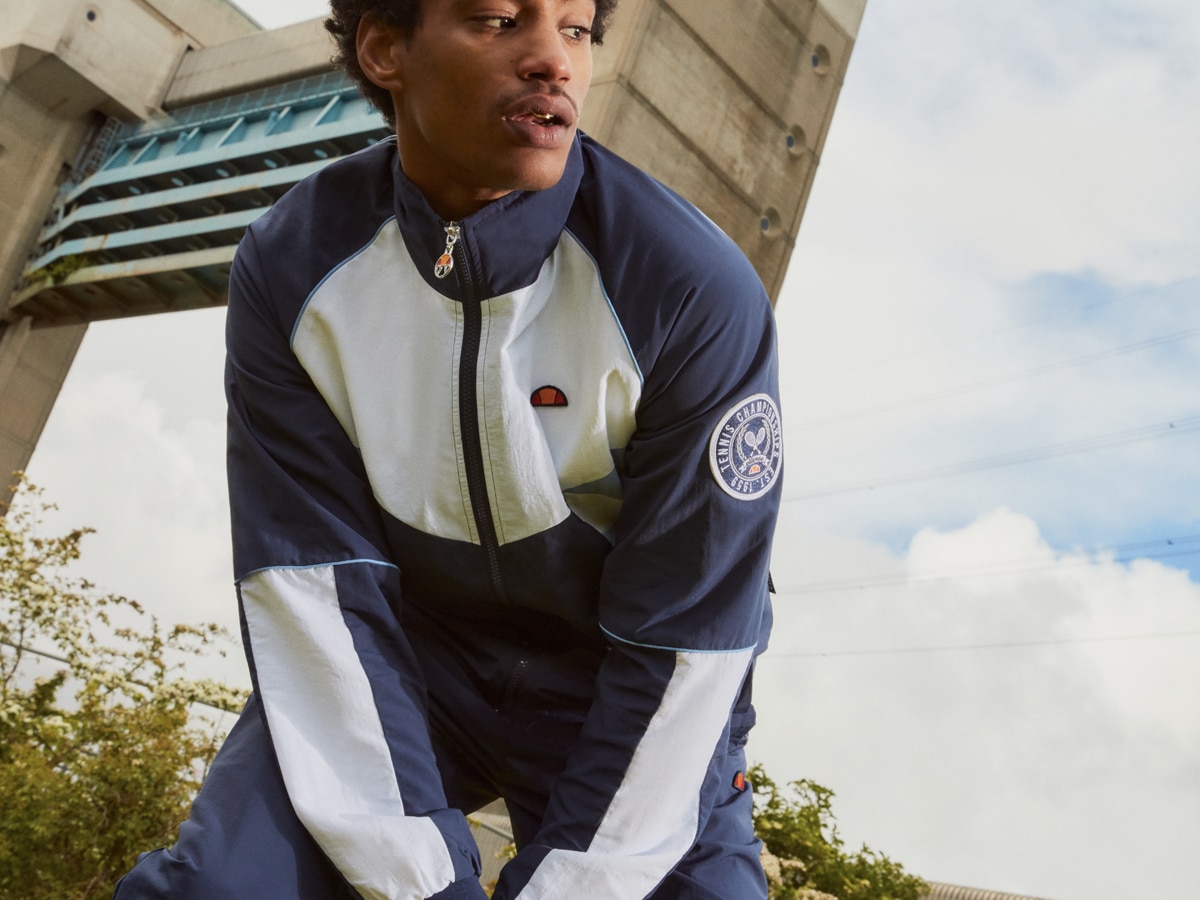 What is a Tracksuit?
Designed for activity – though no less suitable for lounging – a tracksuit (aka "warmups") typically consists of a zippered jacket and matching drawstring pants. When purchased as a set, both components generally match in terms of design and material alike. Most examples feature elastic waistbands and other elasticated details so as to deliver a proper fit with added comfort and stretchiness.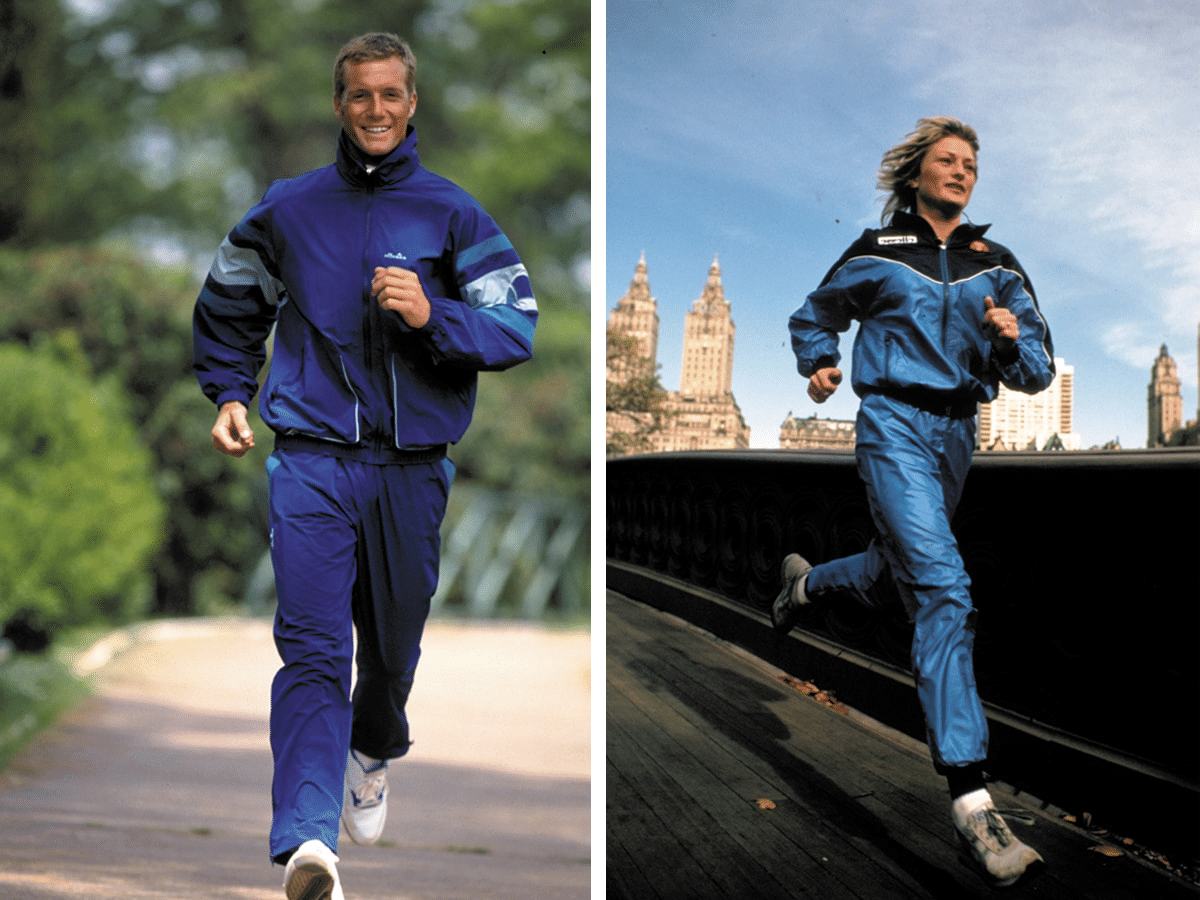 History of the Tracksuit
According to legend, the first tracksuit was invented as early as the 1930s. However, the concept didn't really take off until the late 1960s, primarily in the world of professional sports. Specifically, athletes would wear tracksuits over their competitive clothing or uniforms so as to stay warm and agile during breaks. For this reason, the sportswear was often called a "warm-up suit" or just "warmups."
In the mid-1970s, tracksuits took on a life of their own outside the world of fitness. Whilst still perfect for a host of activities – such as morning walks – the apparel was now fashionable enough to wear outside of the gym. Around this time, it was made of either cotton, polyester, terry cloth, or a blend. That was followed by a short-lived velour tracksuit craze until nylon became the predominant material of choice, though materials such as cotton and polyester would eventually come back into fashion.
Fitness and lifestyle continued to converge and so the tracksuit never really went out of style. As popular now as ever before, it remains an absolute fixture across a swath of environments. These days, you're as likely to find one on the sidelines during a professional sporting event as you are in a casual wardrobe. Still made from materials such as nylon and polyester, this heritage apparel has quite literally stood the test of time.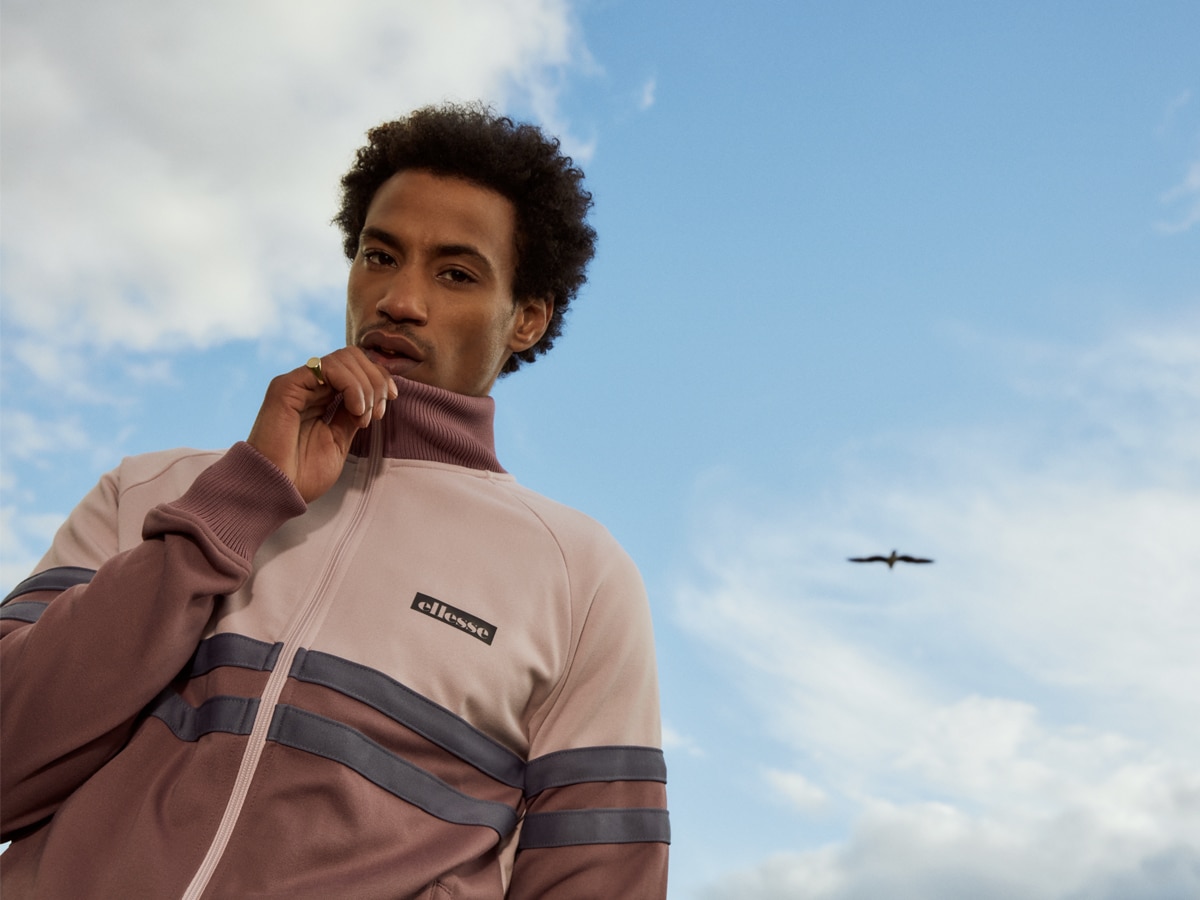 History of Ellesse
Founded in 1959 by an expert tailor with a passion for skiing, Italian apparel brand Ellesse sparked a revolution in the early 1960s with the creation of the Jet Pant. Targeting fellow ski bunnies, the sportswear featured padded knees, jointed back seams, elastic yokes at the waist and gaiters (so as to prevent snow from seeping into the boots), and signature penguin logo detailing. An iconic legacy was thus born.
Never ones to rest on their laurels, Ellesse kept the innovations coming over the course of multiple decades. In the 1970s, they introduced a game-changing quilted ski jacket along with their first tennis line. A decade later, they expanded into over 100 countries, partnered with tennis pros such as Boris Becker and Chris Evert, and entered into FIFA, Formula 1, surfing, and golf. Since then, tracksuits have become the pinnacle of street style, embodying a form of self-expression that's made them just as popular with musicians and creatives of all kinds as they are with athletes and the comfort-conscious.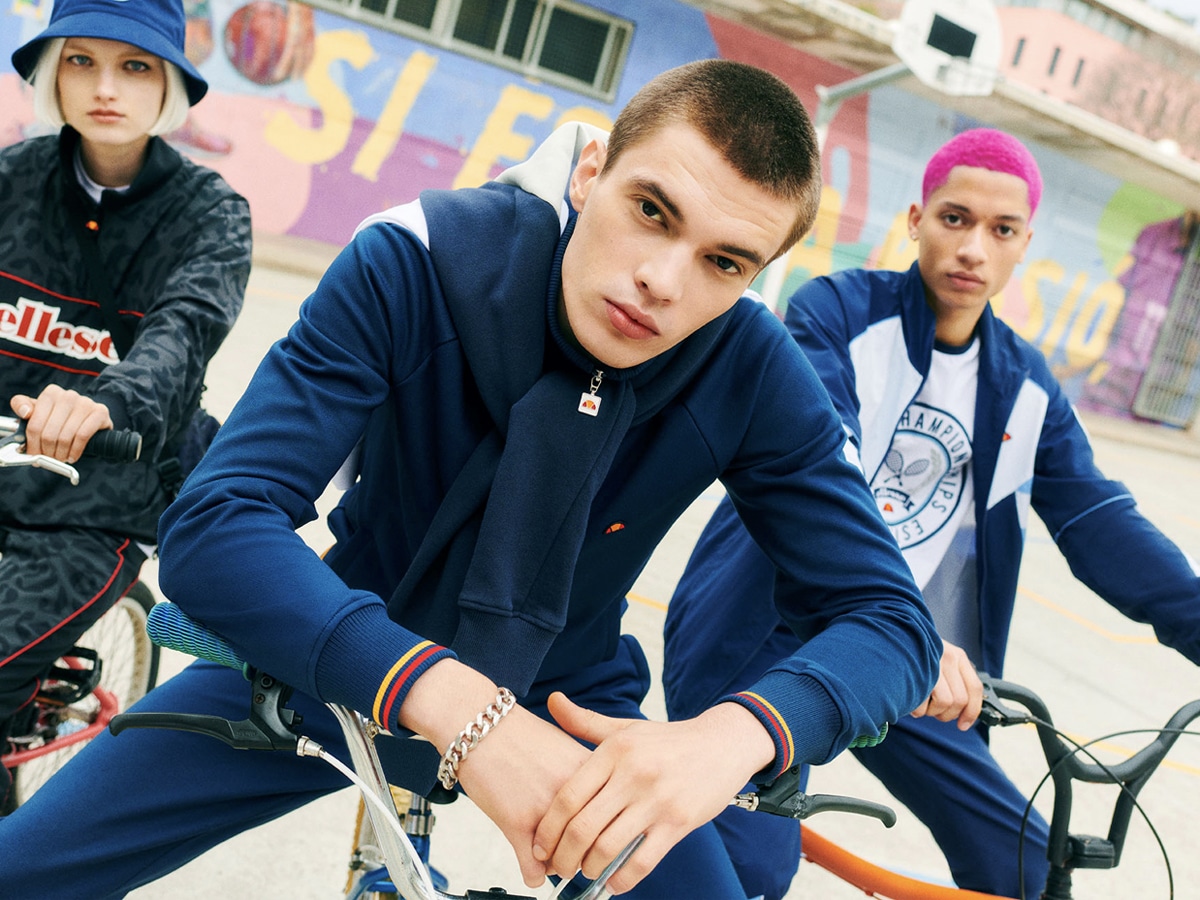 We're now in the 21st century and Ellesse are showing no signs of slowing down. In fact, their reach has never been wider and it goes from the ski slopes to the streets and stops everywhere in between. These folks are absolute masters of the tracksuit as well, and just like the tracksuit, they've never gone out of style. Here in Australia, you can find a wide selection of Ellesse's head-turning track pieces at Myer.
Man of Many's Top Ellesse Picks
If you need further proof of the tracksuit's timeless allure, look no further than Ellesse's latest collection.
Here are some of our personal faves: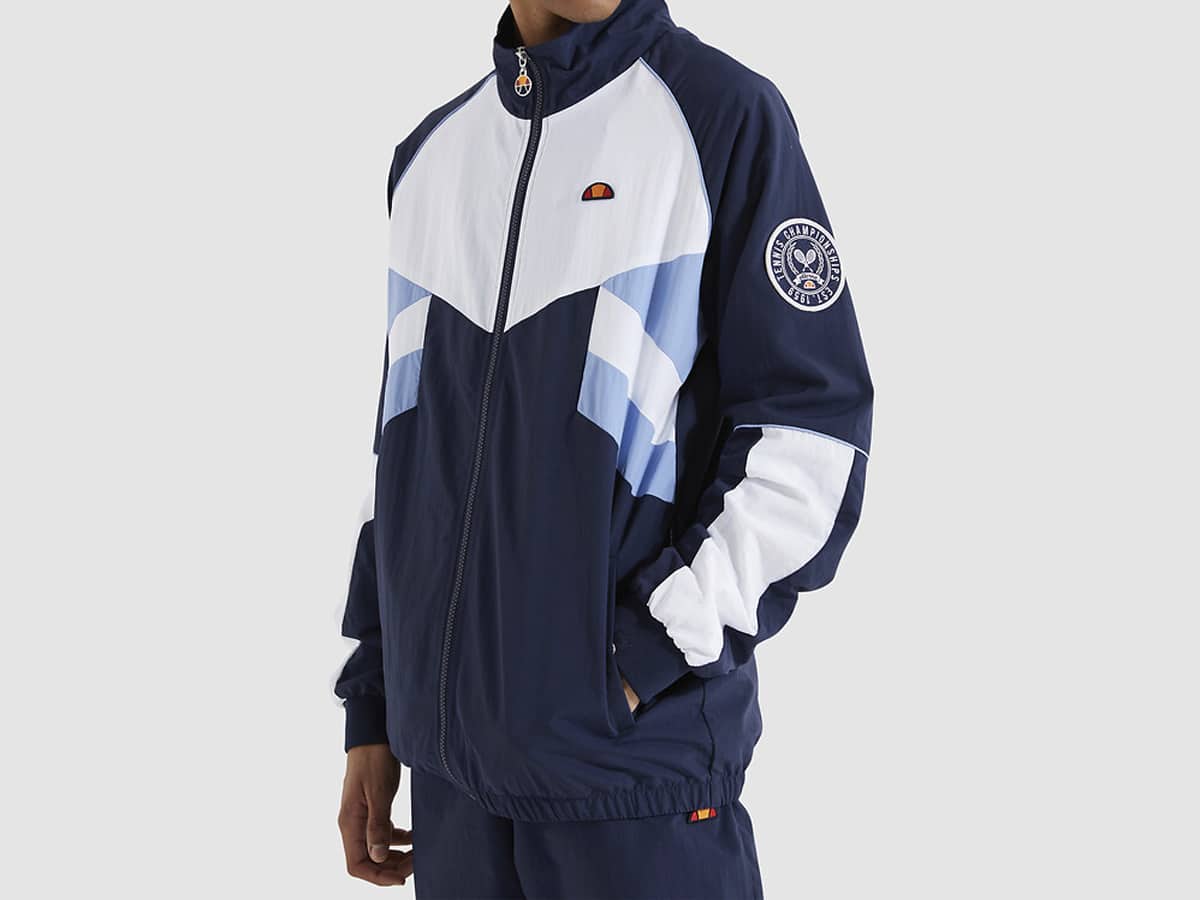 Orey Track Top NAVY
A wardrobe essential for all seasons, the Orey Zip Jacket delivers blatant comfort and classic Ellesse style. This one is perfect for daily wear, with a funnel neck and elasticated hem for an optimised fit. Additional features include welt pockets, stylish cross-body panelling, and logo embroidering on the chest.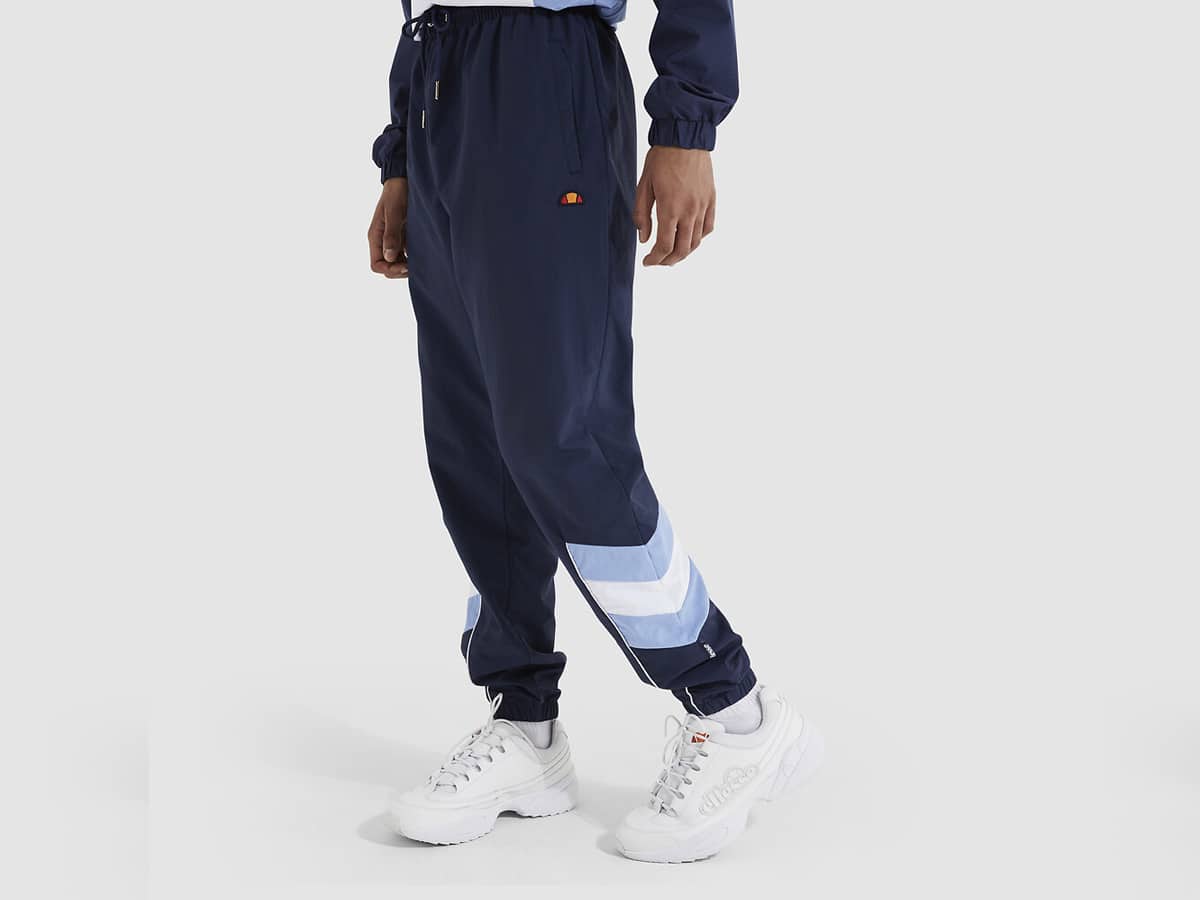 Minuti Track Pant NAVY
Elevate your everyday look—and feel downright comfortable in the process—with the Minuti track pants and their elasticated waistband with added drawcords. Elasticated cuffs drive home the ergonomics whilst signature panelling and an embroidered badge inject a perfect touch of extra style.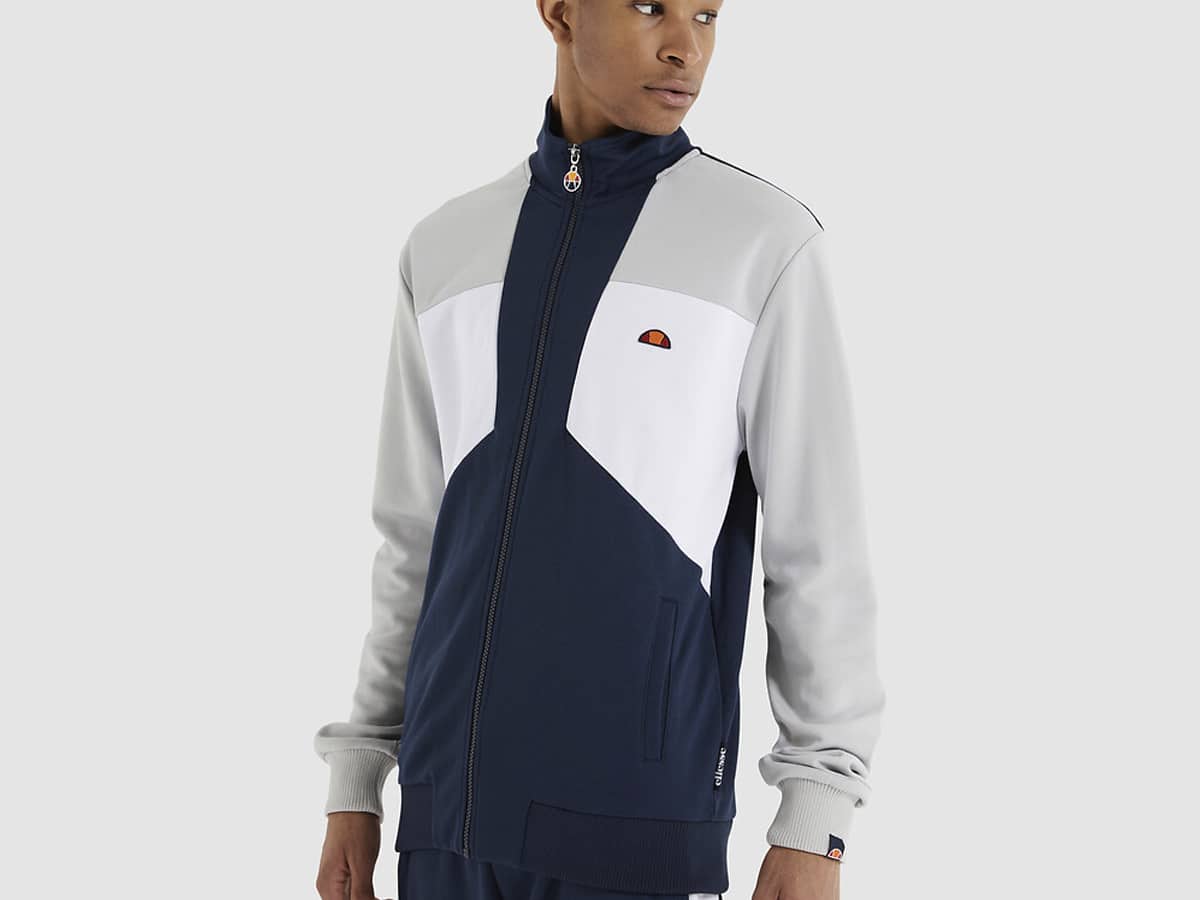 Bana Track Top NAVY
Here we have another instant classic with the optimised fit to match. Crafted from a blend of cotton and polyester, the Bana Track Top cultivates an expert balance between modern sensibilities and heritage design. Look for the iconic logo badge and accept nothing less.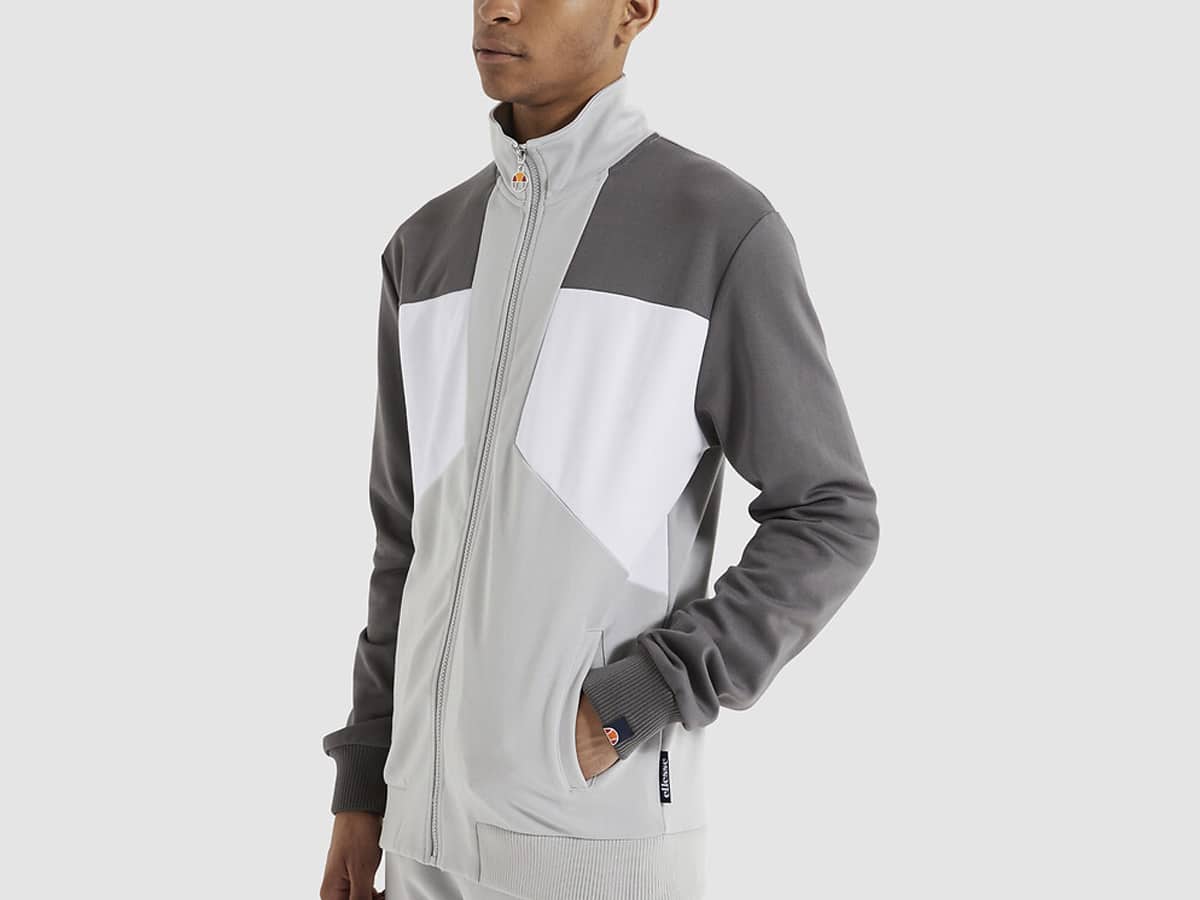 Bana Track Top LIGHT GREY
Blending various hues of grey, this ultra-comfortable track top renders a softer—but no less striking—visual impression. Like its stylish brethren, this one makes for a timeless fashion statement.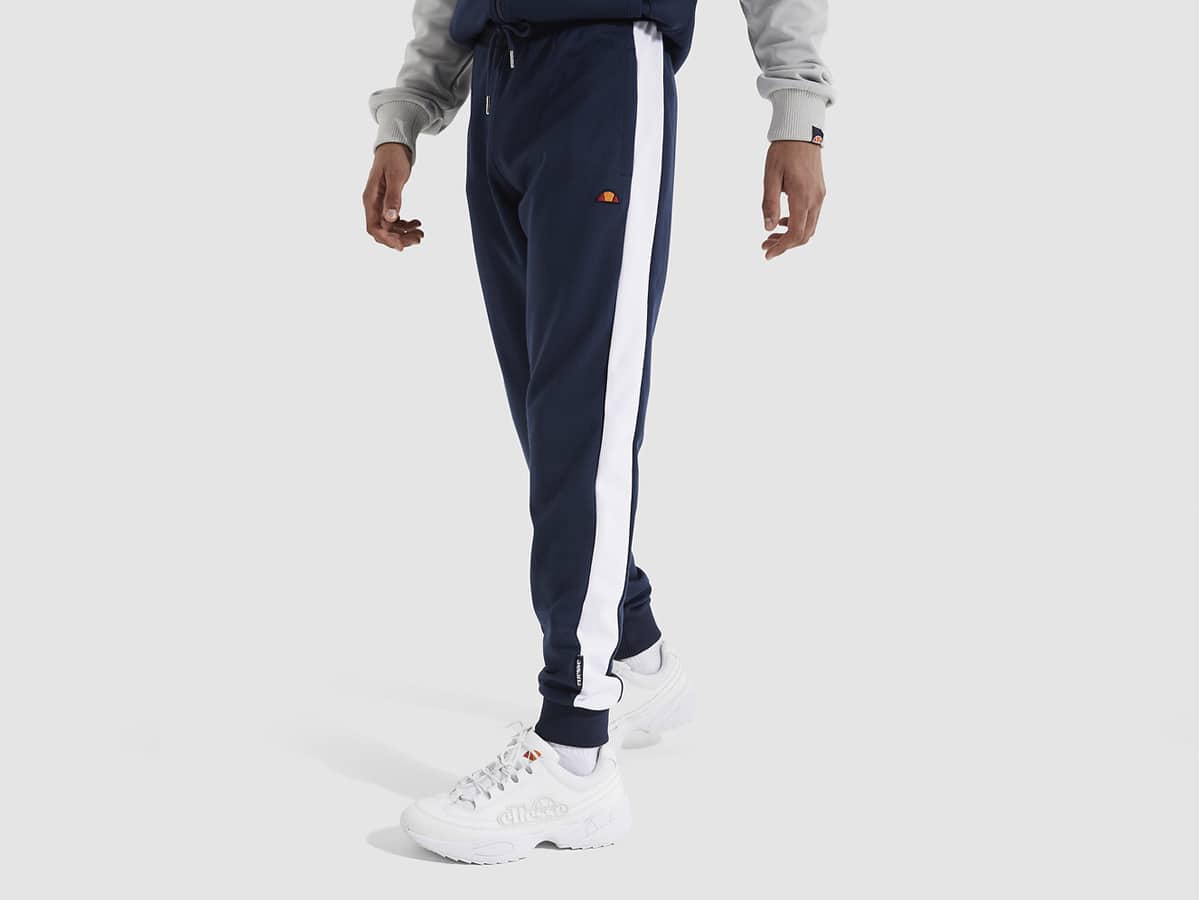 Usato Track Pant NAVY
These stylish standard-fit joggers are ultra-soft to the touch with the ideal amount of stretch for added comfort. Wear them across a host of terrains and expect to turn heads.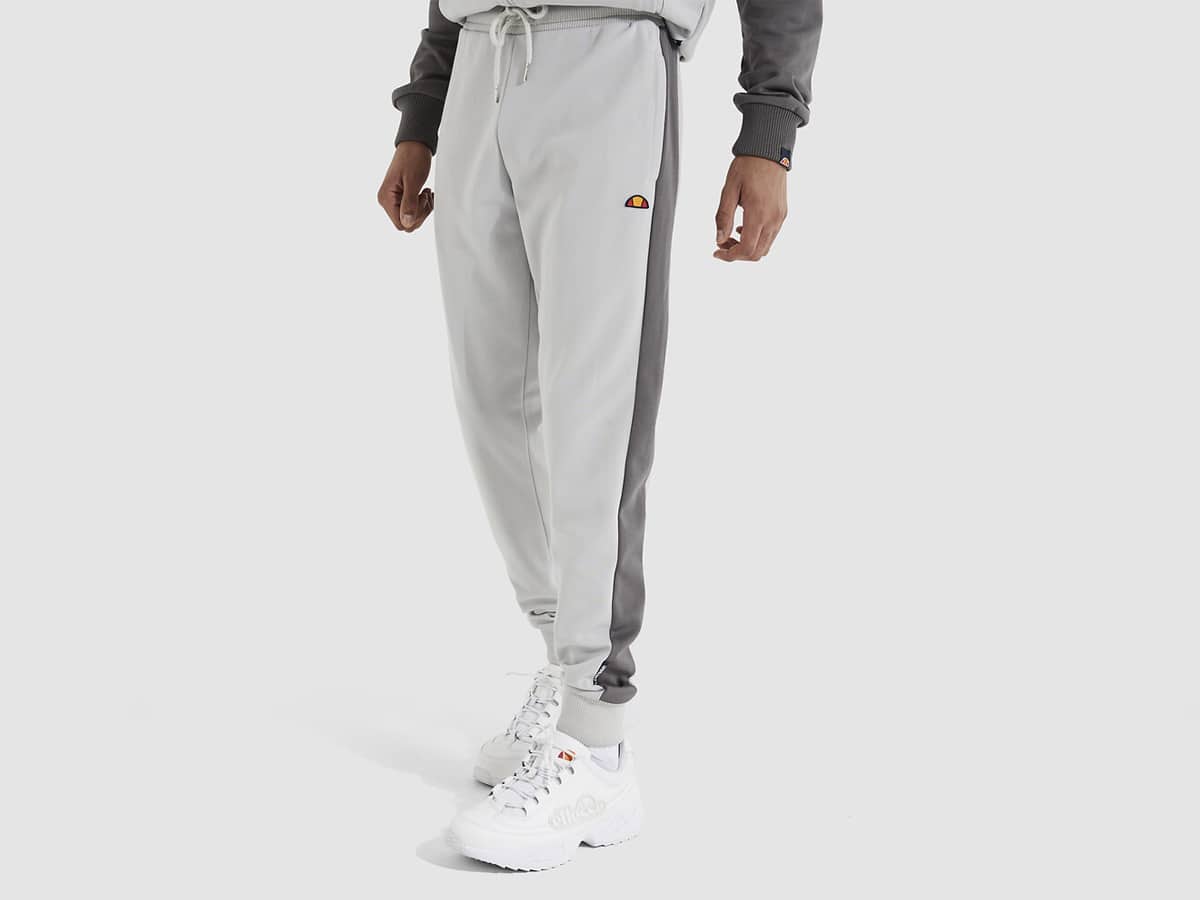 Usato Track Pant LIGHT GREY
Introducing your favourite everyday track pants, which have style and comfort down a science. Behold their plush construction and optimised fit, the kind that only a brand like Ellesse can provide.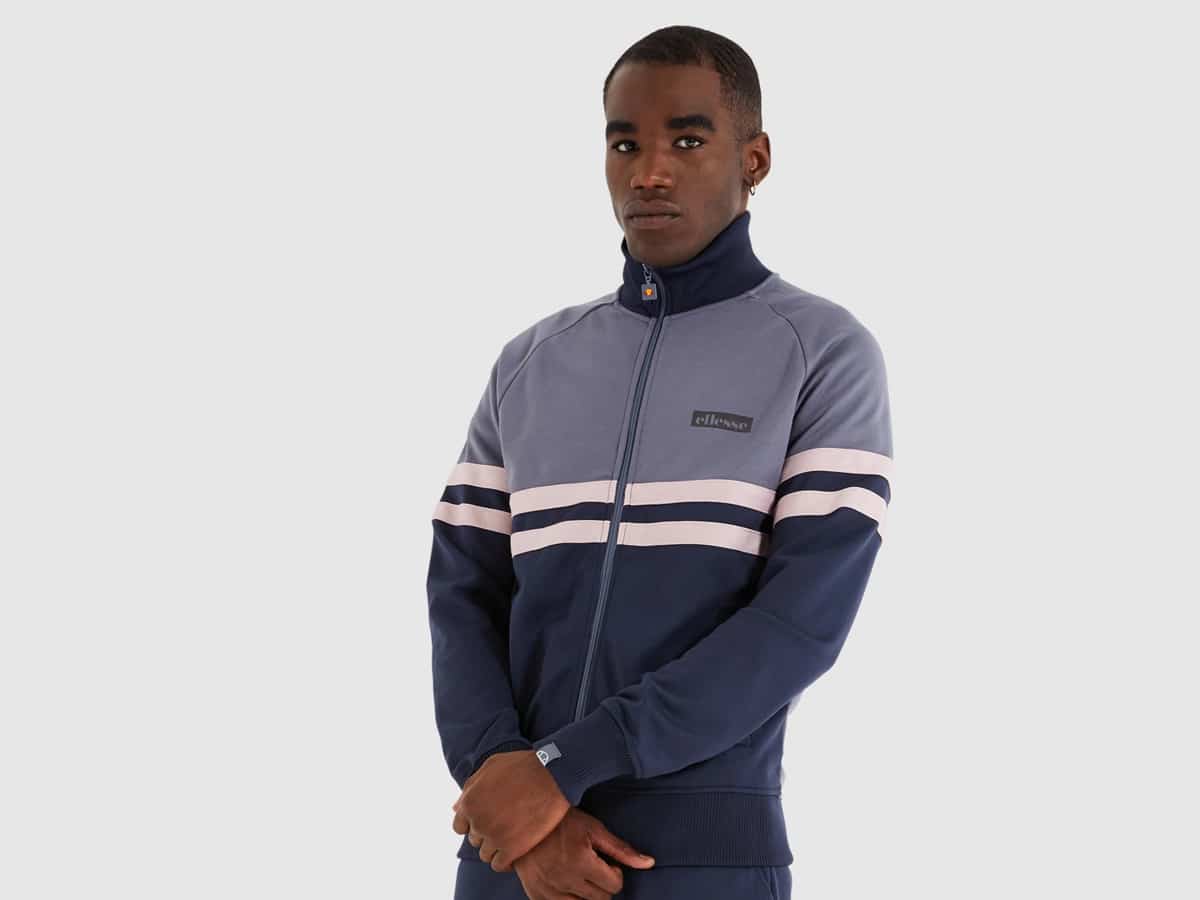 Settimana Track Top
We're picking up glorious retro vibes from this signature track jacket of cotton and polyester. It features a ribbed funnel neck and zip fastening with ribbing around both the hem and cuffs for an optimised fit. Side-entry pockets, stylish striping, and a raised metallic logo print seal the deal.