11 Best Japanese Whisky Brands
Currently available at the hottest bar near you, the best Japanese whisky brands offer delicious bang for your big bucks. And while comparisons to Scotch are basically inevitable, don't take that to mean Japan's finest expressions aren't utterly unique in their own right. That extends well past the distinctive bottles to the spirits therein, which commonly deliver luscious notes of fruit, cereal, vanilla, and malted barley. It's then no wonder that brands like Nikka, Hibiki, and Yamazaki are more popular than ever before.
Meanwhile, you might be wondering: why is the best Japanese whisky so expensive? Well, quality ingredients and proper maturation don't come cheap, nor does the process of importing Japanese whisky to Australia. Furthermore, some of Japan's foremost distilleries are struggling to keep up with global demand, to the point that there's an actual whisky shortage. Hence, when you type "Japanese whisky" into the search bar over at Dan Murphy's, you'll be lucky to find a decent expression for under AU$100.
We still say it's worth it, presuming you know what to look for. Enter our trusty guide, which explores the not-so-wide world of Japanese whisky, and provides a rundown of the best drams from the best brands. But first, a brief history lesson.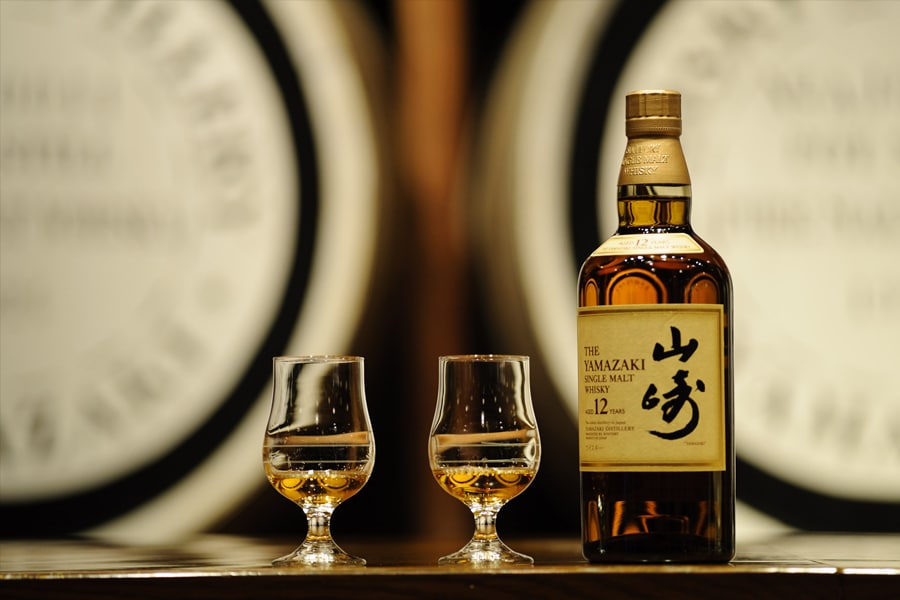 History of Japanese Whisky
Japan began crafting its own whisky as early as 1870, but commercial production didn't kick off until the early 1920s. That was when a liquor importer named Shinjiro Torii opened the country's first distillery in Yamazaki, a suburb of Kyoto known for its excellent water supply. Serving as Torii's top executive was a former student named Masataka Taketsuru, who'd spent three years in Scotland learning how to distil whisky.
In 1934, Taketsuru went off to open his own enterprise, Yoichi Distillery, in Hokkaido. While the distillery's name would remain intact, Taketsuru's company would eventually become Nikka. Torii's company, meanwhile, would later become Suntory. As any Japanese whisky lover can attest, both companies continue to loom large.
As the decades progressed, Japanese whisky underwent numerous ebbs and flows. In the 1970s and early 1980s, an explosion in worldwide demand vicariously spawned a modest number of new distilleries and labels. That was followed by a drop in global popularity and then a recent resurgence. Today, there are approximately nine active distilleries in Japan.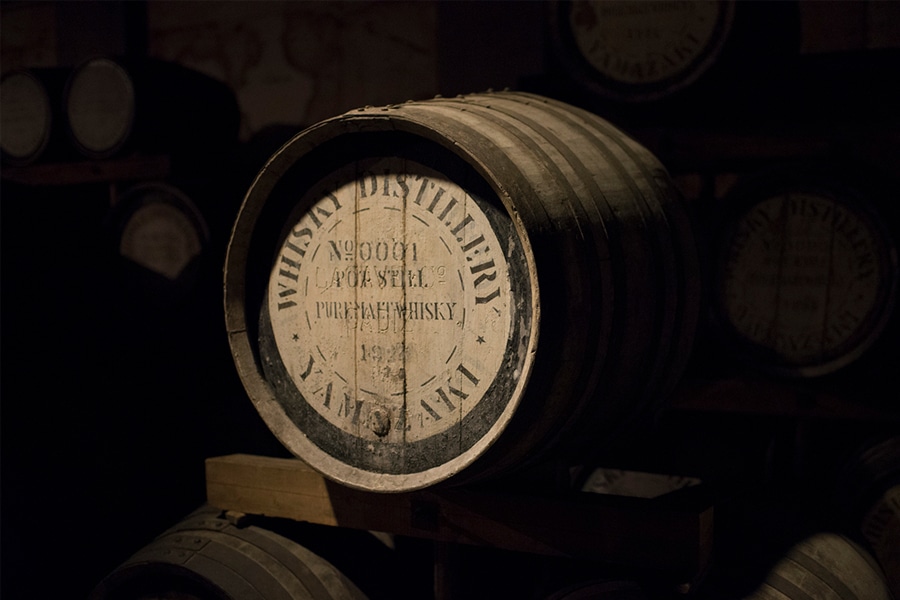 Why is Japanese Whisky so Good?
When it comes to any exotic trend, there's a tendency to over-hype quality based on things like scarcity or exclusivity. Japanese whisky is certainly no exception. What we're trying to say is that the spirit is not intrinsically superior to any other form of whisky, no matter what the nearest "expert" might tell you. As with anything else, there's great Japanese whisky and not-so-great Japanese whisky. That still begs the question: why does Japanese whisky taste the way it does?
The answer, of course, boils down to production methods, which continue to take various cues from Scotland. For example, Japanese whisky is most often made from imported malted barley, some of which is peated. As with Scotch whisky, Japanese whisky is also traditionally distilled twice using pot stills, and aged in either ex-bourbon or ex-sherry casks (while some are aged in Japanese oak).
That said, Japanese whisky and Scotch whisky definitely strike their own unique accords. One variable is Japan's climate, which experiences greater swings in temperature and thereby matures the whisky at a faster rate. Japanese distilleries also employ various innovations during production, such as using different types of yeast during fermentation or experimenting with the shapes of pot stills. This, in turn, leads to a broader range of distinctive flavours and profiles.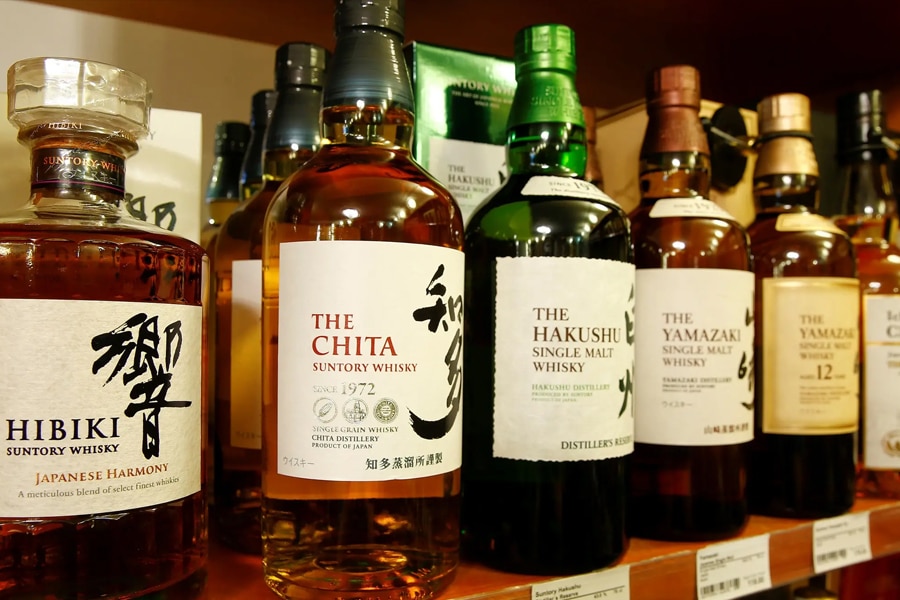 Japanese Whisky Shortage
Last year, Suntory discontinued two of its most cherished expressions: Hakushu 12 Year and Hibiki 17 Year. It was among the first warning signs that Japan was in the midst of a whisky shortage. Being that most of the best Japanese whiskies take years to mature, it's safe to say the shortage will continue for an indefinite period of time. Apparently, you can have too much of a good thing.
It all makes for a textbook case in basic economics. From the mid-1980s to about 2011, Japanese whisky fell into obscurity on the world stage, prompting brands to reduce their supply and at least one distillery to shutter. That was followed by a meteoric rise in global demand. As a result of these two coinciding factors, Japanese distillers now have a limited supply of their best expressions. This is also why the best Japanese whisky is so expensive and will likely remain so.
11 Best Japanese Whisky Brands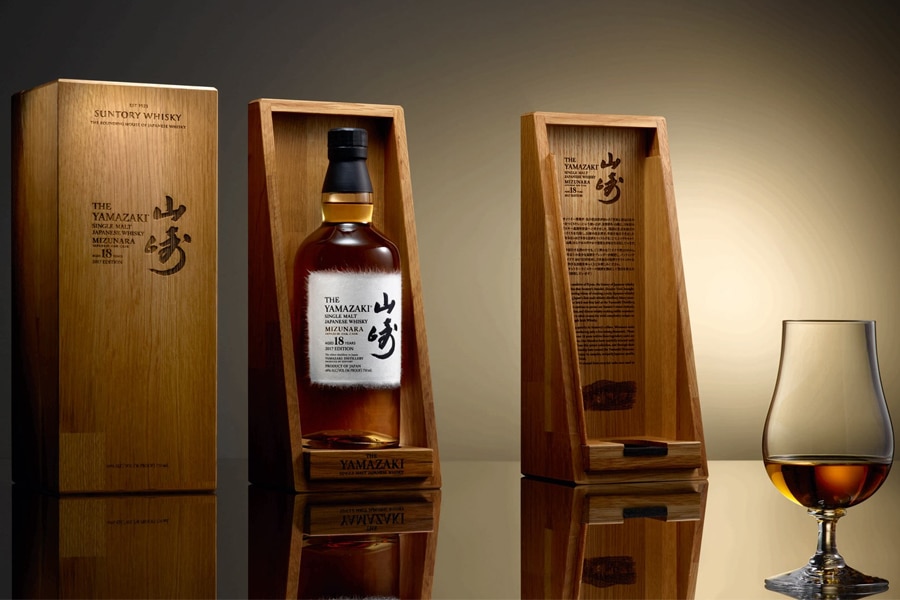 1. Yamazaki
The distillery that started it all is still up and running, and making some of the best Japanese whisky that will ever cross your lips. What's more, Yamazaki continues to experiment with the shapes and sizes of its stills, as well as the types of barrels it uses for maturation. Expect rich texture, palpable complexity, and unmistakable character from every sip of the brand's top vintages.
If you have the cash to spare (as in thousands and thousands of dollars), track down the Yamazaki 25-Year-Old Single Malt, which is aged exclusively in sherry casks and limited to just 12,000 bottles per year. Along similar lines, the Yamazaki 18-Year-Old Single Malt is the stuff of legend, though it too can get outrageously expensive. To hedge your bets, start off with a dram of the award-winning 12-Year—it will still cost you, but not nearly as much.
Founder: Shinjiro Torii
Launched: 1923
Location: Yamazaki, Shimamoto, Osaka Prefecture, Japan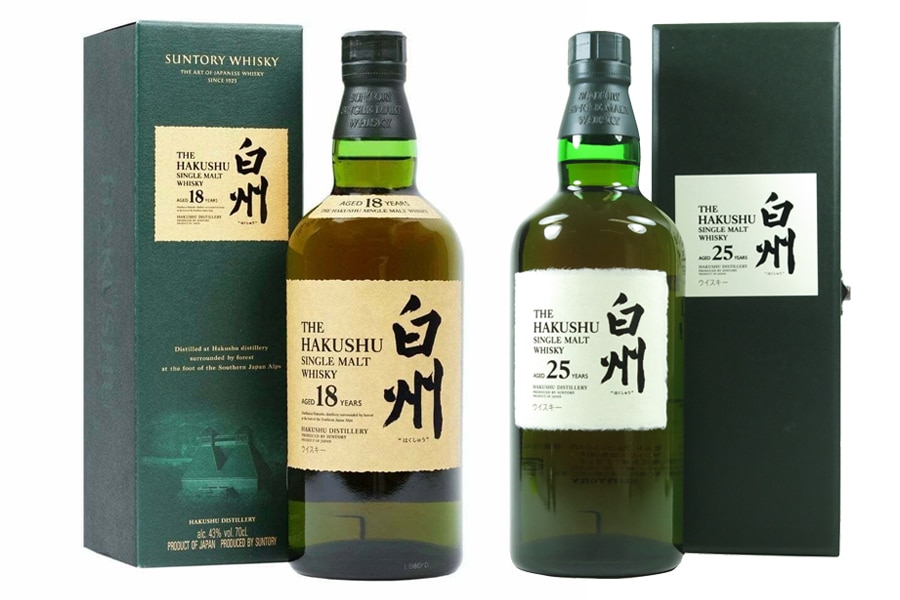 2. Hakushu
Like Yamazaki, Hakushu is owned by Suntory and best-known for its respective 12, 18, and 25-year single malts. The original distillery was located in the forests of Mount Kaikoma, while production currently goes down at a second distillery nearby. If you fancy yourself some smoky whisky, consider this your Japanese brand of choice. Each benchmark expression is distilled from 100 per cent malted barley, which has been dried over a peat fire. You don't need us to tell you that the 25-year will taste the best and cost the most. For an extra dose of delicious smoke, track down the Hakushu Heavily Peated.
Launched: 1973
Location: 2913-1 Torihara, Hakushu-cho, Hokuto-shi, Yamanashi Prefecture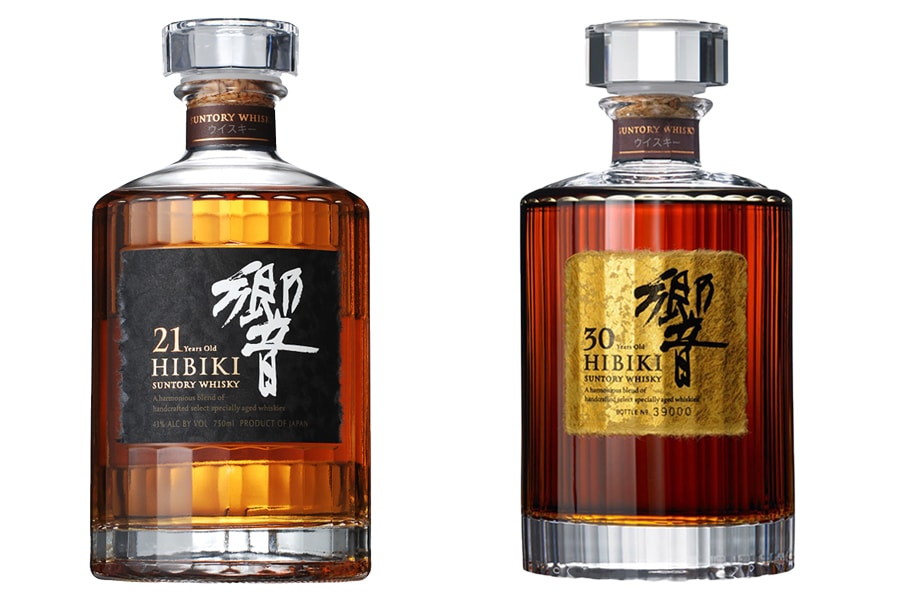 3. Hibiki
Those who diligently swear by single malts are missing out on Hibiki, the blended whisky arm of Suntory and one of the most acclaimed Japanese brands. Statements like the Hibiki 21-Year and 30-Year are widely considered some of the most delicious whiskies on the planet, period. For something that you can actually afford, Hibiki Harmony will certainly suffice. Beyond the floral nose lies a smooth body of sherried sweetness and light smoke.
Launched: 1989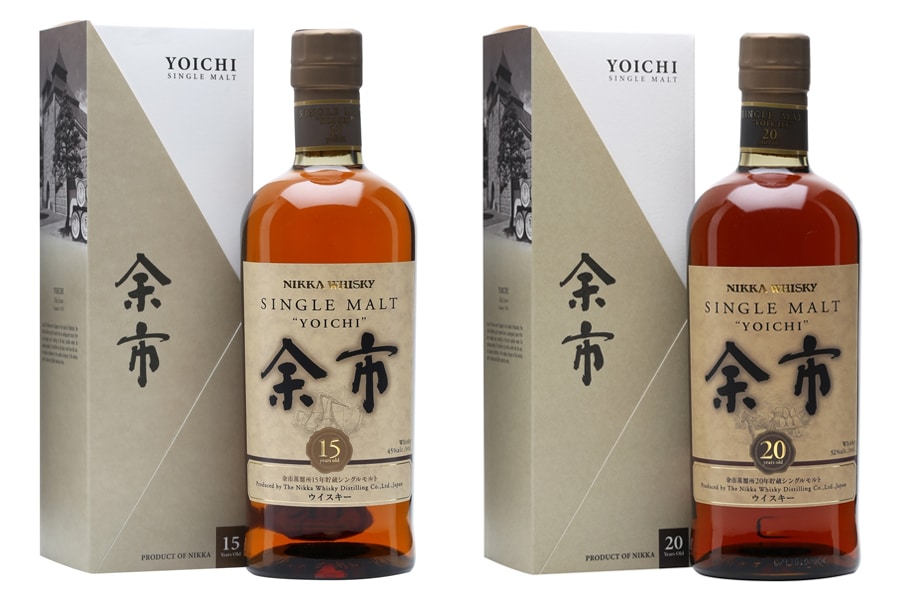 4. Yoichi
Remember Masataka Taketsuru, who branched out to form his own distillery in 1934? Well, that distillery went by the name of Yoichi and it's still churning out premium Japanese whisky. With a considerable headstart on most of the competition, this Nikka-owned brand has been able to craft a wide range of delectable classics, experimenting with all sorts of ingredients and techniques in the process. That said, straightforward statements like the 15-Year Peated Single Malt or the 20-Year Single Malt remain your best bet. The privilege of tasting either one will definitely cost you, but you already knew that.
Founder: Masataka Taketsuru
Launched: 1940
Location: Hokkaido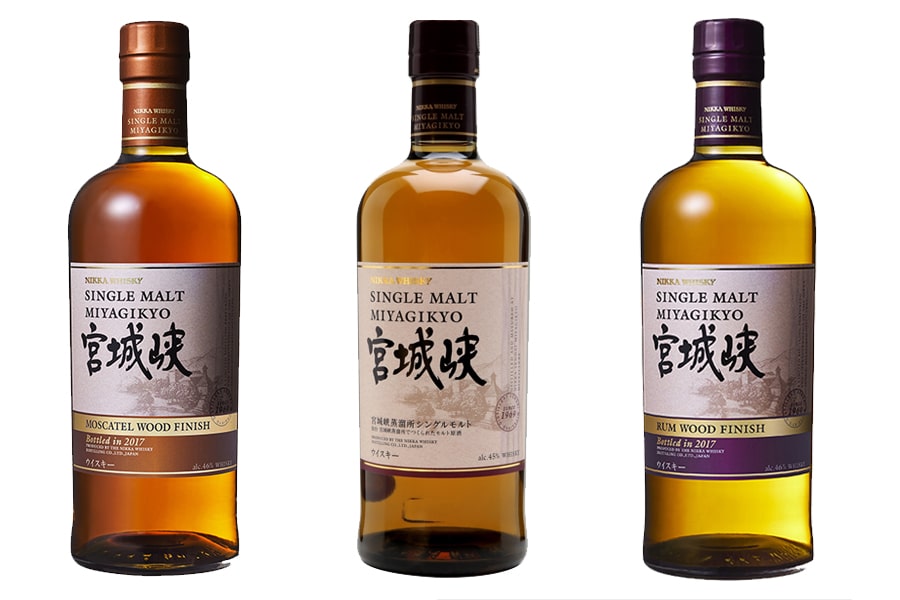 5. Miyagikyo
Formerly known as Sendai, Nikka's Miyagikyo Distillery distinguishes itself by way of several unique expressions. Should you veer off the beaten path, you'll discover statements like the 2017 Rum Wood Finish Single Malt or the Sherry & Sweet, the latter of which is bottled at cask strength. If you'd rather stick with something more traditional, the 15-Year-Old Single Malt Whisky won't disappoint.
Launched: 1969
Location: Sendai city, Miyagi Prefecture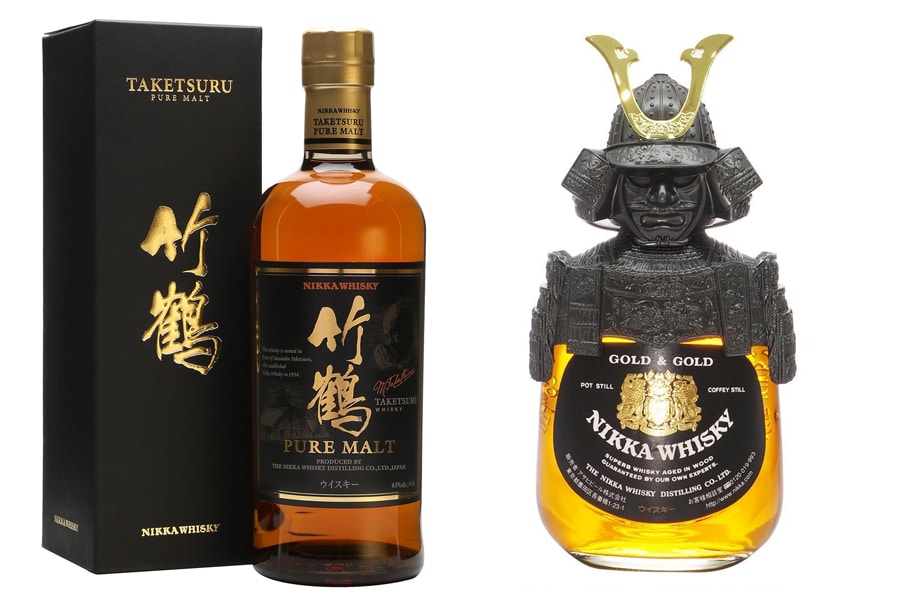 6. Nikka
While we're on the subject of Nikka, we should mention the range of blends released under the company's own name. Nikka Whisky from the Barrel ranks among the most acclaimed. It culls from over 100 different batches of malt and grain whisky, all of which are produced at the Yoichi and Miyagikyo distilleries. Packed within its full body are notes of sherry, umami, cinnamon, orange zest, and a touch of smoke. Yum.
Founder: Masataka Taketsuru
Launched: 1934
Location: Tokyo, Japan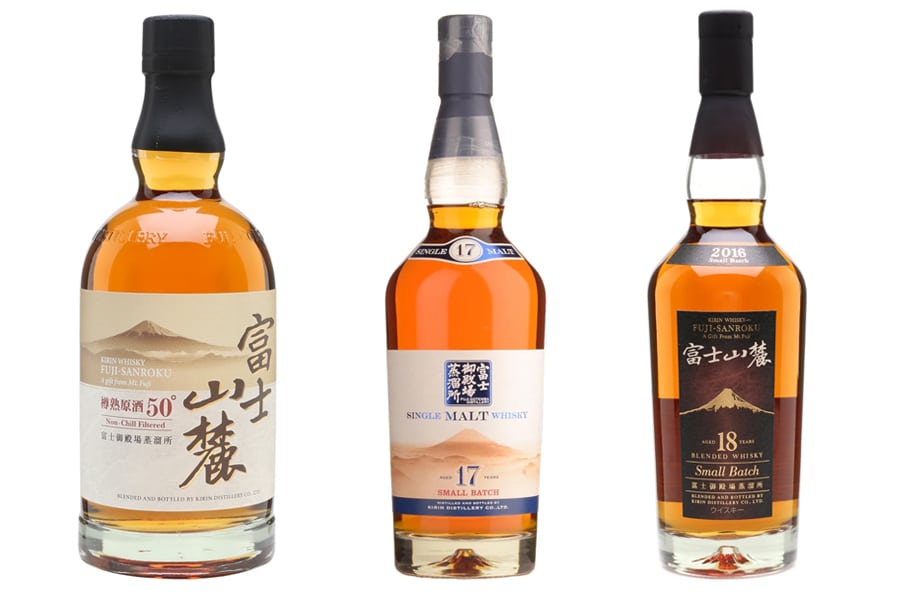 7. Kirin
All the Japanese beer lovers out there will recognise the name Kirin, but did you know the huge beverage company also runs a distillery at the southeastern end of Mt. Fuji? It goes by the name of either Kirin Distillery or Fuji Gotemba Distillery (depending on who you ask) and produces small batch blends as well as a 17-year single malt. The brand's most popular blend, Kirin Fuji Sanroku 50 Proof, was recently discontinued due to the whisky shortage, so get it while you still can.
Launched: 1885 (Japan Brewery Company)
8. Chichibu
As the first new Japanese distillery since 1973, Chichibu came in at the perfect time, launching in 2008 and anticipating the global resurgence by just a few years. To say this whisky brand hit the ground running would be an understatement, especially when it comes to small batch single malts. Among the label's veritable sippers are acclaimed annual releases such as Ichiro's Malt Chichibu 'The Peated' 2015 Cask Strength and Ichiro's Malt Chichibu 'On the Way' Single Malt.
Founder: Ichiro Akuto
Launched: 2007
Location: Saitama Prefecture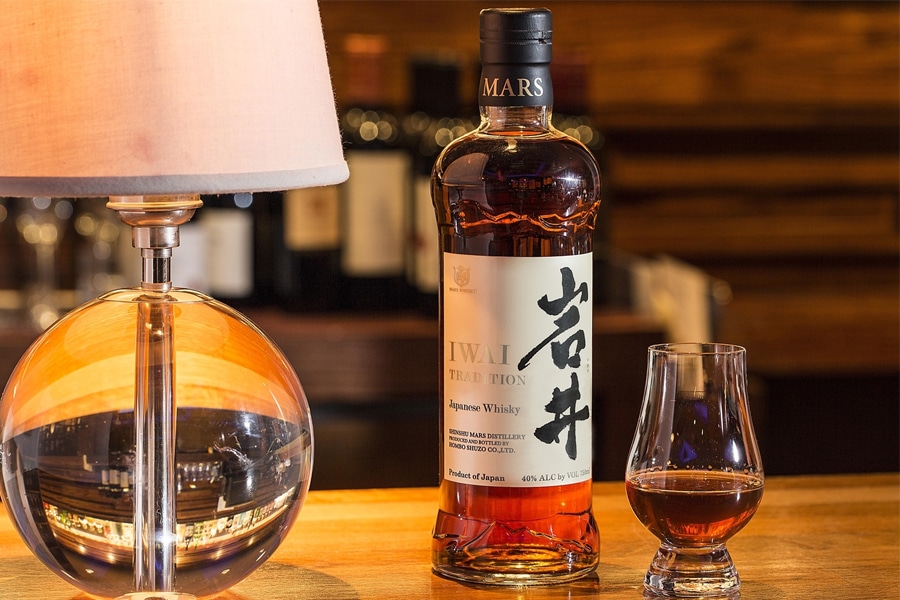 9. Shinshu
Located 2600 feet above sea level in the Japanese Alps is the country's highest distillery, also known as Shinshu. Along with the high altitude comes moderate humidity and an ample supply of pristine water, which respectively influence the brand's single malts and popular blends. For a good sense of what this label can do, order a dram of Iwai Tradition. Comprised of both single malts and single grain whiskies, it delivers notes of brine, almond, peppercorn, malt, and peat smoke.
Founder: Masataka Taketsuru
Launched: 1985
Location: Nagano Prefecture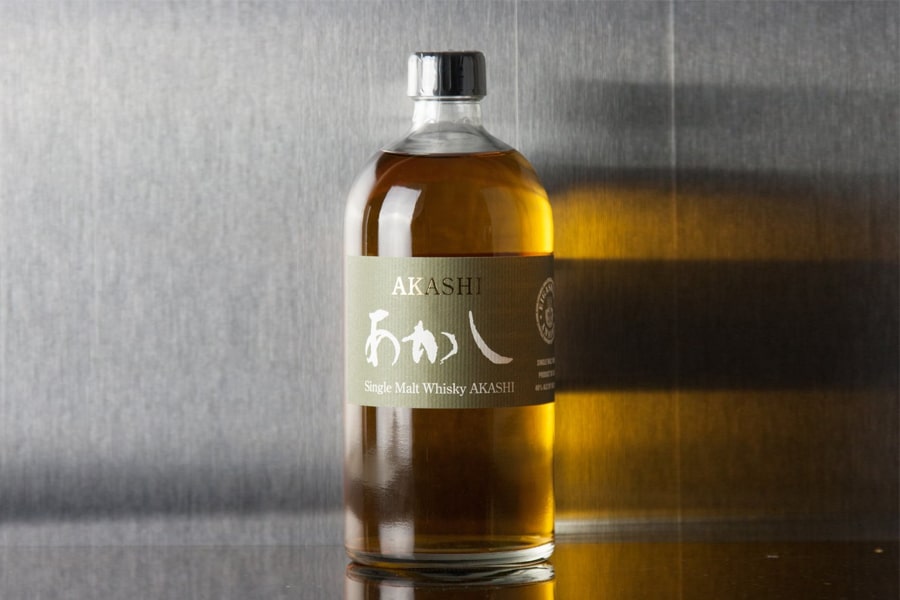 10. Akashi
Japan's White Oak distillery launched in 1984 and didn't release its first single malt until 2007, under the Akashi label. Jump ahead about a decade and you'll see this brand name on single malts and blends alike. You can choose from among a handful of Akashi whiskies over on Dan Murphy's, but what you won't find are the label's best expressions, such as the Akashi White Oak 5 Sherry Cask Single Malt. Going layers deep, it balances sweet notes of brown sugar and cherry with brine and spice.
Launched: 1984
Location: Seto Inland Sea Akashi, Hyogo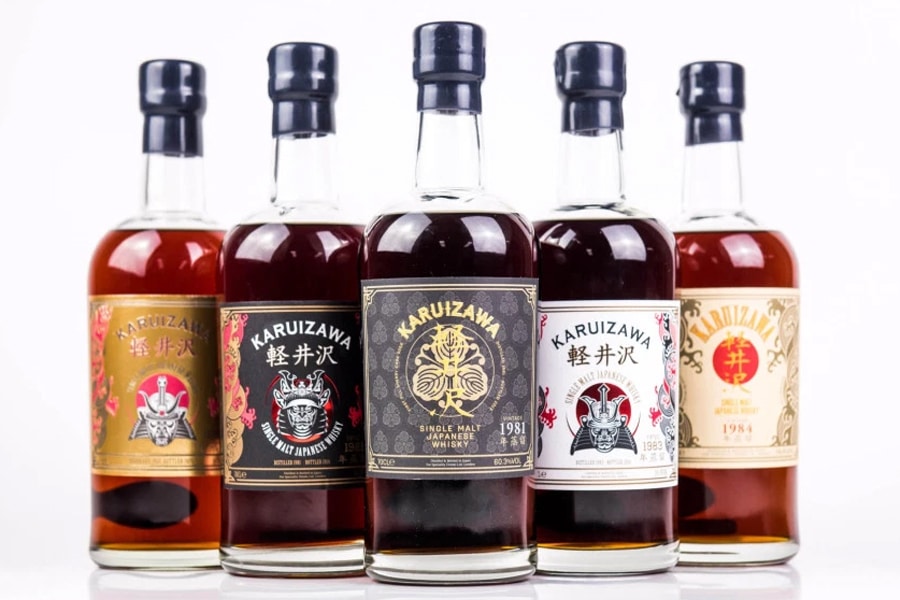 11. Karuizawa
One look at the ornate bottle designs is all it takes to fall in love with Karuizawa Distillery, which launched in 1955 and officially shuttered in 2011. When a recent collection of rare bottles fetched record-breaking prices at auction, the elusive brand jumped to the top of numerous bucket lists. Whether or not these rare vintages are worth the high price of admission is something fewer and fewer drinkers will know as the years come to pass.
Launched: 1955
Location: Maseguchi 1795-2, Miyota-machi, Kita-Sakugun, Nagano Prefecture
You may also like:
Guide to Australia's Best Distilleries
18 Best Peaty Scotch Whisky Brands for Smoky Dram Fans
15 Best Rye Whiskeys To Add to Your Liquor Cabinet