2016 Christmas Gift Guide – The Gamer
Over the last decade or two, video games have gone mainstream in a big way. No longer the purview of the socially-awkward, gaming is now a multi-billion industry and still growing. With the console wars raging as fiercely as ever and the long-awaited virtual reality now an actual reality, we're truly living in the age of the Gamer. The meek may inherit the earth, but it's the geeks who will be running the show.
Be it brother, best mate or the weird guy you drew in the office Secret Santa, it's never been easier to buy for the gamer in your life. Or if you're a gamer yourself and looking for the latest games and gear, we've got you covered. Christmas may be a time for family, but it's also the time when the biggest gaming franchises in the business release their latest instalments. Our Christmas Gift Guide for The Gamer will give you the lowdown on the best buys to keep you button-bashing happily ever after.
EXPLORE ALL CHRISTMAS GIFT GUIDES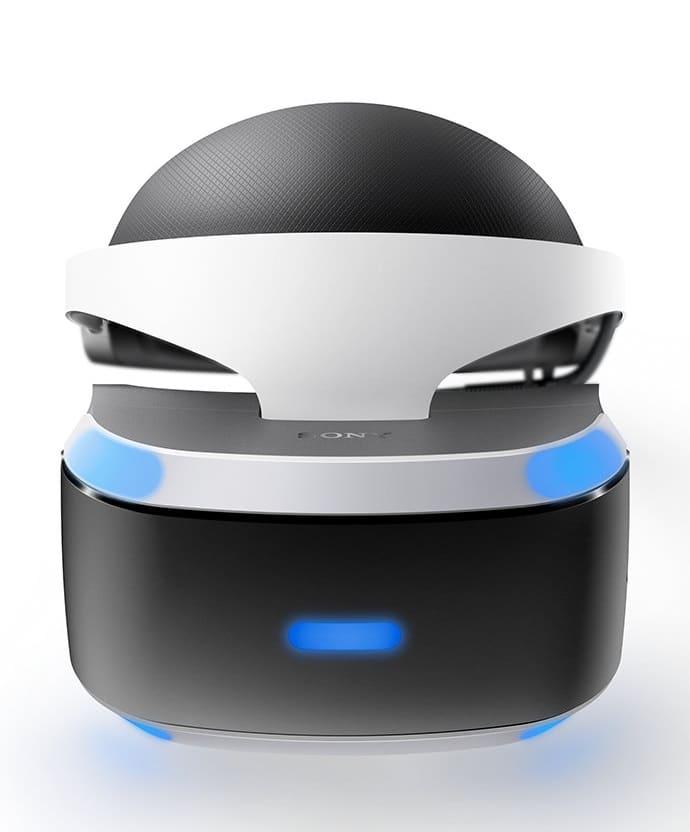 PlayStation VR
A mainstay of science fiction since the early 20th Century, virtual reality is now on the home entertainment menu. Sony's offering, the PlayStation VR, comes with hi-tech hardware and the aesthetic stylings of a compact Daft Punk helmet. It works in conjunction with the PlayStation Camera and PS4 and features a 5.7-inch OLED 1080p that can run at up to 120 frames a second, so you'll be getting virtual visuals in glorious HD.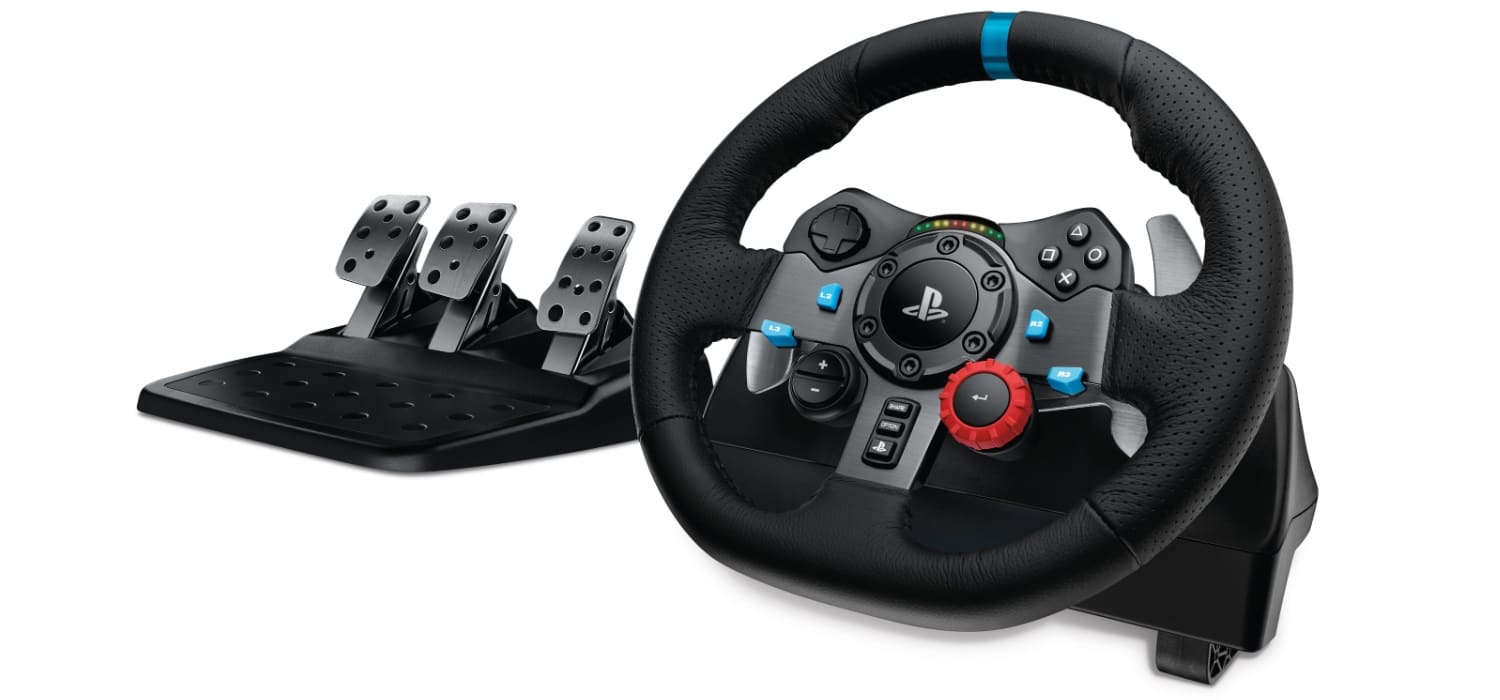 G29 Racing Wheel
If you've ever wanted to make the F1 podium from the comfort of your lounge room, then the Logitech G29 Racing Wheel is for you. Compatible with PC, PS3 and PS4, you'll not get a better racing experience this side of Eastern Creek. Thanks to its durable design, the Logitech G29 will handle even the most aggressive of drivers, featuring stainless steel paddle shifters and pedals, as well as a hand-stitched leather rim for true racing authenticity.
There's an emphasis on precision steering, with helical gears that are based on real car transmissions and anti-backlash hardware to maintain tight control. It's even packed with LED lights to indicate shift timings so you can keep your eyes on the virtual road. Add in dual-motor force feedback to make you feel every inch of the track and realistic 900-degree wheel rotation and you'll be going pro in no time.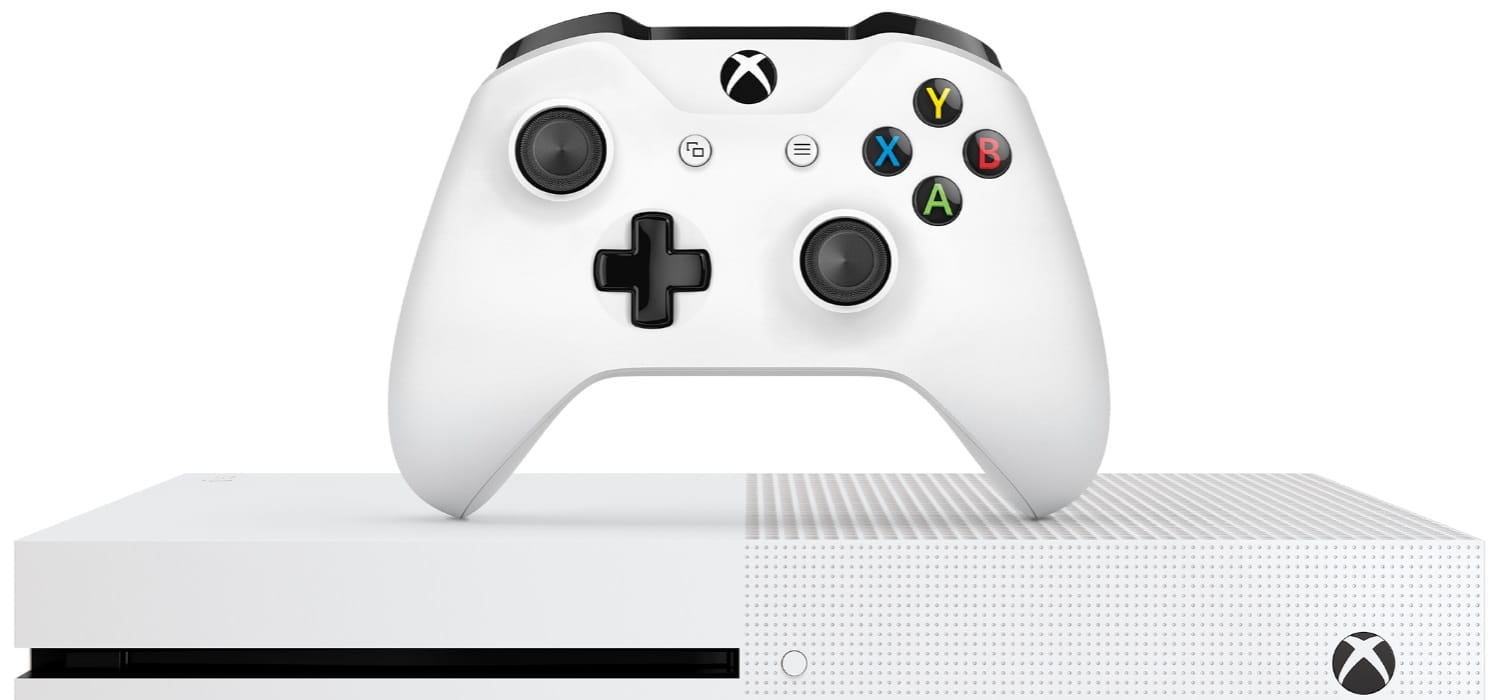 Xbox One S
A slimmed down, buffed-up version of its older brother, the Xbox One S is 40 per cent smaller than the original Xbox One and can stream Netflix and play Blu-rays in 4K Ultra HD. Whilst it won't offer 4K gaming like Microsoft's Project Scorpio (due at the end of 2017), it's a perfect stop gap for those looking to take the plunge on a current-gen console, or wanting to get the most out of their 4K TV.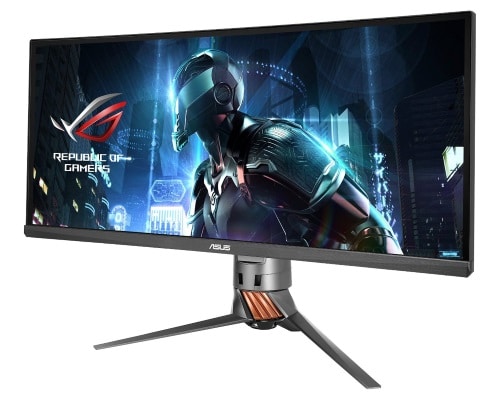 Asus ROG Swift PG348Q
If you consider gaming more than just a hobby, then the ASUS Swift PG348Q monitor is an absolute must-have. It features a curved, ultra-wide 34-inch 1440p display with a crazy 21:9 aspect ratio to put your peripheral vision to good use. It also comes with ASUS Eye Care technology to prevent flickering and reduce blue light and a 100Hz refresh rate, to make gaming more immersive and seamless than ever.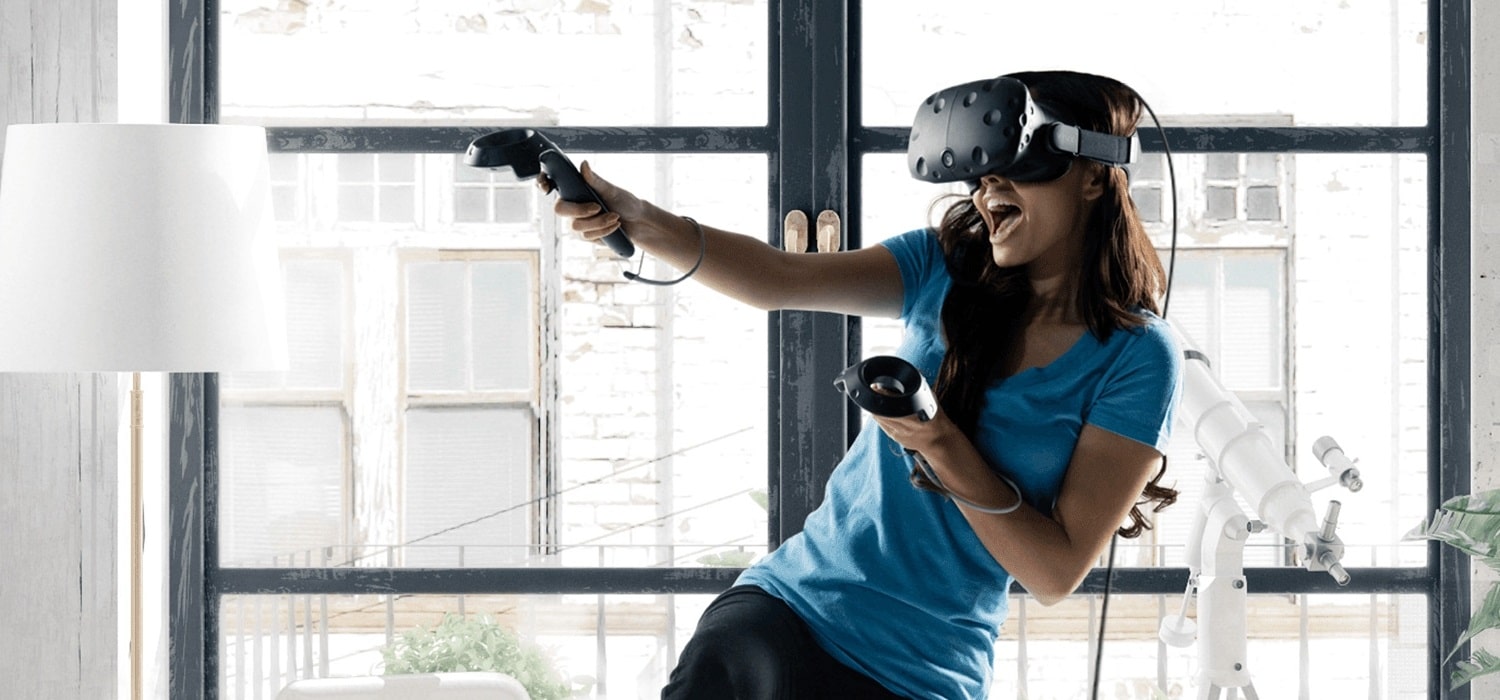 HTC Vive
One of the frontrunners in the virtual reality race, the HTC Vive headset is powered by SteamVR, the cutting-edge technology from gaming gurus Valve and HTC. It offers 360-degree, room-scale virtual reality to allow you to move around in the virtual space and wireless controllers for intuitive interactions. It also takes advantage of Steam's unrivalled gaming library, so you'll never be short of something to play.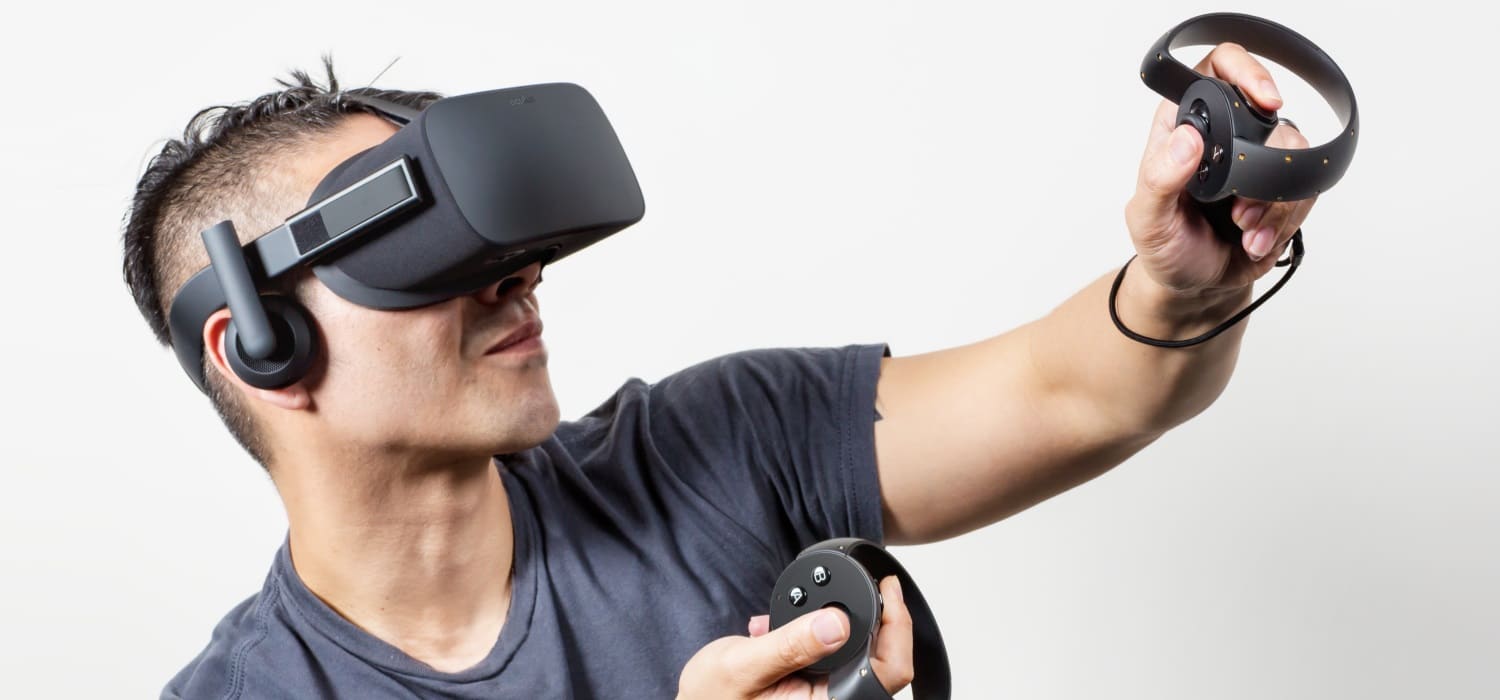 Oculus Rift
The big rival to the HTC Vive, Oculus VR made waves when it was acquired by Facebook for $US2 billion in 2014. The Oculus Rift is their entry into the VR headset market, with 1080p OLED display, 90Hz refresh rate and 110-degree field of vision. It's powered by the Constellation positional tracking system and uses an infrared sensor to create a 3D virtual space.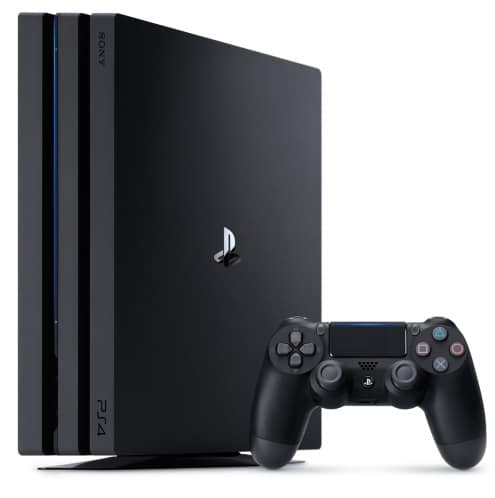 PlayStation 4 Pro
A much-welcome attempt at bridging the gap between consoles and PCs, the Sony PS4 Pro boasts noticeably more firepower than its predecessor, with all the convenience of console gaming. With upgraded processing power and graphics capability, Sony promises that it's twice as fast as the original PS4 that can give a high-end gaming PC a run for its money. It can also stream and play Ultra HD for those with a 4K TV, although it's missing a 4K Blu-ray player.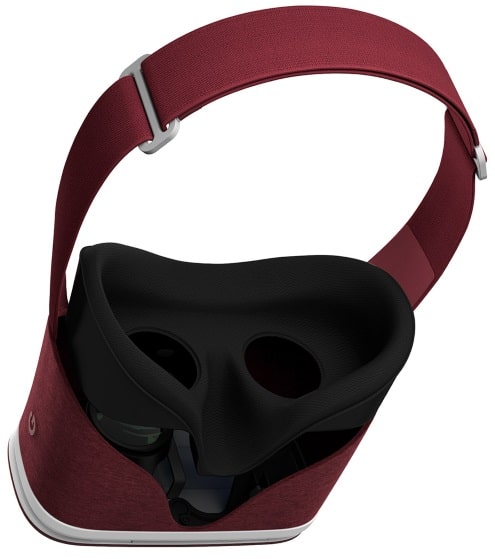 Google Daydream Headset
Tech giants Google were never going to miss the opportunity to enter the virtual reality market and the Daydream headset is the result. It's a phone-based headset that's currently only compatible with the Google Pixel, but unlike its competitors, the Daydream is constructed of lightweight fabric and comes in a range of colours. It's controlled by an intuitive handheld remote and allows access to Google Streetview and Youtube VR, so it's a no-brainer for those who already own a Pixel.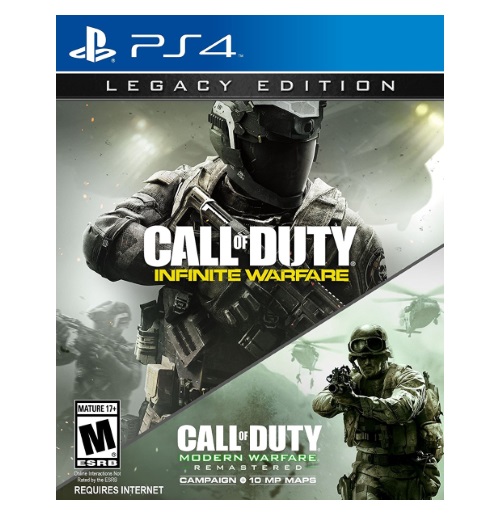 Call of Duty: Infinite Warfare
Arguably the most famous first-person shooter series of all time, Call of Duty has this time turned its attention to space-based combat in Infinite Warfare. Set in the distant future, players battle to protect mankind's space colonies from a hostile military faction, complete with jetpacks, grappling hooks and aerial combat. It may sound a far cry from Call of Duty's regular 'boots on the ground' gameplay, but for fans of the series, all the same elements are present – a single-player campaign that plays like something out of a futuristic action movie, frenetic multiplayer and the much-loved Zombies mode.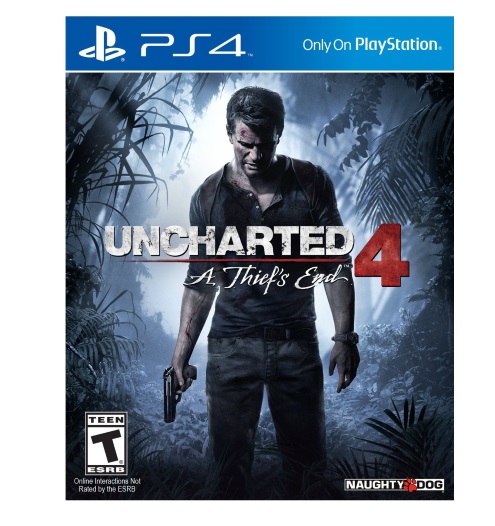 Uncharted 4: A Thief's End
The return of Nathan Drake, adventurer and treasure hunter extraordinaire, who makes his PlayStation 4 debut in Naughty Dog's latest critically-acclaimed title. A Thief's End is the kind of globe-trotting action-adventure fans of the series have come to expect, with superb visuals, improved gameplay mechanics and the best writing the gaming industry has to offer. No wonder it sold over 2.7 million copies in its first week of release.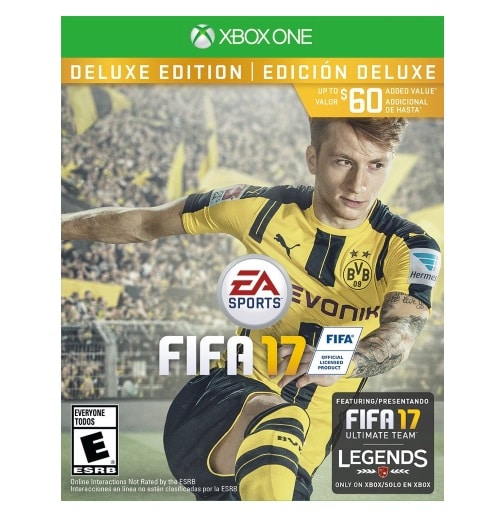 Fifa 17
One of the best-selling video game franchises of all time is back and better than ever in 2017. Powered by EA's Frostbite engine, FIFA 17 is one step closer to perfecting the digital football formula and a lot of fun to boot. It's also packed with a slew of new features, including the much-touted The Journey career mode, making it the perfect present for anyone who's ever fantasised about being the next Cristiano Ronaldo.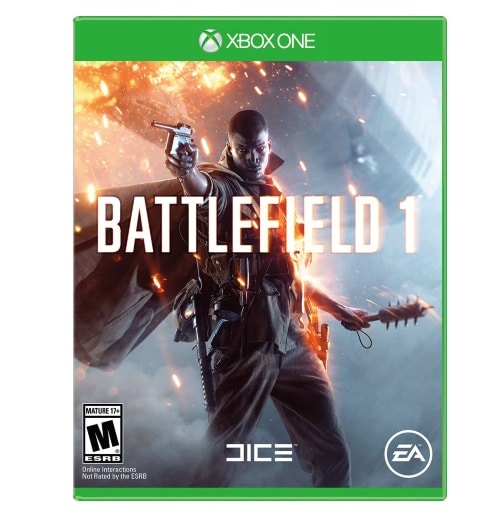 Battlefield 1
After a long and successful foray into the world of modern warfare, Battlefield returns to its roots in the latest instalment with gripping, WW1 action. It offers the same tactical, class-based multiplayer combat with authentic historical weapons and vehicles, including biplanes, zeppelins and even horses. The single player campaign is set over six distinct chapters, each with its own protagonist, giving players a first-person glimpse into the many fronts of WW1, from Gallipoli to Mesopotamia.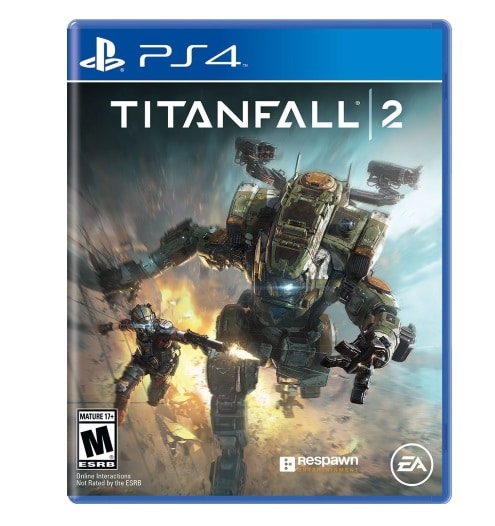 Titanfall 2
When the original Titanfall released in 2014, it brought a refreshing take to the staling first-person shooter genre. Players were able to control both a human solider and their Titan, a large mech-style exoskeleton that could quickly shift the tide of battle. The original's addictive gameplay mechanics have been carried over and improved in Titanfall 2, which also adds a single-player campaign and an updated multiplayer skill system.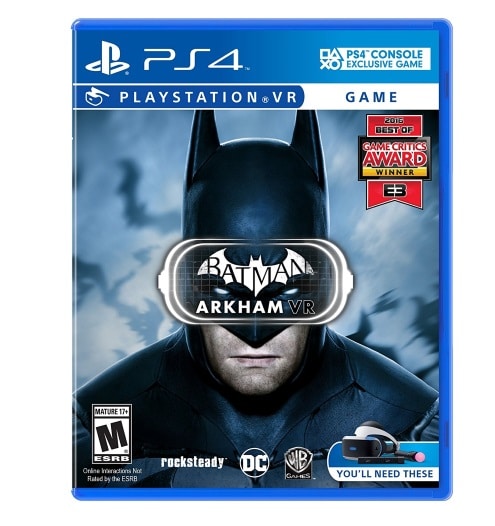 Batman Arkham VR
One of PlayStation VR's best titles and part of Rocksteady's hugely-successful Arkham series of games, Batman Arkham VR is a movie-length adventure that places you in the armoured shoes of the Dark Knight. It's primarily a murder mystery that gives the player access to a limited selection of his famous gadgetry, but at the end of the day, it's Batman in virtual reality, what more needs to be said?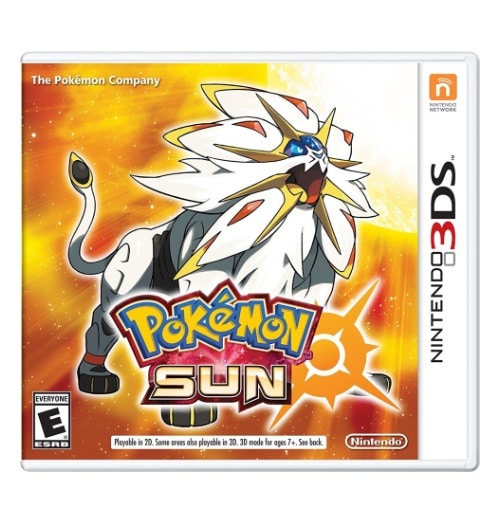 Pokemon Sun & Moon
If nothing else, Pokemon Go proved our collective desire to 'catch 'em all' was as strong as ever and Nintendo will no doubt be looking to capitalise on that with Pokemon Sun and Moon. Released this month on the 3DS, they're the first instalments in the seventh generation of the Pokemon series and mark the 20th anniversary of the franchise. They're also the first to feature fully 3D graphics, so they'll be bringing a new dimension to the classic Pokemon trainer experience, literally.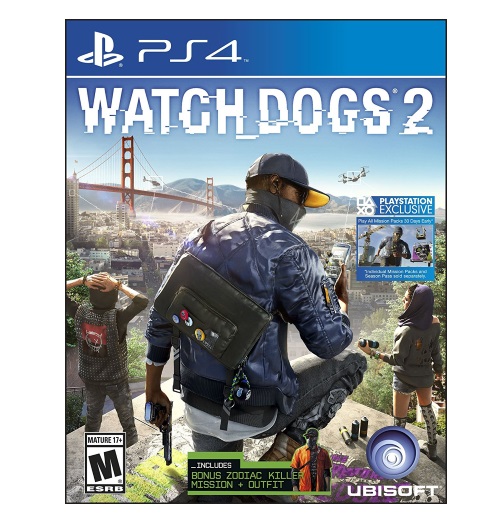 Watch Dogs 2
In a post-Snowden world, Ubisoft's Watch Dogs cleverly tapped into our increasing concerns over cyber-terrorism and government surveillance. Whilst the original was a solid, if flawed, game, Watch Dogs 2 has rectified that with impressive open-world, hacking-based gameplay. Set in a fictionalised San Francisco, players control Marcus Holloway, a hacker looking to bring down the city's nefarious surveillance system using a range of game mechanics, including parkour, stealth, shooting and driving.
More Christmas Gift Guides