2016 Christmas Gift Guide – The Tech Head
It's 2016 and that means if you're not a "Tech Head" yourself then at least one of your close friends is. And what is a Tech Head exactly? Well, it's a guy whose personal desk space kind of resembles the average desk at the nearest hedge fund office. He's always standing in line to buy the newest smartphone from his favourite brand the day it's released. He has at least two computers going at once at any given time. He owns "state of the art" everything and keeps his video games more organised than your girlfriend's shoe closet. The look in his eyes when gazing upon the latest in software is not that different than the look a hardcore sports fan gives when his favourite team wins the championship. Yes, you definitely know at least one Tech Head.
Since you're a giving person you'll naturally be shopping for your Tech Head friend this holiday season. Being there are only about a zillion products to choose from (and your friend probably owns about half of them), we've decided to put together a Christmas Gift Guide just for you. Peruse, click, buy and give. And trust us, even if you give a Tech Head something he already owns, he'll find a good use for it
More Christmas Gift Guides
The Corporate
EXPLORE ALL CHRISTMAS GIFT GUIDES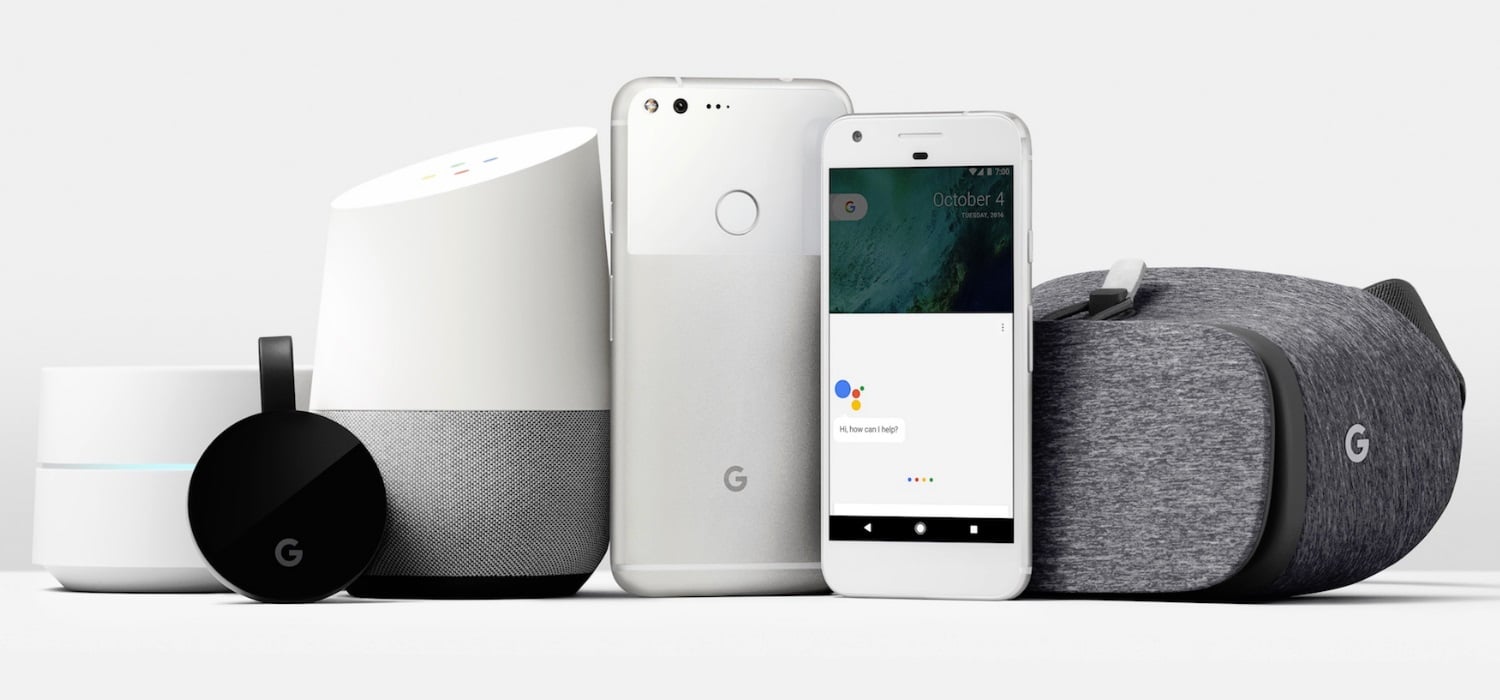 Google Pixel & Pixel XL
The words "Google" and "smartphone" in the same sentence should be enough, but in case you need more convincing then just read the slew of positive acclaim for Google's first "official" smartphone. Hosting the absolute best in camera performance, battery life, service, support, and everything else (not to mention the welcomed absence of bloatware) Google's Pixel or Pixel XL is a no brainer purchase. Buy it for the Tech Head who for some reason doesn't already own one.
BUY IT HERE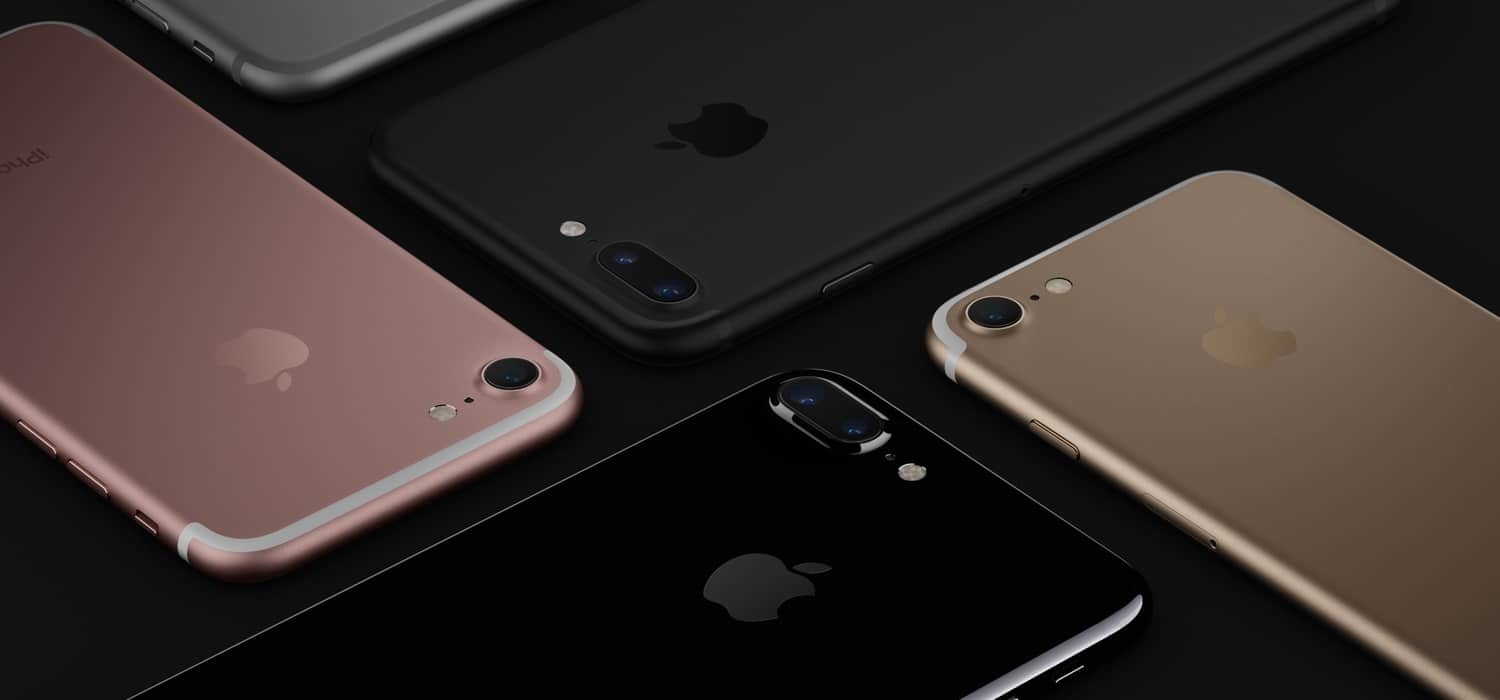 Apple iPhone 7
Odds are if your friend's a Tech Head he's got some long-winded opinion about Apple. He probably thinks they've fallen behind the curve due to the absence of Steve Jobs (who he probably thinks was overrated to begin with), but that they still make accessible products featuring top-shelf designs and blah blah blah. To that we say buy your friend the new iPhone 7 and then force him to explain the huge smile across his face and how he keeps using it compulsively.
BUY IT HERE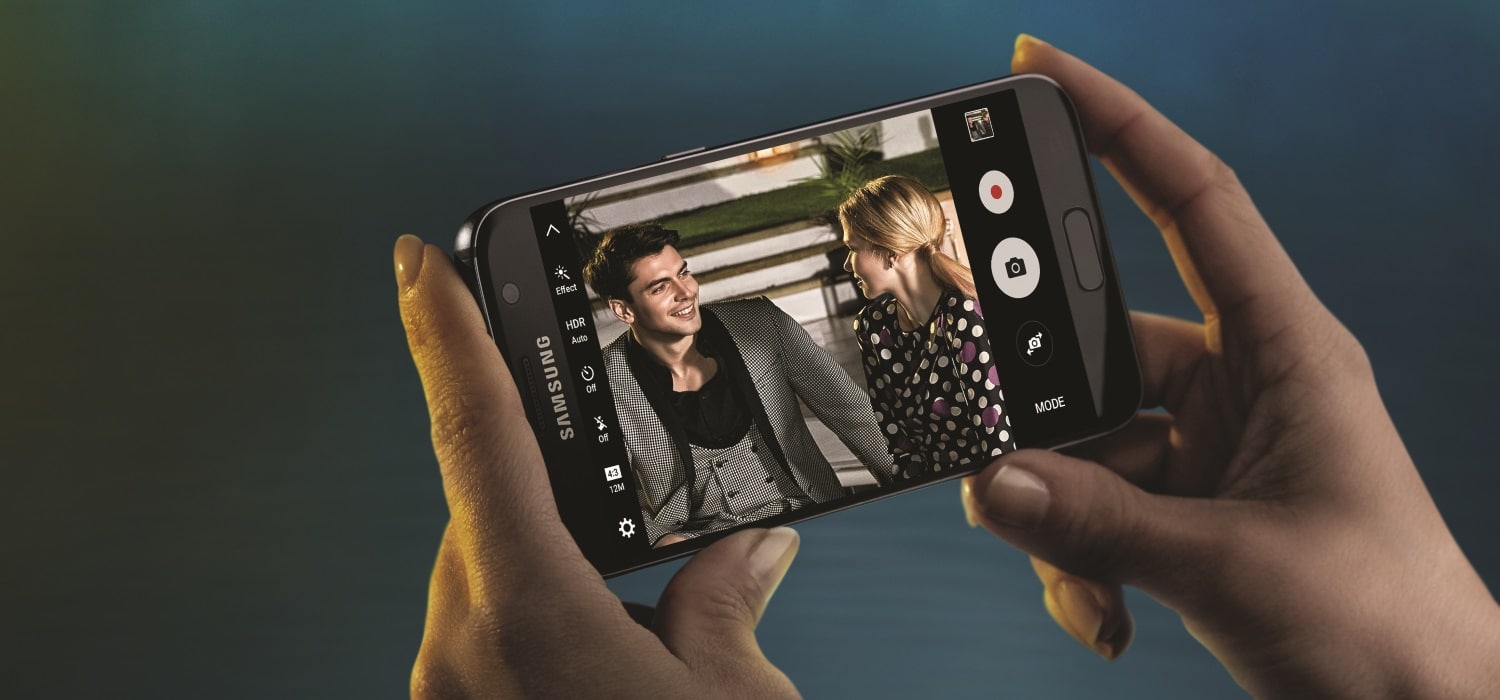 Samsung Galaxy S7
Samsung hasn't had what you might call the best year. For instance their Note 7 smartphones were the bomb but not exactly in the positive sense. However, that shouldn't stop you from considering the Galaxy S7, which has reaped tons of acclaim from Tech Heads across the world for its massive screen, slim design, trusty water resistance and tons of memory. The Android-hosting device really is a stellar product jam-packed with innovation.
BUY IT HERE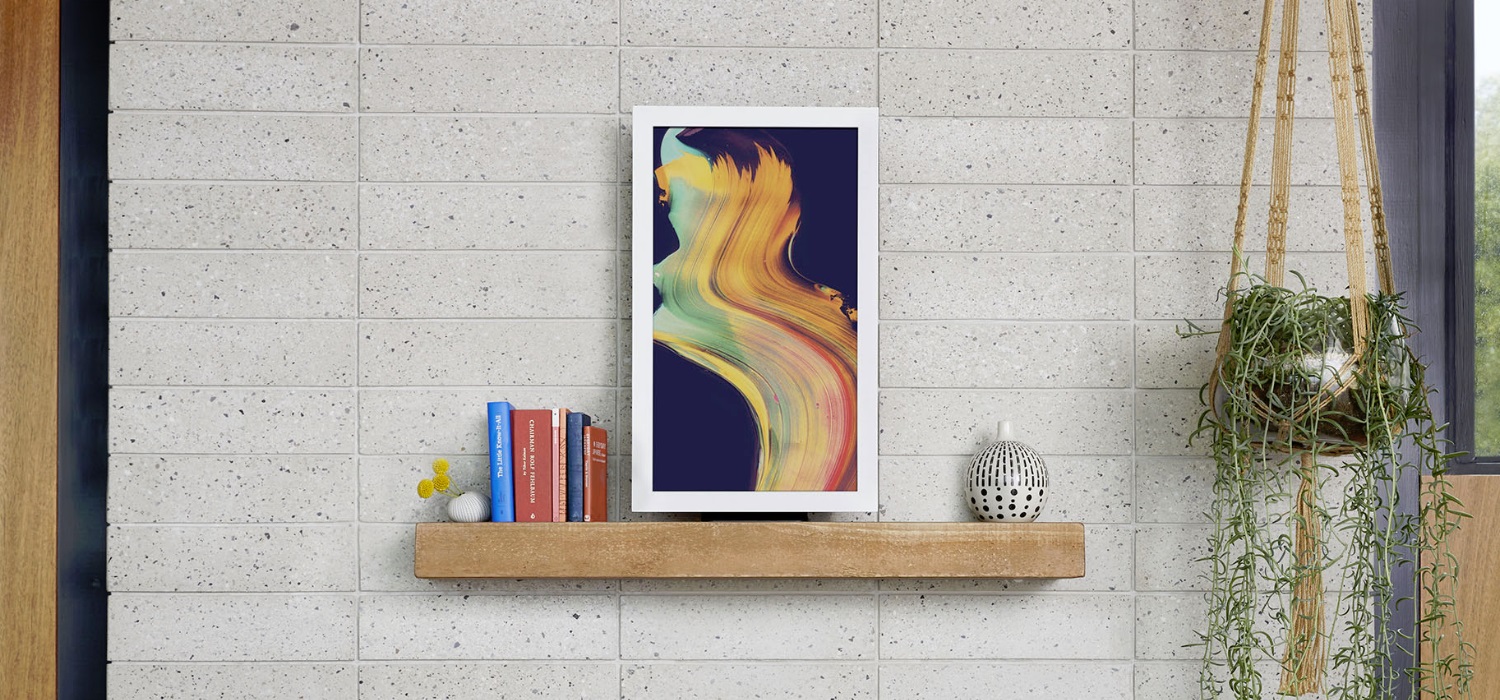 Electric Objects EO2
Okay, let's be honest: if your friend truly is a Tech Head then he's probably covered in the smartphone department. If you want to really make an impression, get him the EO2 digital display designed to elevate art from Electric Objects. It combines the timeless spirit of artistic expression with pure 21st century technology by way of a 1080 Full HD LCD matte display and black anodised aluminium frame.
Upload your own art or display any of the over 30k diverse works uploaded by the EO community, for free. Or join Art Club, our art discovery service that's your gateway to thousands of commissioned, museum and curated works of art for $9.99 a month. Choose your next piece as easily as you'd pick the next song, create art playlists and more.
Mount it on the wall with ease and watch those visuals flow!
Use the code 'MANOFMANY' to get 10% off your order. Valid to 25th December 2016.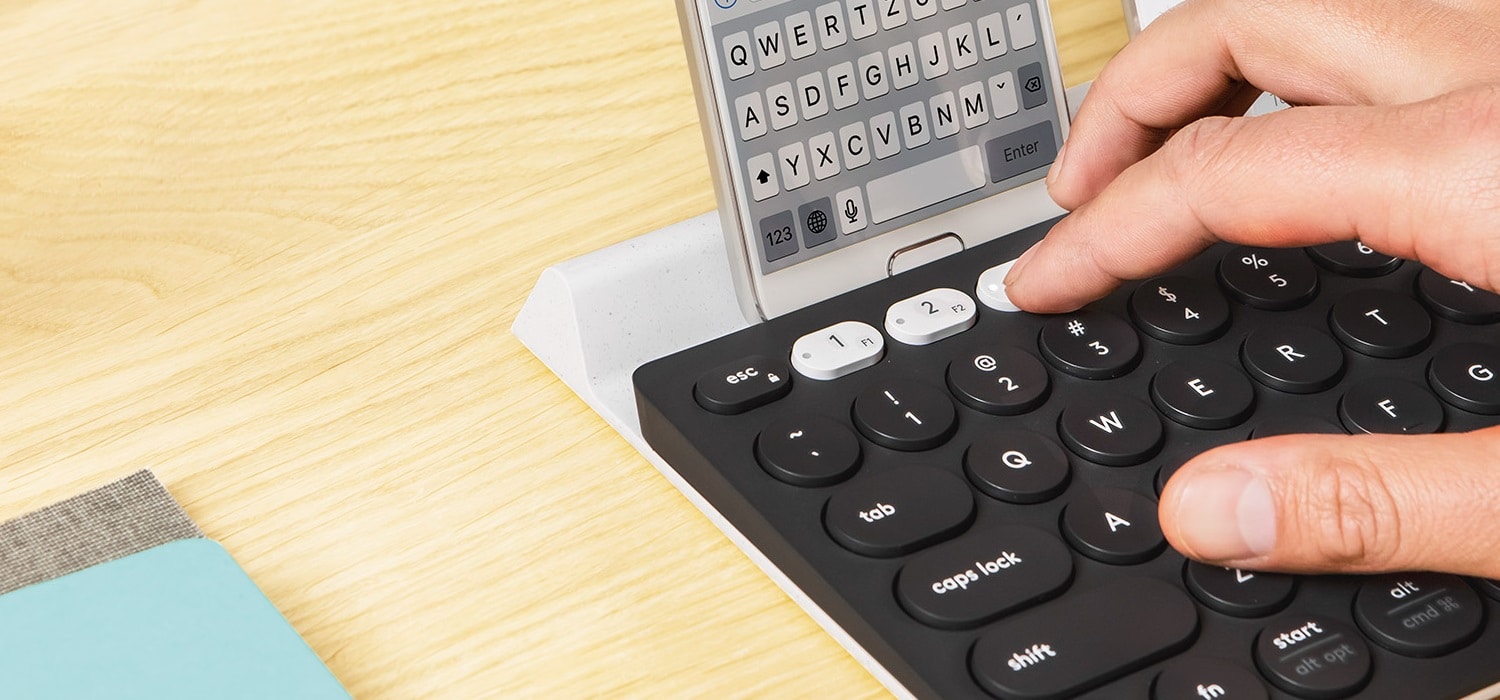 K780 Multi-Device Keyboard
A solid keyboard is to a Tech Head what a trusty guitar is to a rock star and it doesn't get much more rock and roll than the Logitech K780 MultiDevice Wireless Keyboard. This baby is compatible with any computer, smartphone or tablet and you can switch between each device with the touch of one EasySwitch button. This is next level access for the small arsenal of technology at any given Tech Head's disposal, unifying and synergising all those disparate platforms through one seamless console. Pair that with a mobile device cradle and PerfectStroke full-size concave keys for unfettered typing and the K780 has pretty much thought of everything. Sync up and start shredding!
BUY IT HERE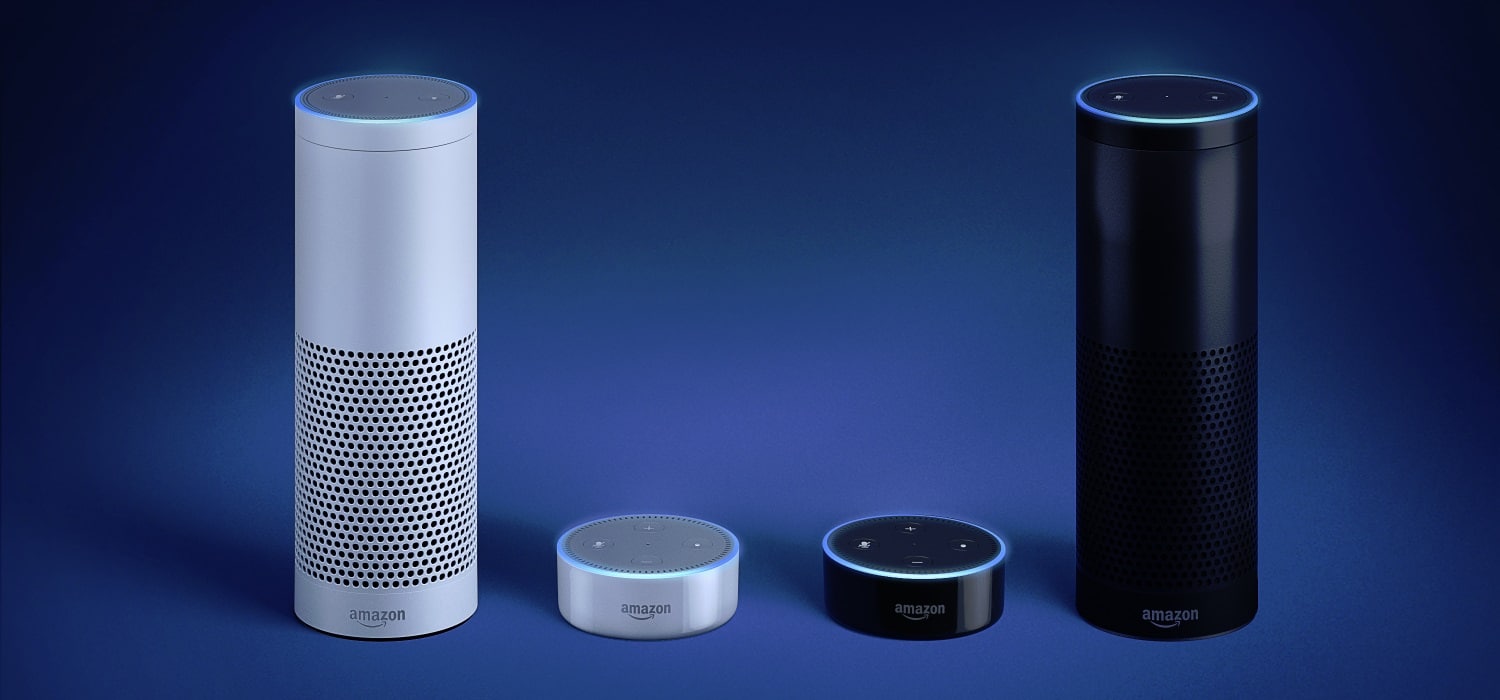 Amazon Echo & Echo Dot 2
What do you get when you roll a personal assistant, music player, voice-activated home control unit and shockingly responsive companion into one sleek gadget? Assuming you know anything about technology then you already know the answer: Amazon Echo and Echo Dot 2. If your Tech Head buddy doesn't have one already, save yourself some shopping time and buy it for him. You're welcome.
BUY IT HERE: AMAZON ECHO
BUY IT HERE: AMAZON ECHO DOT 2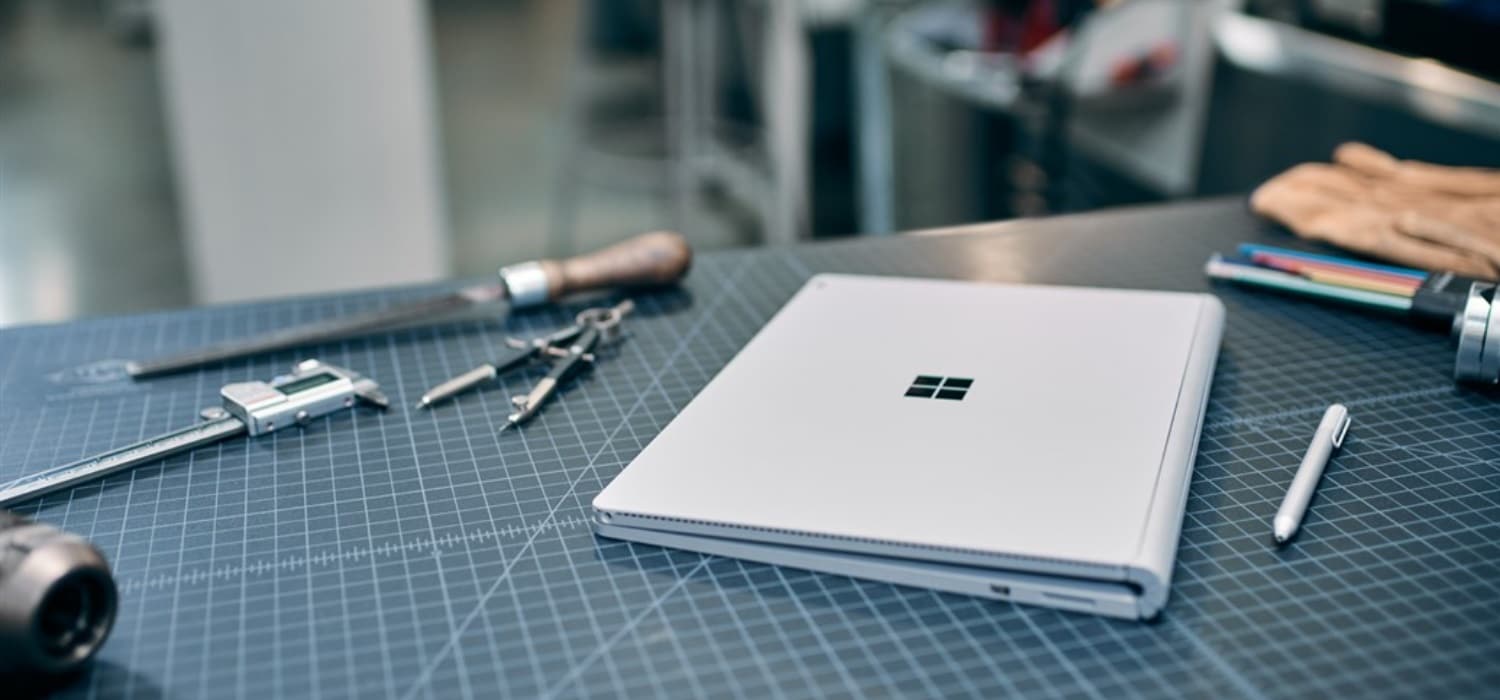 Microsoft Surface Book
Microsoft has always been aimed at Tech Heads through an emphasis on intelligence, interaction and open sourcing. As of late, however, the company has branched out to embrace everything from touchscreen technology to enhanced graphic design. The Surface Book is a gadget for gadget lovers and a guaranteed pleaser for your Tech Head friend this holiday season. Featuring a 6th Gen Intel Core i5, 128GB SSD, 8GB RAM, a 13.5-inch PixelSense touchscreen display and the Surface Pen even comes included. Not much else to say except buy it!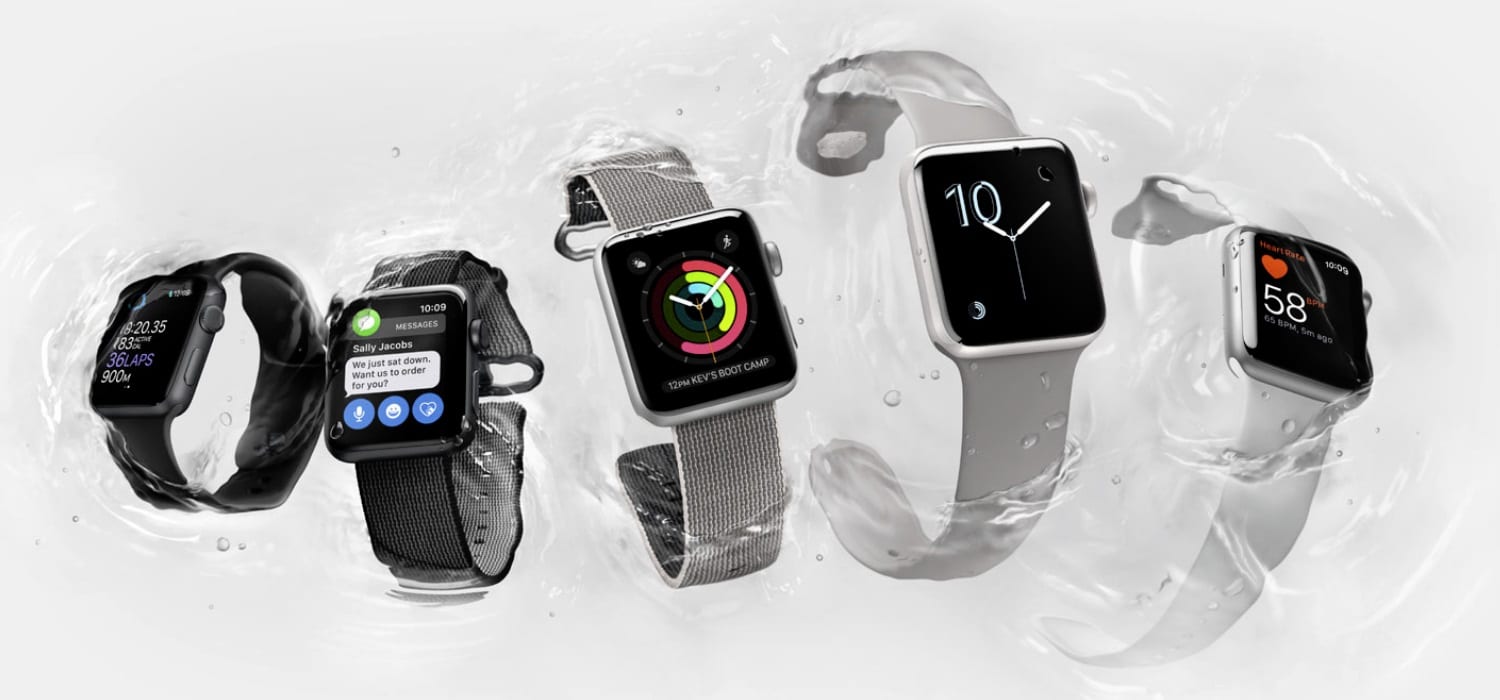 Apple Watch Series 2
The new Apple Watch touts a familiar top-shelf design and then upgraded features like built-in GPS, a swift dual-core processor, superior fitness tracking, brilliant display and water resistance. It's a fashion statement, handy gadget and lifestyle motivator all at once. And while we don't know all the Tech Heads in your life personally, we reckon at least a few of them could benefit from a little more fitness every now and then.
BUY IT HERE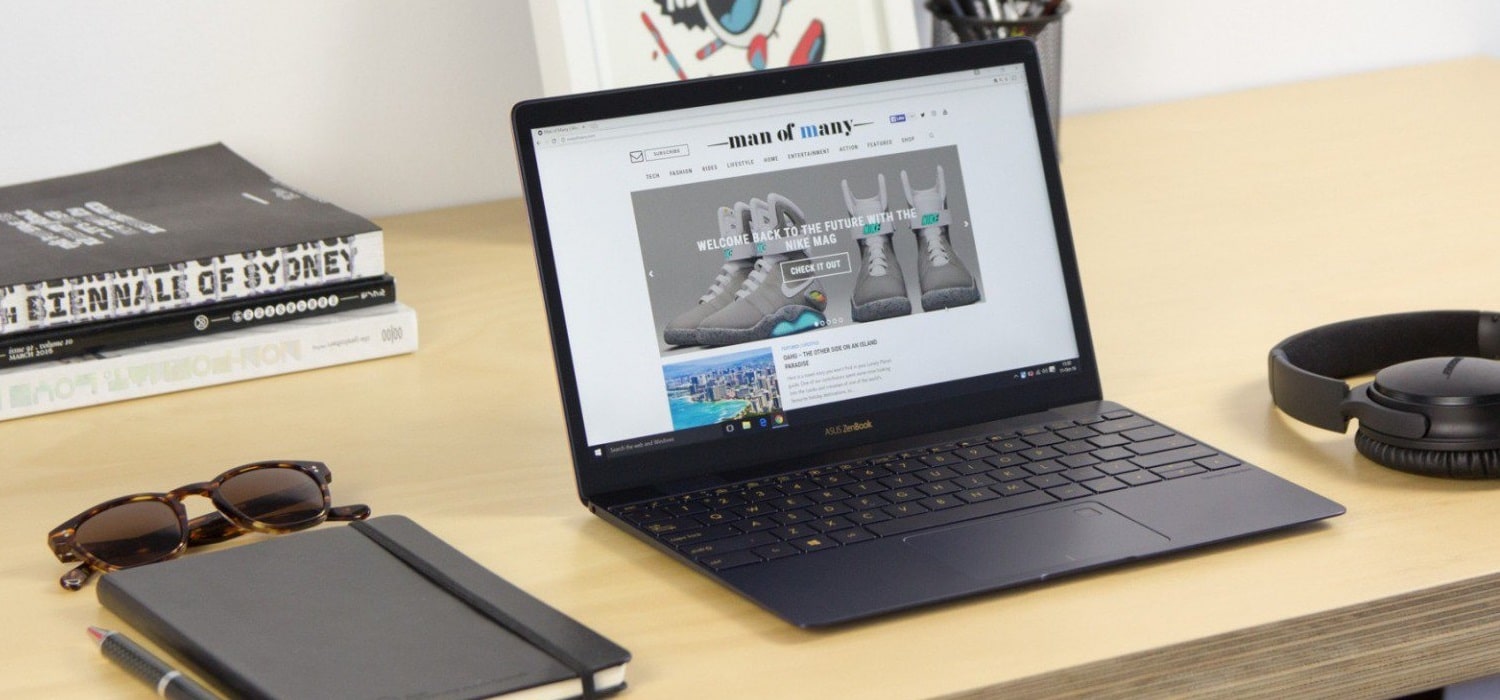 ASUS ZenBook 3
Step just a little outside the box and you meet tech brand ASUS. Consider their Zenbook 3 as the perfect laptop for those who want contemporary performance with some notable enhancements in the material department. The ZenBook 3 delivers those enhancements via premium, lightweight aerospace-grade aluminium for the body and then a full HD display encased in corning Gorilla glass 4. Buy it for a friend and then watch him whip out adjectives normally reserved for supermodels and sports cars.
BUY IT HERE AUS
BUY IT HERE – US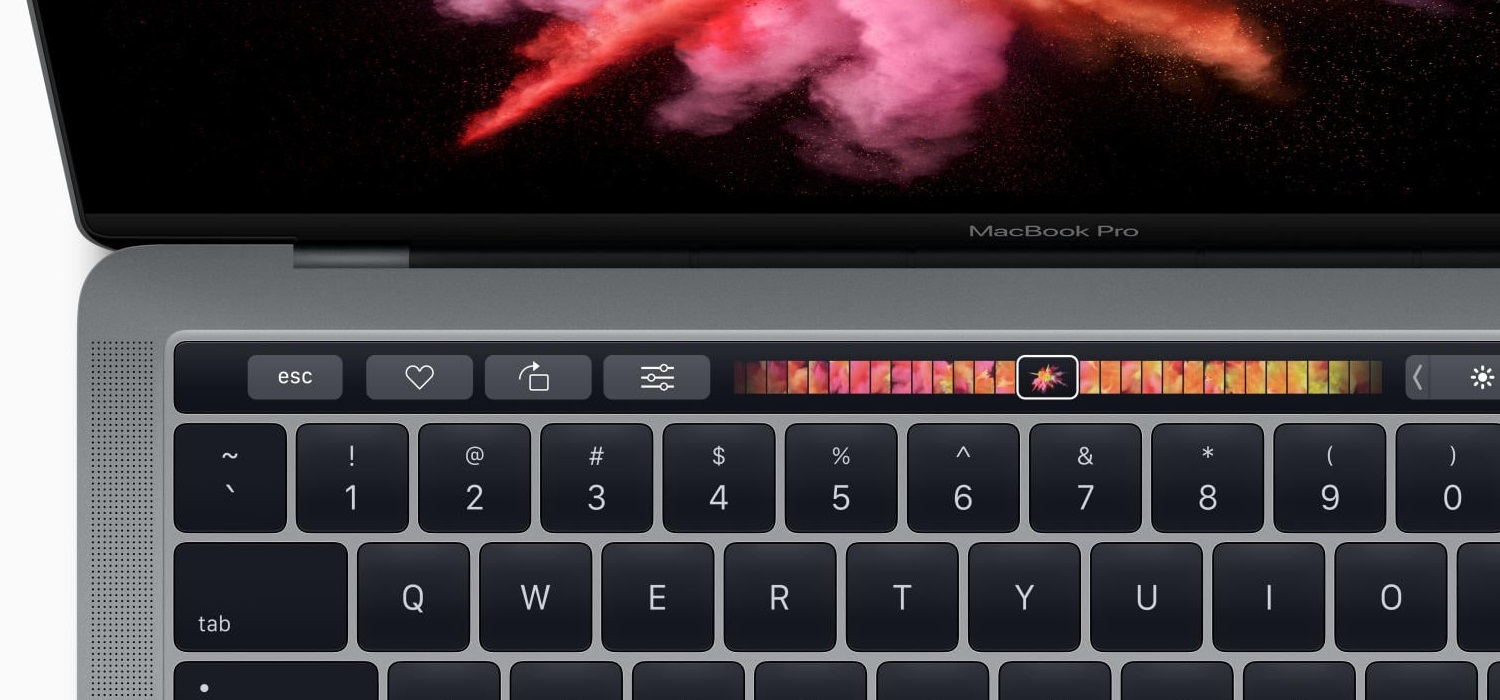 Apple Macbook Pro with Touch Bar and Touch ID
As of late Apple's been content to make big statements with small changes and that's more than fine by us. They can't reinvent the wheel every year and so instead we get modest revolutions with each new unveiling. Which brings us to the newest MacBook Pro. The brand sticks to its guns by saving touchscreen technology for phones and tablets and offers instead a highly accessible Touch Bar. It's all the convenience minus the smudging and we love it. So will the nearest Tech Head.
BUY IT HERE

ASUS RT-AC88U Router
Here's the thing: most Tech Heads have their favourite brands and devices and they buy them immediately. As we mentioned previously, should you buy your buddy a smartphone or computer there's a strong chance you'll be getting him something he already owns or has chosen not to buy for a specific reason. If you truly want to show him you care, buy him something unconventional instead, like say the ASUS RT-AC88U Router. It offers power, speed, protection, connectivity and coverage. It's the ideal gift that was probably on a list of products the Tech Head meant to buy, but never got around to actually doing it.
BUY IT HERE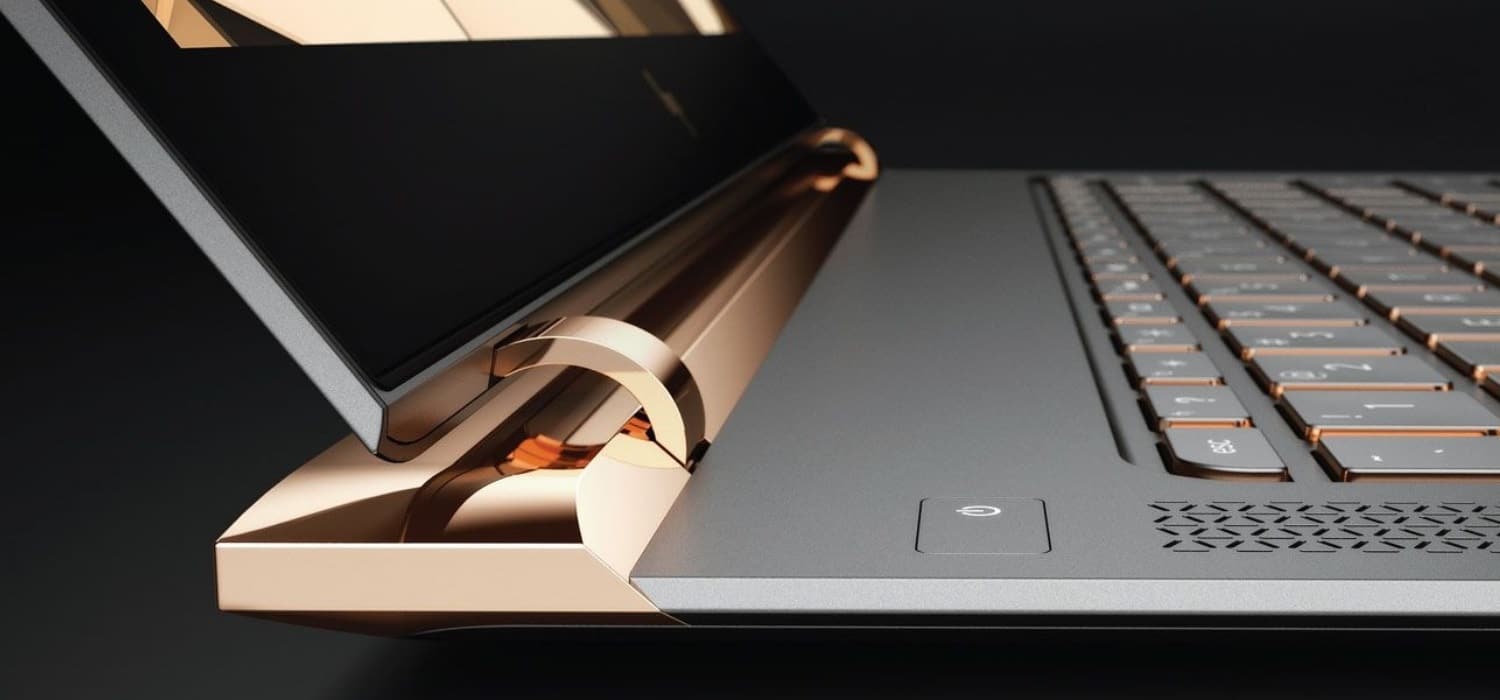 HP Spectre
Equipped with Windows 10, Bang & Olufsen Quad Speakers, a backlit keyboard, the latest in Intel processing and plenty of other goodies is the HP Spectre Laptop. Buy it for your Tech Head friend because he was probably curious about it, but never got around to actually checking it out.
BUY IT HERE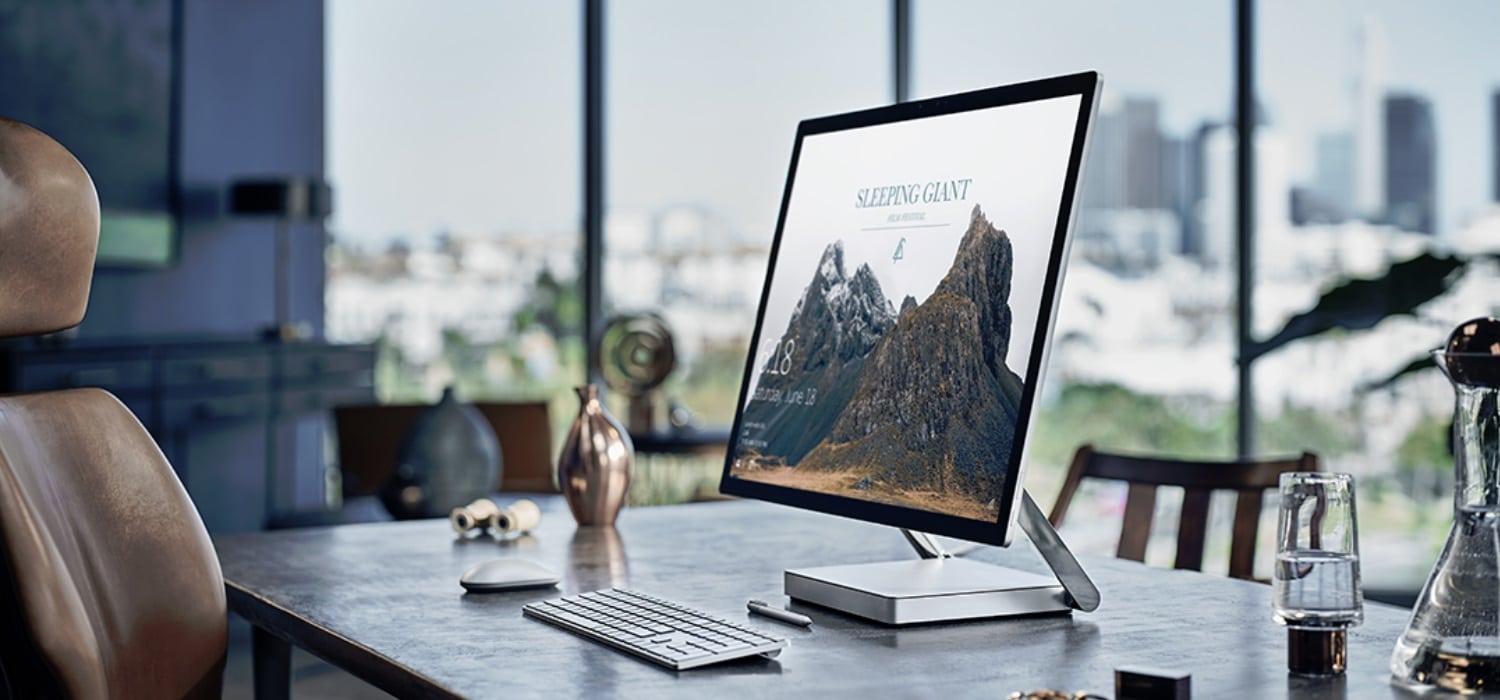 Microsoft Surface Studio
Did you and your Tech Head friend have a big fight and you're eager to make up? Or maybe he just got you a truly superb gift last year and you want to upstage him. Whatever the reason, this is your chance to blow his mind. Available for pre-order is the new Microsoft Surface Studio. It's ultra-thin, effortlessly adjustable between desk and studio mode, painstakingly usable and incredibly powerful. To list off the benefits of this sleek behemoth would take up all our bandwidth so we'll just say there is simply no task out of reach with the Surface Studio in one's possession. Pre-order it now and tell the Tech Head right away because odds are he's getting ready to pre-order it himself.
BUY IT HERE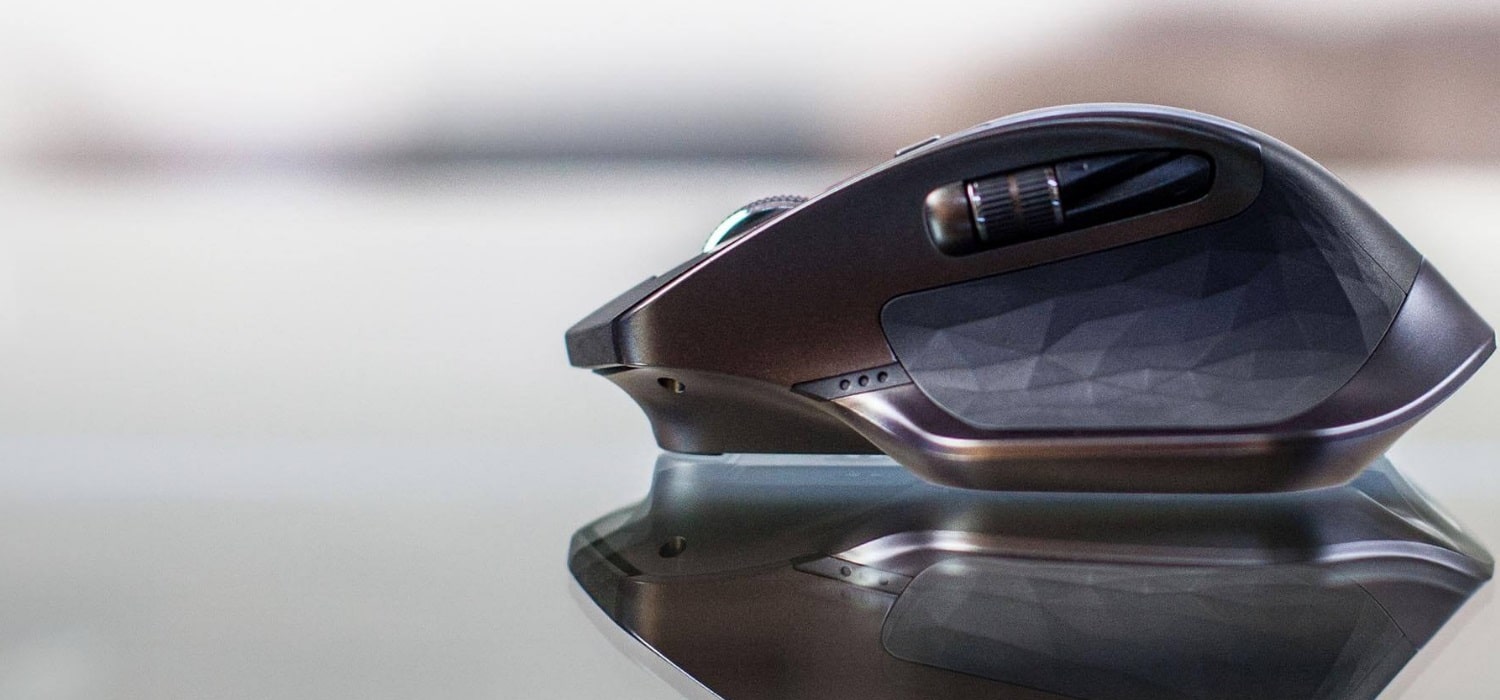 Logitech MX Master Mouse
For those of you who don't have say two grand to drop on your close friend this holiday season, fret not and check out the Logitech MX Master Mouse. Featuring a distinct thumb wheel and equipped with advanced sensors to offer the topmost tier of user navigation, the mouse can furthermore switch between computers with the greatest of ease. By accommodating multi-faceted set-ups, Logitech makes incredible gadgets aimed directly at Tech Heads so this is one that's sure to please. Don't think too hard on it–just buy the MX Master Mouse and move on.
BUY IT HERE
More Christmas Gift Guides
Sonos Roam Review – An Ultra-Portable & Sleek Speaker