2018 Christmas Gift Guide – The Tech Head
Christmas is that special time of year when the Tech Heads in your life swing out from behind their desks to request the latest phones, gadgets and PC hardware. It's also the time of year where you would typically scour the internet seeking ideas for your own wish list. Thankfully our 2018 Christmas Gift Guides are carefully curated to take the hassle out of shopping this holiday season.
More Gift Guides:
2018 Christmas Gift Guide – The Gamer
2018 Christmas Gift Guide – The Corporate
View All Our Gift Guides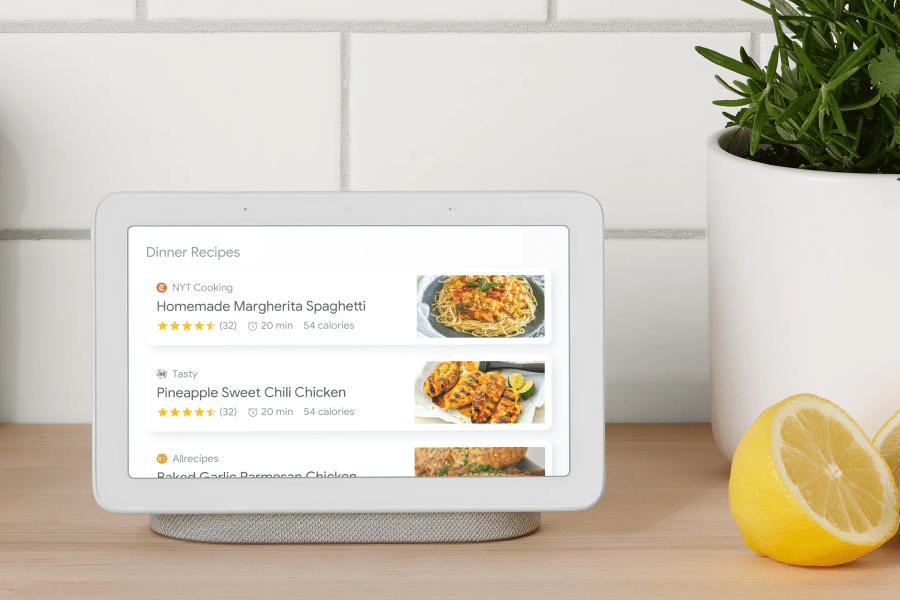 Google Home Hub
Google Home Hub is your new digital PA, with everything you need just a "Hey Google" away. Check the weather, schedule an appointment, map a route, listen to music or look up recipes with ease. This unit replaces dozens of apps so you can control all of your smart home devices from one location. Home Hub is backed by a sleek and modern design, meaning it blends with the living room, kitchen, study or anywhere else you wish to place it.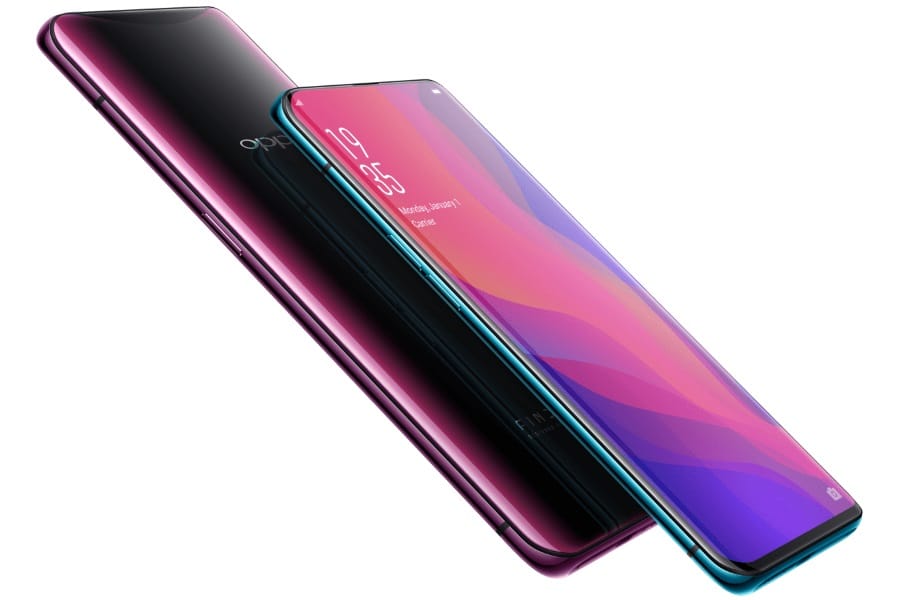 OPPO Find X Smartphone
Fed up with Apple and Samsung? Struggling to pronounce Huawei? Well, OPPO Find X is an innovative smartphone and the world's first to combine two seamless pieces of glass with the front screen for displaying gorgeous panoramic views. Backed by two hidden 3D cameras, this elegant hardware redefines smartphone photography. Under its hood, 8GB RAM and a minimum of 128GB storage take the worry out of performance leaving you to focus on snapping those landscapes and selfies.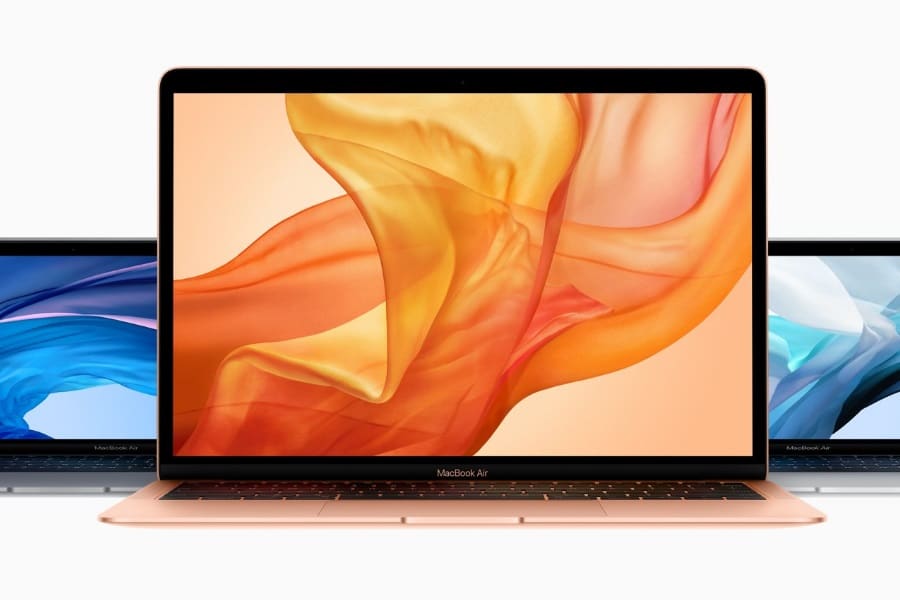 Apple MacBook Air
The most loved MacBook Air is now 50% thinner, lighter and features a brilliant Retina display with resolution supporting over 4 million pixels. This iconic wedge is created from 100 percent recycled aluminium, making it the greenest Mac to date. With extended all-day battery life, as well as Apple's lauded T2 Security Chip and two fast Thunderbolt 3 USB-C ports, you're looking at a gift that's equal parts workhorse and show pony.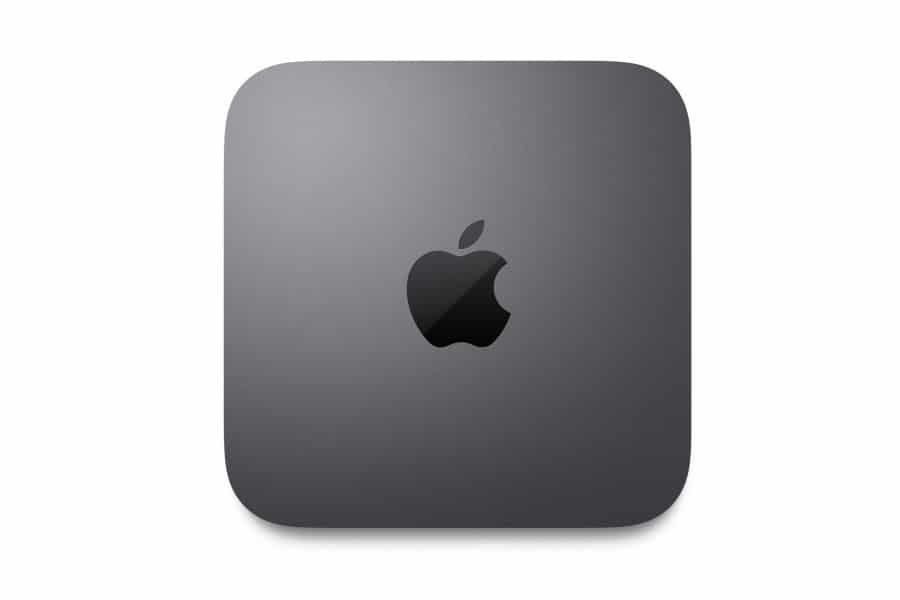 Apple Mac Mini
The new Mac Mini offers five times the performance of the previous model and a new space grey finish that's proved ever popular with Apple fans. It's powered by 8th generation 6-core, and quad-core processors with Turbo Boost speeds up to 4.6GHz and Intel UHD graphics. Memory is capped at 64G. Connections are handled via one Thunderbolt 3 and two USB-A ports, HDMI video, audio and a 10GB Ethernet option for those of who don't dig wireless. While small in size, Mini offers plenty of storage supporting up to 2TB SSD.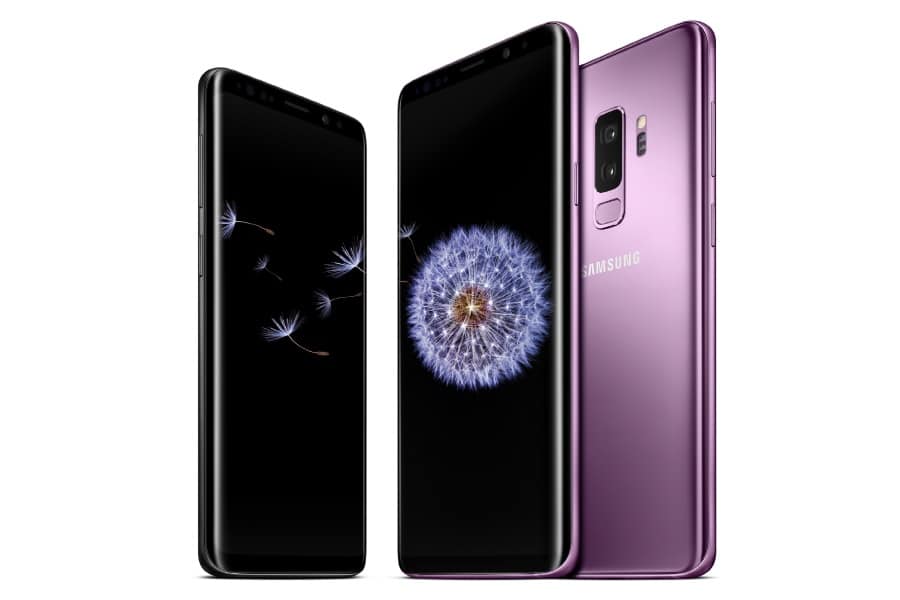 Samsung Galaxy S9
Samsung's latest generation Galaxy hits all the right notes. Its dual aperture camera adapts to light and dark like a human eye, taking the guesswork out of smartphone photography. Super Slow-mo is perfect for catching moments you could have missed in the blink of an eye. Set your videos to music or turn them into looping GIFs, and share with a tap.
Beyond the camera, it's the Samsung hardware you know and love – face recognition, edge-to-edge Infinite display, stereo speakers and water resistance. Just think of the incredible holiday snaps you could take with this baby.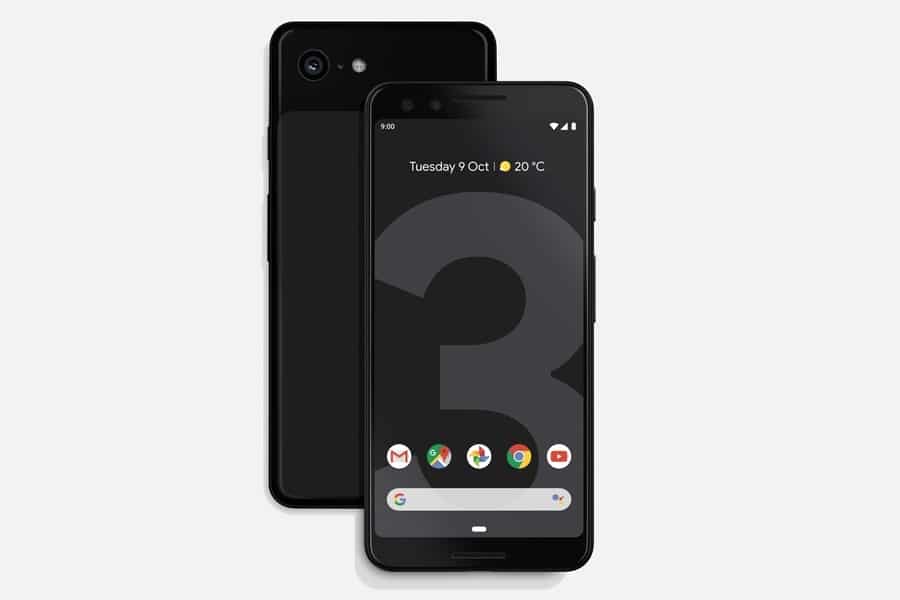 Google Pixel 3
Google's latest flagship phone delivers a new tier of performance, complemented by a camera that can handle just about everything. Improved zoom, self-snapping, group selfies and adaptive Night Sight are just the tip of this iceberg.
The Pixel 3 includes Motion Auto Focus and front-facing video stabilisation, which collectively result in smooth videos. Meanwhile, Google Lens adds AI-powered intelligence, capable of everything from translating texts and creating contacts to identifying objects in the real world. All you need to do is point and tap. Throw in unlimited online storage for videos and pictures, as well as built-in Google Assistant, and the Pixel 3 puts a world of possibility at your fingertips.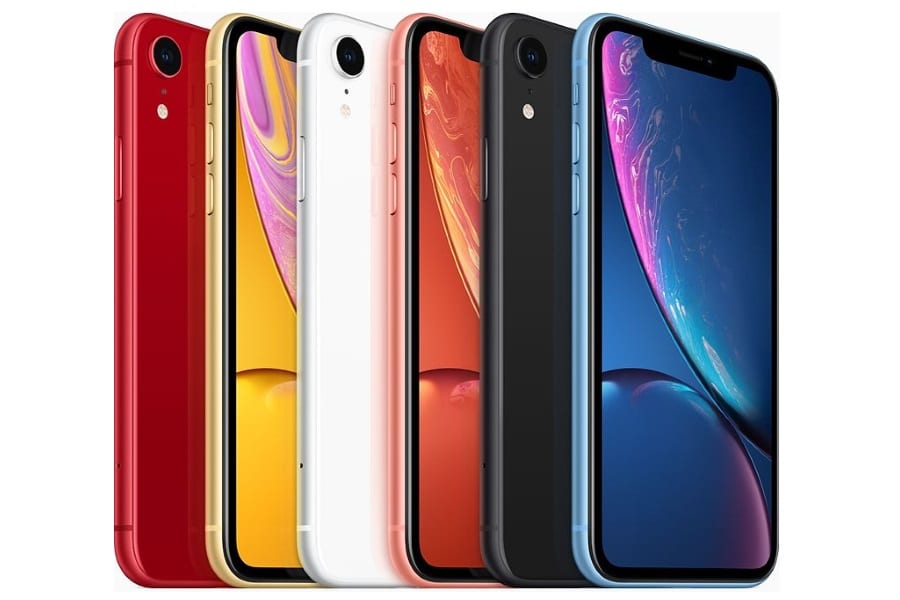 Apple iPhone XR
Apple launched the iPhone XR as a budget alternative to its flagship Xs and improved on the more expensive model at the same time. The XR offers a bigger 6.1-inch screen and the best battery life of any current iPhone. The XR is also more fun. There are six vibrant colours to choose from including the Red that contributes directly to the Global Fund to fight disease. With a Liquid Retina LCD and two advanced HDR cameras, there are plenty more reasons to be excited about this iPhone than it's significantly lower price tag.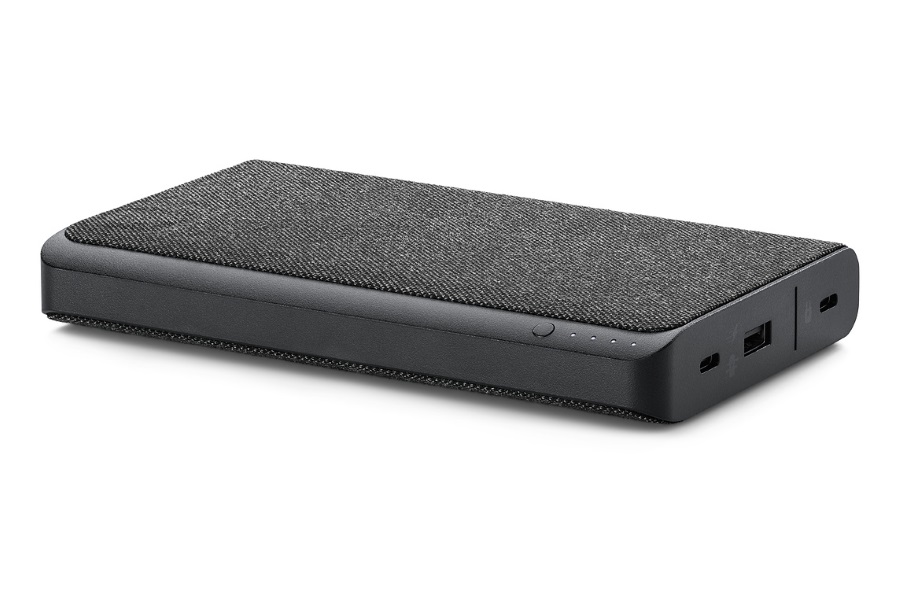 Mophie Powerstation USB-C 3XL
If life revolves around your iPhone and MacBook, you're going to want a trustworthy external battery that's guaranteed to get you through every scenario.
This latest Mophie Powerstation 3XL delivers USB-C fast-charging for MacBook, Pro and other compatible devices like smartphones. It's a high-capacity unit with 26,000 mAh of power to extend your MacBook battery an additional 18 hours. You can even rapidly recharge the powerstation using its dedicated 45W input. An additional USB-A port gives you the convenience of charging your iPhone at the same time. Mophie + MacBook = Battery life sorted.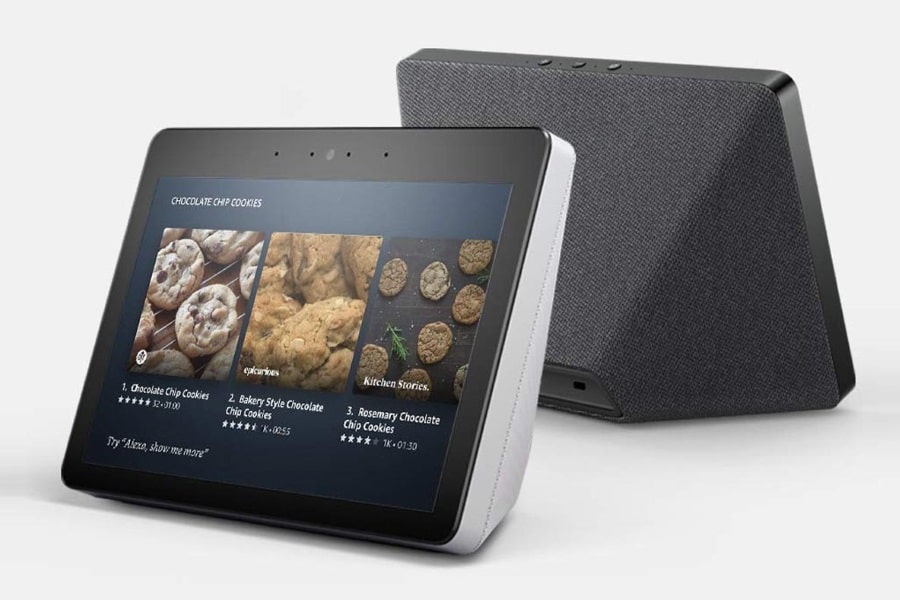 Amazon Echo Show (2nd Generation)
The all-new Echo Show is the perfect gift for tech heads who long for the features of Google's Home Hub but wish to limit the data shared with the internet giant. Amazon's Echo Show has a new look, vibrant 10.1" HD screen and improved speakers. Just ask Alexa to show you a recipe, watch live TV and sports, make video calls, or see who's at the door. Take advantage of Echo's Dolby processing to deliver expansive stereo sound or set up multi-room music to play across compatible Echo devices throughout your home.
More Gift Guides:
2018 Christmas Gift Guide – The Gamer
2018 Christmas Gift Guide – The Corporate
View All Our Gift Guides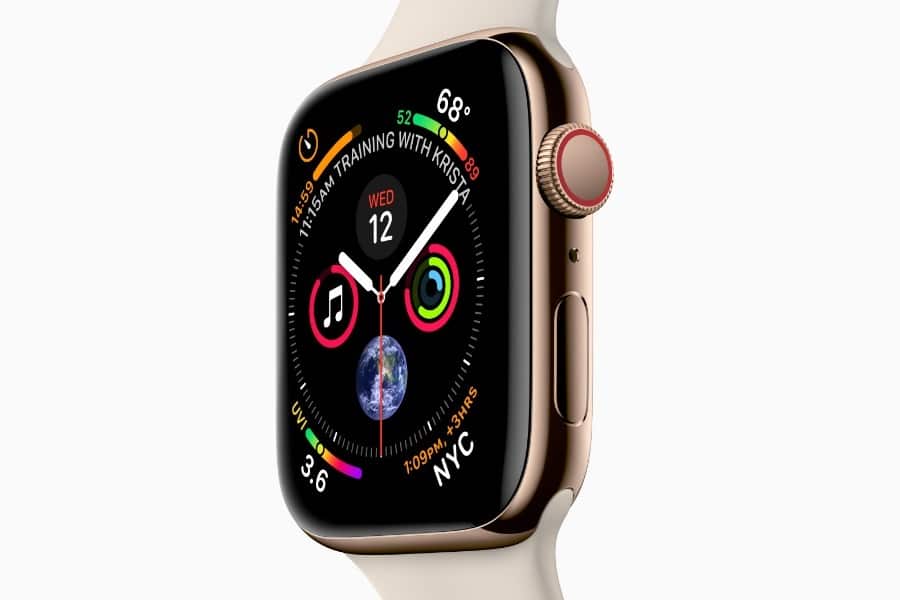 Apple Watch Series 4
Apple enthusiasts and Nanas alike will be chasing the new Apple Watch this Christmas. It offers the world-first smartwatch electrocardiograph, or ECG, which checks for potential signs of heart disease, and even a stroke. The watch also lets you know when cholesterol is getting on the dangerous side, plus the new and improved gyroscope can detect when the wearer has had a fall, the nature of the fall, and then alert emergency services if required.
Series 4 is built with an OLED display that's 30% larger along with new 40 mm and 44 mm cases. Despite this shift in design, Apple has maintained the same band size, so current users can retrofit their favourite band onto the new model. This smartwatch goes a lot farther than just counting steps and tracking jogging routes.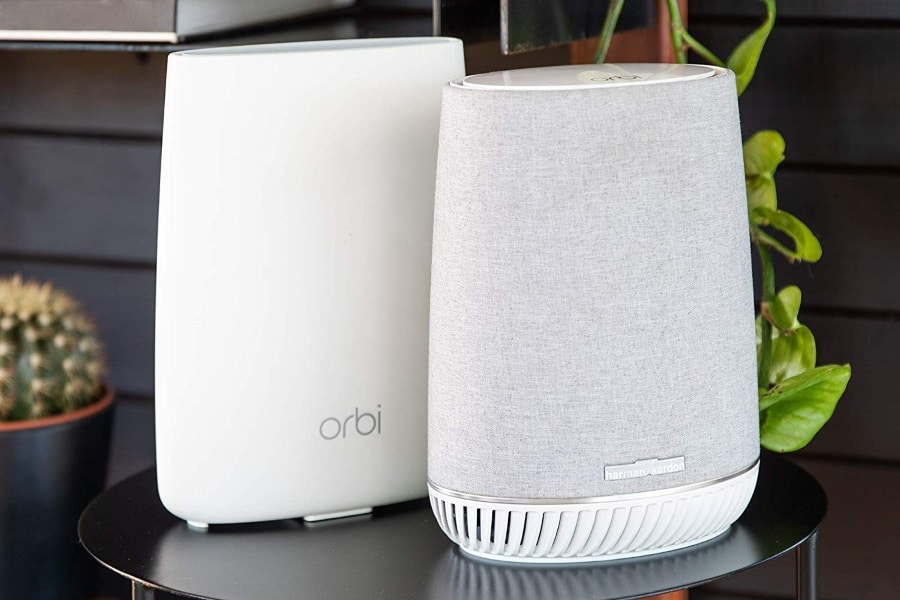 Netgear Orbi Mesh WiFi Satellite with Alexa
This powerful hardware is the ultimate network accessory. It's a WiFi range extender capable of expanding coverage up to 4,500 square feet (1370 sqm) at speeds up to 3GB per second. It's also a wireless speaker with premium audio tuned by Harman Kardon so you can have rich sound for a captivating listening experience.
With a front-facing woofer & far-field voice technology, Orbi Mesh is a powerhouse of sound and WiFi wrapped in innovation and good looks. Built-in Amazon Alexa adds voice controls for music and the usual setting alarms, controlling smart devices and checking weather forecasts. All of these features are packaged in a weather-resistant housing. Extend the WiFi to reach your shed or the kid's treehouse and become the greatest dad on the block.
The Orbi Voice will be available in Australia in Q1 2019.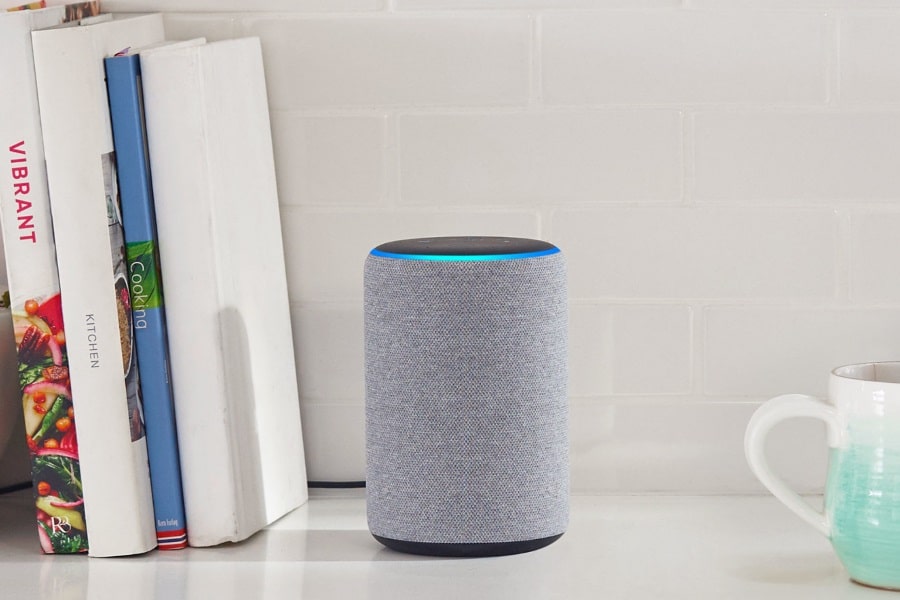 Amazon Echo Plus
Alexa has over 50,000 skills and counting. The affordable way to make use of them is with Echo Plus. This nifty gadget partners premium speakers for powerful 360° sound with a home hub and temperature sensor for modern, smart living. Use voice commands to control smart lights, locks, plugs and sensors. Or make calls, get the weather and catch up on the football scores. The built-in Dolby Processing is engineered, so your favourite artists are broadcast in high-quality audio. Use your voice to ask for any song, artist, or genre from Amazon Music, Spotify, Pandora, and more, and play music across compatible Echo devices across your home.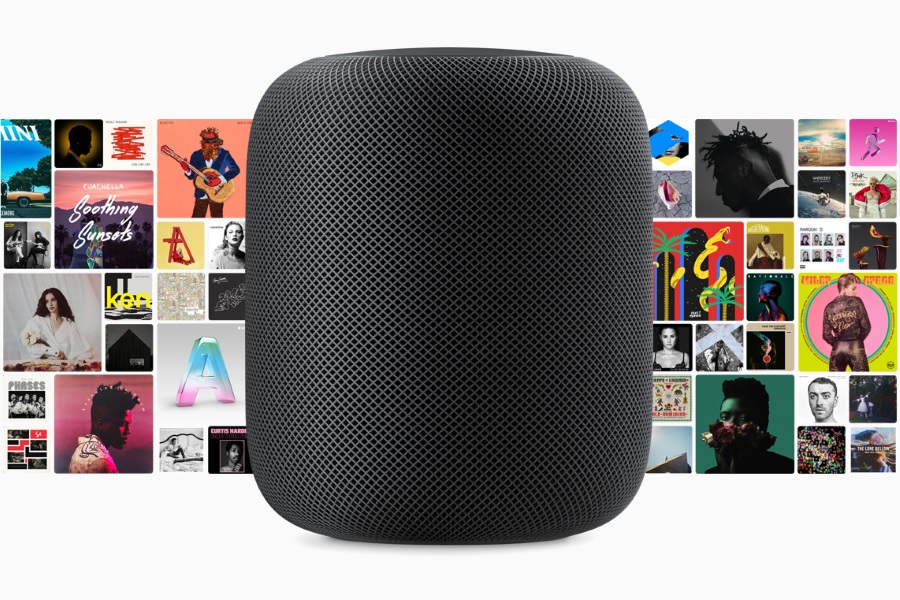 Apple Homepod
Homepod is Apple's answer to the Echo Plus. This speaker adapts to its location and delivers high-fidelity audio wherever it's playing. Together with 50 million songs on Apple Music and voice commands through the lovable Siri, Homepod is a streamlined way to discover music and control your smart home. "Hey Siri, play The Hives & Cyndi Lauper in a Christmas Duel."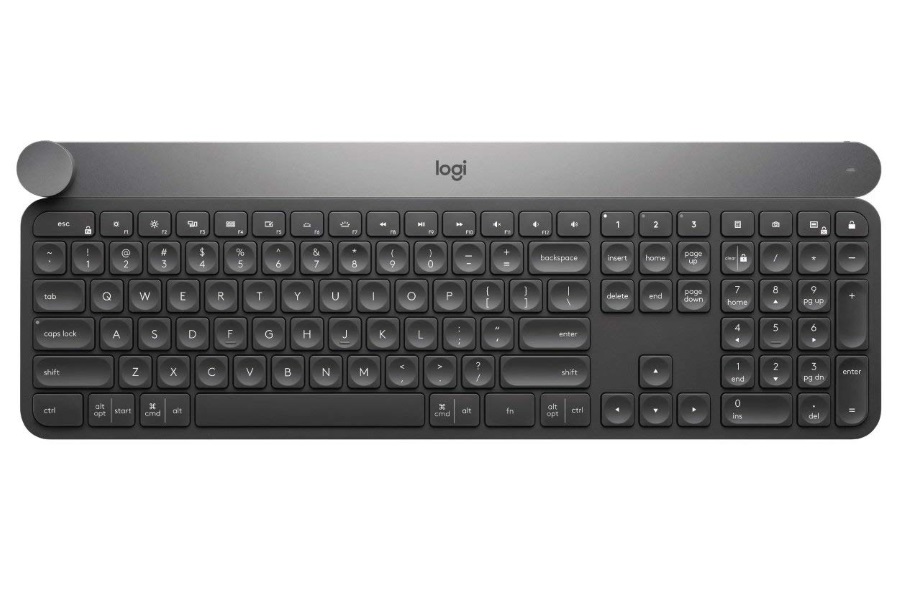 Logitech Craft Advanced Wireless Keyboard
The Logitech keyboard injects an extra dose of productivity into the home office. Work faster and more efficiently with a keyboard optimised for Adobe Photoshop, InDesign and other creative apps. The intuitive dial or crown can be used to adjust brightness, change stroke weight, enlarge text or even create charts in Microsoft Excel. You can switch between three Windows or Mac devices using Bluetooth. The keyboard is also backlit with smart illumination that senses the light in a room and adjusts the backlighting accordingly.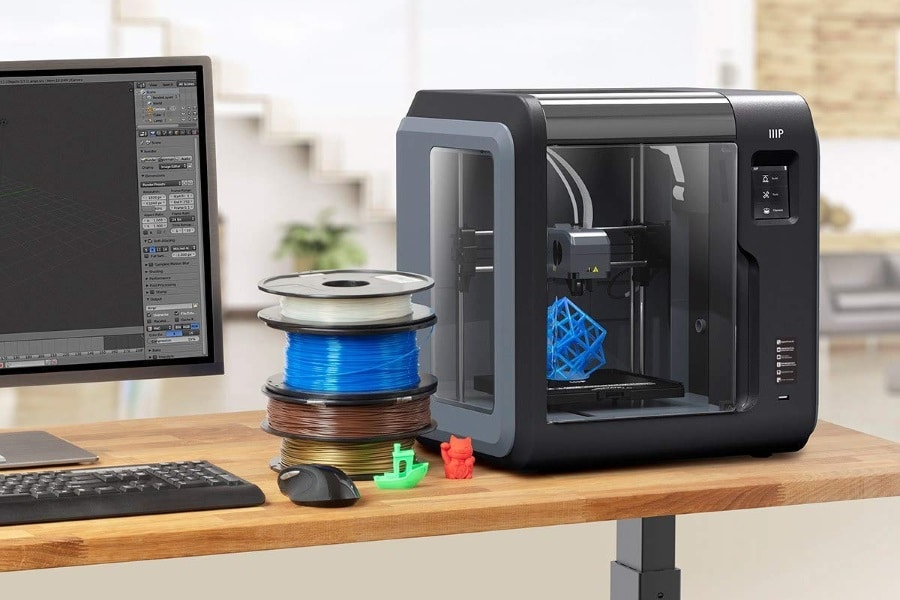 Monoprice Voxel 3D printer
The beginner-friendly Voxel brings 3D printing to the masses. It takes the maths and guesswork out of the printing process by reducing calibration to a single tap of the 2.8-inch colour touchscreen. The print nozzle can be swapped out in seconds, without the need for tools of any kind. Voxel features 8GB of internal memory, a USB port, a WiFi radio with a hotspot, and a built-in camera for monitoring print operations. If you want to get creative but have no idea what you're doing, Voxel is the ideal entry into 3D printing.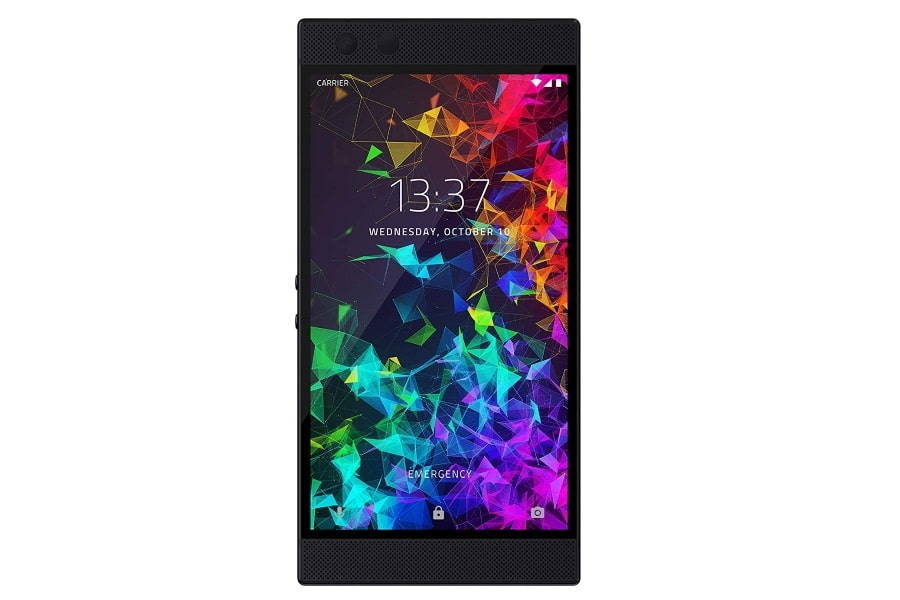 Razer Phone 2
Mobile gaming hits a new peak with the second generation Razer phone. New features include wireless charging, water resistance, an illuminated Razer Chroma logo on the back, plus an upgraded processor with vapour chamber cooling so the phone won't overheat. Dual front speakers mean Netflix and other content can be enjoyed with 5.1 surround sound in addition to crisp images through the 120Hz HDR display. Expect 8GB RAM, 64GB storage and a Mirror Black Finish. Bring on Diablo: Immortal and The Elder Scrolls: Blades!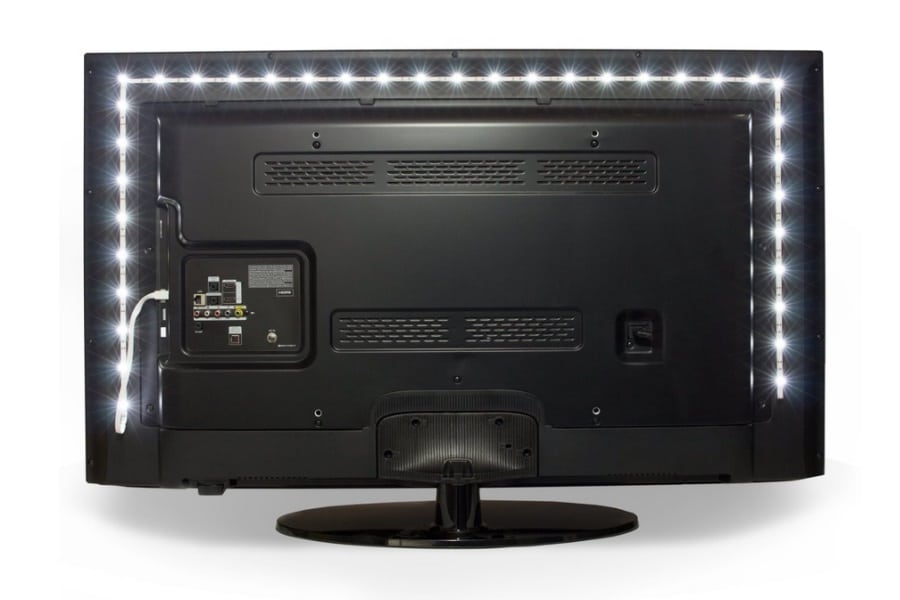 Luminoodle Color Bias Back-Lighting
What resembles bling for your monitor is actually a strip of ambient lighting that enhances your viewing experience and reduces the eye strain from looking at a bright screen in a dark room. You can choose between 15 colours at any one of the ten brightness settings to meet your requirements. An intuitive 3-button remote handles all of the Luminoodle's settings. Keep the ambience of a dark room while ditching those headaches.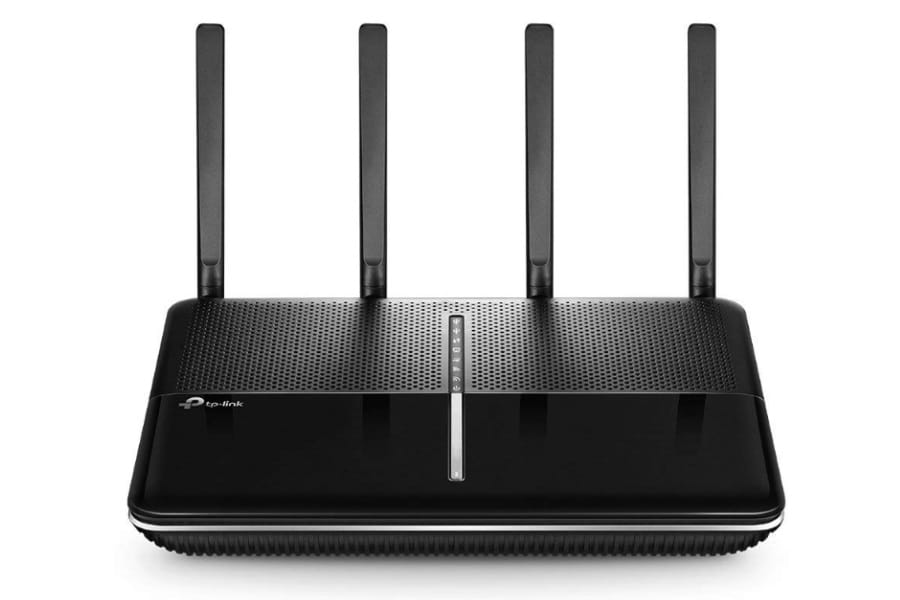 TP-Link AC3150 Wireless WiFi Router
If you're upgrading to 4K this holiday season, you're going to need a router that can handle streaming the crisp, yet data-chewing content. Or maybe you're a gamer who plans on downloading 100gb worth of Red Dead Redemption 2. Either way, this TP-Link router is optimised for stronger performance. That being WiFi up to 3150 Mbps for 4K streaming, real-time broadcasting and online gaming. This powerhouse also comes with TP-Link HomeCare powered by Trend Micro, which protects all of your devices from cyber threats and keeps your family safe.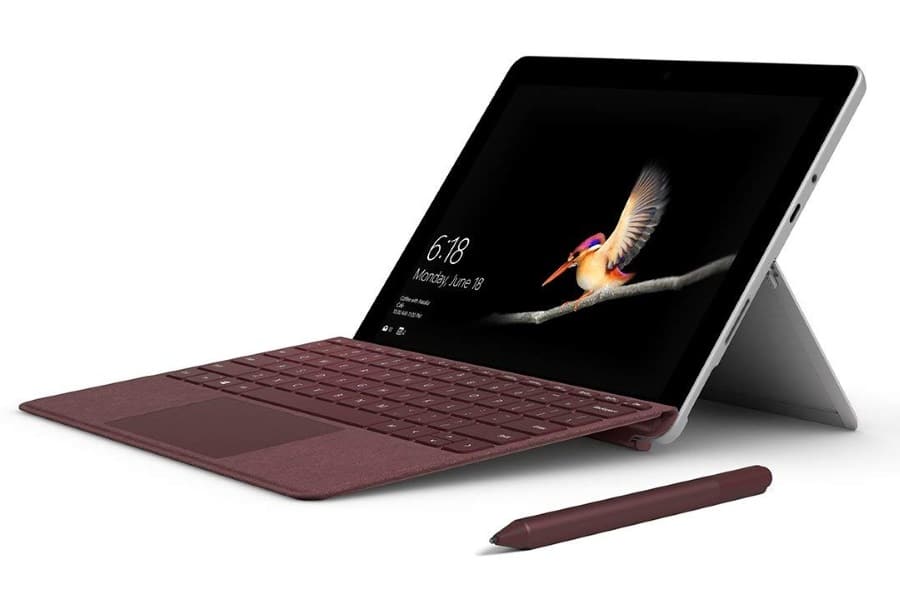 New Microsoft Surface Go
Surface Go is ten inches in size, 8.3mm thin and weighs just 1.15 pounds. Best of all, it's Microsoft's most affordable Surface yet. The high-resolution 3:2 PixelSense Display naturally supports Surface Pen and its 4096 levels of pressure sensitivity. Under the surface is a 7th Generation Intel Pentium Gold Processor 4415Y in a fanless design. The device is also good for up to nine hours of battery life at a time.
When in laptop mode, the device is joined by an ergonomic keyboard. Meanwhile, you'll have access to a full suite of apps, including Office. The device is also equipped with a USB-C 3.1 port, a headphone jack, and a MicroSD card reader. Indeed, it's never been easier to take your 2-1 device on the go, hence the name.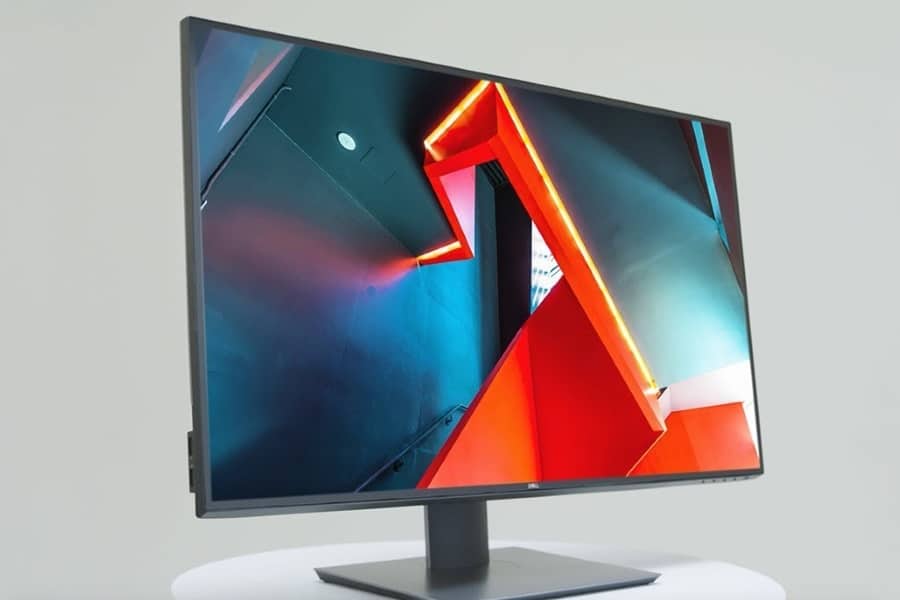 Dell UltraSharp 32 4K USB-C Monitor
Completing your Christmas desktop setup is a monitor that's UltraSharp by name, ultra sharp by nature. Images shine the way they were meant to on this borderless 31.5" 4K, monitor with HDR content playback support. From the brightest whites to the deepest blacks and an impressive colour depth of 1.07 billion colours. Multitask by switching between content from two different PCs, but only after the holidays. Pivot, tilt, swivel and adjust the height for a comfortable setup all day long, and a single cable handles both audio and visual. Happy viewing!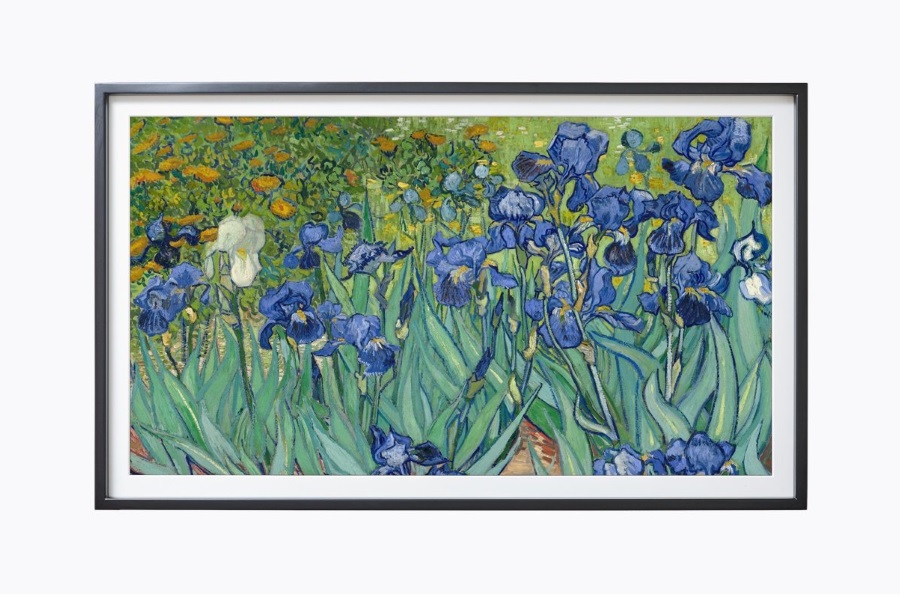 Depict Digital Art Frame
Now, this one's for the tech-head who also has a bit of an artistic side. It's called the Depict Frame and it has the ability to turn any home into an art gallery. Using 4K technology, the 49′ LCD canvas can display a dynamic range of your favourite pieces. Here we have proof that timeless tradition can seamlessly evolve with modern technology.
More Gift Guides:
2018 Christmas Gift Guide – The Gamer
2018 Christmas Gift Guide – The Corporate
View All Our Gift Guides