2018 Christmas Gift Guide – The Fitness Freak
According to a recent study by Captain Obvious for the Institute of Common Sense, staying in shape will help you live longer and feel better. Hence, there's no harm in exercising on the regular or becoming a certifiable fitness freak. Along the way, you'll meet a slew of fellow gym junkies, who likewise swear by a healthy lifestyle. It's for you and them that we present our 2018 Christmas Gift Guide – Fitness Freak Edition. In it, you'll find all the gear and gadgetry you could possibly ask for this holiday season. Get something for yourself and something for the fitness freak in your life. And stay healthy, my friends.
More Gift Guides:
2018 Christmas Gift Guide – The Tech Head
2018 Christmas Gift Guide – The Corporate
View All Our Gift Guides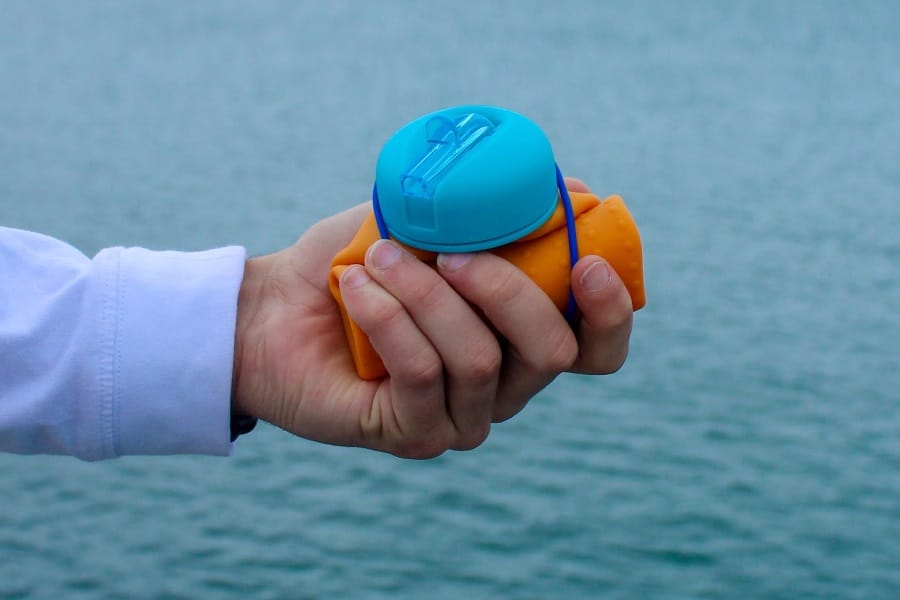 Rolla Bottle
Combining form and function to optimal effect, the Rolla Bottle stands tall when full and rolls down when empty. Composed of quality silicone, the BPA-free bottle makes for a truly versatile and space-saving accessory, whether you're hitting the gym or the campgrounds alike. PS. 10% of the company's profits go to environmental causes.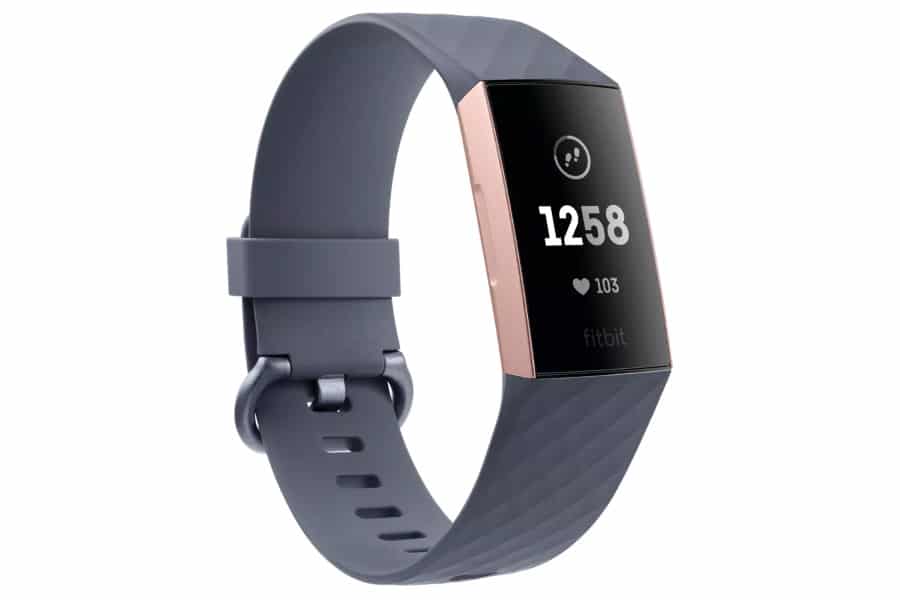 Fitbit Charge 3
At the forefront of modern-day activity-tracking is the Fitbit Charge 3, a sleek, smart and sturdy gadget if there ever was one. With this swim-proof and water-resistant stunner slapped around your wrist, you gain access to over 15 exercise modes, accurate heart monitoring, intensive feedback, and automatic sleep tracking, among other things.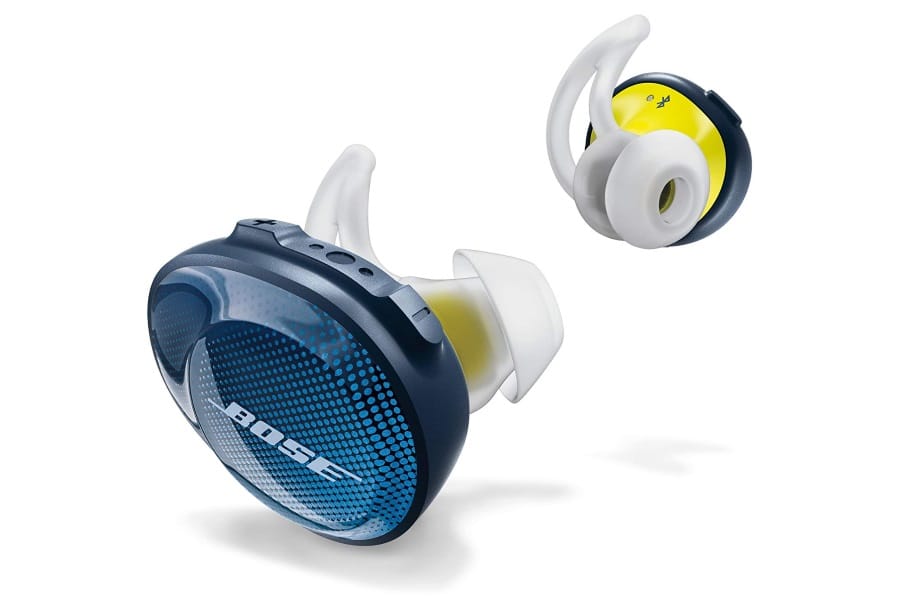 Bose SoundSport Free Truly Wireless Sport Headphones
No fitness regimen is complete without galvanising music, and the Bose SoundSport Free earbuds deliver ample tuneage, minus the cords. As if absolute freedom weren't enough, the buds are trackable by way of the Bose Connect App, sweat and weather resistant, and good for up to 5 hours on a single charge (plus an additional 10 hours when accompanied by the charging case). Guaranteeing an ergonomic fit are 3 different pairs of adjoining StayHear+ Sport tips.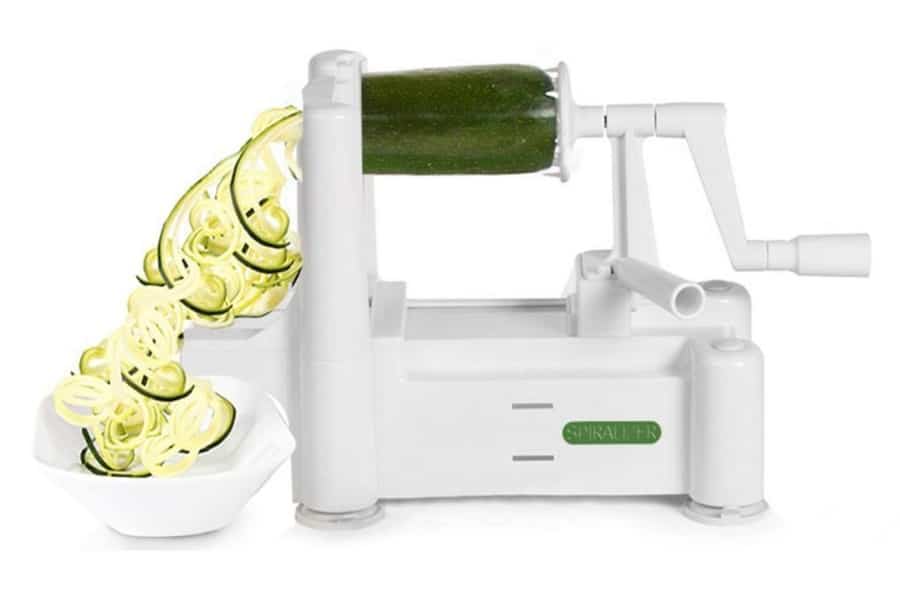 Spiralizer 5-Blade Vegetable Slicer
Healthy living and healthy food go hand in hand, to say the least. That brings us to the acclaimed 5-Blade Vegetable Slicer from Spiralizer, which allows you to get creative with your carrots, beets, and other veggies. Use it to explore the full potential of a raw, keto, vegan, or gluten-free diet, or to simply boost your body with some much-needed nutrients and minerals. The best part? This crafty product is indisputably affordable.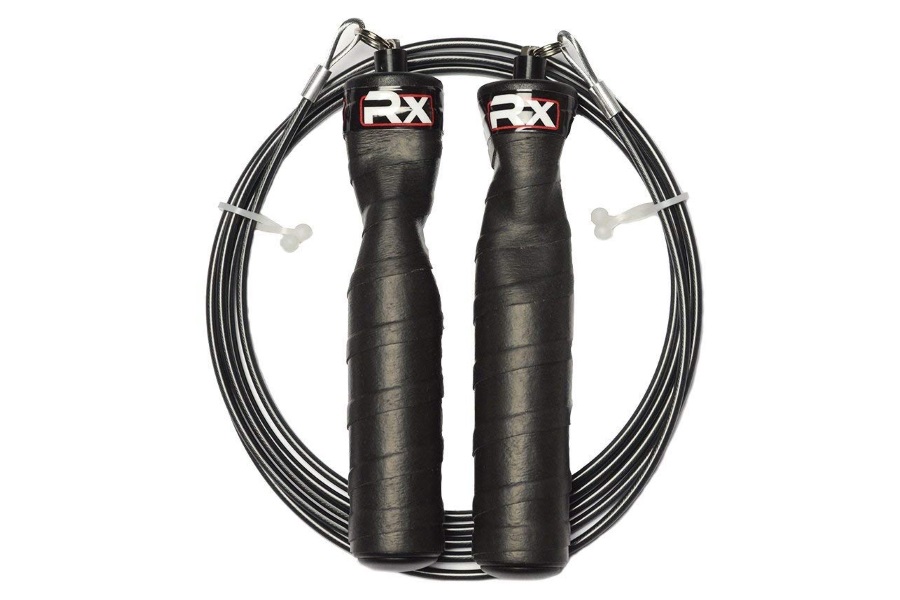 Rx Jump Rope
Fitness brand Rx is here with your jump rope prescription, which naturally brings forth a slew of peripheral benefits. Touting black ops handles and a trans black, non-adjustable 9'0″ cable, this workout essential is the same one used by top CrossFit athletes.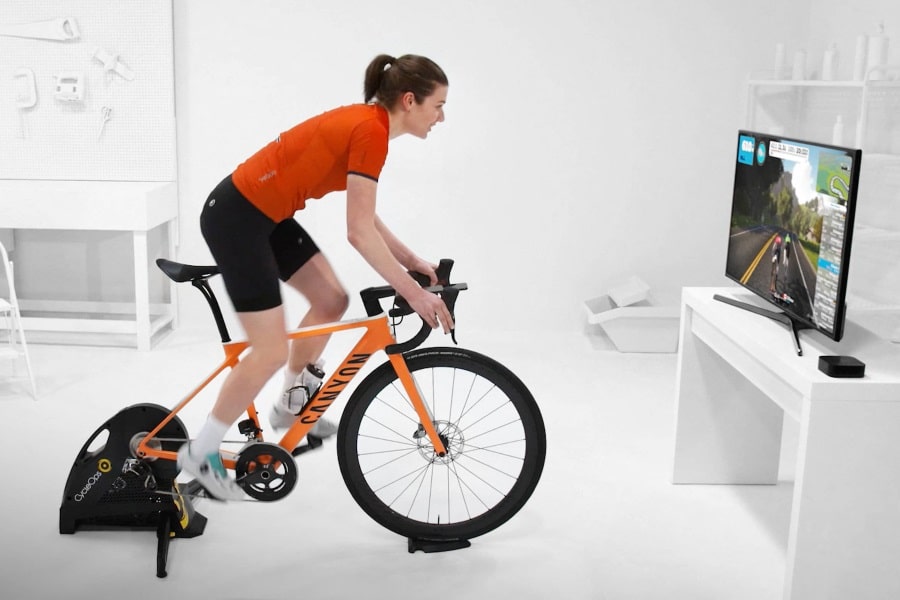 Zwift Membership
Sure, you can trudge to the nearest gym, or you can sign up for Zwift and bring the regimen home. The tech-savvy program not only pairs your personal bike with a range of virtual training games, but furthermore connects you with fellow cyclists from around the world. That's not to mention all the money you save. This is the future of fitness, gentlemen. Get onboard.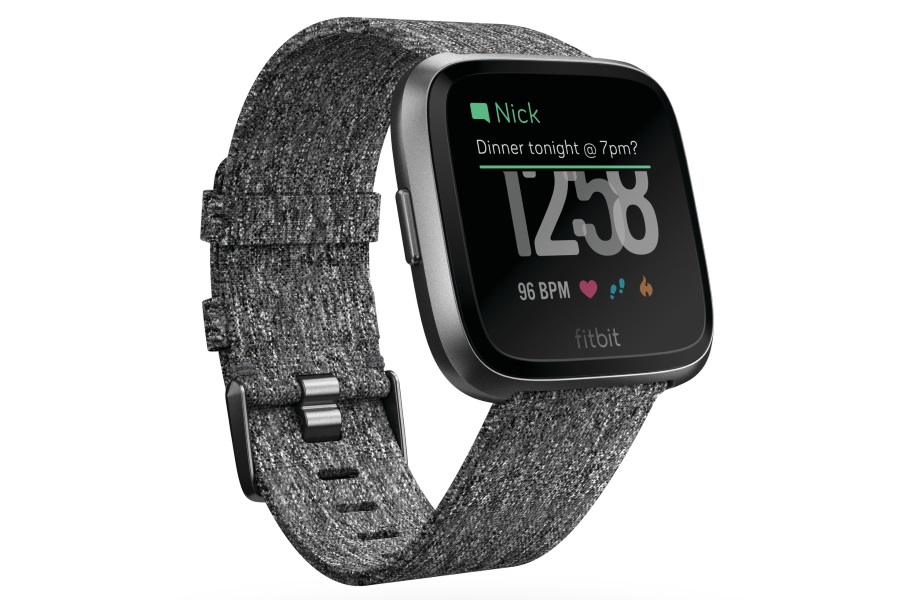 Fitbit Versa Smartwatch
Fitbit anticipated the modern smartwatch in more ways than one, and so the Versa feels like a natural extension of the brand's exemplary portfolio. Flaunting a legible interface, this handy piece of tech offers all-day activity tracking, a range of exercise programs, and access to your favourite apps. It can also store over 300 songs without the need for an adjoining smartphone. Throw it all together and you have the perfect gift for yourself or for the fitness freak in your life.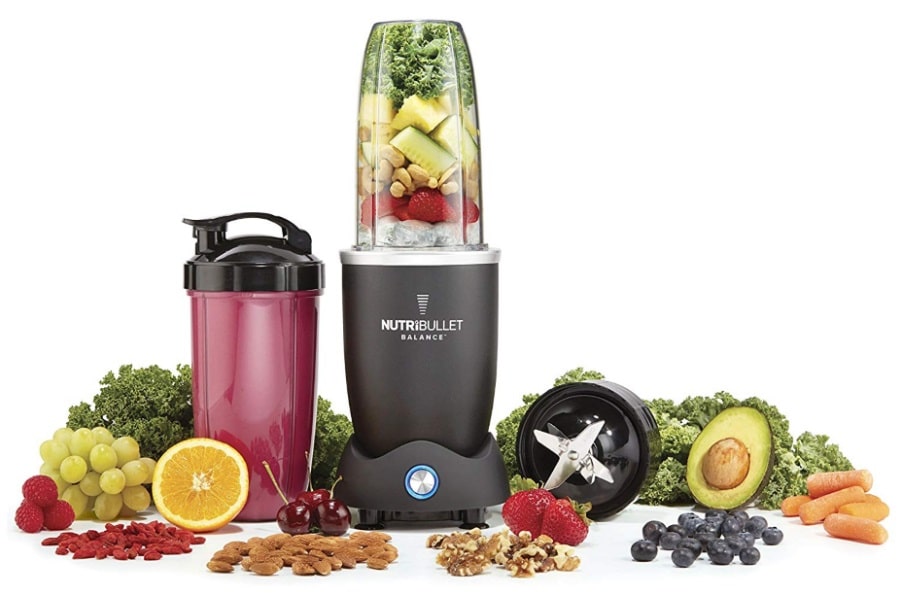 NutriBullet Balance: Bluetooth Enabled Smart Blender
Putting the "smart" in smart living, the NutriBullet Balance comes with a built-in Bluetooth nutrition sensor. As a result, the already formidable blender connects with a NutriBullet Balance app on your phone, allowing you to calculate the exact nutritional value of your smoothie, among other things. Adding it to your arsenal is a no-brainer.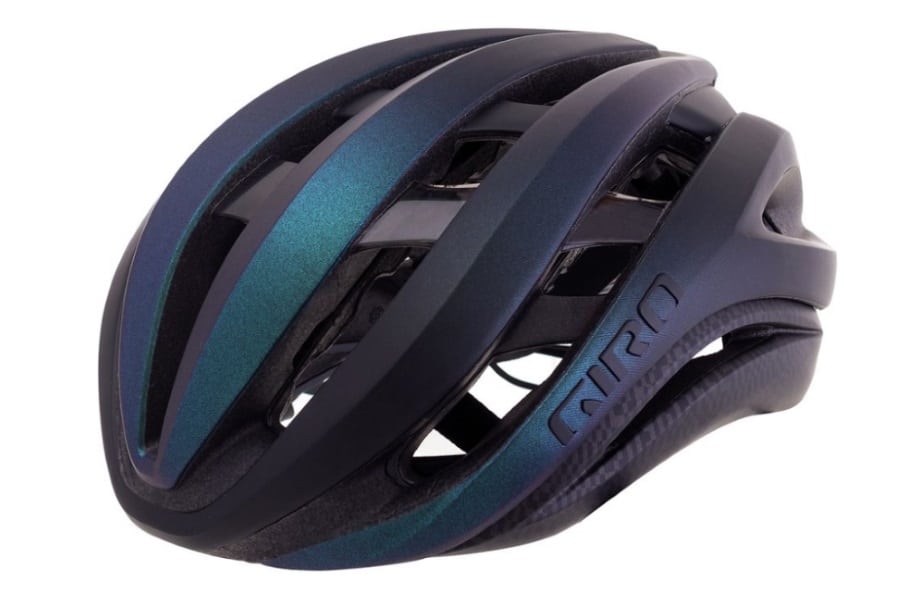 Giro Aether MIPS Helmet
More than a mere cycling helmet, the Giro Aether MIPS is a downright revolutionary way to protect your most important asset (i.e. your cranium). As comfortable as it is optimal, the helmet delivers customised adjustments, and combines a sturdy laser-cut shell with an EPS foam buffer. Also featured are 11 massive cooling vents, sunglass ports, and MIPS Spherical technology. The privilege of owning this helmet will cost you, but do you really want to cut corners when protecting your head?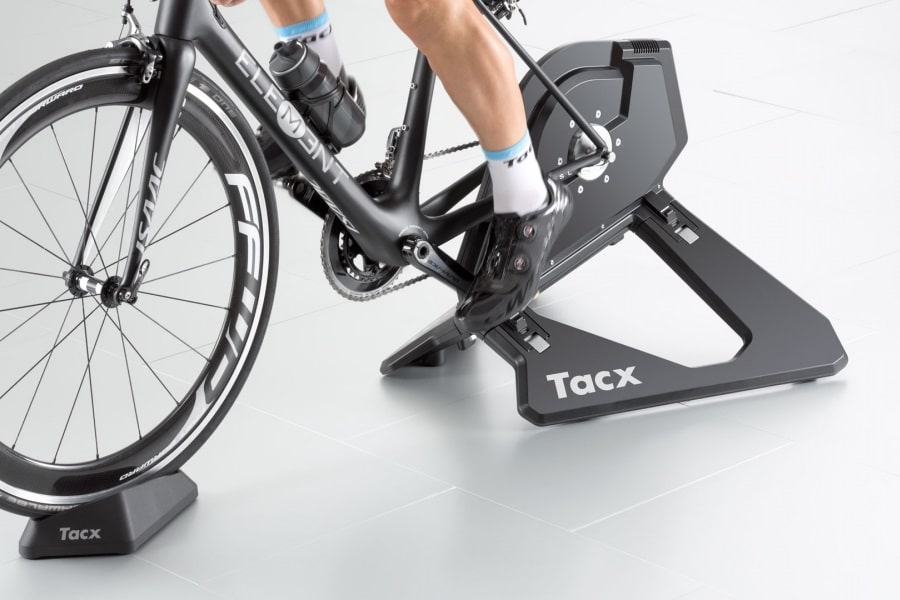 Tacx Neo Smart Direct Driver Trainer
Foldable, smart and compact, the Tacx Neo Smart Direct Driver Trainer represents the most powerful and silent trainer to date. With an 11-Speed Cassette 11-28T at its disposal, this true direct-drive machine can simulate various road conditions, and work with or without wires. It also syncs with both Apple and Android devices, along with a host of third-party software.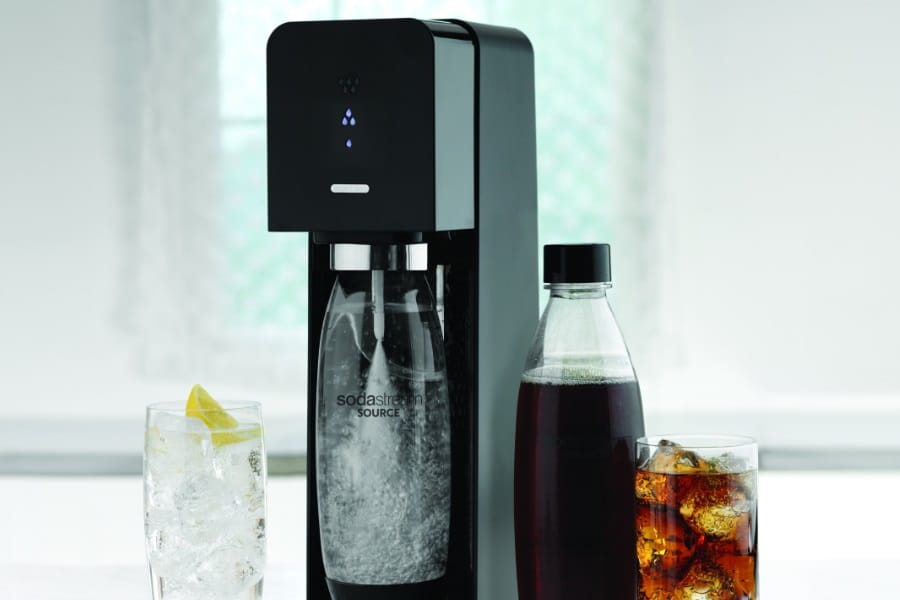 SodaStream Source Sparkling Water Maker Starter Kit
Turn your favourite fitness freak on to the wonders of fresh sparkling mineral water by grabbing him or her this SodaStream Starter Kit. Equipped with an LED fizz indicator and snap-lock bottle technology, this classy carbonator requires no electricity or batteries. Included with purchase is a 1-litre BPA-free reusable bottle, as well as a 60-litre mail-in rebate.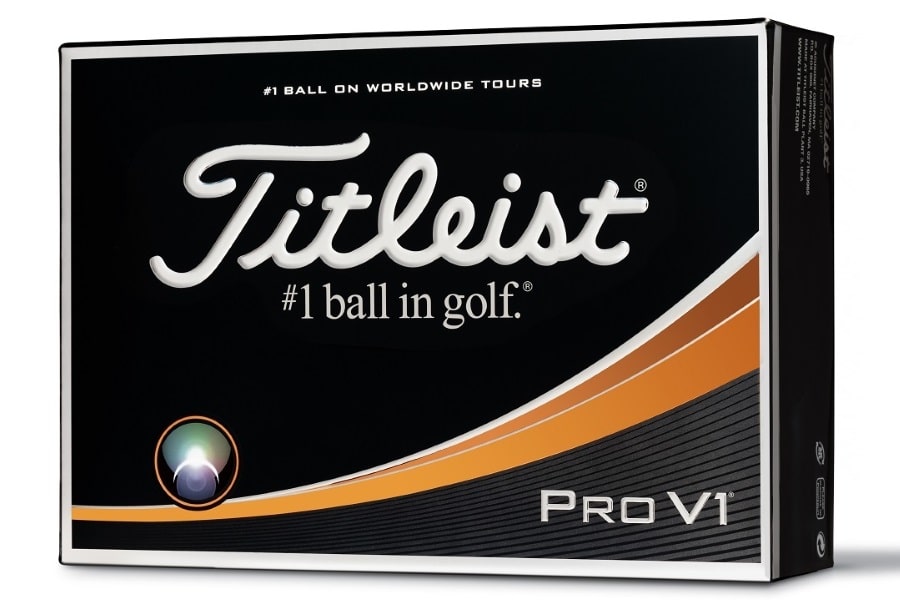 Titleist Pro V1 Golf Balls
Up your golf game in modern style with these Pro V1 Golf Balls from Titleist. Bolstered by 2.0 ZG Process CoreGood technology, each ball is good for long distance, lower long game spin, and consistent flight. Consider it living proof that not all golf balls are created equal.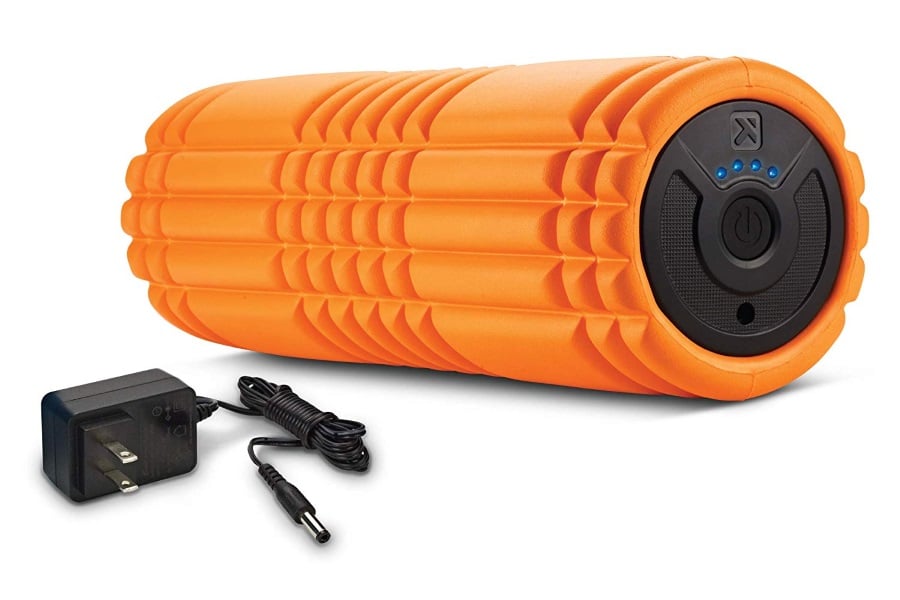 Trigger Point Performance GRID Vibe Plus Vibrating Foam Roller
Rife with therapeutic benefits, the GRID Vibe Plus Vibrating Foam Roller helps prepare the body for peak performance. Cordless and compact, it comes equipped with a rechargeable battery and a patented GRID surface. Thanks to four vibration frequencies, the tool increases blood circulation, relieves pain, and aids with muscle recovery, getting you into shape for getting into shape…if that makes sense.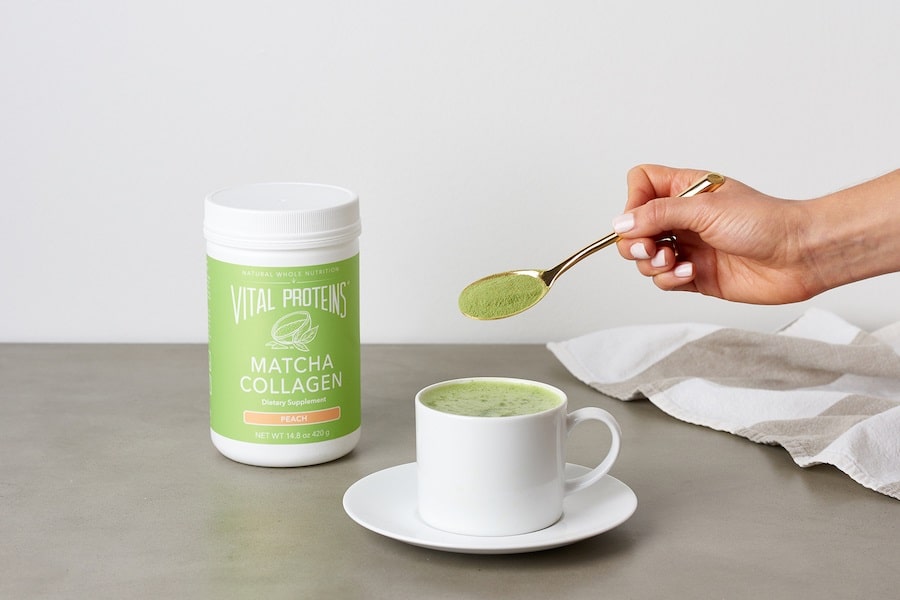 Vital Proteins Matcha Collagen Supplement
Loaded with Japanese matcha collagen, this dietary supplement is rich in both antioxidants and free-radical-fighting agents. That alone makes it far more beneficial than your average cup of green tea. Collagen, by the way, is a certifiable building block, which connects bodily tissues and vicariously strengthens hair, skin, nails, and joints, among other things.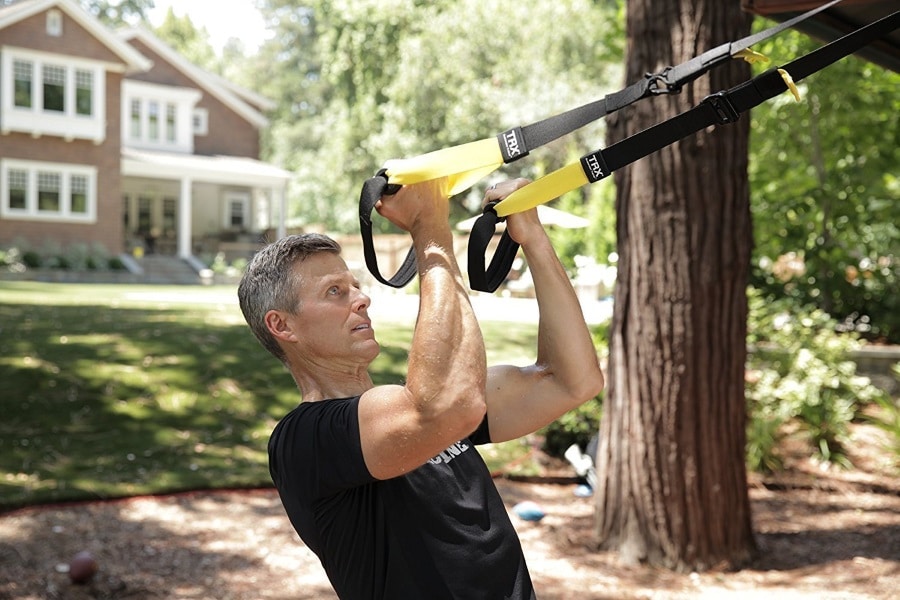 TRX Home Gym Suspension System
Squeezing a full spectrum of fitness routines into one convenient package, the TRX Home Gym Suspension System offers a full-body workout no matter where you might be in the world. Rigorously tested to support up to 350 pounds of body weight and over 900 pounds of resistance, this all-in-one system is like a full-blown gym that can fit in your travel bag.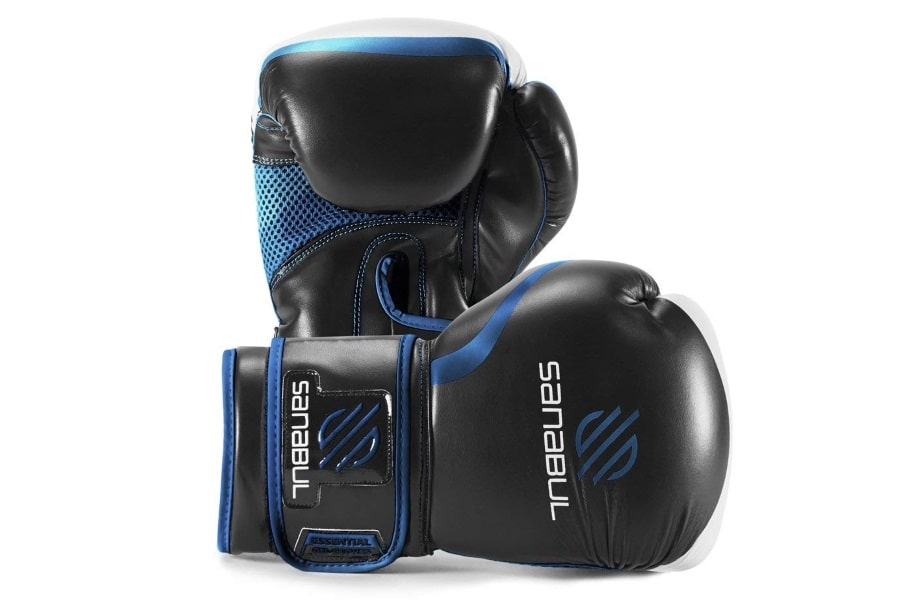 Sanabul Training Gloves
You don't need to get in the ring to enjoy the perks of a boxing regimen. Should you decide to partake, the Sanabul Training Gloves have you covered. Made of high-performance leather and infused with gel impact protection foam, the gloves host a longitudinal arch design to fit the hand's natural curvature. Also featured are a mesh palm and a secure hook and loop closure system, amounting to a breathable feel and perfect fit.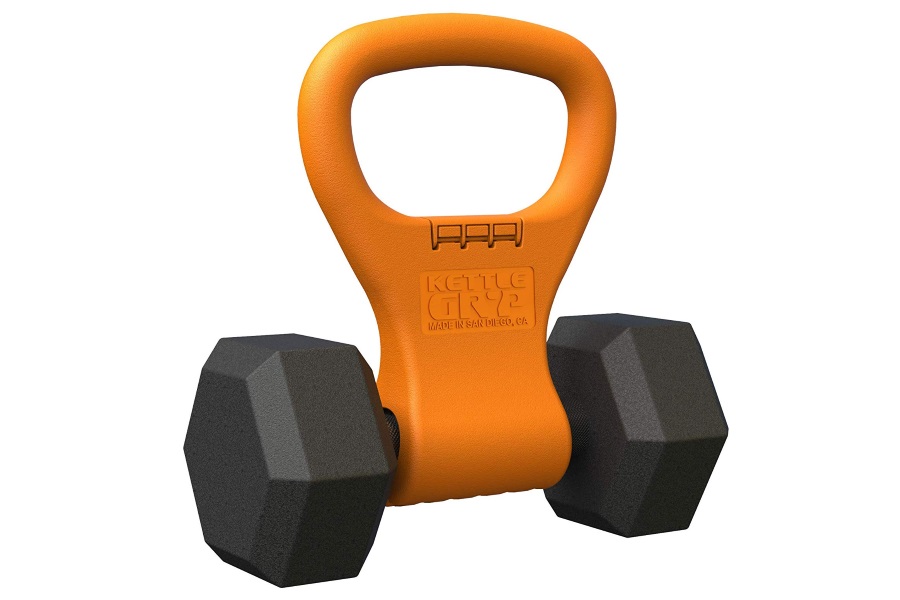 Kettle Gryp
Take your kettlebell workout on the go with the trusty Kettle Gryp. Weighing in at less than a pound, this acclaimed, durable product fits right in your gym bag and works with an array of dumbbells. Don't leave home without it.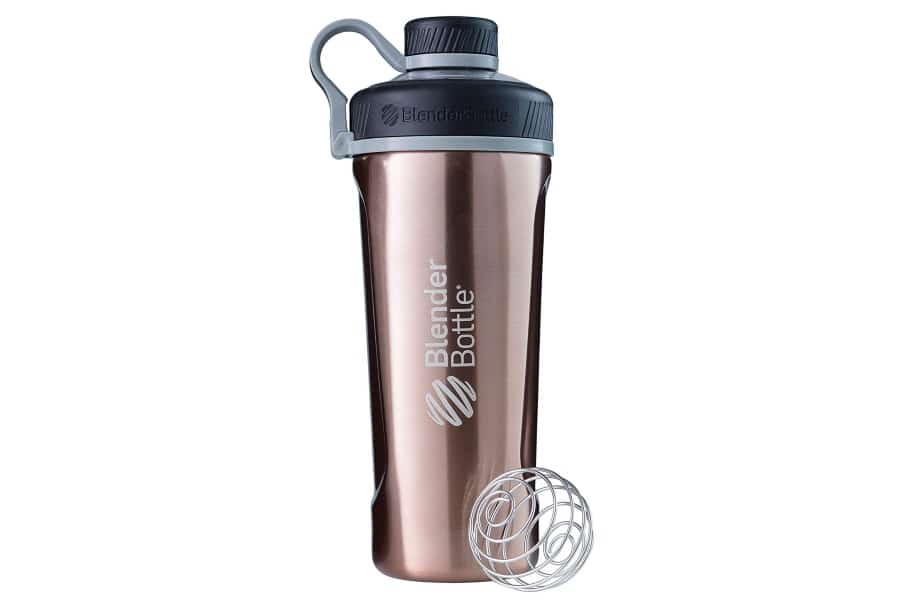 BlenderBottle
True to its name, the BlenderBottle comes with a 316L stainless steel BlenderBall Whisk, which mixes the interior contents when the bottle is shaken. As for the 26oz bottle itself, it's constructed out of premium, BPA and phthalate-free materials, and equipped with a twist-on cap. It's also double-wall vacuum insulated, and thereby able to keep drinks cold for up to 24 hours.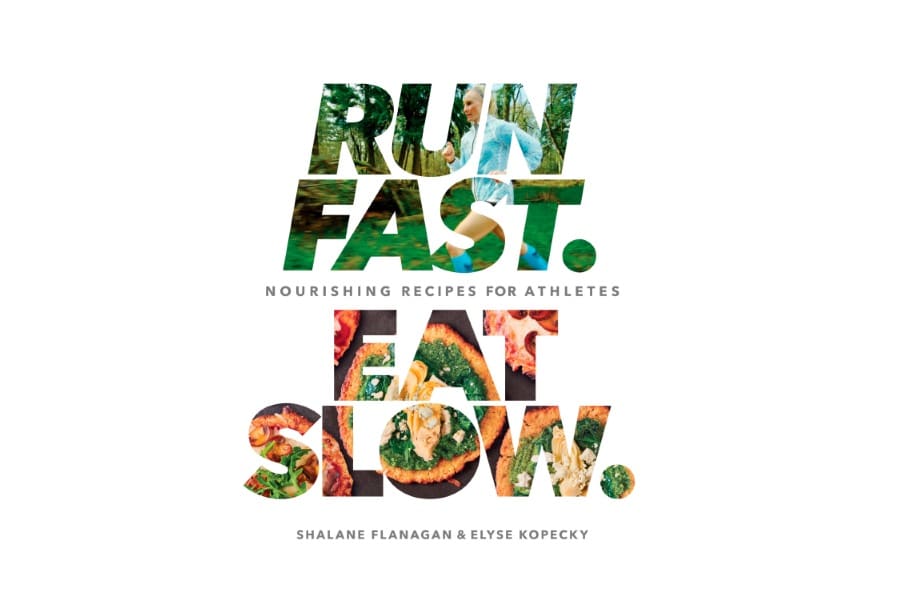 Run Fast. Eat Slow.
Brought to you by Olympian athlete Shalane Flanagan and world-class chef Elyse Kopecky, this best-selling cookbook serves up cuisine that's as flavourful as it is nutritional. Aimed squarely at fitness freaks, the book delivers over 100 satisfying recipes, for everything from snacks to drinks to full-blown meals. Think Arugula Cashew Pesto, Double Chocolate Teff Cookies, and High-Altitude Bison Meatballs and you're heading in the right direction. Meanwhile, you won't find any flour or refined sugar on the list of ingredients.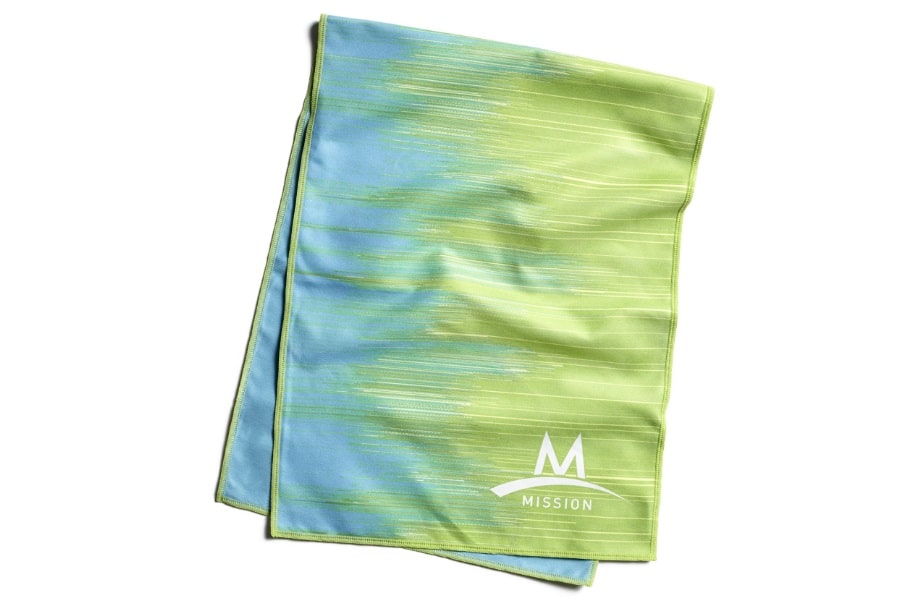 Mission Enduracool Microfiber Cooling Towel
Cool down in proprietary style with the Enduracool Microfiber Cooling Towel from Mission. Not only does the towel cool to 30 degrees below the average body temperature when wet, but it offers UPF 50 protection as well. Reusable and machine-washable, this is one heck of a handy towel, indeed.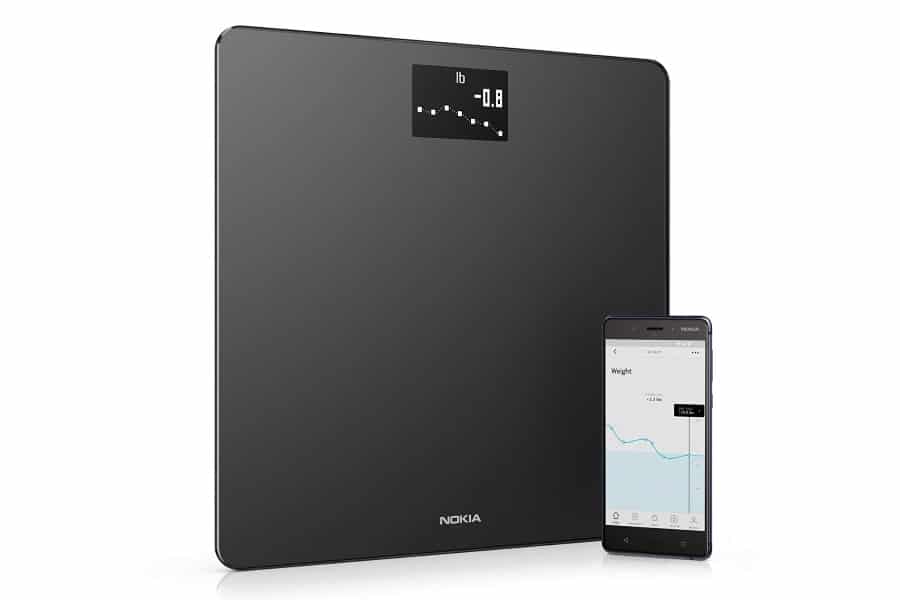 Withings/Nokia Body Smart Scale
Allow us to introduce the one and only scale you will ever need to own. Dubbed the Withings/Nokia Body Smart Scale, this resourceful product syncs with a Health Mate app on your mobile device, duly keeping pace with weight trends and BMI for up to eight people. It also tells you the weather, because why the heck not?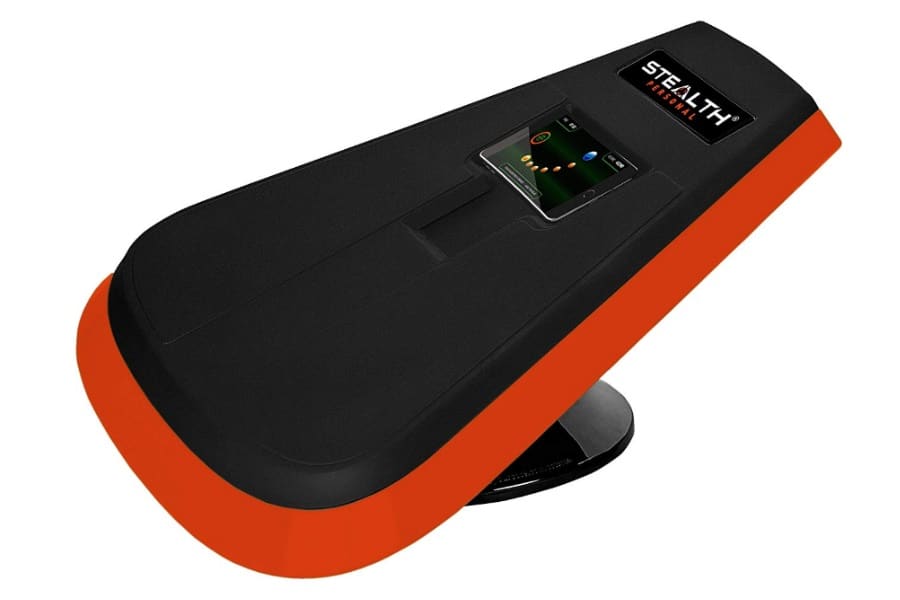 Stealth Core Trainer
A superb and innovative product, the Stealth Core Trainer works with your smartphone and presents you with a variety of personal challenges. Consequently, you may never look at sit-ups, crunches, the plank, and other workout staples the same way again. Suffice to say, this thing will downright spoil you or the fitness freak in your life.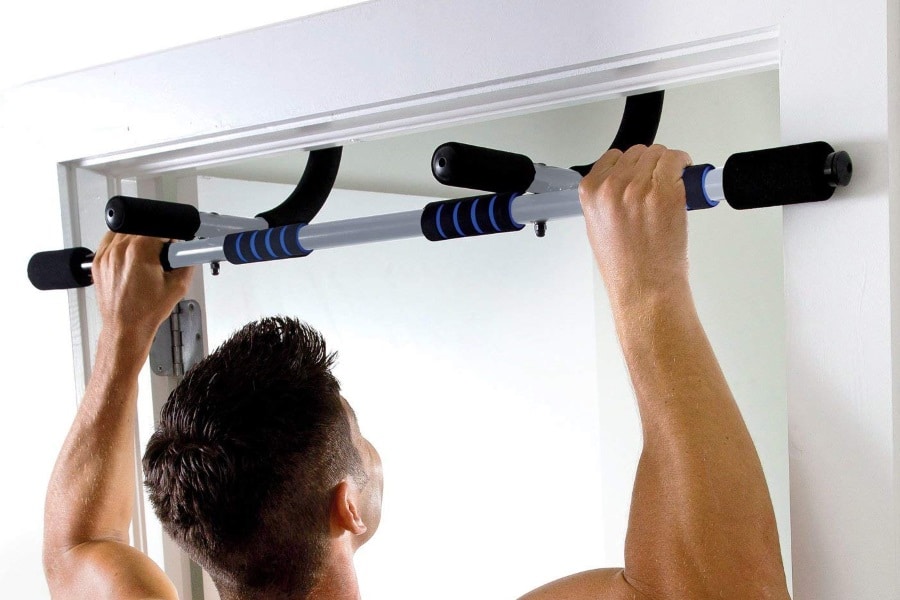 Pure Fitness Multi-Purpose Doorway Pull-Up Bar
Made of heavy-duty steel and compatible with most doorways, this multi-purpose fitness bar installs in seconds and can handle up to 250 pounds of weight. Featured on the bar are six foam padded grips and eight different grip positions, allowing you to maximise your upper body workout to the fullest potential. On top of all that, it's quite affordable.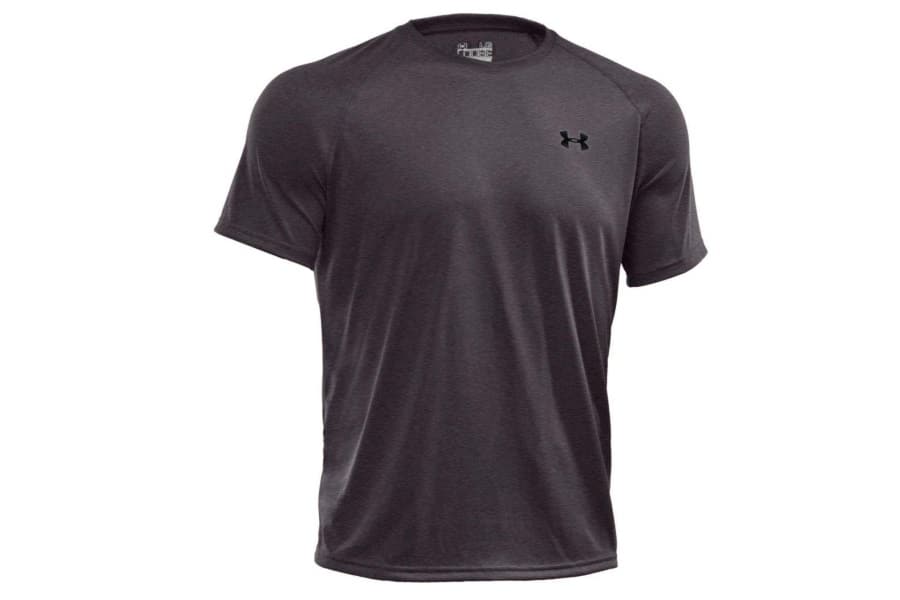 Under Armour Men's Tech Short Sleeve T-Shirt
As one of the biggest names in the sportswear game, Under Armour definitely knows a thing or two about the men's tee. It's then no surprise that this Men's Tech Short Sleeve T-Shirt delivers a tight aesthetic, quick-drying technology, anti-odour properties, and a loose, comfortable fit. Available in a variety of colours, this is one shirt to rule them all, with thousands of positive reviews to show for it.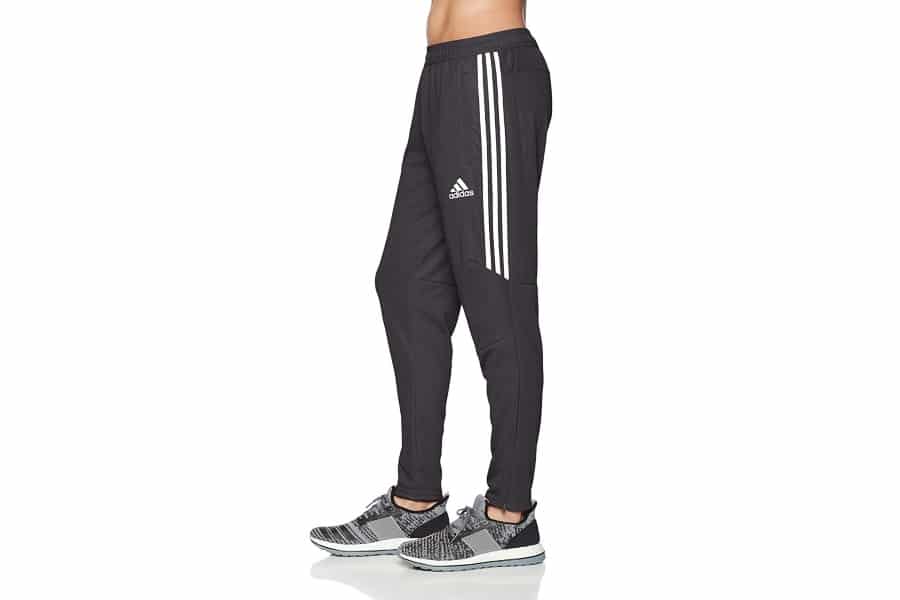 adidas Men's Soccer Tiro 17 Training Pants
For a fully optimised get-up, combine that Under Armour tee with these streamlined training pants from adidas. Made of 100% polyester, the pants keep you cool and dry by way of ventilated climacool technology. Also featured are an elastic waist with drawcord, a mesh insert below the back waist, front zip pockets, ribbing on the lower legs, and the brand's signature three-stripes. Get a pair for yourself and a pair for your favourite fitness freak, and roll up to the track like the bosses you are.
---
2018 Christmas Gift Guide – The Tech Head
2018 Christmas Gift Guide – The Corporate
All 2018 Christmas Gift Guides
---