2018 Christmas Gift Guide – The Traveller
Whether it be for business or pleasure, Aussies have a deep-rooted love of travel, as if the spirit of exploration is in the country's very own collective DNA. Accordingly, we take our thirst for adventure to a variety of global destinations, raking in all sorts of precious memories along the way. That said, travel doesn't automatically mean plane-hopping to some exotic locale on the other side of the planet. After all, driving into the wilderness or to the shore for the weekend can be just as rewarding. What ultimately remains is the thrill of experiencing new things, and going new places, preferably with friends and/or loved ones. It's then no surprise that travel-related gifts are more or less guaranteed to please this holiday season. Speaking of which, we've put the best of those gifts in one convenient place. Without further ado, we present our 2018 Christmas Gift Guide – The Traveller.
More Gift Guides:
2018 Christmas Gift Guide – The Tech Head
2018 Christmas Gift Guide – The Fitness Freak
View All Our Gift Guides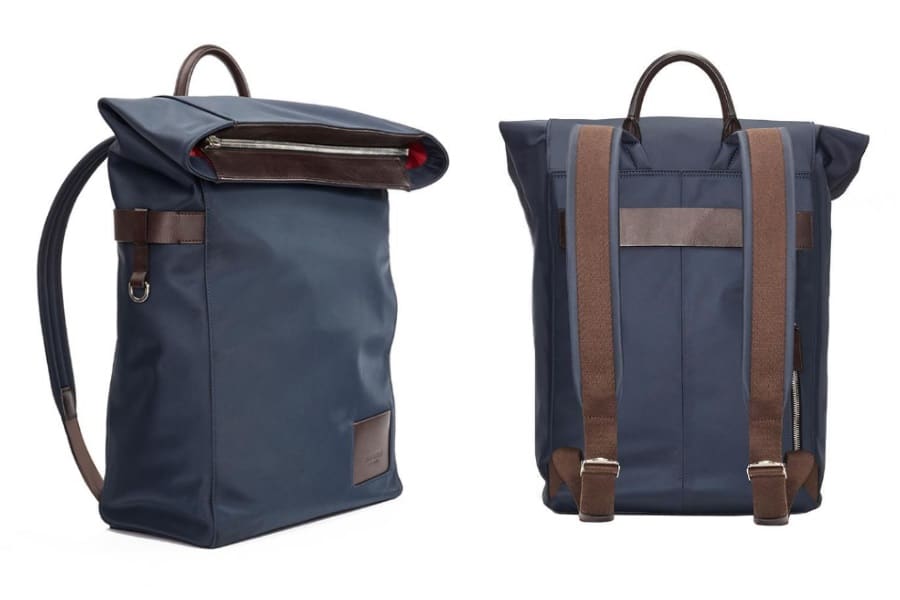 1. Travelteq Hong Kong Folded Backpack
Your daily commute has just got easier with this Hong Kong Folded Backpack from Travelteq. Crafted with the highest quality materials with waterproof nylon and vegetable-tanned Vacchetta leather trimmings, the bag features 9 smart compartments for a seamless travel experience. On the back there's even a zipped pocket for protected valuables and a leather strap to attach the bag to a trolley suitcase.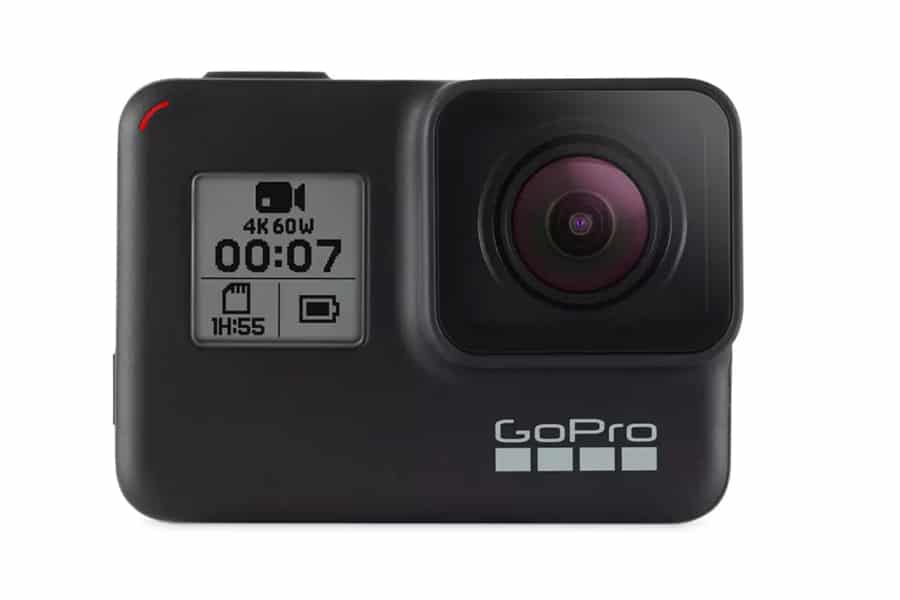 2. GoPro HERO7 Black
The foremost name in the action camera game presents its newest stunner, better known as the GoPro HERO7 Black. As versatile as it is durable, the compact device is waterproof to 10m, capable of shooting hyper-smooth video, and optimal in the face of various lighting conditions. For those seeking a hands-free experience, the camera performs 16 different functions at the drop of a respective voice command. The HERO7 Black also syncs with Facebook Live, allowing you to stream each amazing moment as it happens. Indeed, this acclaimed gadget does it all.
Colors: Black
Features: HyperSmooth Video; Rugged + Waterproof; voice control; SuperPhoto; Live Streaming
Price: $329.99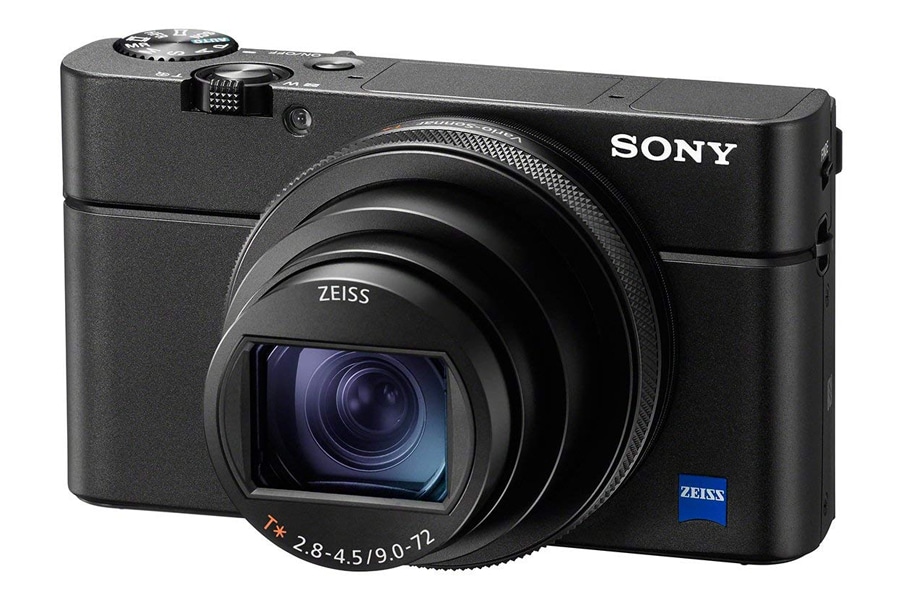 3. Sony Cyber-Shot RX100 VI
Ideal for travel, the Sony Cyber-Shot RX100 VI is beautifully compact in design, and lightning fast in performance. In fact, it touts the world's fastest hybrid AF system, which combines focal-plane phase detection AF and contrast detection AF, and goes to work in as fast as .03 seconds. Good for high-speed continuous shooting, the camera comes equipped with a high magnification 24-200mm ZEISS lens, Optical SteadyShot image stabilisation, 4k video, high-density tracking AF technology, a 1-inch 20.1MP Exmor RS stacked back-illuminated CMOS sensor w/ DRAM, and a rechargeable battery. On the back is a tiltable LED touch screen with touch AF. Put everything together and you have a camera that's ready for any adventure you can throw its way. Get it for the traveller in your life and watch his or her head explode.
Colors: black
Features: 24-200mm F2.8-F4.5 ZEISS Vario-Sonnar T lens; optical image stabilization; battery life up to 330 shots / 165 minutes; electronic viewfinder
Price: $1,198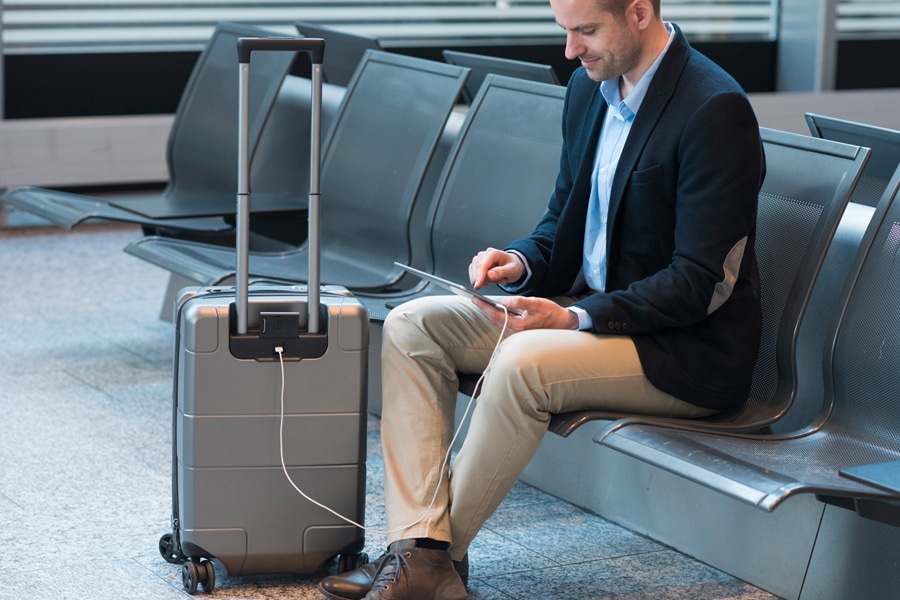 4. Victorinox Lexicon Hardside Frequent Flyer Smart Carry-On Suitcase
For trips abroad, a quality carry-on can make a world of difference. Swiss brand Victorinox is here to heed the call with the Hardside Frequent Flyer Smart Carry-On Suitcase. Made of durable 100% virgin polycarbonate, the suitcase hosts 60mm dual-caster wheels, puncture resistant YKK zippers, a USB port and SIM card replacement tool concealed within the handle bezel, and an integrated USB cable. Meanwhile, owning the carry-on means being automatically enrolled in the Swiss Tracker Bag Tracking Program, which will locate your lost luggage anywhere in the world, free of charge.
Colors: titanium / black
Price: $402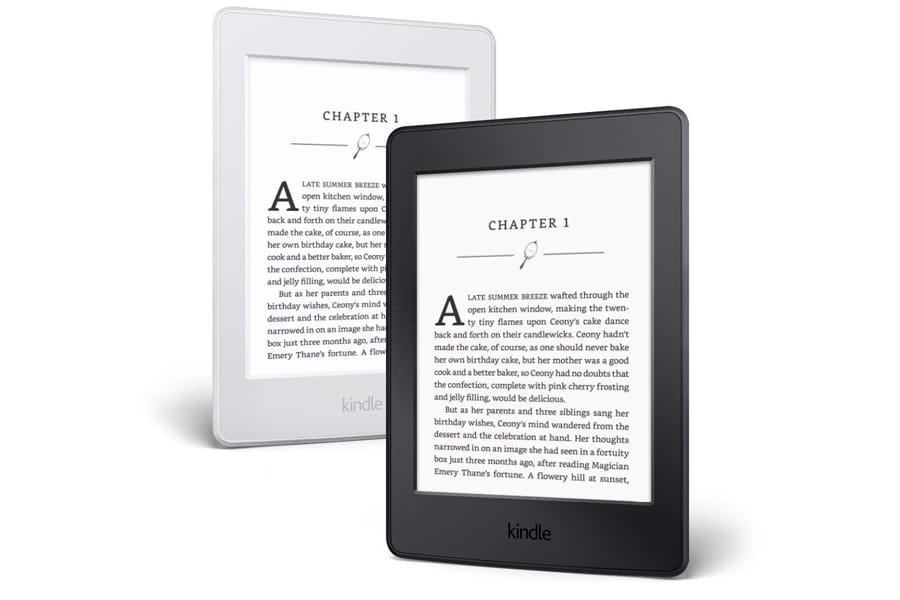 5. Kindle Paperwhite E-reader
A vacation isn't a true vacation if you don't wedge out some time to read and relax. For that, the Kindle Paperwhite E-reader is your friend. Bolstered by a high-resolution 300 ppi display, Amazon's best-selling Kindle puts millions of titles at your fingertips, many of which come in at a supremely low price (think $2.99 or less), and some of which are free for Prime members. Also featured are a built-in adjustable light, a totally glare-free screen, and a battery that can last for weeks on a single charge.
Colors: white / black
Features: 300 ppi resolution display; long battery life
Price: $100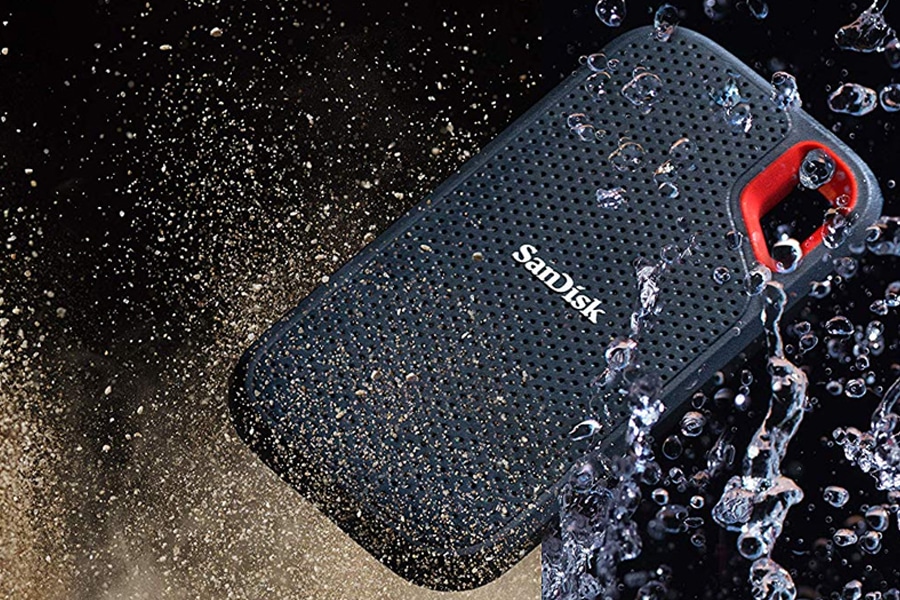 6. SanDisk Extreme Portable SSD
Take your portable data storage to the extreme with this popular solid state drive (SSD) from SanDisk. Not only does the nimble drive offer 500GB of storage along with high-speed transfers, but it's even water and dust resistant to the tune of an IP55 rating. Included with purchase are a USB Type-C to Type-C cable, and Type-C to Type-A adapter. Don't go abroad without it.
Features: high-speed transfers – up to 550MB/s read speeds; shock-resistant solid state core; for PC and Mac users
Price: from $89.88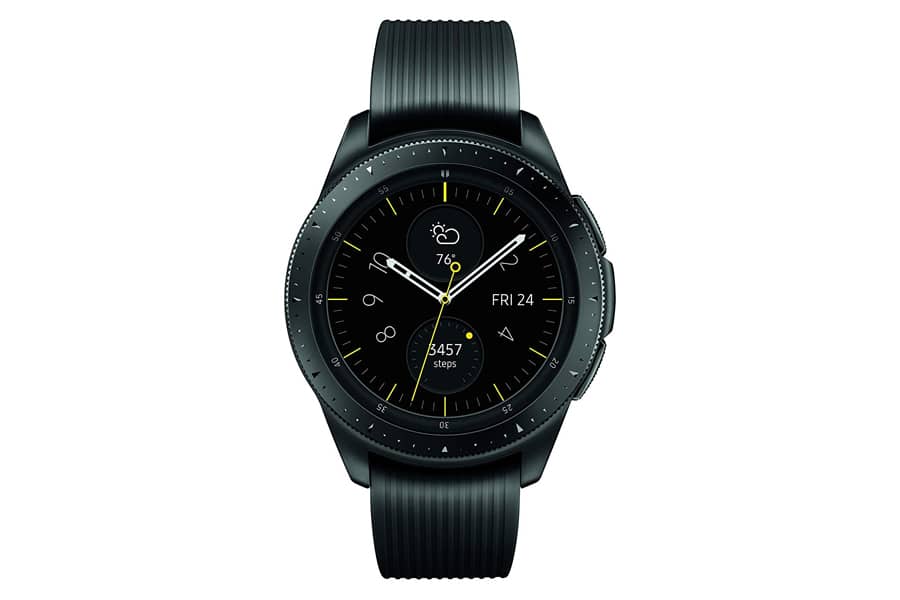 7. Samsung Galaxy Watch
Fusing modern intelligence with supreme durability and some analog style, the Samsung Galaxy Watch represents the best of all worlds. Available in two sizes and three colours, the water-resistant watch runs for days on a single charge and comes protected by Corning Gorilla Glass DX+. It's compatible with both Android and iOS smartphones by way of Bluetooth, and capable of accurate health tracking, among other things. Your wrist has now been upgraded.
Colors: rose gold / black
Features: 42mm; Bluetooth connectivity; 270 mAh battery; compatible with Android and iPhone; Tizen 4.0 OS
Price: $259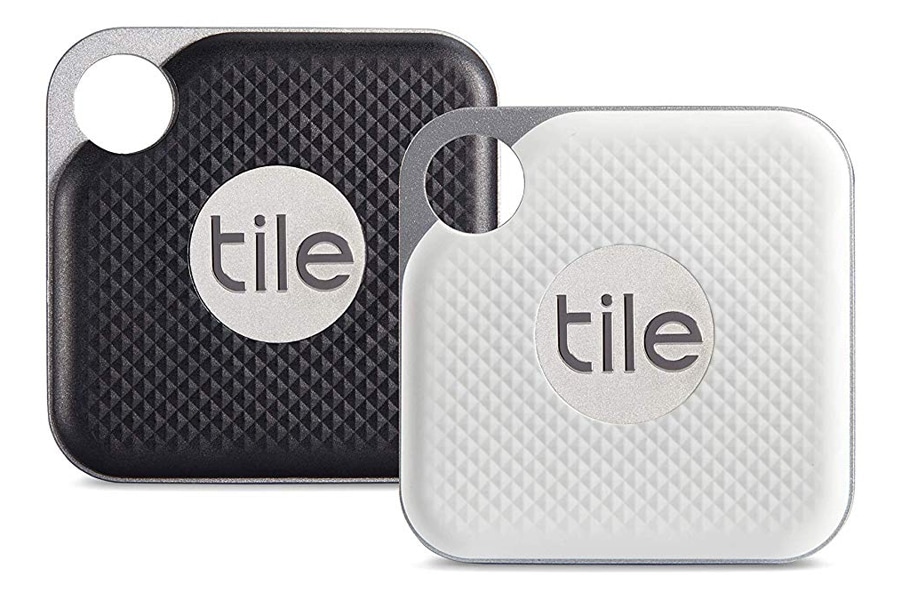 8. Tile Pro with Replaceable Battery
Dealing with lost stuff is a headache at home, and an absolute nightmare when travelling abroad. Enter the Tile Pro, which helps you keep track of your most precious possessions, delivering a ring when activated by your smartphone. On the flip side of that coin, the handy accessory can also help you locate your smartphone by making the phone ring when you double press the Tile button. Meanwhile, if your lost item is far away, fret not, because the Tile community can use a broad network of apps to help you locate your missing valuable(s). Powering the tracker is an easily replaceable battery with a guaranteed life of at least one year.
Colors: black / white
Features: works with Alexa; CR2032 battery; water resistant
Price: $60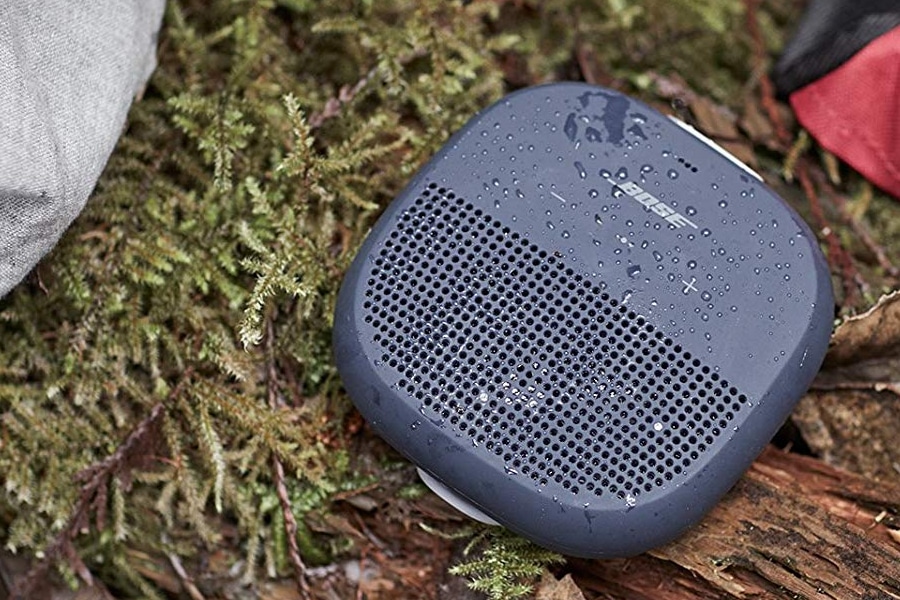 9. Bose SoundLink Micro Waterproof Bluetooth Speaker
Perfect for beach getaways and camping trips, the Bose SoundLink Micro Waterproof Bluetooth Speaker delivers a wireless range of 30 feet, and 6 hours of play time on a single battery charge. Expect to be pleasantly surprised by the compact speaker's powerful bass and crisp, balanced acoustics. Also featured is a built-in speakerphone for calls, with voice access to Siri or Google Assistant on your phone. This party-friendly product is wildly popular for all the right reasons, affordability being one of them.
Colors: black / bright orange / midnight blue
Features: 10.24 ounces; built-in mic for speakerphone; 30 feet wireless range; IPX7 rating; up to 6 hours of play time
Price: $99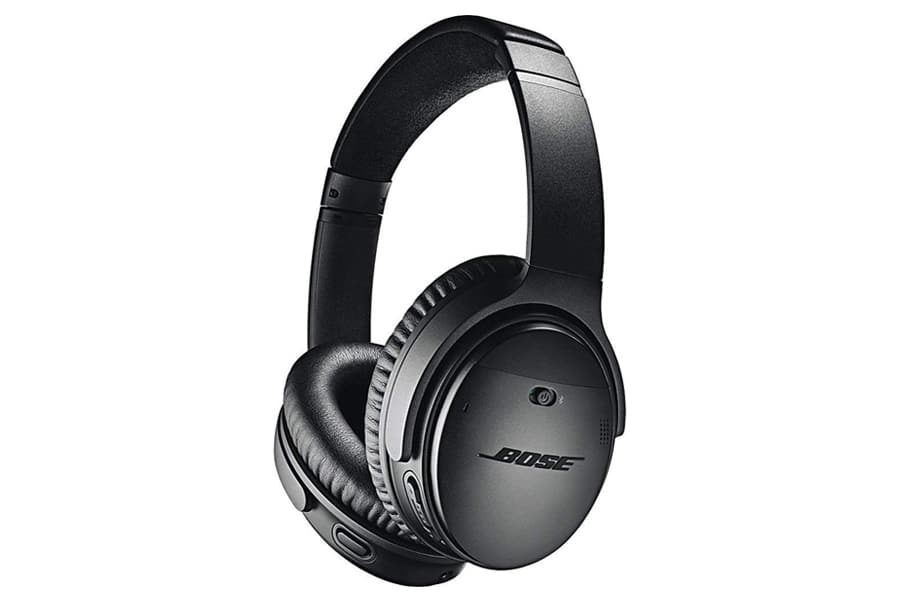 10. Bose QuietComfort 35 (Series II) Wireless Headphones
Want to really put a smile on your favourite traveller's face? Then slide the Bose QuietComfort 35 (Series II) Wireless Headphones under his or her Christmas tree this year. They deliver three levels of noise cancellation, a noise-rejecting dual microphone system, and superb audio performance. Furthermore, they come with Alexa built-in, enabling voice access to music and information. For even more control, use the adjoining Bose Connect app. Oh, and did we mention they're ridiculously comfortable and completely wireless? Indeed, no extended trip is complete without them.
Colors: black / silver / rose gold
Features: three levels of noise cancellation; Alexa-enabled; bluetooth
Price: from $299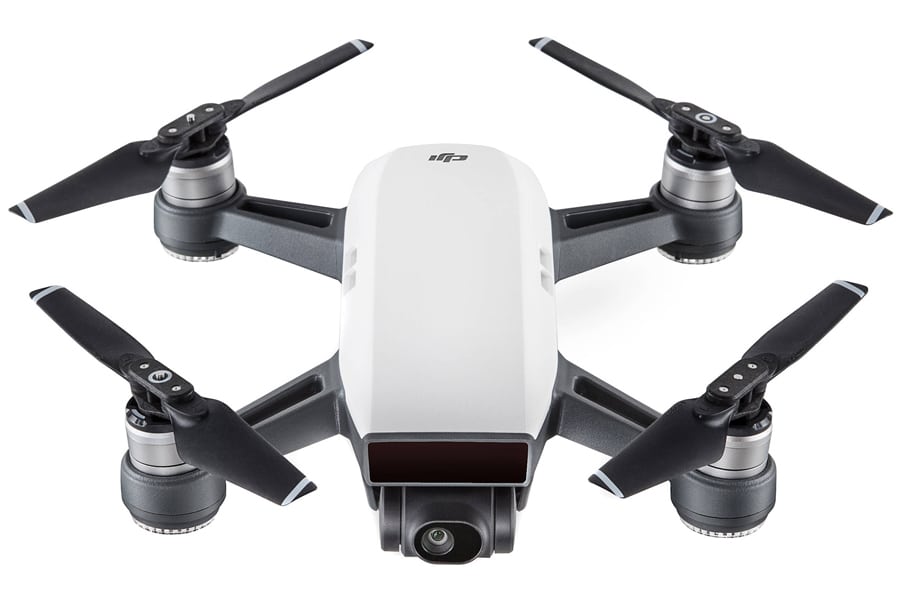 11. DJI Spark Portable Mini Drone
The next best thing to snapping pics or videos from a moving helicopter, the DJI Spark Portable Mini Drone comes loaded with all sorts of premium technology. We're talking intelligent flight modes, quick shot videos, 2-axis stabilisation, a high-resolution camera, a bevy of safety features, variable speeds, and a host of controls. Meanwhile, it all comes in a lightweight, compact body, the kind of which can fit right in your backpack.
Colors: Alpine white / lava red / meadow green / sky blue / sunrise yellow
Features: Quick Shot videos with a tap; Intelligent Flight modes; 2-axis stabilized gimbal camera
Price: $288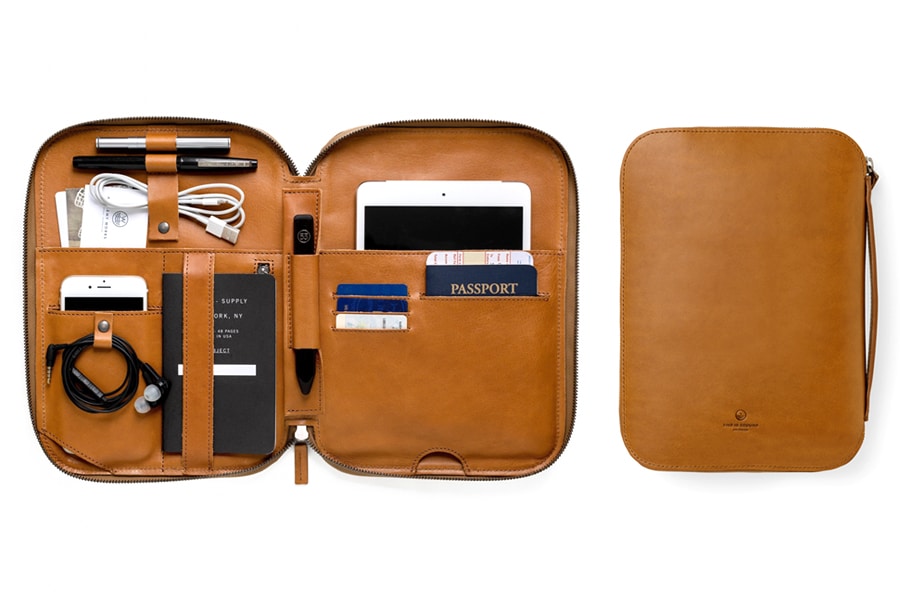 12. This is Ground Mod 5 Organizer
If you like to travel in style, then scope the Mod5 Organizer from This is Mod. Made of beautiful bovine leather, the distinguished product includes a magnetic dock for interchangeable inserts, a slew of slots and pockets, a toffee-coloured exterior, and microfibre pocket lining, among other things. Use it to stash your tablet, phone, cards, cords, currency, and whatever else you might travelling with. Heck, even if you're not taking this organiser abroad, use it for work, and then watch as your peers wipe the drool off their faces. Needless to say, it also makes for an unforgettable Christmas gift.
Colors: black / toffee
Features: 10 pockets; 5 slots; magnetic dock for interchangeable inserts; microfiber pocket lining; custom Italian leather construction
Price: from $268.98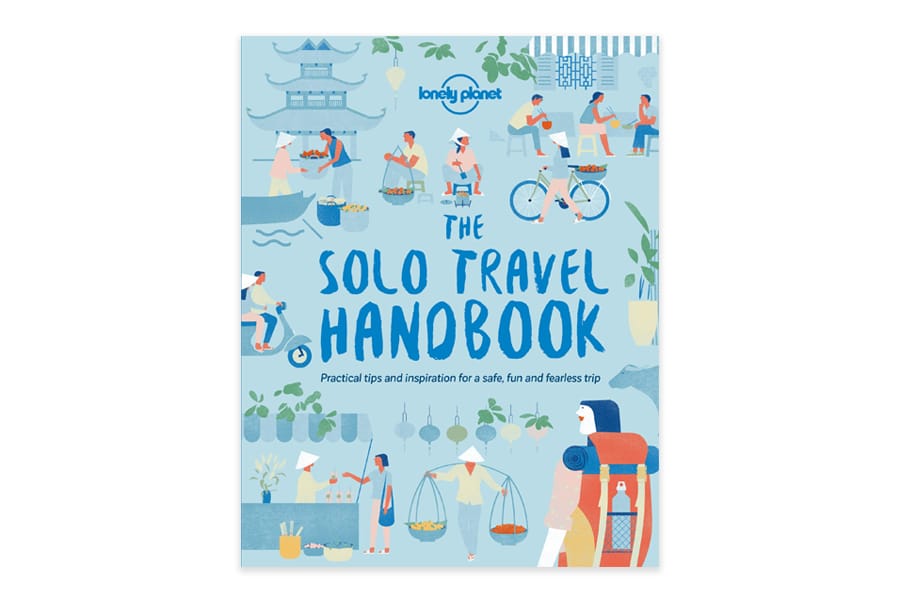 13. The Solo Travel Handbook by Lonely Planet
Sometimes, the urge to travel is so powerful that you simply can't wait for your best mates to join in. That said, flying solo does come with its own list of built-in obstacles, many of which are psychological in nature. If you're experiencing any doubts, let this wonderful handbook from Lonely Planet steer you back in the right direction, and even be your guide. On these pages, you'll find all the advice, insight, and inspiration you could possibly ask for. Specifically, the book will help you overcome fears, find deals, budget your trip, create an itinerary, meet fellow adventurers, befriend locals, travel safely, and more. As it turns out, it's not such a lonely planet after all.
Price: from $10.06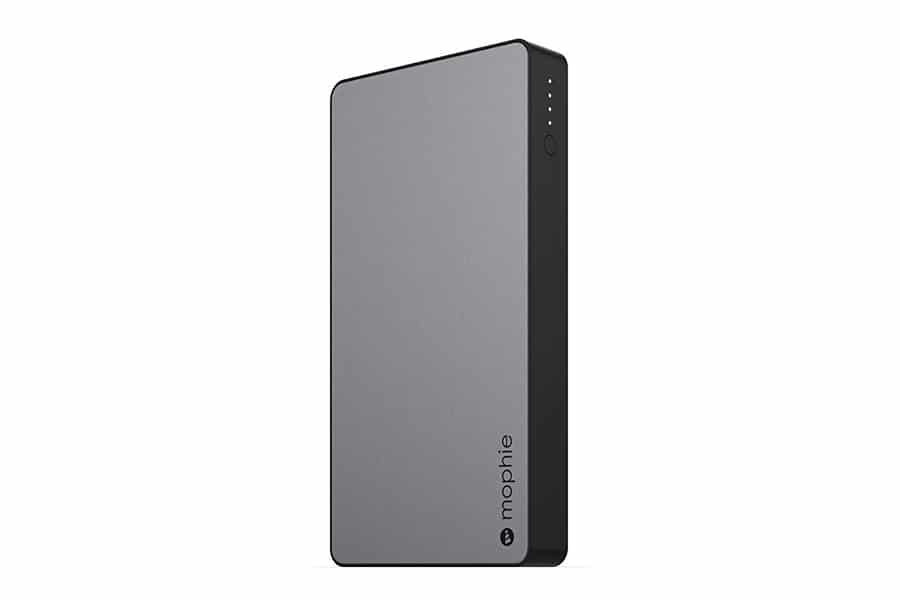 14. mophie powerstation XL External Battery
Touting a slim and sleek design, the mophie powerstation XL External Battery delivers a portable power boost to your smartphone, smartwatch, tablet, and/or other mobile devices. Triple-tested to guarantee safe and optimal performance, this rechargeable 10,000Mah universal battery hosts a 2.1 amp output-charge and durable aluminium finish. May it come in handy exactly when you need it to.
Colors: grey
Features: rechargeable 10,000Mah universal battery; 2.1 amp output
Price: from $55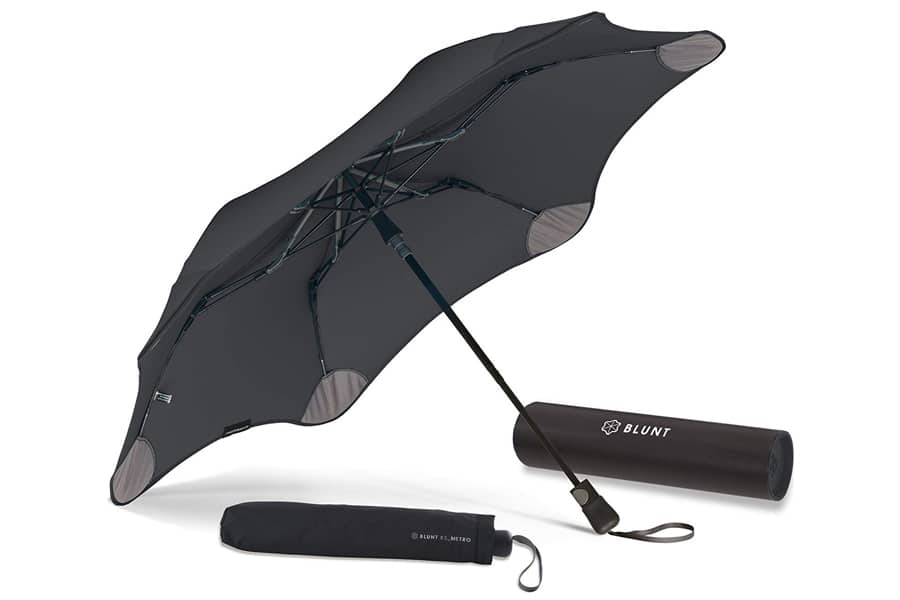 15. BLUNT Metro Travel Umbrella
Don't be the person who gets swept away in a rainstorm due to a faulty umbrella–equip yourself with the BLUNT Metro Travel Umbrella instead. Supremely compact, and devoid of any sharp points, the popular umbrella can withstand heavy rains, as well as gale-force winds of up to 55mph. Thanks to a canopy of steadfast polyester, this foul weather essential is also more or less impervious to rips and tears. Blunt, indeed. And optimal, too.
Colors: black / aqua blue / blush / charcoal / grey / mint / navy / orange / red / white / yellow
Features: 37″ diameter; 0.77 lbs; collapsible
Price: $59
More Gift Guides:
2018 Christmas Gift Guide – The Tech Head
2018 Christmas Gift Guide – The Fitness Freak
View All Our Gift Guides