2019 Christmas Gift Guide – The Gamer
Gamers come in many shapes and sizes – kids, adults, aspiring eSports professionals, streamers and beyond. So our curated Gift Guide reflects today's varied gaming landscape. There's a great selection of new release games for PlayStation, PC, Xbox and Switch. Plus, the latest in consoles, gaming mice, headsets, webcams, board games, Star Wars merch, LEGO and much, much more. We're sure the gamer or gamers in your life will be more than appreciative when they unwrap your gifts come Christmas Day. And while you're here, why not pick up something for yourself?
View all of Man of Many's 2019 Christmas Gift Guides here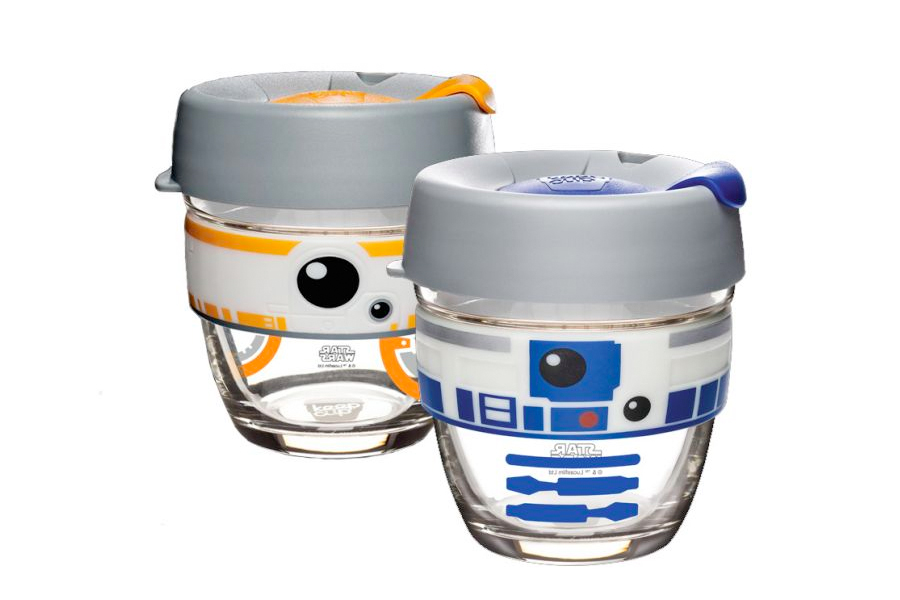 KeepCup R2D2 Reusable Glass Coffee Cup
With sustainability on everyone's mind and the looming release of Rise of Skywalker, gift the gamer in your life a reusable Star Wars R2D2 Keep Cup. Designed for everyday use, the glass coffee mug is subtle but easily identifiable to all those in the galaxy who know the ways of the force. For the new generation of Star Wars fans, there's the option of a BB8 Keep Cup. – AU$40
Buy it here (AUS) Buy it here (US)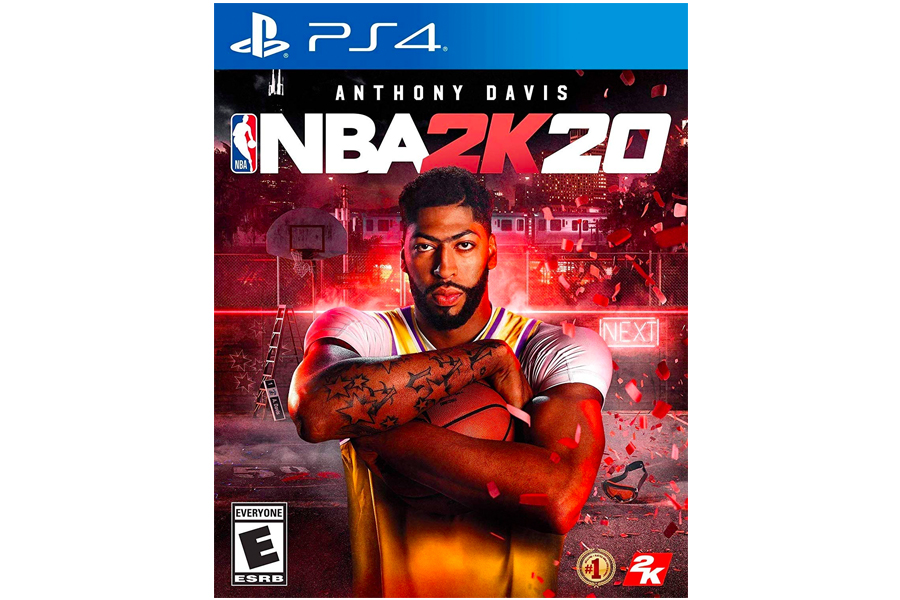 NBA 2K20
NBA 2K20 features best-in-class graphics and gameplay, ground-breaking game modes, and unparalleled player control and customisation options. Plus, with its immersive open-world Neighbourhood, 2K20 is a platform for gamers and ballers to come together and create what's next in basketball culture. This latest entry in the long-running series also debuts the WNBA because woman play ball too. – AU$68
Buy it here (AUS) Buy it here (US)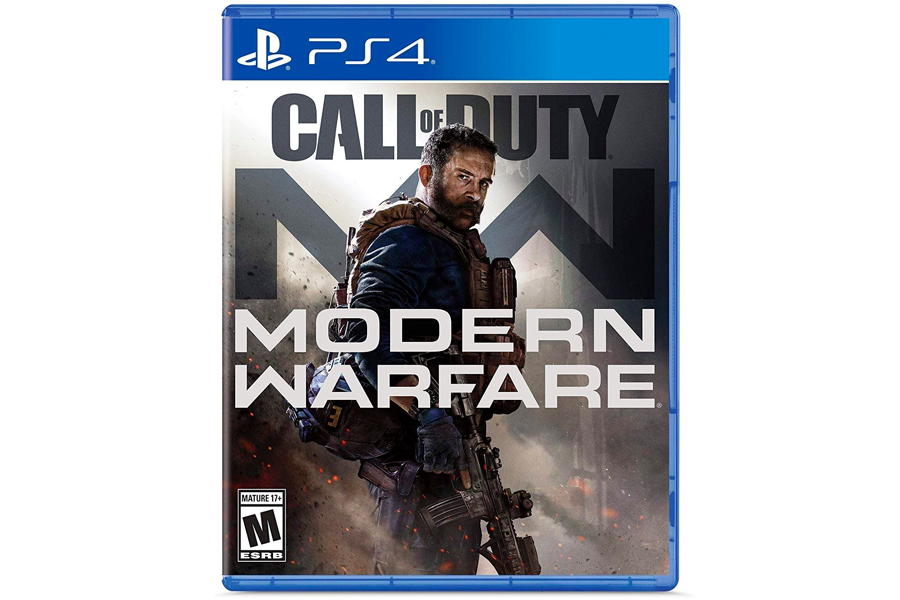 Call of Duty: Modern Warfare
In the reboot of Call of Duty: Modern Warfare, players take on the role of lethal Tier One operators in a heart-racing saga that affects the global balance of power. It's a raw, gritty and provocative narrative that packs unrivalled intensity and shines a light on the changing nature of war. The ultimate online playground delivers classic multiplayer with new levels of strategic and tactical gameplay. Plus Spec Ops returns for some tight co-op action. It's an excellent return to form for the best-selling series. – AU$68
Buy it here (AUS) Buy it here (US)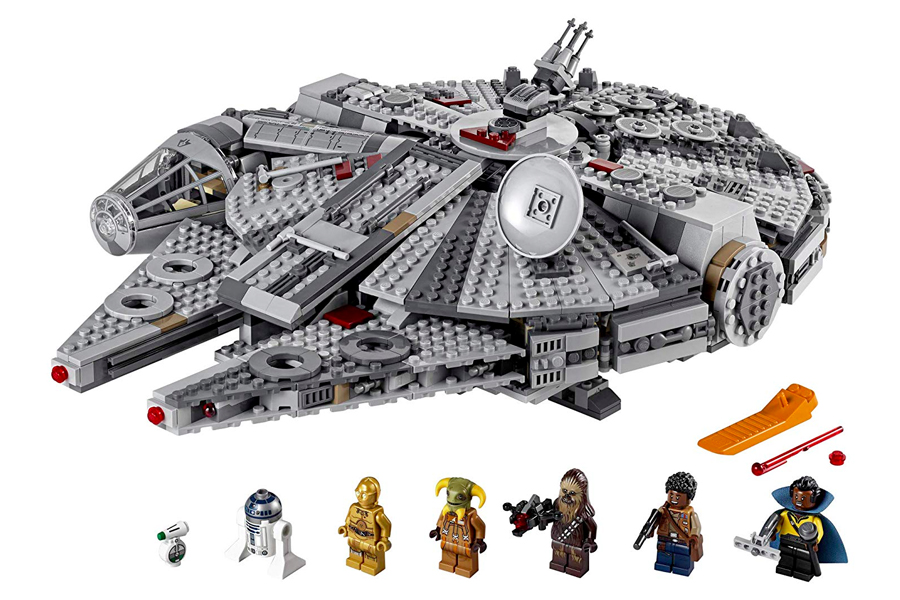 LEGO Star Wars: The Rise of Skywalker Millennium Falcon
This brick-built version of Han Solo's iconic Corellian freighter features an amazing array of detail, like rotating top and bottom gun turrets, two spring-loaded shooters, a lowering ramp and an opening cockpit with space for two LEGO minifigures. The top panels also opens out to reveal a detailed interior which is perfect for housing Finn, Chewbacca, Lando Calrissian, Boolio, C-3PO and R2-D2. Wait! Who's Boolio? – AU$192
Buy it here (AUS) Buy it here (US)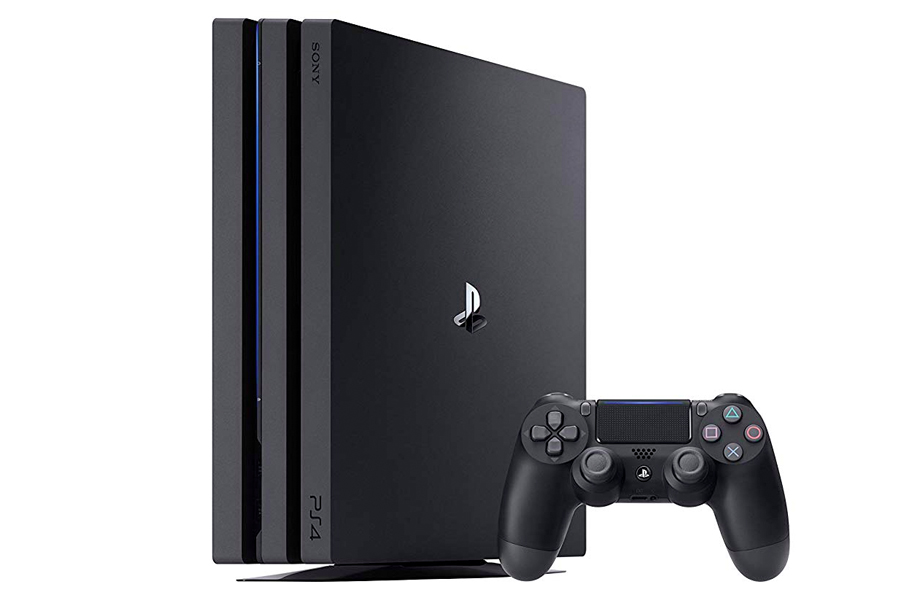 Playstation 4 Console Pro 1TB
Upgrade graphics to 4K and score faster performance with what's the most powerful PlayStation ever made. We're talking intensely vibrant gameplay, stunningly sharp movies and incredible detail in every moment. Games explode thanks to increased power under the hood. Pair the console with incredible PlayStation exclusives like God of War, Horizon Zero Dawn and Marvel's Spider-Man and what you have is Christmas and long into the new year sorted. – AU$559
Buy it here (AUS) Buy it here (US)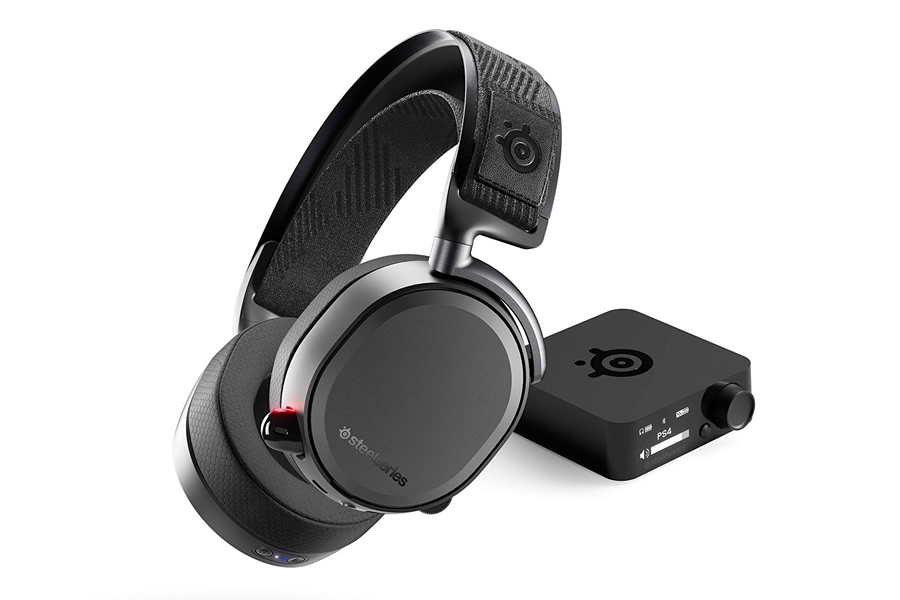 SteelSeries Arctis Pro Wireless Gaming Headset
Widely considered one of the best gaming headsets, SteelSeries Arctis 3 takes the revolutionary style, comfort, and performance and streamlines it to a more affordable version for gamers who play on PS4, Xbox One, and Nintendo Switch. The headset features crystal clear audio, an incredible microphone and S1 premium speaker drivers. The athletics-inspired airweave fabric ear cushions and headband provide gamers with extreme and long-lasting comfort. – AU$100
Buy it here (AUS) Buy it here (US)
FIFA20
FIFA 20 lifts its game with the introduction of indoor football! Or soccer to some. The new Volta mode takes small-sided football to streets, cages and indoor futsal courts across the globe. Gameplay receives a shakeup to match street skills with added flicks, flairs and the ability to rebound the ball off of walls. Of course, FIFA 20 features the authentic on-field experience championed by previous games along with an abundance of changes and improvements. – AU$68
Buy it here (AUS) Buy it here (US)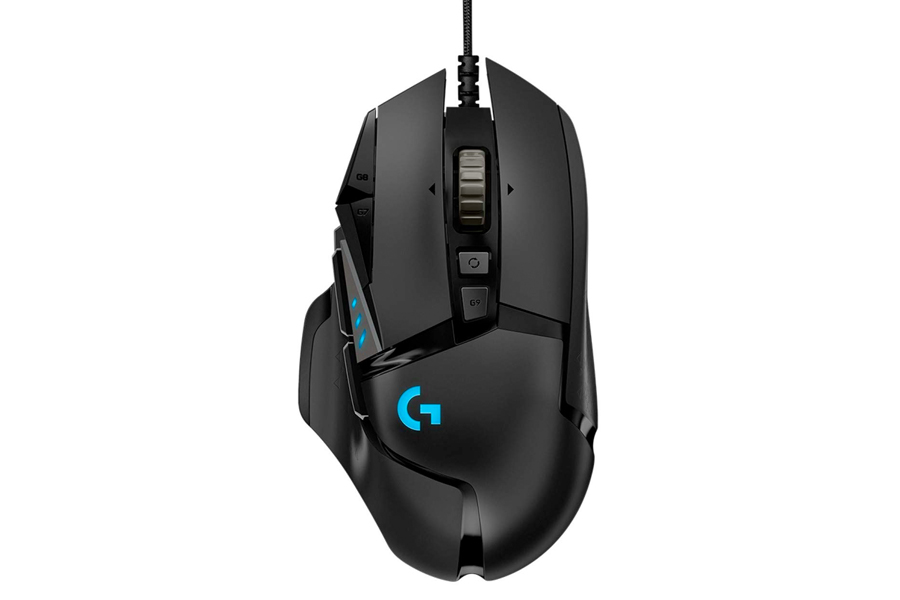 Logitech G502 HERO High Performance Gaming Mouse
Logitech updated its iconic G502 gaming mouse to deliver even higher performance and more precise functionality. A next-generation optical sensor, updated tracking, adjustable sensitivity, tunable weights and customisable RGB lighting are just some of the features that set the G505 Hero above the competition and can lift a gamer's performance to the next level. – AU$89
Buy it here (AUS) Buy it here (US)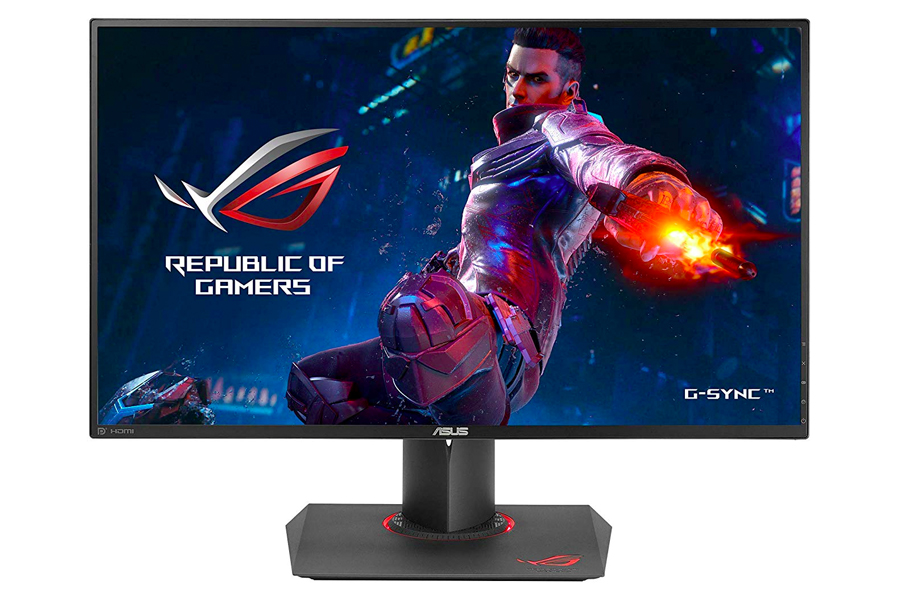 Asus ROG Swift PG279QZ 27″ Gaming Monitor
From the dozens if not hundreds of monitors available, the 27-inch ASUS Republic of Gamers Swift is a contender for the gaming throne. Any eSports player or amateur looking to rise to the top ranks will appreciate the 165Hz refresh rate and NVIDIA G-SYNC technology for stunning visuals. Equipped with ASUS exclusive Eye Care and ergonomics to minimise eye strain, the ROG Swift delivers on its promise of a top of the line monitor and every gamer could benefit from the upgrade.
Buy it here (AUS) Buy it here (US)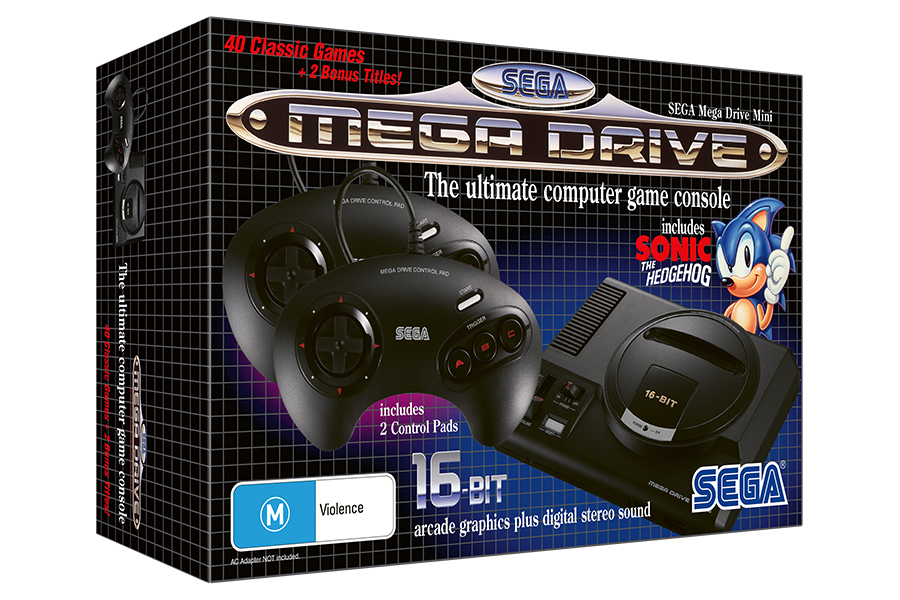 Sega Mega Drive Mini
Sega's iconic console from the '90s is back in a slick, miniaturised form. The Mega Drive Mini is loaded with 40 legendary games repping those cutting-edge 16-bit graphics. The line-up includes Sonic the Hedgehog, Ecco the Dolphin, Castlevania: Bloodlines, Altered Beast, Streets of Rage, Toe Jam & Earl and many more. The classic console comes with two wired controllers so two players can re-experience the games that defined a generation. – AU$134
Buy it here (AUS) Buy it here (US)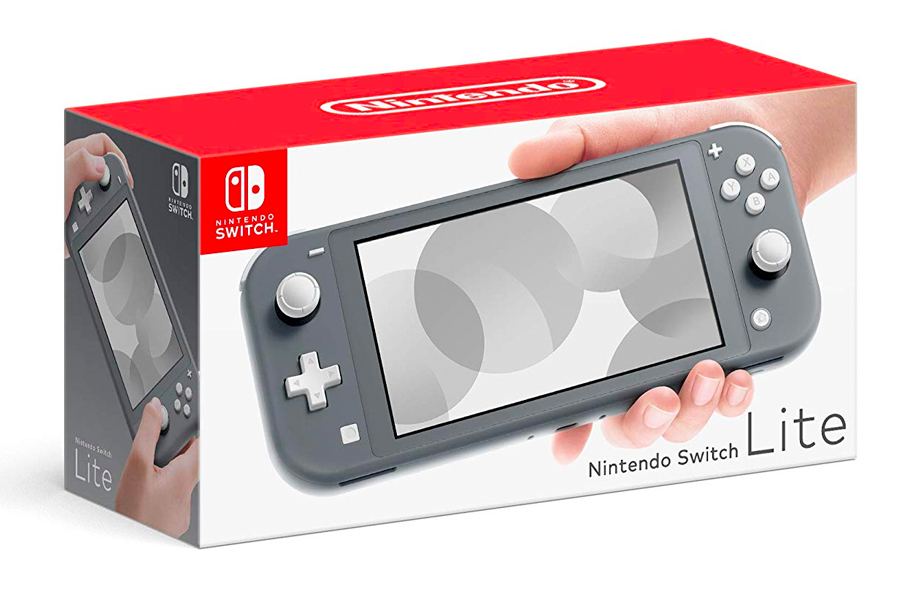 Nintendo Switch Lite
Nintendo Switch Lite is a compact, lightweight addition to the Switch family, with built-in controls and a d-pad for the first time. The system is designed specifically for handheld play, so players can easily jump into their favourite games wherever they may be. Switch Lite supports all Nintendo Switch software that can be played in handheld mode. It's a great option for people who have lots of opportunities to play while travelling and is compatible with online and local wireless multiplayer connected to anyone who owns the original Nintendo Switch. The Switch Lite is available in four new colours including a special Pokémon edition. – AU$378
Buy it here (AUS) Buy it here (US)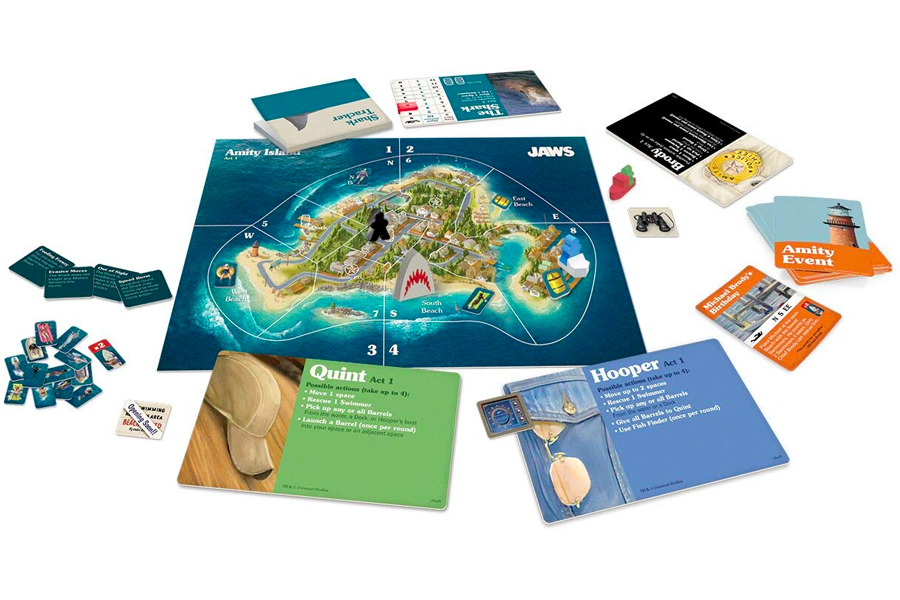 Jaws The Board Game
Just when you thought it was safe to go back in the water, the Jaws board game returns players to Amity Island to face off against a man-eating shark. Made for 2-4 players, someone takes on the role of the shark while the others play as Hooper, Quint and Brody, who must work together to pinpoint the shark's location while also saving as many tourists as possible. Then, the board flips over, and players experience the climactic battle aboard the slowly sinking boat the Orca. Who will triumph in this epic battle of man versus shark? – AU$49
Buy it here (AUS) Buy it here (US)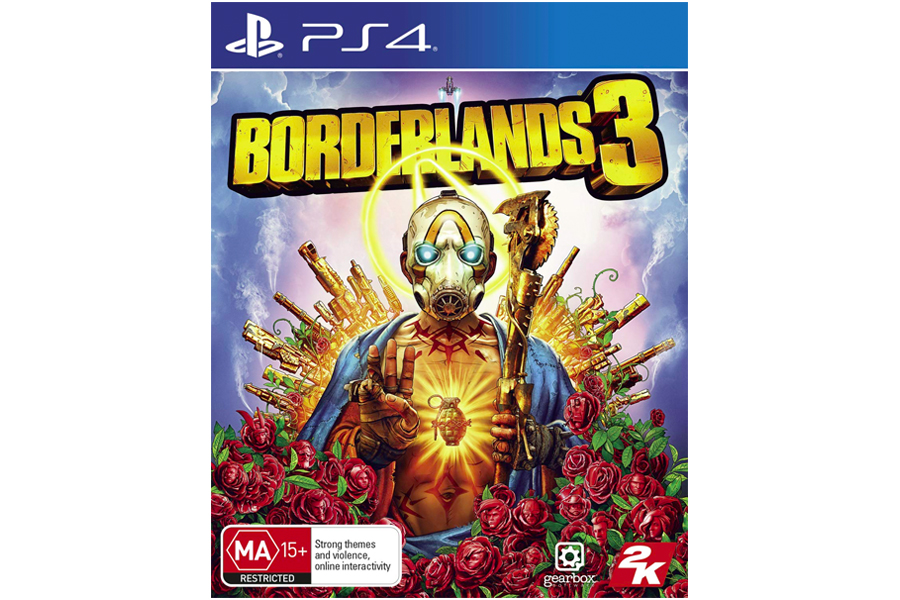 Borderlands 3
The original looter-shooter returns, packing gazillions of guns into an all-new mayhem-fuelled adventure for up to 4 players. The gamer in your life will be blasting through new worlds and enemies as one of four brand new Vault Hunters – each with deep skill trees, abilities and customisation. They can play solo or join with friends to take on insane enemies, score loads of loot and save their intergalactic home from the most ruthless cult leaders in the galaxy. This one has been a long time coming. – AU$68
Buy it here (AUS) Buy it here (US)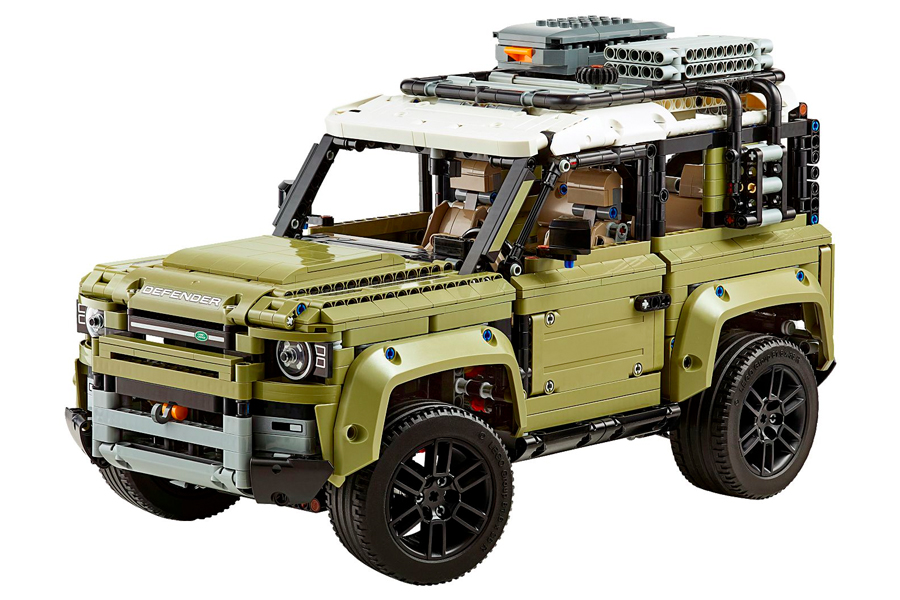 Lego Land Rover
Whether you're buying for a youth who likes to build or an adult who loves spending time off-road, the LEGO Technic Land Rover Defender is the ultimate LEGO set (not branded as Star Wars). Developed in partnership with Land Rover, this impressive replica captures the vehicle's outstanding level of refinement with its clean, modern lines and sculpted surfaces. It comes with original-design rims with ground-gripping tires, plus a host of realistic features and functions. There's even an in-line 6-cylinder engine with moving pistons beneath the bonnet, working All Wheel Drive, independent suspension on both axles and a working winch! – AU$279
Buy it here (AUS) Buy it here (US)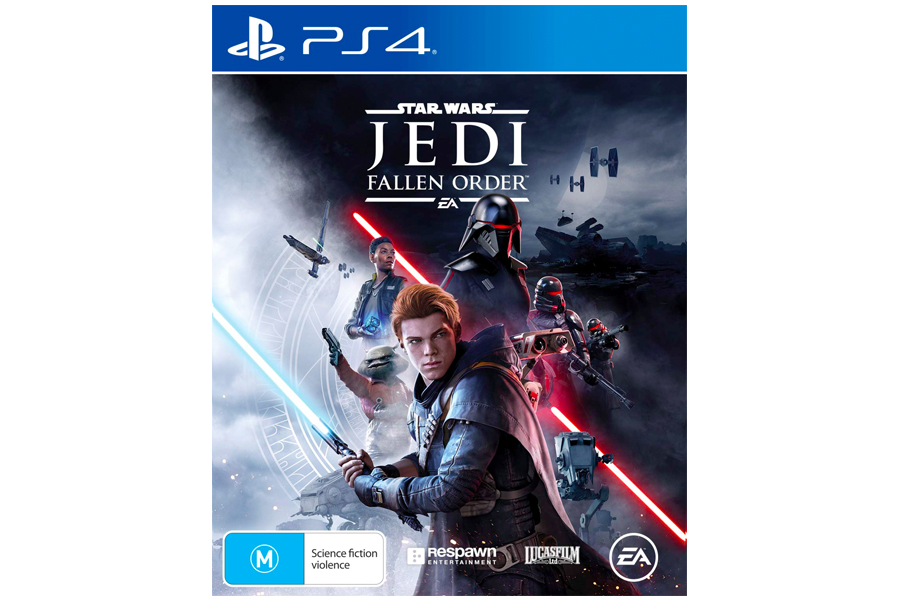 Star Wars Jedi Fallen Order
A galaxy-spanning adventure awaits in Star Wars Jedi: Fallen Order, a new story-driven single-player game puts you in the role of a Jedi Padawan who narrowly escaped the purge of Order 66 following the events of Revenge of the Sith. On a quest to rebuild the Jedi Order, players must pick up the pieces of their shattered past, complete training, develop new powerful Force abilities, and master the art of the iconic lightsaber – all while staying one step ahead of the Empire and its deadly Inquisitors – a must-play for Star Wars fans.
Buy it here (AUS) Buy it here (US)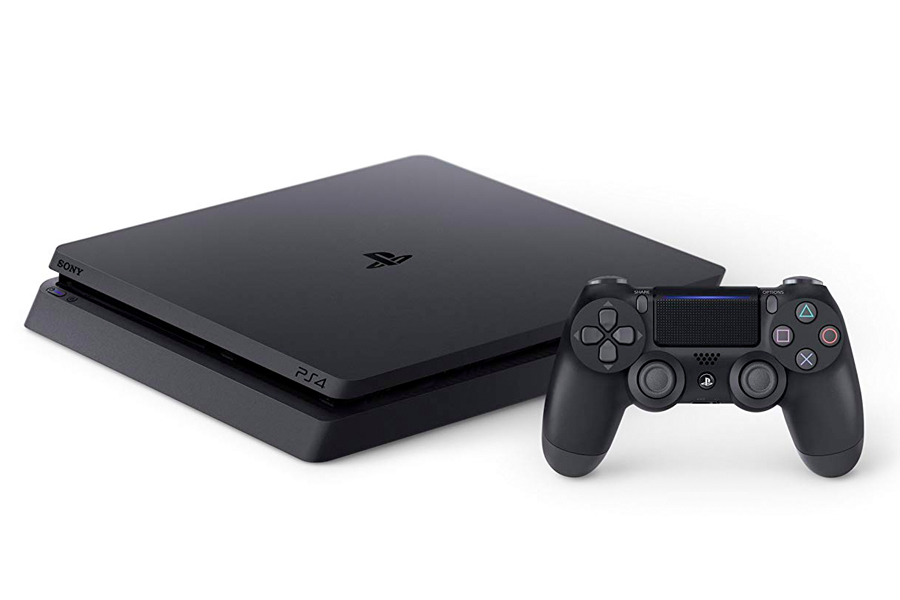 PlayStation 4 Slim
Maybe the kids have come of age, or you're just shopping for a loved one. Either way, a PlayStation 4 Slim console would make an incredible gift. The Slim console is sleeker and smaller than the original PS4 and upgrades the hard drive to 1TB for extra games and video storage. With six years' worth of games to choose from and potential access to all the streaming services, there's guaranteed to be hundreds of hours' worth of entertainment waiting inside. 
Buy it here (AUS) Buy it here (US)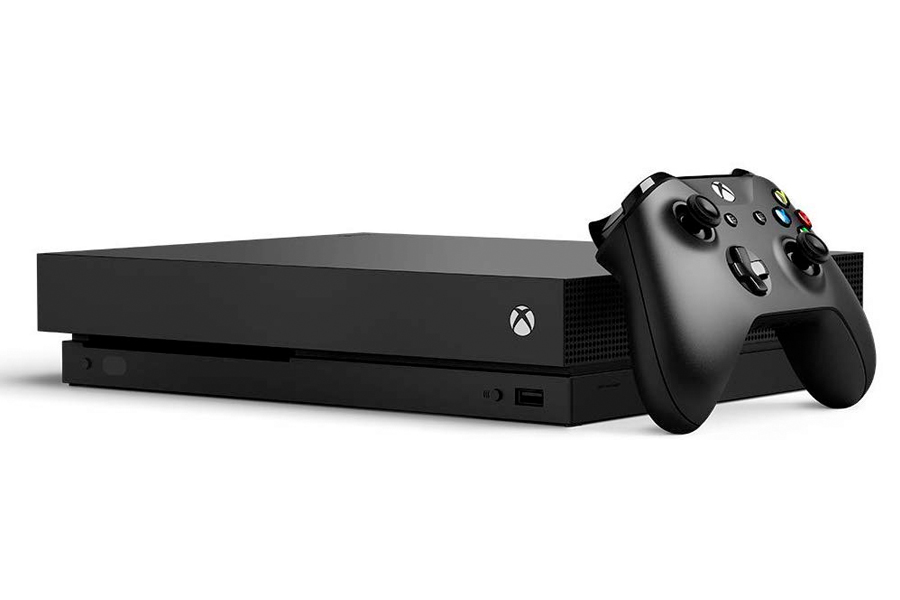 Xbox One X
The most powerful console known to man, Xbox One X offers that award-winning gameplay along with 40% more power and true 4K gaming and movies. Gamers can experience hundreds of games, Ultra-HD movies, 4K Netflix, music, streaming services and more. Add Xbox Game Pass to score instant access to dozens of games and share them across console and Windows 10 PCs for the best of both worlds. Xbox One X is not another gaming console; it's THE gaming console.
Buy it here (AUS) Buy it here (US)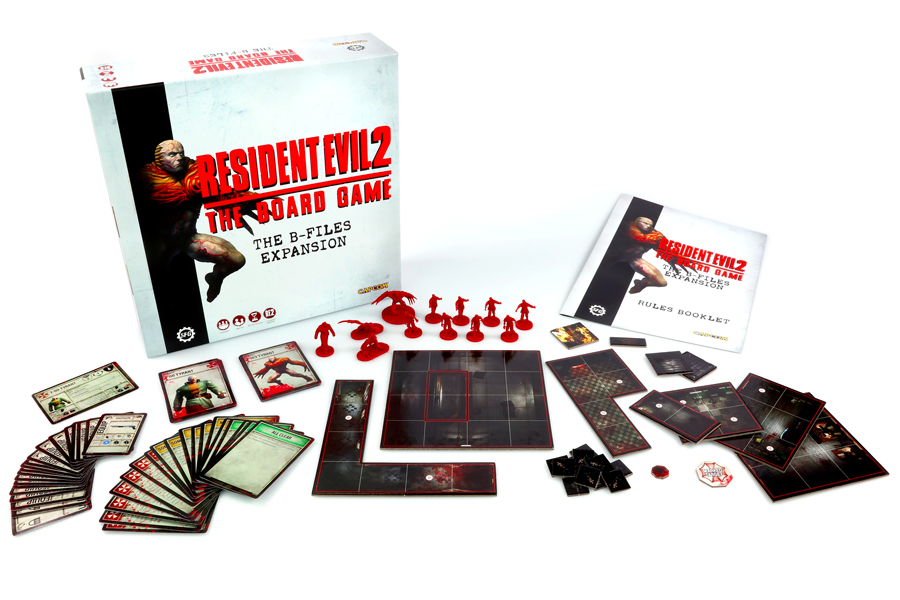 Resident Evil 2 The Board Game
One of the greatest video games of all time – Resident Evil 2 returns, now in tabletop form. This co-operative survival horror game sees 1-4 players choose from several familiar faces before venturing into the zombie-infested streets and buildings of Raccoon City in a desperate fight to escape the undead nightmare! World-class miniatures and innovative new mechanics help deliver an experience that captures the essence of the much-loved video game while offering new twists and turns. – AU$112
Buy it here (AUS) Buy it here (US)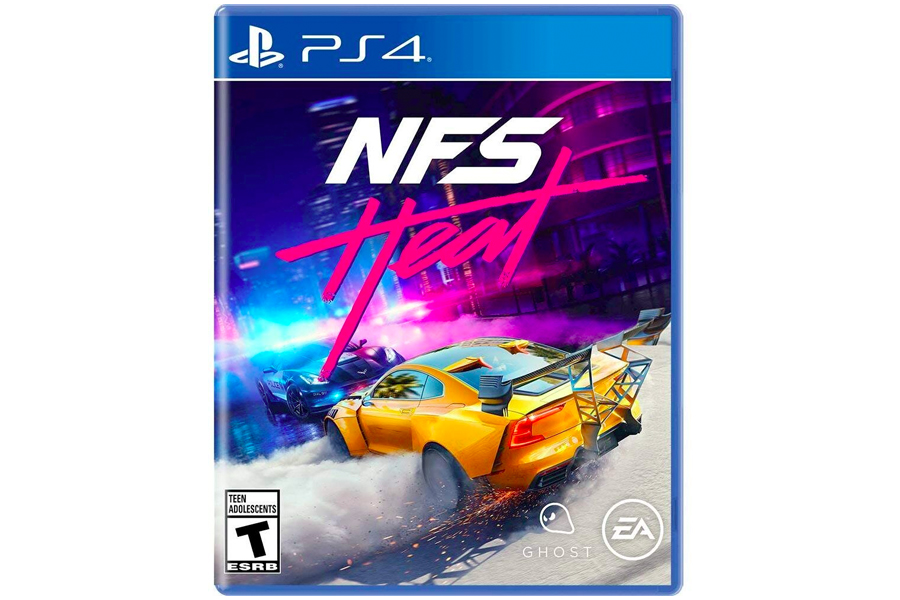 Need for Speed Heat
This white-knuckle racer pits players against Palm City's rogue police force while battling their way into street racing's elite. By day, racers compete in the Speedhunter Showdown – a sanctioned competition where you earn bank to customise and upgrade a garage of high-performance cars. By night, they take on the competition in illicit street races that builds reputation and grants access to bigger races and better parts. It's a return to form for Need for Speed and arguably the best racing game of 2019. – From AU$69
Buy it here (AUS) Buy it here (US)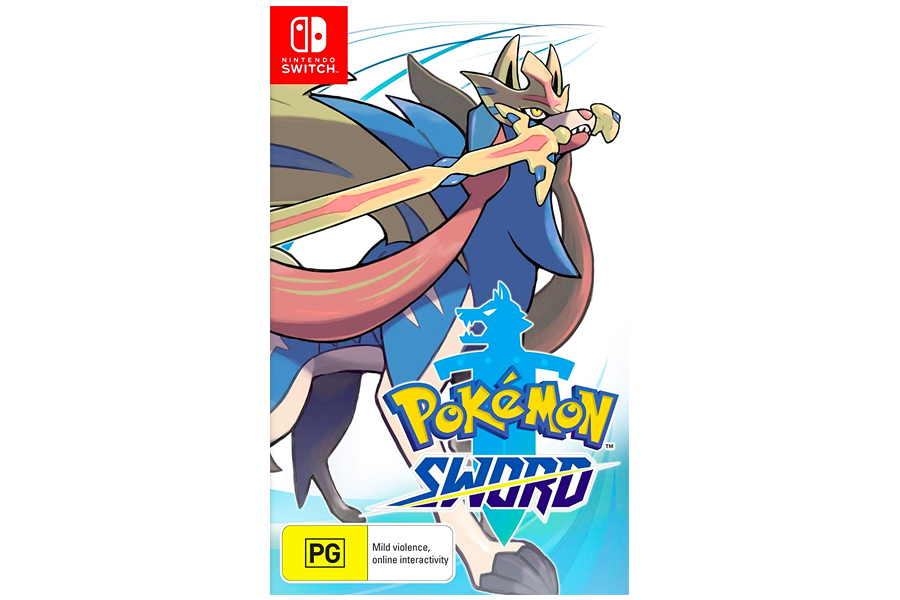 Pokémon Sword and Shield
Welcome to Galar! It's an expansive new region brimming with fan favourite Pokémon! New trainers will have the opportunity to visit various Gyms and catch an abundance of the cute critters on their quest to become Champion. Expect a lot of changes that work hand-in-hand with the classic formula to redefine the Pokémon franchise for Nintendo Switch. – AU$66
Buy it here (AUS) Buy it here (US)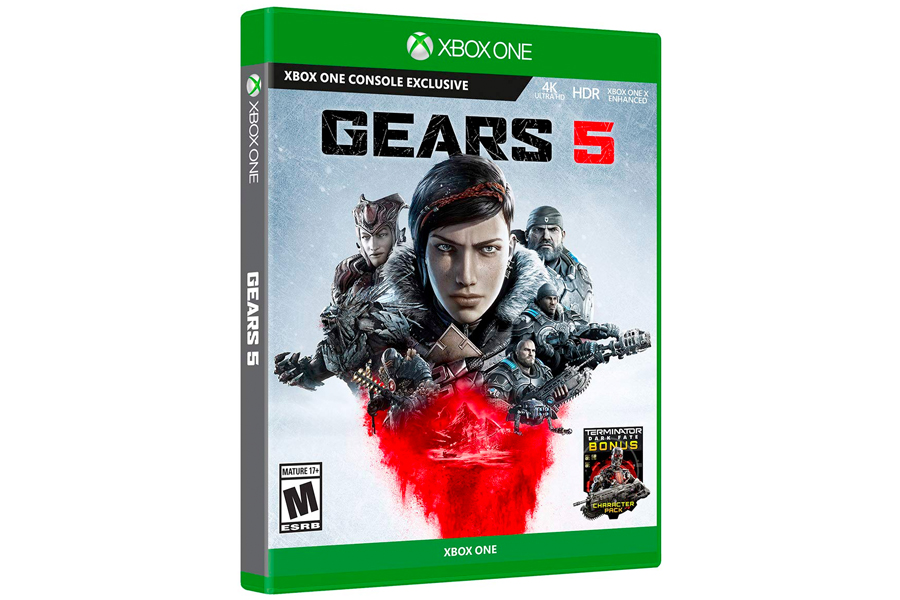 Gears 5
From one of gaming's most acclaimed sagas, Gears 5 is bigger than ever. There's the deepest campaign to date and thrilling co-op and multiplayer modes to keep gamers occupied well into 2020. We're talking the return of Horde mode where players take on 50 waves of enemies, classic Versus multiplayer and the new Escape mode – an aggressive, high stakes game featuring a three-player suicide squad that must work together to take out enemy hives from within. Gears 5 has it all! 
Buy it here (AUS) Buy it here (US)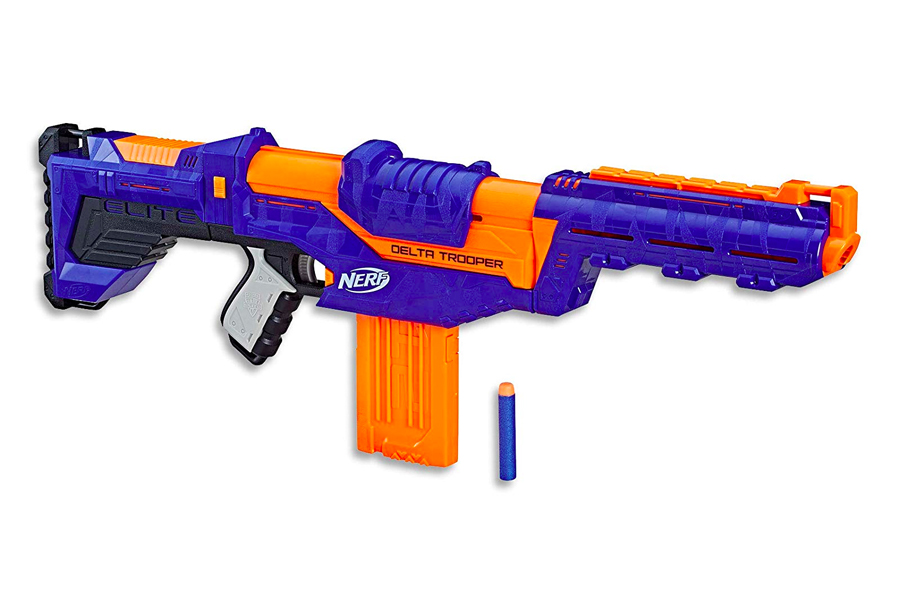 Nerf Elite Gun
Discover just how trustworthy loved ones are by gifting them the means to shoot you with foam darts. The Nerf Blaster comes with a separate stock for stabilising shots and a barrel extension for distance targeting. The clip holds twelve darts at a time. Battlers can carefully line up and fire each shot one at a time, or they can overwhelm opponents by unleashing all twelve darts rapidly with slam-fire action. Just stay away from the face. – AU$30
Buy it here (AUS) Buy it here (US)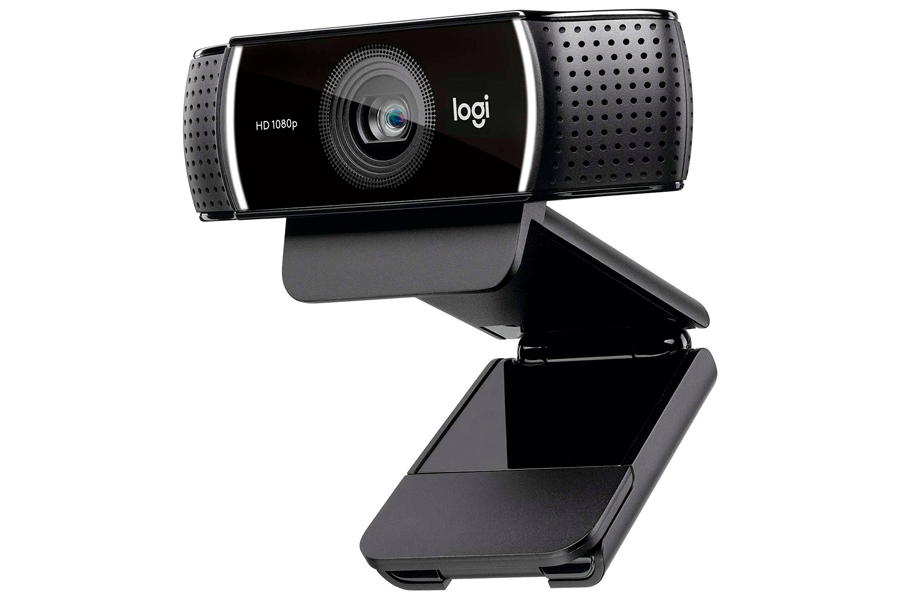 Logitech 1080p Streaming Webcam
Game streamers need quality gear to stay ahead of the competition. This Logitech webcam is specifically designed and optimised for professional-quality video streaming on social gaming and entertainment sites like Twitch and YouTube. It can stream and record in vibrant, true to life HD 1080P video at 30Fps and 720P at 60FPS. There are two built-in microphones and background replacement technology that allows the streamer to integrate their live image right onto your stream. This webcam is guaranteed to give that aspiring game streamer a leg up over the competition. – AU$77
Buy it here (AUS) Buy it here (US)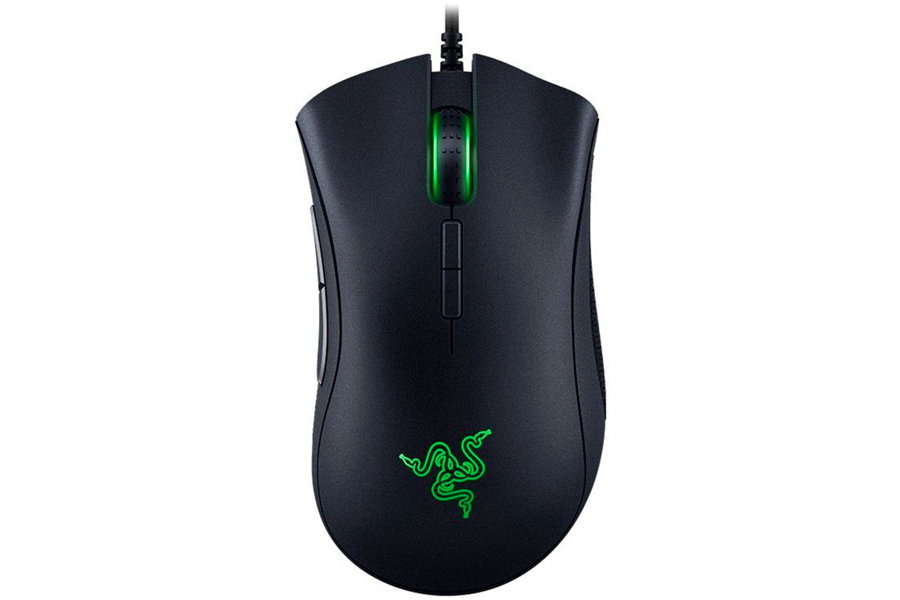 Razer DeathAdder Elite Mouse
With 10 million units sold, it's safe to say Razer is on to a good thing with the DeathAdder gaming mouse. Designing to meet demands of the esports elite, DeathAdder takes the world's most advanced optical sensor, the all-new Razer Mechanical Mouse Switches as well as the stellar ergonomics to the next level. Now all gamers have the accuracy and speed to dominate the playing field. – AU$55
Buy it here (AUS) Buy it here (US)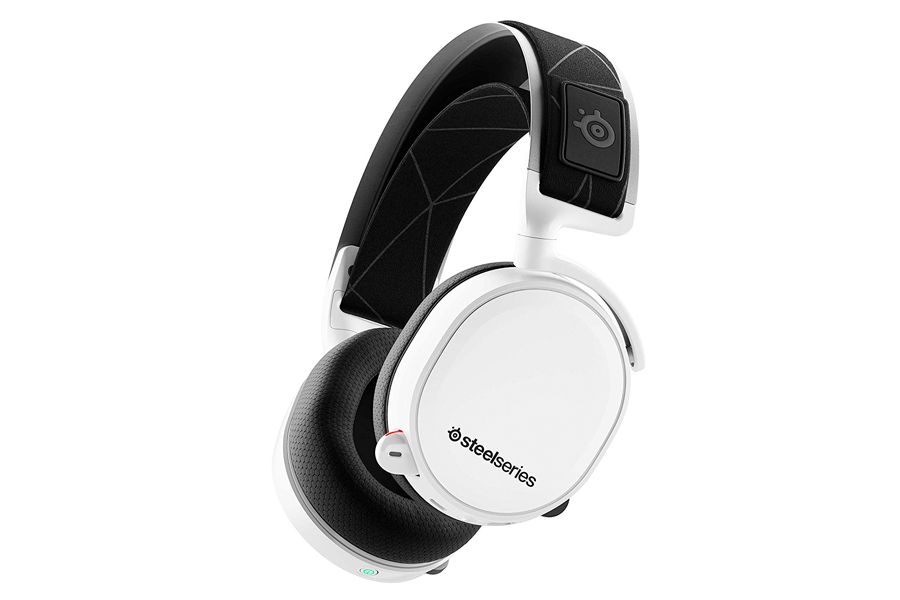 SteelSeries Arctics 7 Gaming Headset
This award-winning Arctic headset challenges everything you know about gaming headsets with completely overhauled audio, a new mic design with unmatched clarity, and improved comfort with materials inspired by athletic clothing. Arctic 7 features lag-free wireless audio, an impressive 24-hour battery life, a premium steel headband, On-ear Game/Chat audio balance, and DTS Headphone: X v2.0 7.1 Surround. It's the complete packaging and perfect for gamers who spend their time online. – AU$205
Buy it here (AUS) Buy it here (US)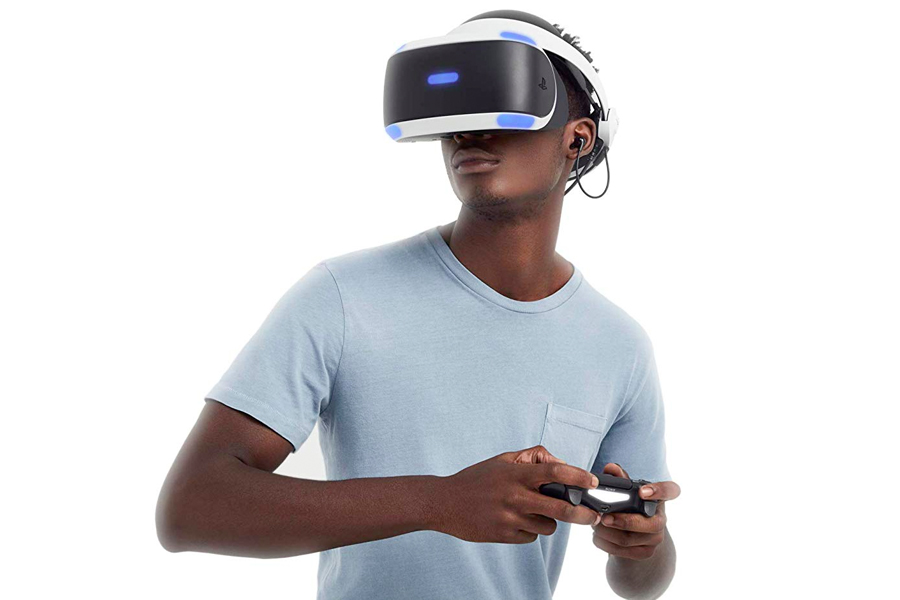 PSVR Mega Bundle
VR is no joke and certainly no gimmick. The technology offers fun and immersive ways to play, and this PlayStation VR MegaPack provides everything players need to kick-off their next great gaming endeavour. Skyrim and Resident Evil 7 are elevated with VR, and Astro Bot is so good that it made out Best Games of 2018 list. Of course, there are over 200 PSVR games to keep gamers occupied, and that list keeps on growing. – AU$469
Buy it here (AUS) Buy it here (US)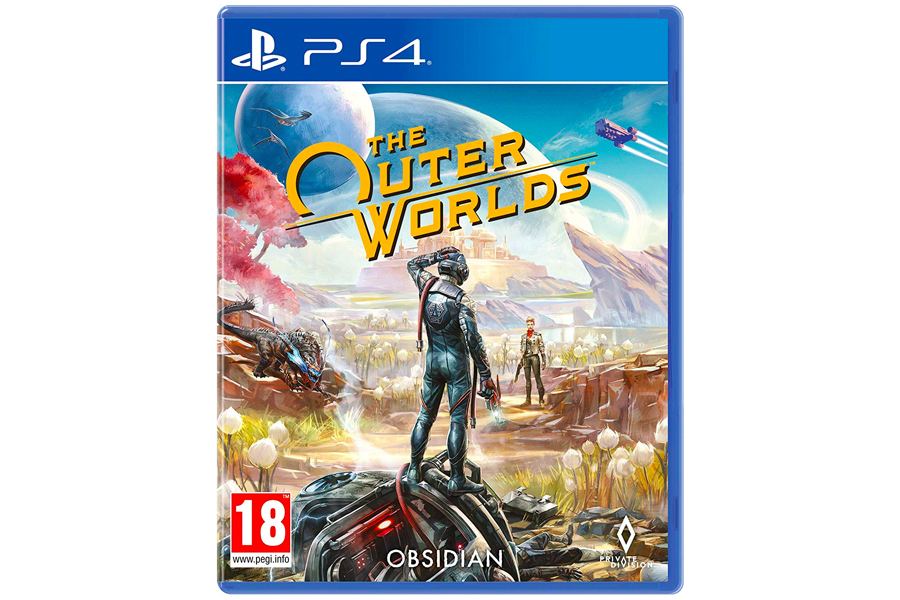 The Outer Worlds
Fans of the Fallout franchise will feel right at home in The Outer Worlds. Lost in transit while on a ship bound for the furthest edge of the galaxy, players awake decades later only to find themselves amid a deep conspiracy threatening to destroy the Halcyon colony. This first-person action RPG has players exploring the furthest reaches of space, encountering deadly aliens and various factions, all vying for power. Expect to see The Outer Worlds high on Game of the Year lists in the coming weeks. – AU$58
Buy it here (AUS) Buy it here (US)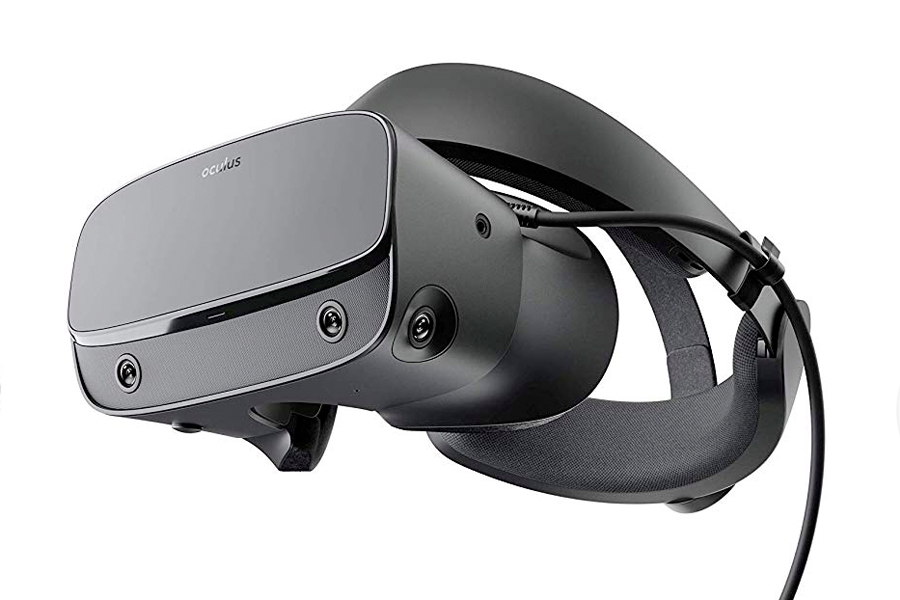 Oculus Rift S
Oculus Rift S places gamers at the centre of virtual reality's most pulse-pounding, PC-powered gameplay. See the action unfold all around you through the sharpest Oculus lenses to date along with next-generation optics. No external sensors. No complicated setup. Just hands-on action and interaction with updated Oculus Touch controllers right out of the box. Step into the game and the future of PC VR. – AU$649
Buy it here (AUS) Buy it here (US)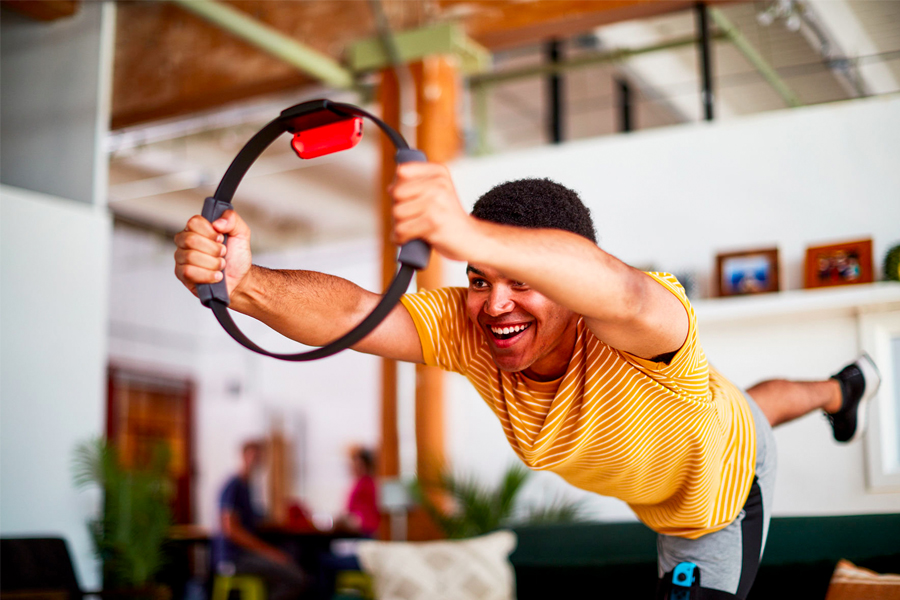 Ring Fit for Nintendo Switch
Explore a fantastical adventure World to defeat a bodybuilding Dragon and his minions using real-life exercises! Yes, you read that correctly. If that gamer in your life spends too much time on their backside, Ring Fit Adventure for Nintendo Switch is the perfect gift. Players will be traversing plains, attacking enemies and replenishing health through jogging, shoulder presses, yoga and more – all from the comfort of the living room.
Buy it here (AUS) Buy it here (US)
View all of Man of Many's 2019 Christmas Gift Guides here