2019 Father's Day Gift Guide – Under $200
If you're struggling to find that perfect gift for dad this Father's Day, let us provide some much-needed inspiration. Whether the old man enjoys a quality tipple, is particular about his cooking or could do with some style advice, there are 21 exceptional items listed below that won't break the bank. If they're still too pricey, be sure to check back for our under $50 Father's Day Gift Guide.
Note: Father's Day in Australia is on the 1st Sunday of September which is a different day to the USA and UK which is on the 3rd Sunday of June, but it doesn't mean you can't still shop the gift ideas listed below!
Related Gift Guides:
2019 Father's Day Gift Guide – The Outdoorsman
2019 Father's Day Gift Guide – The Luxury Lover
View All Gift Guides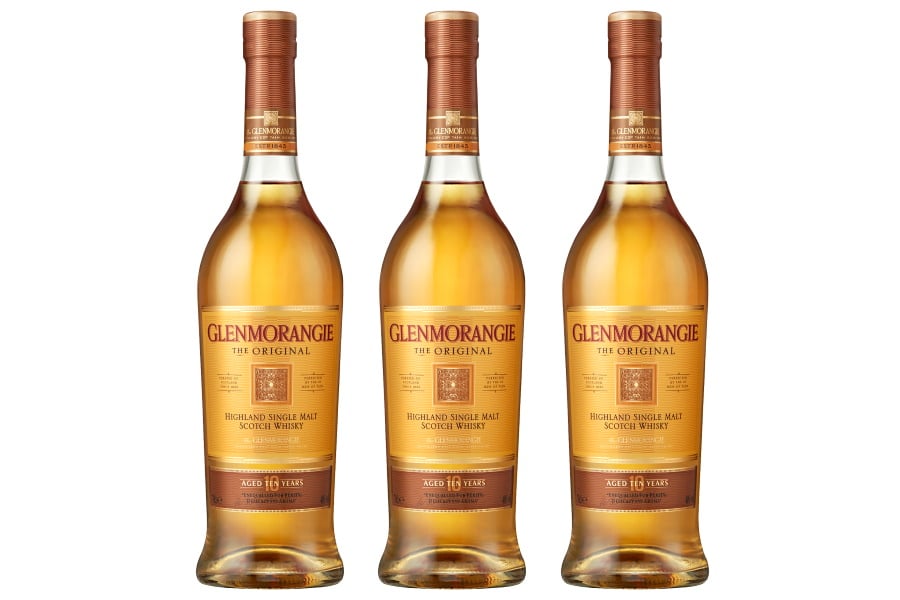 Glenmorangie Original Whisky
In Partnership with Glenmorangie.
The results are in and Glenmorangie The Original was awarded Best Single Malt Scotch 10-Year-Old – 2nd Place at the International Whisky Awards. An understandable accomplishment for a whisky described as the real backbone of the Glenmorangie range. This whisky is produced by marrying the spirit that emerges from Scotland's tallest stills, with first and second fill American white oak ex-bourbon casks. Here it develops sweetness and complexity, resulting in a mature spirit that is soft, mellow and creamy.
Scents of citrus and ripening peaches are softened by the aroma of vanilla. On the tongue that vanilla gives way to a burst of flowery fruitiness. To finish, for about a minute after tasting, you are left with a clean and salving aftertaste with hints of orange and peach. 
Buy it here (AUS) Buy it here (US)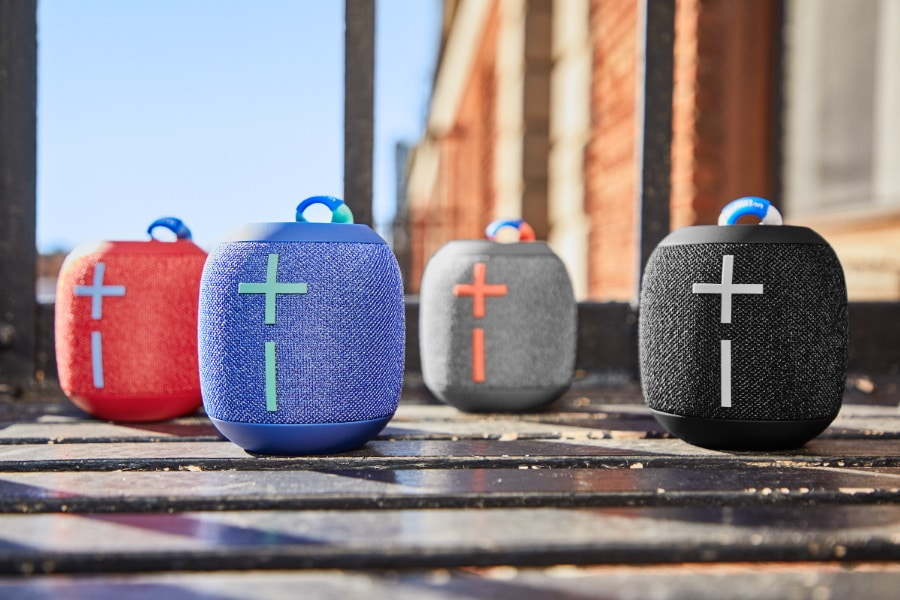 UE Wonderboom 2
This little guy can blast loud, crisp audio with powerful bass thanks to its new Outdoor Boost mode. With an IP67 rating, there's no reason to fear water or dust; meaning the speaker is perfect for a day at the beach. With 13 hours of battery life and the ability to pair with other Wonderboom speakers, Ultimate Ears has built the ideal audio companion. You better let dad control the music on Father's Day, but after that, anything goes. – $129
Buy it here (AUS) Buy it here (US)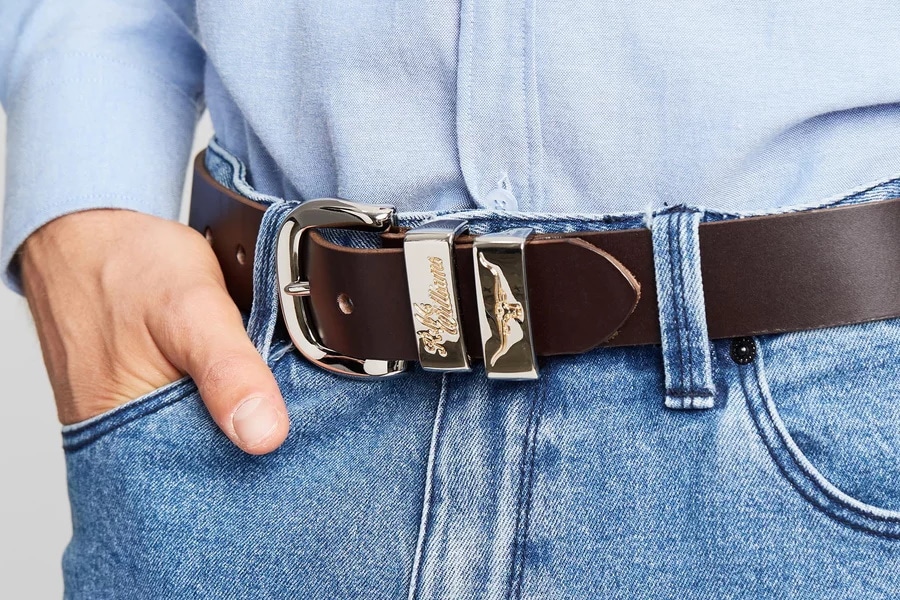 R.M. Williams Jerrawa Belt
The Jerrawa Belt from R.M Williams is the ultimate leather belt. It's beautifully crafted with a polished silver pin buckle and dual keeper loops engraved with the brand's signature Longhorn logo. The belt is available in black or a shade of dark chestnut brown. Jerrawa is the accessory for any dad who lives and breathes Aussie iconography. Grab one from the The Iconic who offers $20 off if you sign up for the mailing list. – $100
Buy it here (AUS) Buy it here (US)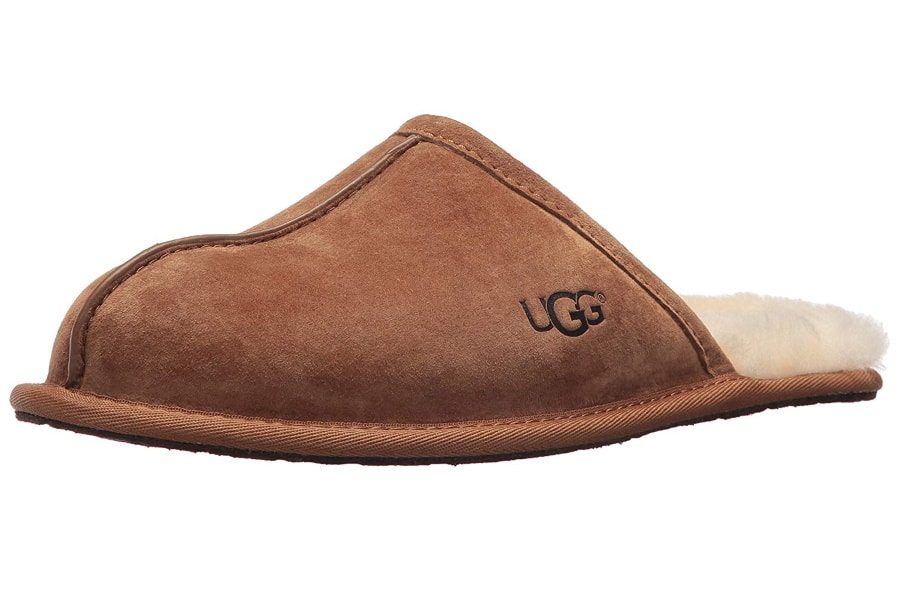 UGG Adult Men's Scuff Slipper Brown
Incredibly soft and easy to wear, the Scuff showcases that classic, comfortable UGG heritage. Crafted from water-resistant suede and lined with natural wool and sheepskin, this house slipper is the go-to for lounging and impressing the neighbours when stepping outside to collect the mail. The Scuffs are available in three colours: Chestnut, Espresso and Black. – $130 – $153
Buy it here (AUS) Buy it here (US)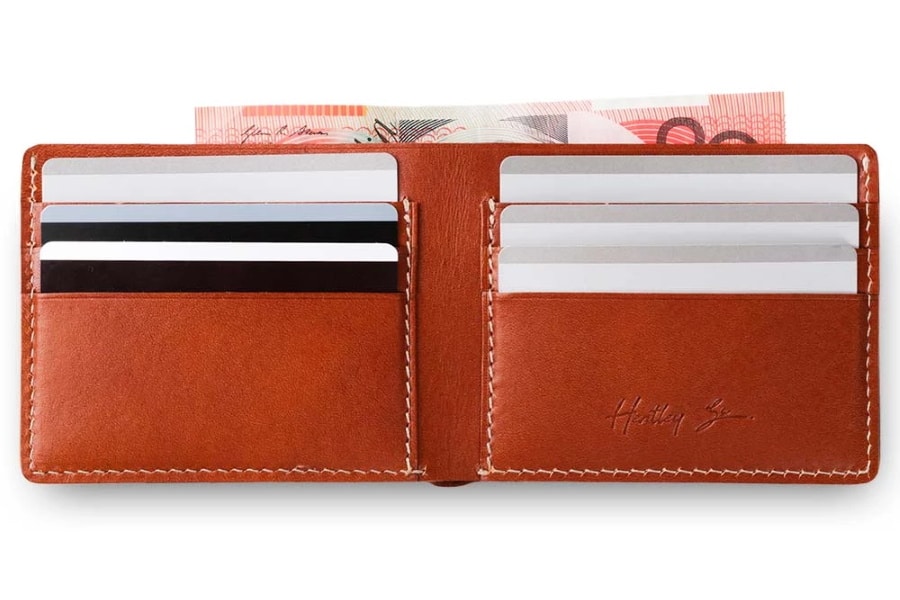 Hentley Manhattan Wallet
Slim and durable, the Manhattan Wallet is an instant classic. Striking that perfect balance between storage capacity and minimalist aesthetic, it generates an immediate sense of timeless allure. Like so many of Hentley's products, this wallet is handmade using 100% vegetable-tanned Italian leather, which lasts a lifetime and develops more character with age. The Manhattan wallet is the perfect stylish accessory for the dad who's not ready to ditch the cards and coins and go full-digital. – $119
Buy it here (AUS) Buy it here (US)
Related Gift Guides:
2019 Father's Day Gift Guide – The Outdoorsman
2019 Father's Day Gift Guide – The Luxury Lover
View All Gift Guides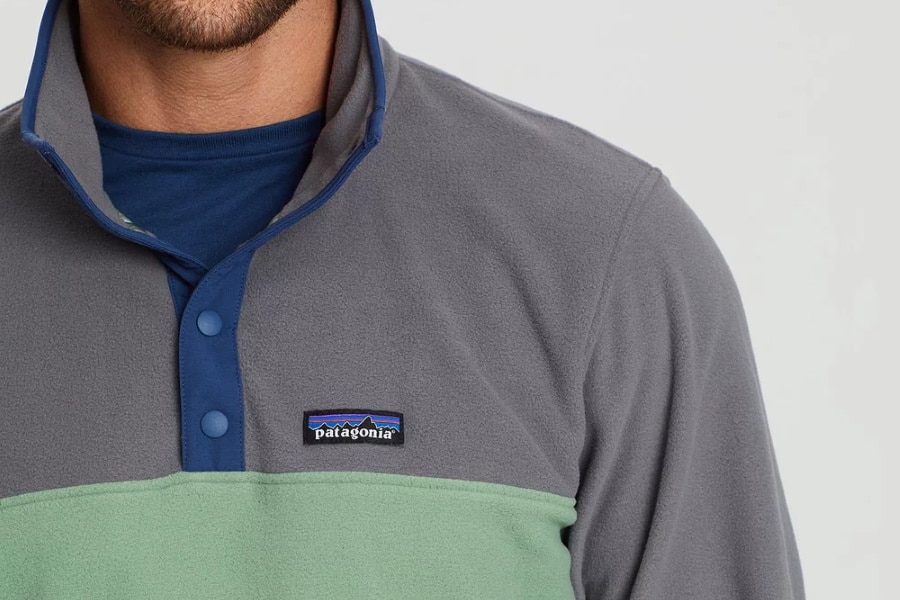 Patagonia Micro D Snap Pullover
Produced with super soft, lightweight Micro D fleece, the Snap-T Pullover from Californian mountaineering brand Patagonia provides stylish protection for time spent in the great outdoors.
It features long Y-Joint sleeves for increased mobility and a button-up collar for enhanced neck protection. The elasticised cuffs limit cold air from entering the sleeves. What may surprise you is this premium outerwear item is made from recycled polyester with Patagonia doing their part for the environment.
– $130
Buy it here (AUS) Buy it here (US)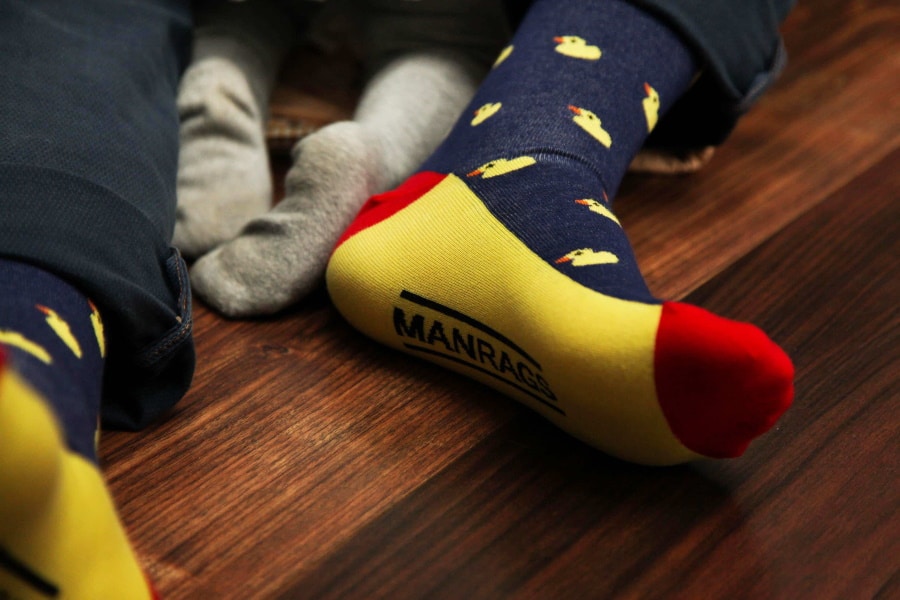 Manrags Socks Subscription
It's a given that dads receive socks for Father's Day. Manrags adds a unique twist to the tradition in the form of a socks subscription. It's the gift that keeps on giving. Each month, Manrags sends dad a stylish pair of Egyptian cotton socks sporting a brand new pattern. You can add undies each month for a few dollars more. Manrags is also curating gift sets for anyone looking for a one-off present. – $14 – $90
Buy it here (AUS) Buy it here (US)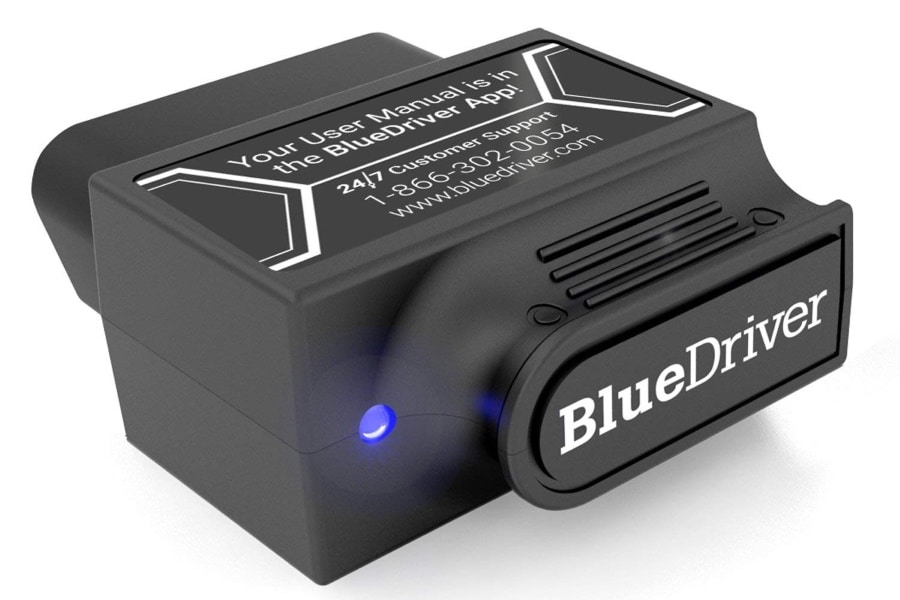 BlueDriver LSB2 Bluetooth Pro OBDII Scan Tool
BlueDriver built a diagnostic tool that reads and clears trouble codes when a vehicle's 'check engine light' comes on. It's suitable for issues with ABS, airbags, transmission and more. Any petrol engine from 2006 to now and diesel engines from 2007 can benefit. Pair with the free BlueDriver app for the full experience. Of course, engine lights should not be ignored. However, they can be distracting, particularly when it's still safe to drive the vehicle. – $130
Buy it here (AUS) Buy it here (US)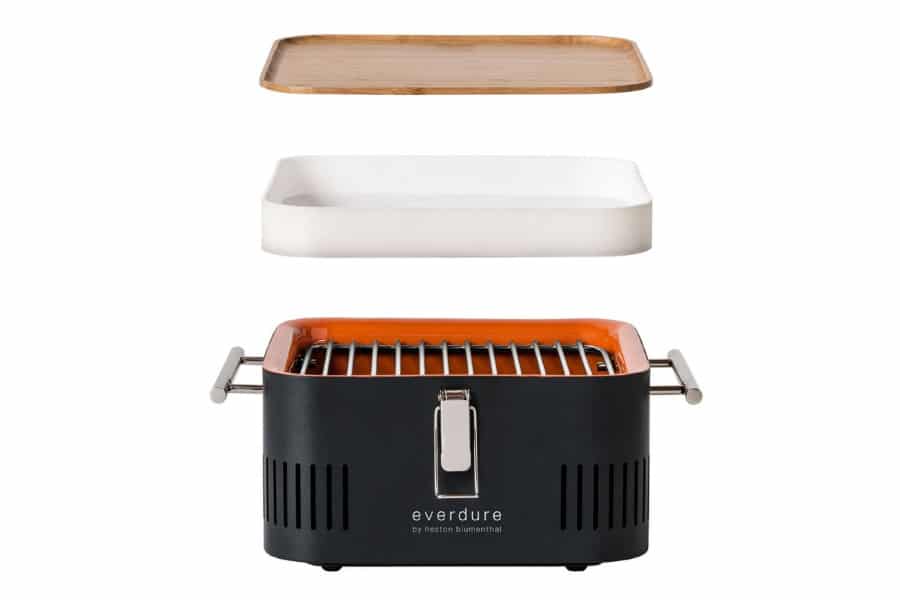 Everdure by Heston Blumenthal: Portable Charcoal BBQ
Heston's Cube charcoal grill is that piece of equipment that elevates a trip from camping to glamping. The food-grade storage tray and bamboo preparation board are cleverly integrated into the design, still leaving room to store fresh coals. Cube is made from lightweight steel, with a high-temperature finish and sleek cool-to-the-touch handles. It's going to be easy for dad to stand out from the crowd on his next trip. – $199
Buy it here (AUS) Buy it here (US)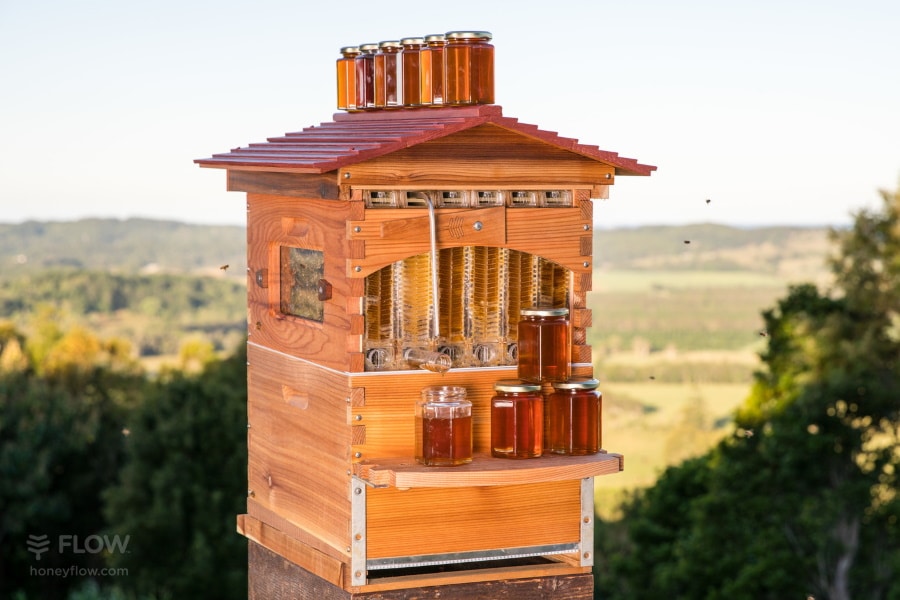 Solitary Bee Hive
Now for something completely unexpected: Dad can cultivate his own honey with this Flow beehive. Is cultivate even the correct word? Invented by father and son team Stu and Cedar Anderson, the patented Flow Frame is said to be the most significant advancement in beekeeping since 1852! Supposedly you turn a key and wait for the fresh honey to flow right out of the hive and into a jar. Pretty sure bees play at least a small role. Let dad figure it out then pay random visits to steal away the delicious, gooey profit.
Buy it here (AUS) Buy it here (US)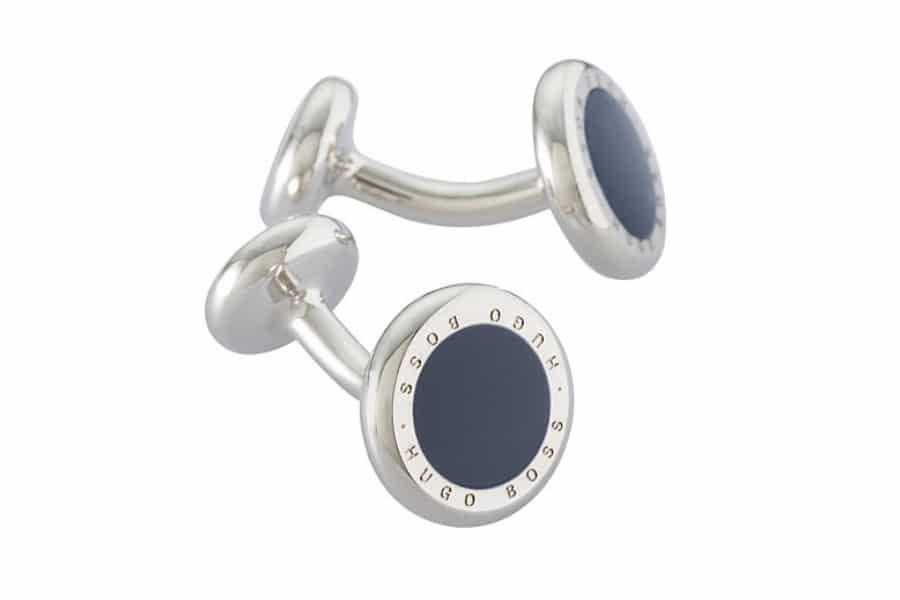 Hugo Boss Cufflinks
Designed with individuals in mind, these distinctive BOSS cufflinks are crafted from hand-polished metal featuring a solid enamel inlay framed by engraved logo detailing. This sleek pair is finished with a fixed, round fastening. Pair with business or formal attire for a premium, authentic look and feel. – $129
Buy it here (AUS) Buy it here (US)
Related Gift Guides:
2019 Father's Day Gift Guide – The Outdoorsman
2019 Father's Day Gift Guide – The Luxury Lover
View All Gift Guides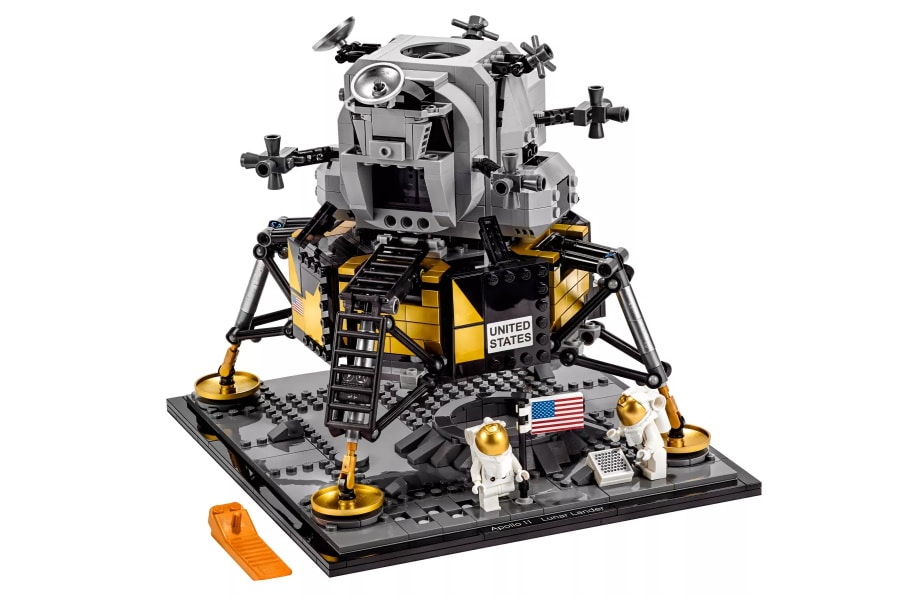 Lego
Celebrate the moon landing with this LEGO set developed in cooperation with NASA to mark the 50th anniversary of the historical event. This collectable features a highly detailed replica of Apollo 11's Eagle lunar module, plus a depiction of the lunar surface, complete with crater, footprints and a U.S. flag. Expect gold-coloured landing pads and panels, opening camera and laser hatches, and a ladder to the detailed interior with room for the two astronauts.
This display model makes an excellent centrepiece for the home or office and provides a challenging and rewarding building experience full of nostalgia. – $160
Buy it here (AUS) Buy it here (US)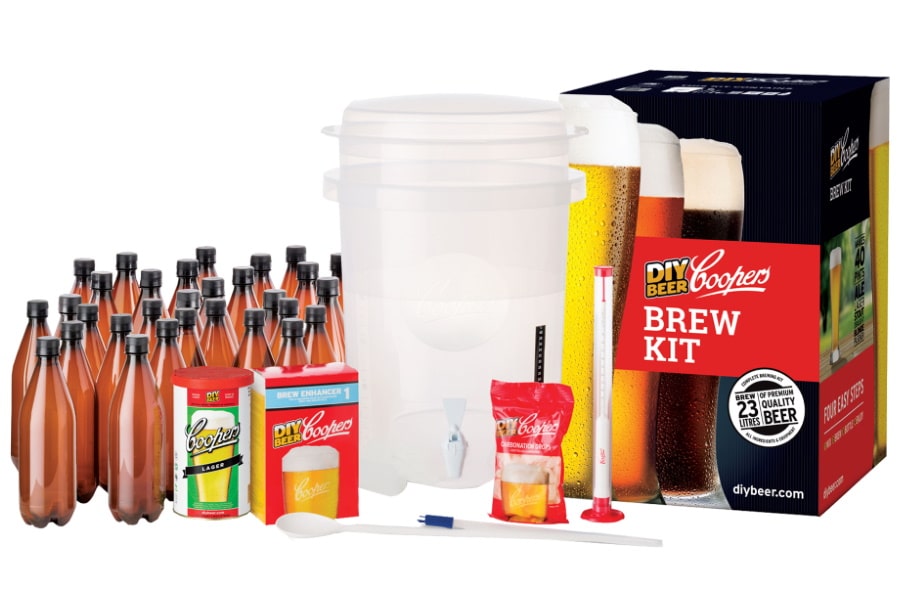 Coopers DIY Beer Kit
This here is another gift that keeps on giving. Coopers DIY Beer Kit includes everything needed to make 23 litres of great tasting beer. The patented fermenter makes the brewing experience incredibly quick and easy. No experience is required. Once dad has worked his way through the first batch, his local supermarket likely sells the ingredients necessary to make the next batch. Considering the cost of beer these days, Coopers DIY Kit is a worthwhile investment. – $119.99
Buy it here (AUS) Buy it here (US)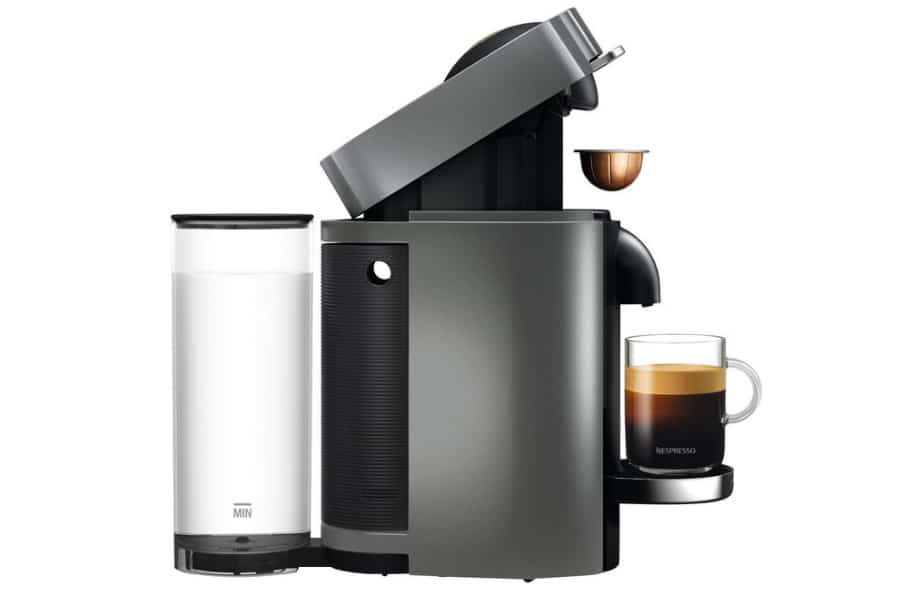 Nespresso Vertuo Coffee Machine
VertuoPlus is the advanced model of Nespresso's popular coffee maker, featuring a new design and range of colours to complement any kitchen while brewing that crema or espresso. Vertuo uses Nespresso's latest "centrifusion" technology to rotate capsules up to 7000 RPM so extraction lengths can fit larger mugs. Also, the Reverso feature adds a dash of milk to the cup before extracting coffee over the top, delivering a smooth, indulgent and creamy texture without the need for additional milk frothing. Yum! – $199
Buy it here (AUS) Buy it here (US)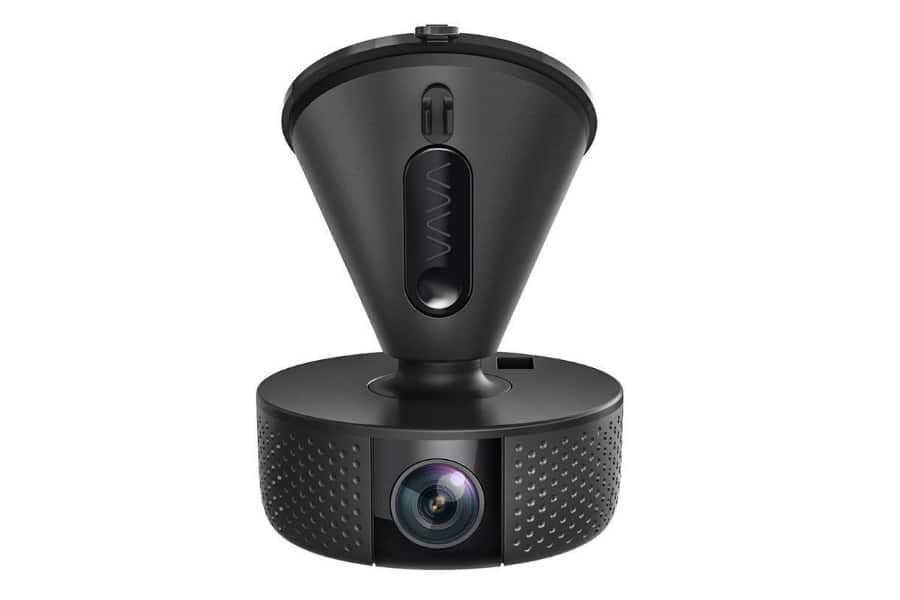 Vava Dash Cam
Dads have a unique way of worrying about things. A VAVA dash cam should contribute to his peace of mind. Dash cams can make a difference in an accident. But only if the video capture is clear enough to represent tangible proof for the insurance company.
The VAVA cam features an advanced Sony sensor that pairs with six lenses and an infrared lens for sharper images, both night and day. In addition to a wide-angle lens that covers up to 5 car lanes, the car camera features a built-in mic to record audio even inside the vehicle. – $140
Buy it here (AUS) Buy it here (US)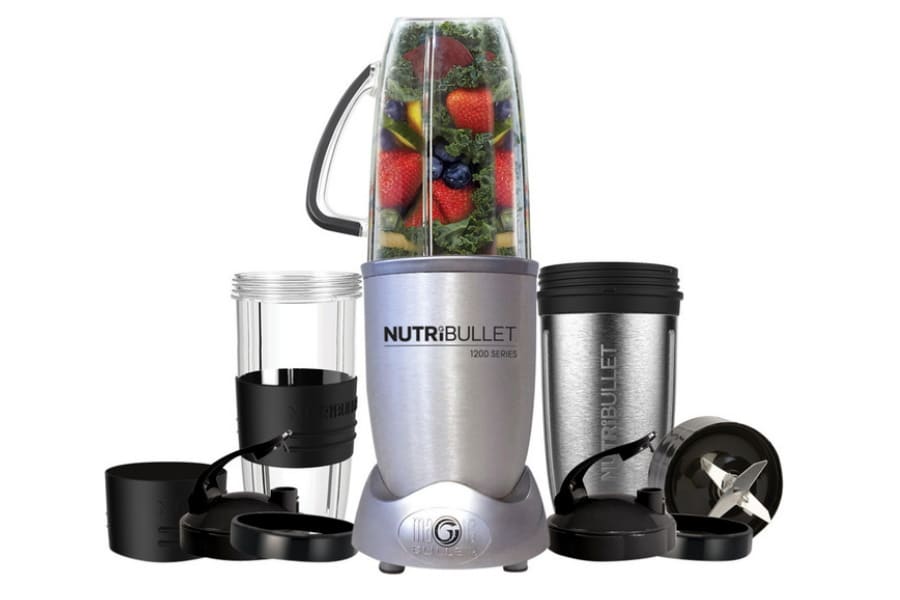 Nutribullet
NutriBullet maximises food's nutritional potential with 1200 watts of pure blending power. Add an increased capacity, and two pre-programmed cycles and what you have are delicious and healthy smoothies in the making. Nutribullet can pulverise the toughest ingredients and comes packed with premium accessories, including the stainless steel cup, which keeps drinks cold for up to 8 hours. A gym membership may not go over so well. That's why a food processor is the way to go. – $179
Buy it here (AUS) Buy it here (US)
Related Gift Guides:
2019 Father's Day Gift Guide – The Outdoorsman
2019 Father's Day Gift Guide – The Luxury Lover
View All Gift Guides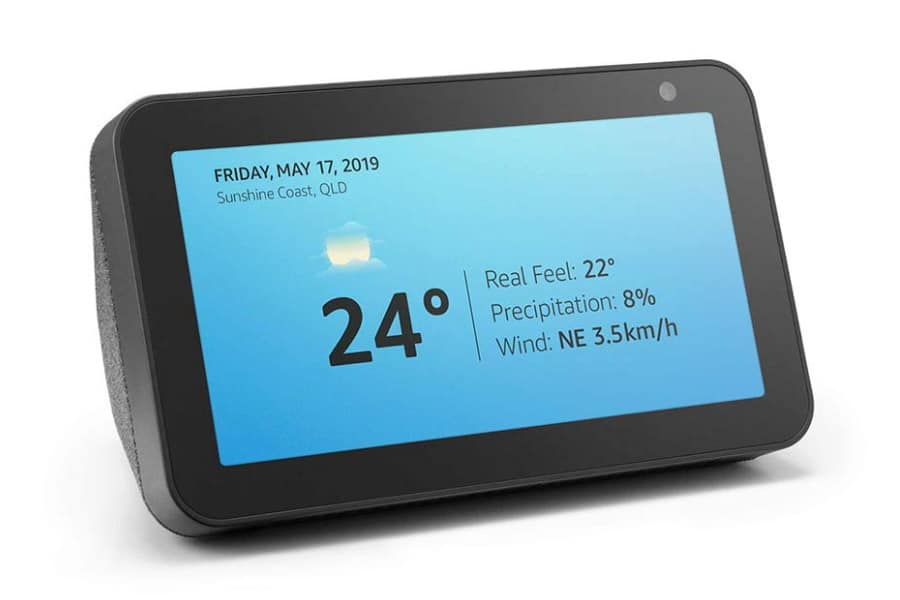 Amazon Echo Show 5
Upgrade the parent's home with an Amazon smart speaker that rolls everything technology-wise into one sleek device. We're talking smart home controls, music and video entertainment, reminders and Alexa voice support. Dozens off apps are supported including the AFL daily footy feed, local news headlines and weather updates. Dad won't even need to read an instruction manual. To learn more about skills, all he needs to do is say, "Alexa, show me skills." – $129
Buy it here (AUS) Buy it here (US)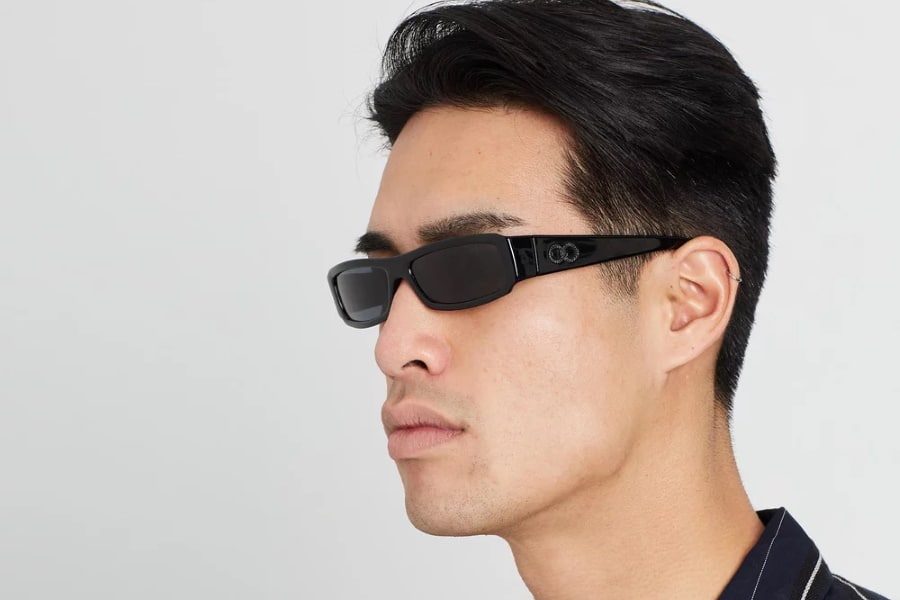 Childe Sunglasses
For the fashion-forward father, try Childe Lyric sunglasses. Lyric is fast, tight and straight down the line. This design is the epitome of speed wrap sunglass from 1994. Designed in Australia, made in Italy, the glasses are strong and durable; built with triple barrel stainless steel hinges and lightweight, scratch-resistant nylon lenses by Essilor. The frame is made up of 58% renewable resources. – $160
Buy it here (AUS) Buy it here (US)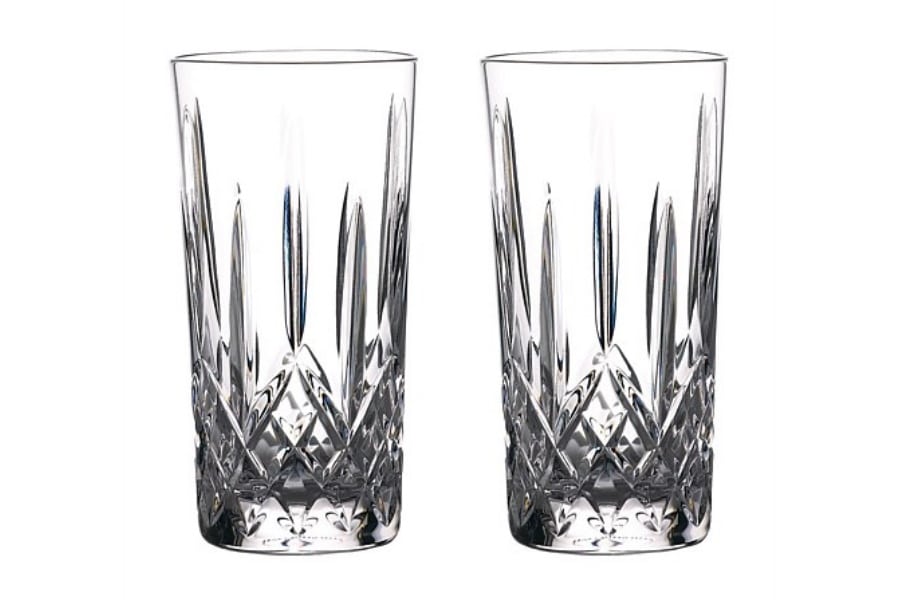 Crystal Gin Glasses
This set of two Hi-Ball Lismore crystal glasses are crafted with deep diagonal cuts and designed so dad can fully savour his gin. This set blends old and new, creating a fresh appreciation of the classic spirit. Whether he's sipping a craft gin straight or mixing a cocktail, dads' bound to make use of these elegant glasses. – $199
Buy it here (AUS) Buy it here (US)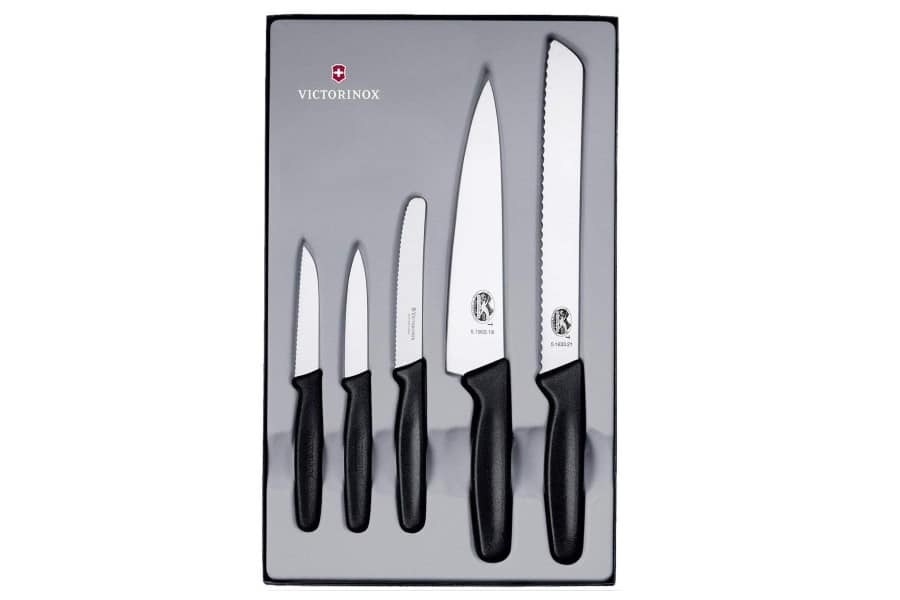 Victorinox 5 Pc Kitchen Knives 5 Piece Gift Set
This five-piece kitchen set from Swiss brand Victorinox includes everything dad needs to start on an epic dinner. With two different sized paring knives, a bread knife, tomato knife and carving knife, let's hope his cooking skills are as good as his chopping work. – $140
Buy it here (AUS) Buy it here (US)
Related Gift Guides:
2019 Father's Day Gift Guide – The Outdoorsman
2019 Father's Day Gift Guide – The Luxury Lover
View All Gift Guides