21 Best Barber Shops in Sydney
With great hair comes great potential and great responsibility. The best Sydney barber shops definitely know as much. Not only will they treat your head like a canvas upon which to create your own personal statement, they'll do it while pampering you silly. To put it another way: each top Sydney barber shop is more than just a place to get your groom on. Between the warm shaving cream, the recliner chair, the enticing aromatics, the genuine camaraderie and, of course, the killer haircut, this is about as close to a spa treatment a guy can get without actually visiting a spa. Throw in the occasional complimentary whisky and now you're really talking. Don't just Google "barber shop near me" or "barbers around me"–find the Sydney barber that does your personal style right. Here are the 21 Best Barber Shops in Sydney.
---
You'll also like:
17 Best Barber Shops in Melbourne
Haircuts & Whisky – Barangaroo Barber Shop
Men's Hairstyle Tips with the London School of Barbering – Jesse Spencer
---
Sterling Hairdressing Parlour & Barber Shop
Sometimes the atmosphere at a Sydney men's barber shop is so convivial and authentic you end up going just to be there. That's the experience at Sterling Hairdressing Parlour and Barber Shop. Between the old time outfits, the expert craftsmanship, the friendly conversations and the omnipresence of freshly groomed beards, it's like you've gone back to an era where the barber shop was simply the place to be.
50 Buckingham St, Surry Hills NSW 2010 Ph: 02 9699 9777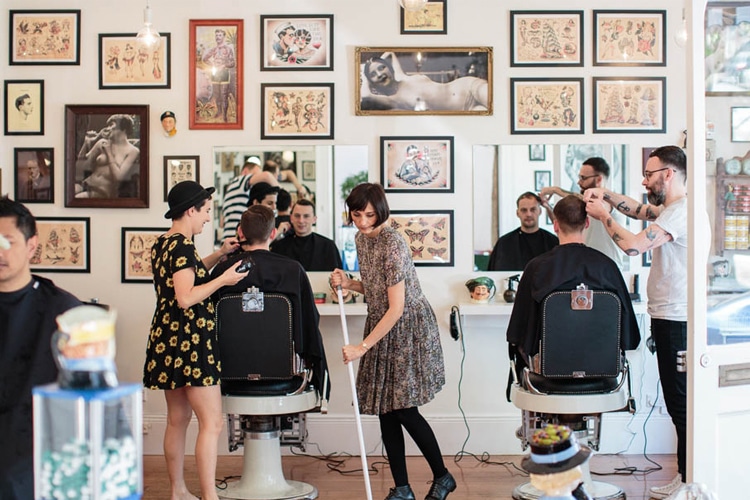 The Happy Sailors Barber Shop
One of best Sydney barber shops by far, The Happy Sailor keeps it clean, simple and visually engaging. The interior is overflowing with nostalgic and kitschy vibes while the haircuts remain distinctly modern. Meanwhile, the Aussie service with a smile is routinely top notch. Come in for a killer haircut or beard trim, Sydney style.
748 Bourke St, Redfern NSW 2016 Ph: 02 9690 1452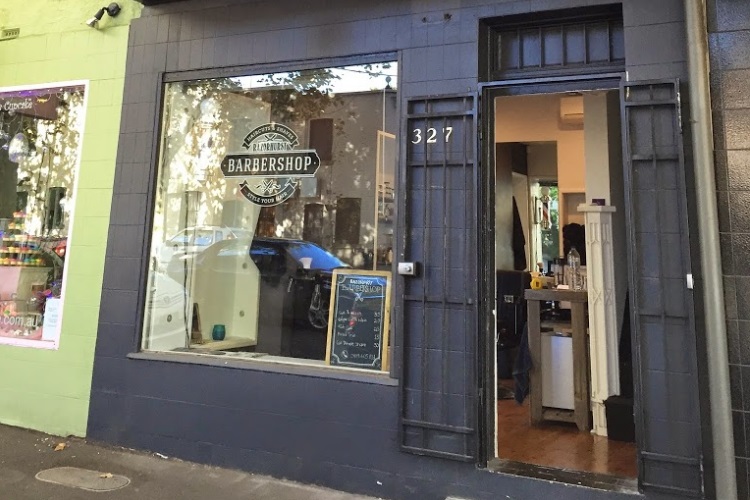 Razorhurst Barbershop
This hole-in-the-wall has been shaping up Darlinghurst's most dapper for over two years, collecting a following of very happy clients. Running the show is one of Sydney's best barbers, Alex, who has copious amounts of experience under his belt. For a reasonable price he'll give you a snip, trim, fade or shave that'll leave you looking your freshest and sharpest.
327 South Dowling St, Darlinghurst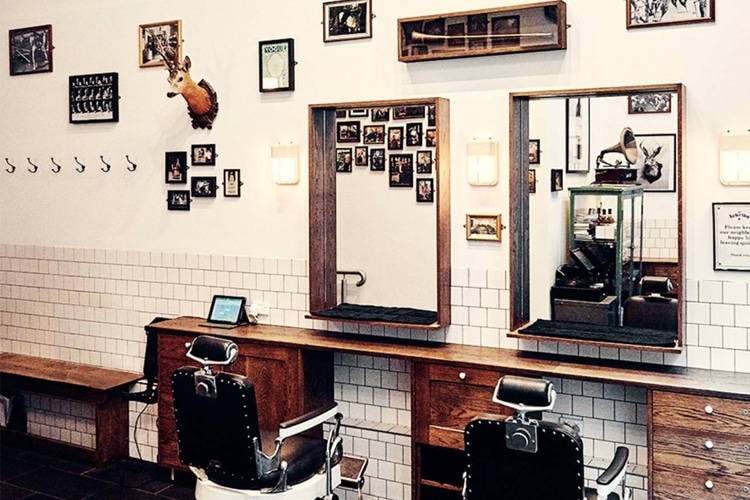 The Barber Shop – York Street
If you're a modern gentleman, this parlour-styled Sydney barber shop in the CBD will downright spoil you. Not only does each customer receive ageless grooming treatment complete with straight blades and hot towels, but late in the afternoon an adjoining hidden cocktail bar opens for business. At the Barber Shop, time stands still in the best way possible.
89 York St, Sydney NSW 2000 Ph: 02 9299 9699

Culture Kings
If stepping into a mock time machine and stepping out looking like the fourth member of ZZ Top simply isn't your thing, consider Culture Kings as your Sydney CBD barber shop of choice. Come here to peruse a legendary selection of global streetwear while getting a haircut that exudes contemporary urban style.
MidCity Shopping Centre B1., 51/420 George St, Sydney NSW 2000 Ph: 02 9232 0473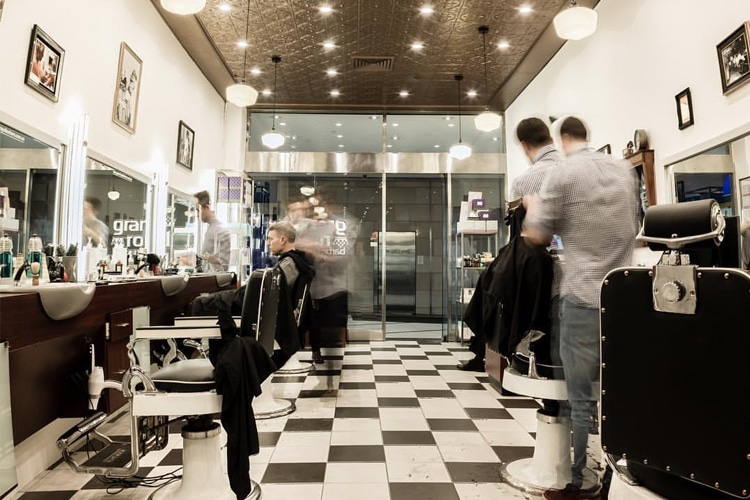 Grand Royal Barbers
Sure, some of the best Australian men's barber shops look like they've been operating since the 1920s, but in reality most just popped up over the last few years. By contrast, Grand Royal Barbers has actually been in business since the late 90s, putting them far ahead of any beard-capitalising curve. Run by couple Steve and Maria, who have decades of experience between them, Grand Royal has opened a few branches and retains an extremely loyal following. Naturally, the haircuts here are consistently exceptional. With three locations, this is one of the top Sydney barber shops near you.
Locations:
2a/10 Spring St, Sydney NSW 2000 Ph: 02 9221 8886
397 Liverpool Street, Darlinghurst Sydney, 2010 Ph: 02 9360 3063
381 Riley Street, Surry Hills, Sydney, 2010 Ph: 02 9211 7494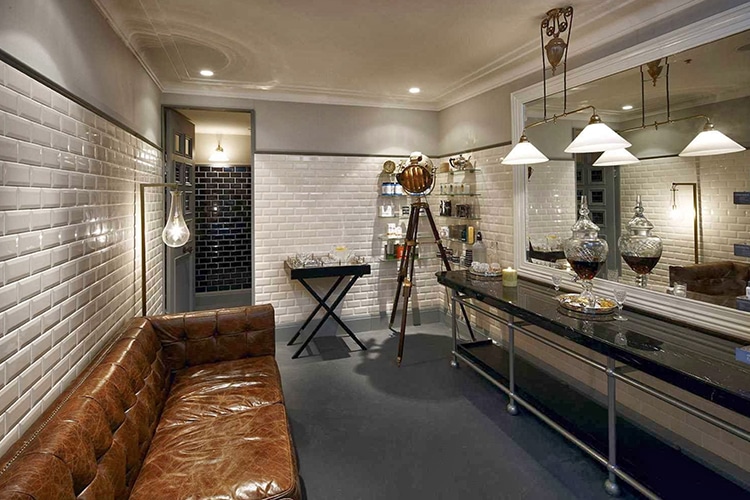 Face of Man
Much more than one of best Sydney barber shops, Face of Man is a premium grooming lounge where a stylish dude might receive the full spectrum of body treatments. That includes skin analysis, eye hydration, eyebrow plucking, facials and massages. That's right, fellas–meet your new spa. Of course, it's also home to some of the best CBD barbers in Sydney, meaning you're more than welcome to pop in for a simple cut and shave.
300 George St, Sydney NSW 2000 Ph: 02 9232 7138

Uptown Cuts
Although up to any stylish task, Uptown Cuts has absolutely mastered the African Australian haircut. Enter this renowned and popular Sydney barber shop to get a perfect fade or afro with the utmost level of precision and technique. Walk out feeling all kinds of fresh.
Shop 2B, 2 Enmore Road, Newtown 2042

Hair by Tommy J
Deep in the heart of Redfern is a collective of 5 barbers with one simple goal: to give you the best greaser style haircut you'll ever receive. Accordingly, the Tommy J barbers deliver one classic fade after another inside a uniquely hip Australian setting.
112 George St, Redfern NSW 2016 Ph: 0405 331 286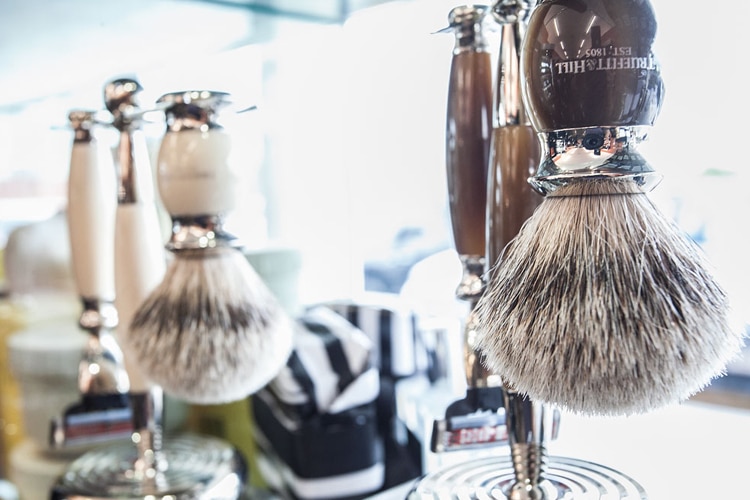 The Barberhood
Frequently touted as one of the best barber shops Sydney has to offer (with the awards to prove it), The Barberhood stands as living testimony to the timeless art of men's grooming. Come here for a slew of luxurious treatments along with some whisky to help pass the hour. Drinking and grooming–that's what the Sydney barber shop experience is all about, folks. If you're in the Sydney CBD, then you'll definitely find this barber shop near you. Pop in to see what all the fuss is about.
Locations:
S3 Wintergarden, 1 O'Connell Street, Sydney, NSW, 2000 Ph: 02 9247 4583
5 Martin Place, Sydney, NSW, 2000 Ph: 02 9223 9952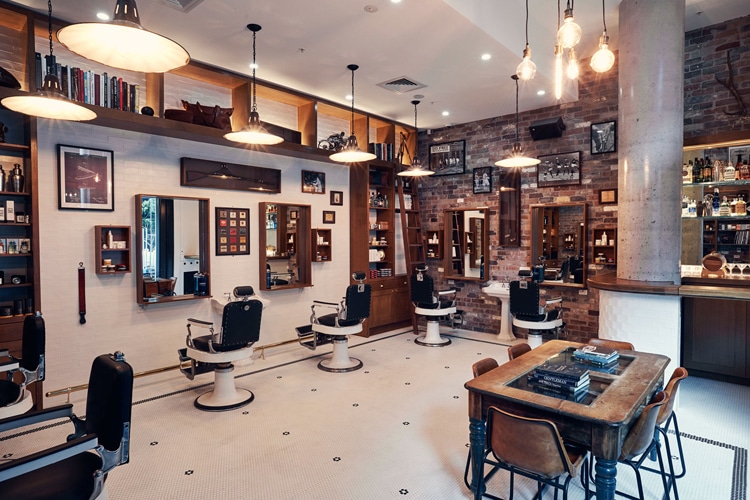 The Barber Shop – Bangaroo
Normally, when one business has two locations, we mention both at the same time, but with The Barber Shop a little more distinction is necessary. We've already discussed their York St. spot and its adjoining bar, but equally amazing is their Bangaroo venue. Come to this distinguished Sydney barber shop to indulge, period. That means drinking some whisky, listening to records and receiving an unforgettable haircut or classic Sydney beard trim all in one visit.
3 Barangaroo Avenue, Barangaroo NSW 2000 Ph: 02 8096 1481
Detail for Men
Any modern gentleman knows the key to true style is in the details. Well, one of the biggest and best barber shops in Sydney took the task to heart. Accordingly, Detail for Men covers any request you can throw at them. Come here to get your hair cut or your tattoo removed and everything in-between.
1/8 Spring St, Sydney NSW 2000 Ph: 02 9231 5999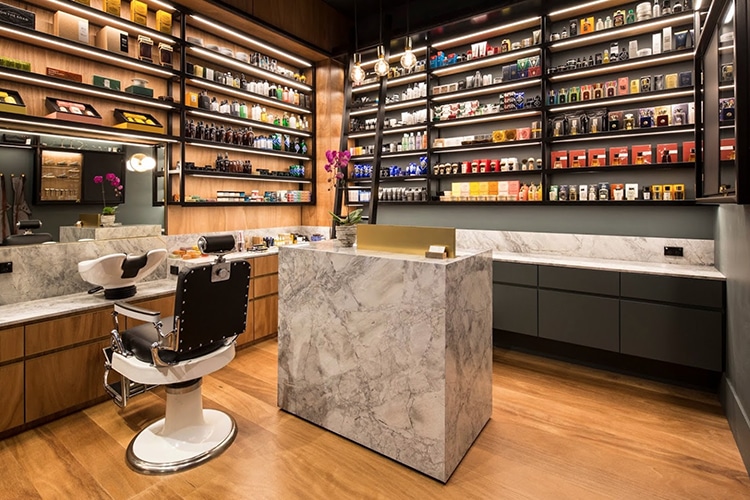 Men's Biz
At Men's Biz in the Strand Arcade, not only will you meet some of the best Sydney barbers, but you'll be flanked by legions of handpicked grooming accessories from around the world. All the available products were selected for their quality and sustainability. Hence, come here to look sharp and then take some of that magic to go.
Strand Arcade, 15/412-414 George St, Sydney NSW 2000 Ph: 02 8386 3577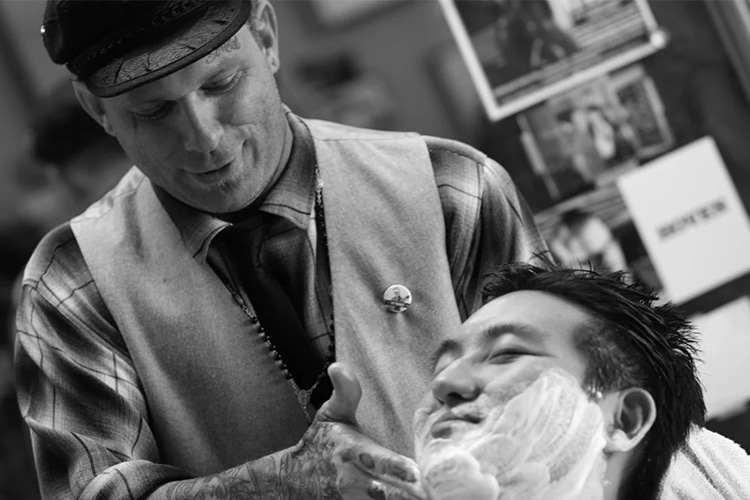 Hawleywood's Barbershop
This one-of-a-kind Sydney barber shop delivers a killer men's cut and some genuine rock and roll ambiance. Any by "rock and roll" we mean the music and personalities alike. Some call it service with a sneer–others call it their home away from home. Either way you'll leave looking great.
432 King St, Newtown NSW 2042 Ph: 02 9557 6290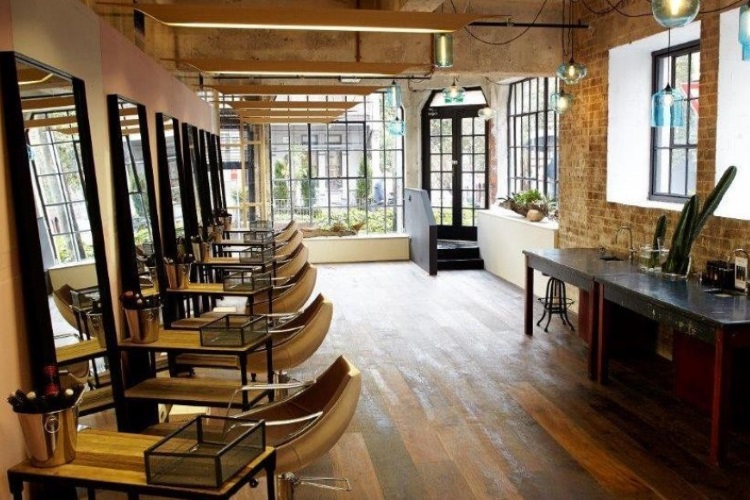 Raw by Anthony Nader
Easily one of Sydney's best barber shops, Raw by Anthony Nader has been sustaining and/or setting trends since 1997, reaping tons of acclaim in the process. Their flagship salon in Surry Hills is an epicentre of high end men's style. Come here for the royal treatment and don't be surprised if you pass a celebrity on the way out.
100 Commonwealth St, Surry Hills NSW 2010 Ph: 02 9211 4444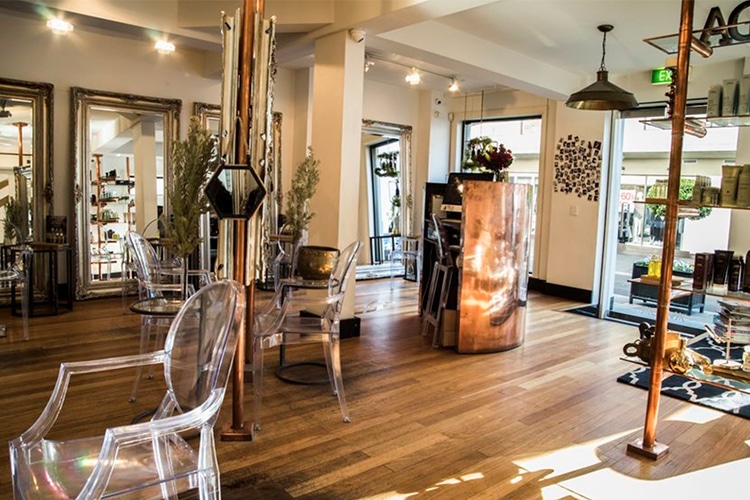 Juliana Marcs
Given that elevated style and sex appeal are basically kindred spirits, you might consider seeking a legitimate feminine perspective on your next cut. For that, look no further than Juliana Marcs. Her bespoke salon in Sydney's Double Bay is as close a man can get to having his head treated like a work of art. Become Juliana's latest masterpiece and expect lots of subsequent attention.
2/17-19 Knox St, Double Bay NSW 2028 Ph: 02 8068 8989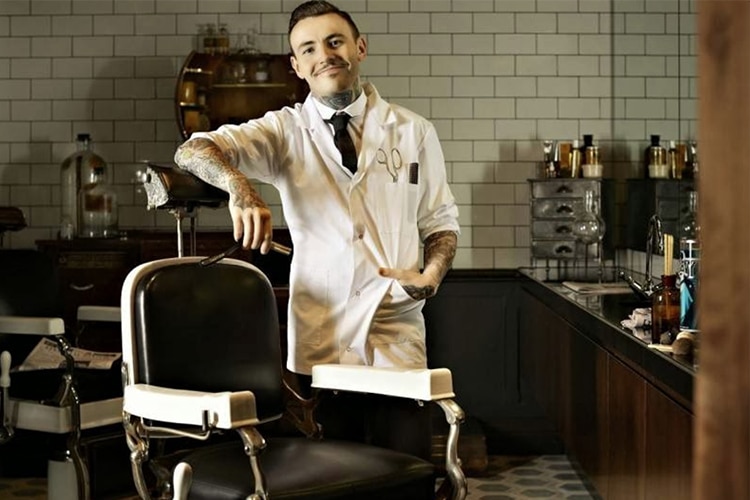 spaQ Barber Shop
Sometimes you just want to go the "full pampered" route. Needless to say, spaQ Barber Shop has your back (along with the rest of your body). Choose from among their luxury packages and then take a sensual journey you're not likely to forget any time soon. Of course if you'd rather keep things simple, just hop on in to their renowned barber shop for a premium grooming session or beard trim. Either way, you'll be absolutely refreshed and look the part at this Sydney barber shop.
49 Market St, Sydney NSW 2000 Ph: 02 8262 0088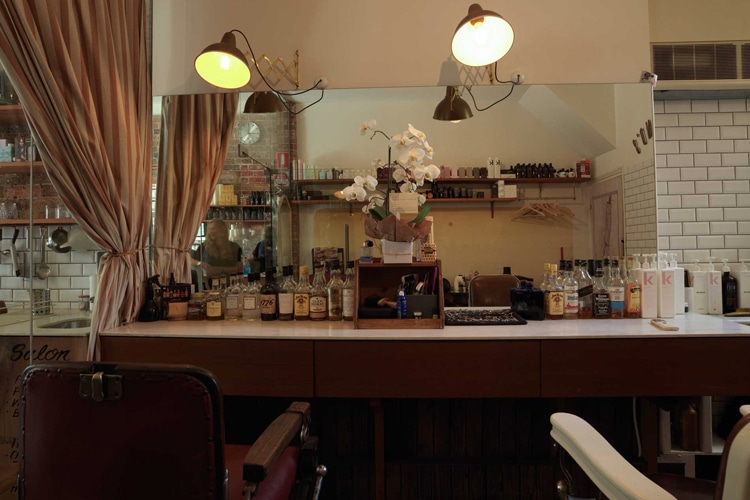 Cleveland's
Cleveland's prides itself on making you as comfortable and relaxed as possible. Walk through the door, grab a complimentary beer or whisky, slink into a cosy chair and put yourself in the hands of a resident stylist. The vibe here is so welcoming and familiar that you'll be booking your next appointment by the time your first one ends.
311 Cleveland St, Sydney NSW 2016 Ph: 02 457 005 139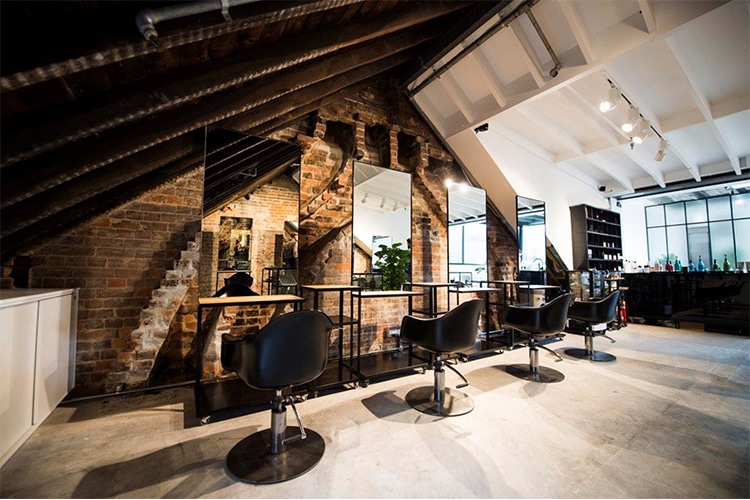 District Salon at the Stables
The Stables Co-Op in Surry Hills is where creativity and personality collide in true form. In other words, this is not your average department store by any stretch of the imagination–with a human component too tangible to ignore. Likewise, District Salon is more than just one of the best Sydney barber shops, it's a place to meet and converse with experts and enthusiasts at the eye-to-eye level. As a result, you're able to explore your own visual identity, and maybe even discover a new look in the process. Indeed, style lives here.
Surry Hills, 2/352 Bourke St, Sydney NSW 2010 Ph: 02 9331 8635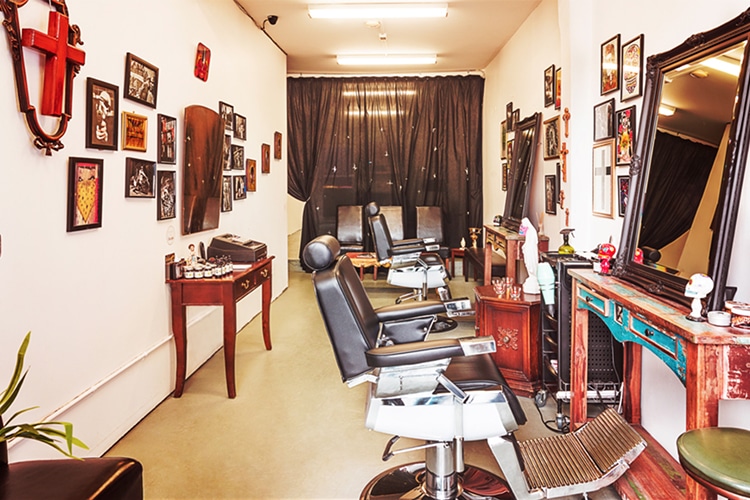 Chicanos Barber Shop
It's back to Redfern as we close out our list of the best barber shops in Sydney. Chicanos is as unmistakable in concept as it is in design. The walls are scoured with trippy Mexican artwork and the barbers themselves look like purebred Los Angeles exports. These dudes know their way around a razor for sure, and that means one tight and stylish haircut that you won't find anywhere else.
157 Regent St, Redfern NSW 2016 Ph: 02 8084 6660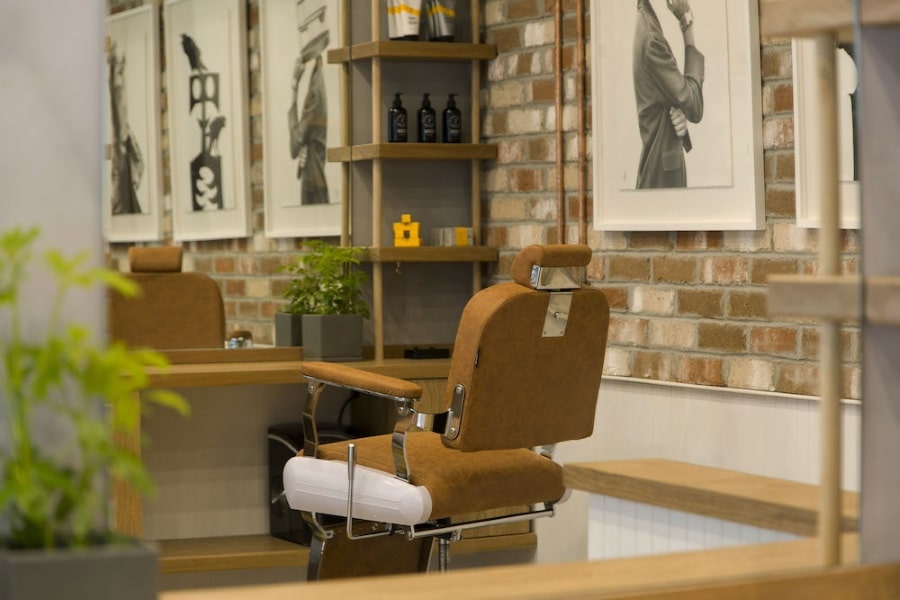 Adilla Barbers
Double Bay's Adilla Barbers eschews the old-school ethos of barbering and instead has created a light-filled modern place where men can visit and feel comfortable knowing they can count on getting the best cut from a professional hairdresser, without having to go to a women's salon. This is where you go if you want your beard expertly tended to or a touch of colour that won't look like a home job.
3/12 Cross St, Double Bay NSW 2028 Ph: (02) 9327 7248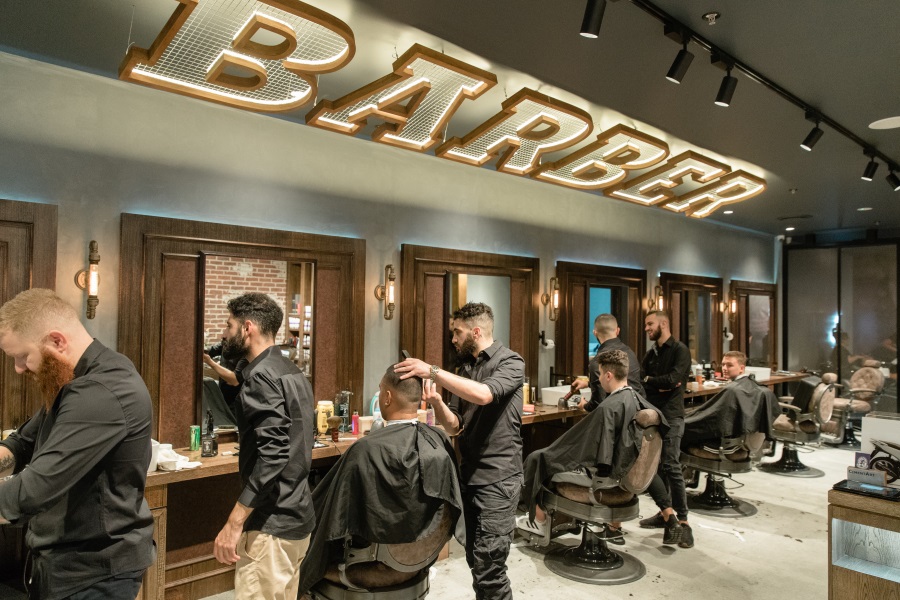 The Bearded Barber
Distinguishing The Bearded Barber from your standard shop is the impressive breadth of its operation. Not only will you find classic cuts in these parts, but they offer a full range of luxurious treatments for men. We're talking things like facials, teeth whitenings, waxings, skin needling, laser treatments, and microdermabrasion. Hop into their brand new store to fulfill your every conceivable need or desire.
4-6 Wandella Rd, Miranda NSW 2228 Ph: (02) 9525 7471
Want to get your groom on in a city not named Sydney? Then be sure to check our list of the Best Barber Shops in Melbourne and the Best Barber Shops in Brisbane.
Have you subscribed to Man of Many? You can also follow us on Facebook, Twitter, Instagram, and YouTube.
---
You'll also like:
17 Best Barber Shops in Melbourne
Haircuts & Whisky – Barangaroo Barber Shop
Men's Hairstyle Tips with the London School of Barbering – Jesse Spencer
---