Can We Survive Without Our Wallets with Optus Pay?
It seems that every year we get a step closer to a one-pocket or even no-pocket future. Instead of jagged keys or a bulky wallet dragging us down we now have one device; a smartphone, that can do virtually everything. The gadget can get us into our car or home, communicate with others, maintain our contacts, surf the web, hail an Uber and pay for goods and services all at the touch of a screen or swipe of a chip. Yes, the promise of the future is the promise of unlimited choice and access, minus the clutter.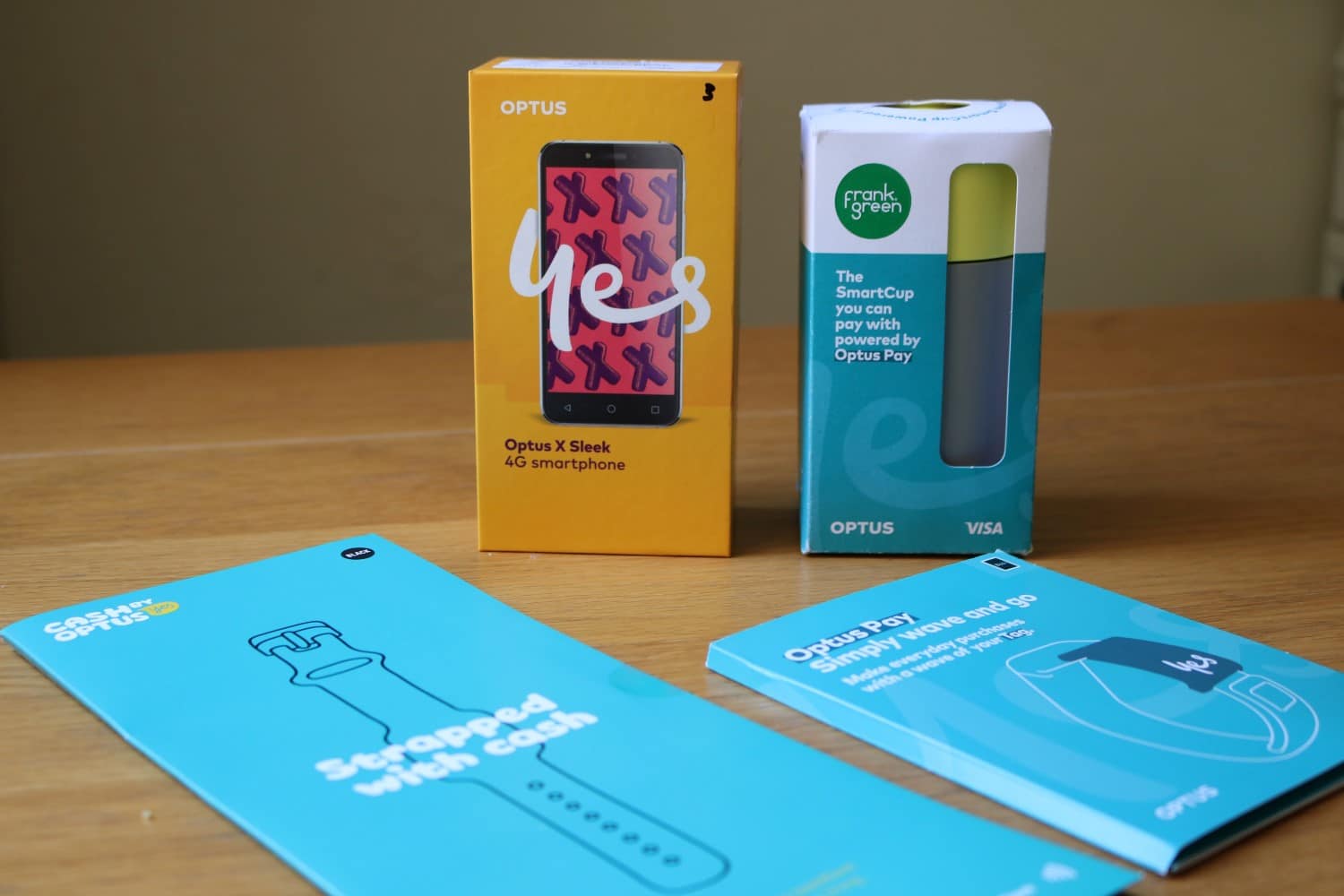 Here we took up the challenge from Optus to have a preview of our clutter-free destiny, with Optus Pay. It's a contactless payment option powered by Visa payWave that allows prepaid and postpaid Optus customers to make purchases under $100 with the swipe or "tap" of a compatible accessory. Optus Pay is as brilliant as it is effortless, and it brings your wallet and credit cards a little closer to being a thing of the past.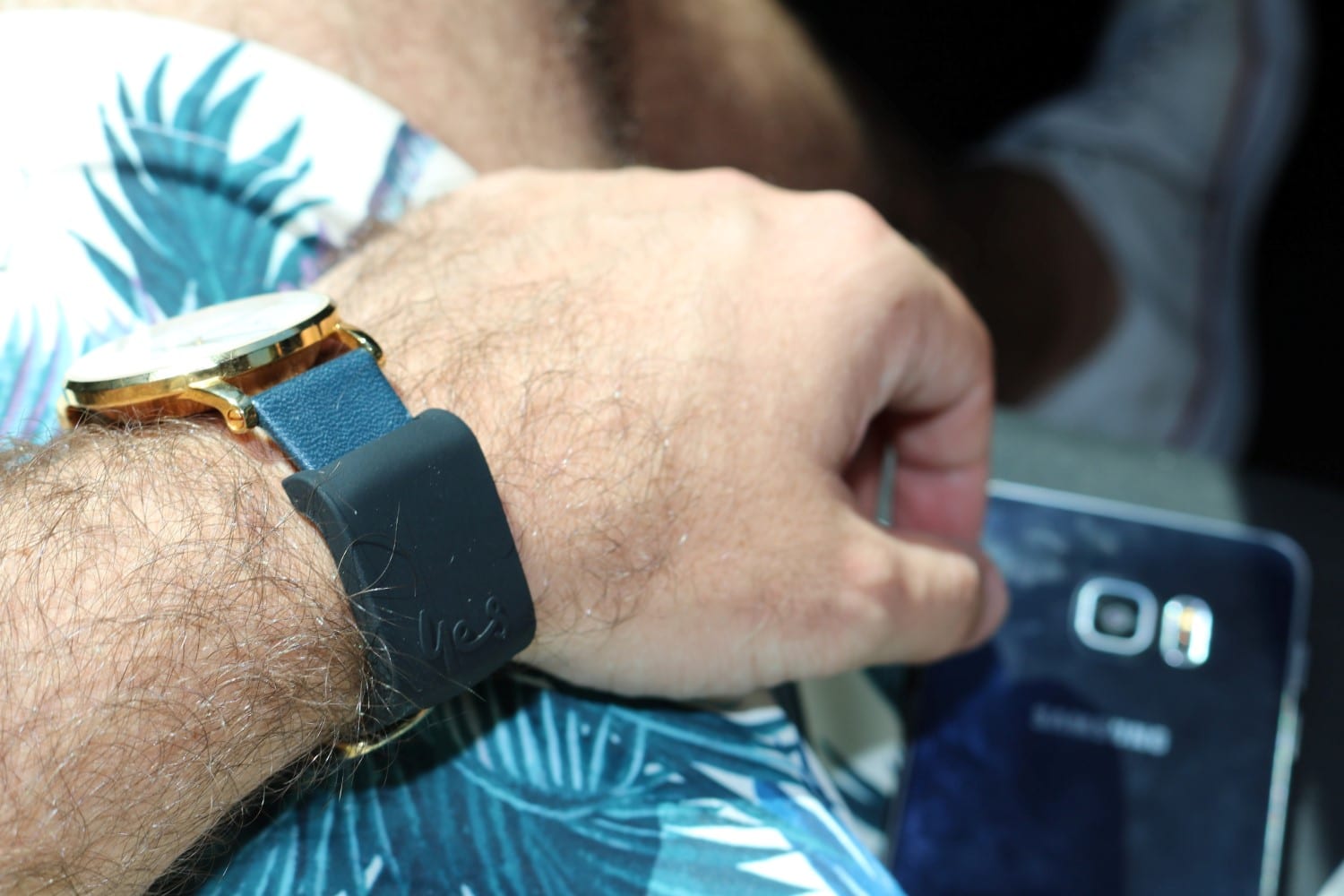 Here's how Optus Pay works. First, you must be an Optus customer, so if you're not get on that ASAP. Then you download the Optus Pay app from the iTunes or Google Play store. Using an Australian bank account, you can deposit up to $500 at one time into your Optus Pay account. Once your account is loaded with cash, you order the accessory you'd like to use to make payments. Feel free to order up to four accessories and manage them all through the Optus Pay app. There are five accessories to choose from and we were lucky enough to try them all out:
1) A payment SIM card compatible with any NFC-ready Android smartphone.
2) A Payment Band (compatible with Android and iPhone) that you can wear like a bracelet.
3) A Payment Sticker you can apply to the back of your smartphone.
4) A Pay Tag you can attach to any wristband or watch up to 2.2. cm wide.
5) SmartCup by frank green, a sustainable travel cup equipped with a built-in payment tag at the bottom.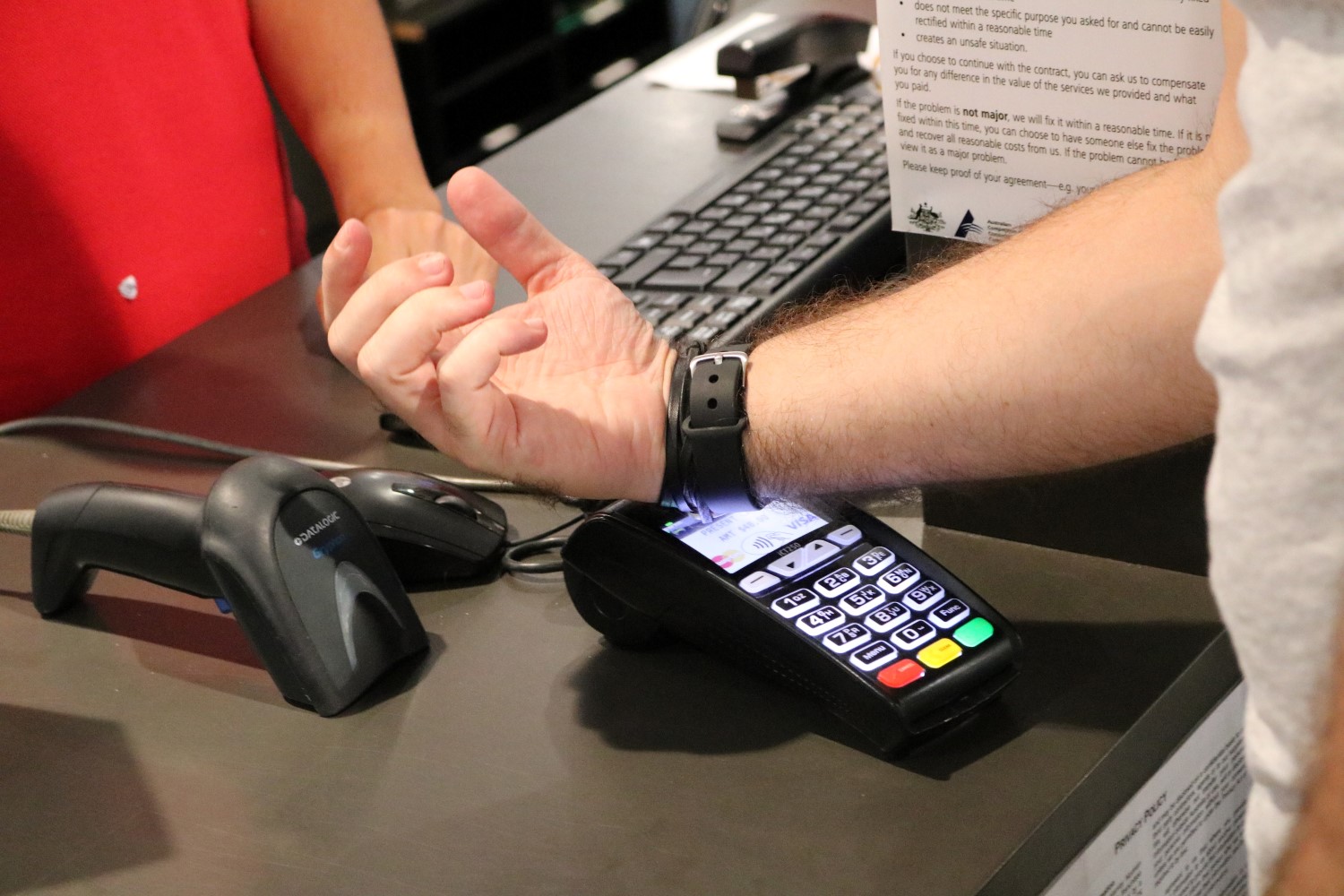 Once loaded with your accessory and a pre-paid account, you're ready to make purchases at any location that accepts Visa payWave. Purchasing online? Just simply use the Visa Prepaid Debit card details in the Optus Pay app. And that's basically all there is to it–you've now taken one step toward a clutter-less future. Here's the abridged breakdown: download app, load up your account, order free accessory, pay for goods anywhere that accepts Visa payWave.
To get the word out, Optus challenged us to use the Optus Pay accessoriesto go on a shopping spree at our favourite stores and then use the SmartCup afterwards for a coffee break – all without a single card or any cash in sight.
With about $250 at our disposal we set off for the nearest Westfield Shopping Centre in Sydney. Attached to my watch was the Pay Tag, a modest black square that slid on with ease and didn't hinder the watches overall appearance. The "challenge" came at the perfect time as we're training for a triathlon event and needed to get pick up plenty of gear.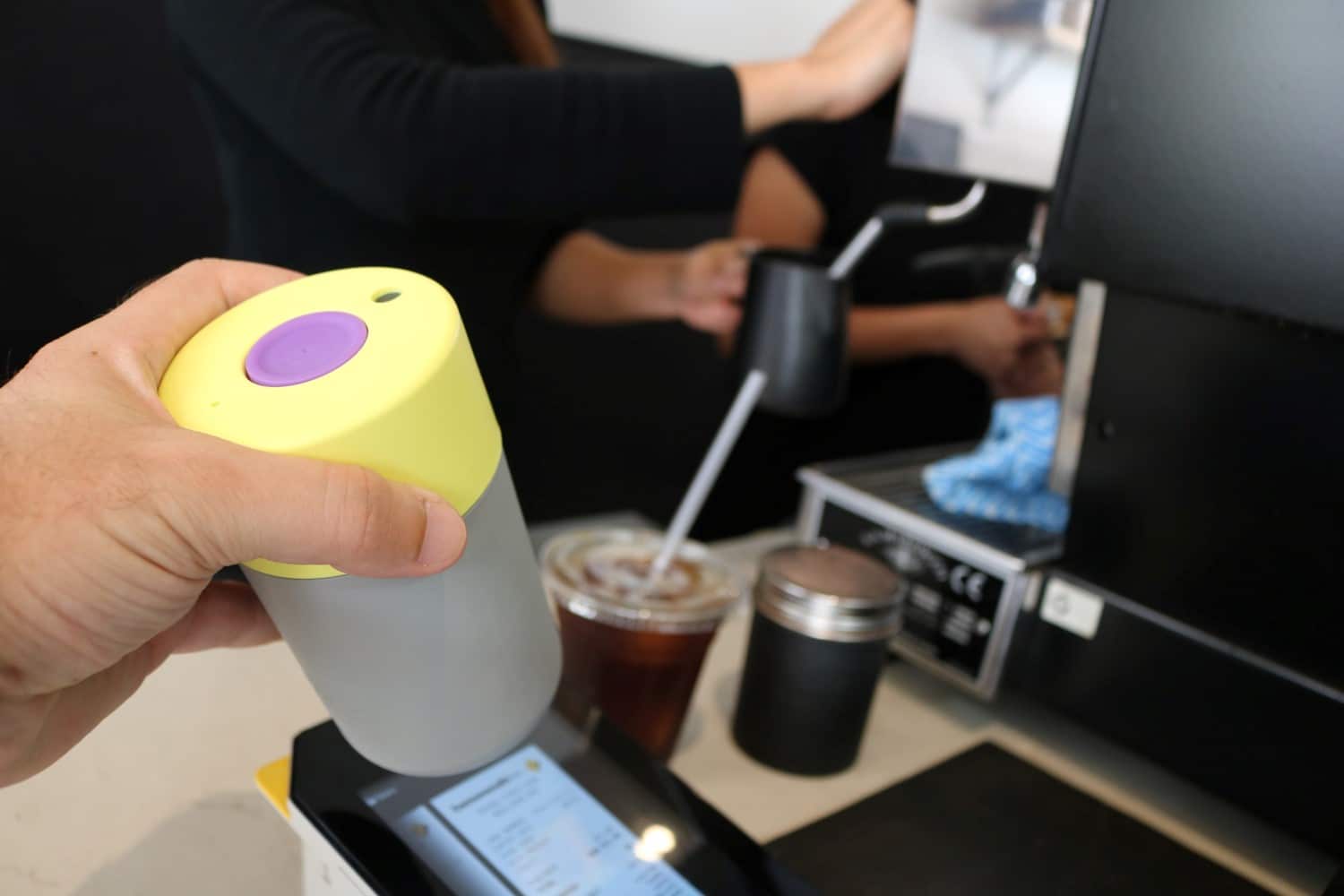 To make each purchase we simply waved our chosen accessory over the Eftpos machine and, well, that was about it. The whole process was an absolute breeze; essentially the retail equivalent of waving a key card over a hotel door to gain access.
After the arduous task of finding what we wanted as consumer warriors, we took a coffee break at a local favourite, where we indulged in some cold brew. To pay we waved the SmartCup over a scanner and within seconds we were sucking down that icy cold caffeine.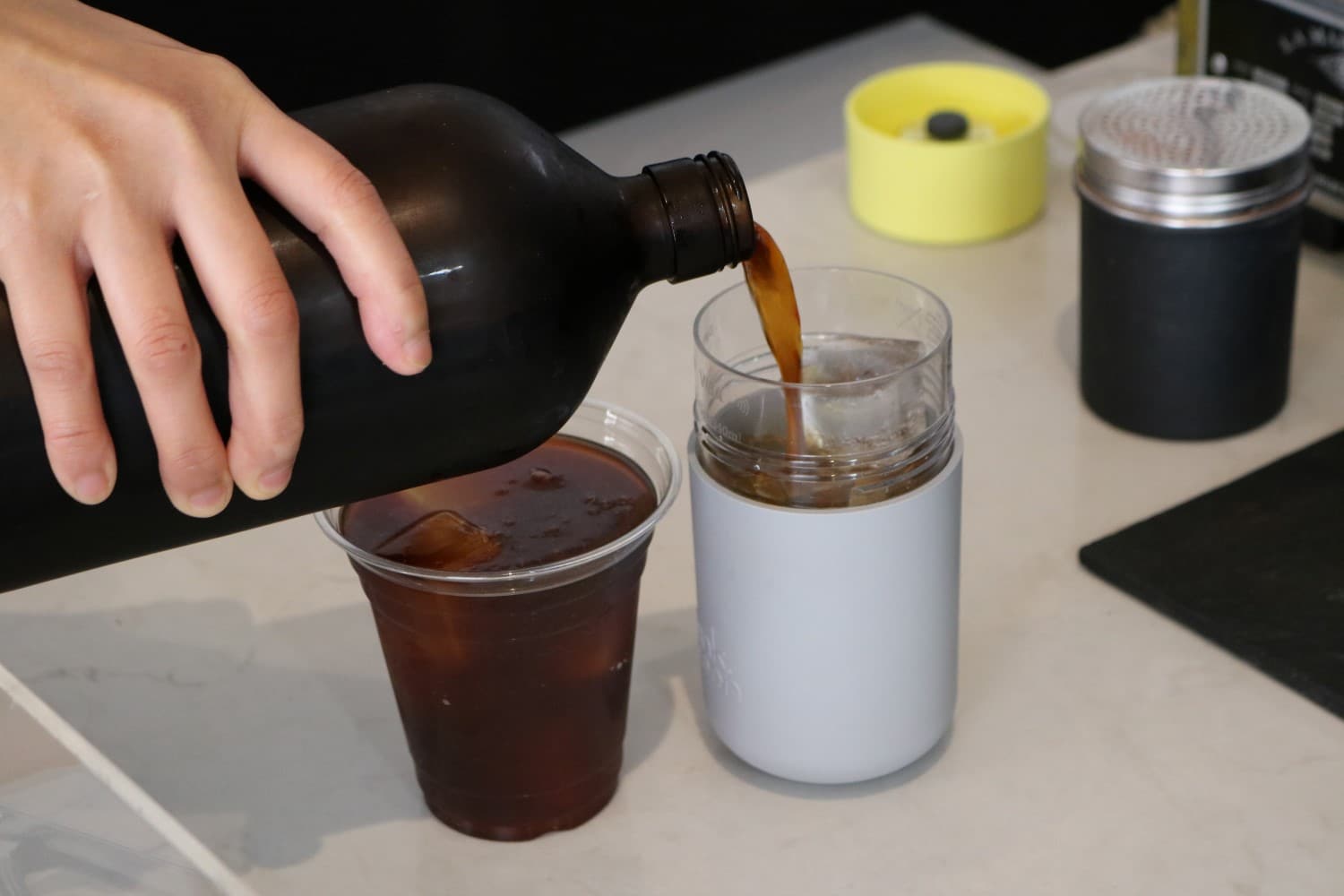 Ultimately, the only "challenge" in the Optus Pay Challenge was bringing ourselves to label the whole experience a challenge. Otherwise, using the Pay Tag Accessories and the SmartCup couldn't have gone smoother. Each transaction was swift and painstakingly hassle-free. Our pockets had never felt lighter as we shuffled around the Westfield Shopping Centre, that extra jolt of caffeine putting a little bounce in our step.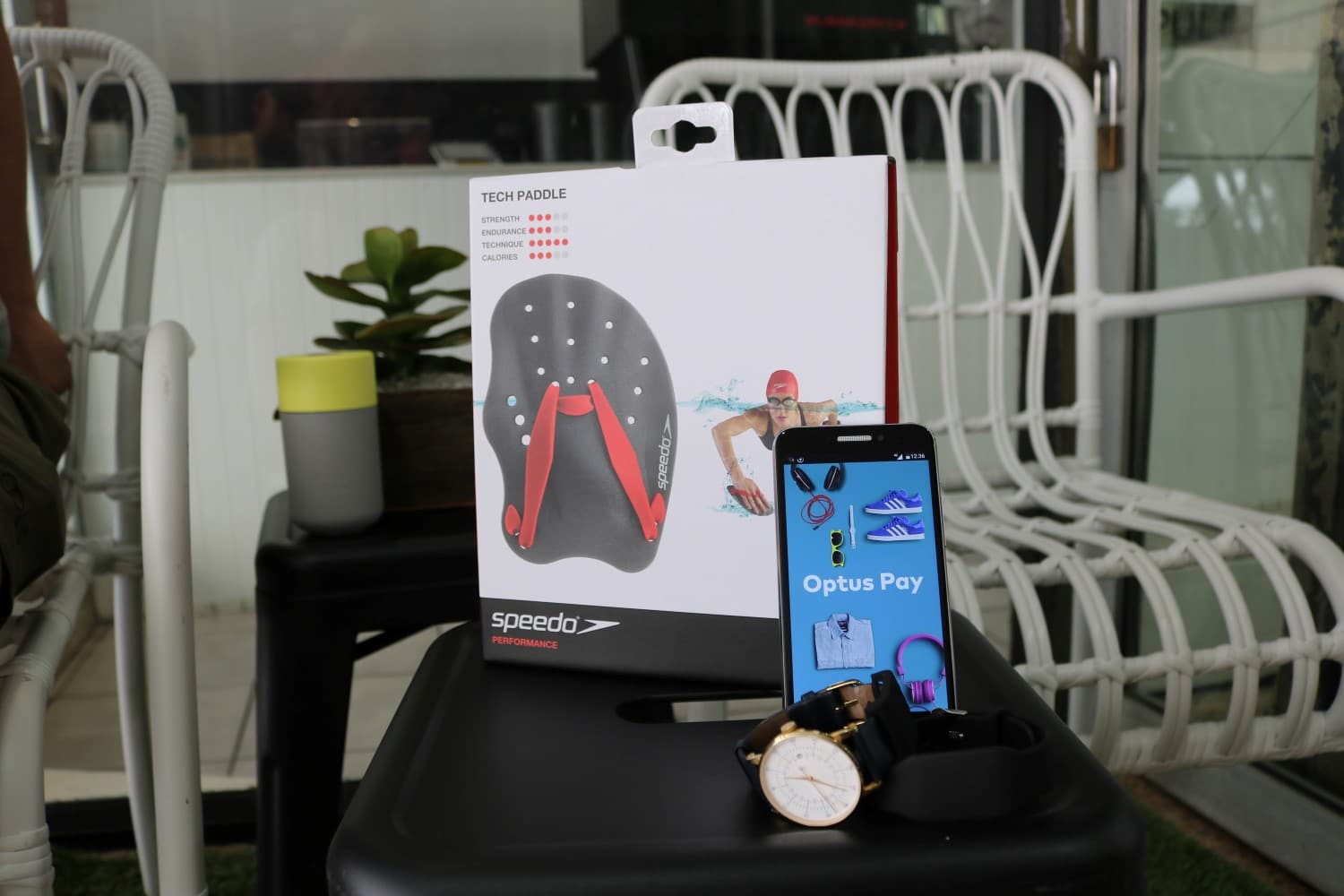 Needless to say, it was a pleasure using Optus Pay and not just because it gave us an excuse to go shopping. With smart pay options rapidly gaining steam, there might very well come a time where the full spectrum of our daily experience is streamlined into a gadget or two. The result is not a reduction in choice, rather a reduction in clutter, and we look forward to the day when we say goodbye to all our cards and billfolds for good. Thank you, Optus Pay, for allowing us a glimpse into a pocket-free future.
This article has been written in partnership with Optus.