Family-owned for seven generations and counting, knifemaker WÜSTHOF represents the apex of German craftsmanship. To this day, the brand continues to operate out of Solingen (pronounced Zu-ling-en), also known as the knife centre of the world. Their commitment to quality has kept them at the cutting edge of manufacturing, leading to the best materials and designs alike. It's no surprise or coincidence that these knives are a stalwart in professional kitchens around the world and plenty of modern homes. Enter our current giveaway to win a set of your own, consisting of a cleaver, cook's knife, and fillet knife. Normally valued at $767, they can be all yours free of charge. Click here to enter.
Recently, we teamed up with culinary master and restauranteur Chef Michael Rantissi for a helpful tutorial. Armed with this very same set of WÜSTHOF knives, he filleted a whole fish, turned the leftover bones into stock, and dispensed with essential pointers on the subjects of sharpening and maintenance. It became abundantly clear that filleting a whole fish was a difficult task and one that could quickly go awry without the proper utensils. For instance, the fillet knife needed to offer a precise balance of flexibility, sharpness, and durability. Thankfully, he had the right tools for the job.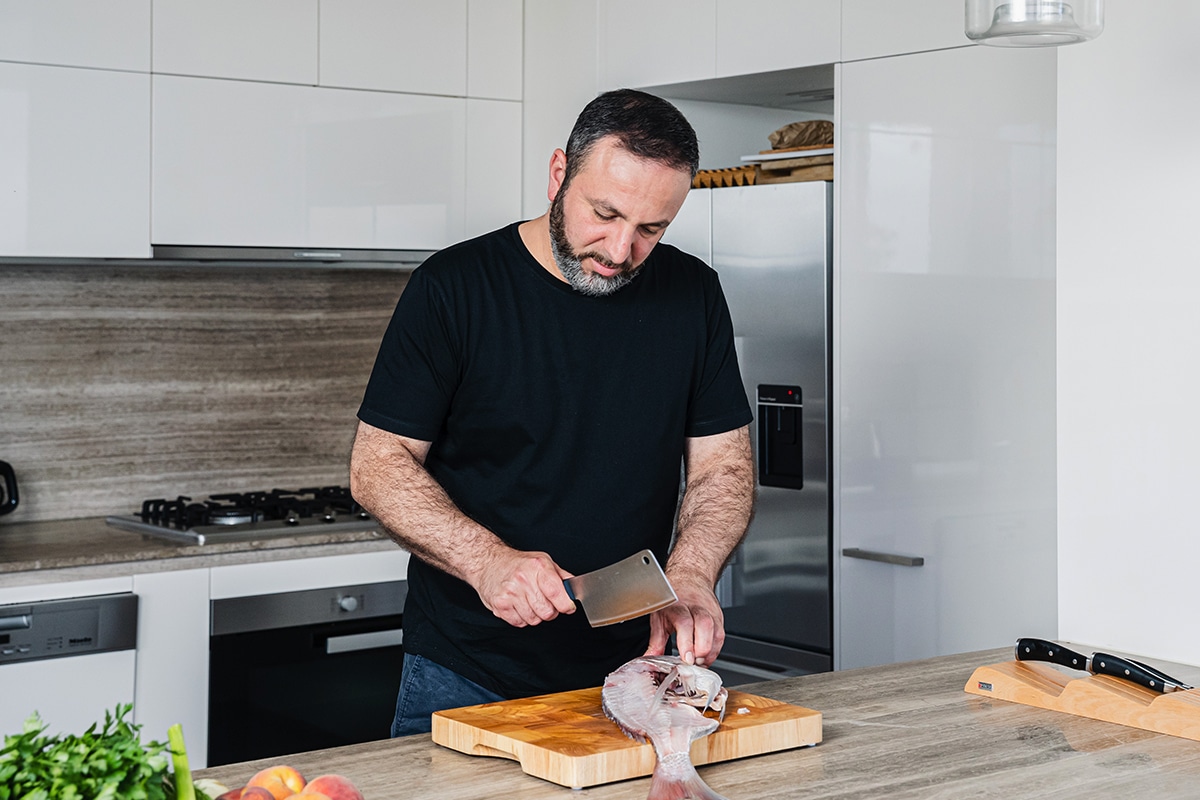 And you can too, presuming you win our current giveaway. Enter now to win a set of the following WÜSTHOF knives:
Fillet knife – Comfortable to hold and brilliantly sharp, this fillet knife also delivers the ideal amount of built-in flexibility.
Cook's knife – A masterpiece of material, this premium cook's knife is forged from a single piece of exclusive high-carbon steel.
Cleaver – Likewise crafted from a single piece of high-carbon steel, this mighty cleaver employs a thick blade and ergonomic handle.
When it comes to modern cutlery, Germany's WÜSTHOF is as good as it gets. Enter our contest below to win a set of high-quality kitchen essentials. Even if you don't win, consider buying a set because it's one surefire way to bolster your culinary arsenal. Look for the signature trident logo and accept nothing less. Click here to enter. Good luck.