Father's Day Gift Guide 2018
Father's Day is right around the corner and you know what that means: it's time to get up off your butt and buy Dad a gift. Actually, scratch that. You don't need to get up off your butt at all. Thanks to the wonderful Internet, you can buy your father a gift without moving from the couch. To make an easy thing that much easier, we've put together a little guide on your behalf. All that's left for you to do is peruse, click, and buy. To save yourself even more effort, you can have the gift sent to Dad directly, complete with a personalised note. After all, what did our fathers teach us if not how to get the job done in the quickest and most efficient way? Make Pappa proud by showing him how much you learned, and grabbing him a gift from the list below.
You'll also like:
2018 Valentine's Day Gift Guide For Her
Mother's Day Gift Guide 2018
Fathers' Day Gift Guide 2017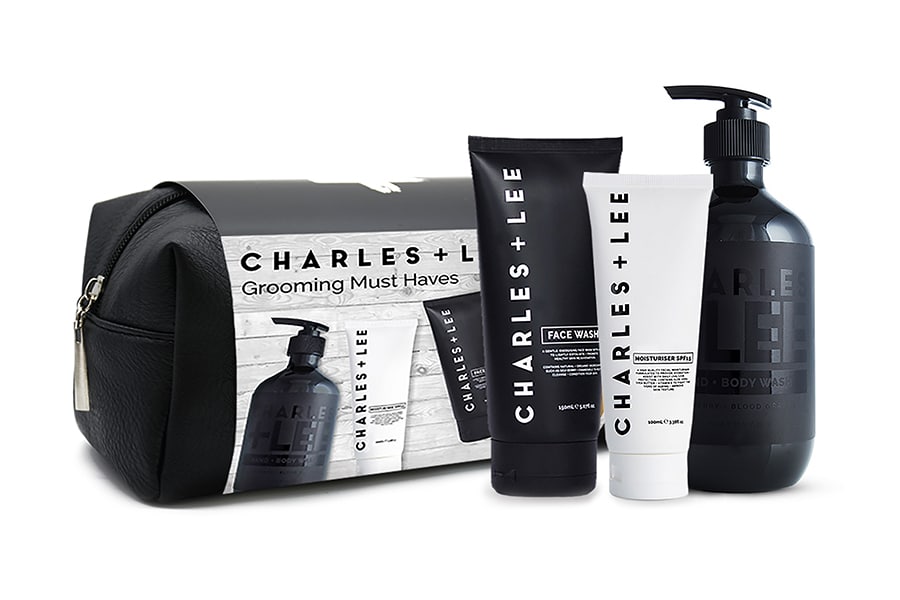 CHARLES + LEE The Grooming Must-Haves Set
Made in Melbourne, The Grooming Must-Haves Set from Charles + Lee puts the most important skincare essentials in one convenient place, making for the ideal Father's Day gift. In the set, Dad will find energising face wash, quality moisturiser, and multi-purpose hand/body wash. Included in each cleanser, respectively, are all-natural ingredients like Goji Berry, Chamomile, Aloe Vera, and Blood Orange. Odds are your father first showed you how to groom. It's time to return the favour.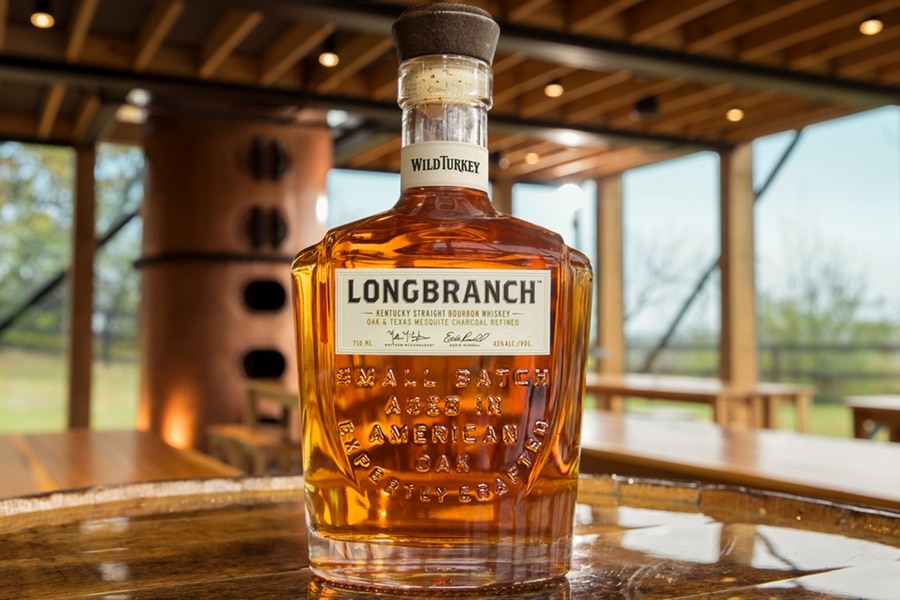 Wild Turkey Longbranch Kentucky Straight Bourbon Whiskey 700mL
If your dad enjoys himself a dram of bourbon at the end of the day, then he's definitely familiar with Wild Turkey. For this small batch release in collaboration with Matthew McConaughey, the celebrated brand employed a unique filtration process using Texas Mesquite and oak charcoals. The result is one heck of a smooth sipper, which delivers notes of caramel, pear, and citrus, before riding out on a wave of subtle smoke and pepper.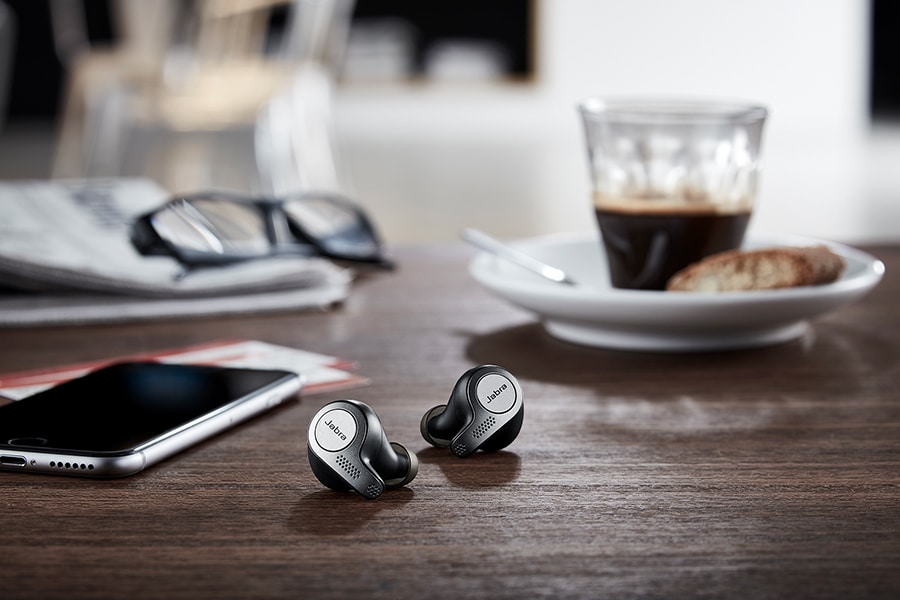 Jabra Elite 65t True Wireless Earphones
Think of the 65t True Wireless Earphones from Jabra Elite as optimised AirPods for proactive types, complete with lightweight body, ergonomic design, long-lasting performance, unique microphone positioning, and premium sound. It's then no surprise that the 65t earphones won the CES Innovation Award back in January. Show Dad what all the fuss is about by grabbing him a pair, and get a pair for yourself while you're at it.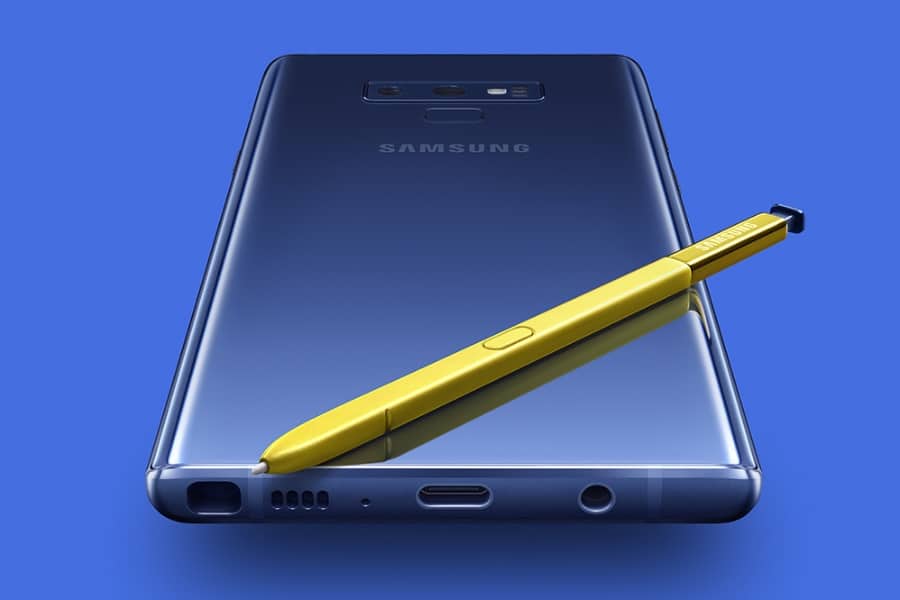 Samsung Galaxy Note 9
What's not to love in the newly revamped Galaxy Note 9. We've been playing around with this beast of a phone for a week or so and it's an absolute dream to use. With a bigger battery, a bigger dream, a better rear camera, more storage capacity and a new and improved S Pen, they've somehow managed to pull off the extraordinary in a slim and capable device. We also say go for the blue colour with the fluro yellow pen as an added touch of class for your Dad.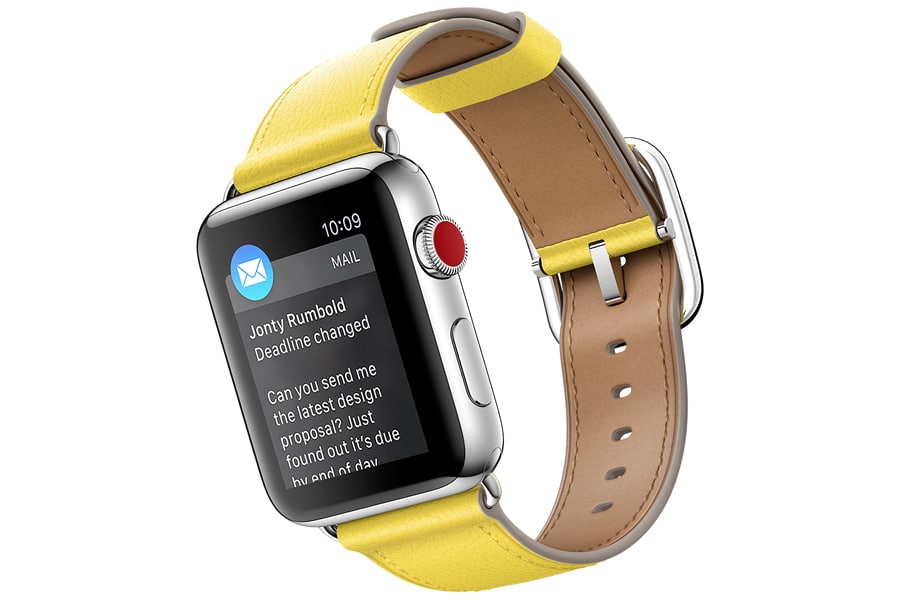 Apple Watch Series 3
Not only is the Apple Watch Series 3 simply overflowing with utility, but it touts next level freedom as well, with a number of features (calls, songs, alerts, Siri, texts, etc) that work independently of an adjoining smartphone. It's also ideal for fitness tracking, goal setting, and just plain telling time, among numerous other things. Throw in a downright intelligent design and this one is too good for you…or your dad…to refuse.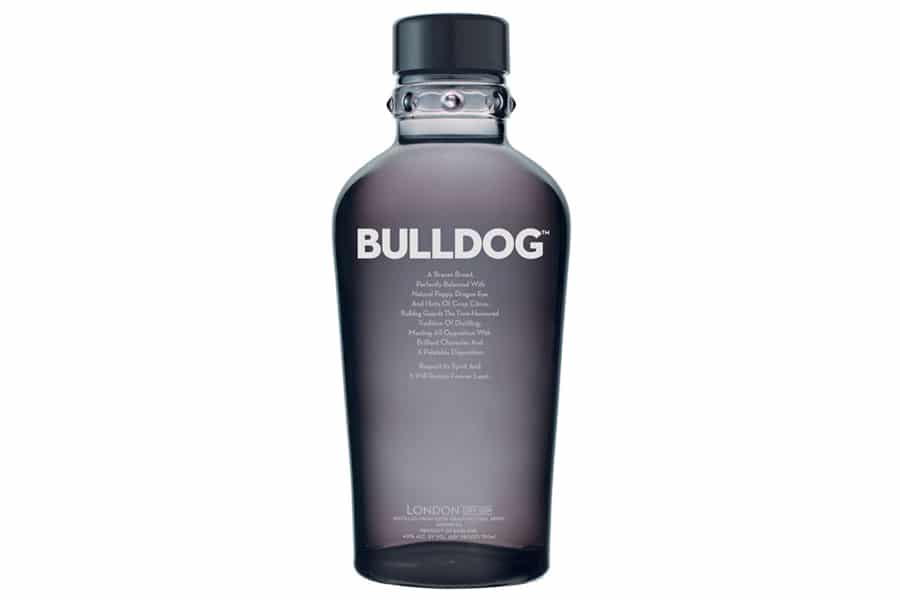 Bulldog Gin
We Aussies love ourselves some quality gin, and your dad is probably no exception. Put a smile on his face this year by grabbing him a bottle of Bulldog Gin, which blends 12 rare botanicals–including Dragon Eye and Asian lotus leaves–to bold and brilliant perfection. Ensuring the top tier of smoothness, every batch is quadruple distilled in copper pots. It all goes down inside one of the world's foremost gin distilleries, which has origins dating back to 1761. You've done good, son.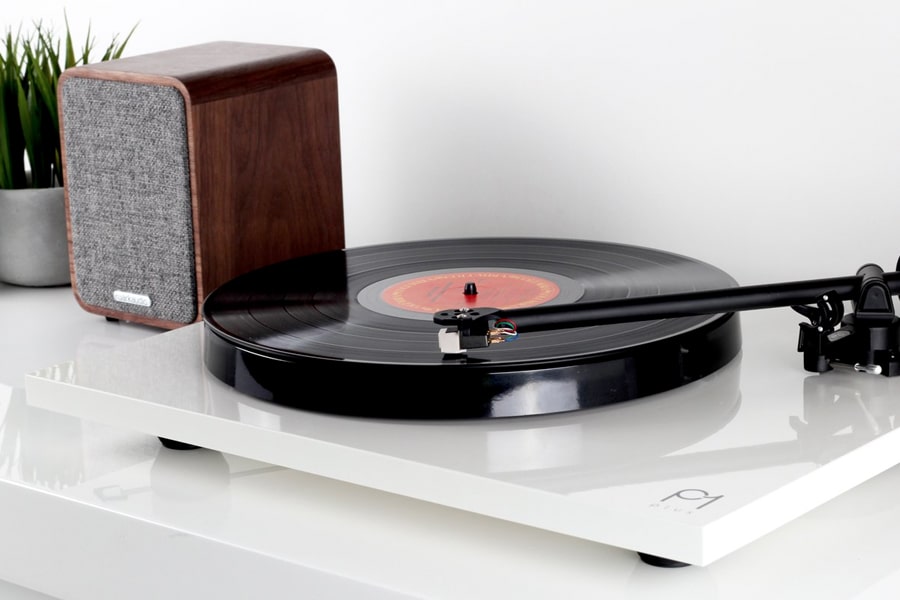 Rega Planar 1 PLUS Plug and Play Turntable
In addition to its completely modern design, the 1 PLUS Plug and Play Turntable boasts some truly impressive functionality. Specifically, it comes with the phono stage (i.e. pre-amp) already built in, meaning no adjoining receiver is required. Suffice to say, this is not the record player your father was using decades ago!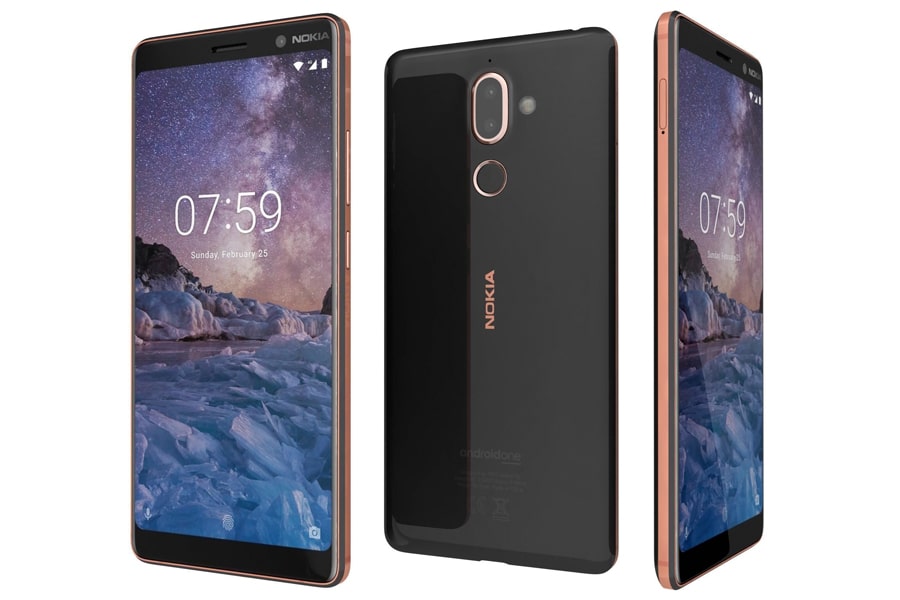 Nokia 7 Plus
If your dad is looking for a new smartphone, consider the Nokia 7 Plus. Equipped with a Qualcomm Snapdragon 660, 4GB of RAM, a 6″ Full HD+ display, a 16MP front camera, 12MP and 13MP telephoto rear cameras, and a long-lasting battery, the phone delivers top-shelf quality at a mid-range price. That's joined by Google Android One, granting you (or your dad) access to cloud storage, Google Assistant, and advanced security. It all comes housed in a sleek and sturdy design.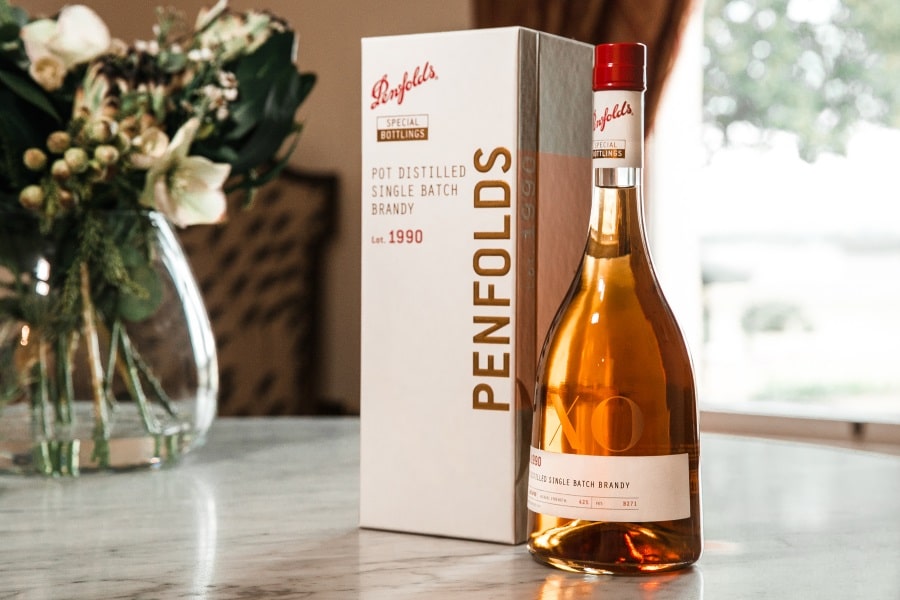 Penfolds 1990 Pot Distilled Single Batch Brandy
Bolstered by nearly three decades of ageing inside premium barrels, Penfolds 1990 Pot Distilled Single Batch Brandy is one heck of a tasty dram. Needless to say, your dad will be reaching for the nearest snifter as soon as he unwraps this exquisite beast. On the nose, he'll find notes of vanilla, cinnamon, chocolate, and citrus. Meanwhile, each sip delivers a soft blend of baked figs, cinnamon, and spice. Here's hoping Dad is kind enough to share!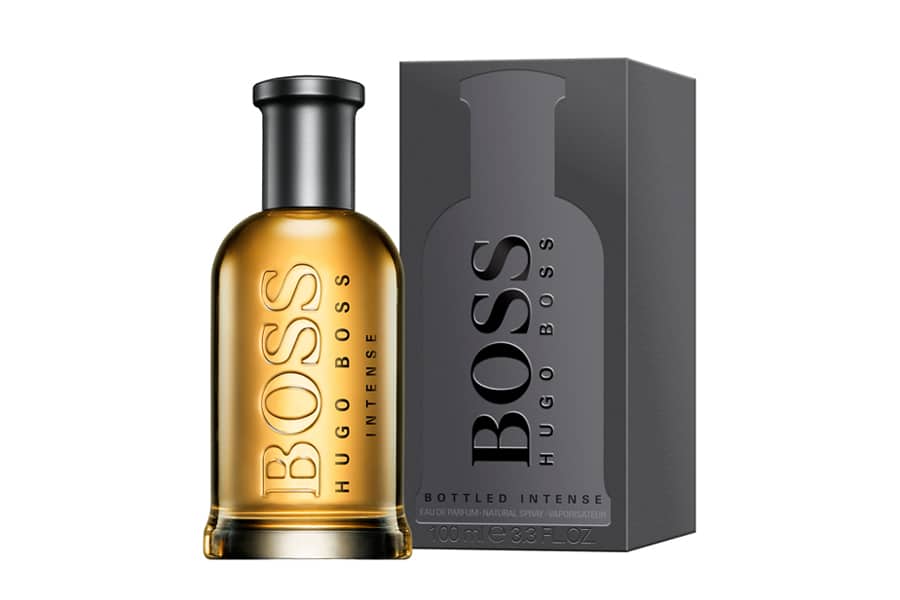 Hugo Boss Bottled Intense
Hugo Boss is already a king in the world of men's cologne, and Bottled Intense proves why. The wildly acclaimed fragrance combines spicy notes of vanilla and wood to bold perfection. Also present are warm citrus aromas and hints of cinnamon. This one will have Dad smelling so good that Mom might get a little jealous.
Nespresso Creatista Uno
If your father is like the overwhelming majority of adult human beings, he loves himself a tasty blast of caffeine in the morning. Here to deliver that blast is the Nespresso Creatista Uno, which puts all sorts of efficiency inside a compact body. At the mere touch of a button, Dad has access to Ristretto, Espresso, Lungo, Cafe Latte, Cappuccino or Latte Macchiato. Also featured are an automatic steam wand for micro-foam, 19 Bar pressure, and ThermoJet heating. Put simply, he will absolutely love this beautiful machine.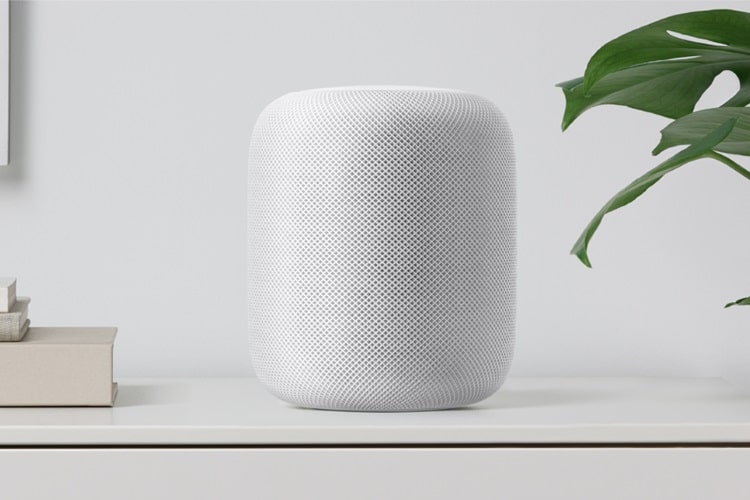 Apple HomePod
Renowned for its minimalist design and brilliant acoustics, the Apple HomePod is a game-changer on the home front. We can already picture Dad opening this gift and arching a brow, wondering to himself if he really needs it. Cut to a week later and he's now wondering aloud how he ever lived without it. Soon enough, he'll be hoping you get him another one for his birthday.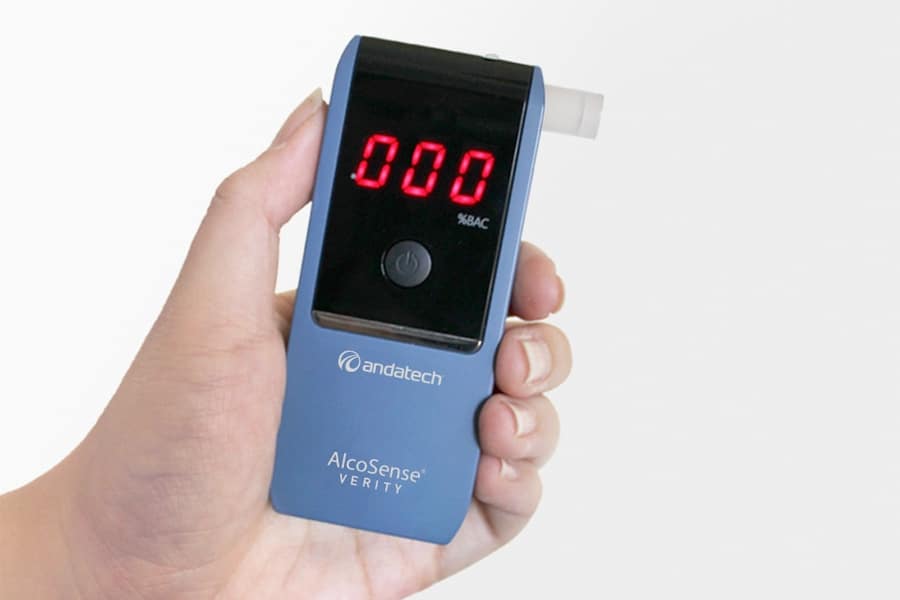 Andatech Personal Breathalyser
Sure, we like to think of our fathers as boring old chaps who stay home and read by the fire, but the truth is that they're fun-loving men just like us. To that end, most Dads still enjoy going out and throwing down a pint or two with their closest mates. Meanwhile, thanks to the Andatech Personal Breathalyser, Dad doesn't have to risk his life or his livelihood when driving home. Maybe you can even scoop him up and give him a lift, thereby returning years of favours.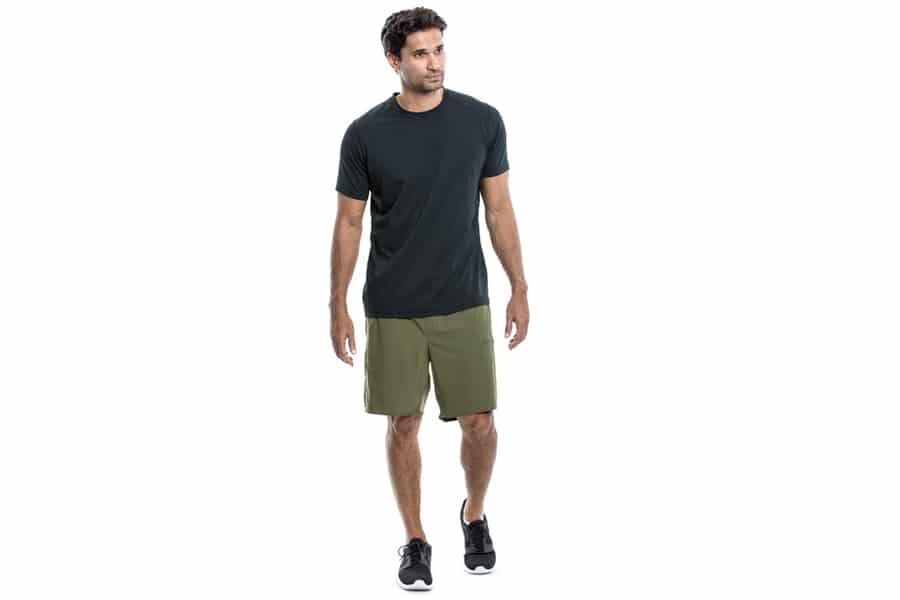 SQD Athletica Gym Kit
Grandpa might have sat back and let that beer belly grow, but Dad doesn't have to. Should your father decide to get (or stay) in shape, you can help ensure he's got the right apparel for the job. We're speaking of the SQD Gym Kit, of course, which consists of the brand's signature Orion tee and Freedom 9″ shorts. Available in a variety of colours, the clothing is flexible, breathable, moisture-wicking and odour-resistant. You can do it, Dad!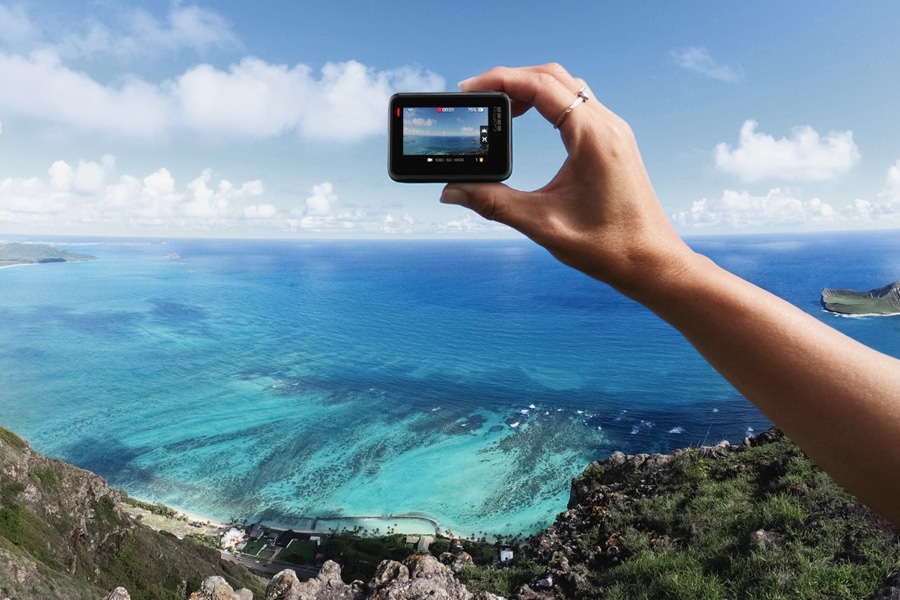 GoPro Hero 2018 Action Camera
Help him capture every moment in compact style with the GoPro Hero. Featured on the trusty gadget is a 2″ touchscreen, Bluetooth connectivity, flat adhesive mount, USB-C cable, rechargeable battery, and more. The video resolution comes in at either 1440p @ 60 fps or 1080p @ 60 fps, while the photo resolution is 10MP. Throw in hands-free utility, one-button control, advanced noise reduction, and thorough stabilisation, and there's simply no reason to even peruse the competition. Hero, indeed.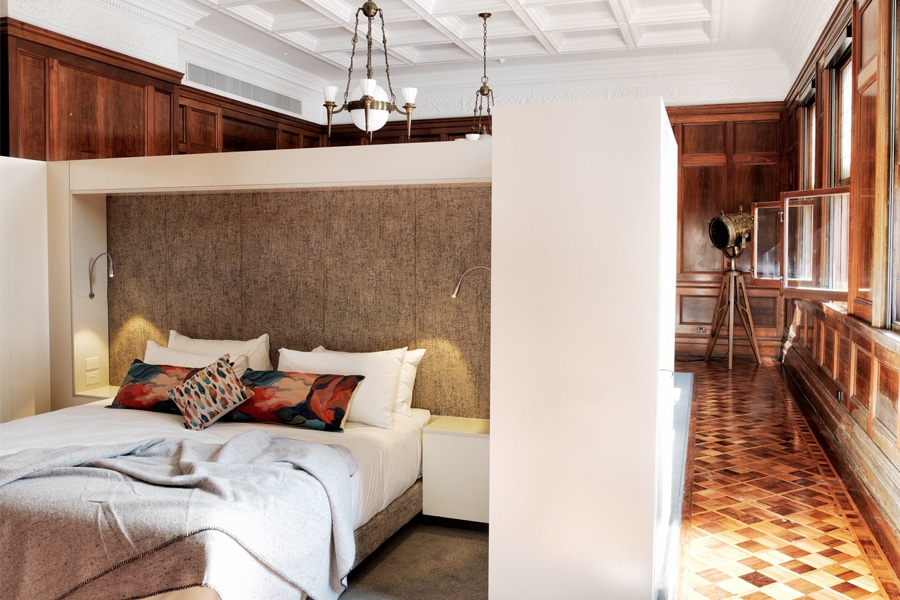 Stay at The Old Clare Hotel
Perched in the heart of bustling Chippendale is this luxurious boutique hotel, which occupies two heritage buildings. To stay here is to surround yourself with a variety of stores, art galleries, bars, and restaurants, a small number of which reside within the Old Clare's elegant borders. Should Dad and Mum be in need of either a vacation or a staycation, you know where to send them.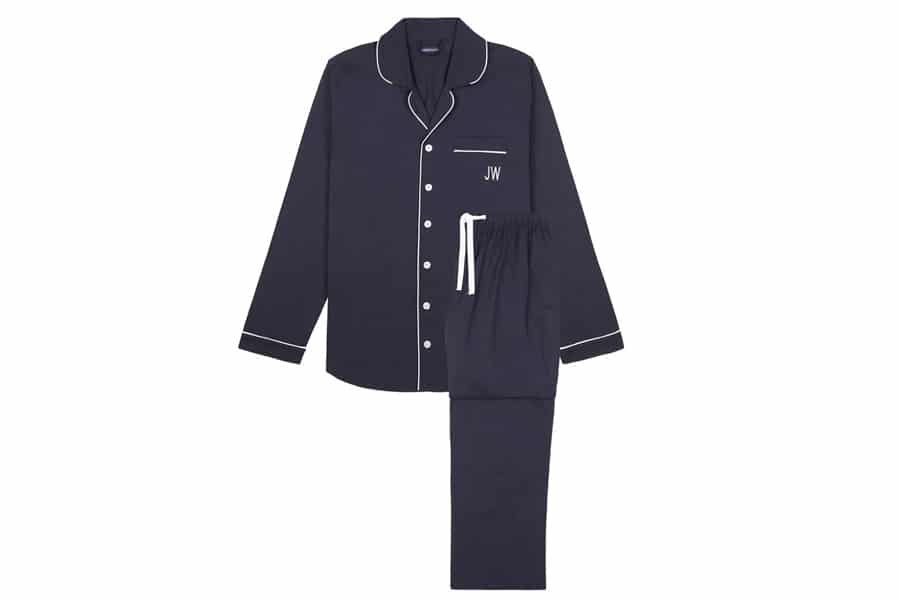 Jasmine and Will Pajama Set
If your dad is anything like ours is, he sleeps in boxer shorts and maybe a t-shirt. But he doesn't have to. Show him the power of premium bedroom wear by giving him this pajama set from Jasmine and Will. You can even have his name or initials monogrammed onto the front. Classy!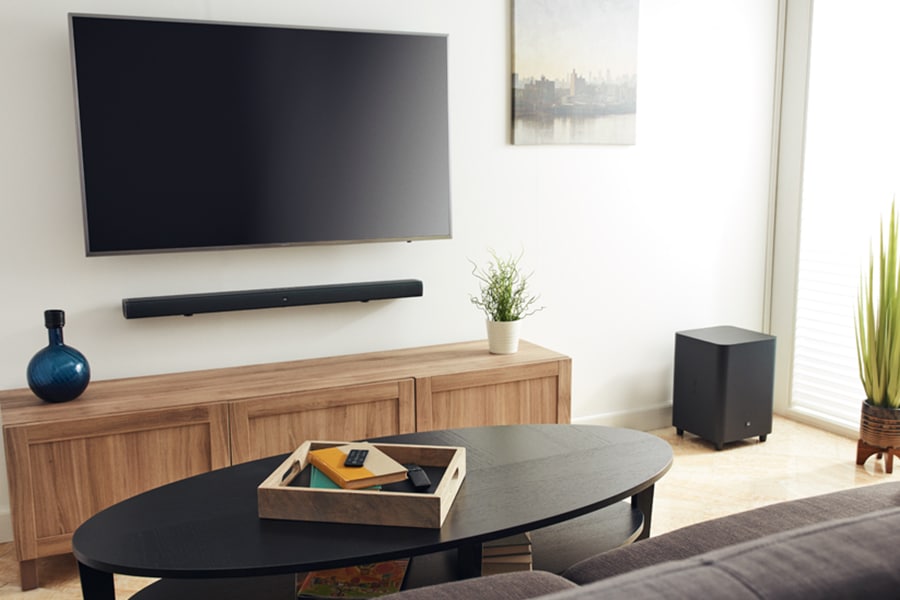 JBL Soundbar
Slim, sexy, and sonically superior, the JBL 2.1 Channel Soundbar delivers 300W of power, and hosts a wireless 6.5″ subwoofer. The result is extremely balanced sound and some beautifully deep bass, no matter what Dad might be watching, or what video game he might be playing. In addition to being compatible with the nearest TV by way of HDMI, optical, analog, and USB connections, the bar also functions wirelessly via Bluetooth 4.2. We imagine you'll be watching the big game at Dad's place from here on out.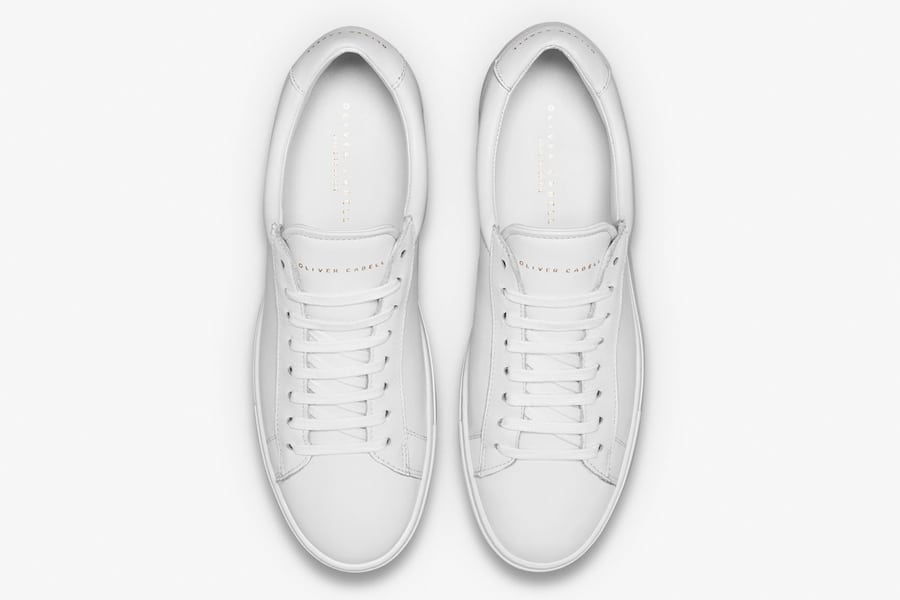 Oliver Cabell Low 1 Sneakers
Don't leave it up to Dad to figure out what's hot and what's not when it comes to footwear. Instead, grab him these milky white silhouettes from Oliver Cabell, and let him take all the credit when his friends ask where he got the new kicks. Handcrafted using the finest materials, these clean low tops emanate with contemporary style.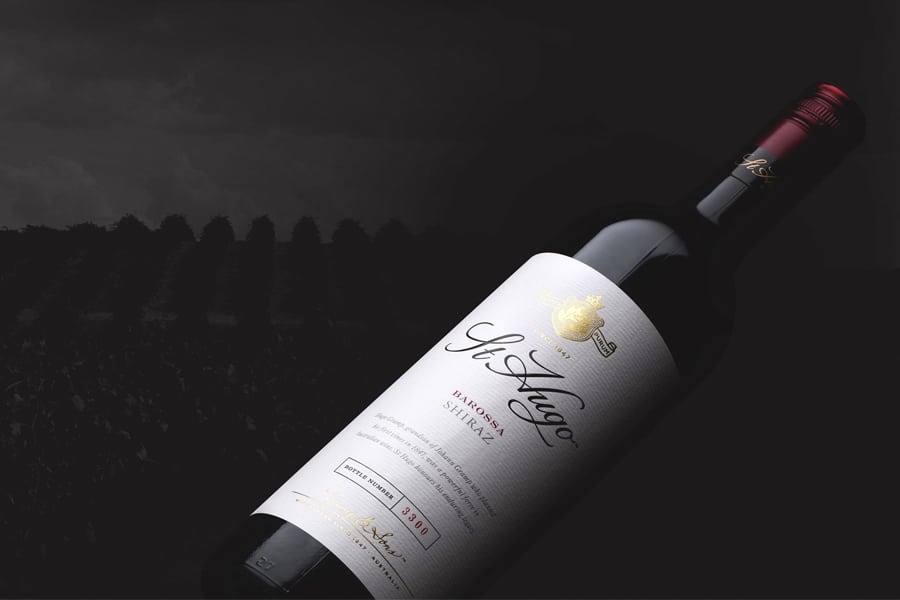 St Hugo Shiraz
Few adults argue with a quality bottle of fine wine. Keep it (relatively) local by gifting Dad with some St Hugo Shiraz, which is made in Australia's Barossa Valley. From every sip, he should expect layers of dark berry fruit, laced with herb and spice.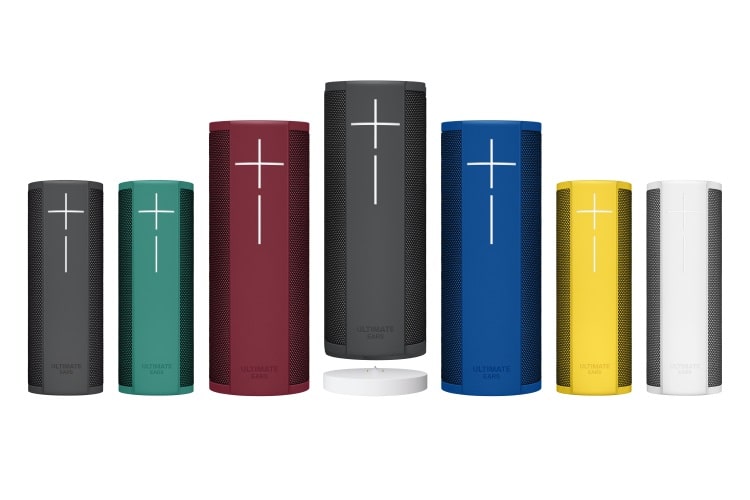 Ultimate Ears Blast
The market is currently overflowing with wireless speakers, and yet Ultimate Ears Blast still manages to distinguish itself from the herd. Is it the streamlined, sturdy design? The seamless compatibility with Alexa, iHeartRadio, Amazon Music, Spotify, and other platforms? The respectable range? The fast charge? The answer, of course, is all of the above. Give one to your Dad this Father's Day, so that his get-togethers and cookouts can be musically optimised from here on out.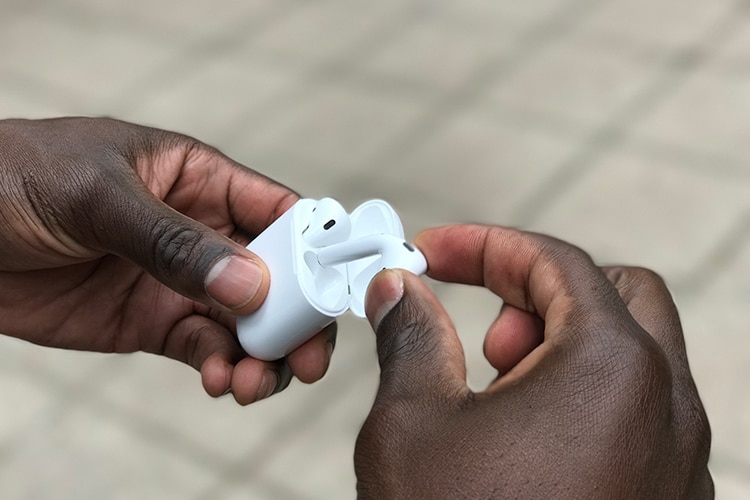 AirPods
If you're a fan of Apple, then the AirPods need no introduction. While an overwhelming majority of wireless buds are still figuring things out, these minimalist beauties work consistently and effectively. But you already knew that. Now your dad can know it too.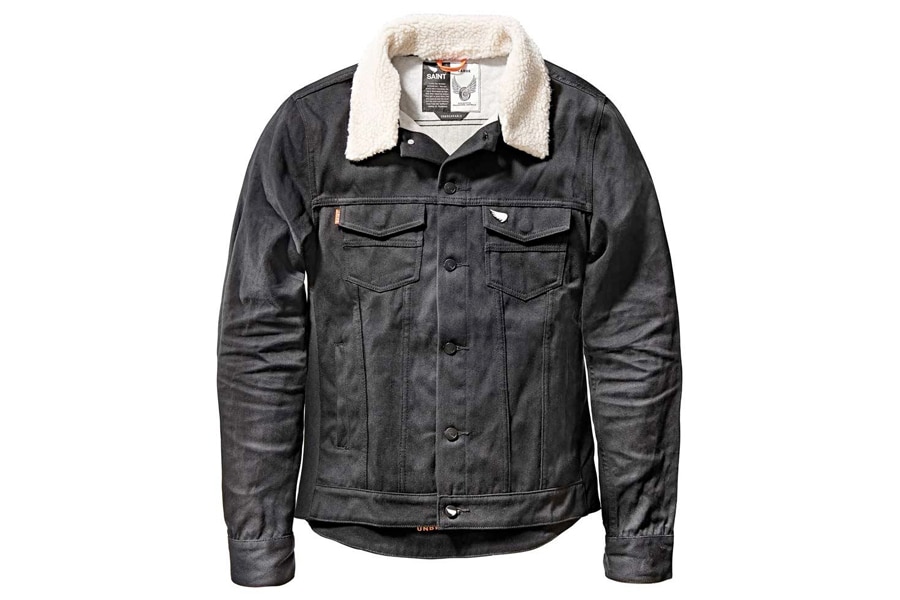 Saint Unbreakable Jacket
Is your dad cool? Does he stay active? Do your friends wish their own dads were more like him? If so, then get him the jacket he deserves. More to the point, get him the Saint Unbreakable Jacket. It combines comfort and a masculine aesthetic to downright superb effect, and blends brilliantly with simple apparel like a plain tee or monochromatic sweater.
You'll also like:
2018 Valentine's Day Gift Guide For Her
Mother's Day Gift Guide 2018
Fathers' Day Gift Guide 2017