Father's Day Gift Guide 2020 – The Corporate Dad
Given the outright bonkers year we've been having, Dad can probably use a little extra love right now. Fellow Aussies can step up and show that love on 6 September, i.e. Father's Day here in Australia. Should your father work a corporate job, we definitely have you covered by way of the following gift guide. Scope the list below for a selection of tech, gear, games, accessories, decoratives, and other choice products. The smile on his face will say it all.
Note: Father's Day in Australia is on the 1st Sunday of September which is a different day to the USA and UK which is on the 3rd Sunday of June, but it doesn't mean you can't still shop the gift ideas listed below!
You'll also like:
Father's Day Gift Guide 2020 – The Fitness Freak
Father's Day Gift Guide 2020 – The Watch Lover
Father's Day Gift Guide 2020 – The Music Lover
More Father's Day Gift Guides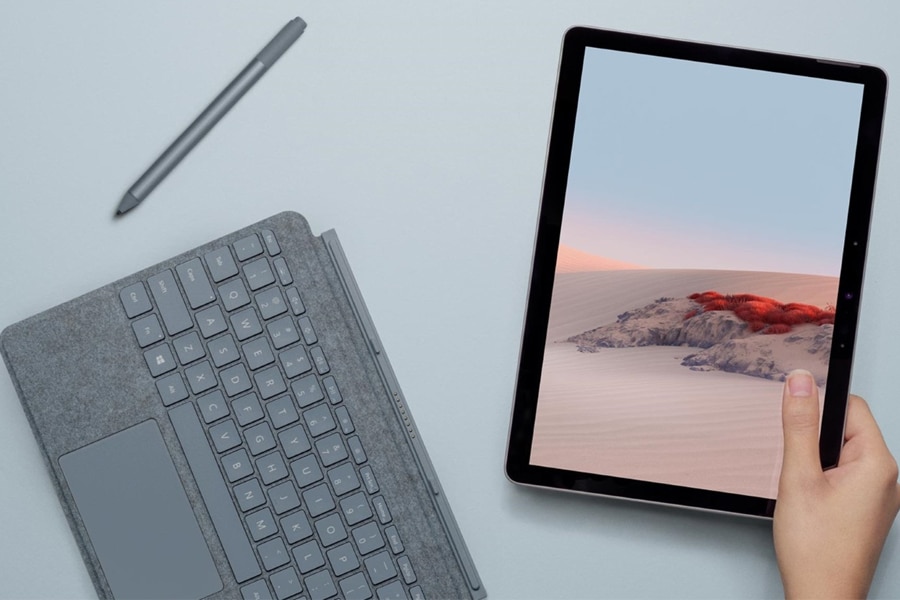 Microsoft Surface Go 2
In Partnership with Microsoft Store.
Now in its second generation, Microsoft's Surface Go is bigger and better than ever before. From the Surface Go 2, you'll get a substantial 10.5″ touchscreen display, improved 220 ppi resolution, and longer battery life, to name just a few key features. Effortlessly portable and indisputably versatile, the computer functions as both a laptop or a tablet, depending on your needs. Who can resist its everyday performance and "go-anywhere" attitude?
In addition to its impressive screen size and sharp resolution, Microsoft Surface Go 2 cranks up the dial on file sharing and protection. Not only that, but it offers tons of space for your photos, videos, and music files. If Dad wants to share his new 2-in-1 device with a young one, he can take advantage of built-in features like parent-managed screen time limits, spending control, and content filtering.
Relatively new and instantly acclaimed, Surface Go 2 is the perfect portable device. Use it to jot down ideas, create presentations, watch movies, manage emails, share files, and more. For business or pleasure or both at the same time, this is one mean and clean machine. Oh, and did we mention they're offering FREE delivery anywhere? – From AU$629
Tag Heuer Carrera Heuer 02
In Partnership with TAG Heuer. 
Swiss watch brand TAG Heuer continues a tradition of racing heritage with their new line of Carrera Sport Chronographs. Similar to its distinguished predecessors, the latest iteration delivers streamlined design language and exceptional mechanics. You won't find dashboard themed dial faces or other gimmicks here, whereas the brand emblem and robust layout does all the talking on its own.
Because it retains such a classic design, the TAG Heuer Carrera Sport makes for an ideal piece of high-end wristwear. While subtly sporty, it also emanates with a pure sense of versatility. Dad can wear this bad boy in any environment while standing out as a man of true taste, experience, and sophistication. In fact, he doesn't even have to love cars.
The new TAG Heuer collection is available in four different but equally stunning models. Each one comes powered by in-house Heuer 02 automatic movement with an 80-hour power reserve. Also featured are a fixed tachymeter ceramic bezel and fine-brushed 44mm case of high-grade steel. Figure out which aesthetic works best for Dad and get him a gift he'll truly love this year. – AU$9500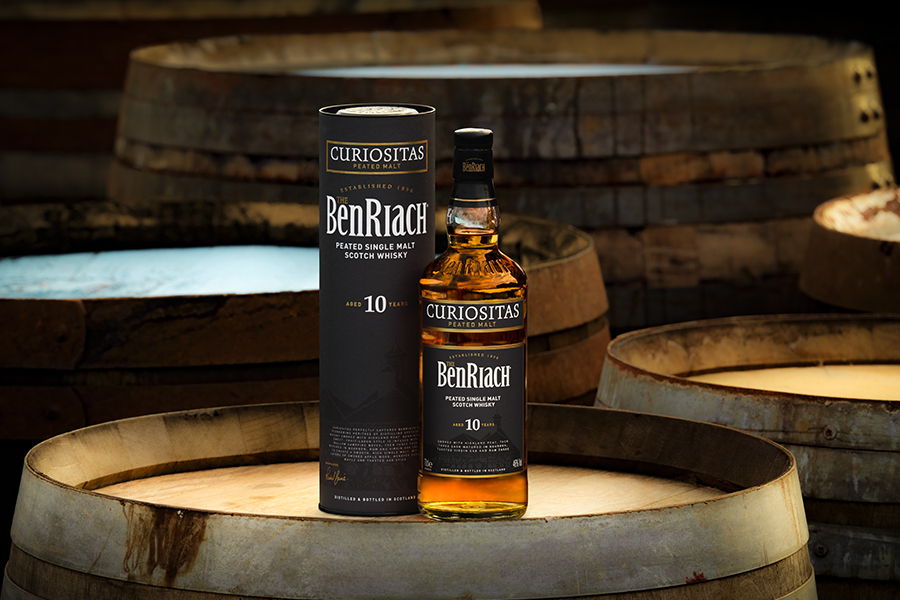 BenRiach Curiositas 10-Year-Old Peated Single Malt Scotch
In Partnership with BenRiach.
To peat or not to peat? That is the question. Rather than settle for just one answer, Speyside distillery BenRiach offers a full variety of styles, including both peated and non-peated whisky. If your dad has a taste for the smoky stuff, however, you can do no wrong with a bottle of Curiositas 10-Year Single Malt. In addition to ample layers of sweet smoke, it brings forth notes of vanilla and grain with grassy undertones.
As you may or may not be aware, BenRiach is one of Scotland's most storied distilleries. Established in 1898, it stayed the course against all odds, halting production and then kicking back to life on more than one occasion. To this day, it continues to draw upon a firmly established legacy of distinguished maltings, retaining an independent spirit. This is the taste of timeless tradition and it goes down smooth, with no shortage of flavour.
We won't provide too intense of a lesson on peated vs non-peated whisky. All you need to know is that peated whisky tends to be smoky while non-peated whisky tends to be smooth and malty. Some drinkers don't like the taste of molasses melting over a campfire, but others can't get enough of it. Should Dad fall into the latter camp, grab him a bottle of BenRiach Curiositas 10-Year and be done with it! – AU$94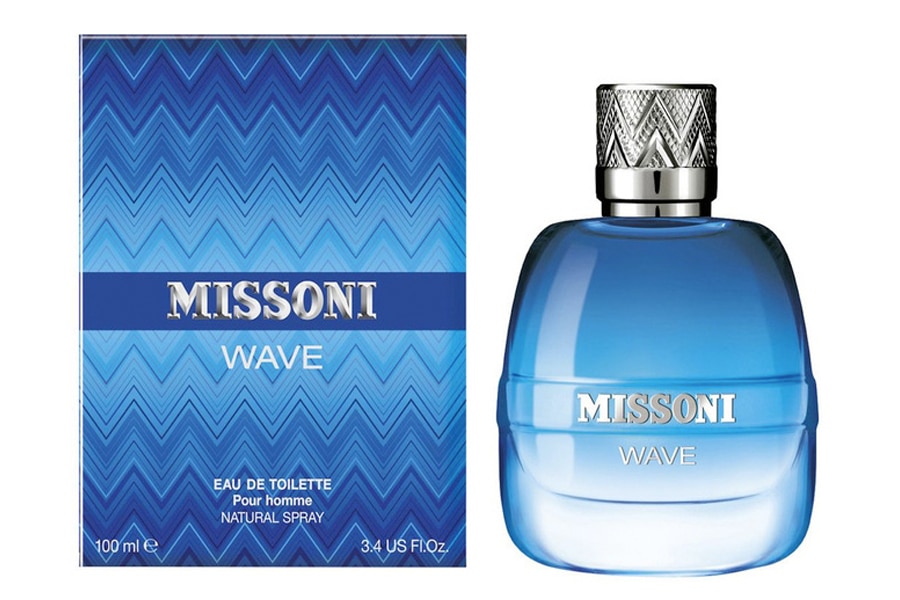 Missoni Wave Eau De Toilette
Highly rated and with good reason, Missoni Wave is exactly as crisp and refreshing as the name might suggest. An aromatic mix of sea notes and citrus gives way to a heart of sage, lavender, rosemary, and Egyptian pelargonium. At the base are warm and grassy notes of vanilla orchid, patchouli, oakmoss, and vetiver. – AU$110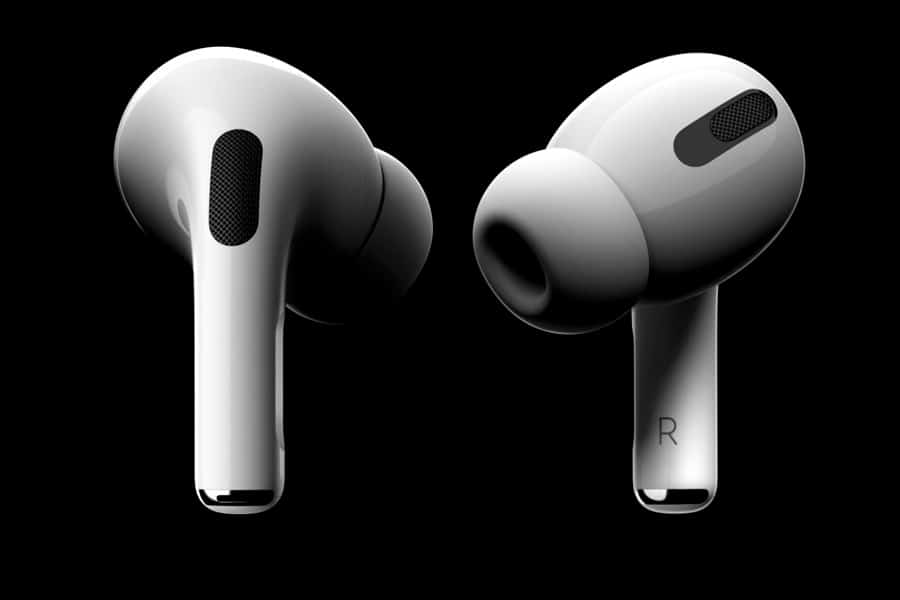 Apple AirPods Pro
There's precious little we can say about either AirPods or AirPods Pro that you don't already know. As with all things Apple, they're clean, ergonomic, seamless, and high-performing. If Dad hasn't already kissed wires and chords goodbye, it's about time he started. Help make it happen this Father's Day. – AU$399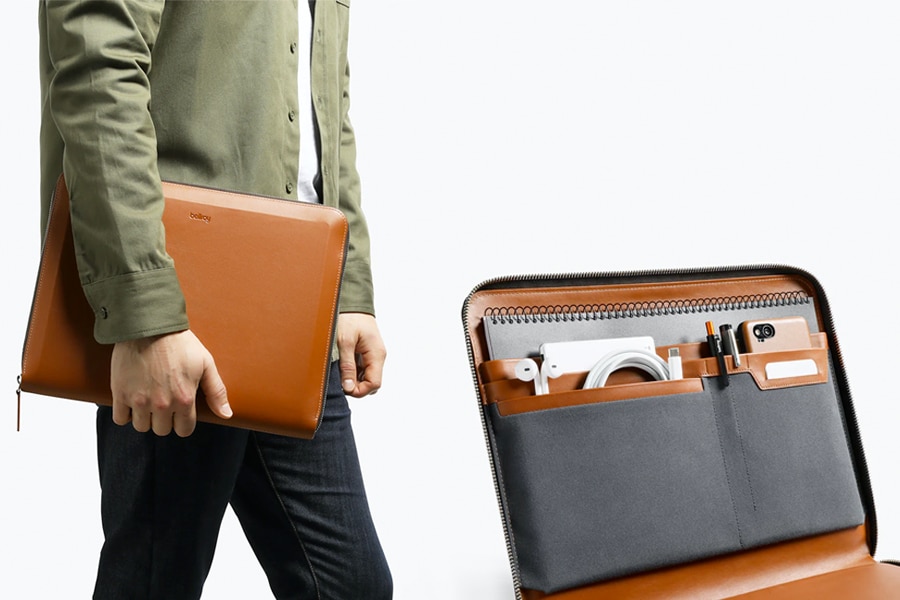 Bellroy Tech Folio
Did we mention earlier that Bellroy hails from right here in Australia? That's just one more reason to adore this exceptional brand. Their handsome Tech Folio is yet another reason. Made of premium and environmentally-certified leather, it's designed to fit a 13″ MacBook Pro (or any device up to 304 x 212 x 15 mm). It also includes slots for a stylus or pen, an A4 notebook sleeve, and additional pockets for your phone, tablet, and business cards.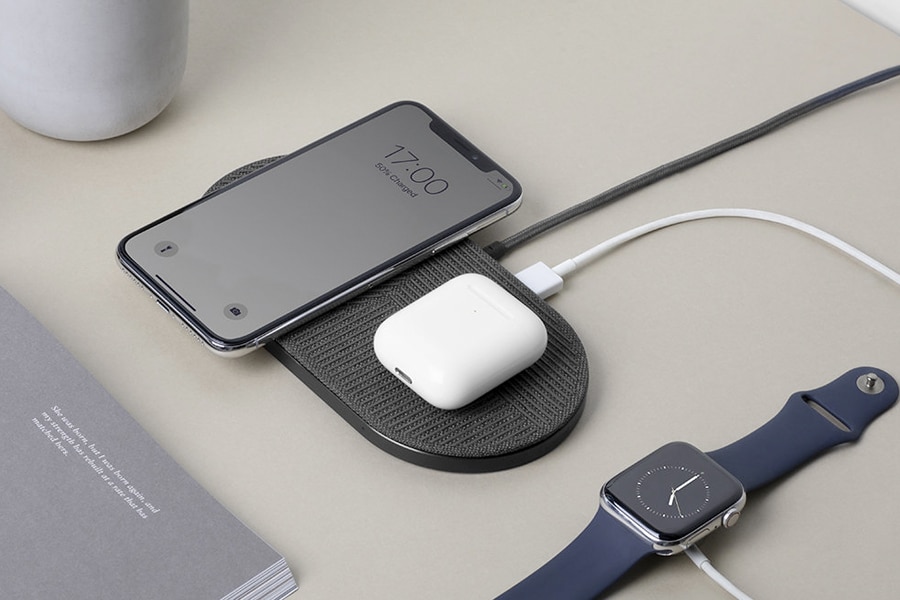 Native Union Drop XL Wireless Charging Pad
Dad might be charging his various devices, but he's not doing so with style or efficiency if he doesn't have this charging pad from Native Union. Featuring a non-slip silicone tread, expanded fabric surface, USB-A port, and aluminium base, it allows you to charge up to three Qi-compatible devices simultaneously. An AC power adapter and cable with leather strap are included with purchase. – AU$160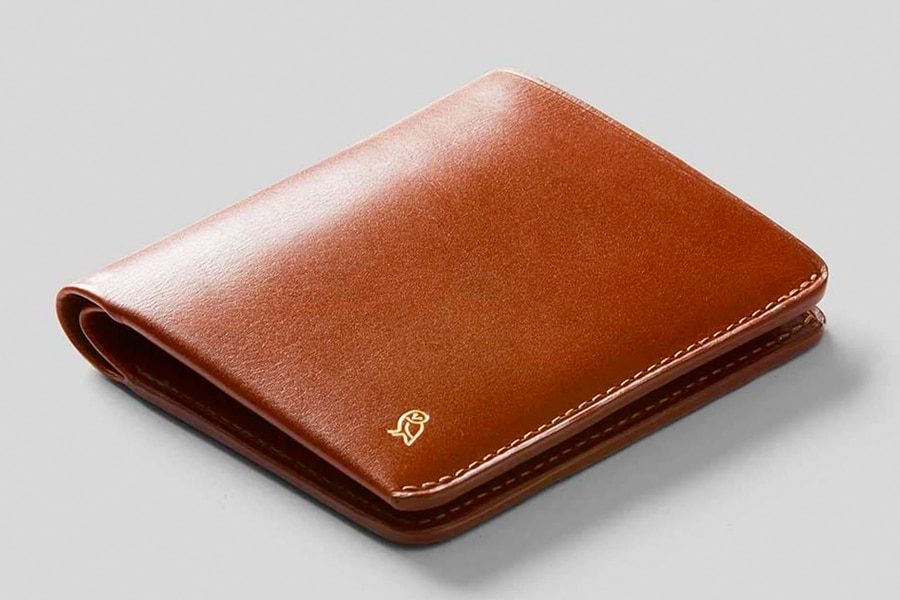 Bellroy Note Sleeve Designers Edition Wallet
You can never have too much of a good thing and that's why we're including one more Bellroy accessory. Bursting with quality, the Note Sleeve Designers Edition Wallet is rich in colour and texture alike. The premium leather was tanned in The Netherlands using advanced techniques and under gold-rated LWG environmental protocols. The proof is in the pudding and this pudding is all kinds of sharp, with room for 4-11+ cards, three quick-access slots, a pull tab section, and built-in RFID protection.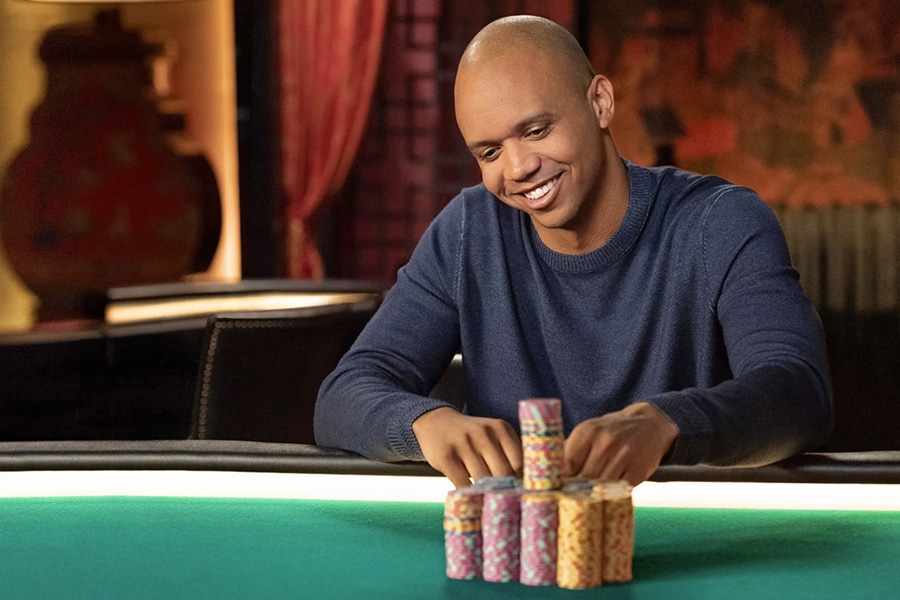 Poker Strategy Masterclass With a World Poker Tour Champion
We have yet to meet a businessman who doesn't love himself the occasional (or frequent) game of poker. Allow professional poker champ Phil Ivey to guide your father to a better game by way of this Masterclass video series. It's ongoing and quite affordable, especially when you consider all those potential winnings.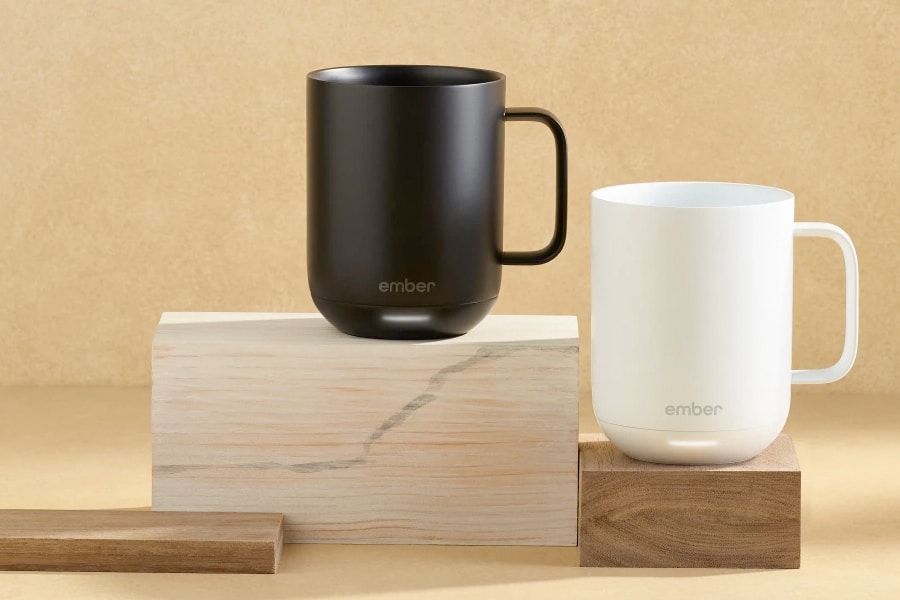 Ember Temperature-Control Smart Mug 2
Everything is smarter these days, even our beverage containers. That brings us to the Smart Mug 2 from Ember. Equipped with a long-lasting battery and new touch display, it allows you to control beverage temperature down to the exact degree. Bring in the adjoining app to reap even more functionality out of this clever product. It's IPX7 rated and safe to hand-wash. – AU$300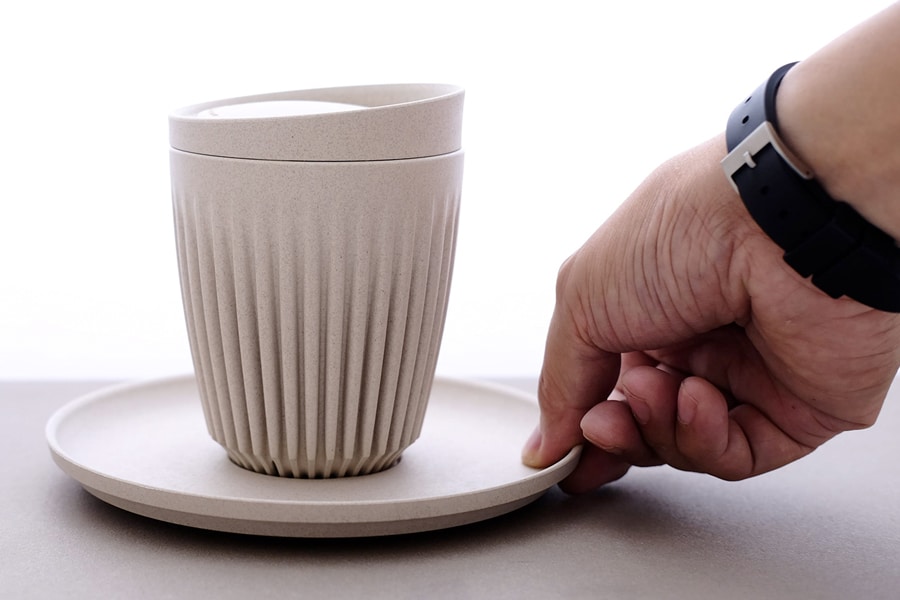 Huskee Cup
"Smart mug?!" Your dad scoffs. "Just give me something dependable I can sip coffee out of." Don't worry Dad, because we have just the cup for you. It goes by the name of Huskee and it's made from coffee husk, an organic waste material produced during the milling stage of coffee production. More than a solid cup, it's a sustainable one too. – AU$18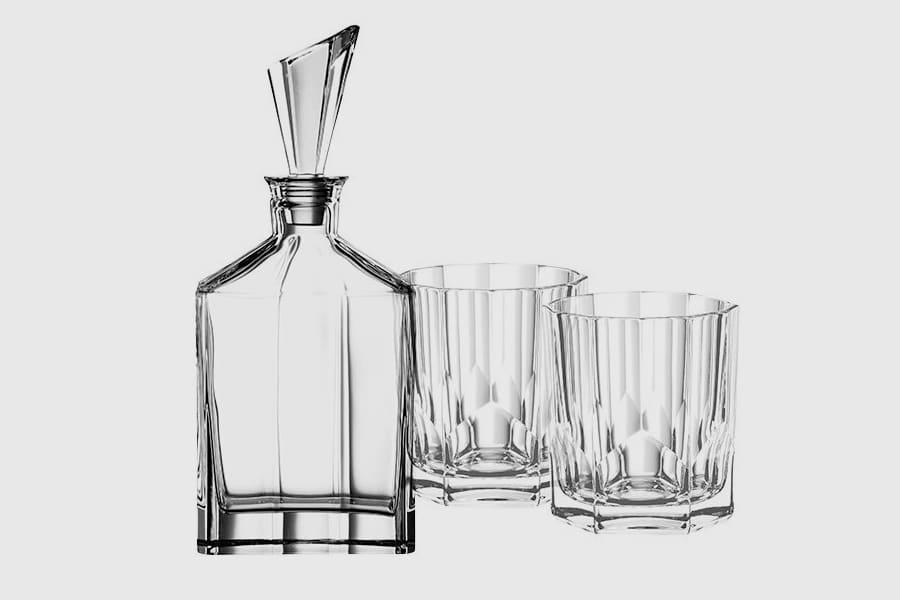 Aspen Whisky Decanter & Glasses
While we're still on the subject of beverages, allow us to introduce this high-quality whisky decanter and glass set. Like something out of "Mad Men," it gives off serious vibes of old-school luxury and sophistication. Use it to hold single malt whisky or for decorative purposes or for both at the same time. – AU$322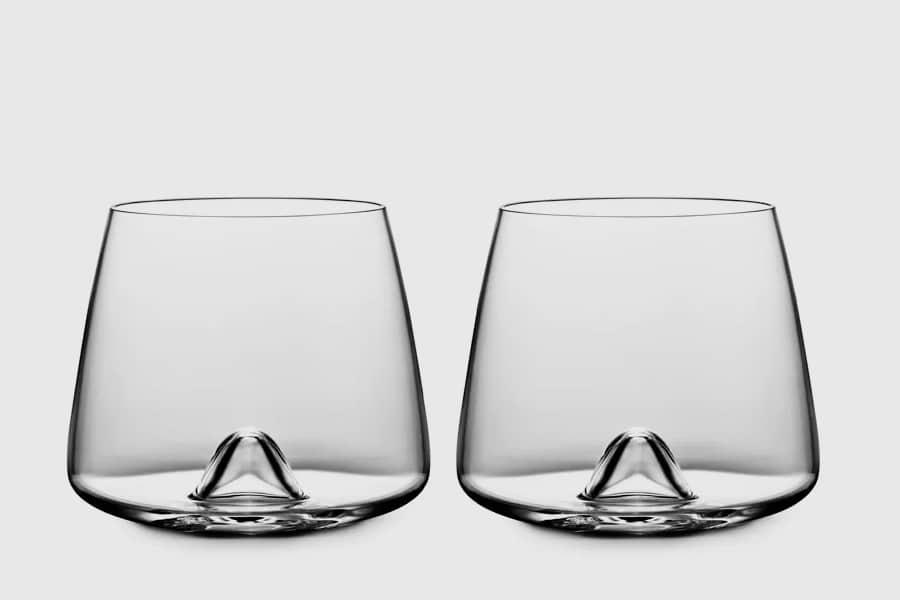 Normann Copenhagen Whiskey Glass Set
What's with all the glassware, you ask? Well, if your dad is anything like the ones we know, he likes to get his drink on, that's what. Enter these signature whiskey glasses from Scandi designer Rikke Hagen. In addition to its elegant appearance, each one serves a simple function: to bring out the best flavours and aromas of your whiskey (or beverage of choice). Sounds good to us. – AU$71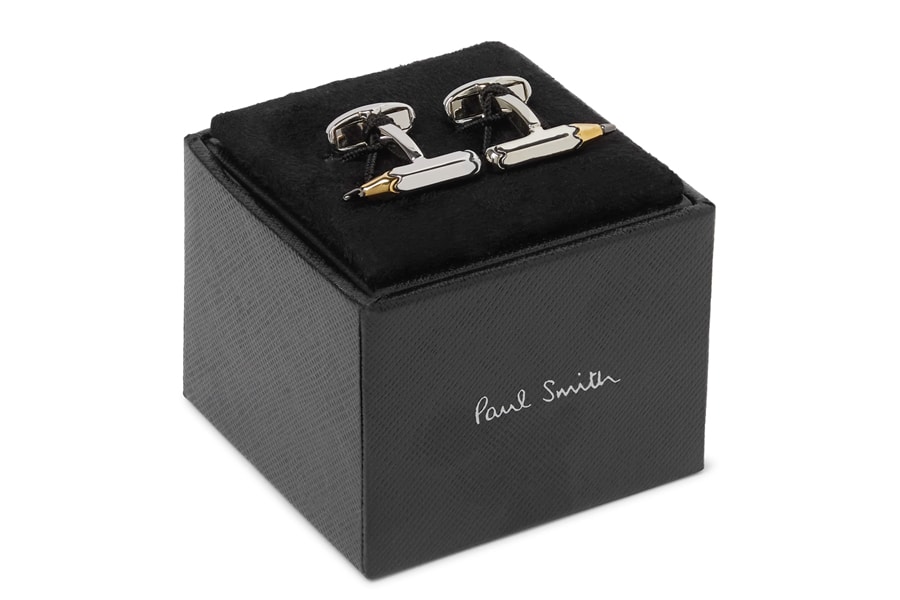 Paul Smith Silver & Gold-Tone Pencil Cufflinks
Sometimes little things can render huge impressions and this is one of those times. After all, we've never seen cufflinks quite like these. Made from polished silver and gold-tone leather, they take the form of compact artisanal pencils. Heads will turn and eyes will pop.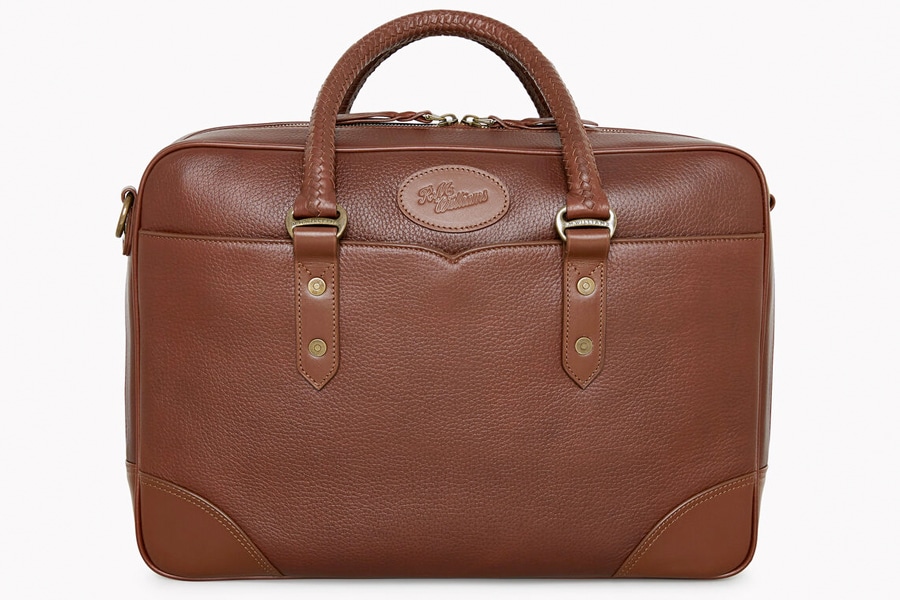 R.M.Williams Signature Briefcase
If you live in Australia, then homegrown label R.M. Williams needs no introduction. Best known for their superior leather boots, the brand also makes bags and accessories of similar quality. This handsome leather briefcase is no exception. Built to last, it hosts room for your laptop and all your essentials. As far as thoughtful gifts go, this one sits near the top of the list. Your dad will love it. – AU$595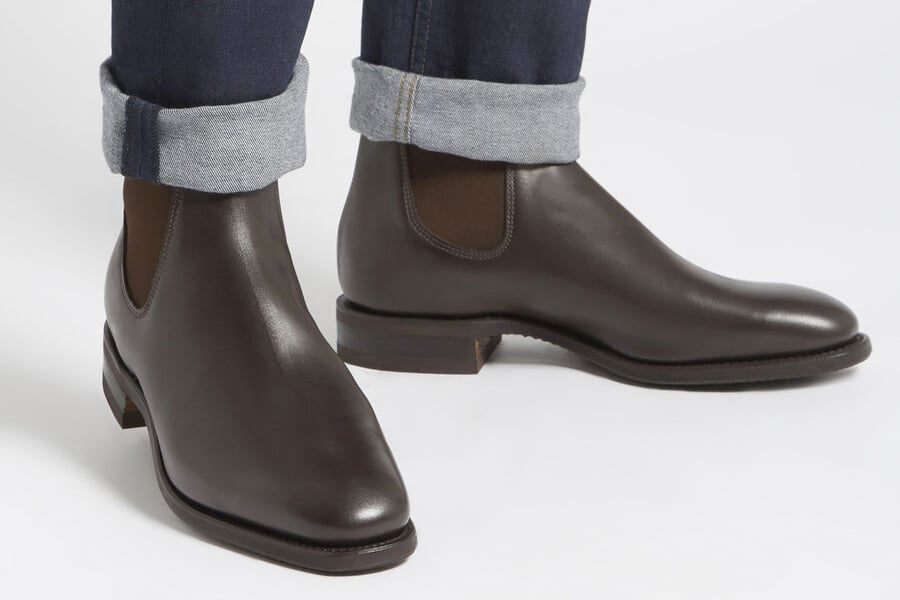 R.M.Williams Craftsman Boot
As we just mentioned above, R.M. Williams remains best known for their signature leather boots. That includes the mighty Craftsmen, which delivers style, sturdiness, and versatility in equal measure. Handcrafted in Adelaide from a single piece of Yearling leather, it features a rubber plain welt sole, squared chisel toe, and cosy insole. No matter what the environment or occasion, these boots are guaranteed to impress. – AU$595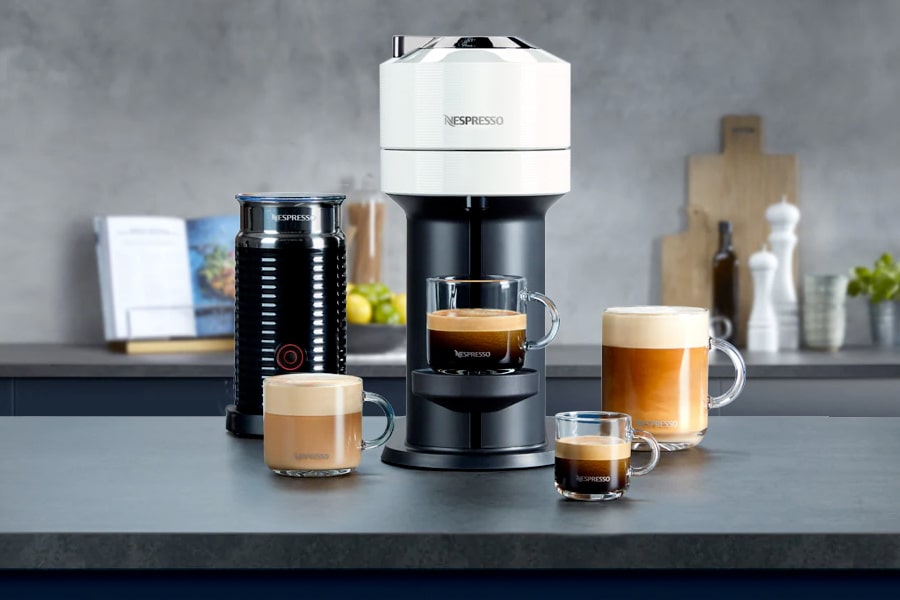 Nespresso Vertuo Next
Your morning routine isn't complete without Nespresso and Vertuo Next is their latest creation. Available in three ranges, it uses Vertuo Centrifusion and barcode reading technologies to serve a variety of coffee styles, all at the touch of a button. Choose between a number of luxurious and compact designs. – AU$169
Sony WH-1000XM4 Headphones
The verdict is in and Sony's WH-1000XM4 are the over-ear headphones to beat. Smart and comfortable, they offer industry-leading noise cancellation, ambient sound control, wireless performance, adaptive playback, and seamless voice control, amongst other things. Grab your father a pair and expect him to thank you every time he sees you. They're just that good. – AU$550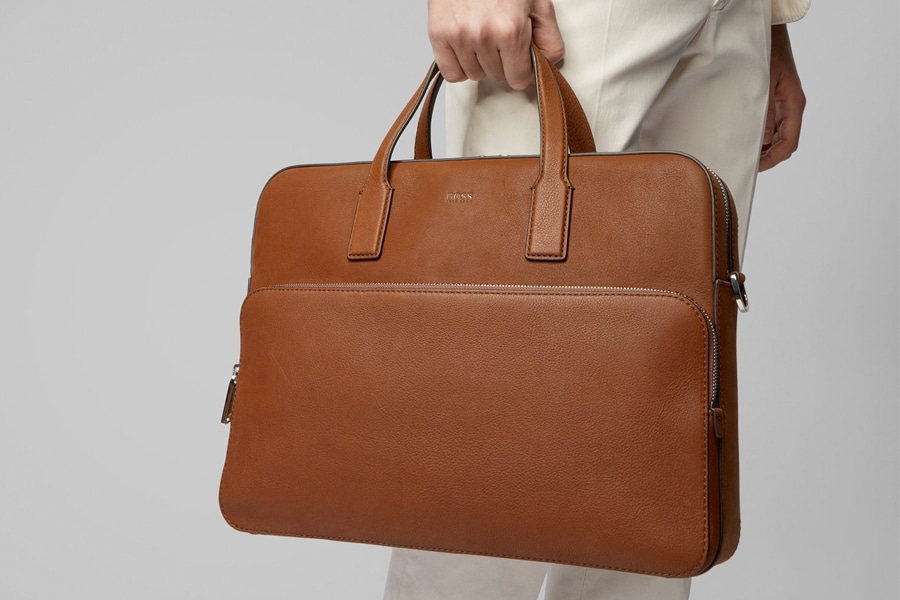 Hugo Boss Document Case in Grained Leather
In the corporate world, a solid and stylish leather bag can go a really long way and this one checks both boxes and then some. Featuring 100% leather on the outside and plush cotton lining, it touches down on all the right details. It looks great. It feels great. It's from Hugo Boss. Enough said. – AU$849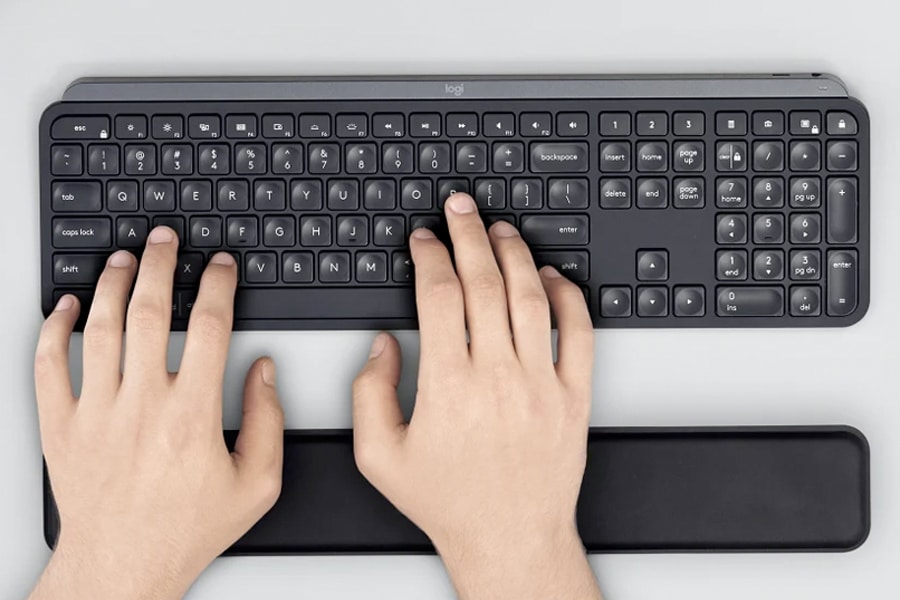 Logitech MX Keys for Mac
When is a keyboard more than a keyboard? When it's MX Keys from Logitech, naturally. Between its fluid texture, wireless functionality, seamless precision, steadfast stability, and smart illumination, this thing will downright spoil you. – AU$230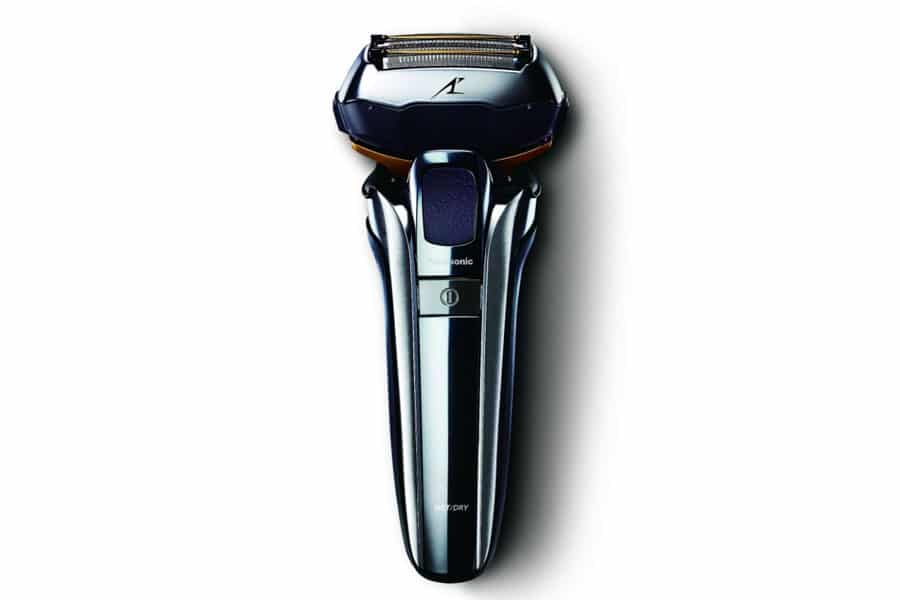 Panasonic 5 Blade Shaver
The modern Corporate Dad needs to look presentable at all times. Whether he's stepping off a 10-hour flight or rolling in after a late-night in the office, the quickest way to looking your best is a good clean shave. That's why the Panasonic 5 blade shaver is essential. Named 'the worlds fastest shaver', the Panasonic 5 blade boasts a multi-flex head that moves to the contours of your face giving a smoother shave in one go. It also makes a cracking Father's Day gift. – AU$699.95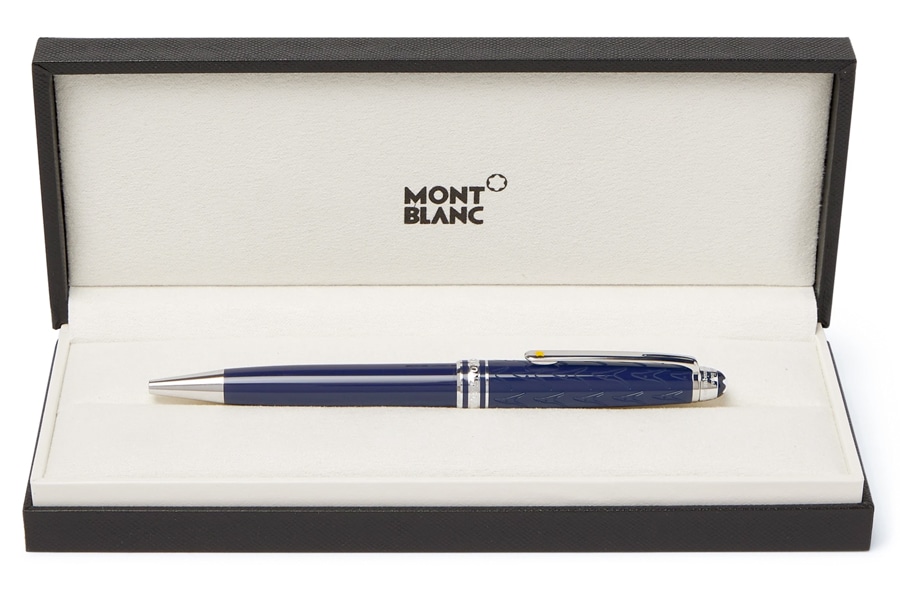 Montblanc Meisterstück Petit Prince and Fox Resin and Platinum-Plated Ballpoint Pen
You knew this pen was something special as soon as you saw the name Montblanc. Made from resin and etched with a fox, the Meisterstück Petit Prince pays tribute to Mr Antoine de Saint-Exupéry's early sketches of his timeless novella, "The Little Prince." If your dad is the type who likes to make a statement with every single thing that he owns, accept nothing less.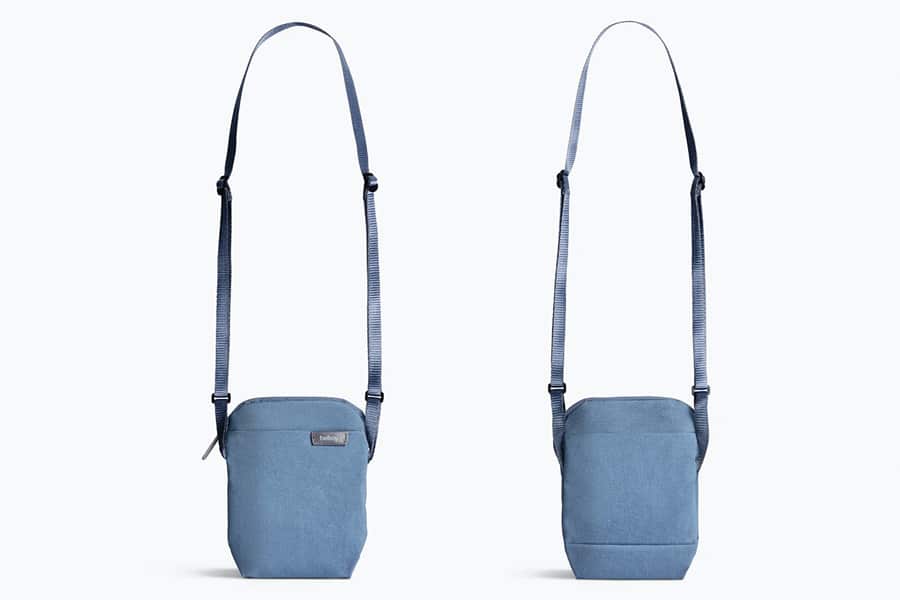 Bellroy City Pouch
We absolutely love accessories brand Bellroy and your dad will too. Expertly designed, their City Pouch touts a thin profile and roomy interior. Features include a front zip compartment, rear slip pocket, smooth padded divider, soft and adjustable webbing strap, and designated mesh slip pockets for a phone a pen. As if that weren't enough, there's an expansion gusset that grows as you fill-up the bag. Plus, it's just a great looking product.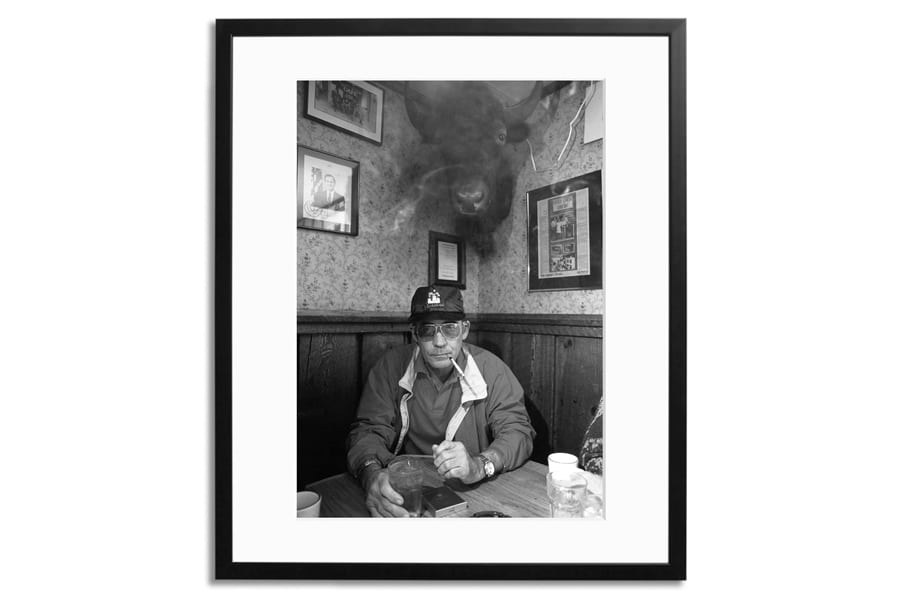 Hunter S. Thompson Print
Whereas Hunter S. Thompson was once antithetical to all things corporate, we live in a completely different world now. These days, Dad listens to the Joe Rogan Experience during his commute and wears high-end sneakers around the office (when he's not working from home, of course). In that regard, this iconic print will fit right in and spruce up its surroundings at the very same time. Taken by photographer Paul Harris, it finds Thompson holding court at his favourite local tavern in Woody Creek, Colorado.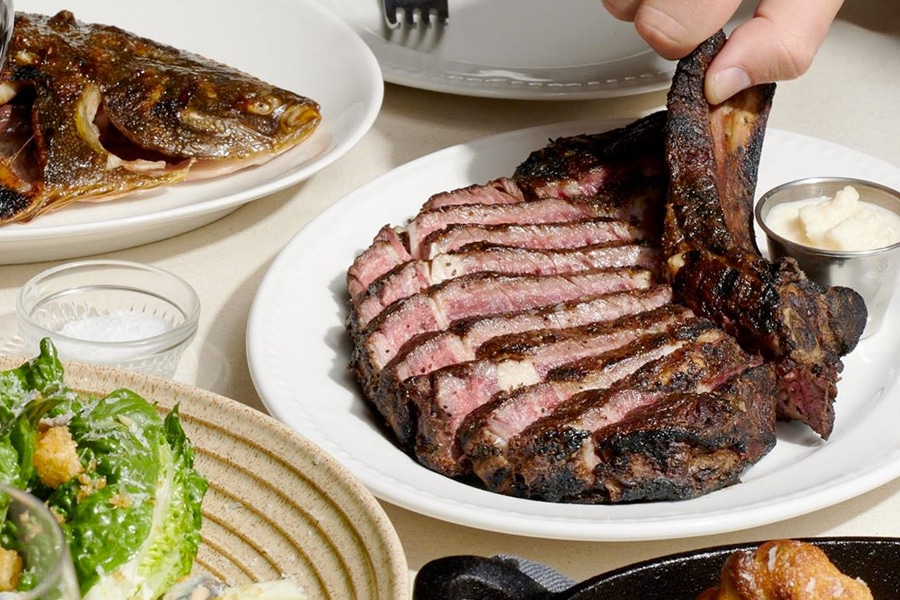 The Gidley Dinner Voucher
Perched on the corner of King and Elizabeth in Sydney's CBD, The Gidley is as classic and cosy as a steakhouse can get. As if frozen in time, it delivers exceptional hospitality, refined ambience, and heaping portions of delicious food. It's been a stressful year for us all and this might be the epicurean escape your father craves, even if he doesn't know it yet.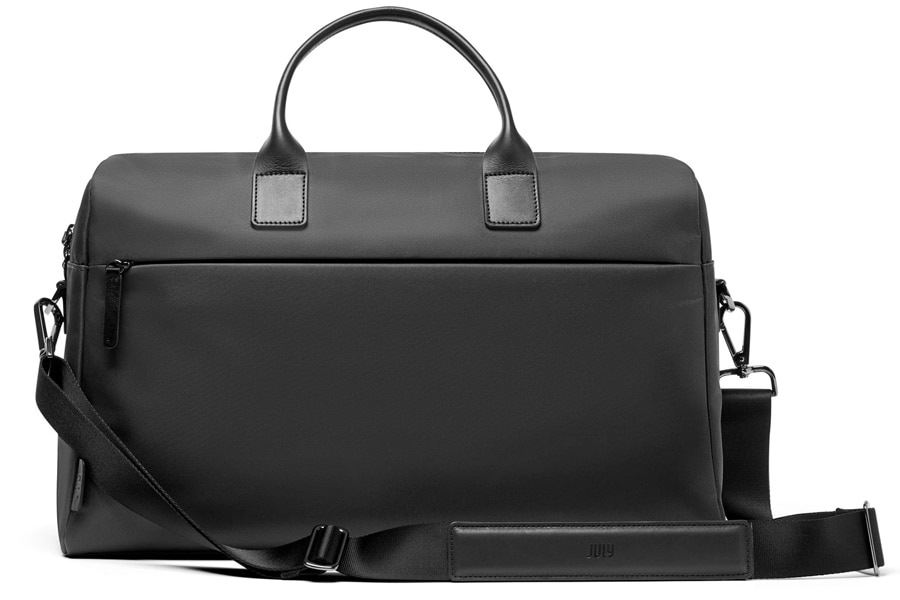 July Carry-All Weekender Bag (Free OrbitKey & Personalisation)
With its spacious interior, leather accents, and weighted 420D twill nylon fabric construction, this elegant weekender bag cranks maximum quality out of minimalist design. Extra goodies include a QuickPass hidden pocket with magnetic closure, 16″ padded laptop sleeve compartment, and pass-through band for easy luggage attachment. Personalisation typically costs US$65 but if you act now you get this service for free. – AU$275
You'll also like:
Father's Day Gift Guide 2020 – The Fitness Freak
Father's Day Gift Guide 2020 – The Watch Lover
Father's Day Gift Guide 2020 – The Music Lover
More Father's Day Gift Guides