Father's Day Gift Guide 2020 – The Fitness Freak
More and more men are getting serious about fitness and we hope that your father is one of them. If so, you'll soon discover that it's never been easier to bolster his arsenal than it is right now. Fitness trackers. Wireless earbuds. Functional apparel. Optimal sneakers. High-grade smoothie blenders. The list goes on longer than your average marathon.
By the way, even if Dad isn't working out on the regular, don't take that to mean you shouldn't get him something fitness-related this year. It just might give him the nudge he's been secretly looking for. Presenting our Father's Day gift guide, fitness freak edition.
Note: Father's Day in Australia is on the 1st Sunday of September which is a different day to the USA and UK which is on the 3rd Sunday of June, but it doesn't mean you can't still shop the gift ideas listed below!
You'll also like:
Father's Day Gift Guide 2020 – The Music Lover
Father's Day Gift Guide 2020 – The Corporate Dad
Father's Day Gift Guide 2020 – The Watch Lover
More Father's Day Gift Guides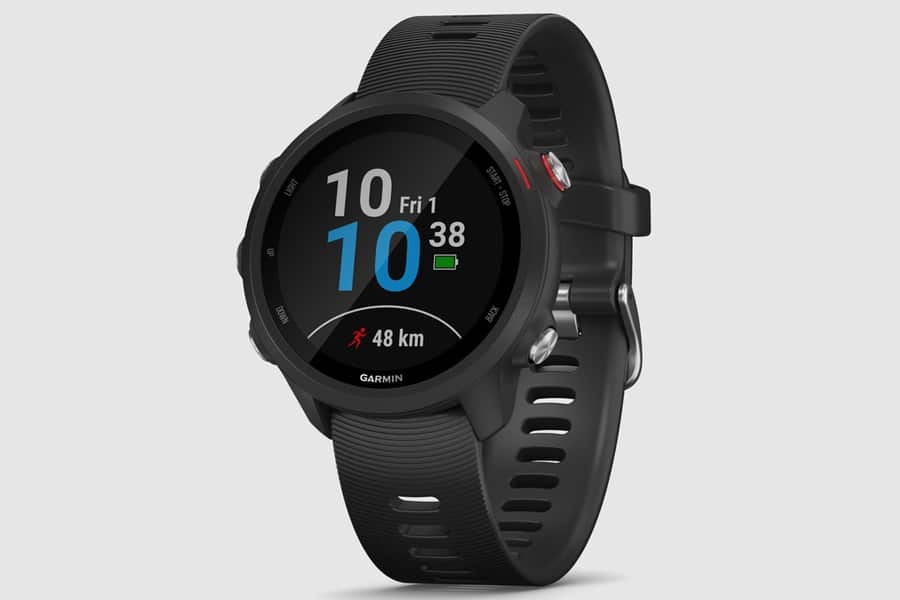 Garmin Forerunner 245 Music
In partnership with THE ICONIC
If your Dad loves his tech as much as he loves his fitness then the Garmin Forerunner 245 Music is the perfect Father's Day gift for him. Boasting a huge variety of built-in activity profiles from running to pool swimming and everything in between, the Forerunner 245 will keep up with even the most adventurous fitness freaks. Not only does the Forerunner have all the bells and whistles you'd expect to find on any other smartwatch, but Garmin also sets themselves apart with signature features like a Built-in Elevate™ heart rate monitor and the sunlight-visible transflective memory-in-pixel (MIP) display.
With the Garmin Forerunner 245 music, you can track your fitness journey, get all your notifications and change your music all from the convenience of your wrist. Other features we love are in-built Garmin Coach, built-in GPS, VO2 Max and huge 11-day battery life. Coming in a white or black case and three different strap colours, it's a sleek addition to any watch collection and will do a helluva lot more than just telling the time. – AU$399
If this watch is not quite up your dad's alley, don't fret, THE ICONIC has a whole bunch of other great fitness products here and just cool gifts in general here. They are, after all, one of Australia's most loved online retailers for a reason.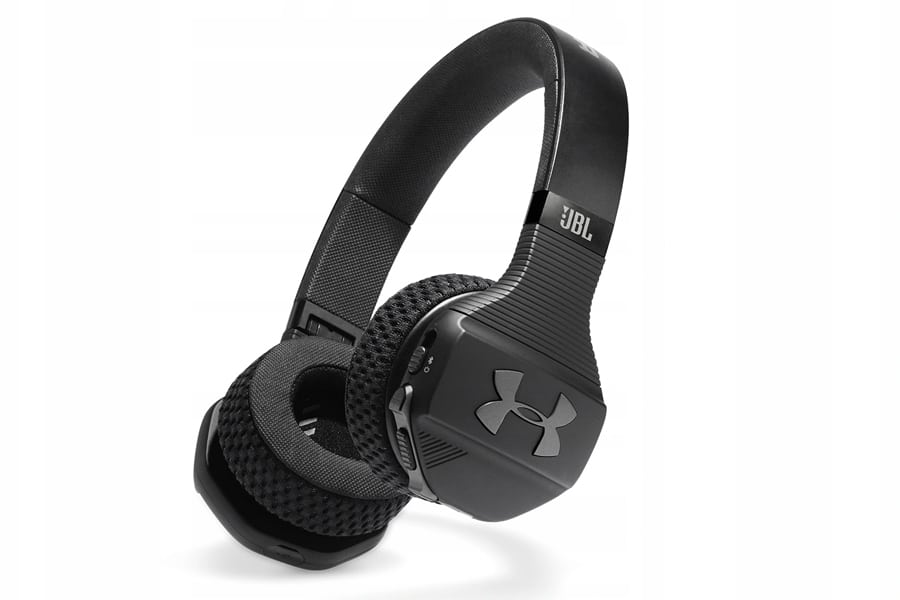 UA JBL Sport Wireless Headphones
Under Armour (UA) and JBL present the over-ear wireless headphones of champions. Good for up to 16 hours of playback on a single charge, they power up with similar efficiency. JBL's charged sound cranks up the fidelity factor while UA fabric technology delivers premium comfort and stability. Tested and designed by athletes, this audio gear was built to handle even the toughest workouts. Bring it, Dad. – AU$295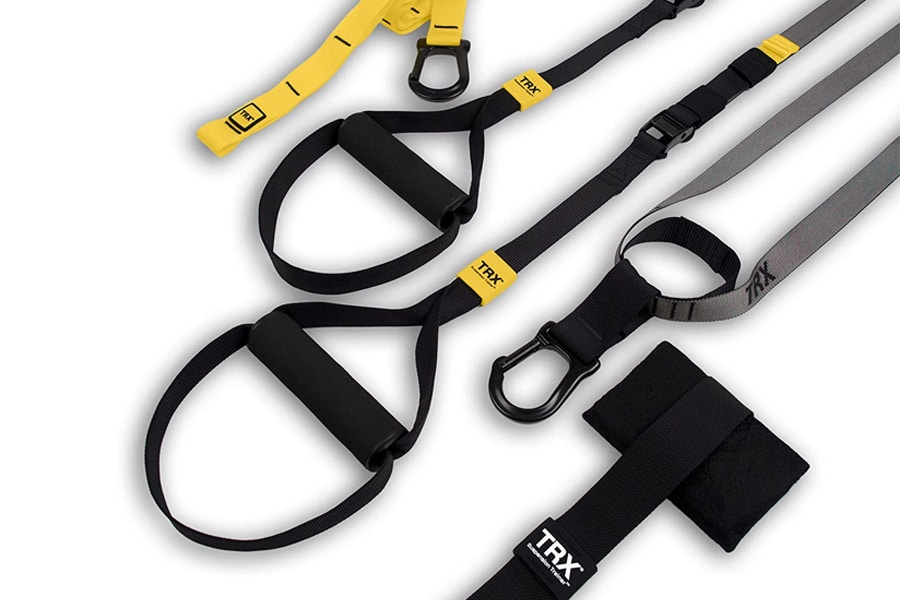 TRX Go Suspensions Training
For one of the best suspension training kits that money can buy, look no further than this one from TRX. Lightweight and portable, it's distinguished by a patented single-anchor design. Thanks to this unique feature, setting up or making adjustments remains a pain-free process. Meanwhile, that's but one amongst any number of reasons to get in on the resistance training craze, which serves up quick and palpable results. – AU$180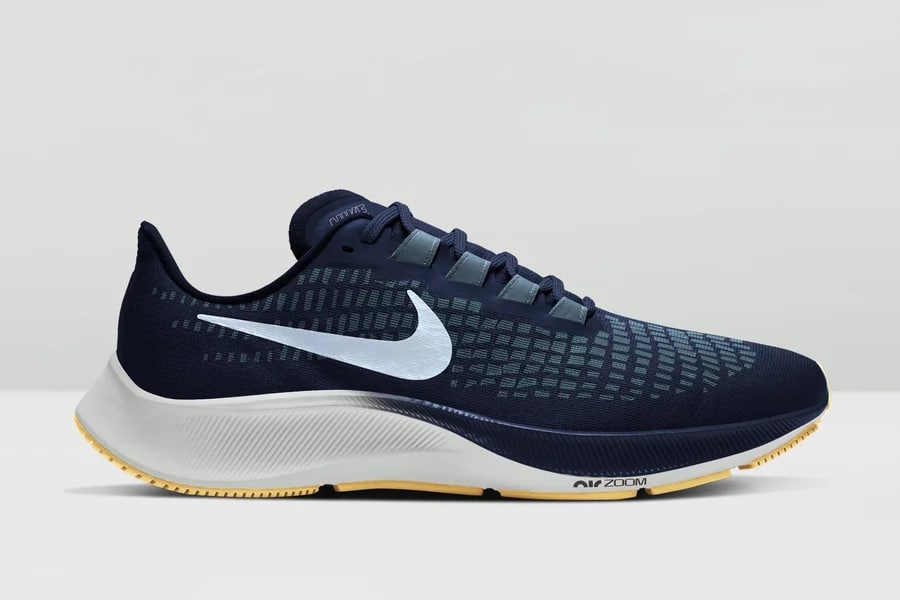 Nike Air Zoom Pegasus 37
Named after a flying horse, the Nike Air Zoom Pegasus 37 accordingly offers pure speed and power. That's not to mention the stylish and streamlined aesthetic. Features include Nike React foam midsoles, adaptable midfoot bands, translucent uppers, mesh detailing, and air unit cushioning. Put some spring in your step and feel extra-comfortable in the process. That's the magic of these acclaimed kicks. – AU$180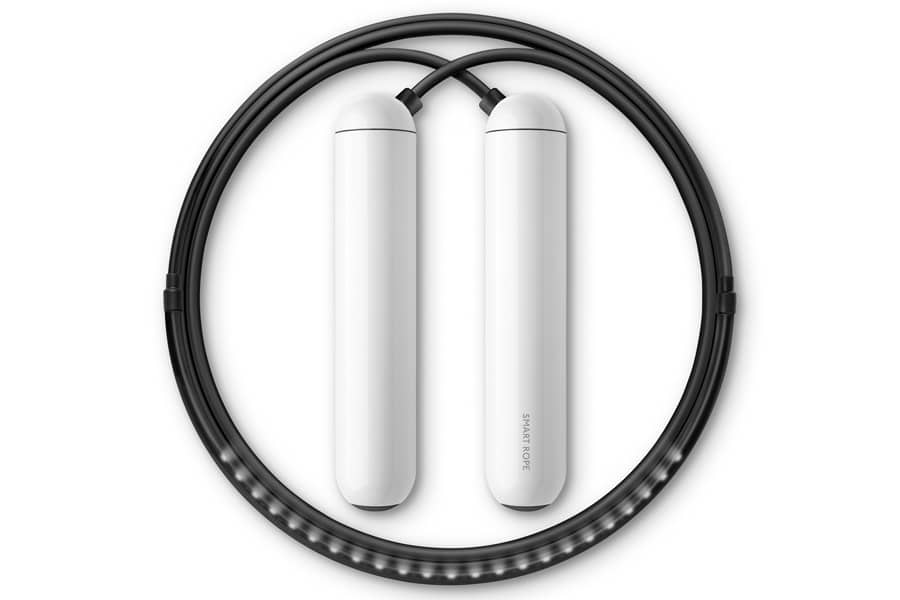 Tangram Factory LED Embedded Smart Skipping Rope
Everything is getting smarter these days, even your jump rope. That brings us to the Smart Skipping Rope from Tangram Factory. Its 23 LEDs are connected to magnetic sensors, allowing you to track your progress mid-workout. The adjoining app provides even more data along with interval training recommendations, milestone rewards, and the chance to compete with friends. Get rid of all the tech and this jump rope is still quite optimal and sleek, with two sets of ball bearings in each chrome-like handle. – $AU130
Fortis 24kg Smart Adjustable Dumbbell
Take the "dumb" out of dumbbell with this smart and adjustable fitness gear from Fortis. In contrast to clutter-creating weight sets, it saves time and space by cramming 15 weights into one compact unit. Adjusting the weights is as simple as turning a dial and you get two dumbbells with each set. Smart, indeed! – AU$600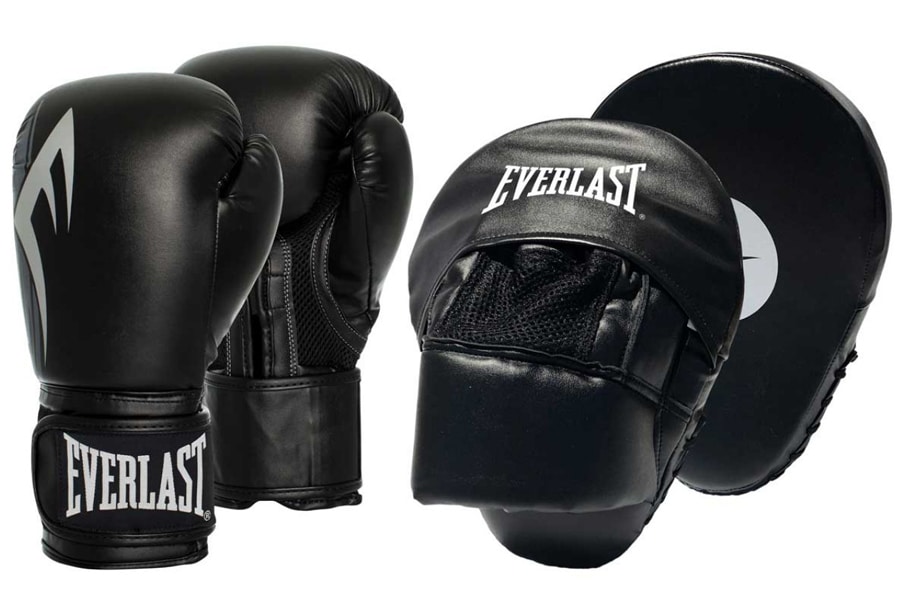 Everlast Glove and Mitt Set
Nothing cements the bond between father and son like a shared boxing workout, which also happens to be quite effective. Make it happen by way of this power glove and mitt combo from Everlast. Ideal for sparring and partner training, it includes one pair of pro-style power boxing gloves and one pair of punch mitts. Stick and move, pops! – AU$100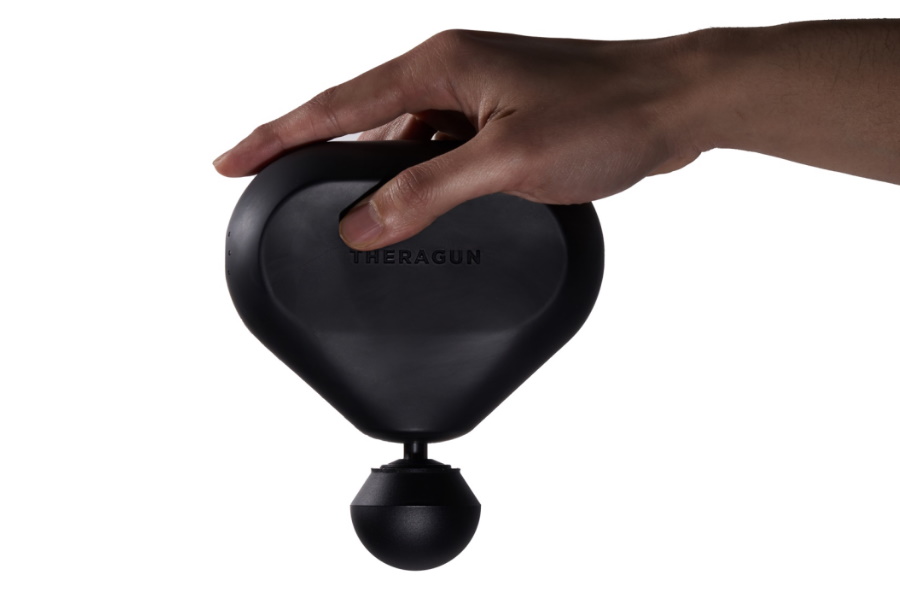 Theragun Mini
Percussive therapy is the latest fitness trend and with good reason, as it can deliver a host of bodily benefits. Plus, who would argue with a spontaneous massage? Enter leading brand Theragun and their Mini, which scales big power and performance down to compact size. Take it on the go and use it when necessary, or simply when you feel like it. And trust us: you will feel like it. – AU$349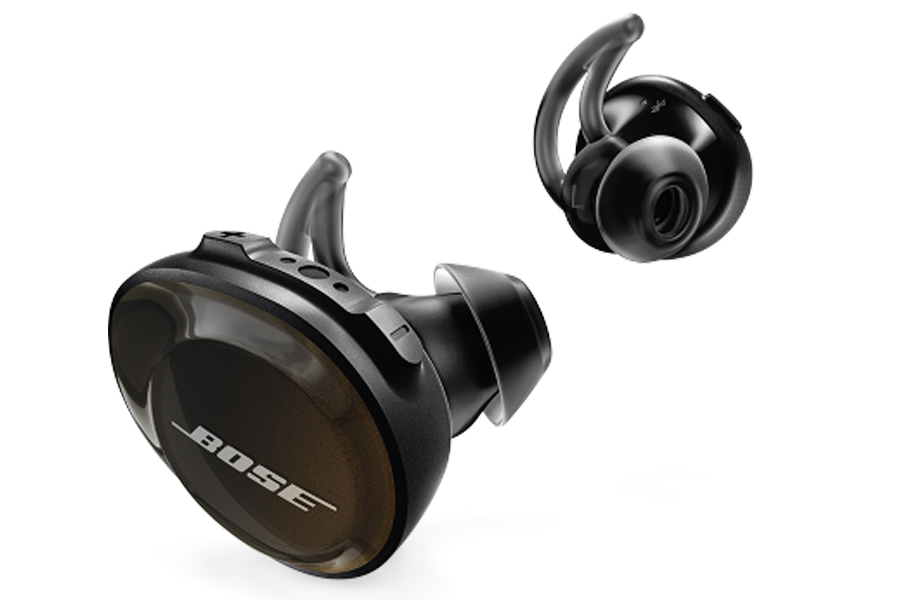 Bose SoundSport Free Wireless Headphones
When it comes to athletic earbuds, Bose SoundSport Free are the ones to beat. Water-resistant and completely wireless, they're engineered to stay perfectly in place during intense workouts. They also sound fantastic and play for up to 5 hours on a single wireless charge. Bring in the charging case and you get even more battery life in return. On the rare chance that you lose them, use the adjoining app to track them down. – AU$300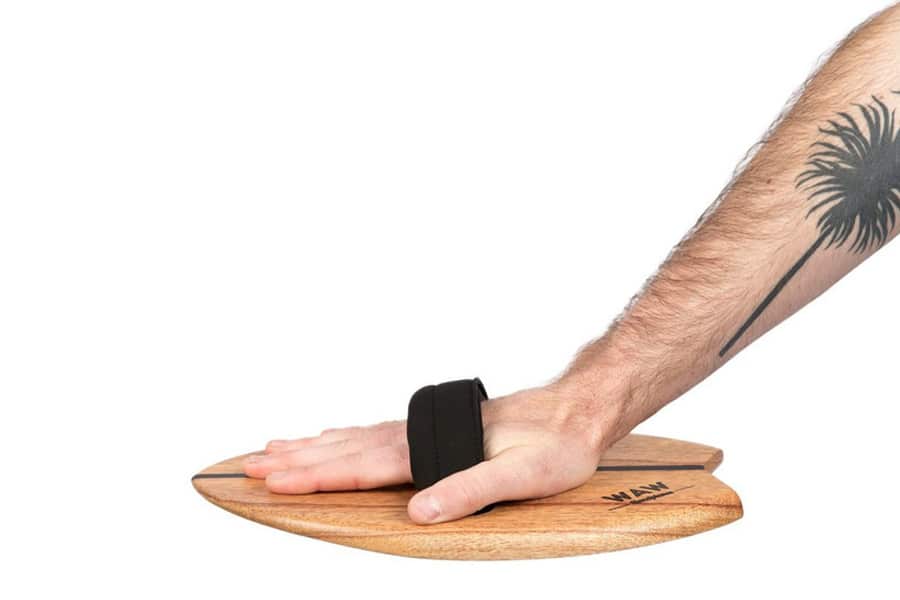 Bodysurf Handplane
Crafted from sustainably-sourced white cedar, the Bodysurf Handplane is head and shoulders above the standard counterpart. Continuing the sustainable theme is its fully adjustable Yulex bio-rubber strap system, made from Rainforest Alliance certified plant-based rubber, recycled polyester velcro, and aqua solvent-free glues. An ideal gift for beach-lovers, it's good for bodysurfing and good for the planet. – AU$160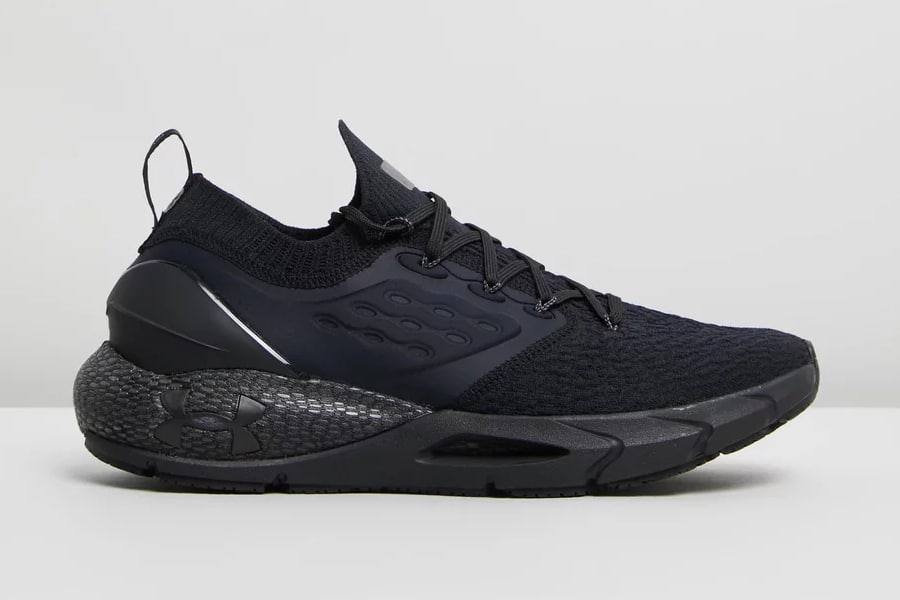 UA HOVR Phantom 2
A masterstroke of comfort and performance, the UA HOVR Phantom 2 sneakers famously impart a 'zero-gravity feel.' They also feature compression mesh Energy Web, which moulds foam and gives back all the energy it receives. Engineered flat-knit uppers provide supreme breathability, as do the SpeedForm 2.0 sockliners. That's all joined by full rubber outsoles for enhanced traction and durability. Oh, and did we mention that the sneakers connect to UA MAPMYRUN, where you can analyse personal metrics? You might soon be asking yourself: what can't these kicks do? – AU$220
Shoe Dog: A Memoir by the Creator of NIKE
Upon graduating from business school, Phil Knight borrowed $50,000 and created a new sneaker company. The year was 1963 and that company was Nike, which struggled for decades before spawning an empire. This is Knight's story in his own words and it's far more unpredictable than you'd expect. Inspiration is guaranteed. – AU$43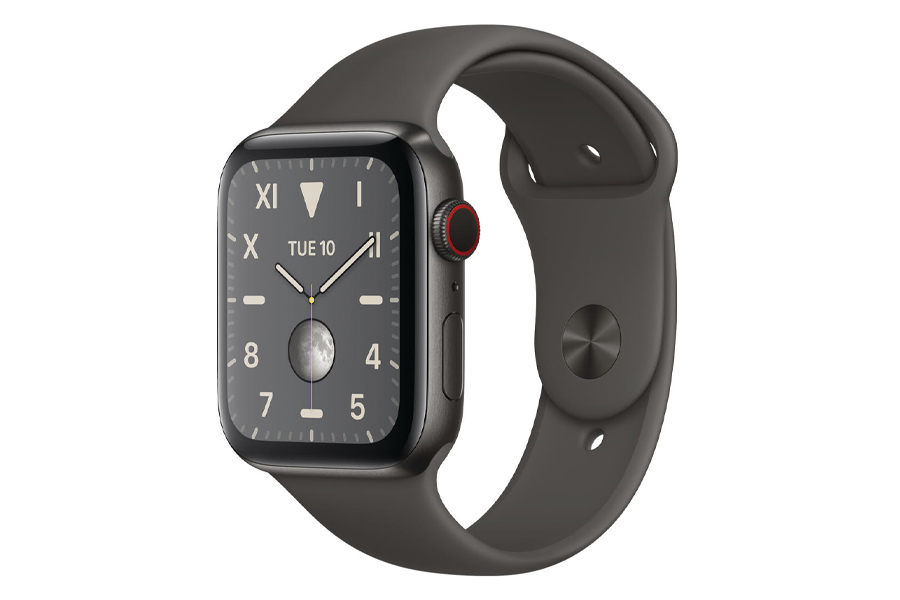 Apple Watch Series 5
If you don't want to overthink the whole smartwatch thing, Apple always makes for a sure bet. Loaded with sensors, Series 5 comes wrapped in protective glass and never turns off its retina display. GPS is built-in and so too is WiFi. Choose between a variety of straps, themes, and styles and get Dad something he's bound to use and love. – AU$649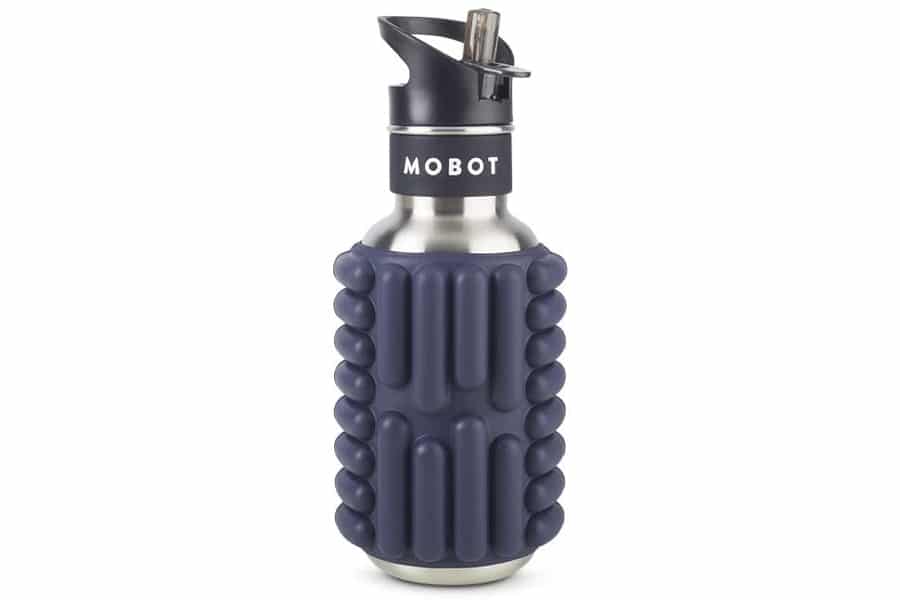 MOBOT Foam Roller Water Bottle
Some clever genius combined two key fitness essentials into one patented product. It comes from MOBOT and wraps BPA-free EVA foam around a base of 100% recycled steel. Use the foam roller to relieve muscle tension and improve circulation and the water bottle to…well…drink water. Full or empty, it's been tested up to withstand weights of up to 350 lbs. – AU$62
NutriBullet 1000W Series Blender
Do you blend, bro? If the answer is no, it's time you picked up the 1000W Series Blender from NutriBullet. Its powerful motor breaks through the toughest fruits, veg, nuts, and seeds to form healthy and highly drinkable concoctions. There's no button-pushing on this bad boy—just attach the cup and you're ready to roll. Everyone can benefit from this product and that includes your dad. – AU$117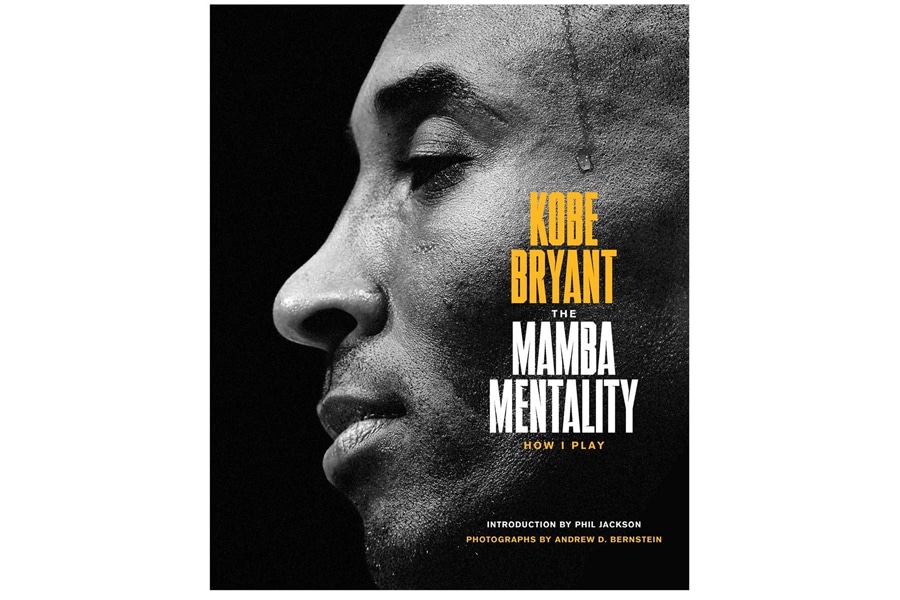 The Mamba Mentality: How I Play
The recent passing of Kobe Bryant has made his legacy shine that much brighter. In this popular book, the former NBA icon takes you behind the curtain of his indisputable success. It's there that one discovers the "Mamba mentality," which can help you achieve dreams of your own. Bryant's stories and insights are joined by extraordinary photos from Hall of Fame photographer Andrew D. Bernstein. – AU$19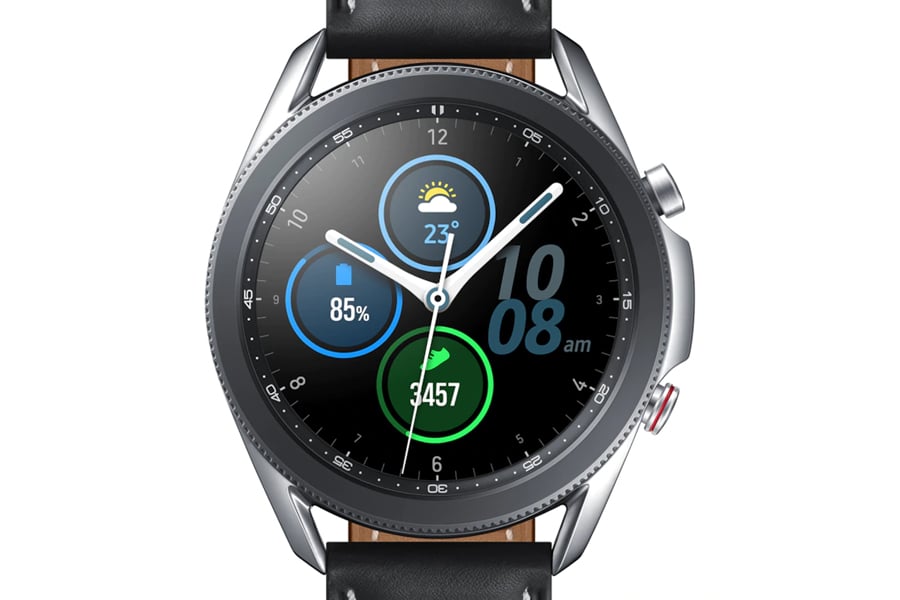 Samsung Galaxy Watch 3
Currently available for pre-order, Samsung's Galaxy Watch 3 promises the most advanced health monitoring to date including the very impressive measurement of blood oxygen levels in your body. It's also a slim and stylish piece of work, which packs crisp resolution and a host of functions into its circular display. If Dad is an Android kind of guy, you just found the perfect wearable. And if he's not, this could very well make him a convert. – From AU$649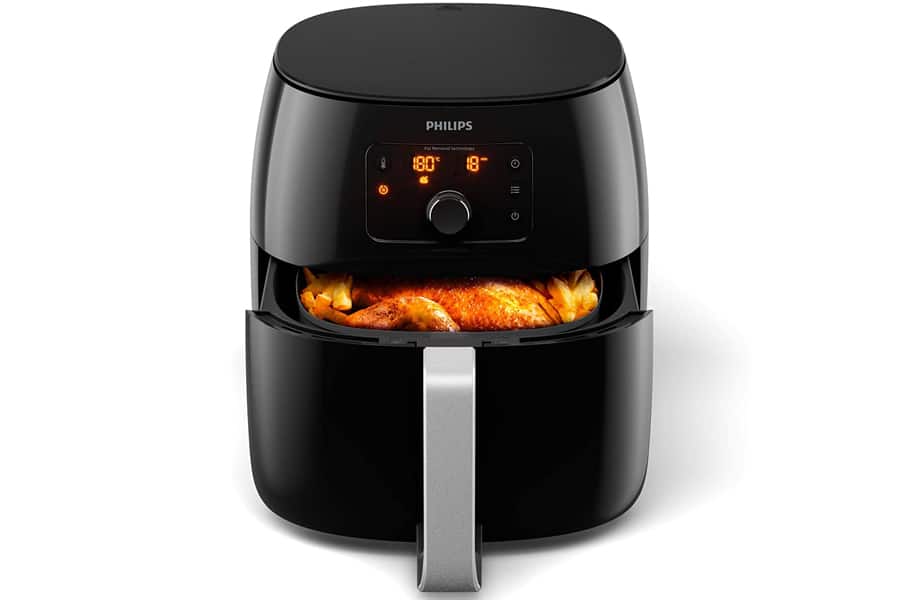 Philips Air Fryer
Do you like the sound of deep-fried food with little to no added oil and 90% less fat? Then you'll love the Philips Air Fryer and its fat removal technology. The sleek contraption also allows you to bake or roast and it can fit an entire chicken within its roomy domain. On the exterior is a digital display with 5 pre-set cooking programs. Staying healthy has never tasted so good. – AU$479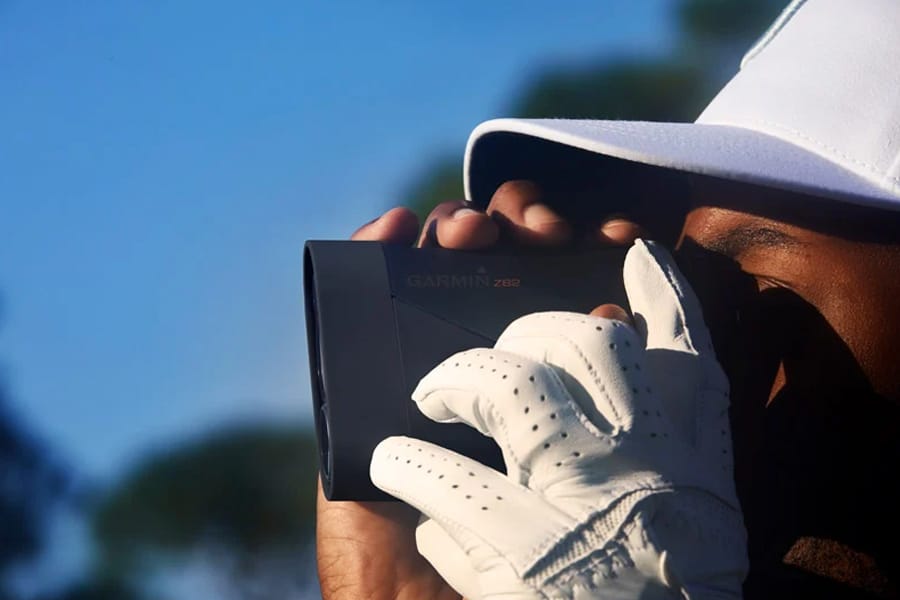 Garmin Approach Z82
Many fathers have a deep-rooted love of golf and we'll assume yours is no exception. Boost his game with the Garmin Approach Z82, a laser range finder with GPS technology. Pre-loaded with over 41,000 courses, it puts the competition to shame by way of highly accurate readings. It can also spot hazards, account for wind, stabilise images, point to the pin, and perform a host of other functions. This is what it sounds like when dads cry…tears of joy, that is. – AU$949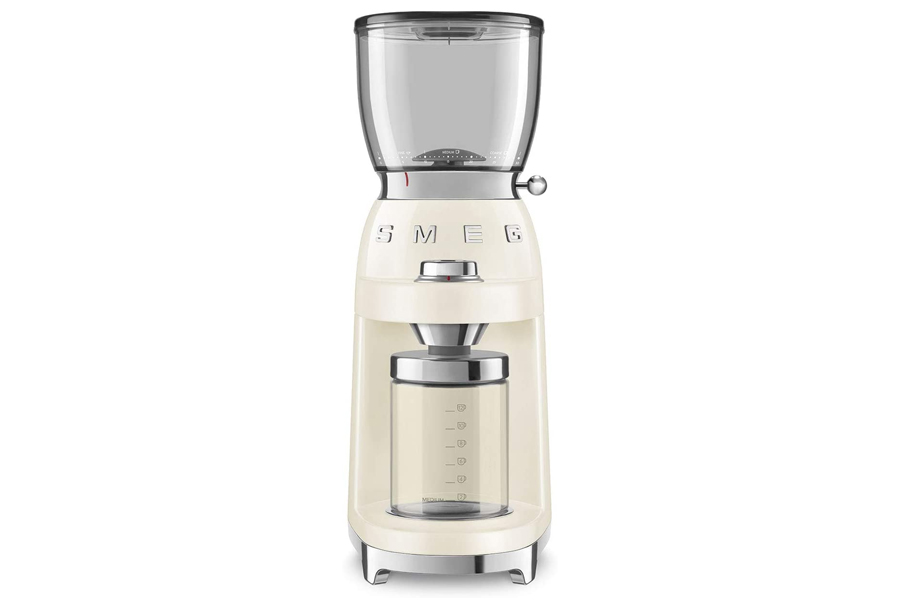 Smeg Coffee Grinder
Crafted with the utmost precision, Smeg's Coffee Grinder targets those who drink java for the flavour and the jolt. It's artisanal, easy to use, and effortlessly versatile, offering no less than 30 grind settings. Pair it with your beverage method of choice (espresso machine, French press, etc) and start your day right, like so many champions before you. – AU$349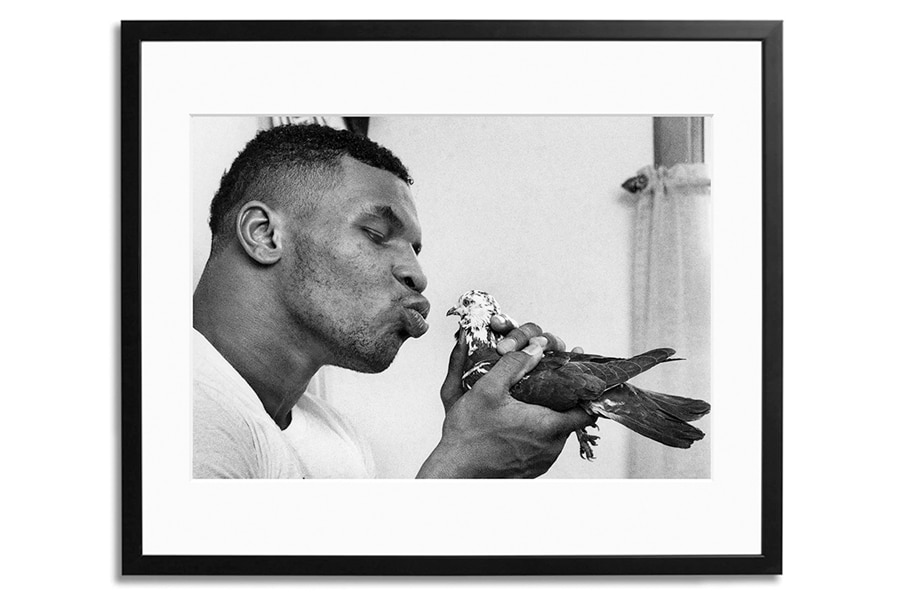 Mike Tyson Framed Print
Mike Tyson was one of the greatest heavyweights ever to enter the ring, who is also set to soon make his compelling comeback. Before he built muscle and became the formative force that he is today, Tyson was bullied while growing up. He found solace tending to the Tumbler pigeons on the New York rooftops. This photo captures a young Tyson with one of his feathered friends in 1985, the same year he began his professional boxing career. Printed on Fuji crystal archive paper, and backed to wood, this numbered and certified print is limited to just 495 editions. – US$249/AU$347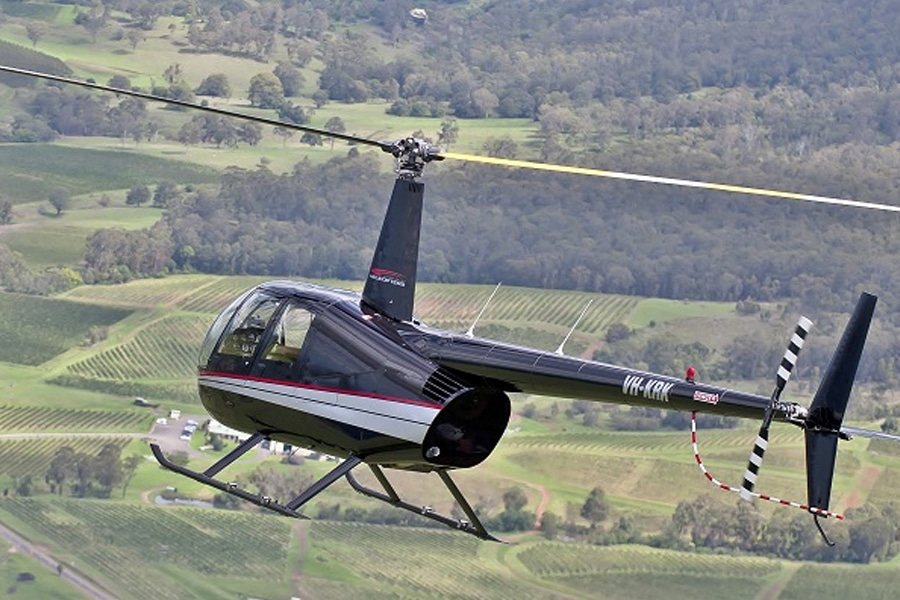 Hunter Valley Heli Tour & Golf
Like something out of Dad's wildest fantasies, Hunter Valley Heli Tour & Golf delivers thrills on multiple fronts. The experience starts with a scenic flight over the Hunter Valley wine region and the vineyards therein. Next, he's dropped off at Cypress Lakes, where he can choose between the driving range or the golf course. Welcome to the perfect escape. – AU$235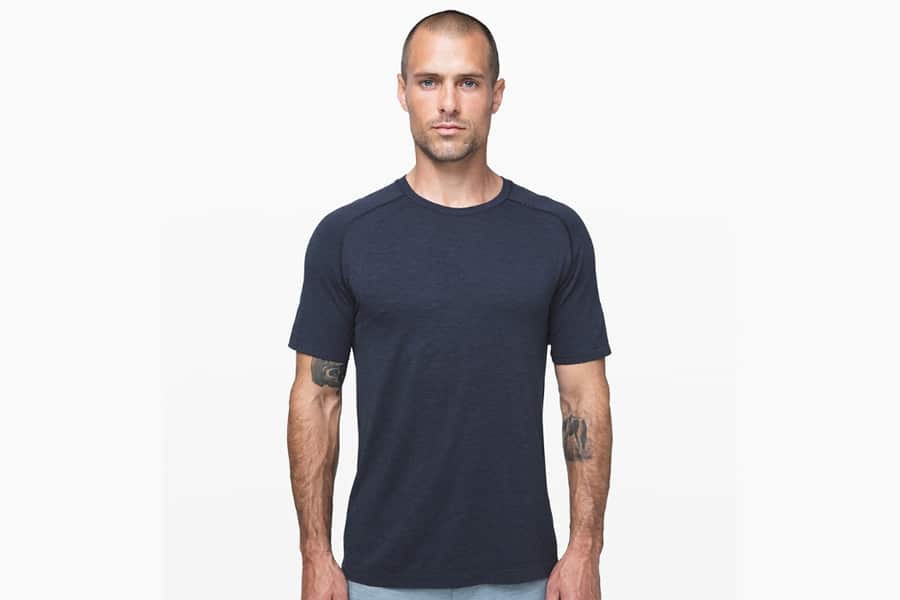 Lululemon Vent Tech Shirt 2.0
Striking a prime balance between simplicity and functionality, lululemon's Vent Tech Shirt 2.0 is the ultimate workout tee. Its Silverescent fabric is powered by X-STATIC (aka anti-stink) technology, which prevents the growth of odour-causing bacteria. The shirt is also impeccably breathable, comfortable, and resilient. No fitness freak's arsenal is complete without one. – AU$59 – AU$79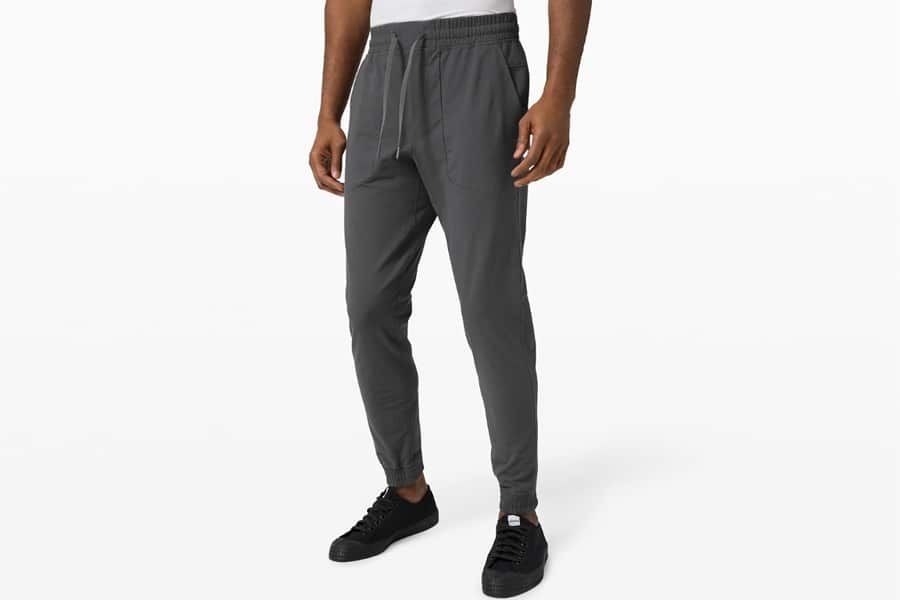 Lululemon ABC Jogger
What would go beautifully with that new lululemon's Vent Tech Shirt 2.0? These high-performance joggers from the same brand, naturally. In addition to anti-stink technology, they feature two-way stretch fabric with sweat-wicking and quick-drying properties. They're also stylish enough to accommodate a host of ensembles and occasions. Get a pair for Dad and a pair for yourself while you're at it. Otherwise, you might get jealous. – AU$129
You'll also like:
Father's Day Gift Guide 2020 – The Music Lover
Father's Day Gift Guide 2020 – The Corporate Dad
Father's Day Gift Guide 2020 – The Watch Lover
More Father's Day Gift Guides