Father's Day Gift Guide 2020 – The Music Lover
We can all use positive vibes right now and what better way to get them than through the power of music? Thankfully, the marketplace is overflowing with great tunes and great audio products alike. Sharper than ever before, modern audio gear is also smarter and more convenient. That's great news for you this Father's Day because it gives you an ample selection of music-themed gifts from which to choose. Scope the following guide and get something special for your music-loving dad. It's one surefire way to keep him young at heart.
Note: Father's Day in Australia is on the 1st Sunday of September which is a different day to the USA and UK which is on the 3rd Sunday of June, but it doesn't mean you can't still shop the gift ideas listed below!
You'll also like:
Father's Day Gift Guide 2020 – The Corporate Dad
Father's Day Gift Guide 2020 – The Fitness Freak
Father's Day Gift Guide 2020 – The Watch Lover
More Father's Day Gift Guides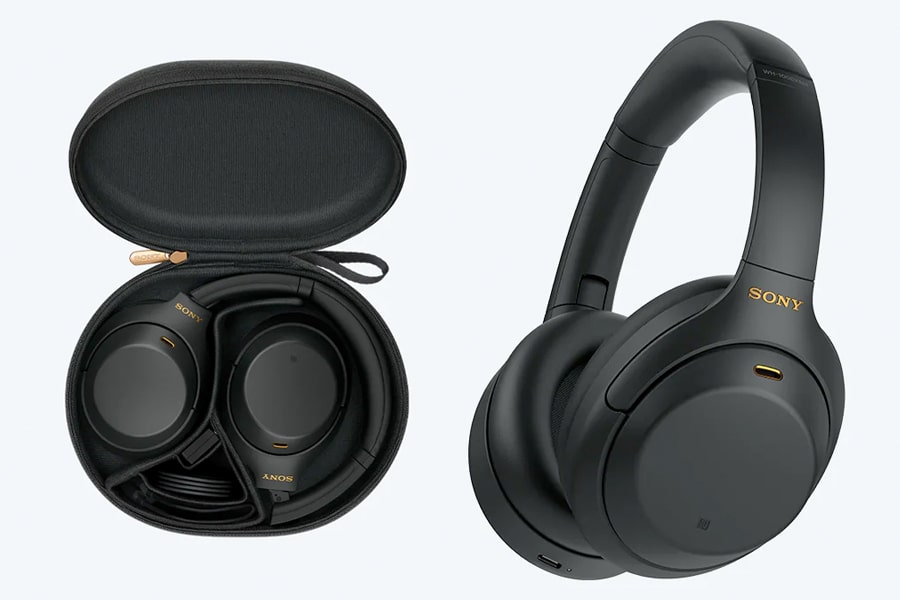 Sony WH-1000XM4 Noise Cancelling Headphones
Ask any industry expert and they'll tell you that Sony's WH-1000XM4 Noise Cancelling Headphones are a grand slam of wireless performance. Sonically superior and super smart, they immerse each ear in a shell of pure ergonomic comfort. Speaking of immersion, expect best-in-class noise cancellation, ambient sound control, and highly adaptive listening technology. That's just a mere glimpse of what these acclaimed headphones have in store for you or your dad. – AU$550
Marshall Stockwell II Portable Bluetooth Speaker
At some point in his life, Dad was probably a frequent concert-goer or maybe even a musician himself. That means he knows all about classic Marshall amps and their iconic design. With the Stockwell II, the brand scales their architecture down to size to create one of the best Bluetooth speakers money can buy. Equipped with seven presets, it connects wirelessly with major streaming services and goes big on impressive sonics. Sync it with more speakers of its kind for a multi-room experience of epic proportion. – AU$500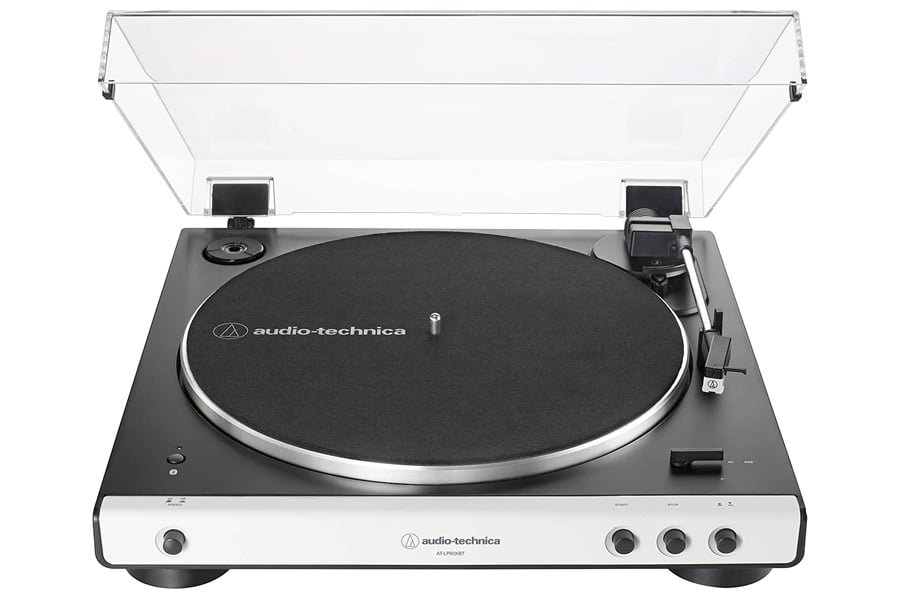 Audio-Technica AT-LP60XBT-WH Bluetooth Turntable
Bridging the gap between two worlds, this Bluetooth Turntable from Audio-Technica pairs analog sound with modern technology. Featuring an anti-resonance platter of die-cast aluminium, it connects wirelessly to compatible speakers or other Bluetooth devices. Should you want to take the wired route, a dual RCA output cable is included with purchase. Sealing the deal is a built-in amp. Plug it in, sync it up, and start spinning. It's just that easy. – AU$297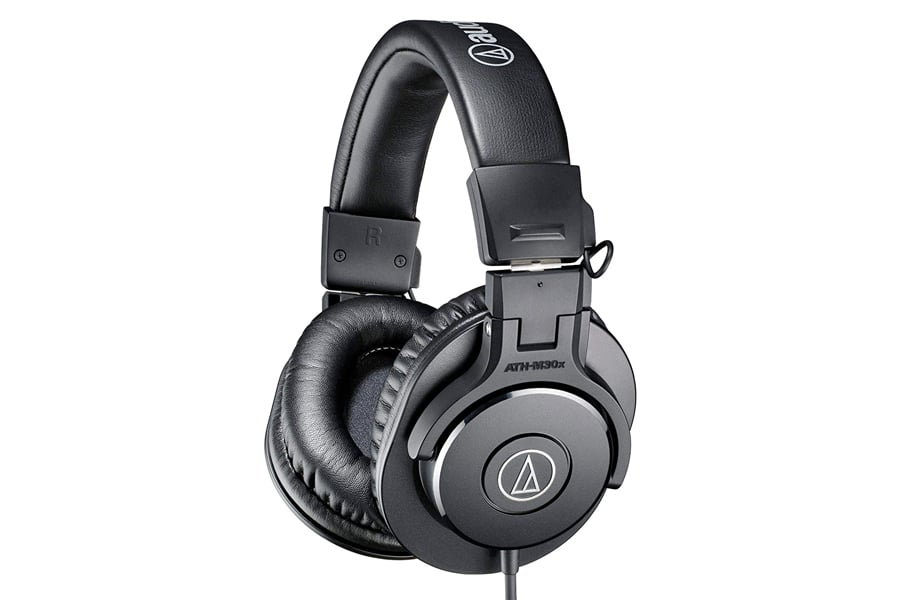 Audio-Technica ATH-M30X Monitor Headphones
Renowned brand Audio-Technica offers these sleek headphones at an affordable price. Engineered for studio tracking and tuned for mid-range detail, they feature plush padding and a circumaural, sound-isolating design. Not only that, but they collapse into a compact and easily portable form, making them a solid choice for field recording as well. No matter what your intentions, this gear delivers. – AU$107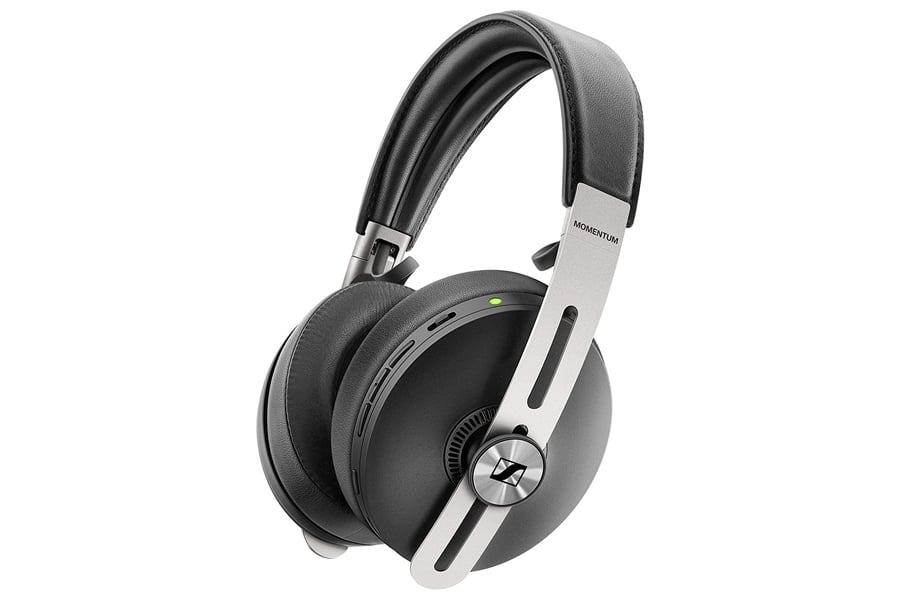 Sennheiser MOMENTUM Noise Cancelling Headphones
Sennheiser makes some of the best audio gear in the world and these wireless headphones are no exception. Smart and streamlined, they reproduce studio sound with the utmost tier of fidelity. Active noise cancellation, transparent hearing, voice assistant, and intuitive controls are likewise part of the package. Sync them with an adjoining app and you get that much more control and functionality in return. Momentum is right. – AU$538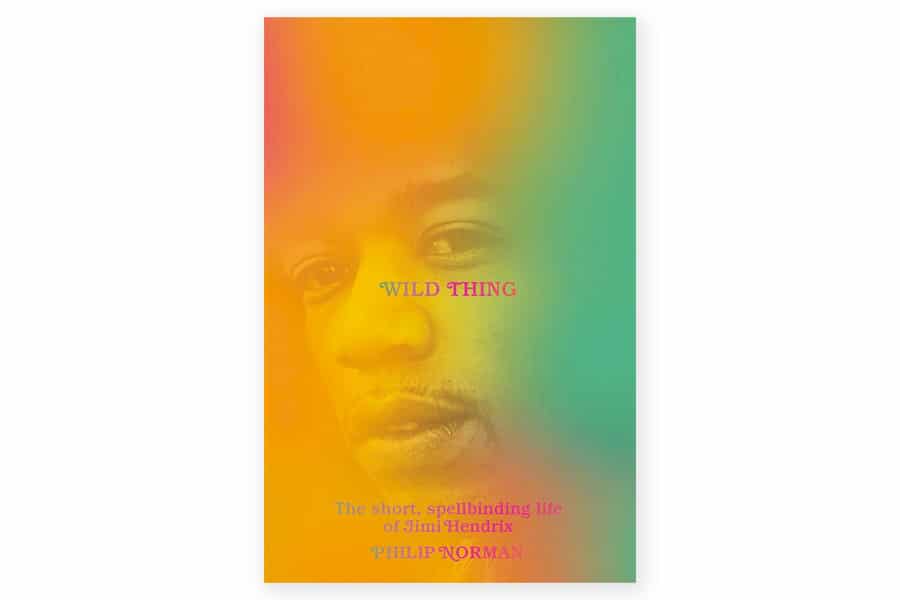 Wild Thing: The Short, Spellbinding Life of Jimi Hendrix
Biographer Philip Norman chronicles the meteoric rise and premature fall of rock icon Jimi Hendrix in this hotly anticipated book. As any music-lover knows, Hendrix was an absolute master on multiple fronts, who matched game-changing guitar work with unforgettable songwriting. His untimely passing at the age of 27 still reverberates to this day, as does his music. Norman performed extensive research when writing the book, interviewing both family members and close companions. What unfolds is a candid and humanistic overview of a near-mythological figure. – AU$29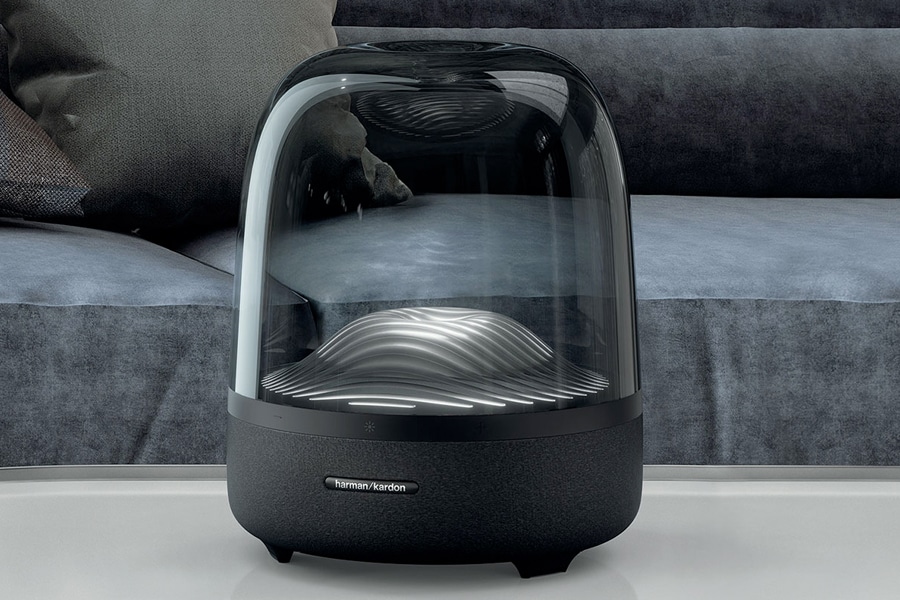 Harman Kardon Aura Studio 3
One look at the Harman Kardon Aura Studio 3 and you know you're in for a unique experience. As if brought back in time from the future, the Bluetooth speaker flaunts a transparent dome-like design. More than a premium slice of audio gear, it generates a host of ambient lighting effects and thereby doubles as an atmosphere enhancer. Bring in the built-in subwoofer and 360-degree sound and you get a best-of-all-worlds scenario. This is what we like to call the perfect Father's Day gift.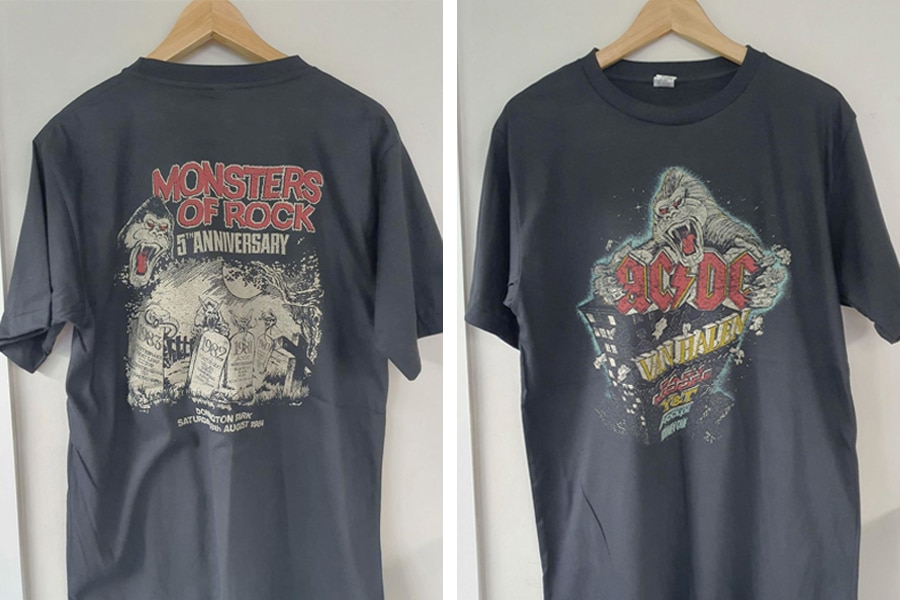 Vintage Band Tees
It takes a special kind of dad to appreciate the sheer awesomeness of Vintage Band Teesz. Featuring iconic artists and signature graphics, these handmade retro re-creations prove that some things never go out of style. If vintage music isn't his thing, you can also find a number of other artists, titles, and themes from pop culture's past.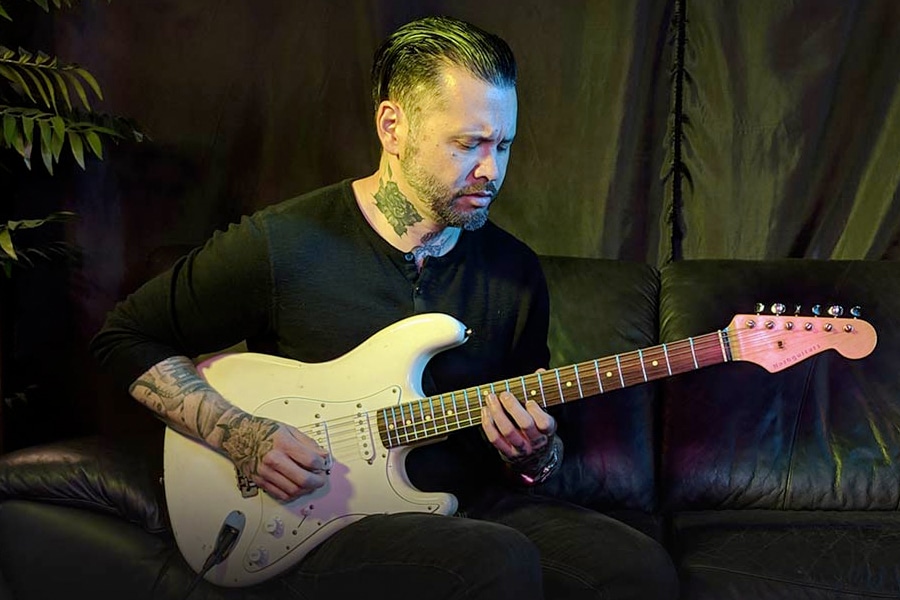 Jamplay Online Guitar Lessons
It's never too late to pick up the guitar and JamPlay is here to prove it. Calling upon a host of world-class experts and teachers, the service provides instruction for 20 different genres and all types of experience levels. To join this community is to gain access to over 110 teachers, over 450 courses, and over 6,500 lessons. Thanks to the powers of technology, each instruction goes down in the comfort of your own home. – AU$50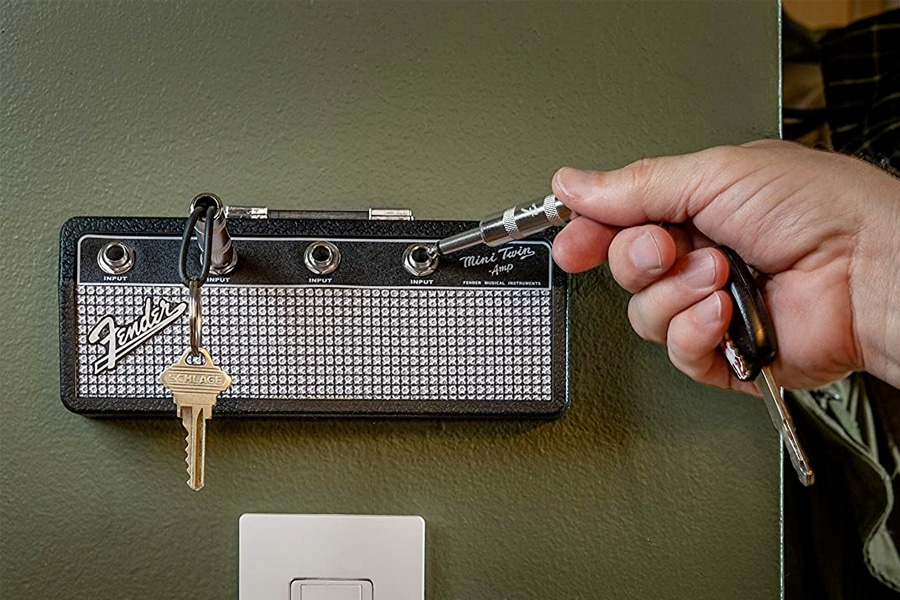 Fender Jack Rack Wall Mounting Guitar Amp Key Holder
Why settle for any old key holder when you can have this one instead? Officially licensed by Fender, it's modelled after the brand's famous amps. Not only that, but the holder incorporates actual amplifier components to drive home an authentic vibe. Mount it to the wall with ease and use it to store up to four keys. Yes, even key holders can rock. – AU$60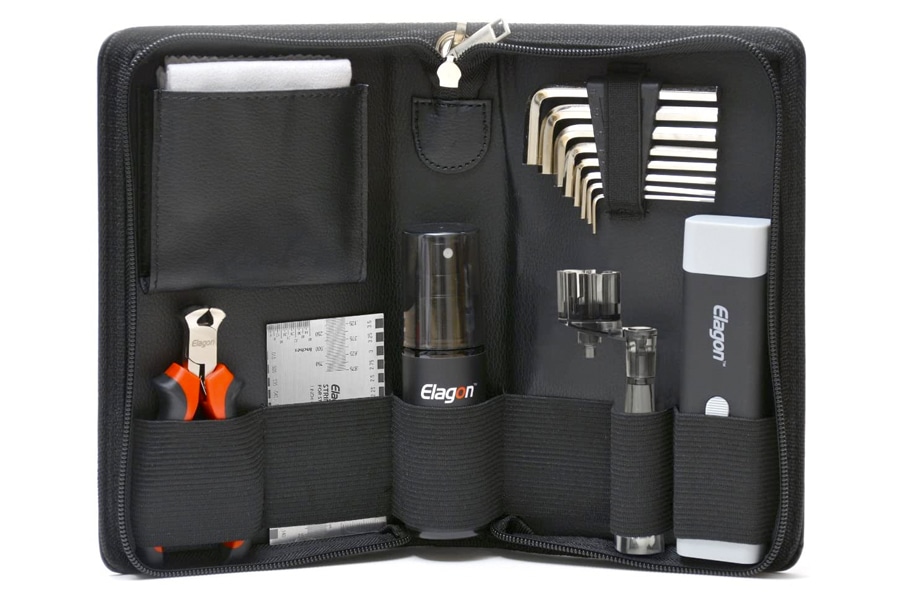 Elagon Guitar Care Kit
Does your dad already get down with the bass or guitar? If so, he can definitely use Elagon's Guitar Care Kit. It consists of everything he needs to keep his instrument and its strings in top working condition. That includes a set of 8 Allen keys, guitar & bass string winder, string cutting pliers, guitar polish, string cleaner, and string action ruler. Keeping everything safe and organised is a convenient black pouch with zipper. A practical gift perhaps, but a thoughtful one too. – AU$56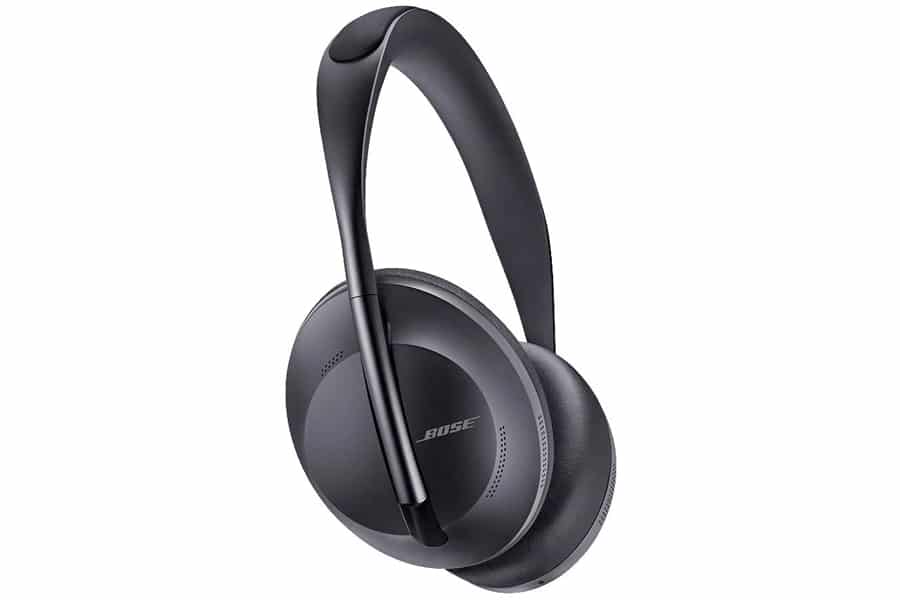 Bose 700 Noise Cancelling Headphones
If top-shelf noise-cancellation is what you seek, Bose is your brand. After all, these are the guys who more or less popularised the trend and continue to improve upon it. Meanwhile, 11 levels of noise cancellation is just one amongst a number of features going for the legendary Bose 700 headphones. They also happen to deliver impeccable sound, amazing voice pick-up, and up to 20 hours of wireless battery life. – AU$528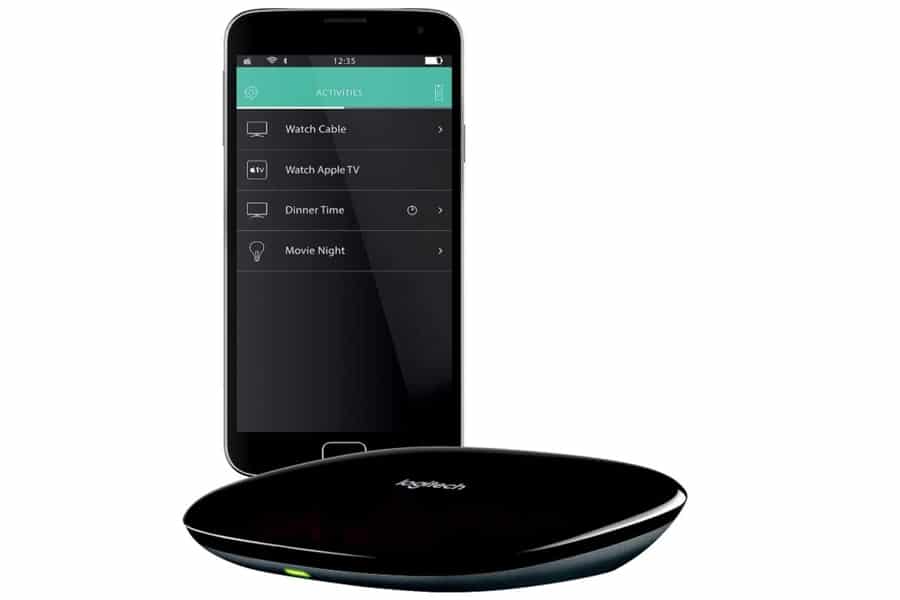 Logitech Harmony Hub Universal Remote Controller
One hub to rule them all! That should be the tagline for the Logitech Harmony, which stays true to its name by harmonising your smart home devices through one interface. Sync it with an app on your smartphone or tablet to become master of your domain. This is modern technology made easy and that's no small feat. – AU$145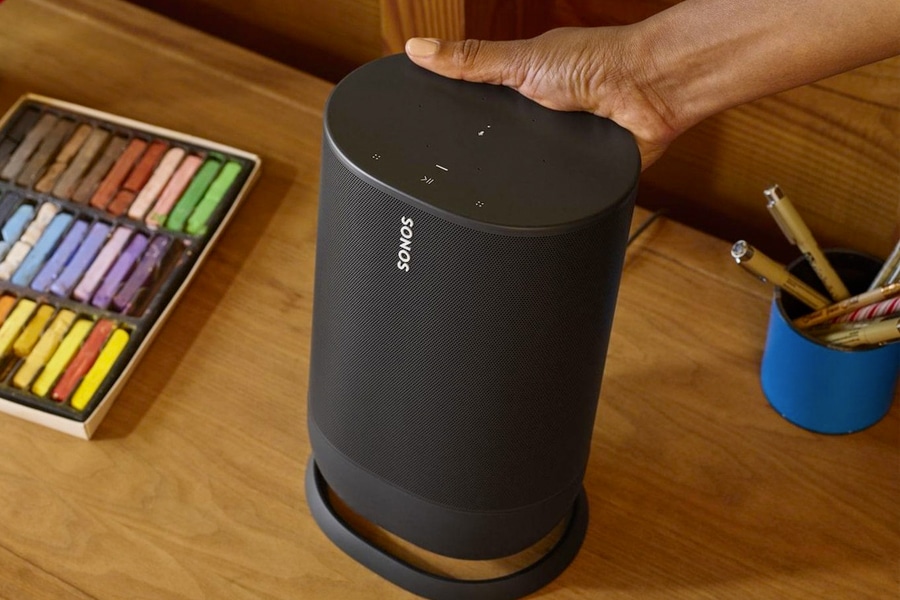 SONOS Move
Waterproof, drop-resistant, and battery-powered, SONOS Move is every bit as versatile as the heaps of acclaim would suggest. Indoors and out, it offers seamless voice (or app) control and indefatigable performance. When WiFi isn't available, use the Bluetooth connection to keep the party going. Recharging is a breeze and you get up to 11 hours of battery life at a time. Accept nothing less. – AU$649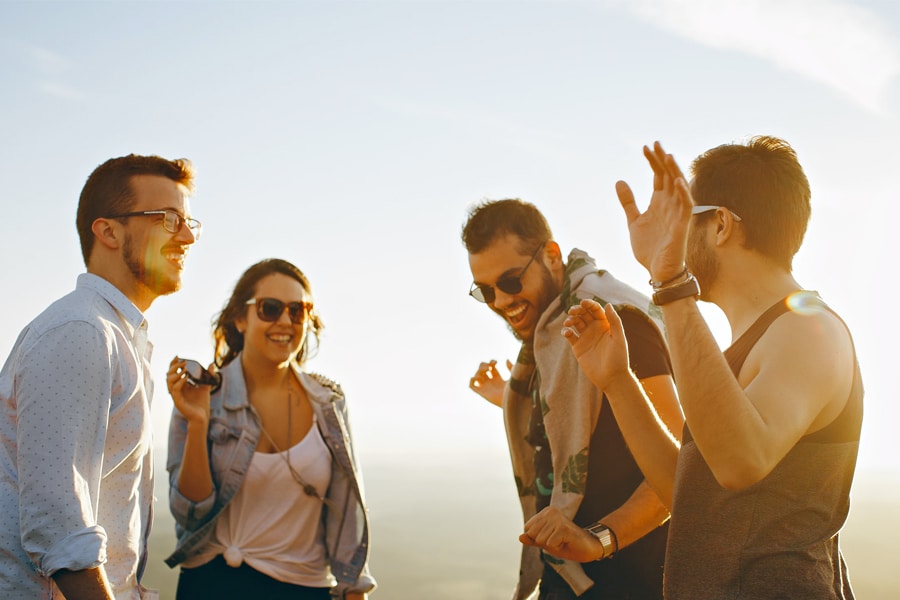 Spotify Premium
Is Dad still clinging to the weak remains of FM or satellite radio? This Father's Day, convert him to the wonders of streaming by signing him up for Spotify Premium. Blatantly affordable, it brings an entire world of content to his ears with unlimited skips and zero commercials. After the first day, he'll wonder why it took him so long to come around. – AU$12/month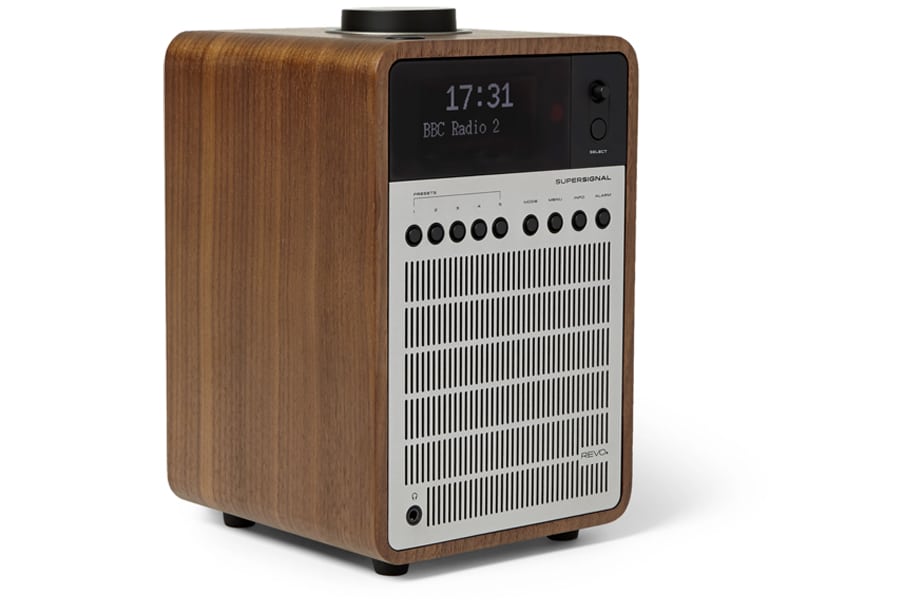 Revo SuperSignal Walnut and Aluminium Digital Radio
Don't be fooled by its rustic design, as this Digital Radio is a modern product and a well-crafted one at that. Beyond its elegant veneer of wood, aluminium, and steel is an assembly of high-grade tech. Thanks to Bluetooth wireless streaming with aptX, the radio connects with a global network of stations as well as the music library on your mobile device. Patented electronics bring forth 15W of superb audio and deep bass. Plus, it just looks cool.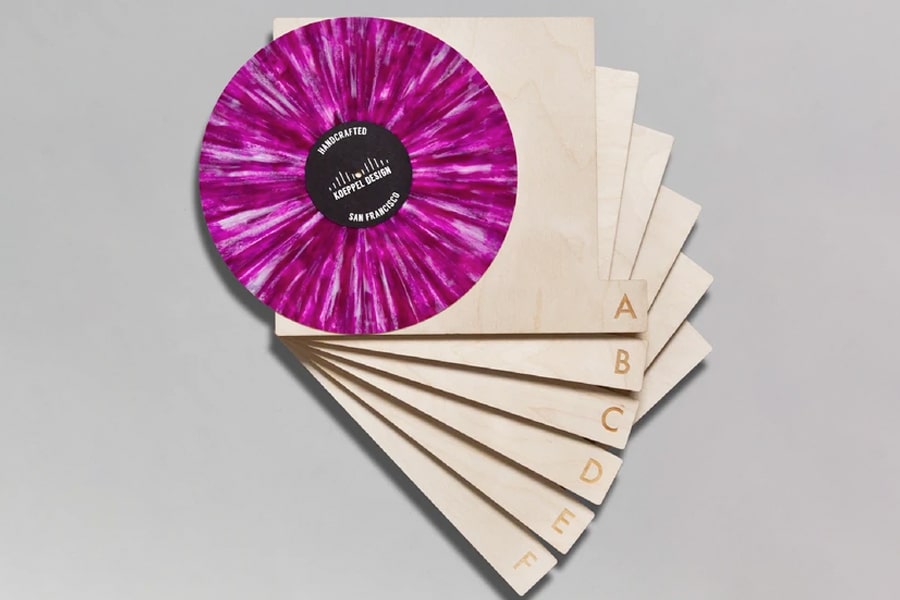 Kopple Record Dividers
Dad has amassed himself an epic record collection, has he? Then he'll adore these organisational dividers, which give off an artisanal vibe. Choose from over 55 different panel options and maybe pick up a record or two while you're at it. Heck, you might even help him organise the collection. This is father-son bonding at its best and it even comes with a soundtrack.
You'll also like:
Father's Day Gift Guide 2020 – The Corporate Dad
Father's Day Gift Guide 2020 – The Fitness Freak
Father's Day Gift Guide 2020 – The Watch Lover
More Father's Day Gift Guides