Father's Day Gift Guide 2020 – The Outdoorsman
Your dad is itching for adventure and the wilderness awaits. He might already have an ample supply of apparel, gadgetry, and gear, but as with any modern arsenal, there's always room for more. That's where our Father's Day gift guide comes in with its bevy of choice products. On the following list, you'll find action cameras, survival gear, hiking boots, portable stoves, and other guaranteed pleasers. Grab something special and be sure to tag along for the next camping trip. Indeed, a little father-son bonding is the greatest gift of them all.
Note: Father's Day in Australia is on the 1st Sunday of September which is a different day to the USA and UK which is on the 3rd Sunday of June, but it doesn't mean you can't still shop the gift ideas listed below!
You'll also like:
Father's Day Gift Guide 2020 – The Music Lover
Father's Day Gift Guide 2020 – The Corporate Dad
Father's Day Gift Guide 2020 – The Watch Lover
More Father's Day Gift Guides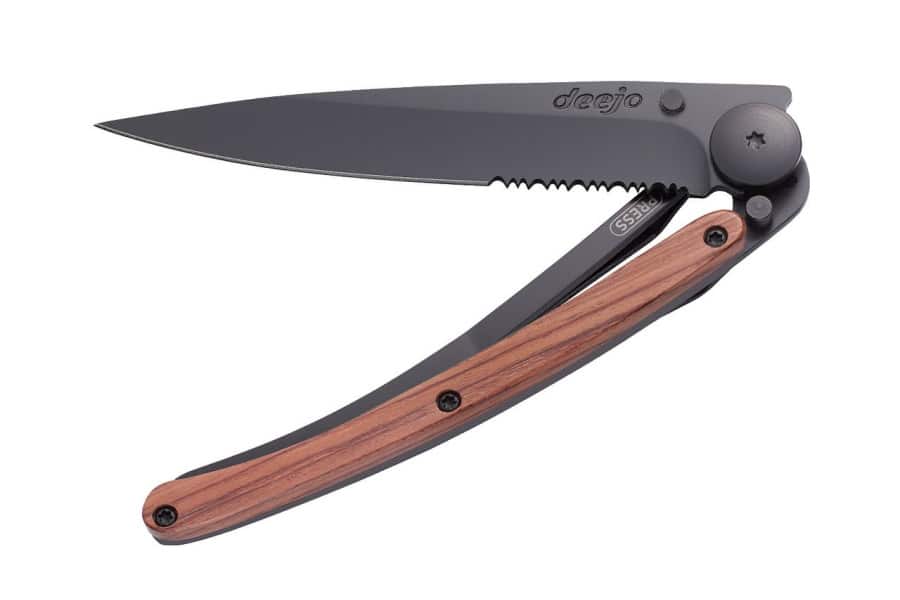 Deejo Black Wood Pocket Knife
Not to be confused with your standard EDC, Deejo pocket knives are distinct on every level. This particular iteration employs a half-serrated blade of Z40C13 stainless steel with a black titanium finish. That's joined by a liner lock system with laser engraving and sleek handle of solid coralwood. Don't settle for anything less. – AU$65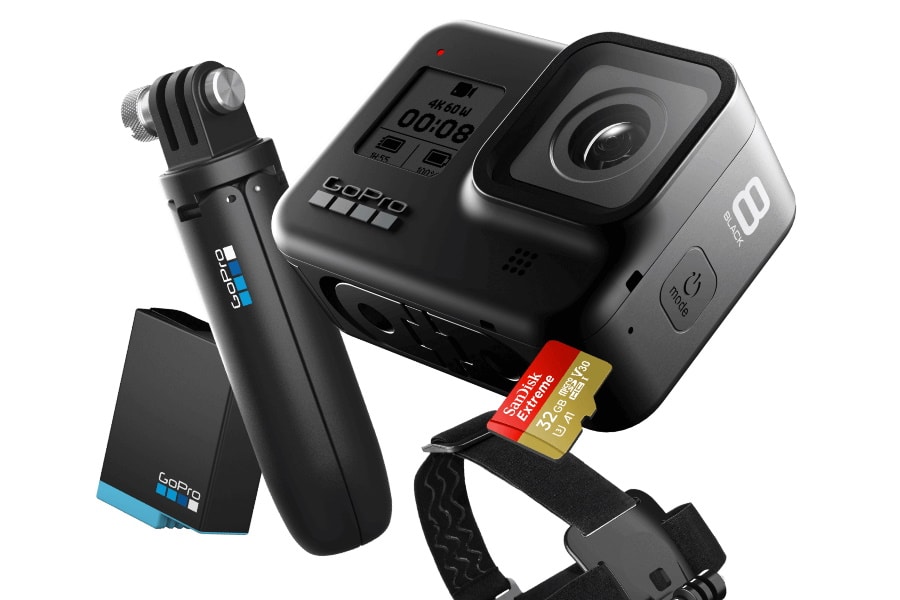 GoPro Hero8 Black
Durable and versatile, GoPro's latest action camera offers HyperSmooth 2.0 stabilisation, built-in mounting, four different lens modes, improved HDR, LiveBurst, and TimeWarp 2.0, to name just a few features. It's also compatible with a host of adjoining accessories and modular as a result. Dad'll be hooked after first use. – AU$350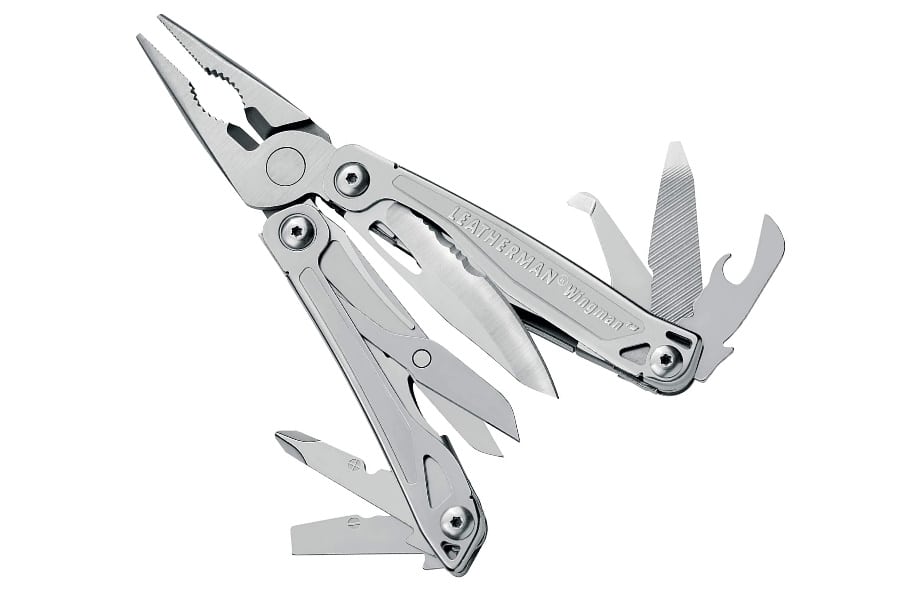 Leatherman Wingman Multitool
As the name would suggest, this stainless steel multitool is your perennial wingman in a time of need. Beautifully compact and always ready for action, it comes equipped with 14 high-grade tools. That includes a knife, screwdrivers, wire cutters, and more. Thanks to a crafty design, you can access each tool using just one hand. – AU$93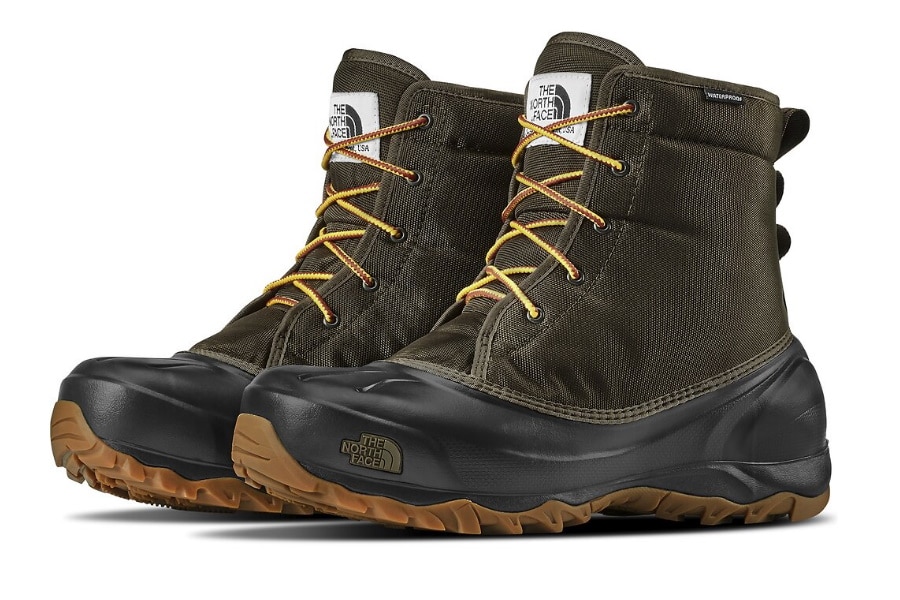 The North Face Tsumoru Boot
Supreme form and function strike the perfect balance with the Tsumoru Boot. Features include a PU-coated ballistic mesh upper, DryVent waterproof membrane, PrimaLoft Silver Insulation, and comfortable fleece lining. Sealing the deal is lightweight EVA shell protection and a slip-resistant rubber outsole. This is everything you want out of rugged footwear and then some. – AU$200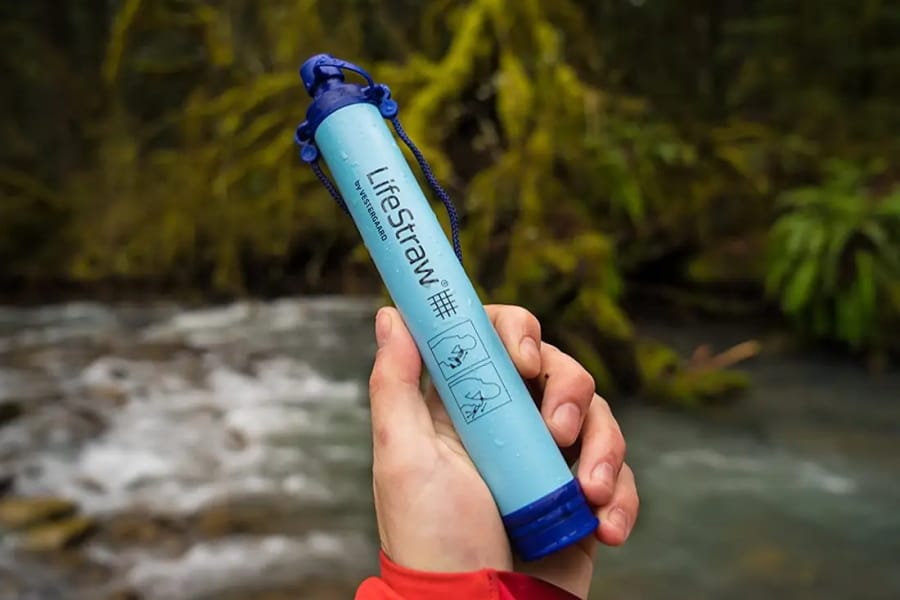 LifeStraw Personal Water Filter
Once dubbed the "best invention of the year" by Time Magazine, LifeStraw filters water from a variety of contaminated sources. While popular amongst campers and hikers—who use it to drink from streams, rivers, or lakes—it's also an indispensable piece of survival gear. Stock up on these bad boys before they sell out for good and get some for Dad while you're at it. – AU$44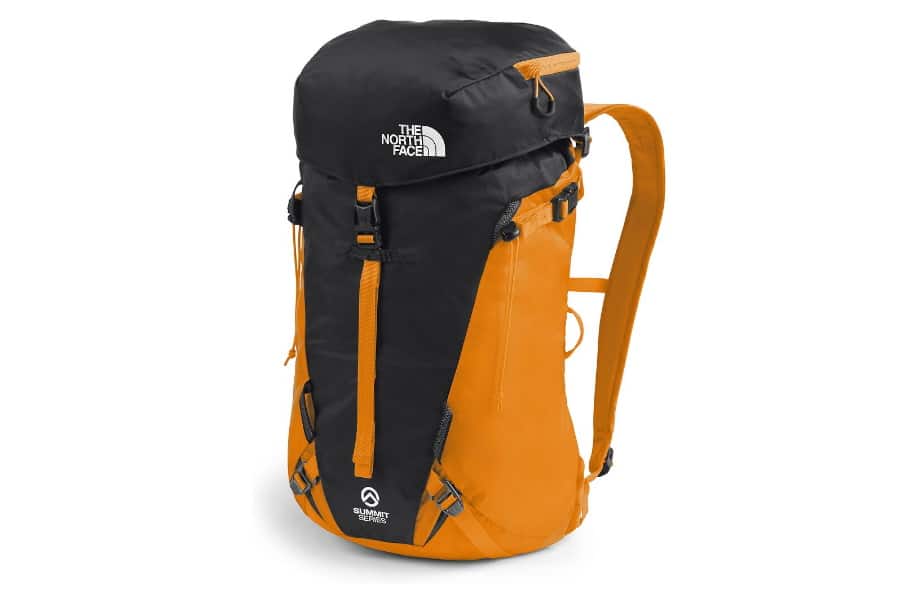 The North Face Verto Backpack
Who better than The North Face to resurrect a quintessential outdoor backpack? It goes by the name of Verto and features a removable frame sheet, special tool compartments, flap-over lids, a hydration sleeve, and more. The lightweight and compressible design allows you to roll it up and stuff it into another backpack, should you so desire. – AU$170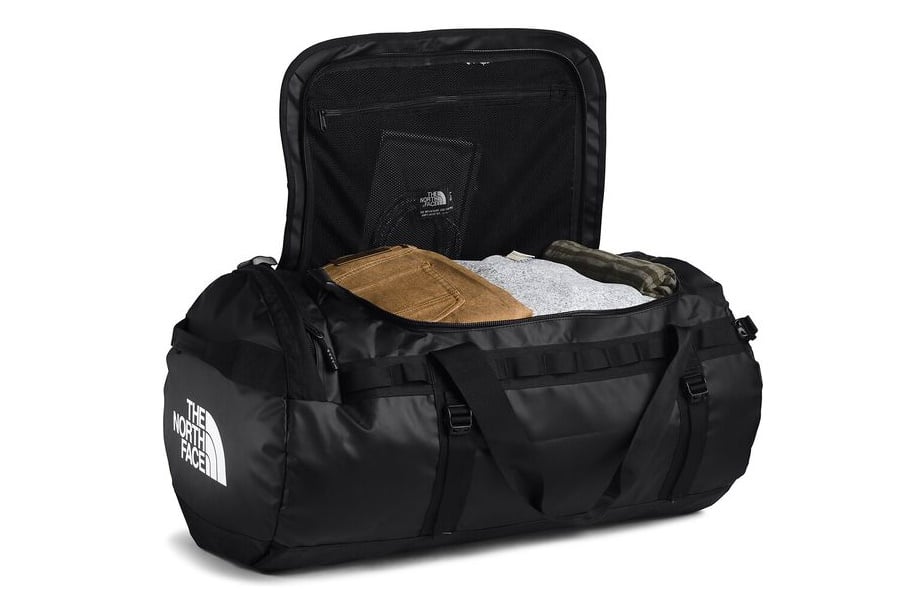 The North Face Base Camp Duffel
You'll see a number of The North Face products on our list and with good reason, as the brand makes some of the world's best outdoor gear. Speaking of which, meet the Base Camp Duffel. Equipped with a roomy main compartment, detachable shoulder straps, padded side handles, mesh details, extra pockets, a weather-resistant zipper flap, and more, it's as versatile as the very man who'd own one. – AU$260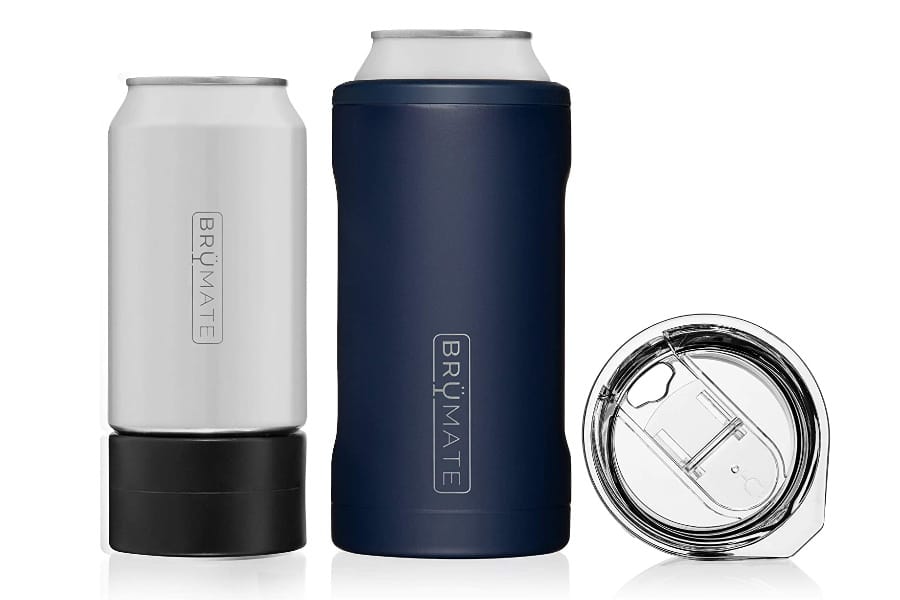 BrüMate Hopsulator Trio
If Dad chugs the occasional brewski while camping, he'll reap immediate use out of the Hopsulator Trio. With its double-walled stainless steel and extra copper layer, the nimble container keeps beer ice cold 20x longer than the standard counterpart. It fits all 16oz cans and most 12oz cans and even doubles as a pint glass. Come morning, he can also use it to keep his coffee piping hot. Don't let him leave home without one. – AU$39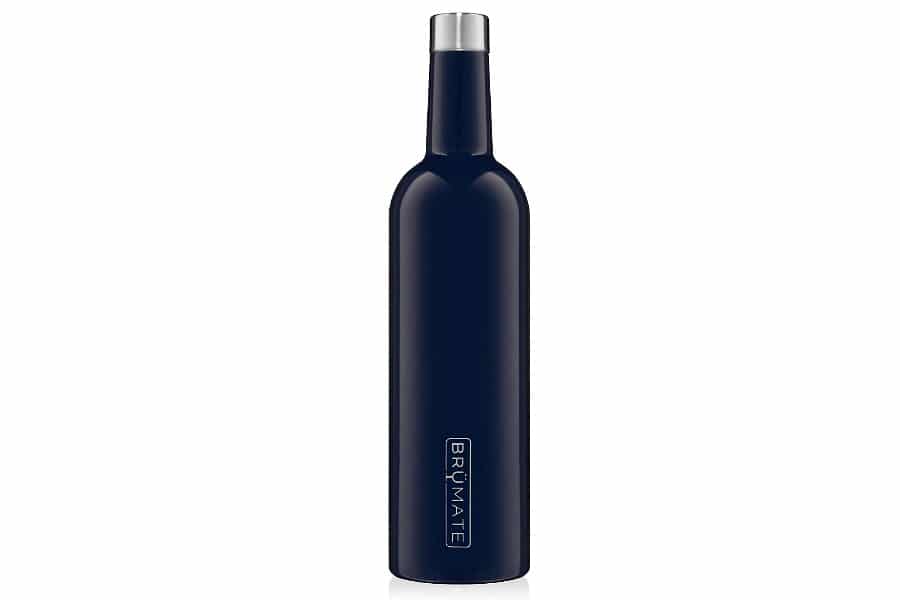 BrüMate Winesulator Wine Canteen
Is Dad more oenophile than beer guzzler? In that case, snag him the Winesulator instead. Made of shatter-proof stainless steel, it can keep a full bottle of red or white vino at an ideal temperature for up to 24 hours. A silicone transfer funnel is included with purchase so that he won't spill a drop. – AU$47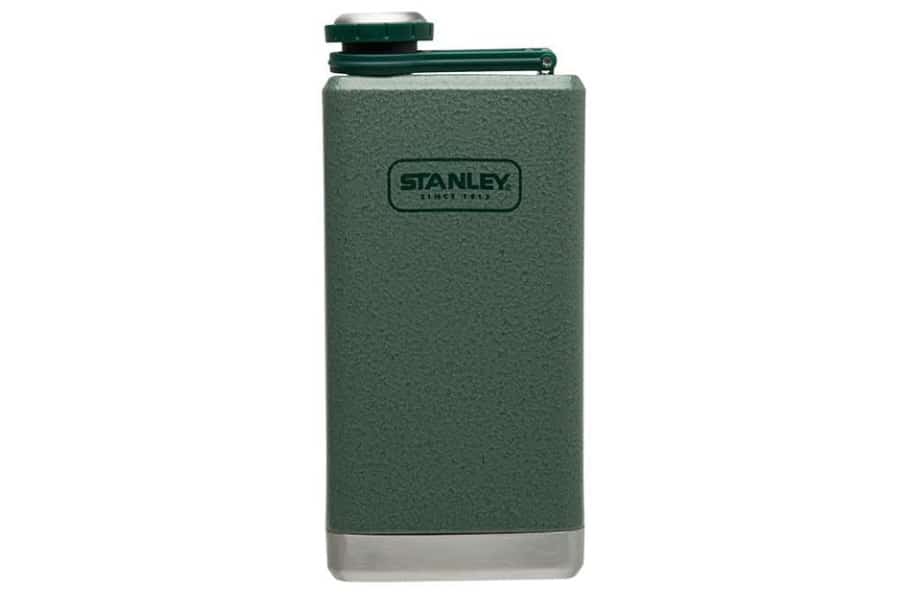 Stanley Hip Flask
Dad is more of a whisky drinker, is he? We still have him covered by way of the Stanley Hip Flask. Leakproof, pocket-friendly, and built to last, it's made of rust-free stainless steel with a hammered finish. He'll be sipping under the stars in no time. – AU$44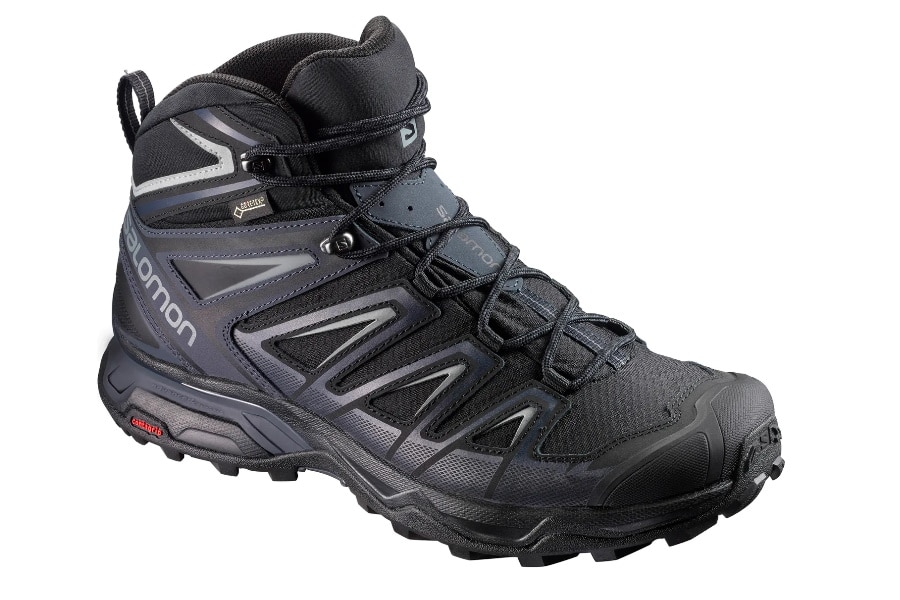 Salomon X Ultra 3 Mid Hiking Boots
Behold the Salomon X Ultra 3 Mid Hiking Boots and their bevy of high-quality specs. A masterpiece of material, they feature PU-coated leather uppers, EVA midsoles, and trusty Gore-Tex lining. Descent Control technology assists with aggressive climbs while ContaGrip outsoles ensure absolute traction on any terrain. Give them your worst. – AU$330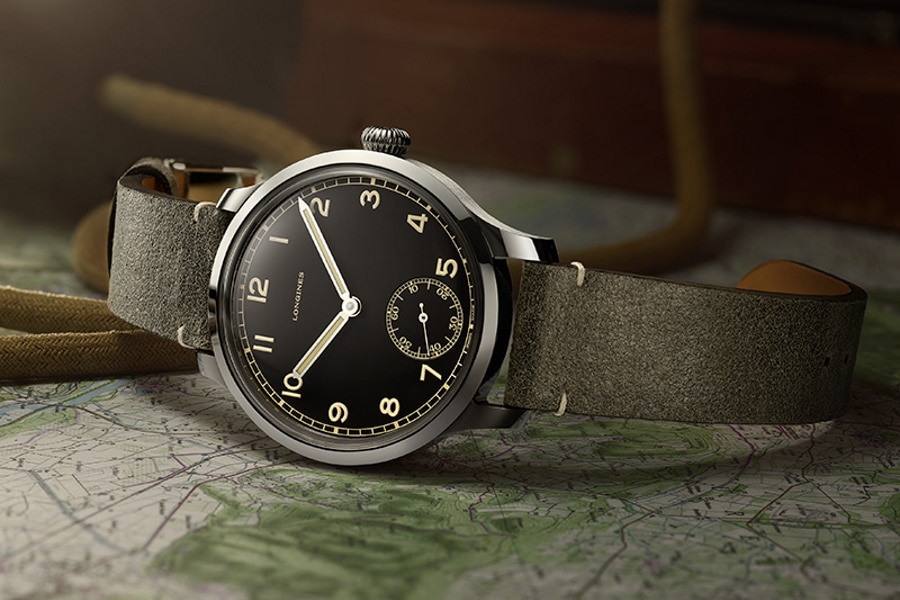 Longines Heritage Military
With their Heritage range, Swiss watchmaker Longines bridges the gap between classical design language and modern mechanics. On the Military model, painted Arabic numerals and a small seconds subdial perform a deft balancing act within a 43mm case of stainless steel. Powering the watch is a mechanical L507 movement with a 46-hour power reserve. Water-resistant to 3 bar, the watch generates pure beauty out of timeless simplicity.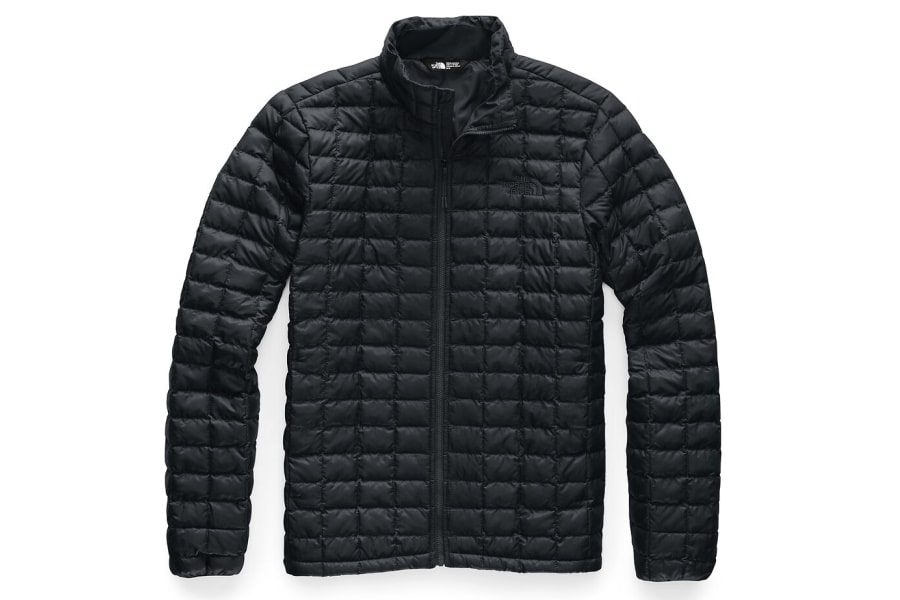 The North Face Thermoball Eco Jacket
One look at the Thermoball Eco Jacket and you're already feeling warmer. Made from 100% recycled polyester, its high-performance insulation keeps you toasty under wet and dry conditions alike. Bring in the sleek aesthetic, slim fit, and ample pocket room and there's nothing not to love. Plus, it's from The North Face. – AU$300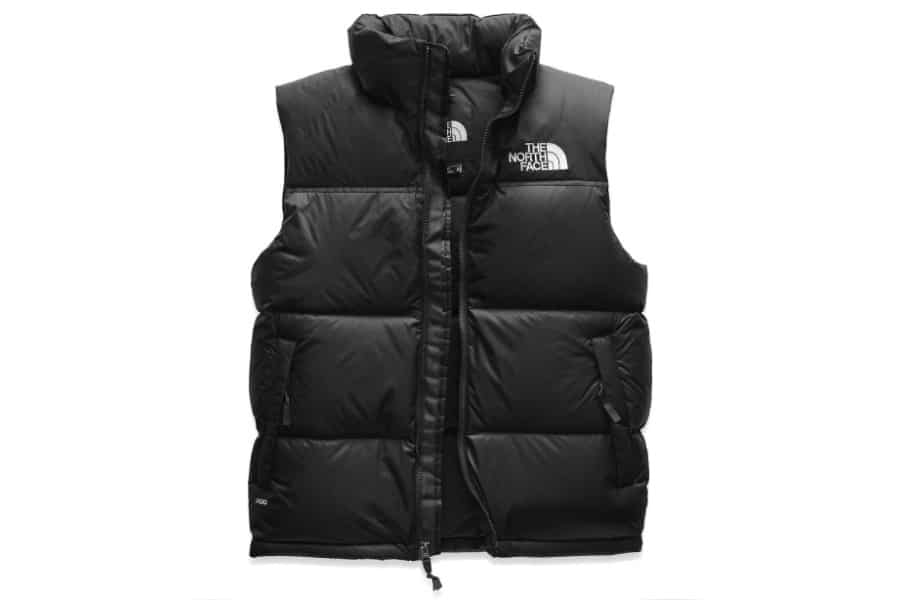 The North Face 1996 Retro Nupste Vest
In bringing back a classic, The North Face proves that some things never lose their stylish allure. That classic was the 1996 Nuptse Down Jacket and it's been resurrected with stunning precision. Look beyond the oversize baffles and boxy silhouette to discover ripstop fabric, 700 Fill Down insulation, and a relaxed fit. – AU$300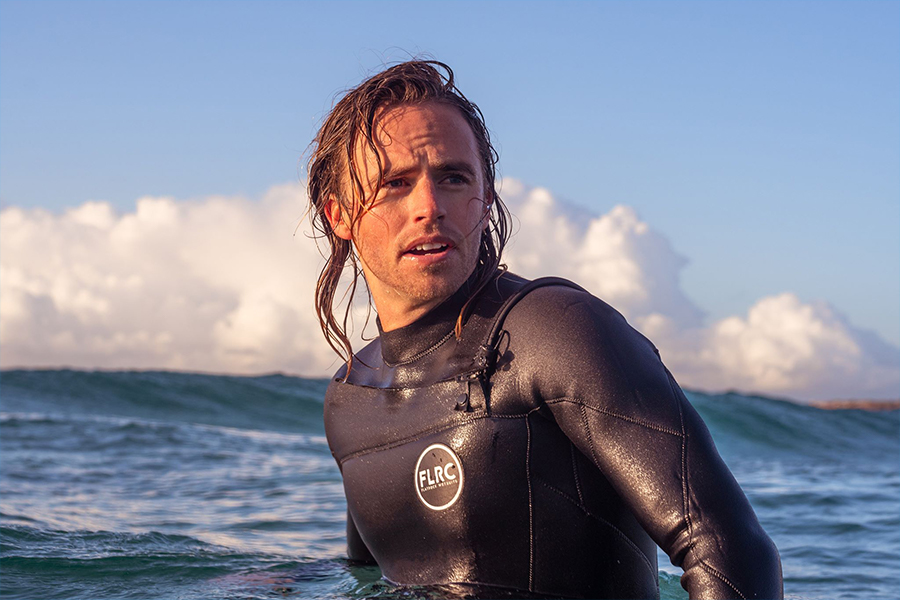 Flatrock Wetsuit
As any surf-loving dad can tell you: it's all about the wetsuit. For the best of what's around, look no further than Flatrock. The brand's signature wetsuits incorporate copious research and premium materials like Japanese limestone neoprene or ultraflex neoprene. Each one fits like a charm and goes straight to the top-shelf of comfort and mobility. You did good, son.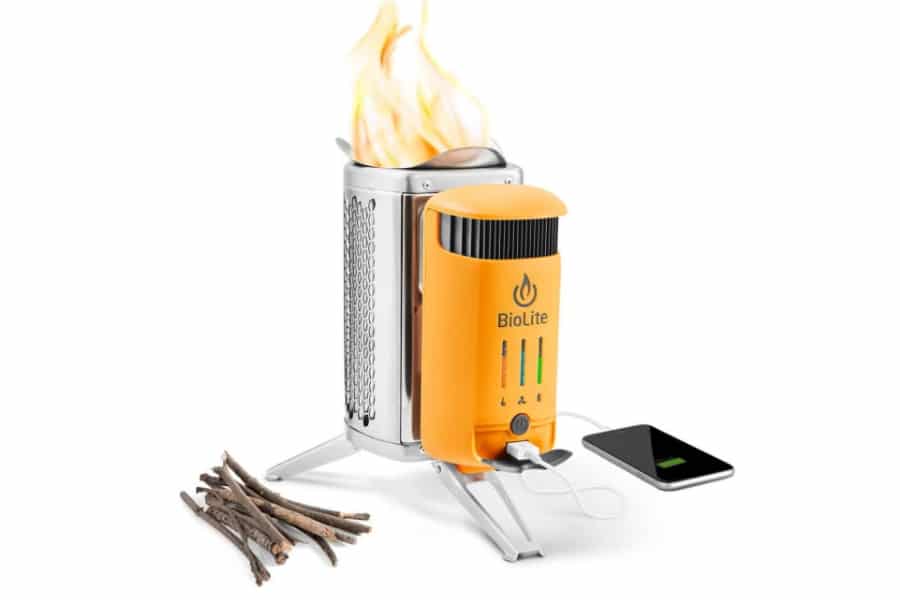 BioLite CampStove 2
Bursting with ingenuity, BioLite's CampStove 2 is modern camping gear done right. Not only can it cook meals and boil water in a matter of minutes, but it converts fire into electricity and stores the residuals in a power bank. Use it to whip up something tasty or charge your mobile devices or do both at the same time. Set up is a breeze and so too is transport. Put simply, this thing does it all and your dad will love it. – AU$433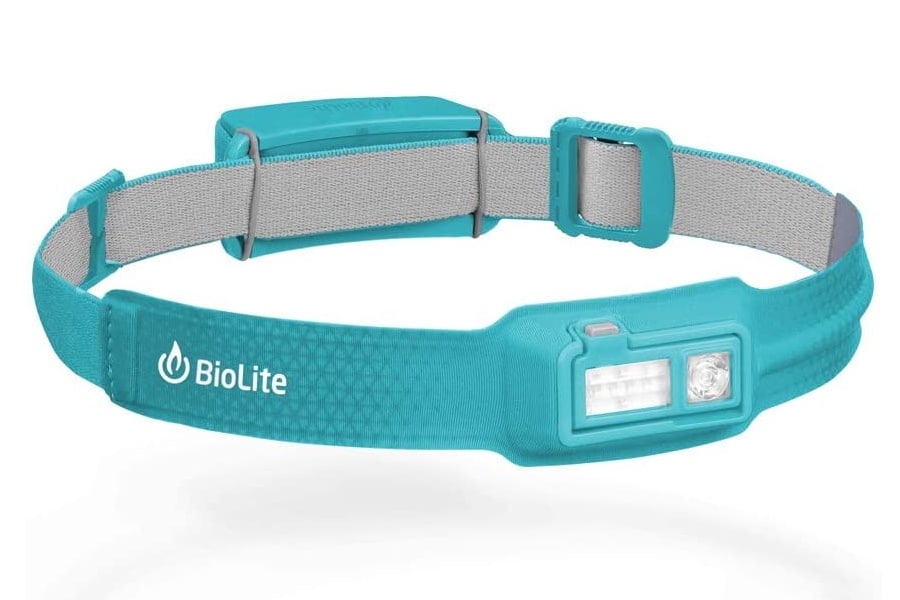 BioLite HeadLamp
Another winner from BioLite, the HeadLamp runs for up to 40 hours (on low energy), recharges via micro USB, and produces a max output of 330 Lumens. In addition to traditional light modes, it offers both red night vision and strobe. Slim and lightweight, it rests securely on the forehead and features an adjustable front panel. Choose between four different colours and let there be light. – AU$90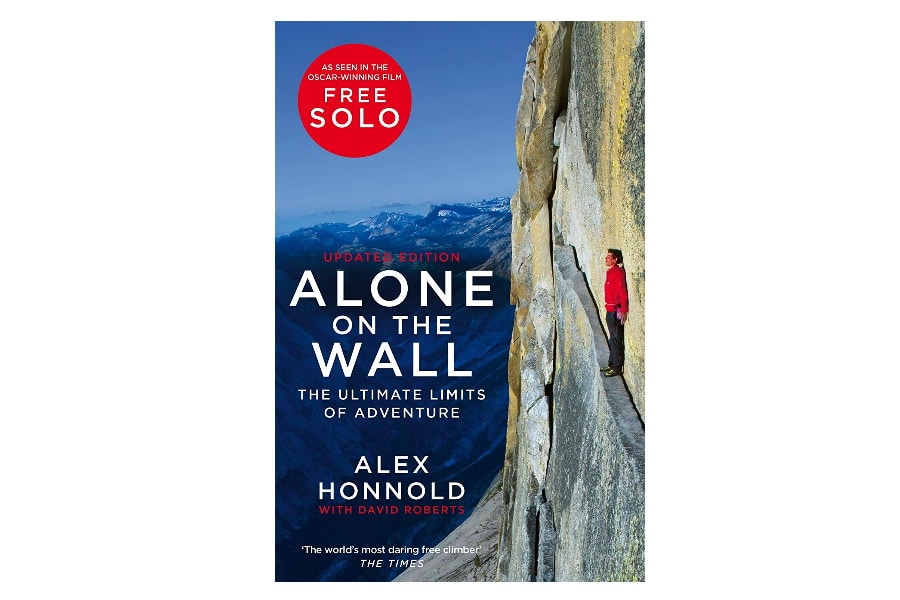 Alex Honnold: Alone on the Wall
In this acclaimed book, free-soloing phenom Alex Honnold recounts his seven most thrilling achievements. As you may recall, free-soloing is the act of rock climbing without a rope and without a partner. Honnold covers each life-and-death adventure by way of taut writing and 16 pages of colour photographs. This is white-knuckle suspense and it actually happened. – AU$30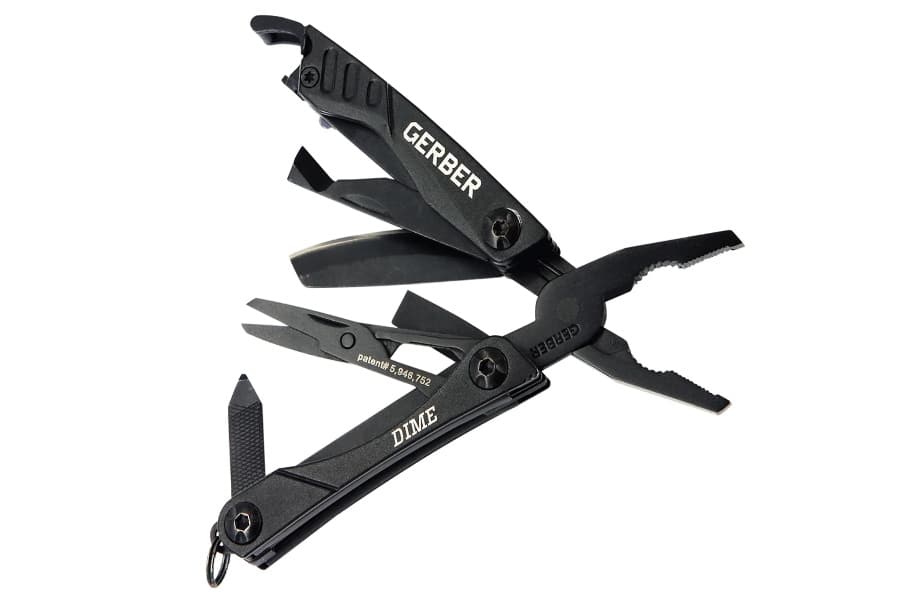 Gerber Dime Tool
Sturdy, compact, lightweight, and affordable, the Gerber Dime puts the power of 12 useful tools directly in your pocket. Constructed from stainless steel, it features a convenient butterfly opening and comes backed by a limited lifetime warranty. Get one for Dad and he may never use his Swiss Army Knife again. – AU$40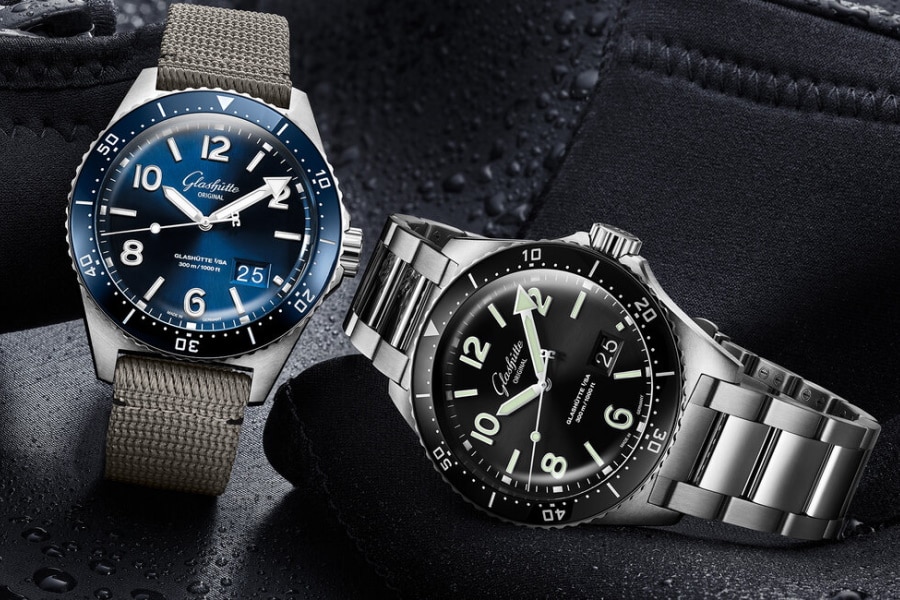 Glashutte Original SeaQ Panorama Date
Waterproof up to 30 bar, Glashütte Original's SeaQ Panorama Date represents an apex of German watchmaking. From the stainless steel case to the rotating bezel to the pristine dial face to the Super-Luminova markers, it delivers an outright iconic design language. Under the skin is in-house Calibre 36-13 with 39 jewels and a 100-hour power reserve. Dad doesn't have to be a diver to appreciate this classic timepiece.
Weber Baby Q
Scaling a quality barbecue down to size, the Baby Q makes for a sleek and sound alternative. Effortlessly portable and easy to clean, it features a single-spark igniter, legible burner control knob, removable drip tray, and host of high-grade materials. For avid campers, this one's a no-brainer. – AU$339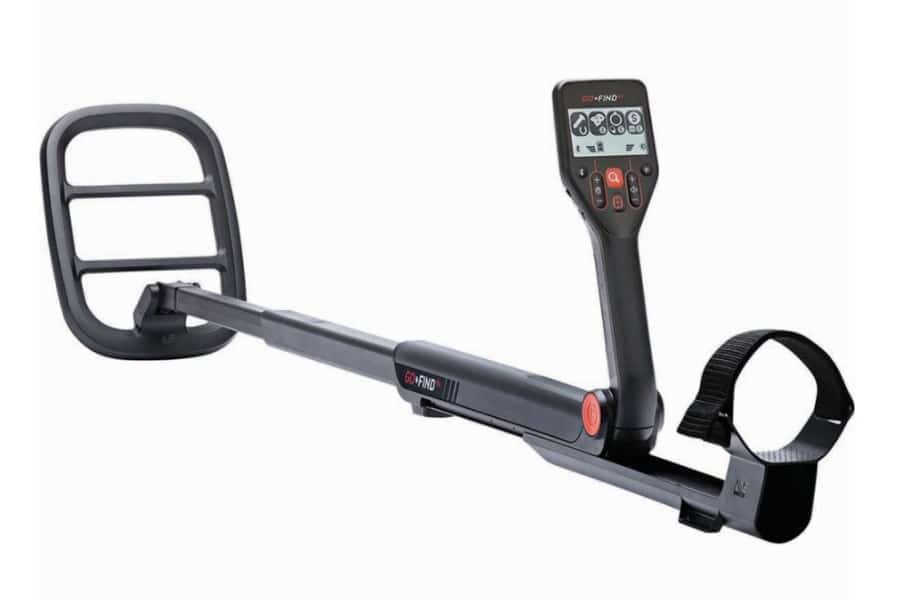 Mine-Lab Go Find 66 Metal Detector
Who's down for some treasure-hunting?! For those of you with your hands in the air, we present this handheld metal detector. Modern and lightweight, it offers epic range and four different FIND modes. Thanks to the wonders of Bluetooth, it even syncs with an adjoining app. Earphones, a phone holder, and digging accessories are included with purchase. May it bring you a great fortune or, at the very least, a good time. – AU$320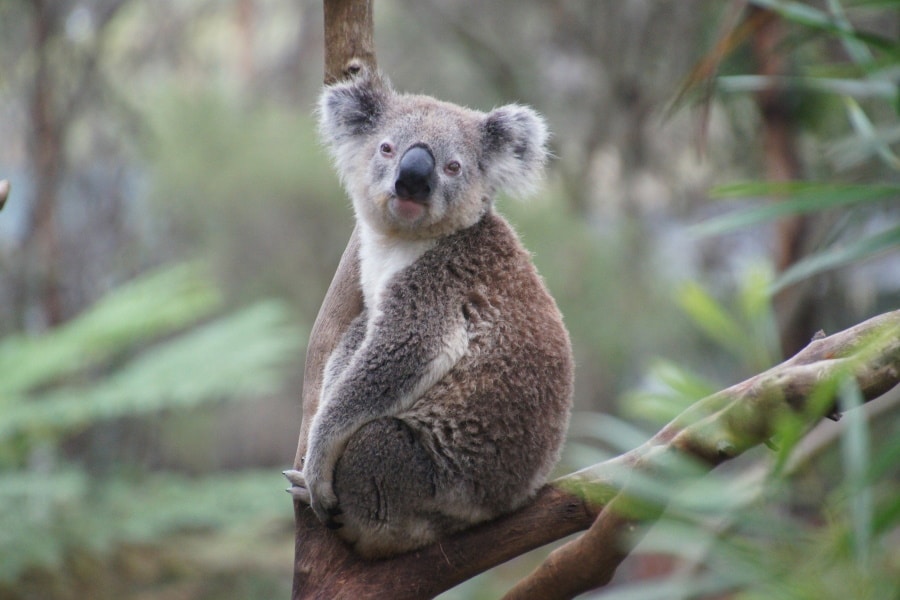 Adopt a Koala
At relatively little cost, you can help sponsor the rescue and treatment of sick and injured koala bears. When applicable, the koala will be released back to its respective home range. Your adoption also supports the conservation and expansion of habitats as well as pertinent research and education. As human beings, we take so much. It's time to start giving back. – AU$60/year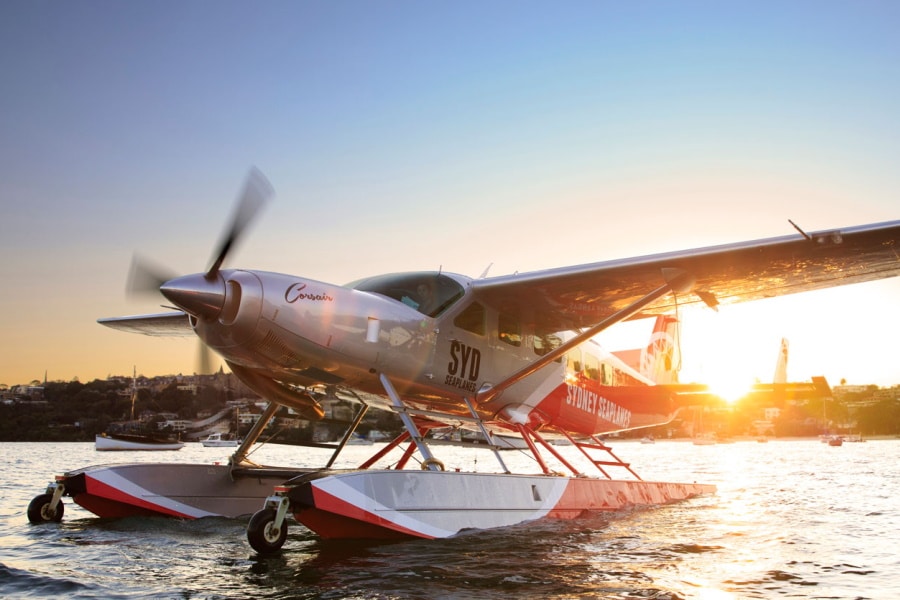 Sydney Seaplane & Lunch Experience
An experience that sells itself, this one takes to the skies and soars over Sydney Harbour and the Northern Beaches before landing in Pittwater. From there, you take a quick ride to Jonah's Restaurant, a cliffside locale that offers stunning views and seasonal Aussie cuisine. Enjoy a 3-course lunch at your leisure before making a return flight. We can think of few things the average dad would enjoy more. – AU$590/person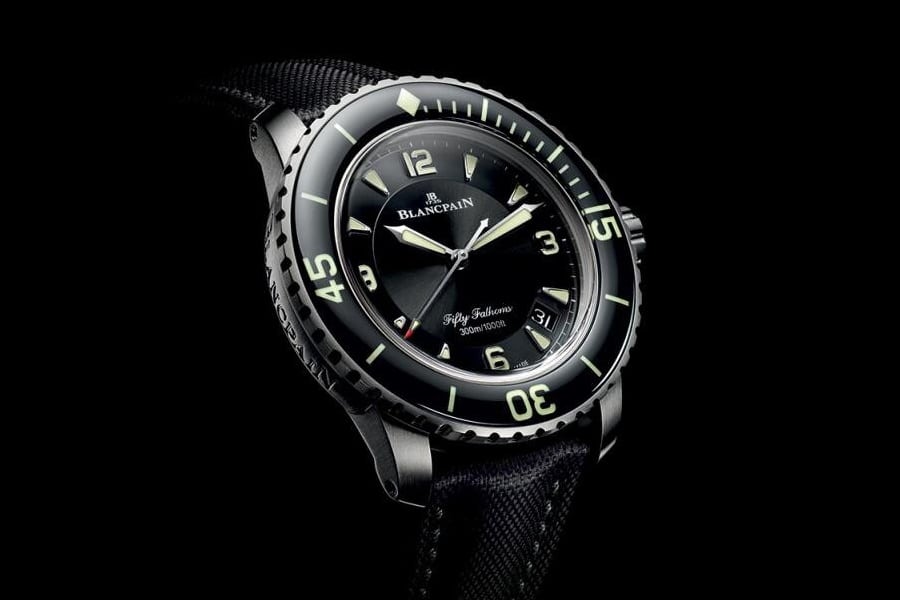 Blancpain Fifty Fathoms Titanium
Blancpain continues to honour the historic Fifty Fathoms diver's watch through upgrades and reissues. This time around, the iconic watch features a satin-brushed case of lightweight titanium. Pair that with archetypal details, robust mechanics, and a signature aesthetic and you get a living legend. For Dad, it'll be love at first sight.
You'll also like:
Father's Day Gift Guide 2020 – The Music Lover
Father's Day Gift Guide 2020 – The Corporate Dad
Father's Day Gift Guide 2020 – The Watch Lover
More Father's Day Gift Guides