Father's Day Gift Guide 2020 (US)
We can all use some extra TLC right about now and your dad is no exception. What better way to show him you care than by grabbing him something special for Father's Day? Being that no two fathers are exactly the same, we included a little bit of everything in this year's gift guide, meaning different product types and price points alike. Expect to find the latest in fitness technology, outdoor gear, stylish apparel, quality EDC, and so much more.
Sure, the big day isn't until September here in Australia, but do you really need an excuse to celebrate your pops? We looked for gifts that have a creative or aesthetic edge because that's what Dad deserves. Shop, buy, and give.
You'll also like:
2020 Valentine's Day Gift Guide – For Him
2020 Valentine's Day Gift Guide – For Her
Mother's Day Gift Guide 2020
Pick of the Litter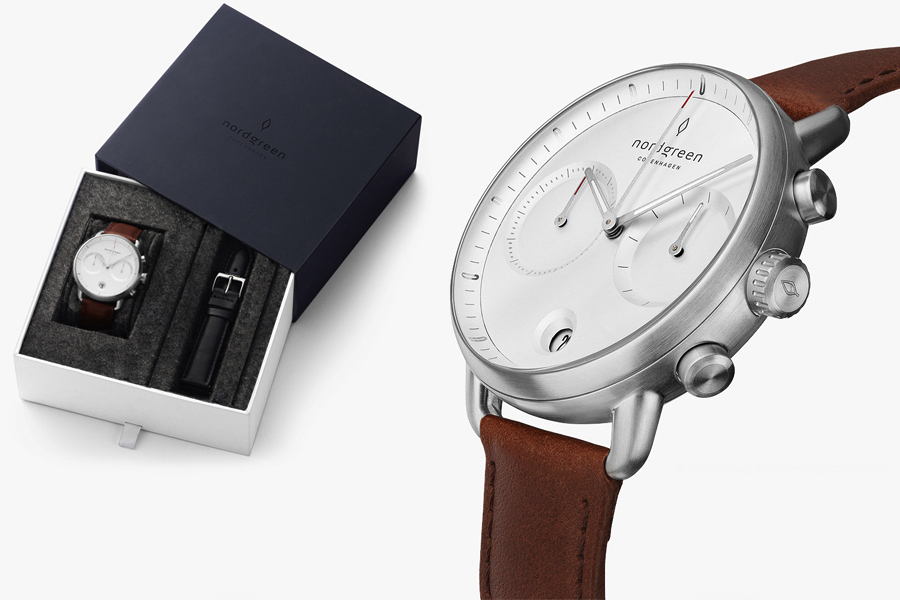 1. Nordgreen Pioneer Bundle (save up to 20%)
In Partnership with Nordgreen
Thanks to Danish designer Jakob Wagner, watchmaker Nordgreen delivers its own unique brand of quintessential minimalism. Classic at first sight, each model uses clever details to invoke a genuine sense of philosophy and discovery. That's not to mention the affordable price points and ongoing sustainable initiatives, such as their giving back programme which gives you the option to donate to 1 of 3 global sustainability initiatives at no extra cost.
For a prime example of what Nordgreen can do, look no further than the legendary Pioneer. Winner of this year's Red Dot Design Award, it celebrates Denmark's ongoing advancements in green technology. The clean dial face represents sustainability while the elegant red tips on assorted hands resemble the red tips you'd find on wind turbines.
Choose between three dial colours and three case colours and take your gift up a notch by opting for a bestselling gift bundle. The watch itself will arrive in a glorious presentation box made from FSC certified cardboard and felt made from recycled plastic, and come joined by one or two extra straps. Act now and you'll receive an additional 15% discount off the already amazing price with our exclusive 15% off discount code MANOFMANY (enter the discount at the checkout).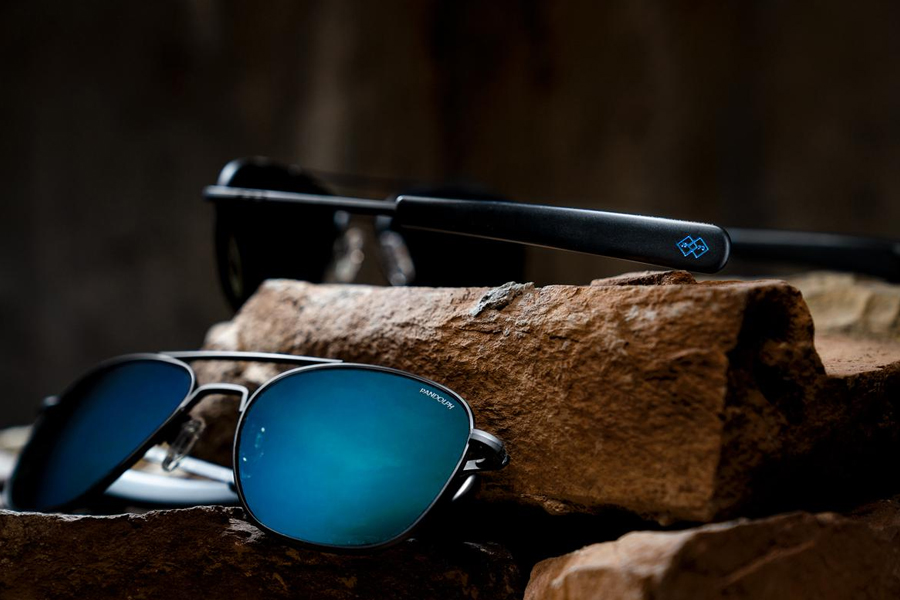 2. Randolph Matte Black Aviators with Skytec Cobalt Polarized Lenses
In Partnership with Randolph USA
Handmade in Massachusetts using top-grade materials, Randolph's authentic Aviator has been trusted by the US military for over four decades. This particular variant features the super-durable and effortlessly sleek finish of matte black, which is generously applied and twice-baked for hardness. As a direct result, it'll last a literal lifetime, if not two.
Additional specs include proprietary SkyTec™ mineral glass lenses with Cobalt blue-hued mirrored outers and a base of AGX green. Thanks to VECTOR™ anti-reflective, oleophobic, and hydrophobic coatings, the lenses ward off glare, smudges, and water alike. Good for premium polarisation, the shades also deliver 100% UVA/UVB protection along with Blue-Wave™ blue light management.
Matte black or otherwise, you can do no wrong with the Randolph Cobalt Collection. Between the conspicuous style and functional designs, these shades are great for men who love the outdoors and want to experience nature at its best. They come available in two sizes: 55mm and 58mm. Accept nothing less.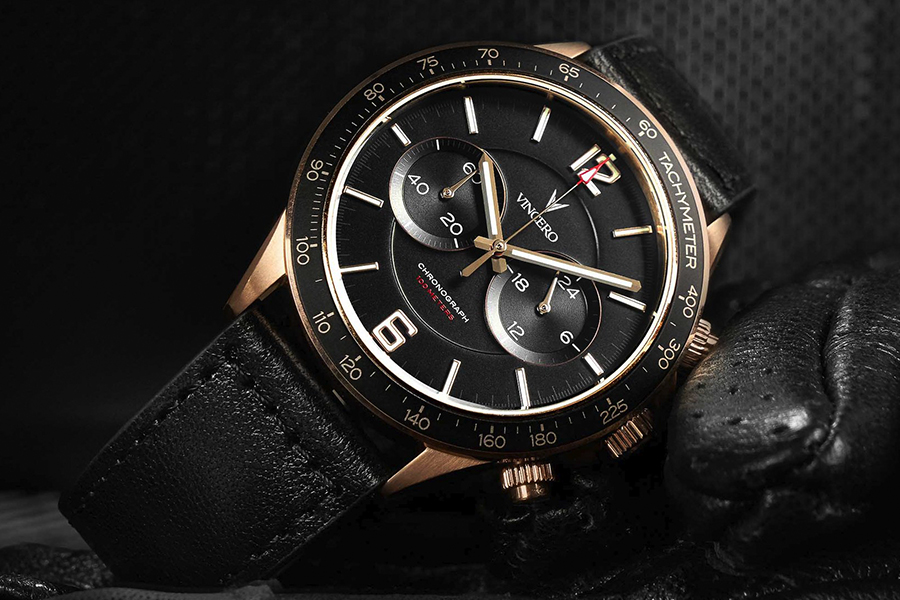 3. Vincero The Apex in Rose Gold/Black or Silver/Black (save 20%)
In Partnership with Vincero
A watch brand of champions, Vincero consistently serves up high quality at low cost. That brings us to The Apex, a sporty stunner with a sexy and rebellious edge. Designed for men with perennial drive, it pays tribute to traditional racing watches by way of its dynamic dial face and a tachymeter scale on the outer bezel.
One look at The Apex and you'll know right away if it's the watch for Dad. Water-resistant to 10ATM, it blends either silver or gold with sheer black to masculine perfection. The two symmetrical chronograph subdials on the dial face conjure a sports-car vibe while subtle splashes of red make for choice accents. Apex, indeed.
Peruse the brand's entire inventory to uncover a full spread of choice styles, colours, and designs. And don't be fooled by the downright affordable price points. These are classic and robust watches, with over 21,000 five-star reviews to show for it.
Use code MANY at checkout to receive 20% off your entire order
Buy it here (gold/black)   Buy it here (silver/black)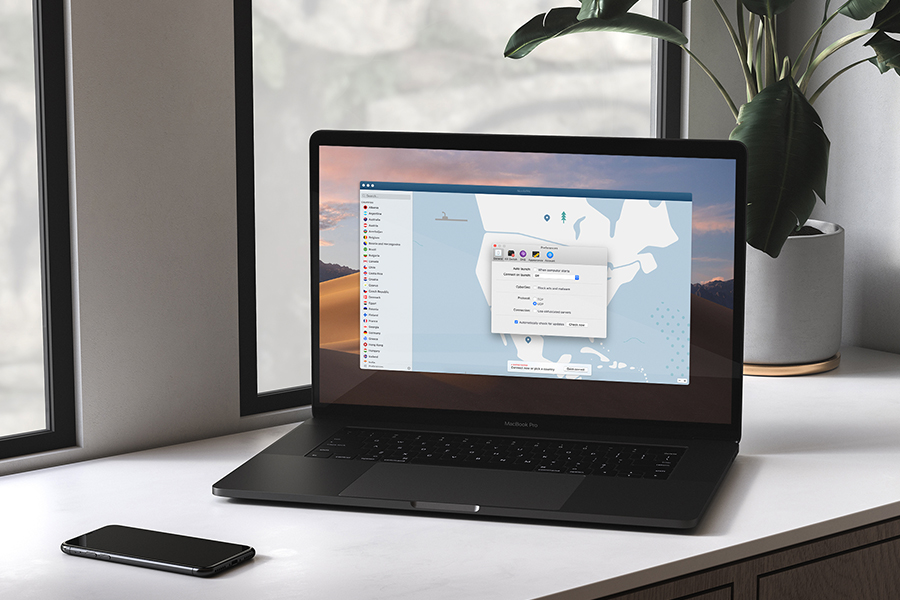 4. NordVPN (get 70% off using the code: manofmany)
In Partnership with NordVPN
We don't know what Dad is up to on the Internet and neither should you or anyone else. That's exactly why NordVPN makes for an ideal gift this Father's Day. The VPN stands for "Virtual Private Network" and exists outside the Internet, using extra security and encryption measures to deliver a host of benefits.
What benefits, you ask? Try protected file sharing, remote access, anonymity, enhanced security, improved performance, and more. There's even a hack that allows you to switch IP locations and score cheaper airfare, amongst other things.
Put simply, there's no reason not to have NordVPN. This service is already quite affordable but if you act now and use the code: manofmany, you'll get 70% off the company's 2-year plan. Get a plan for Dad and one for yourself while you're at it. After all, who couldn't use a little more privacy these days?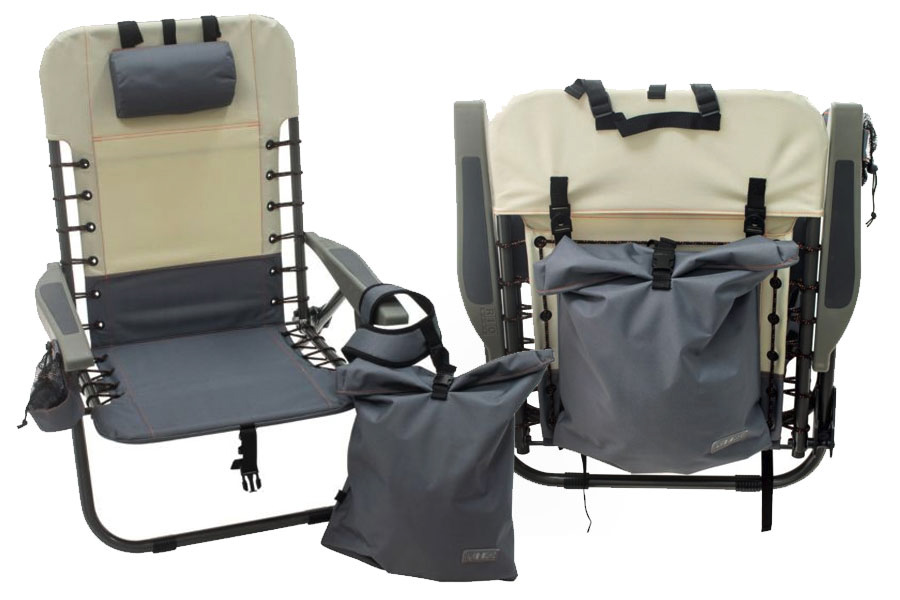 5. RIO Removable Backpack Chair
In Partnership with Shelter Logic Group
Newly redesigned and better than ever, RIO's Backpack Chair will get Dad onto the beach and keep him there with considerable efficiency. By combining a beach chair and backpack, this crafty product allows you to carry your chair on your back in an effortless and ergonomic style. It also leaves room for travel essentials such as water bottles, towels, sunscreen, and more.
Thanks to the redesign, the backpack is now fully detachable. That means you can separate it from the beach chair and use it independently as you go exploring. The product features comfortable straps and a large adjustable foam pillow that provides extra support when you're on the go. Along similarly convenient lines, the chair reclines in up to 4 positions and includes expandable cup holders. Indeed, this one has Dad written all over it!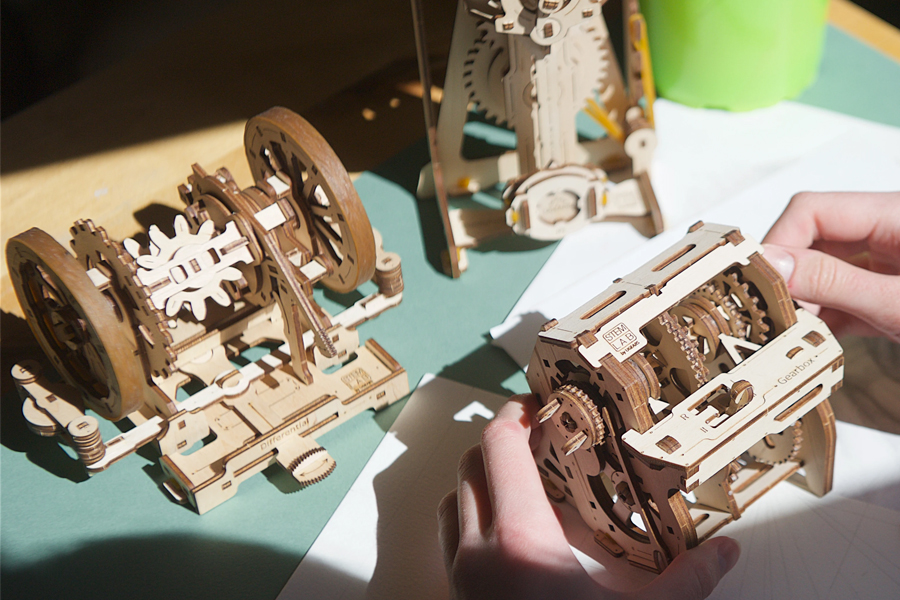 6. UGears STEM Lab
In Partnership with UGears
There's nothing an ageing adult loves more than to keep himself occupied and that's exactly where UGears STEM Lab comes in. STEM stands for "Science, Technology, Engineering, and Math" and these wildly exciting models duly abide. Each one must be built from the ground up and ideally by a team of friends or family members. Some best-sellers include the STEM Lab Gearbox and the STEM Lab Differential, both of which emit pure mechanical majesty.
Not only do you challenge yourself when building a STEM Lab model, but you actually learn about various mechanisms, gears, and connections in the process. That knowledge then spills over into the real world and its bevy of modern, moving creations. You may never look at machines or cars or any kind of moving parts the same way again.
Ultimately, UGears STEM Lab is a terrific way to challenge yourself and others. It drives home a teamwork vibe, builds upon your education, and retains something of a magical edge upon completion. That's especially true when you bring in the new Ugears augmented reality application. Trust us when we say this is way better than any jigsaw puzzle!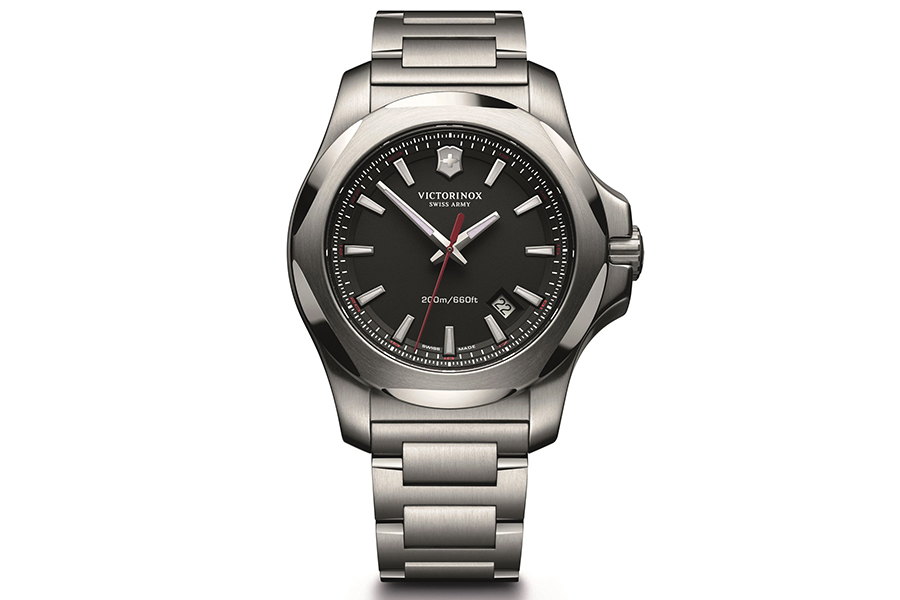 7. Victorinox Swiss Army Men's Watch
This might come as a surprise, but eBay isn't just one of the world's biggest marketplaces for men's watches, it's also the best. Not only does the site provide money-back guarantees on virtually every purchase, but it has a ridiculously thorough authentication program.
Speaking of men's watches, the Victorinox Swiss Army Men's Watch is exactly as classic as it sounds. Measuring 43mm wide and 14mm thick, it features a fixed bezel and quintessential case of solid stainless steel. Swiss Ronda 715 quartz movement keeps the operation running smoothly while a textured black dial with white accents drives home a stylish aesthetic.
The watch is backed by a 2-year warranty and your eBay purchase comes with a money-back guarantee. Stop falling for Craig's List scams and start buying men's watches the right way. Do it for Dad!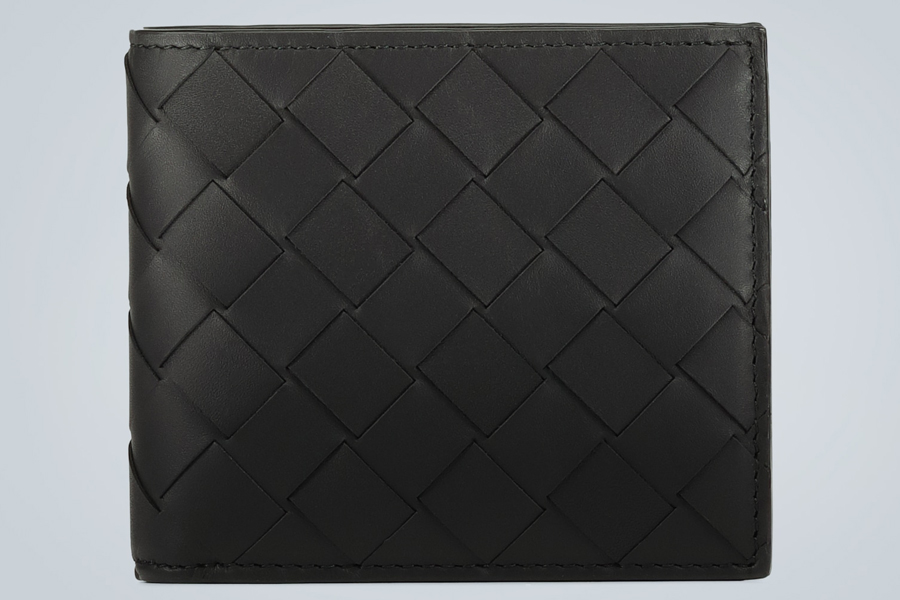 8. Bottega Veneta Folded Leather Wallet
In Partnership with Mytheresa
Bottega Veneta's calf leather wallet immediately distinguishes itself by way of a signature Intrecciato weave. It's the kind of plush pattern that can only come from Italy, home to some of the world's finest leather goods. The colour of this handsome wallet goes by the name of Nero and it's likewise unmistakable.
Flip open the distinctive cover to find a leather-lined interior, with eight card slots, a bill pocket, an extra pocket, and a debossed logo. Your dad will be looking for reasons to whip this thing out as envious eyeballs turn in his direction. That's just the Italian way. A dust bag is included with purchase.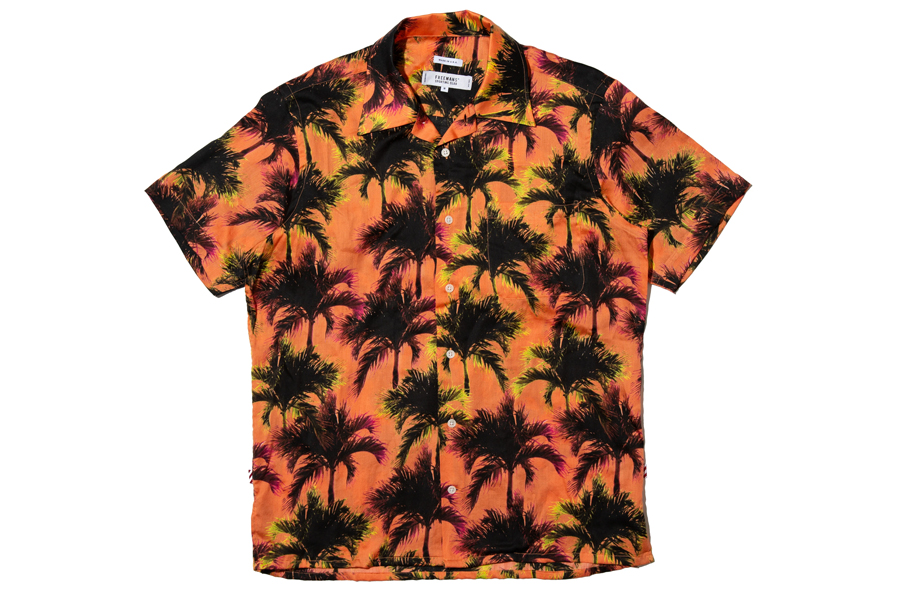 9. Freemans Sporting Club Amboy Peach Palm Shirt
In Partnership with Freemans Sporting Club
Modern style soars to new heights at Freemans Sporting Club, which has been killing it for over a decade. From the brand's American-made tailored clothing to its signature sportswear to everything in between, each garment oozes with quality and creativity. There's simply nothing offered by this brand that isn't executed to the highest possible standard.
On the relaxed end of the spectrum is something like the Amboy Peach Palm Shirt, which takes its name from a California ghost town. Crafted from lightweight cotton, it features a vibrant graphic pattern that's equal parts hot and cool. This is next-level resort wear, at the very least.
With Father's Day on the mind, you should also check out stylish staples like the Freemans Necktie or the brand's Juniper Stripe Smock. You can honestly do no wrong.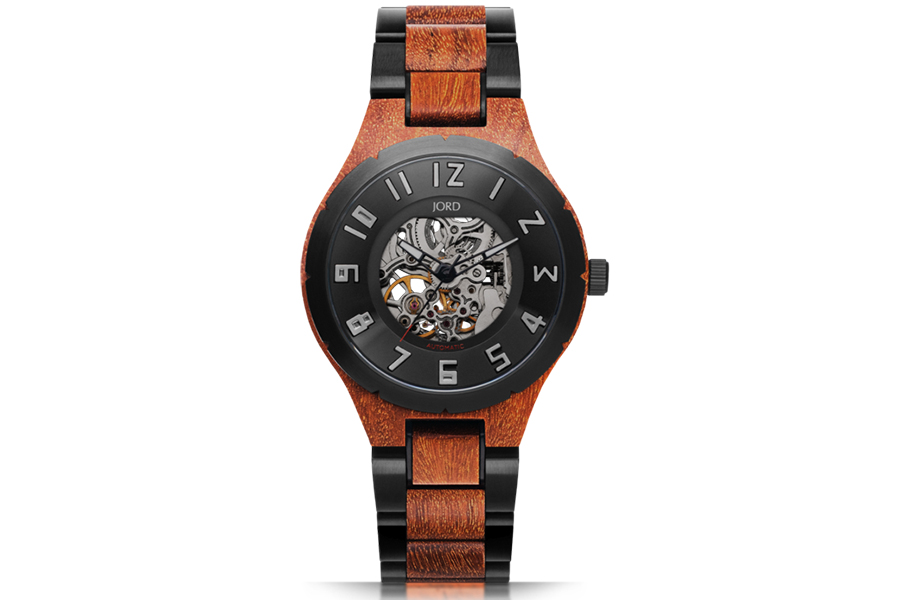 10. JORD Dover II Watch in Burmese Padauk & Black Steel (get 35% off)
In Partnership with JORD
Released just in time for Father's Day, this new addition to JORD's iconic Dover Collection will stop you in your tracks. Crafted from Burmese padauk wood and finished in black steel, it features a classic skeletonised dial face. Peer into the heart of this sporty watch to behold the self-winding automatic movement and its symphony of gears and rotors.
Improving upon its predecessors, Dover II flaunts a thinner bezel and concaved inner dish of casted steel. Sloped lug ends flow seamlessly into a 48-piece handmade wood and steel band. Put it all together and you get a timepiece that's quite literally like no other.
Already offered at the unbeatable price of US$339, Dover II is available at 35% off for Father's Day. Use this link to make a great price that much greater. The gearhead in your life will thank you.
Under $50
Presenting a stellar selection of Father's Day gifts, all of which are under $50.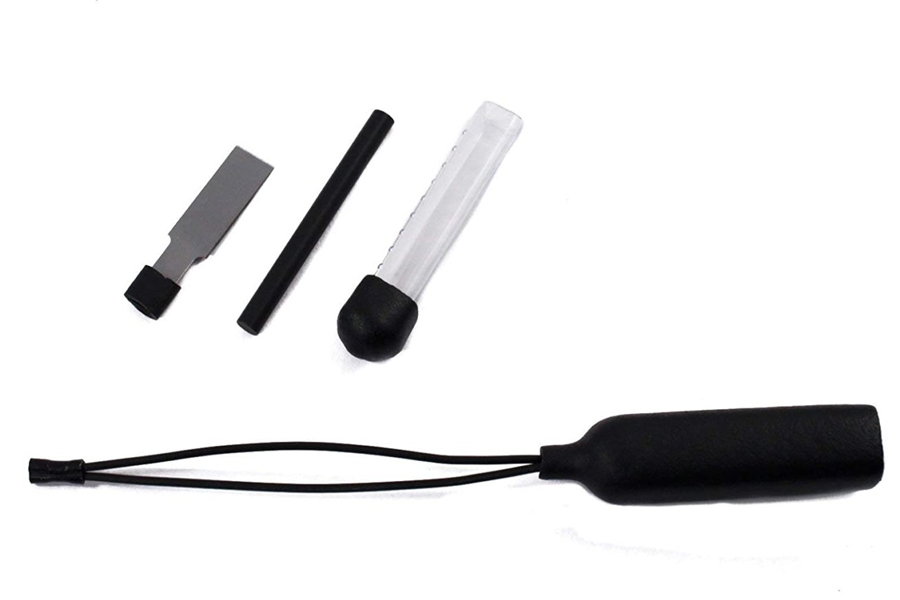 11. Zipper Pull Fire Starter
Here's a product that's exactly as cool and useful as it sounds. Attach it to the zipper pull of your jacket or backpack and you have a handy fire-starting tool for camping trips or the apocalypse or anything in between. Underneath its matte black cover is a Ferro rod, two lengths of waxed jute, and a razor blade striker.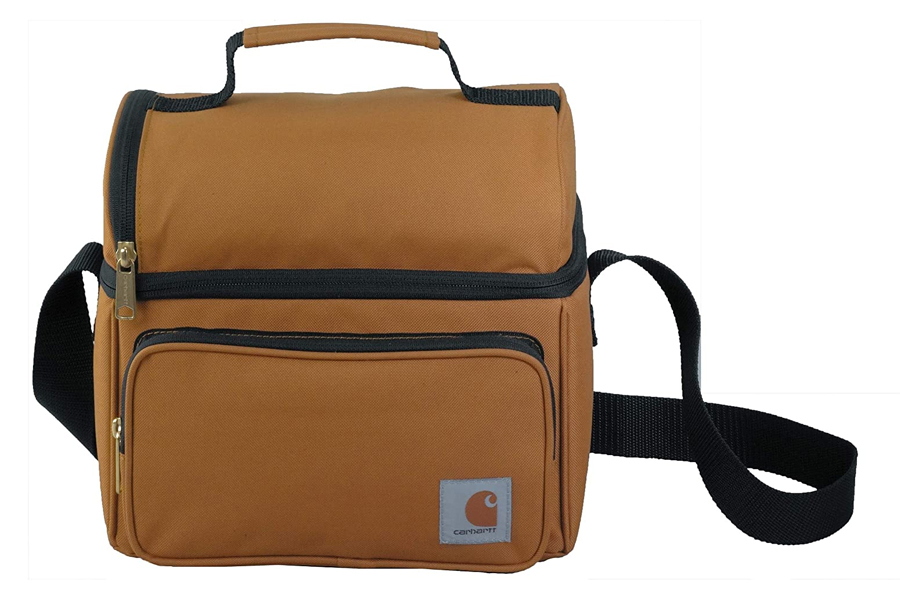 12. Carhartt Cooler Lunchbox
Wherever your dad is going in this world, he can probably use some lunch or maybe a 6-pack. Carhartt's Cooler Lunchbox is up to the task and with supreme efficiency. Wrapped in heavy-duty and water-repellant fabric, it hosts a roomy main compartment and a separate top compartment for additional food storage. Sometimes, a practical gift is the best gift.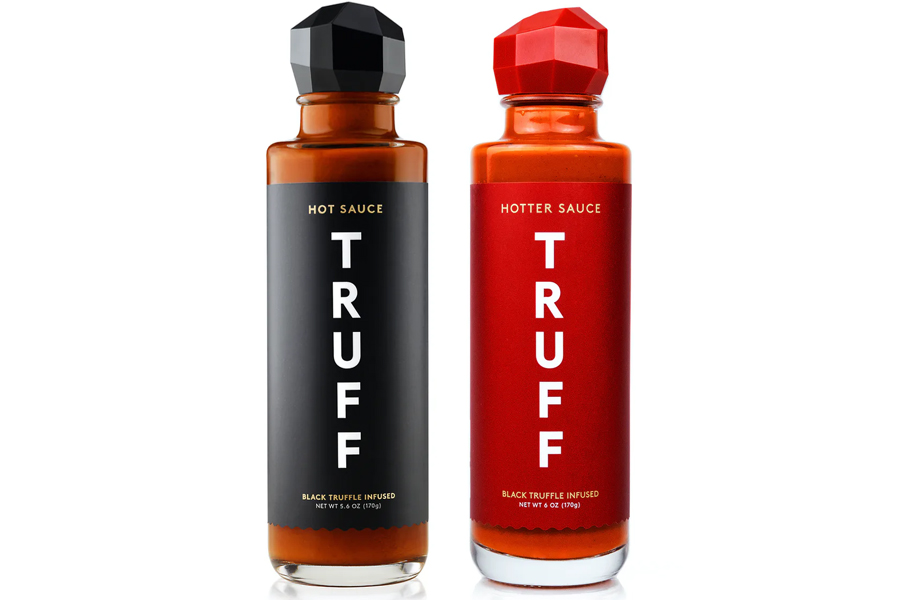 13. Truff Black Truffle Infused Hot Sauce – Set of 2
Consisting of premium ingredients like ripe chili peppers, organic agave nectar, black truffle, and savory spices, Truff's signature hot sauces crank that flavour dial all the way up. Be forewarned: once you try them, nothing else will suffice. Act now because these bad boys sell out fast.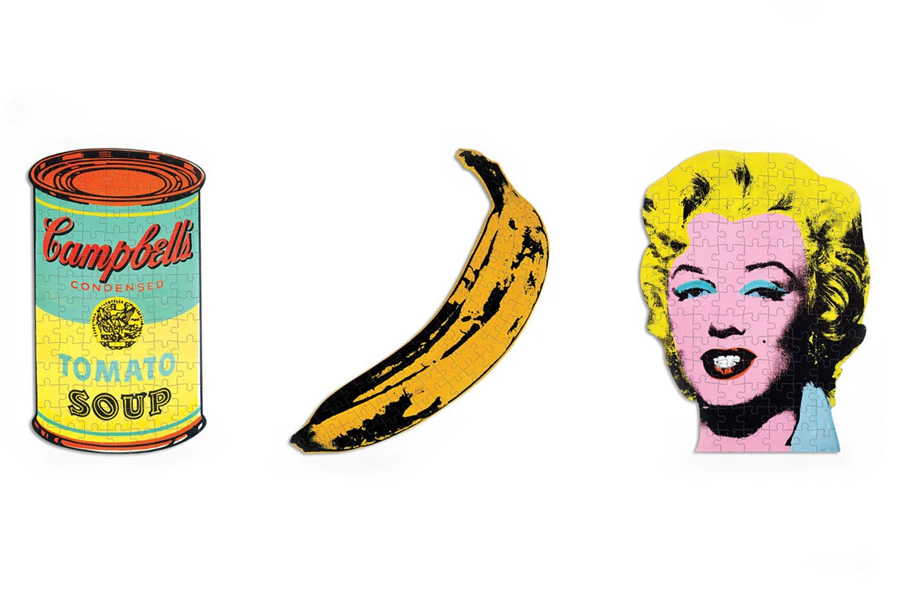 14. Andy Warhol Puzzle Set of 3
Andy Warhol's iconic pop art springs to life on the homefront…presuming you put in a little time and effort. Well, not too much time and effort. After all, each puzzle contains just 75 to 100 pieces and can be completed in about 60 minutes or less.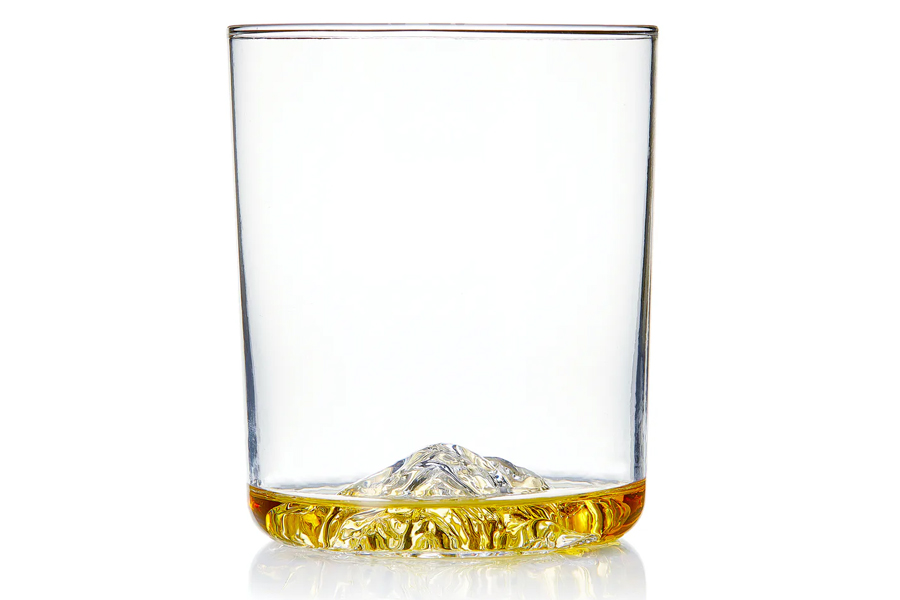 15. Whiskey Peaks Mt. Washington Set of 2 Glasses
Whiskey on the rocks takes on whole new meaning with these iconic drinking glasses, each of which features a raised topographic impression at the base. Handmade using 100% lead-free handblown glass, they're equal parts lightweight and durable.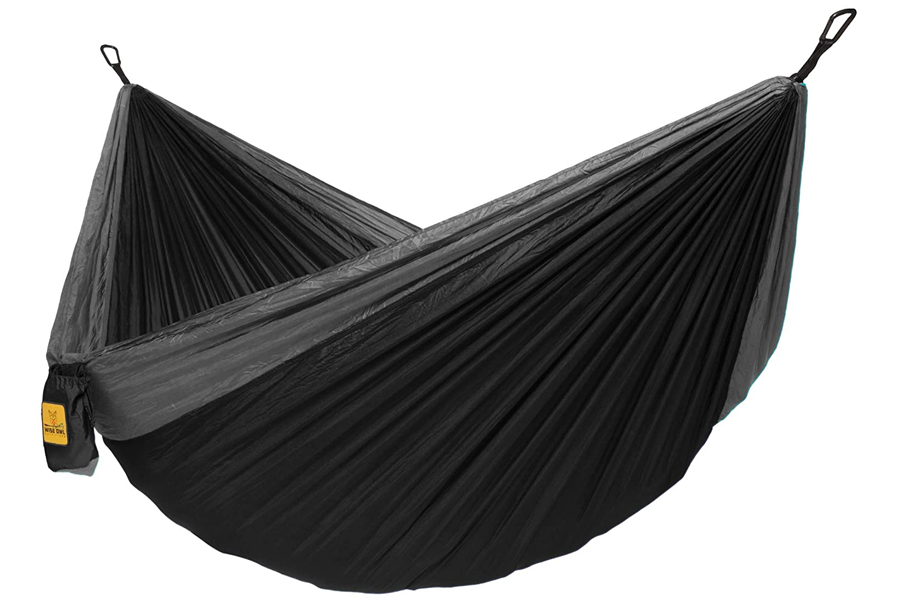 16. Wise Owl Outfitters Hammock
Thanks to 210T parachute nylon construction, this outdoor hammock is as strong as it is soft and all kinds of comfortable. Beautifully compact and cost-effective, it serves up the ideal dose of relaxation amidst any adventure or terrain.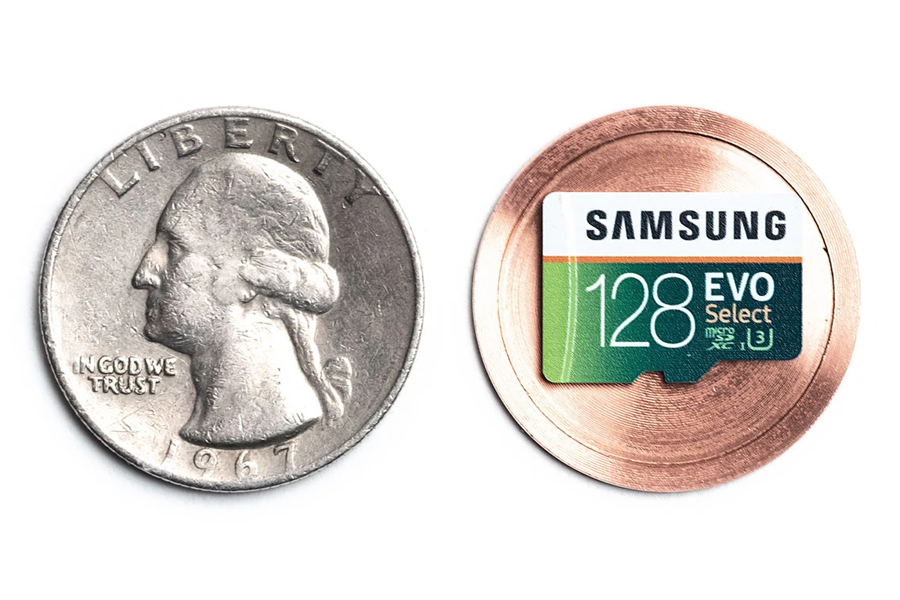 17. Covert Coin
Bring out Dad's inner 007 with this discreet hollow coin. Hand-machined from a real coin, each one is then equipped with an interior compartment that's just big enough for a microSD card.
18. eTape Digital Tape Measure
Your handyman father's arsenal isn't complete without this digital (and weather-resistant) tape measure. Not only does it deliver accurate readings, but it even offers three memory functions to save you time and effort.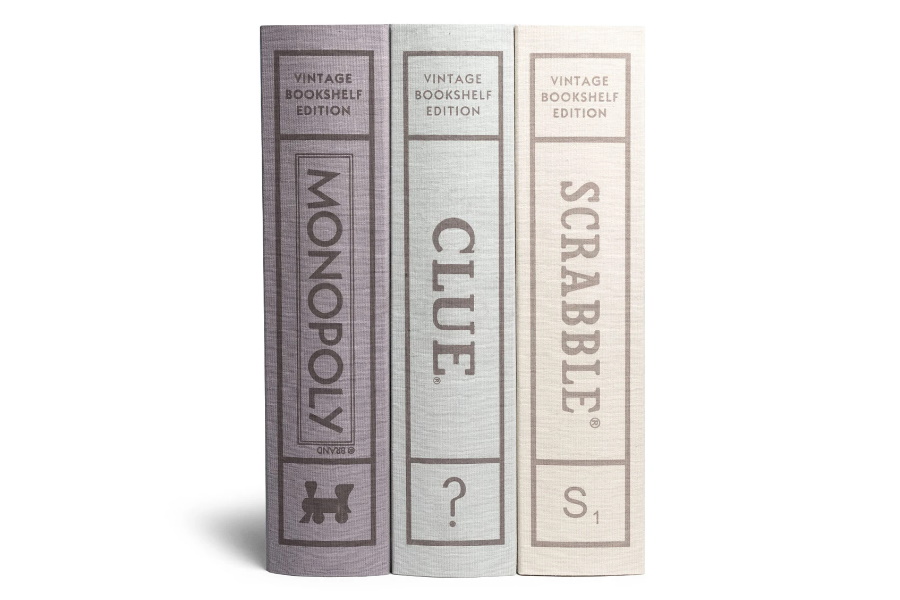 19. Vintage Bookshelf Games
Upgrade both your board game display and your decor with these linen-wrapped book-style boxes. Never before have classic titles like Clue or Monopoly looked so distinguished as they do now. Inside every box, you'll find premium, game-inspired accessories along with printed playing cards. Each game is sold separately.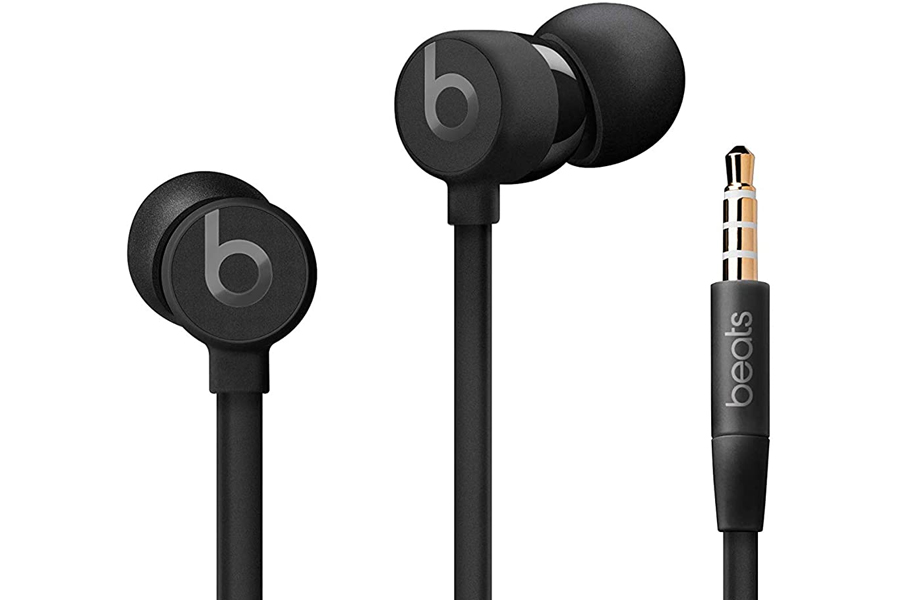 20. Beats by Dre Urbeats 3
High performance meets sleek and ergonomic design on these wired buds from Beats by Dre. Prepare for prime comfort and exceptional sonics as you listen to music, take calls, communicate with Siri, and more. Plus, they're quite affordable.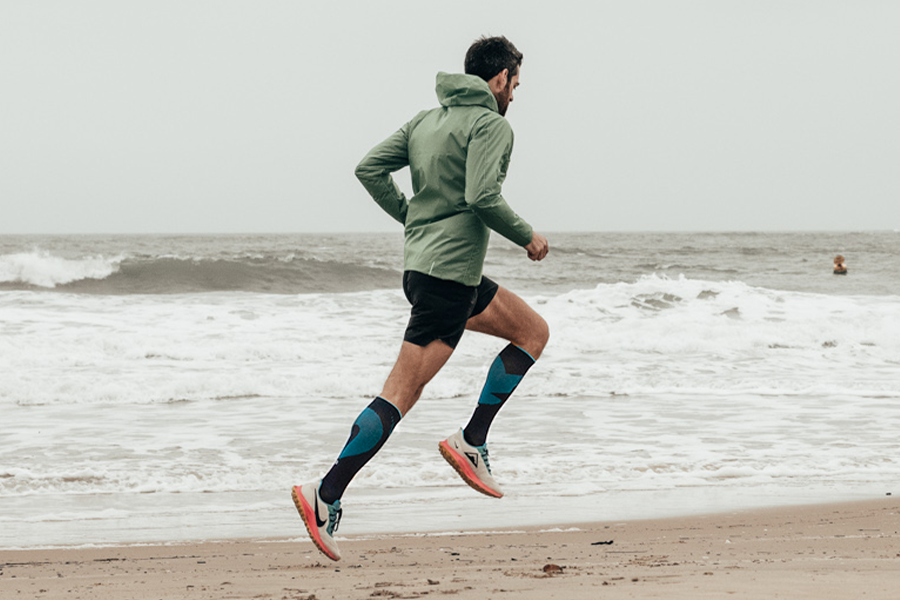 21. Rockay Vigor Performance Socks
Yeah, yeah we know, giving dad socks for Father's Day is just about the most cliché thing. But there are socks, and then there are Rockay socks. Designed with runners and athletes in mind, Rockay's Vigor Performance socks will boost endurance without compromising on comfort, making this a great gift for any dad that loves to stay active.
Under $200
Not outrageously expensive, but certainly not cheap, here are some terrific gifts for under $200.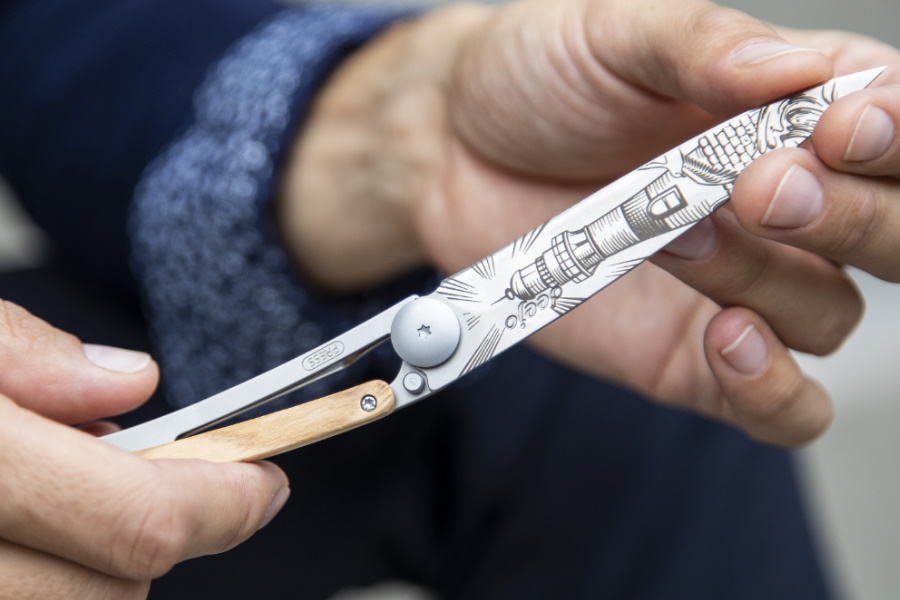 23. Deejo Knife
Crafted with quality, precision, and care, the Deejo Knife is guaranteed to boost Dad's EDC game. In the Wood Natural Collection, ultra-sharp titanium blades combine with premium handles of natural wood.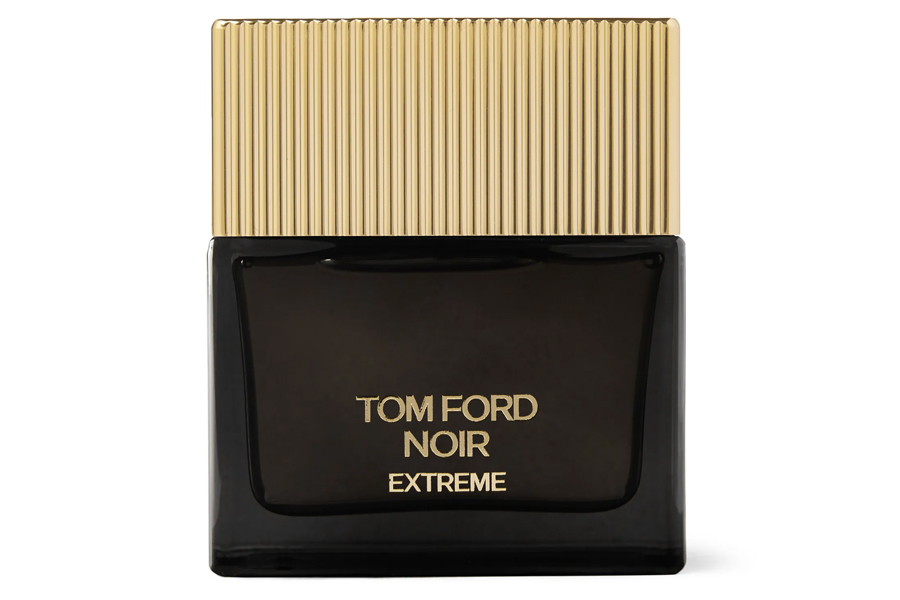 24. Tom Ford Noir Extreme Fragrance
Evoking timeless masculinity, 'Noir Extreme' layers bergamot, black pepper, and nutmeg on top of creamy vanilla. Long-lasting and irresistible, it delivers the perfect balance of sweetness and spice. Plus, it's from Tom Ford.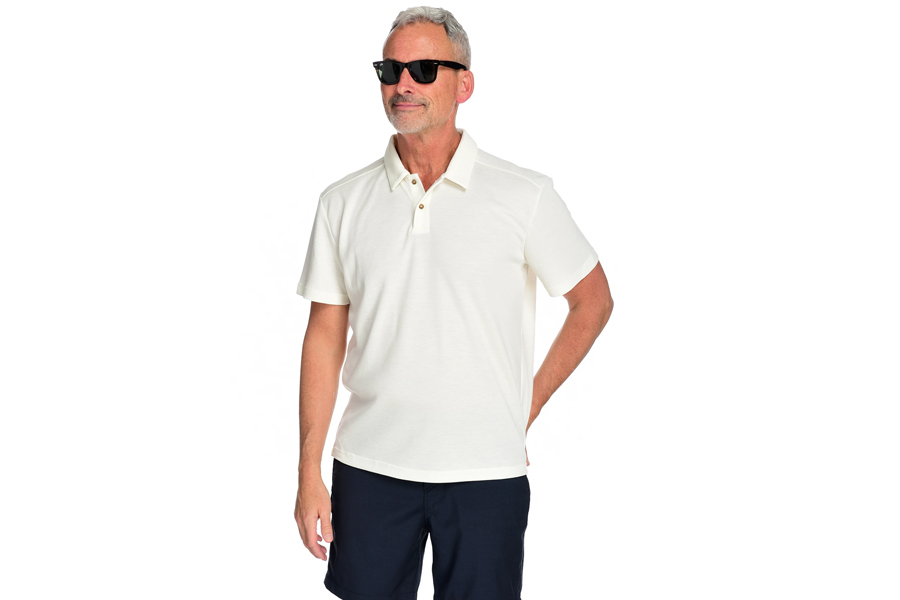 25. Fisher + Baker Kent Polo
Streamlined and stylish, the Kent Polo uses drirelease technology and merino fool fibres to keep the wearer cool, cosy, and dry. Your dad will be looking as good as he feels when he takes to the outdoors or simply lounges around the house. Also, the brand is giving away a free waterproof Ventile Ball Cap (valued at $68) with purchase on all orders until 20 June. Round out your father's new ensemble or keep it for yourself!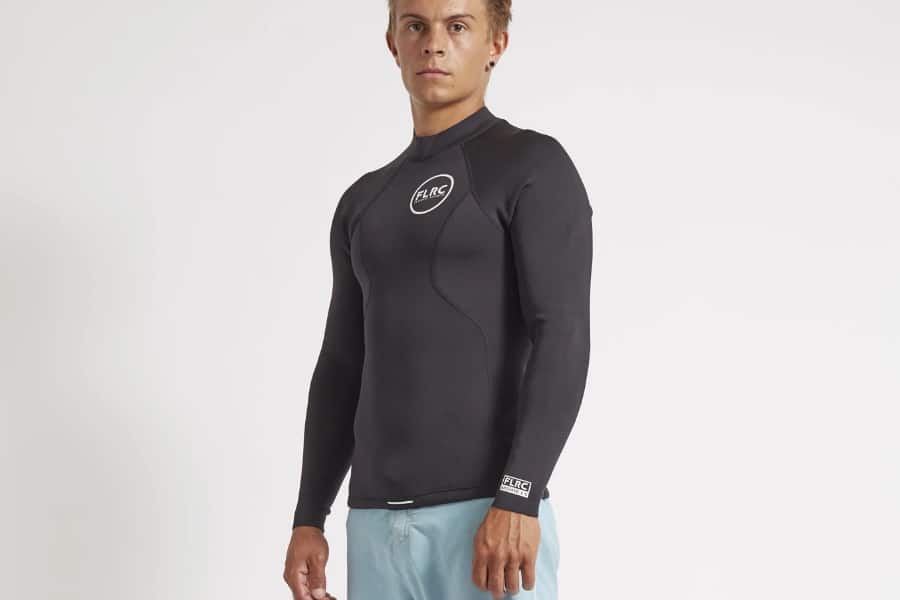 26. Flatrock Bronte Series 1.5mm Wetsuit Top
Let's give it up for all the surf-loving dads out there, who stay young at heart no matter how old they get. Should your father fit the bill, he'll adore this comfortable Bronte Series wetsuit top of Japanese limestone neoprene. Get this for your dad to prove that cool dads produce cool sons.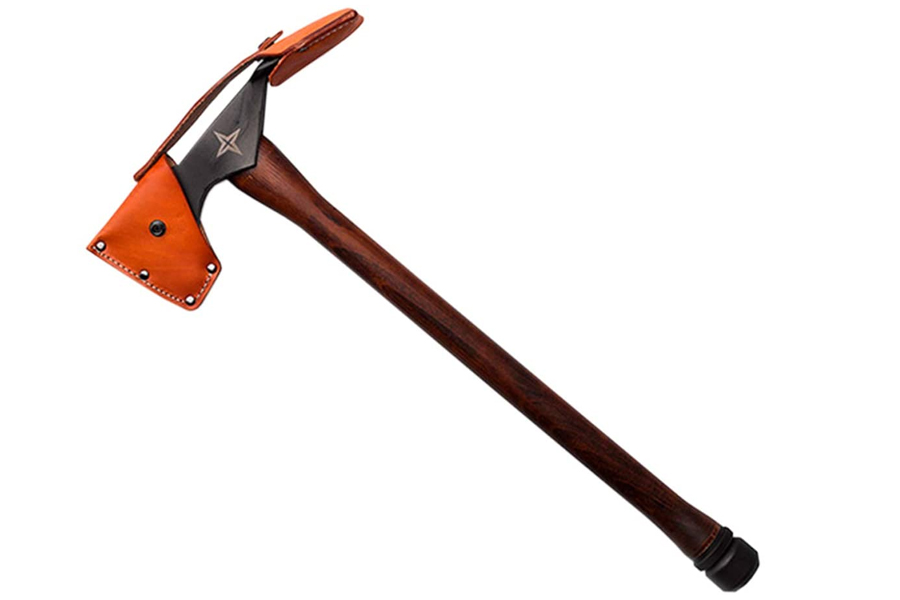 27. Barebones Pulaski Axe
With its hand-sharpened head of 1055 carbon steel, rounded blade, solid steel core, and beechwood handle, the Pulaski Axe puts your standard counterpart to shame. A leather sheath and hex key are included with purchase.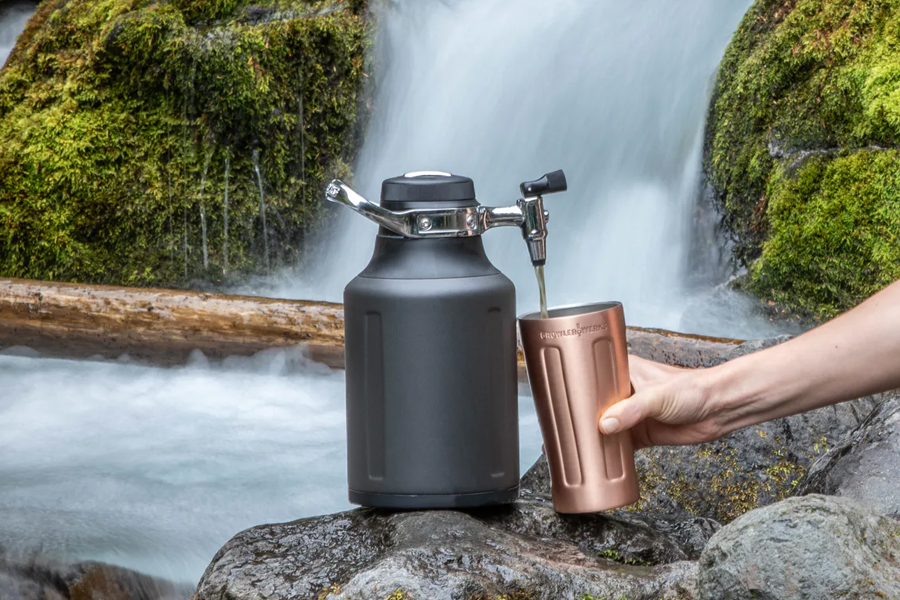 28. uKeg Go
Durable on the outside and optimal within, this revolutionary keg keeps half a gallon beer cold for a full day and carbonated for weeks. What else do you need to know?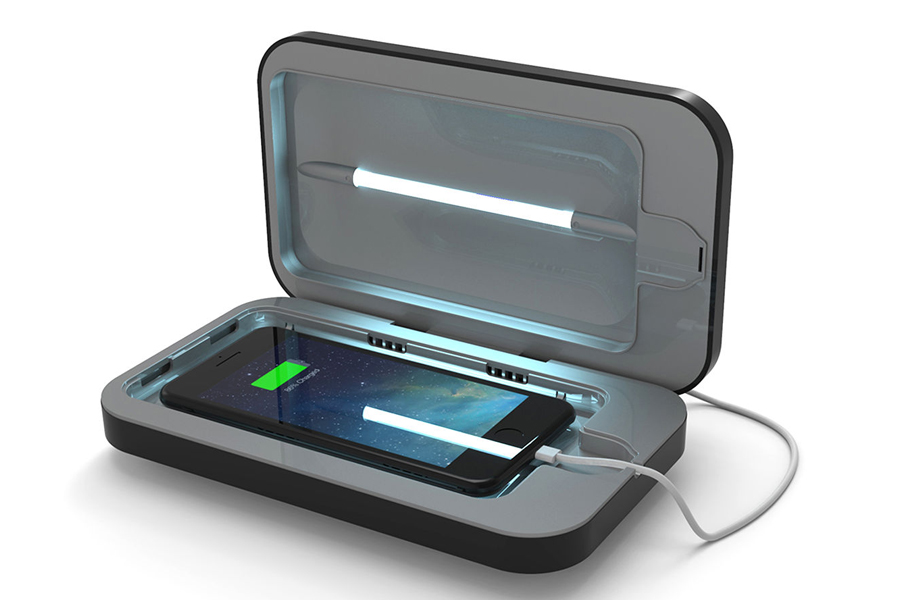 29. Smartphone UV Sanitiser
Yesterday's luxury is today's necessity and yet PhoneSoap still gives off a luxurious vibe. It kills 99.99% of germs, accommodates all smartphones (and most case sizes), and even includes charging ports and an audio amplifier. Put down the disinfectant and pick this up instead.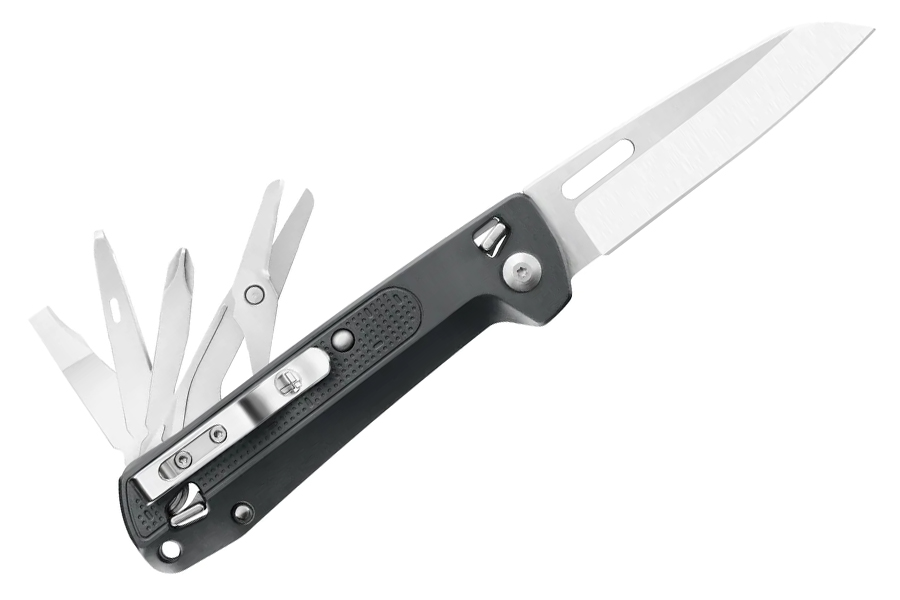 30. Leatherman Free K4
Leatherman makes some of the best pocket-friendly multi-tools in the world, including this one. Crafted from 100% stainless steel, it features the following tools: 420HC knife, spring-action scissors, pry tool, package opener, awl, bottle opener, Phillips screwdriver, medium screwdriver, and extra-small screwdriver.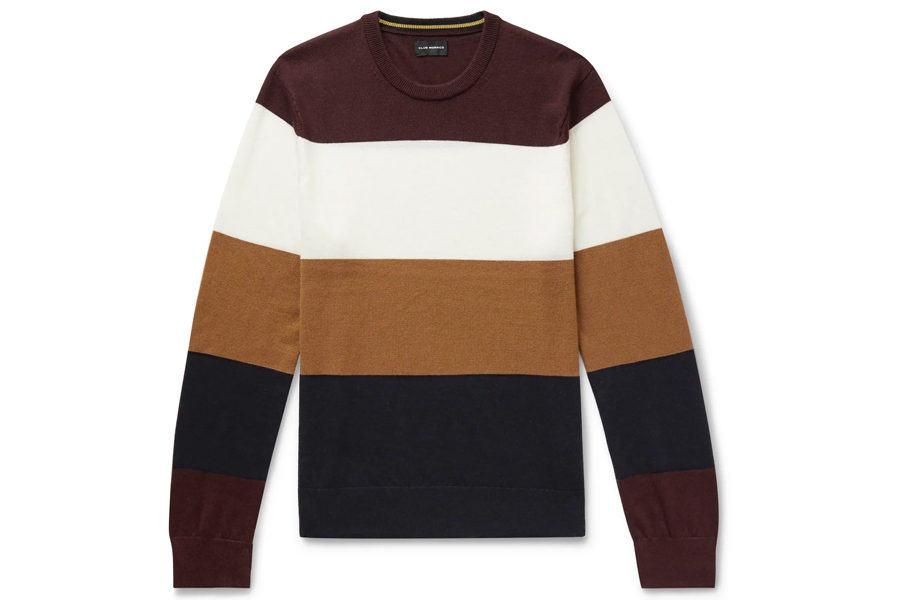 31. Club Monaco Merino Wool Sweater
Your dad can never have too much merino wool in his life and nor can you, for that matter. On this Club Monaco sweater, the soft and lightweight material is shrouded in handsome stripes of burgundy, ivory, saffron, and navy. Also featured are ribbed trims on the overlong cuffs.
Luxury
Spend big and spread the love this Father's Day by grabbing one of the following gifts.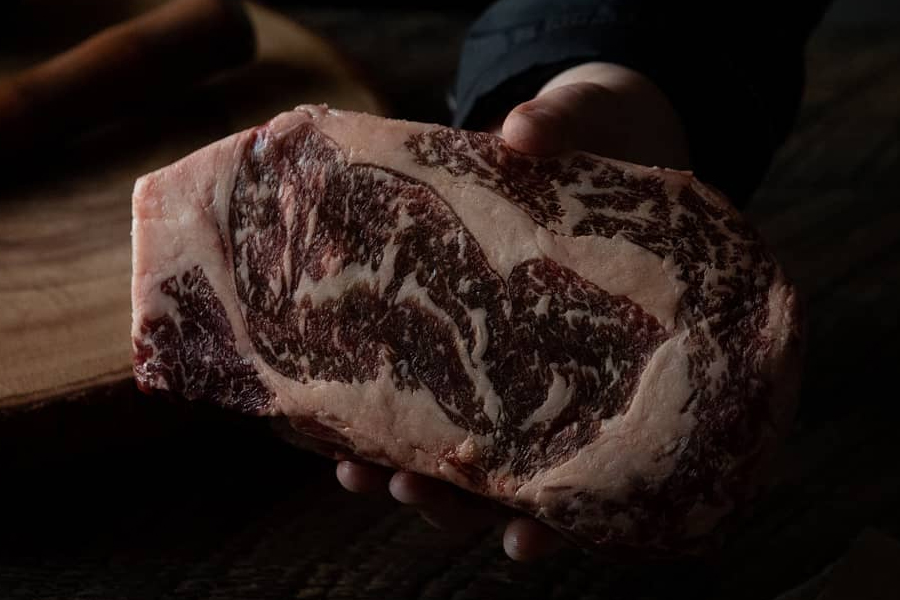 32. Japanese A5 Wagyu Steak
Here are three words no meat-eater would argue with: Japanese Wagyu Steak. And not just any Wagyu, but A5 grade Wagyu, which represents less than 1% of total Japanese production. The difference is palpable from the first bite to the last. This meat quite literally melts in your mouth.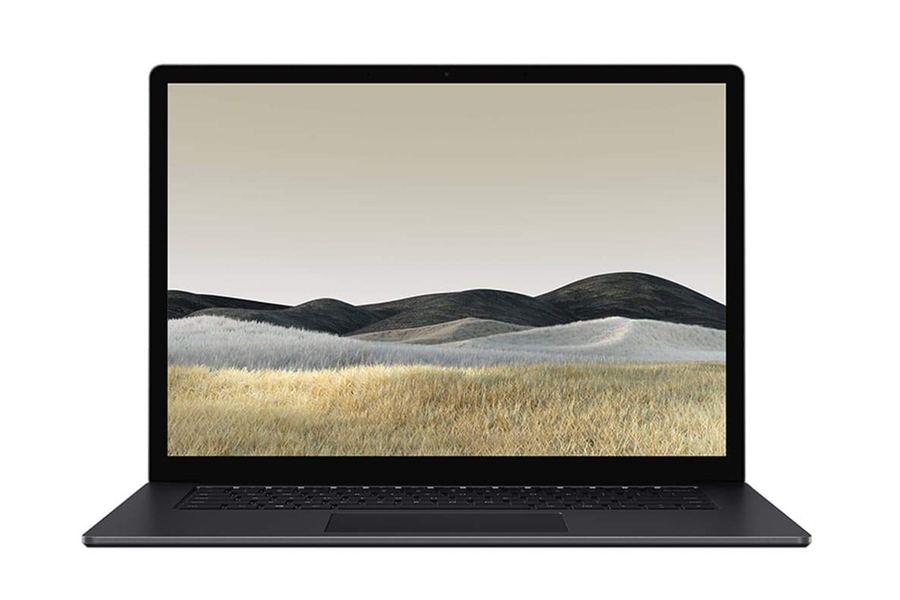 33. Microsoft Surface Laptop 3
Microsoft's Surface 3 is one of our favourite laptops and it makes for a sound alternative to the costly MacBook Pro. Sleek, durable, and powerful, it delivers all-day battery life and impressive functionality.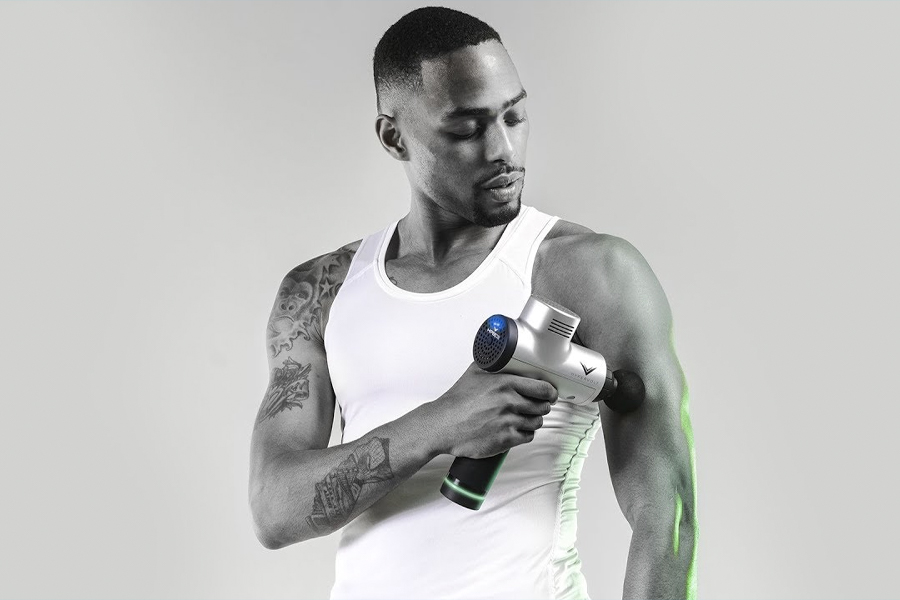 34. Hypervolt Plus
Designed with precision and bolstered by intuitive sensors, Hypervolt Plus reaches the top tier of percussive therapy. Use it to relieve muscle soreness, improve range of motion, promote circulation, and assist with recovery. Thanks to Quiet Glide technology, that powerful 90W high-torque motor purrs instead of roars.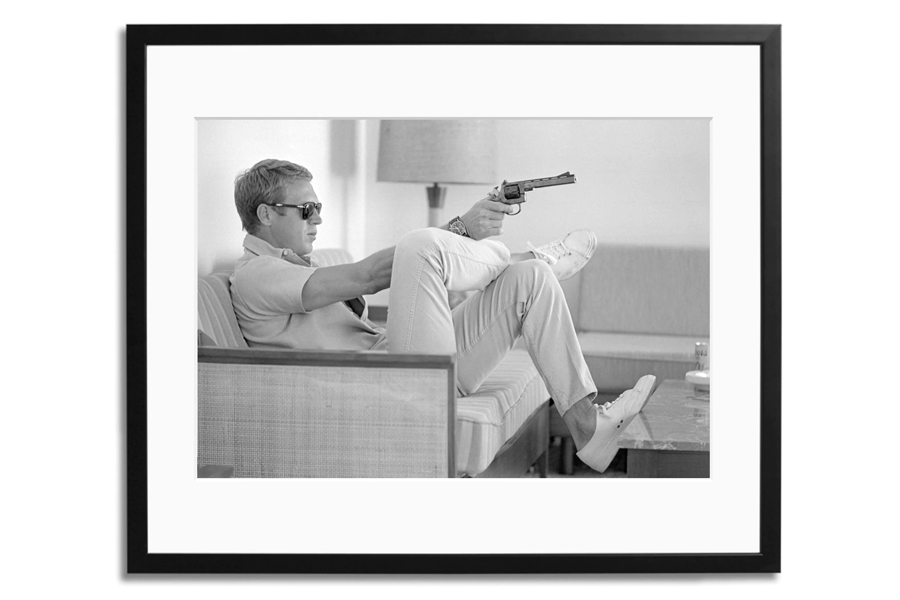 35. Sonic Editions Printed Frame of Steve McQueen
Photographer John Dominis once captured Steve McQueen in the perfect state of masculine repose. As the entertainment icon sits inside his Palm Springs bungalow, he practices his aim using a burly revolver. Each limited edition print is framed to order and delivered ready to hang.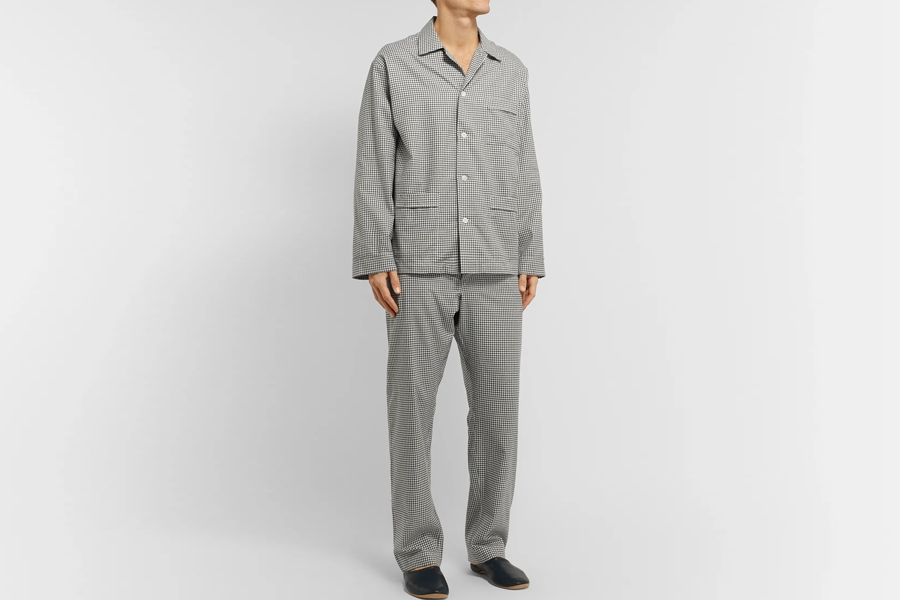 36. Anderson & Sheppard Pajama Set
Let's be honest: who couldn't use some brushed-cotton PJs decked out in a grey and white gingham pattern? No one, that's who. They come to us from Savile Row tailors Anderson & Sheppard, purveyors of only the finest suits and apparel.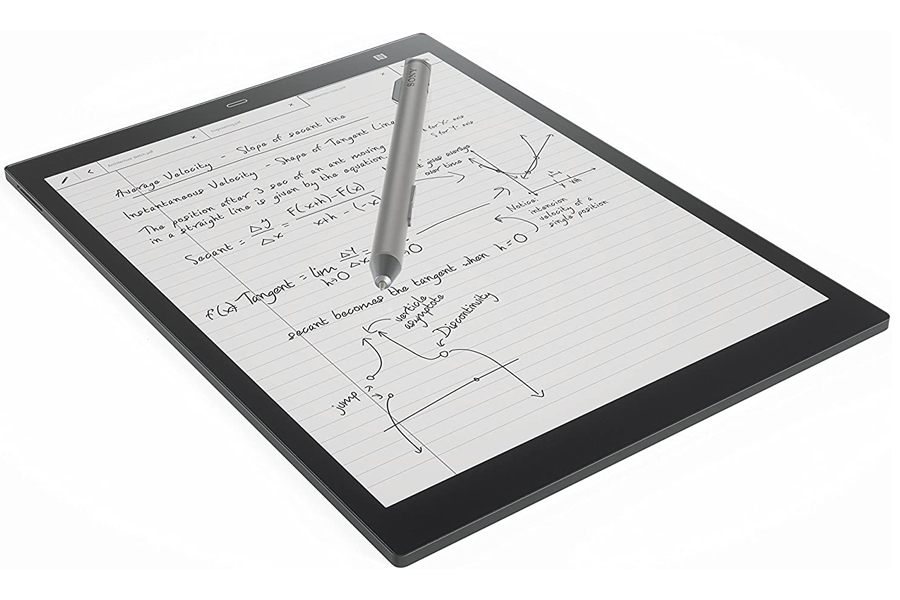 37. Sony 10″ Digital Paper
Picking up where the Etch A Sketch left off (kidding, kidding), Sony's Digital Paper touts an ultra-slim design and 10″ high-contrast display. The paper-like texture makes writing a breeze while built-in ports and wireless apps enable seamless data transfers.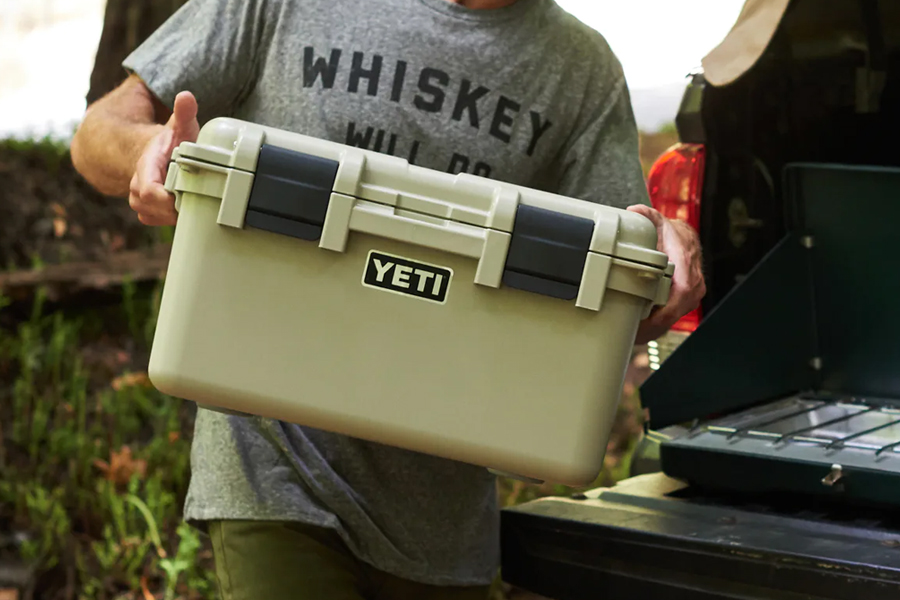 38. Yeti LoadOut GoBox 30
Built for any adventure you can throw its way, the Yeti LoadOut GoBox 30 can withstand both extreme impacts and harsh weather conditions. It's waterproof, dustproof, intelligently designed, and virtually indestructible. Don't leave home without one.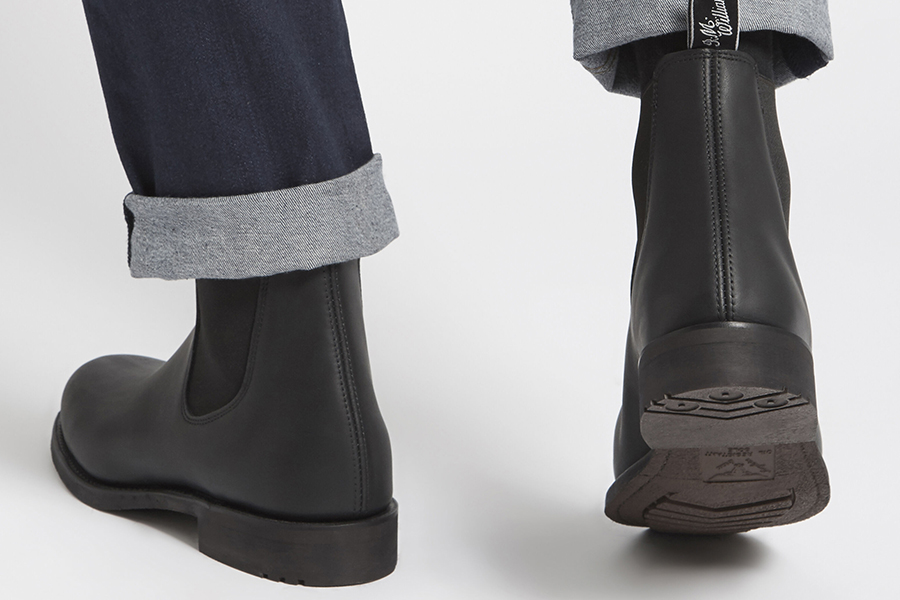 39. R.M. Williams Gardener Chelsea Boots
Born in the Australian outback, R.M. Williams makes each of its signature boots by hand out of a single piece of leather. The brand's Gardener Chelsea boot is a versatile standout that can blend in with a broad host of surroundings. It features a rubber outsole, oiled kip leather upper, and cosy in-sole. Once Dad breaks in his pair, he may never wear anything else.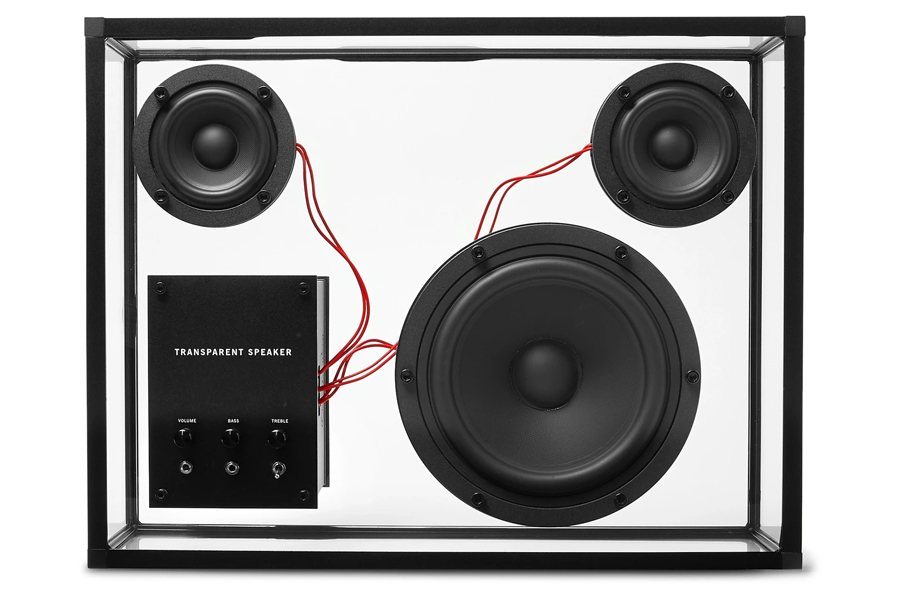 40. Transparent Speaker
Behold the mighty Transparent Speaker, which is quite unlike anything you've ever seen. Between its unmistakable design and powerful sound, it will boost your pad in more ways than one. Oh, and did we mention that it's Bluetooth compatible?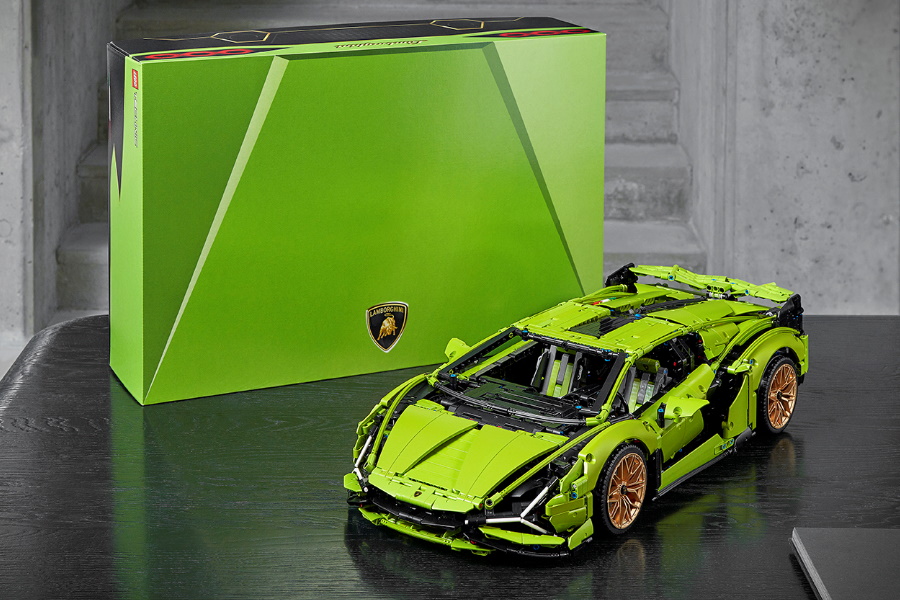 41. Lego Technic Lamborghini Sian FKP 37
You probably can't buy Dad a Lambo so here's the next best thing (okay, maybe not the next best thing but you get the point). Consisting of just under 4000 pieces, this LEGO set is the ultimate model car, complete with incredibly authentic details.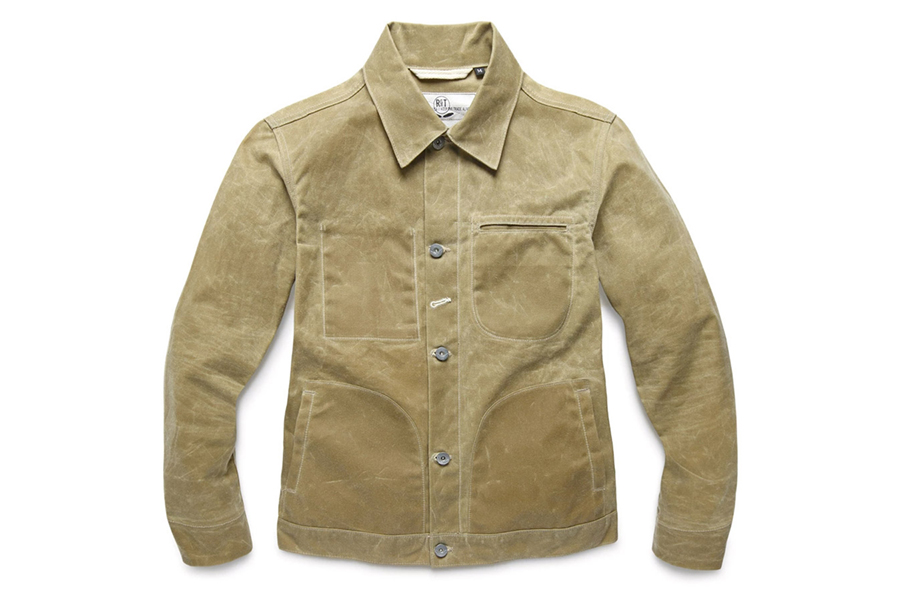 42. Rogue Territory No Time To Die Supply Jacket
James Bond rocks this waxed canvas jacket in "No Time To Die" and that alone should tell you it's ready for anything. Its rustic tan colour will develop a dark and rich patina over time.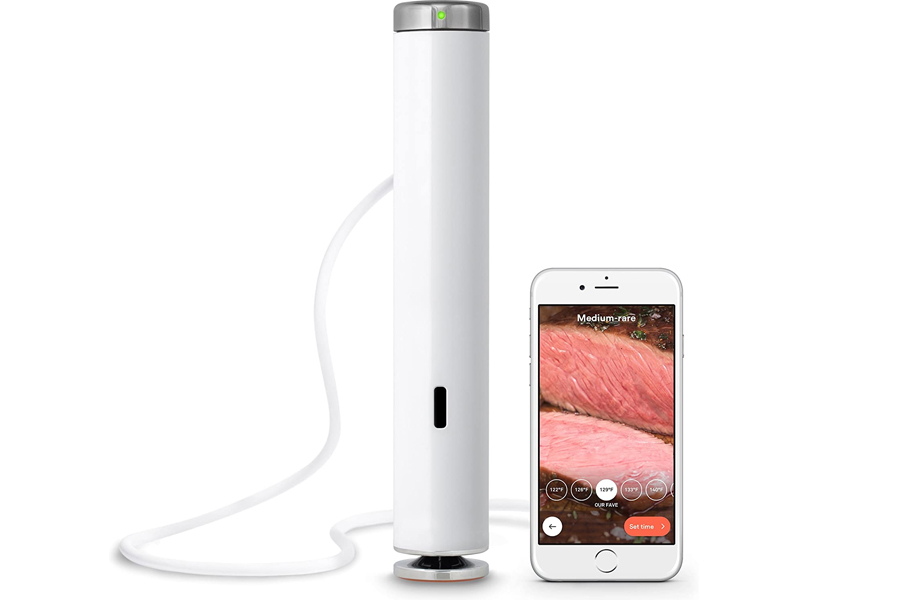 43. Breville Joule Sous Vide
Under a foot tall and weighing just 1.3 pounds, this high-grade sous vide tool is the smallest and sleekest of its kind. Cold-forged from stainless steel, it heats water fast, syncs with an adjoining app, and even works with Amazon Alexa. To quote infamous dad Randy Marsh: "Creme fraaaaaaaiche!"
You'll also like:
2020 Valentine's Day Gift Guide – For Him
2020 Valentine's Day Gift Guide – For Her
Mother's Day Gift Guide 2020