2019 Father's Day Gift Guide – The Gamer
Gaming dads are easy to buy for. They want the latest and greatest games. If Dad already owns them, then he wants a pre-order for what's on the horizon. Our Father's Day gift guide for gamers features the best recent and upcoming releases for all platforms and a few accessories to help kick-start that eSports career.
There's even a book and board game but don't worry; they are both still about video games.
Note: Father's Day in Australia is on the 1st Sunday of September which is a different day to the USA and UK which is on the 3rd Sunday of June, but it doesn't mean you can't still shop the gift ideas listed below!
Related Gift Guides:
2019 Father's Day Gift Guide – The Outdoorsman
2019 Father's Day Gift Guide – The Luxury Lover
View All Gift Guides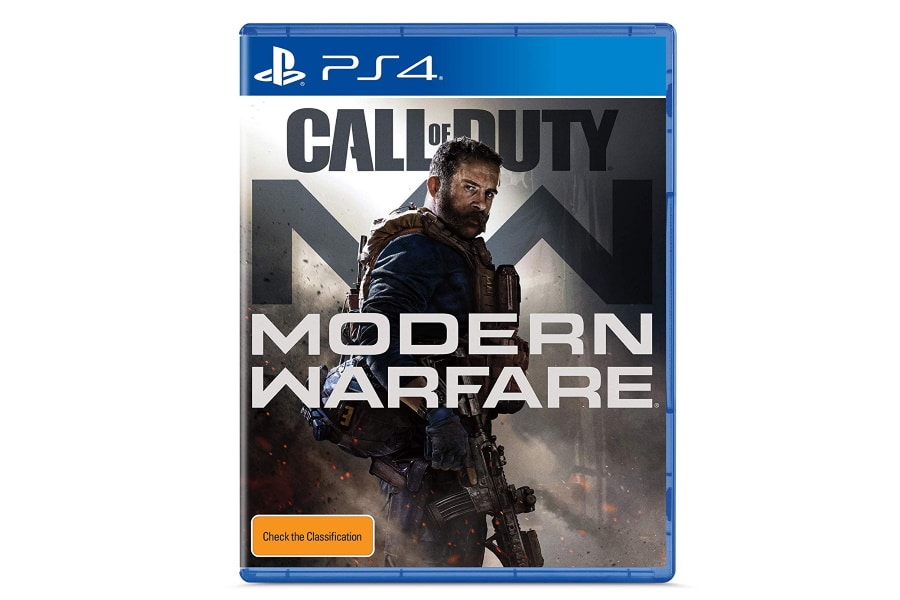 Call of Duty – Modern Warfare
The reboot of the most popular Call of Duty is almost here. Players take on the role of lethal Tier One operators in a heart-racing saga that will affect the global balance of power. Modern Warfare features a raw, gritty and provocative narrative that packs unrivalled intensity and shines a light on the changing nature of war.
The ultimate online playground delivers classic multiplayer with new levels of strategic and tactical gameplay. Plus Ground War is an epic large-scale mode supporting more than 100 players.
Pre-order for an October 25, 2019 release
– $69
Buy it here (AUS) Buy it here (US)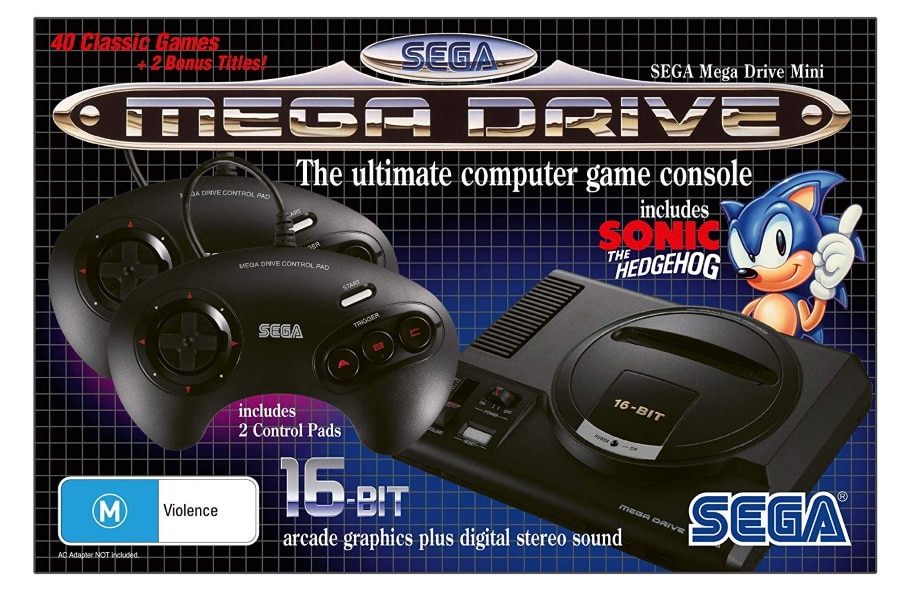 Sega Mega Drive Mini
The iconic Sega console from the '90s is back in a slick, miniaturised form. The Sega Mega Drive Mini console is loaded with 40 legendary games repping those cutting edge 16-bit graphics. They include Sonic the Hedgehog, Ecco the Dolphin, Castlevania: Bloodlines, Altered Beast, Streets of Rage, Toe Jam & Earl and many more. The classic console comes with two wired controllers so two can re-experience the games that defined a generation.
Pre-order for a September 19, 2019 release
– $121
Buy it here (AUS) Buy it here (US)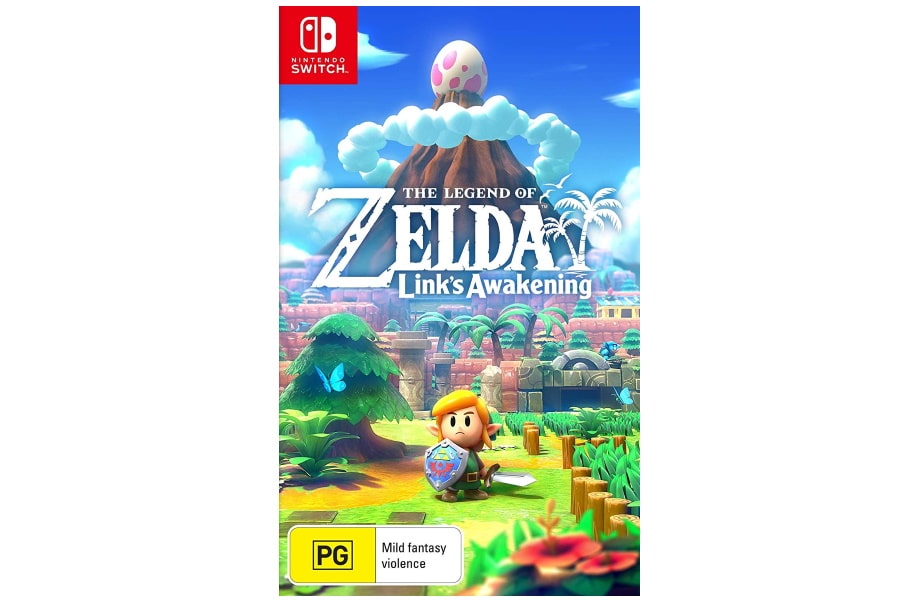 The Legend of Zelda Links Awakening
Players explore a reimagined Koholint Island in the remake of Link's Awakening for Nintendo Switch. Along with a brand-new art style, players battle enemies, conquer dungeons and uncover secrets in classic Zelda fashion.
New features include the Chamber Dungeon mode. Place your dungeon entrance, Nightmare room, and everything in between. Then complete dungeons throughout the story to earn their rooms and expand the Chamber Dungeon.
Pre-order for a September 20, 2019 release
– $68
Buy it here (AUS) Buy it here (US)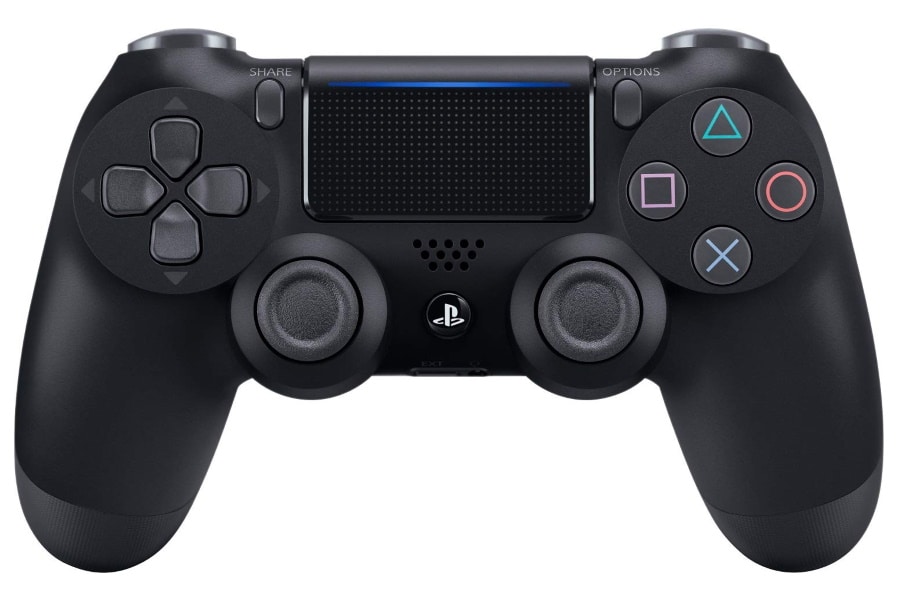 PlayStation DualShock 4 Controller
We don't need to tell you the benefits of an item required to play PS4 games. Instead, we're highlighting the fact that Amazon sells controllers for significantly cheaper than everywhere else. Father's Day is the perfect opportunity to complete that collection of four controllers so the entire family can play together. Some excellent family games include Overcooked, Rocket League and Crash Team Racing Nitro-Fueled. – $39 – $63
Buy it here (AUS) Buy it here (US)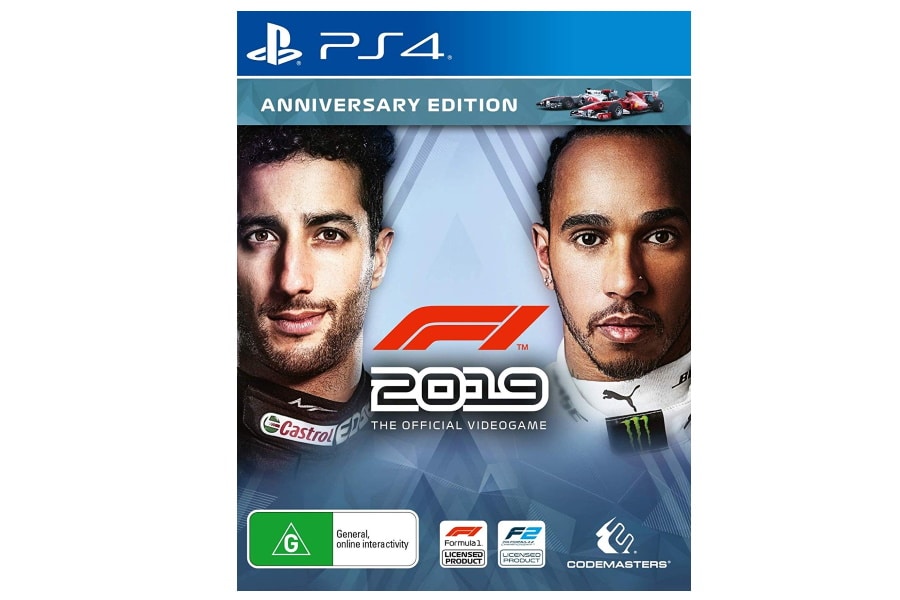 F1 2019 Anniversary Edition
F1 2019 features all the official teams, drivers and 21 circuits from the 2019 season. With a greater emphasis on graphical fidelity, the environments are significantly enhanced, and the tracks come to life like never before.
For the competitive dads out there, a new eSports area gives players the latest news and highlights while making it easier to sign-up and participate in online qualifiers. In our review, we said F1 2019 is the best entry in the long-running game series.
– $69
Buy it here (AUS) Buy it here (US)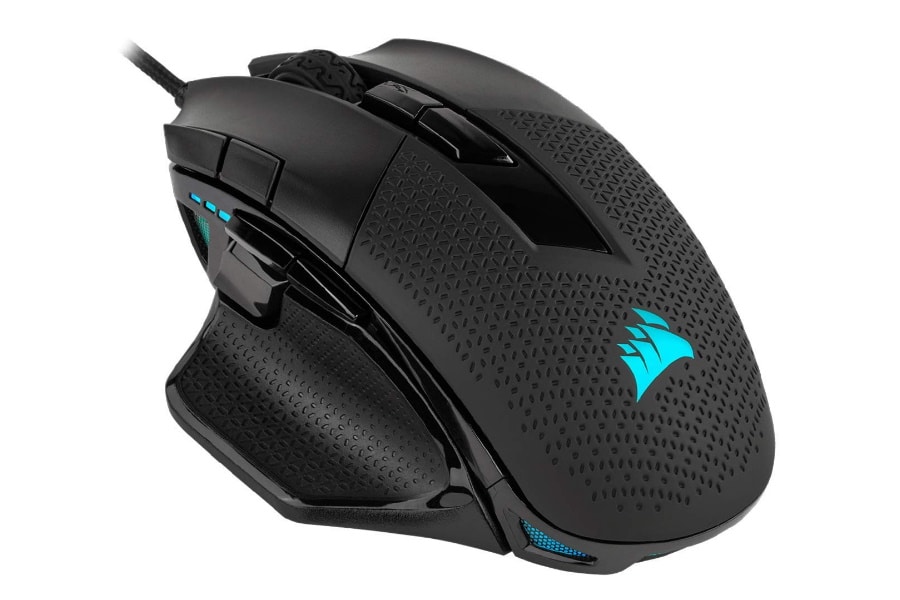 Corsair Nightsword RGB Gaming Mouse
When entering the world of eSports, owning quality gaming gear is the next step after actually being good at games. The Corsair Nightsword mouse is an excellent place to start. It's equipped with a top-of-the-line optical sensor, sophisticated weight calibration and real-time centre of gravity detection to have you competing at your best.
The mouse has a comfortable contoured design with ten programmable buttons and the ever-popular RGB lighting. Use Corsair software to tune the weights, control lighting effects and calibrate the mouse to suit your playing surface. Game on!
– $131
Buy it here (AUS) Buy it here (US)
FIFA 20
FIFA's back for another year and makes some significant changes with the introduction of indoor football! Or soccer to some. The new Volta mode takes small-sided football to streets, cages and indoor futsal courts across the globe. Gameplay receives a shakeup to match street skills with added flicks, flairs and the ability to rebound the ball off of walls. Of course, FIFA 20 will feature the authentic on-field football experience of previous games along with an abundance of changes and improvements.
Pre-order for a September 24, 2019 release
– $59 – $96
Buy it here (AUS) Buy it here (US)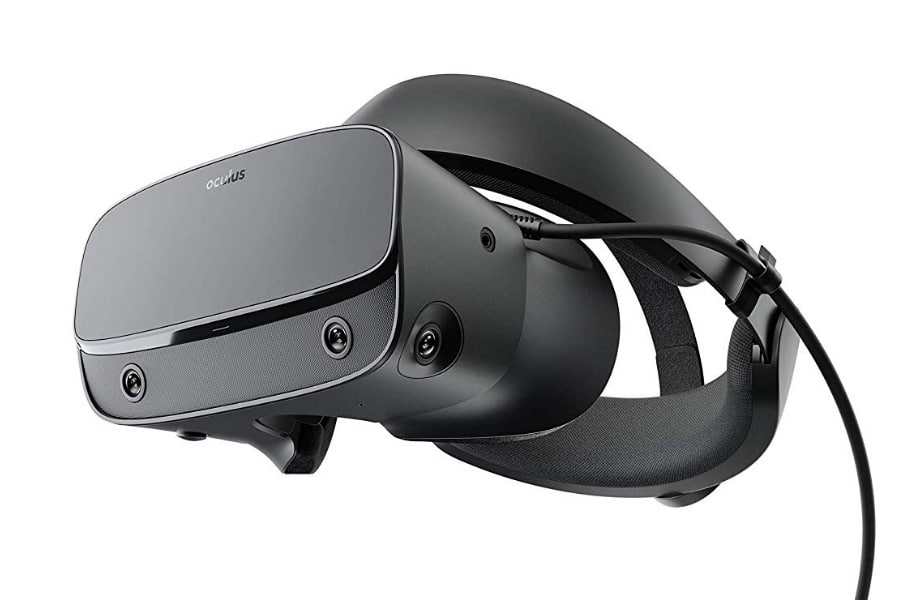 Oculus Rift S VR Headset
Oculus Rift S places gamers at the centre of virtual reality's most pulse-pounding, PC-powered gameplay. See the action unfold all around you through the sharpest Oculus lenses to date along with next-generation optics. Lose yourself in the experience with a comfortable, improved headset design while feeling good about the dollars saved by waiting for Oculus to launch this more affordable VR headset.
No external sensors. No complicated setup. Just hands-on action and interaction with updated Oculus Touch controllers right out of the box. Step into the game and the future of PC VR.
– $655
Buy it here (AUS) Buy it here (US)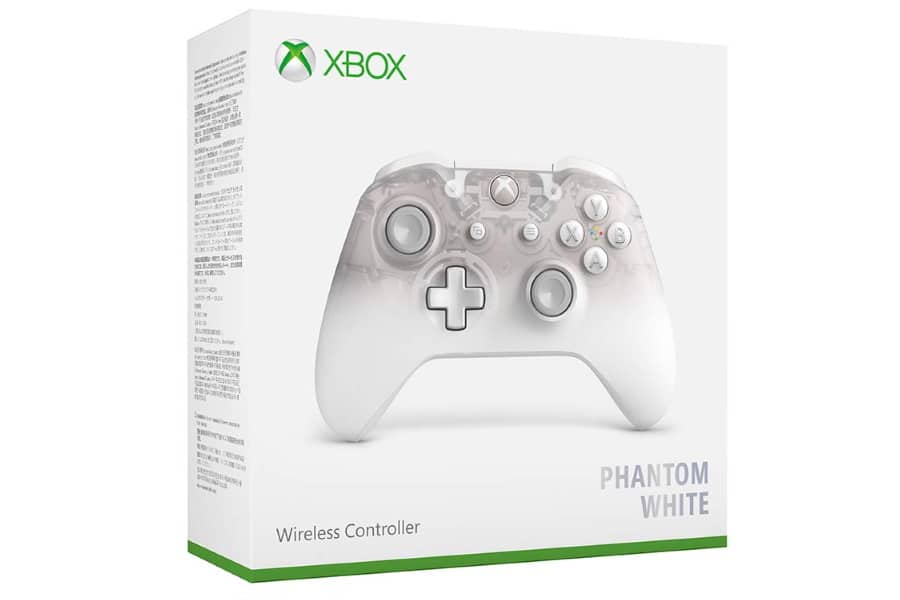 Phantom White Special Edition XBOX Controller
Equip dad with the Xbox wireless Phantom White controller. Featuring a unique translucent design that fades to white and the textured grip Xbox gamers know and love. Make use of the usual features like custom button mapping and plug-and-play with compatible 3.5mm stereo headsets. Xbox One controllers are also computable with Windows 10. Although the best part is this special edition controller goes for about the same price as the standard ones. – $89
Buy it here (AUS) Buy it here (US)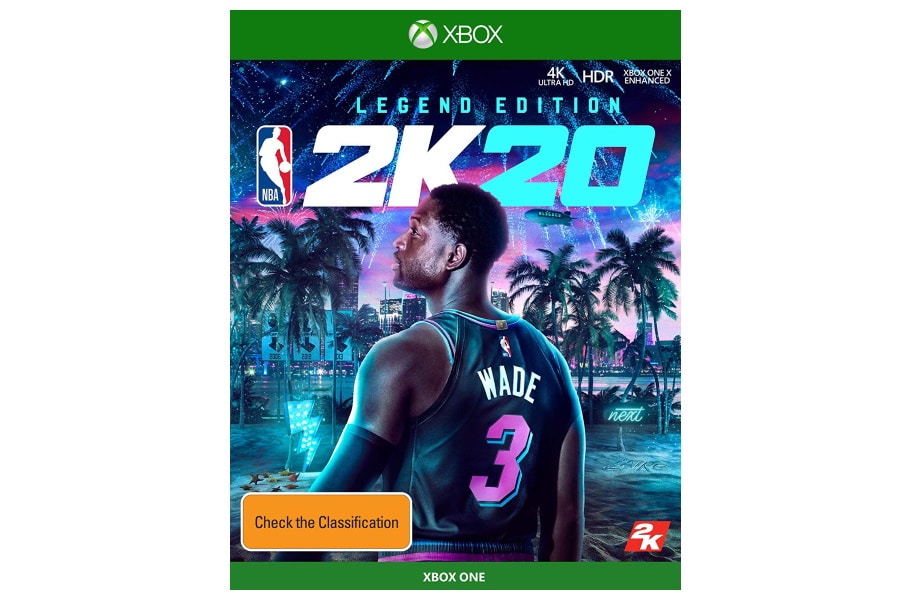 NBA 2K20
NBA 2K20 features best-in-class graphics and gameplay, ground-breaking game modes, and unparalleled player control and customization options. Plus, with its immersive open-world Neighbourhood, 2K20 is a platform for gamers and ballers to come together and create what's next in basketball culture. This latest entry in the long-running series also debuts the WNBA because woman play ball too.
Pre-order for a September 6, 2019 release
– $69
Buy it here (AUS) Buy it here (US)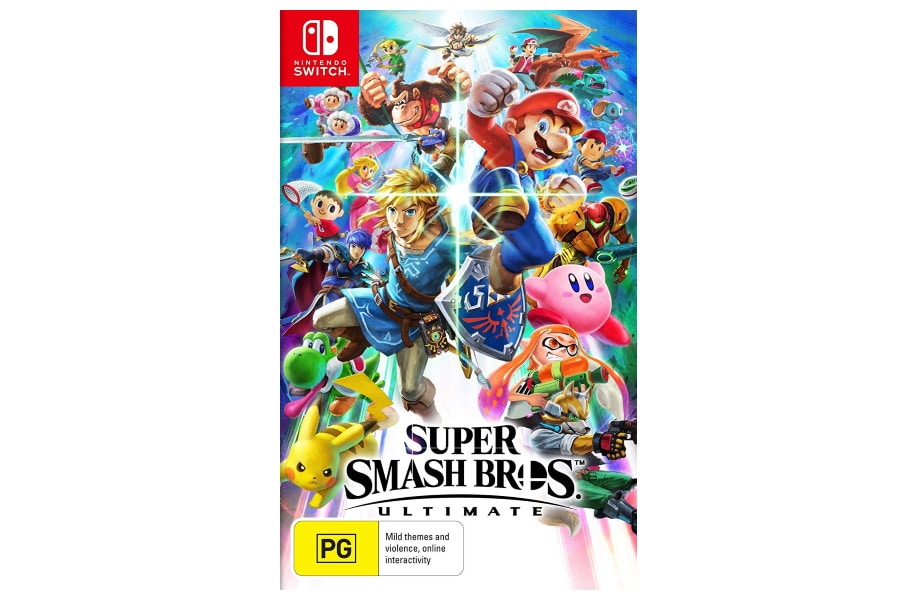 Super Smash Bros. Ultimate
Smash Bros is one of the greats. The latest version from 2018 continues to evolve with new fighters and new arenas; meaning there are plenty of reasons to continue playing or to pick it up for the first time – such as the 4-player couch multiplayer. The entire family can battle it out as Mario, Sonic, Link, Snake, Ryu and dozens of others from across the whole Nintendo catalogue and beyond. – $68
Buy it here (AUS) Buy it here (US)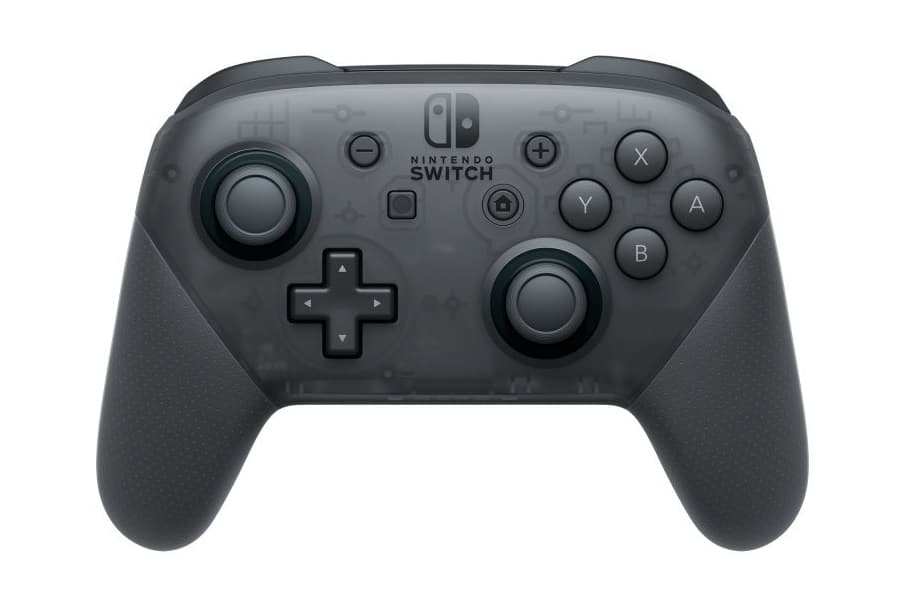 Nintendo Switch Pro Controller
We love the Nintendo Switch, but its Joy-Con controllers are not great. That's why everyone should invest in a Pro Controller. This wireless controller is widely considered more comfortable than those packaged with the rival consoles and it lasts up to 40 hours of playtime on a single charge. Pro controllers are typically expensive. Yet Amazon has them available for a ridiculously good price, making the controller not only a great gift but also an affordable one. – $43
Buy it here (AUS) Buy it here (US)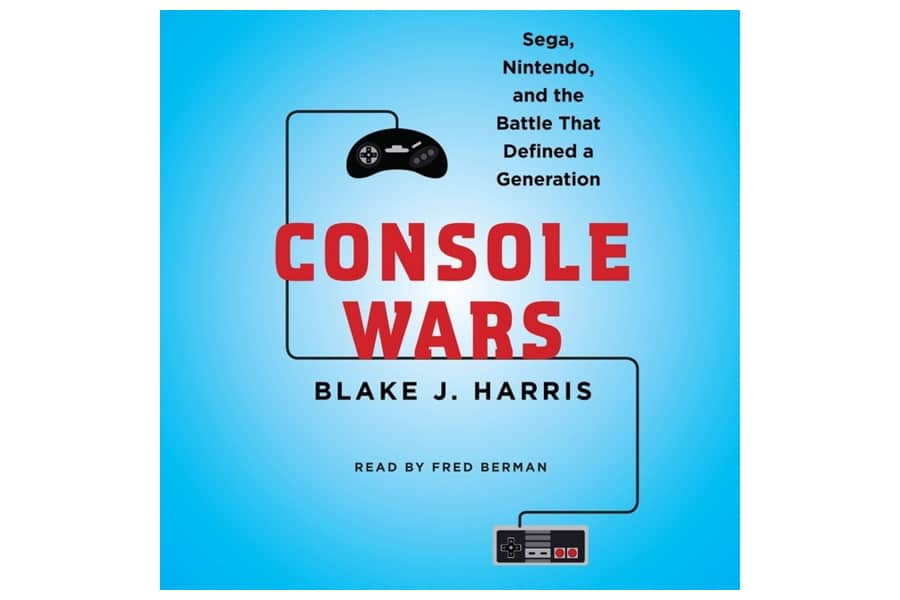 Console Wars Book
When dad finally puts down the controller, hand him a copy of the critically acclaimed book Console Wars. It's a mesmerizing, behind-the-scenes look at how Sega, a small, scrappy company led by an unlikely visionary took on Nintendo and revolutionized the video game industry.
Based on over two hundred interviews with former Sega and Nintendo employees, Console Wars is the story of how a humble family man with an extraordinary imagination inspired a team of underdogs to slay a giant and, as a result, birthed a 60 billion dollar industry.
– $8 – $18
Buy it here (AUS) Buy it here (US)
Related Gift Guides:
2019 Father's Day Gift Guide – The Outdoorsman
2019 Father's Day Gift Guide – The Luxury Lover
View All Gift Guides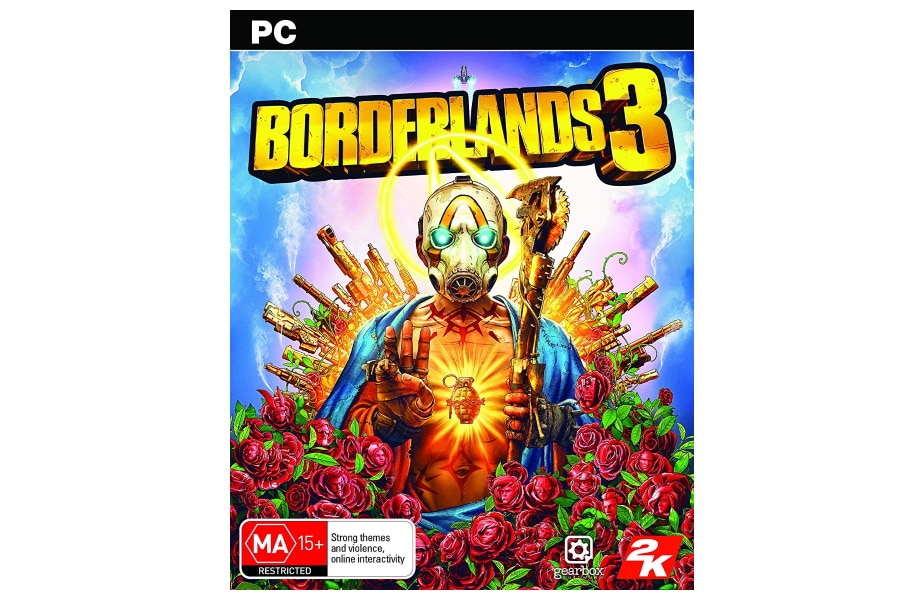 Borderlands 3
The original looter-shooter returns, packing gazillions of guns into an all-new mayhem-fuelled adventure for up to 4 players. Blast through new worlds and enemies as one of four brand new Vault Hunters – each with deep skill trees, abilities and customisation. Play solo or join with friends to take on insane enemies, score loads of loot and save your home from the most ruthless cult leaders in the galaxy. This one has been a long time coming.
Pre-order for a September 13, 2019 release
– $68
Buy it here (AUS) Buy it here (US)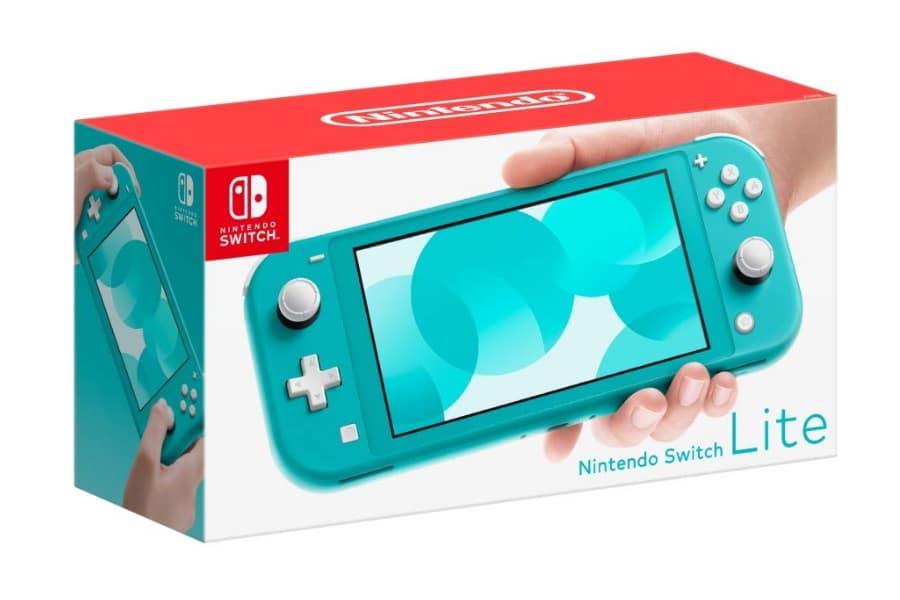 Nintendo Switch Console Lite
Nintendo Switch Lite is a compact, lightweight addition to the Switch family, with built-in controls and a d-pad for the first time. The system is designed specifically for handheld play, so you can jump into your favourite games wherever you happen to be.
Switch Lite supports all Nintendo Switch software that can be played in handheld mode. It's great for people who have lots of opportunities to play while travelling and is compatible with online and local wireless multiplayer with anyone who owns the original Nintendo Switch. The Switch Lite launches in four new colours including a special edition Pokémon variant.
Pre-order for a November 8, 2019 release
– $298 – $329
Buy it here (AUS) Buy it here (US)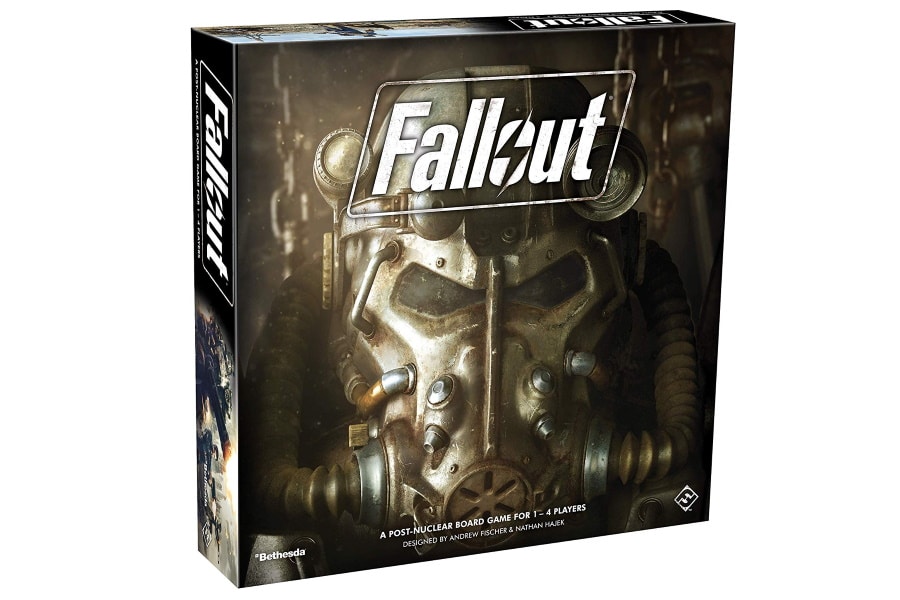 Fallout The Board Game
The popular Fallout series is transported into a post-nuclear adventure board game for one to four players. Based on the hit video games, each Fallout scenario is inspired by a familiar story. Survivors begin on the edge of an unexplored landscape before exploring a hidden map, fighting ferocious enemies, and building the skills to complete challenging quests and balance feuding factions. – $60
Buy it here (AUS) Buy it here (US)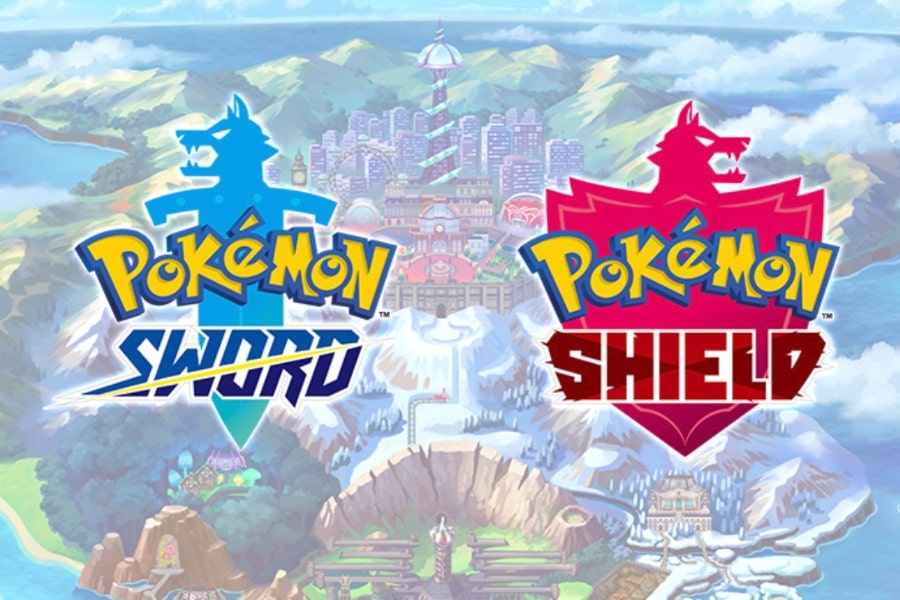 Pokemon Sword and Pokemon Shield
Pokémon Sword and Shield are the first original Pokémon games on Nintendo Switch. Players begin by choosing one of three new Pokémon – Grookey, Scorbunny, or Sobble before exploring the expansive Galar region. Like in previous games, players catch wild Pokémon and visit various Gyms in their quest to become Champion. However, they will not be alone. The newly discovered Pokémon chosen to be their first partner will be by their side every step of the way.
Pre-order for a November 15, 2019 release
– 69
Buy it here (AUS) Buy it here (US)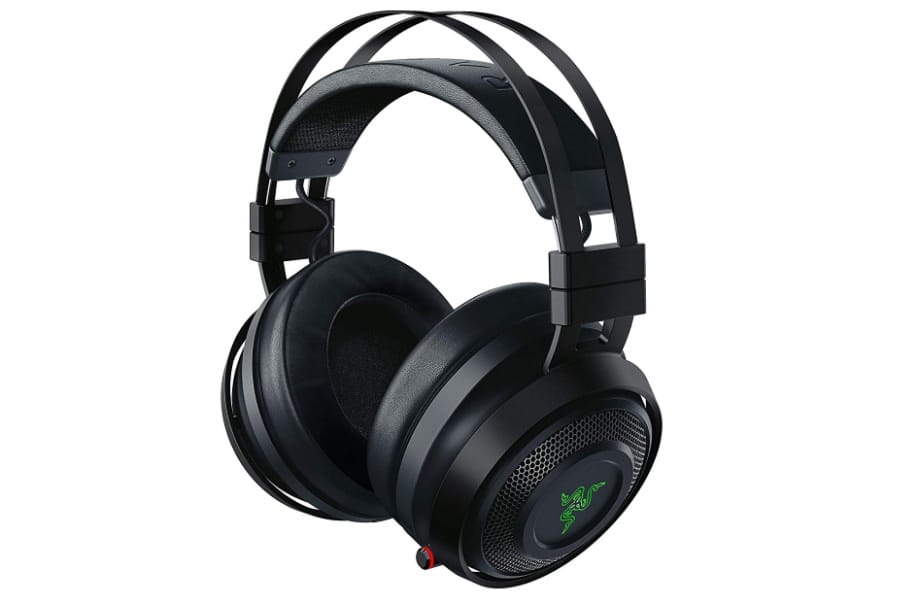 Razer Nari Ultimate Wireless Hypersense THX Gaming Headset
The next step in that eSports setup is a quality gaming headset. We recommend the Razer Nari Ultimate. This wireless PC headset is equipped with intelligent haptic technology that converts sound signals into dynamic touch-sensory feedback in real-time. Vibrations flow accurately from left to right and with different intensities depending on the audio cues.
There's also cooling gel infused within the ear cushions. Low latency means there's little-to-no lag in the audio, and the retractable mic disappears when not in use. Nice one!
– $335
Buy it here (AUS) Buy it here (US)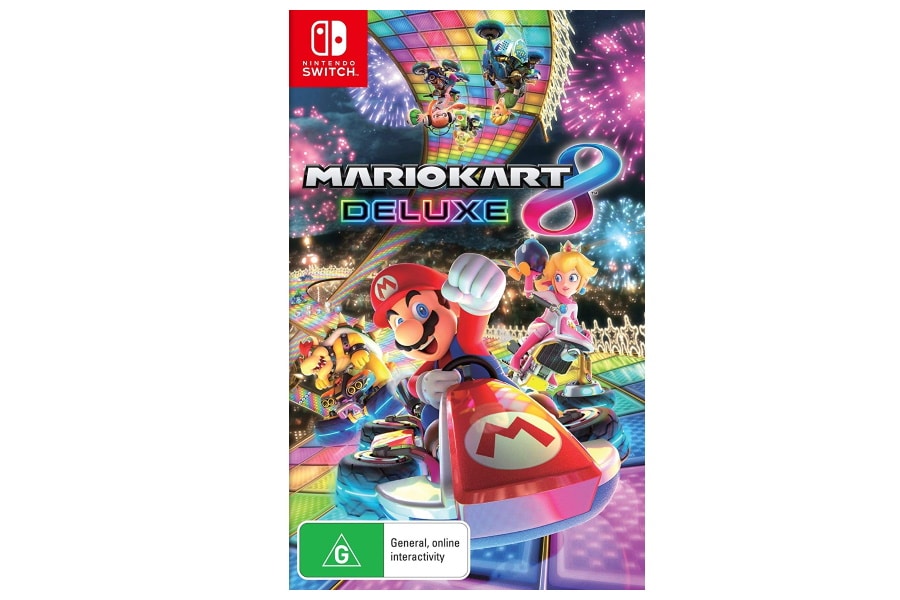 Mario Kart 8 Deluxe
Who can resist a classic like Mario Kart 8? Hit the road with the definitive version for Nintendo Switch. Play anytime, anywhere. Play locally in up to 4-player multiplayer in 1080p. Race friends and family or take them on in a revised battle mode on new and returning battle courses. There's a good chance that most Switch owners already own this game. If not, it deserves a place in their library. – $64
Buy it here (AUS) Buy it here (US)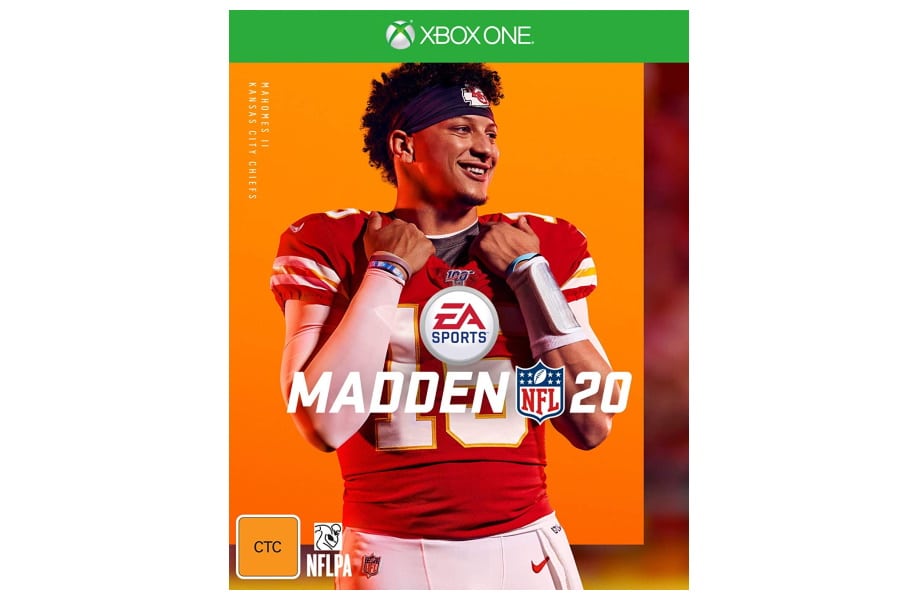 Madden NFL 20
In 2019, football fans can become the face of an NFL franchise and experience the journey to becoming an NFL Superstar. Players create an original college quarterback before playing through the College Football Championship playoffs for a shot at the NFL Draft and eventually a lengthy career. Madden NFL 20 features all-new abilities progression, more unique playbooks and an all-new on-field trainer. Of course, the staples like Franchise and Ultimate Team also make a welcomed return. – $69
Buy it here (AUS) Buy it here (US)
Related Gift Guides:
2019 Father's Day Gift Guide – The Outdoorsman
2019 Father's Day Gift Guide – The Luxury Lover
View All Gift Guides