Glamping – When Luxury Meets Nature
Presented by Hyundai
There's nothing like escaping the hustle bustle of city life and venturing out into the wilderness. As someone who enjoys camping and outdoor adventures, I've been intrigued by the latest "glamping" movement, which involves luxurious camp-esque style accommodation, allowing you to enjoy the glory of nature whilst eliminating some of the annoying hassles associated with traditional camping. In order to experience glamping first hand, we jumped in the all-new Hyundai Tucson Highlander and travelled 3.5 hours from Sydney to glampsite "The Escape" to discover what all the fuss is about.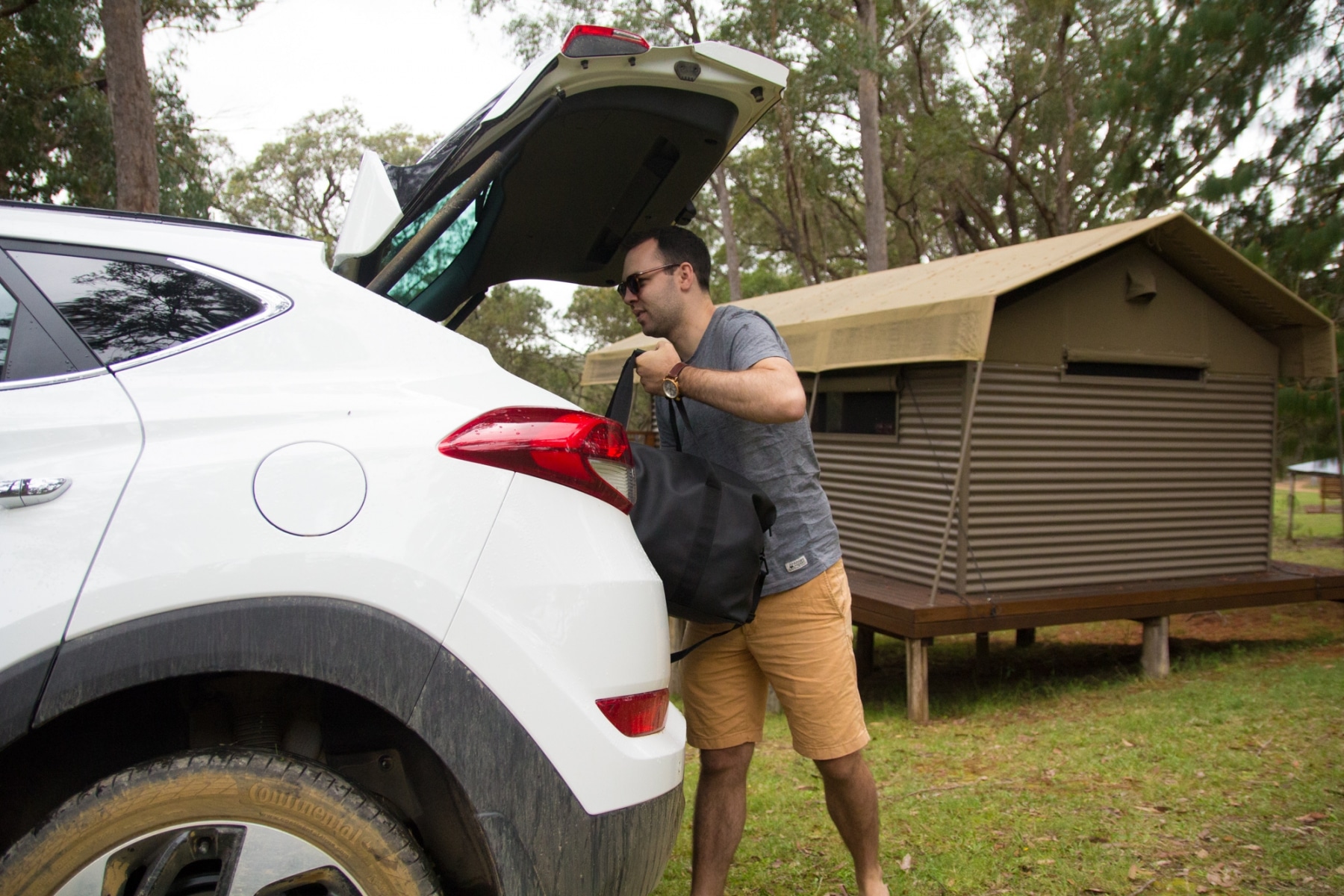 Set deep in bushland on the banks of the picturesque Clyde River on the NSW south coast, the remoteness and tranquillity of the site is on par with what you'd expect from any great camping adventure. Unlike a traditional campsite, however, the standard of accommodation is far superior, offering a level of luxury and sophistication that make you feel right at home. There's no hassle of rigging tent poles together or finding flat, dry ground to pitch your tent, the friendly owner/operators Colin and Lucile offer a high level of personalised service to ensure everything is taken care of so you can focus on the activities that relax or excite you the most.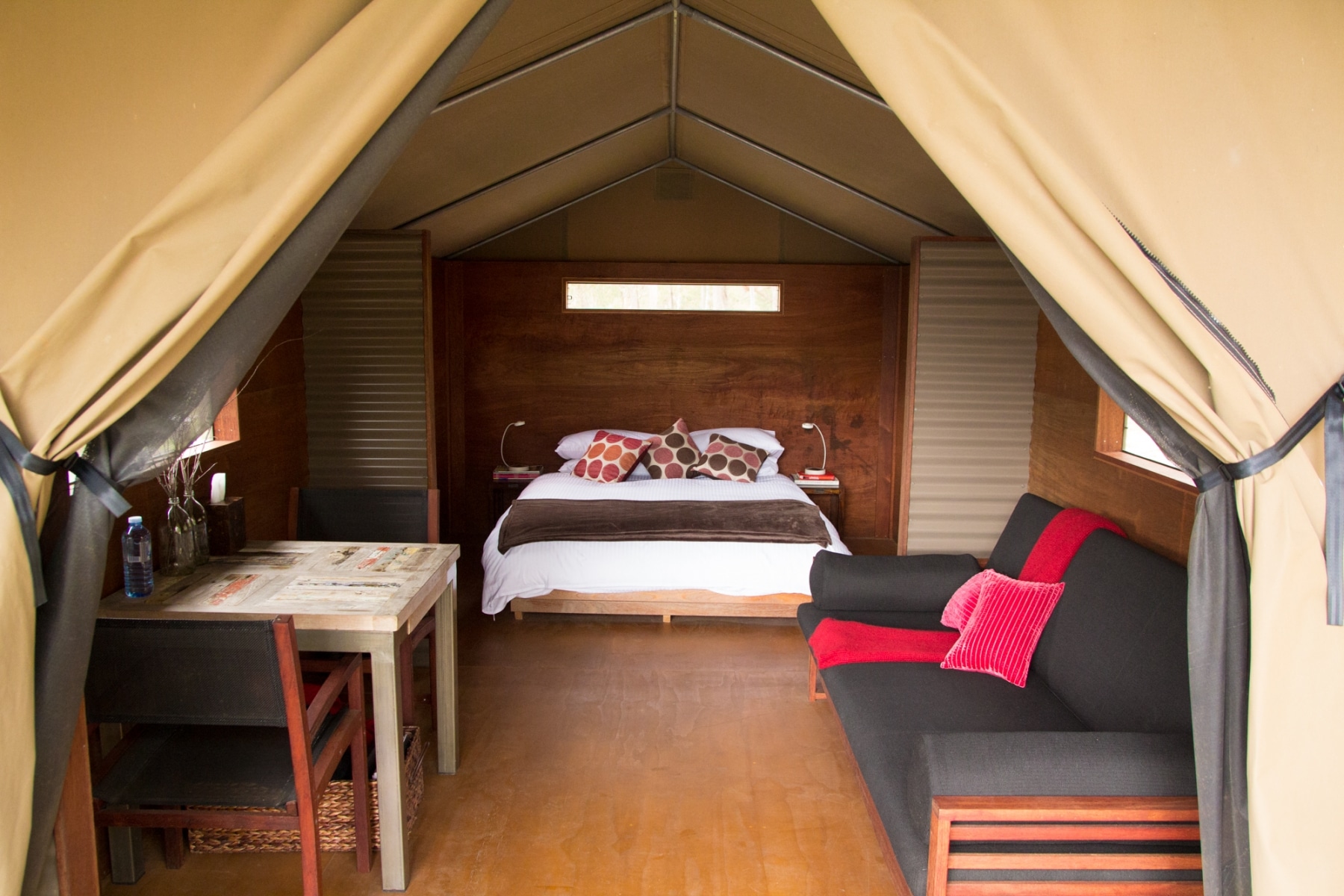 Forget about canned food, at The Escape we were served freshly prepared restaurant quality meals. Guests still sleep in tents, but unlike the two-person canvas clown cars that you buy from the discount camping store, these tents are furnished with a queen size bed, sofa, table, chairs and a deck overlooking the river. And thankfully there's no need to dig a hole when there's actual toilet facilities, warm showers and even a bathtub on site!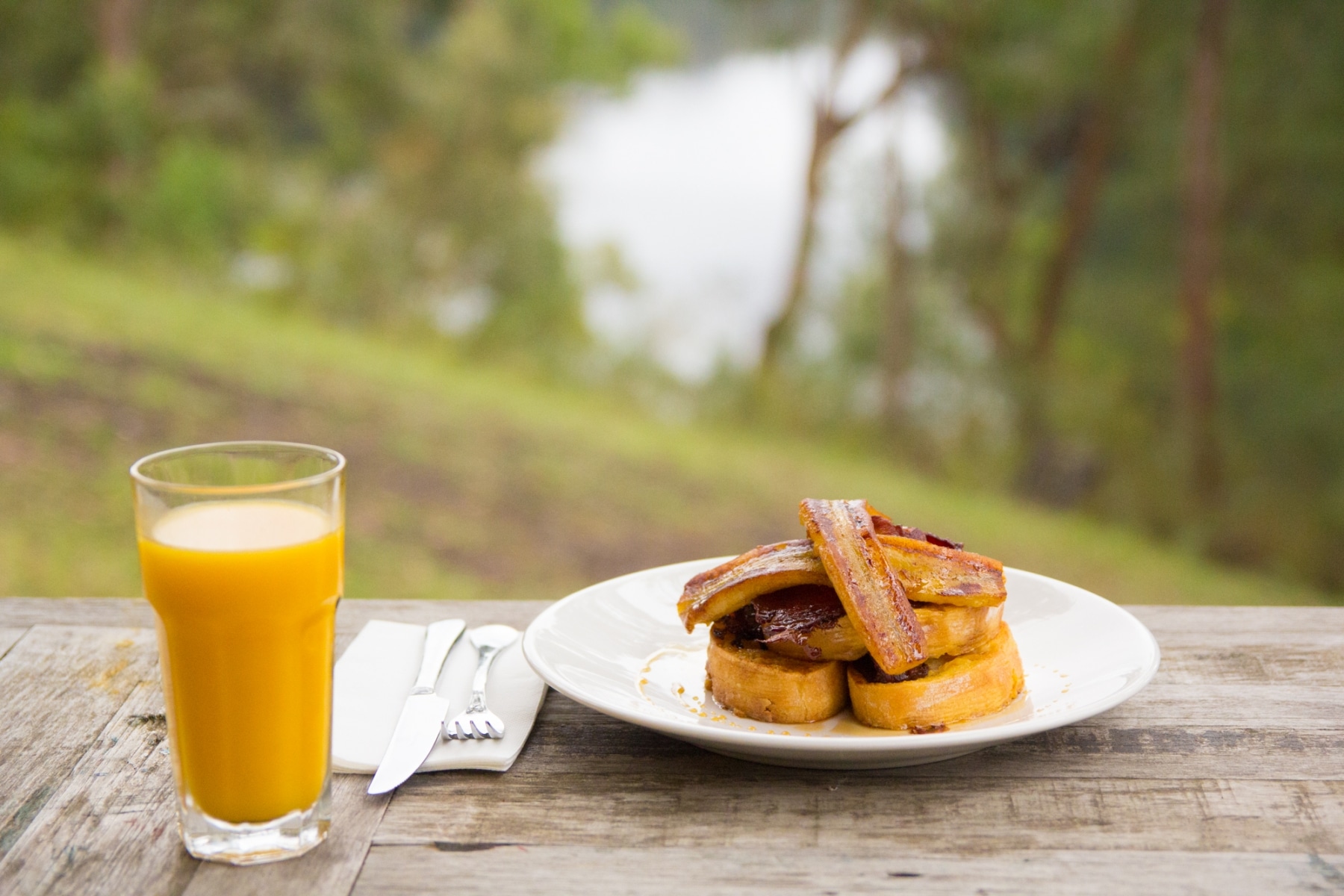 The setting was pristine, the service excellent and the experience truly unique. It's clear to see why this style of luxury-meets-nature vacation has become such a hit. The Escape is also self-sufficient, producing its own water and powered by solar energy generated on site, making it an ideal destination for the 'ecotourist'.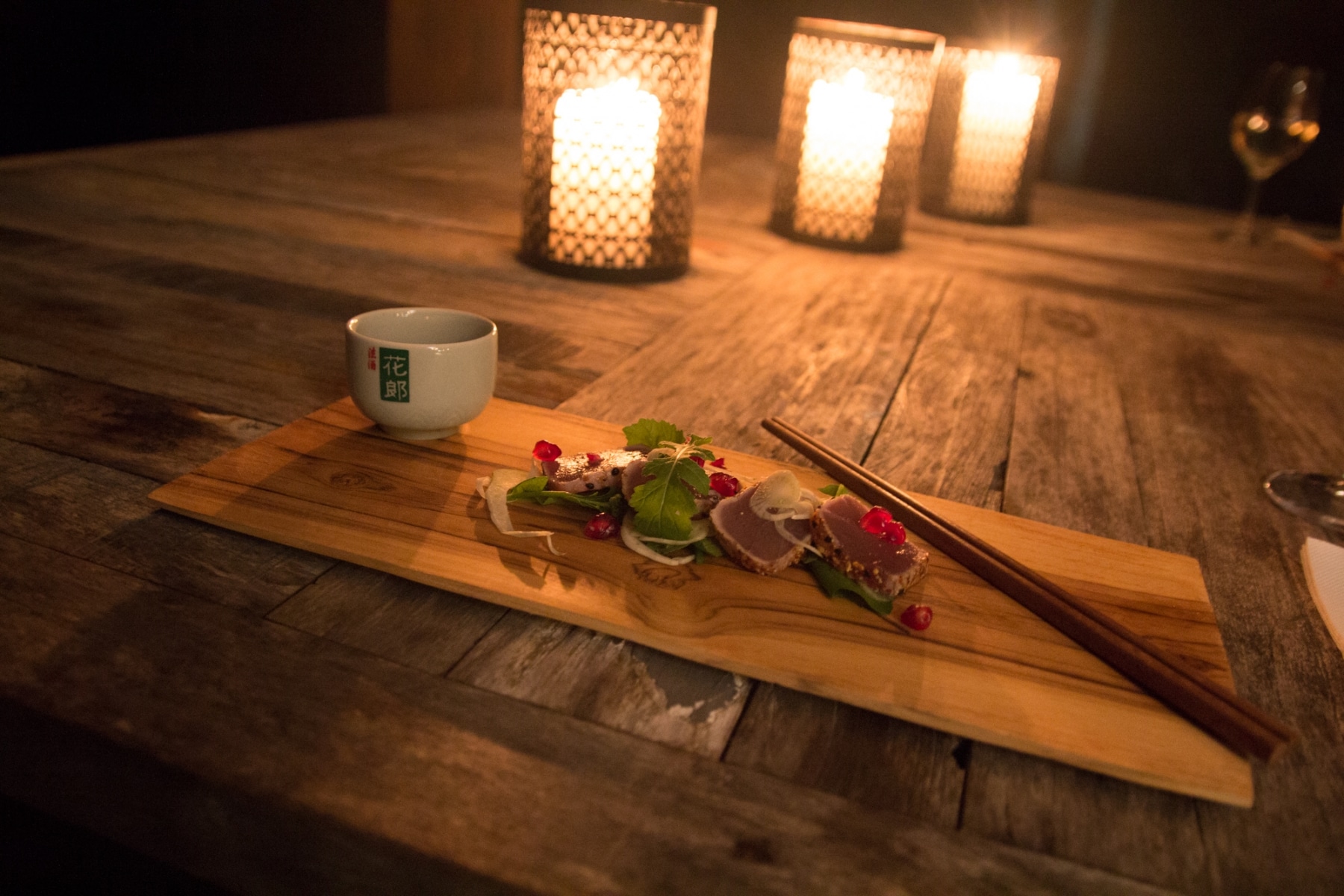 It's not all about the luxury either; you can find that at any five star resort. The owners made it very clear they're passionate about bringing things 'back to basics' and to help you escape to a peaceful retreat, without the need for wifi-passwords, constant email updates or Instagramming. I found this incredibly relaxing.
From my first glamping experience here's a rundown on how to make your own glamping trip truly special.

The Preparation
Since your site preparation is all taken care of, there's no need to bring tents, sleeping bags or mattresses, which allows you to pack light, leaving room for your favourite recreational toys like mountain bikes, fishing rods or a guitar (because no camping trip is complete without someone fumbling over the chords to Oasis' – Wonderwall in front of the campfire). And although Glamping vendors offer a high level of service, mother nature isn't always as hospitable. Be sure to pack appropriately for the climate and weather of your chosen destination.

The Journey
The elimination of setup time presents an opportunity for exploration. When en route to your destination, dare to take the scenic drive or the road less travelled. Dirt roads, hiking tracks, off-road driving and river crossings can inject a bit of excitement into what is often a dull road trip. Some say "the journey is half the adventure", therefore make it so.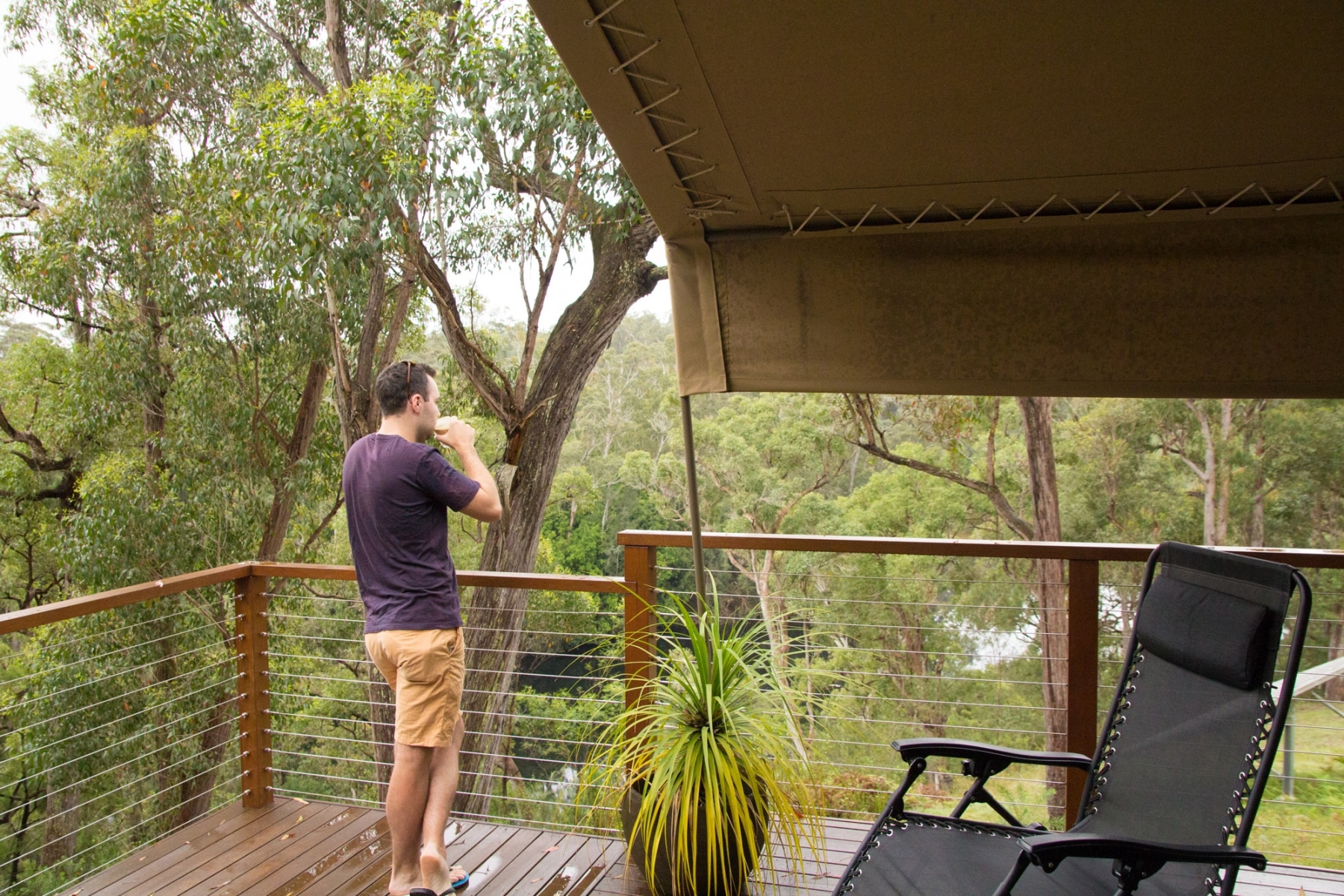 The Destination
Whether you're a fan of the beach, bush or dessert there's a glampsite for you. With the booming popularity of glamping, the options are plenty. I suggest the more remote the location the better, as is it stimulates a greater sense of freedom and escape. Best of all, there's little to no phone reception, so turn off your devices and tell your boss you'll speak to them when you're back.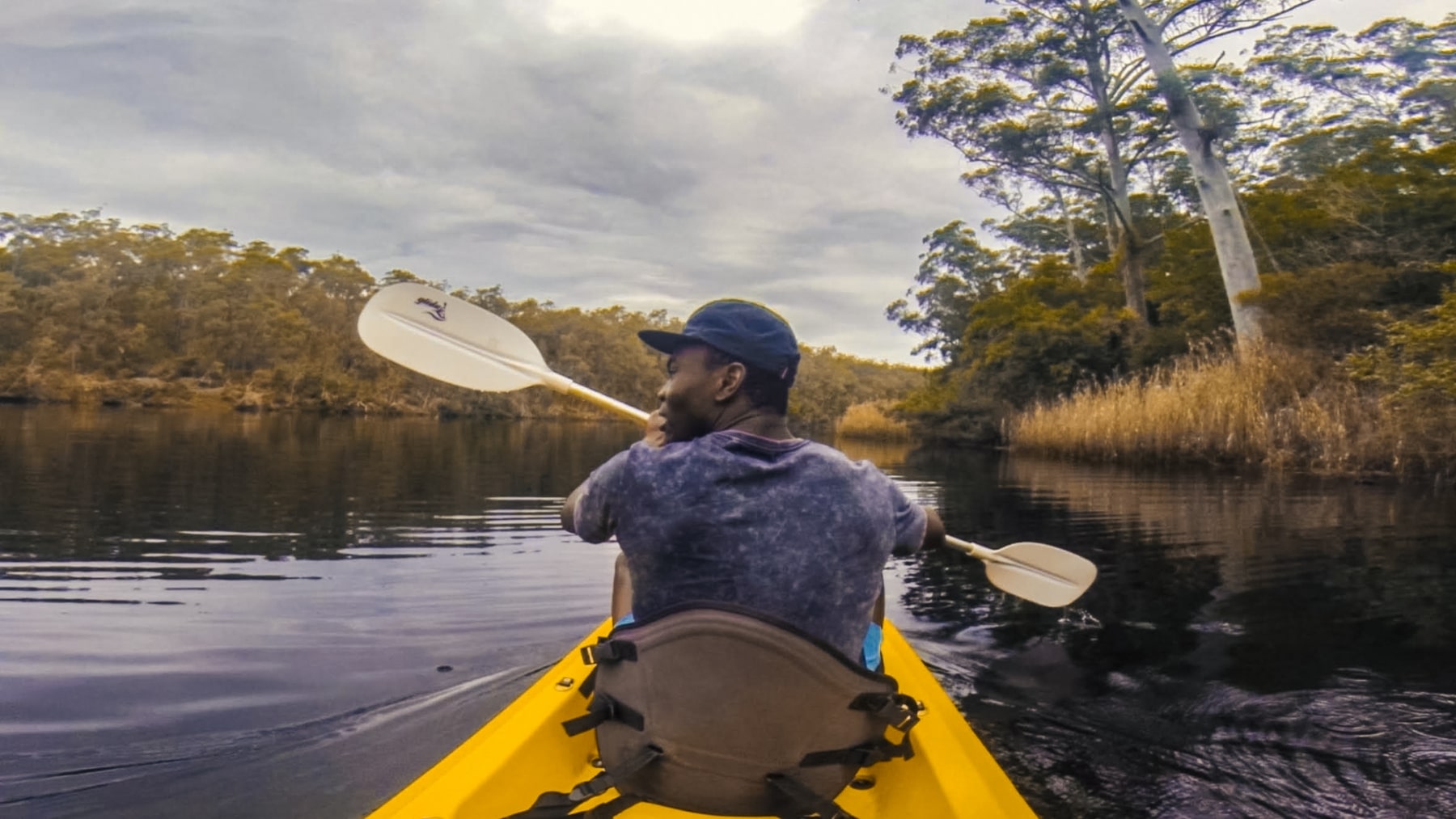 The Adventure
Although it's relaxing to toast marshmallows over a fire or read a book on a deckchair in the sun, sometimes you need to get the blood pumping with a healthy dose of adventure. Make sure you've got access to fun activities to keep you occupied.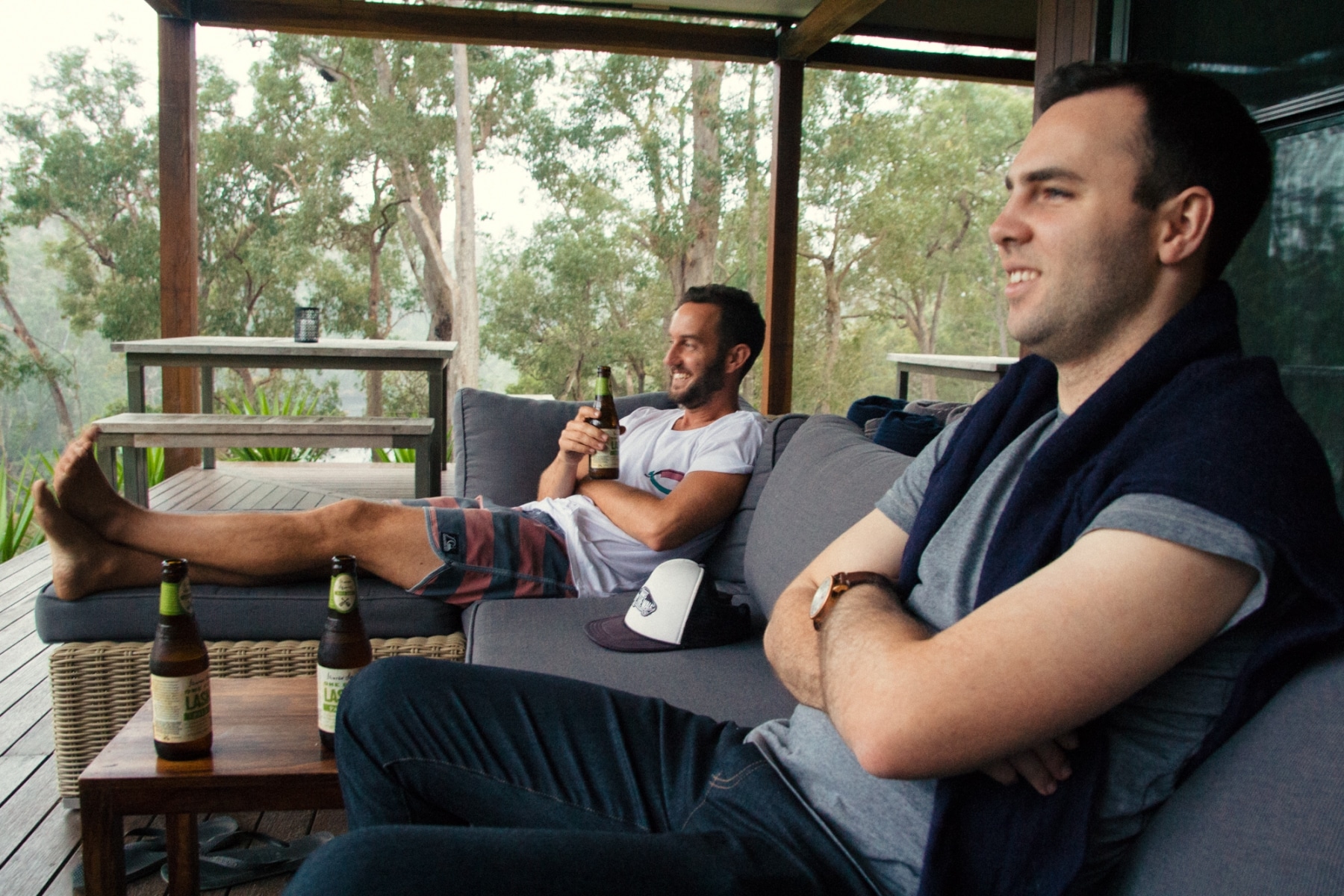 The Experience
By indulging in little luxuries such as having meals prepared for us, or not having to wake to the sound of an alarm clock, allows us to momentarily slow down our pace of life and fully enjoy the experience. Aside from the premium amenities and services we take advantage of whilst glamping, the real luxury lies within the pleasure of being at one with nature.