Haircuts & Whisky – Barangaroo Barber Shop
The barber and the bartender have a lot in common. They're good listeners; paying close attention to each client's particular needs and desires, but also hearing about their day, their problems; maybe a relationship breakdown or a new boss. They keep the confidences of their clients as closely as any lawyer or psychiatrist. Most of all, though, those who have made a name for themselves have done so by relentlessly finessing their craft.
You'll also like:
What Grooming Products Every Man Should Own
50+ Best Short Hairstyles & Haircuts For Men
20 Best Barber Shops in Sydney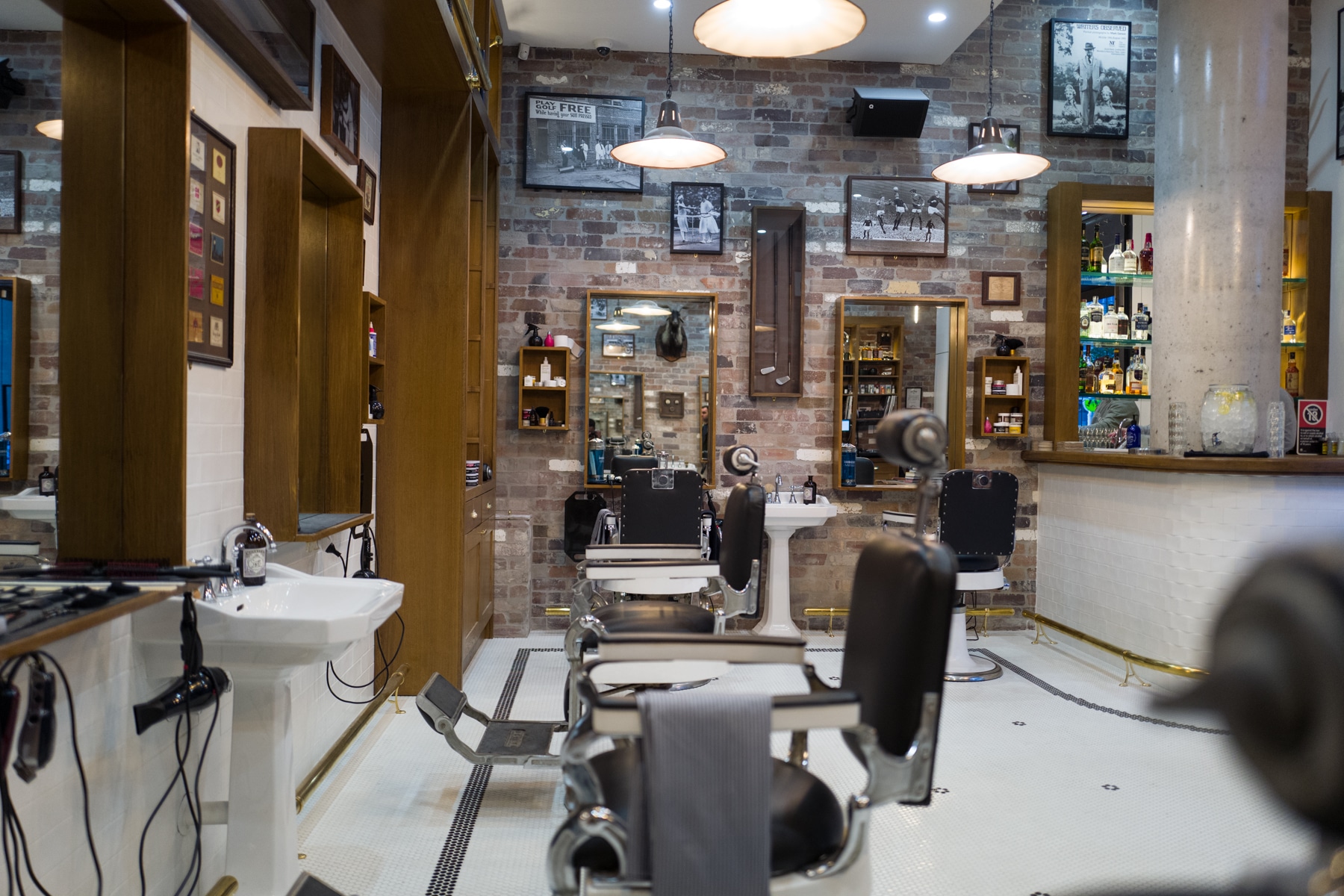 Clearly, we aren't the first to appreciate the similarities. Three years on from the launch of the award-winning Barber Shop on York Street Sydney, Mike Enright has opened his second boutique men's grooming parlour/cocktail bar hybrid – The Barber Shop Barangaroo. A continuation of their classic, premium barbershop brand, the new Barangaroo venue offers clients a tailored and intimate barbershop experience paired with a selection of fine spirits, cocktails and craft beer. The result, as Enright puts it, is a bar atmosphere within a barber's parlour.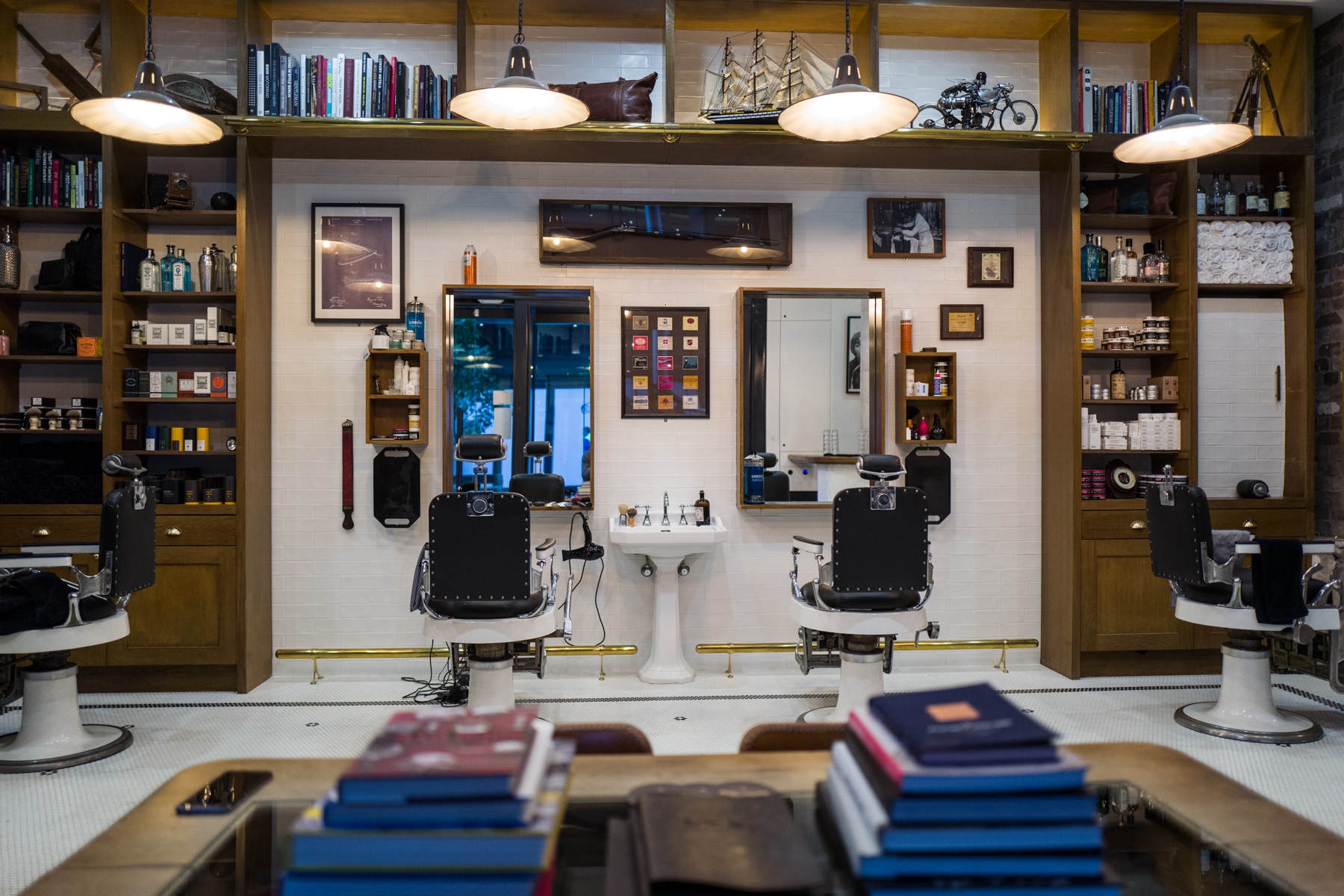 The new store, located in Sydney's emerging Barangaroo precinct, focuses less on the liquor and more on the barbering side than its older sibling, boasting six Barber Shop chairs to York Street's three. Enright's 'old-timey' vision for the space is evoked wonderfully by the artefacts that cover the walls, while the magnificent barbers chairs themselves date back to the 1960s and 70s. The shelves are stocked with bespoke retail goods for sale, including premium Cologne, beard oil and lifestyle apparel such as books and quality leather products. In the corner is the intimate cocktail bar, serving fine beverages for relaxation before grooming services.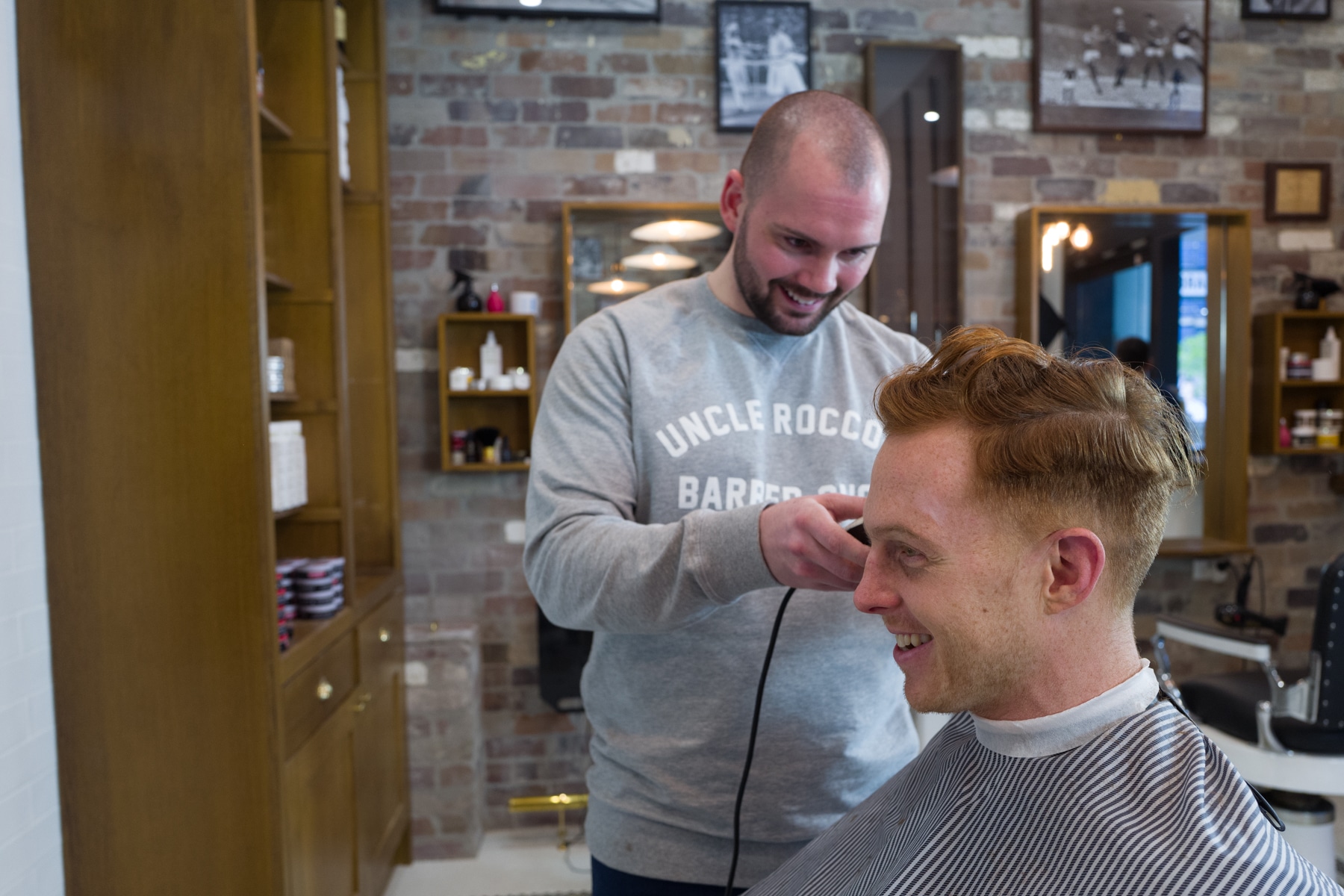 Don't be fooled by the parlour's vintage charm, however – the professional barbers have honed traditional barbershop methods to deliver the best contemporary cuts, shaves and trims for the discerning gentleman. Whether you're after a full skin fade or just a beard trim, The Barber Shop Barangaroo truly is the whole package. 'Your hair really defines you as a person', says manager Jacob Martin; if a some healthy self-reflection is what's in order before your next haircut, how better to do so than with a Balvenie Cocktail in hand?
Check out the Barangaroo Barber Shop 
Looking for more Aussie barber shops of exceptional quality? Be sure to check out our list of the 20 Best Barber Shops in Sydney and the 17 Best Barber Shops in Melbourne.
You'll also like:
What Grooming Products Every Man Should Own
50+ Best Short Hairstyles & Haircuts For Men
20 Best Barber Shops in Sydney