If you're one amongst millions of men with ongoing hair loss, there's a good chance you've heard of finasteride. Widely-known by brand names such as Proscar and Propecia, this prescription pill is used to treat either the symptoms associated with an enlarged prostate or male pattern baldness.
Given that anywhere from 30-50% of men will experience hair loss by the age of 50, it's no surprise that finasteride remains popular in places like the USA. However, as with any prescription-based medication, this one carries potential side effects. That includes long-term (and in some cases, permanent) sexual dysfunction, amongst other things.
Before you procure a prescription, it's crucial to learn about finasteride's possible side effects, uses, and results. More importantly, you should know about alternative treatments from companies such as Vault Health. For example, their Phytotress Hair System reduces the risk for things like erectile dysfunction (ED) by synergising finasteride with other ingredients to create a topical liquid. A specially-formulated shampoo is also part of the treatment plan.
While on the subject, Vault Health is one of the leading names in telehealth medicine, providing treatments for low testosterone, hair loss, muscle loss, and other conditions. We'll circle back to this company below and take a deep dive into their Phytotress Hair System. In the meantime, here's everything you need to know about finasteride, including definitions, results, uses, and side effects.
What is Finasteride?
Most often presented as an oral tablet, finasteride is the generic name for brand-name prescription drugs like Proscar and Propecia. An unconjugated steroid, it can be used to treat different conditions depending on things like type and strength.
Proscar is used to treat the symptoms of benign prostatic hyperplasia (BPH) in men with an enlarged prostate. It's often prescribed in tandem with other drugs as part of a combination therapy treatment.
Propecia, by contrast, is used to treat male pattern baldness. It comes available (by prescription) in 1 mg tablets and can be taken with other drugs. It's recommended that men take one Propecia pill daily for a minimum of 3 months if not 4. Soon after that, they should start to see results.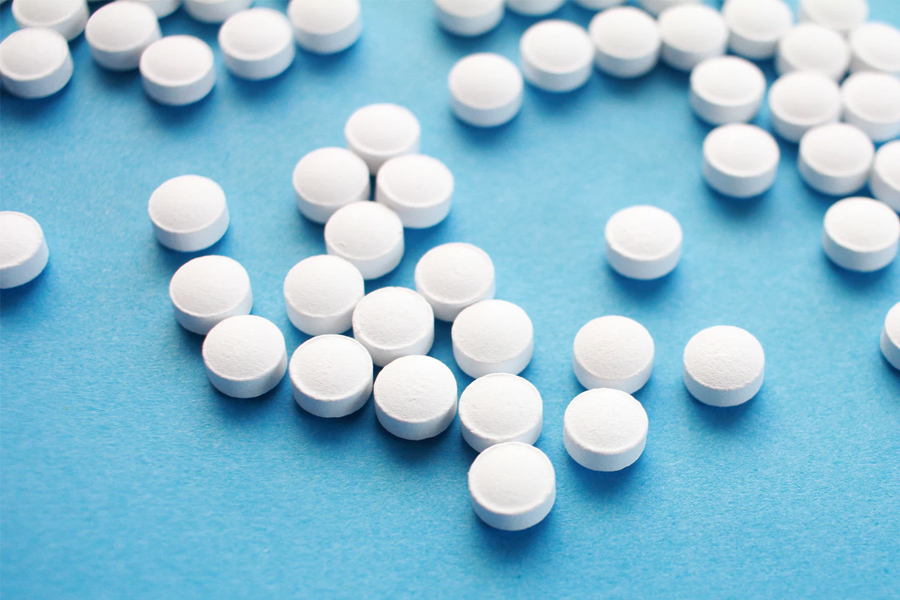 How Does Finasteride Work?
Inside the male body, testosterone hormones can convert to dihydrotestosterone (DHT), potentially leading to prostate growth and hair loss. Finasteride works by preventing this conversion process and thereby blocking the production of DHT.
As a result, finasteride can inhibit prostate enlargement or help manage adjoining symptoms, slow down male pattern baldness, and promote hair regrowth. This process of blocking the production of DHT will not typically affect the hair on other parts of the body.
Does Finasteride Actually Deliver Results?
Based on numerous studies, finasteride works and works well. In fact, the drug reportedly slows hair loss in about 88% of male users and promotes hair growth in approximately 66% of male users.
Should you start taking finasteride in either its generic or brand-name form, you might see results in as little as 3-4 months or as long as 9-12 months. On average, you can expect to see results in about 6 months time.
What are the Finasteride Side Effects?
As mentioned above, finasteride is a prescription medication and you already know what that means: potential side effects. Whether you're taking a generic or brand-name version, you're at risk for the following finasteride side effects:
impotence
loss of interest in sex
trouble having an orgasm
erectile dysfunction
abnormal ejaculation
swelling in your hands or feet
increased tenderness and swelling in your breasts
dizziness
weakness
headache
runny nose
skin rash
sudden fatigue or the feeling that you might pass out
depression
lumps or pain in your breasts
nipple discharge
swelling of lips, tongue, throat, or face
If you experience serious side effects like the sudden discharge of fluid from your nipples, extreme swelling in the face or throat, or fainting, it's important that you call your doctor immediately. When your symptoms feel life-threatening, dial 911 (or its counterpart in your part of the world) and report a medical emergency.
You might also notice the prevalence of sexually-related disorders such as erectile dysfunction (ED) and decreased libido. While not necessarily life-threatening, these potential finasteride side effects are more common. In some cases, they can even be permanent. That's why it's important to seek alternative hair treatment methods, many of which carry far less risk.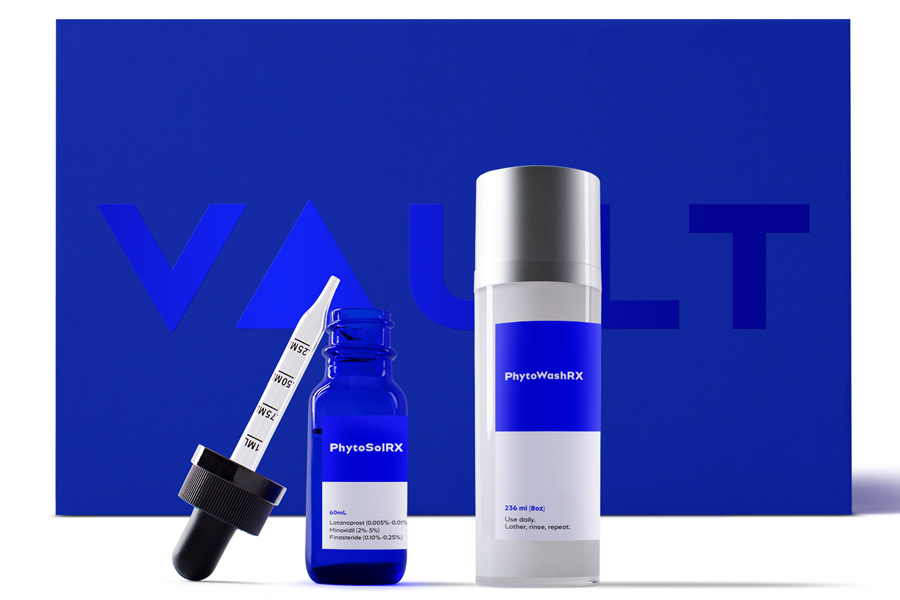 What Makes Vault Health's Phytotress Hair System Different?
If you're unfamiliar with Vault Health, allow us to make a proper introduction. A truly modern company, they put you in touch with experienced medical professionals through an online portal. Taking both your current needs and previous medical conditions into account, the professional will recommend an effective treatment plan and provide the necessary prescription(s).
Once you're signed up for a treatment plan, every component is sent straight to your door in a quick and discreet manner, free of charge. Vault's operation is truly top of the line and that pertains to the formulas and the support network alike. Put simply, this is everything you want out of a modern men's health service.
That brings us to the Phytotress Hair System, a safe and effective alternative to traditional finasteride tablets. At the heart of the treatment is a topical liquid of superb quality, which synergises three powerful ingredients to help maintain and grow hair. Those ingredients are as follows: finasteride, latanoprost, and minoxidil.
We already know about the benefits of finasteride and that this medication delivers results. By synergising it with other ingredients to create a topical liquid, the resulting formula carries far less risk for things such as erectile dysfunction.
Latanoprost is a prescription-only medication that was originally used for the treatment of glaucoma. It was subsequently found to promote eyelash growth and has been used to treat hair loss (in both men and women) ever since.
The third ingredient is minoxidil, which you might recognise as the generic version of Rogaine. It's available over the counter and known to maintain hair growth in men, presumably by improving blood flow to the scalp.
Vault's Phytotress Hair System also includes PhytoWashRX, an effective shampoo that combines amino acids and antioxidants to help hydrate and cleanse the scalp without causing irritation.
Between the topical liquid and powerful shampoo, the Phytotress Hair System typically prevents hair loss in just a few months and promotes hair growth in six months. All the while, you'll have virtual access to a Vault clinician, who can tailor the treatment to accommodate your ongoing needs.
Whereas finasteride pills may deliver side effects like ED, the Phytotress Hair System only presents a risk to those who might be allergic to one of its ingredients. Allergic reactions to the medication can include eye irritation, rash, itching, hives, shortness of breath, or swelling of the lips, face, and tongue. It is also possible for a change in hair colour or texture.
Men with male pattern baldness want to prevent further hair loss and promote regrowth for any number of reasons. One of those reasons could be that they want to appear more desirable. It's then somewhat ironic that taking finasteride pills carries the risk of erectile dysfunction.
Thanks to Vault Health, there's a much safer alternative that's no less effective. See if you qualify for the Phytotress Hair System to start reaping all the benefits of healthy hair, minus the unwanted side effects.
You'll also like:
9 Best Barber Shops in Brisbane
General FAQ
Can finasteride regrow hair?
By inhibiting the production of DHT, finasteride can help regrow men's hair. The drug reportedly slows hair loss in about 88% of male users and promotes hair growth in approximately 66% of male users.
What are the side effects of taking finasteride?
The potential side effects of taking finasteride include impotence, loss of interest in sex trouble having an orgasm, erectile dysfunction, abnormal ejaculation, swelling in your hands or feet, increased tenderness and swelling in your breasts, dizziness, weakness, headache, runny nose, skin rash, depression, and sudden fatigue. In more extreme cases, you could experience lumps or pain in your breasts, nipple discharge, or swelling of the lips, tongue, throat, or face.
Is finasteride a steroid?
Finasteride is an unconjugated steroid and highly lipophilic compound that prevents testosterone from converting into DHT. It's most commonly used to treat male pattern baldness or the symptoms associated with an enlarged prostate.