How to Boost Your Savings Without Butchering Your Social Life
In Partnership with Virgin Money
If your Sunday morning latte fix comes with a side-order of guilt, it's probably time to make a change. Rather than actively avoiding your bank account and recoiling in horror at the dent you made in your savings the night before, give yourself the confidence to crack open that banking app and beam with pride. The good news is, thanks to a massive announcement from Virgin Money, you don't have to give up your lifestyle to achieve it.
Understanding Your Money Habits
You might know them for their credit cards, but there's more to Virgin Money than meets the eye. Earlier this year, the financial institution unveiled a game-changer for young people, an all-new digital bank, backed by a new transaction and a couple of high interest savings account options, plus a reward programs designed to help Aussies get the most out of their money and have some fun along the way
When it comes to your finances, staying on top of your spending can be the first thing you throw in the 'too-hard' basket, but it's an important step in financial literacy. Despite what your mates might tell you, having a spending plan can help you make positive decisions for the future. Being able to categorise, control and assess your spending will let you assess whether that new car is a good call, or if you'll be on the Mi Goreng for the rest of the year. Thankfully, the new Virgin Money banking app takes the guesswork out of it.
Instead of combing through your statements, the new Virgin Money spend tracker utilises auto spend categorisation to show you how much you spend on things like groceries, eating out and bills. From here, you can set yourself a spend budget to start creating better money habits, while also adding tags for your purchases and gaining a richer view of where your money goes. You can even tag across all your Virgin Money transaction and savings accounts, including Joint Accounts, so you control your money. And that's where things get really interesting.
Learn How To Boost Your Savings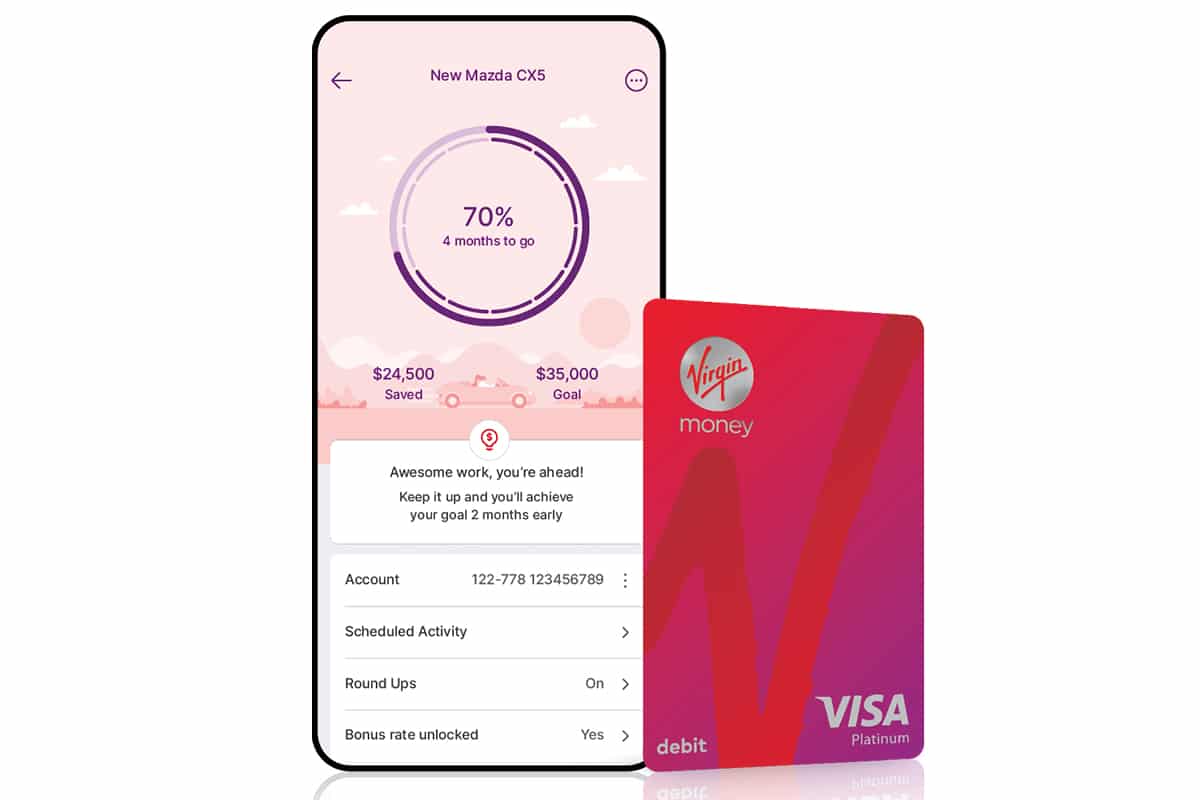 Virgin Money Go Transaction Account
It all starts with the Virgin Money Go Transaction Account and Virgin Money Rewards. Say goodbye to points you'd never spend and 'rewards' you'd never use, this new program recognises and rewards you, not just for your spending but for budgeting too.

This bundle of features is a first-of-its-kind for an Australian everyday bank account allowing you to earn points for how you spend and budget, alongside some pretty hefty rewards. Take, for instance, a handy injection of 5,000 Virgin Money bonus points until 31 October 2021 as a welcome for each new Virgin Money Go Account members, when you make a purchase, direct debit or BPAY payment in the first 30 days, which you can transfer straight into cash back into your spending account or savings account. Better yet, you can use these Bonus Points for a $20 Gift Voucher from loads of awesome brands or to erase the weekly coffee run.

 As one of the only bank accounts that gives you points on your everyday spend, Virgin Money can help you kick your savings goals, without even needing to leave the couch. With everyday customers who meet the Monthly Criteria, you'll earn 8 Virgin Money points on every purchase, direct debit or BPAY payment they make, the ability to build up and cashout has never been easier. Earning points on your everyday purchases, plus bonus points from nearly 100 partners in the program, you'll be surprised how quickly you can bank up 30,000 Virgin Money Points. Those 30,000 points are enough for a $150 gift card from THE ICONIC or enough to erase a purchase of up to $130 or a similar amount in cashback that you can choose to spend or save. The referral program also gives you 5,000 bonus points for each successful referral.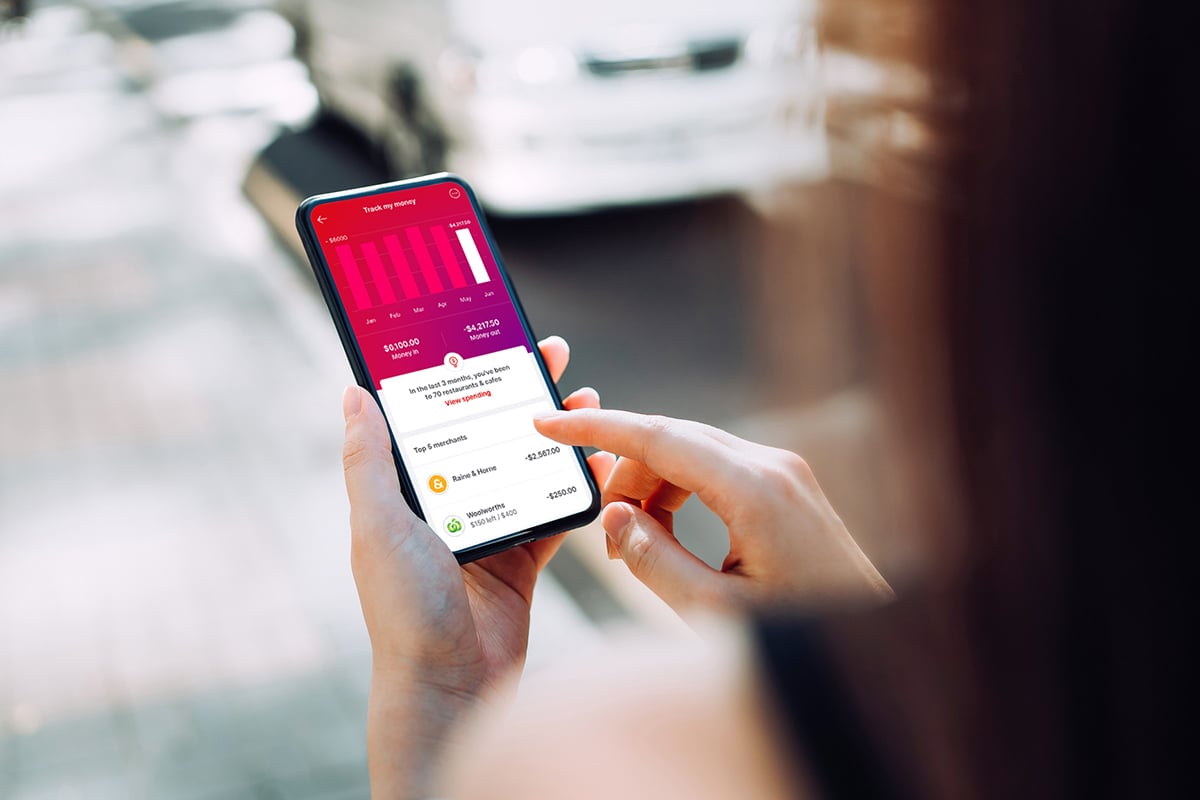 Virgin Money Boost Saver
The Virgin Money Boost Saver which comes bundled with the Go Account lets you maximise your savings. With this feature, you can have nine Boost Savers, allowing you to set up nine personalised savings goals, while scoring clever insights and real-time alerts to help you build good money habits. Through the new addition, you enjoy up to 1.20% p.a. interest on all your Boost Savers up to a combined total balance of $250,000 when you meet the Monthly Criteria each month. This means you can earn more towards your next holiday, a new set of wheels or a tattoo. You can even round up your purchases to the nearest $1 and send the change back into your savings account, just another way you'll boost your savings without even thinking about it.
So, what is the Monthly Criteria? If you are 25 years and older, all you have to do is deposit $2,000 or more into your Go Account from an external account, and make at least five debit card purchases, direct debit or BPAY payments which settle in the previous month. If you are between 18 and 24 years, that figure goes down to $1,000 and if you're between 14 and 17, you're automatically approved.
Learn How To Boost Your Savings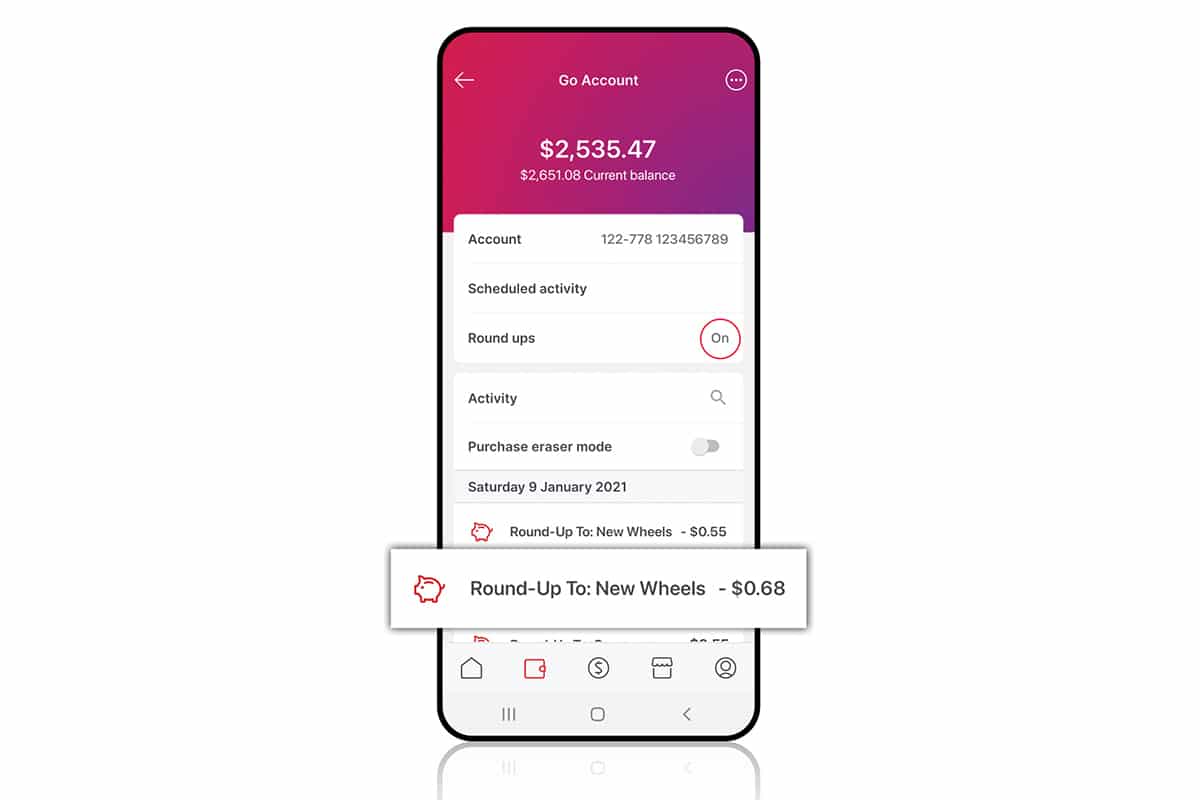 The New Era of Savings
With new accounts, new features and even a new app, Virgin Money is going all-in on savings. If you're ready to take control of your finances and build better spending habits, don't ditch your social life, ditch the outdated banks slowing you down. Check out Virgin Money's all new digital bank, kick your savings goals in 2021 and score 5,000 bonus Virgin Money  Points (before 31 Oct) and points on everyday purchases with the Virgin Money Go Account.
Disclaimer: The advice provided on this website is general advice only. It has been prepared without taking into account your objectives, financial situation or needs. Before acting on this advice you should consider the appropriateness of the advice, having regard to your own objectives, financial situation and needs. If any products are detailed on this website, you should obtain a Product Disclosure Statement relating to the products and consider its contents before making any decisions. Where quoted, past performance is not indicative of future performance. The user must accept sole responsibility associated with the use of the material on this site, irrespective of the purpose for which such use or results are applied. The information on this website is no substitute for financial advice.