Huckberry Finds – August 2018: Casual Fridays
As workplace norms adapt to modern trends, so too do the dress codes. Indeed, there might soon come a time when you can wear whatever you want on the job, whenever you want to wear it. Until that time comes, however, Casual Fridays remain the best way to express yourself without getting fired. Naturally, you'll still want to roll in sporting some genuine personality and style. For that, Huckberry has you covered. Check out our Huckberry Finds below, so that your Casual Friday might still render a serious impression.
You'll also like:
Huckberry Finds – March 2018: Adventure Awaits
Huckberry Finds – May 2018: Weekend Away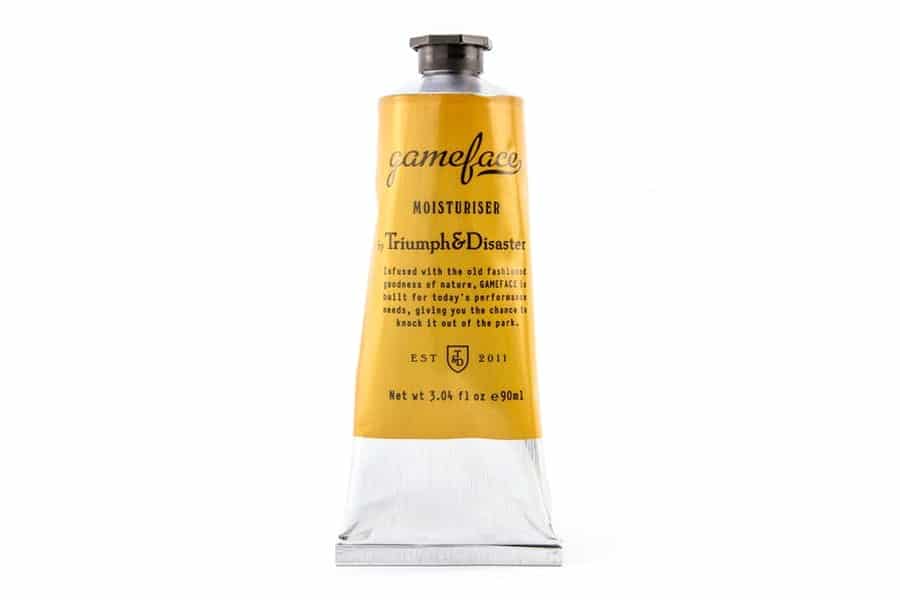 Triumph & Disaster Gameface Moisturizer
Sometimes, Casual Friday means skipping work altogether. Should you play hookey, you'll want your skin to stay moisturised no matter where the early weekend may take you. With ingredients like jojoba, ponga fern, and horopito, Gameface from NZ's Triumph & Disaster will deliver the hydration and rejuvenation you need. Stay fresh, gentlemen.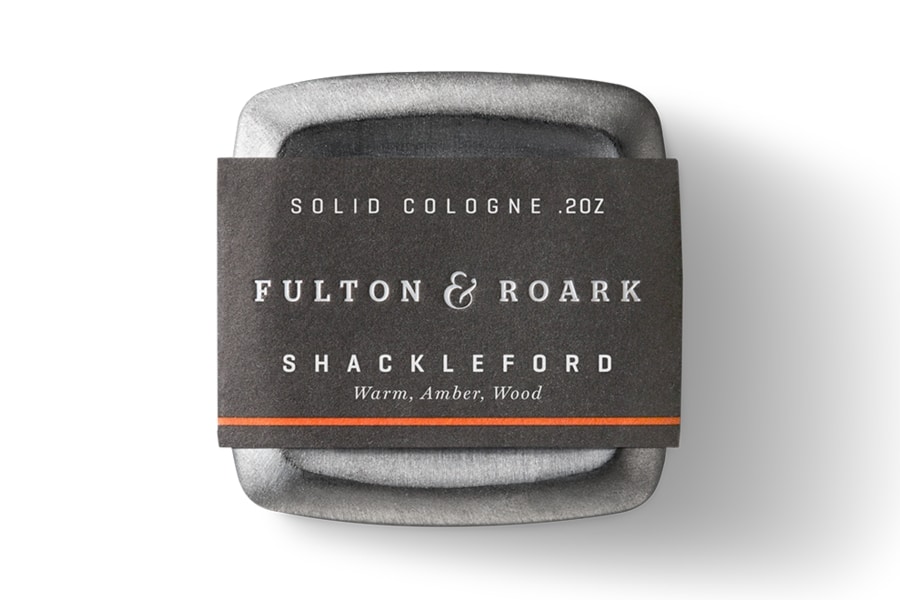 Fulton & Roark Shackleford Solid Cologne
Give your Casual Friday a long-lasting, aromatic boost with this solid cologne from Fulton & Roark. Made using high-quality ingredients, the cologne offers warm notes of sandalwood and amber, taking olfactory cues from South Carolina's Shackleford Banks.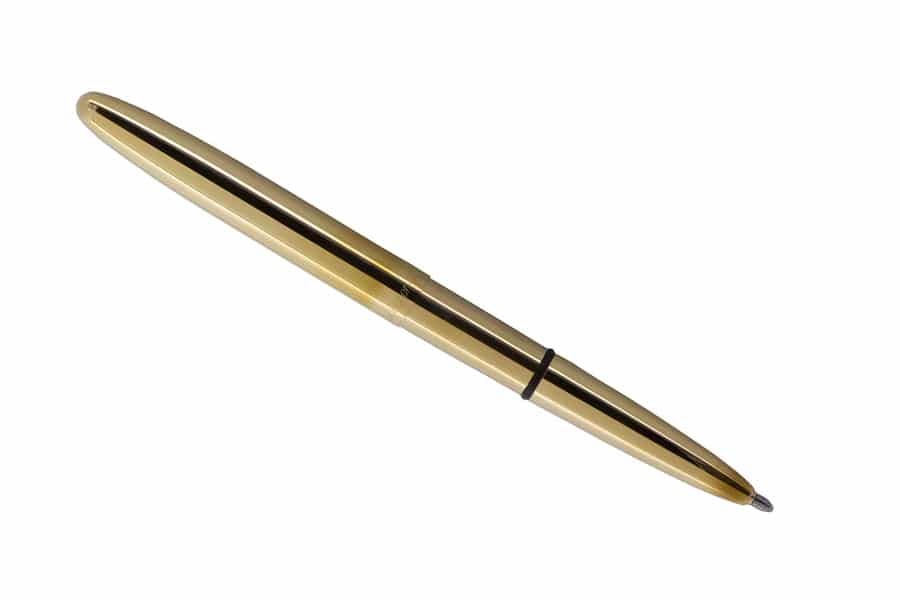 Fisher Space Pen Bullet Space Pen
Good for every day of the week, the Pen Bullet Space Pen includes a pressurised, refillable ink cartridge with specially developed ink. As a result, the pen lasts a lifetime and works in virtually any environment, including zero gravity. Whip this baby out at work and expect others to ask where you got it.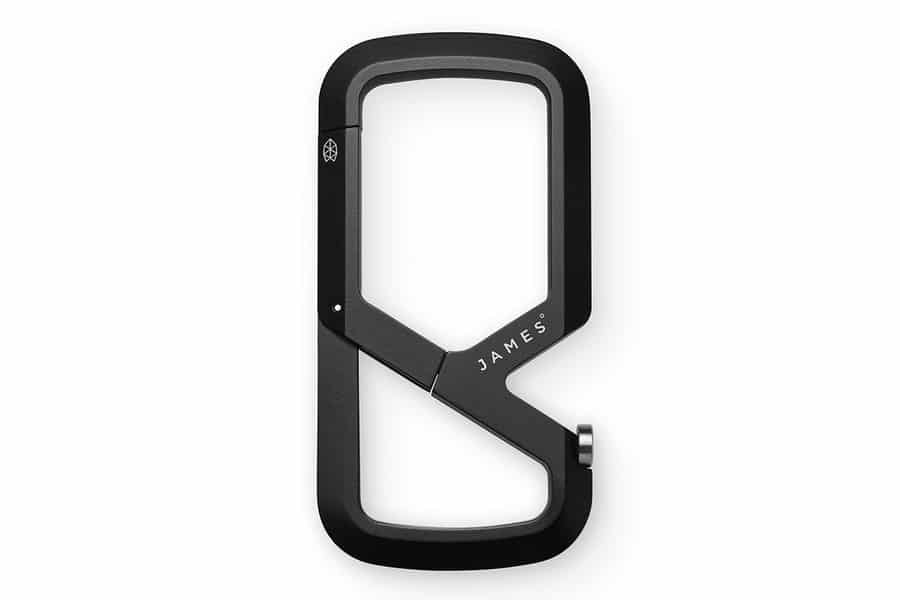 The James Brand The Mehlville
Up your EDC game in steadfast style with The Mehlville. Carved from a solid block of aluminium, the sturdy, lightweight carabiner hosts an anodised finish, making it resistant to wear. Also featured are dual compartments, a built-in bottle opener, and a seamless gate pin of stainless steel. Clip it to your bag strap or belt loop, attach your EDC, and consider yourself equipped.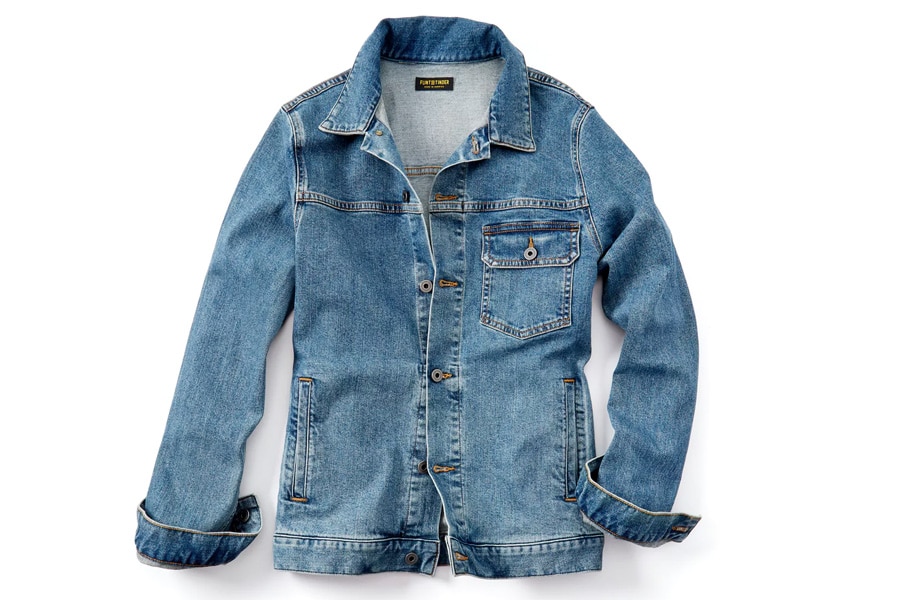 Flint and Tinder Denim Trucker
Cut, sewn and finished in Los Angeles, the Flint and Tinder Denim Trucker is one way to stay stylish no matter how casual your Friday might get. Thanks to the stonewash treatment, the firmly contemporary jacket will wrap you in comfort from the first wear to the last. Also included are all the pockets you could ask for.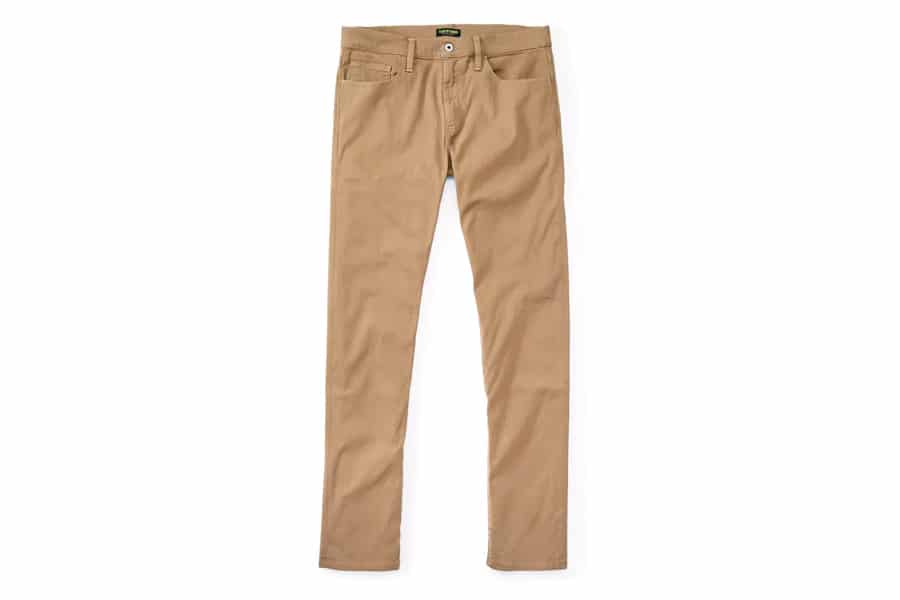 Flint and Tinder 365 Pant
Representing the best of all worlds, the 365 Pant from Flint and Tinder is cut like a jean, feels like a chino, and offers the perfect amount of stretch. It combines soft cotton with 3% Lycra for a slim, comfortable fit. Throw in some handsome colour, a metal button with antique finish, and a YKK zipper and you've got yourself the perfect pant.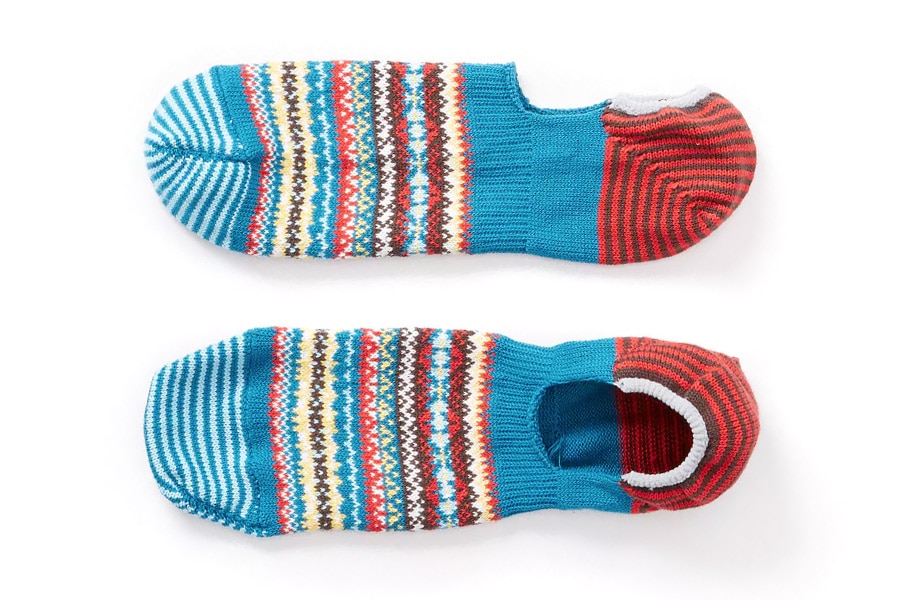 CHUP Tay in Navy
Four days out of the work week, your socks must toe the company line. On Casual Fridays, however, you can wrap some personality around those feet. When you do, consider these beautiful socks from CHUP. Made in Tokyo from a soft cotton blend, the socks feature a striking pattern, hand-linked toe and opening, and non-slip construction. This is what Casual Fridays are all about, folks.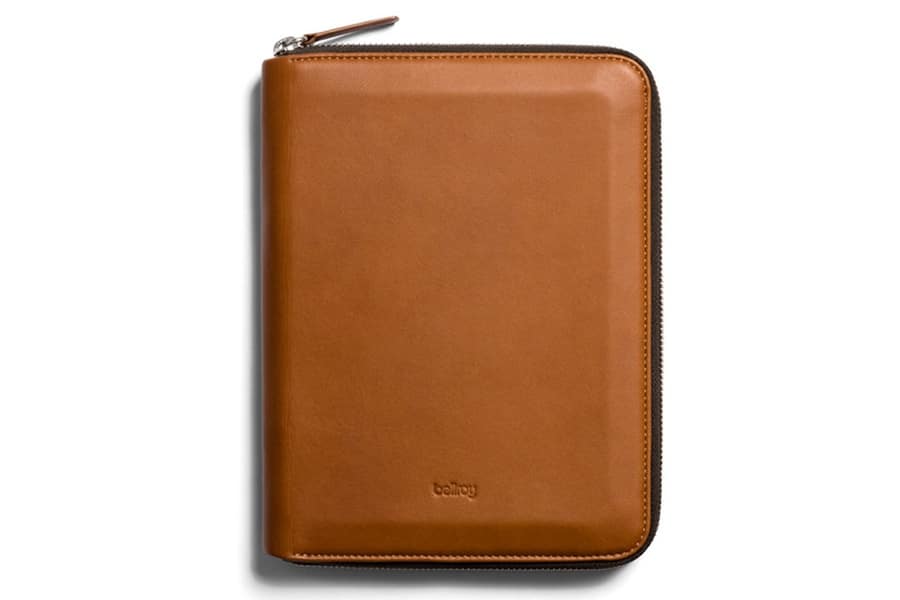 Bellroy A5 Work Folio in Caramel
It's no secret that we love Aussie leather goods brand Bellroy. Naturally, the A5 Work Folio–which is made with environmentally certified leather–is no exception to the brand's amazing standards. This is the perfect carry for an e-reader, small tablet, or A5-sized notebook, with additional pockets for smaller devices. Sealing the deal is a creamy caramel profile.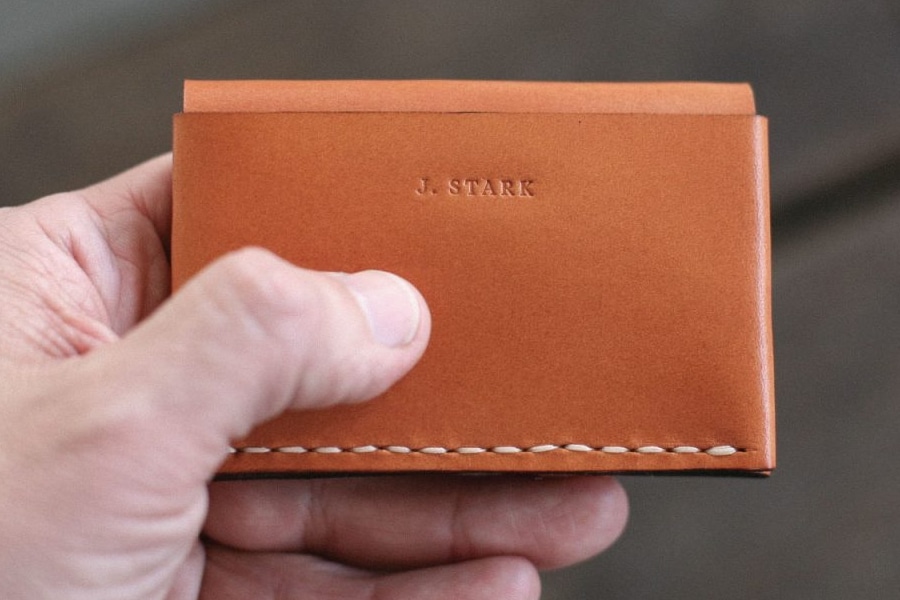 J. Stark Randall Wallet in Buck Brown Harness
If high quality and low maintenance is up your alley, then this premium wallet from J. Stark is calling your name. Made from American leather, the compact wallet hosts four pockets, burnished edges, and a completely streamlined design. You're not too fussy, and your accessories shouldn't be either.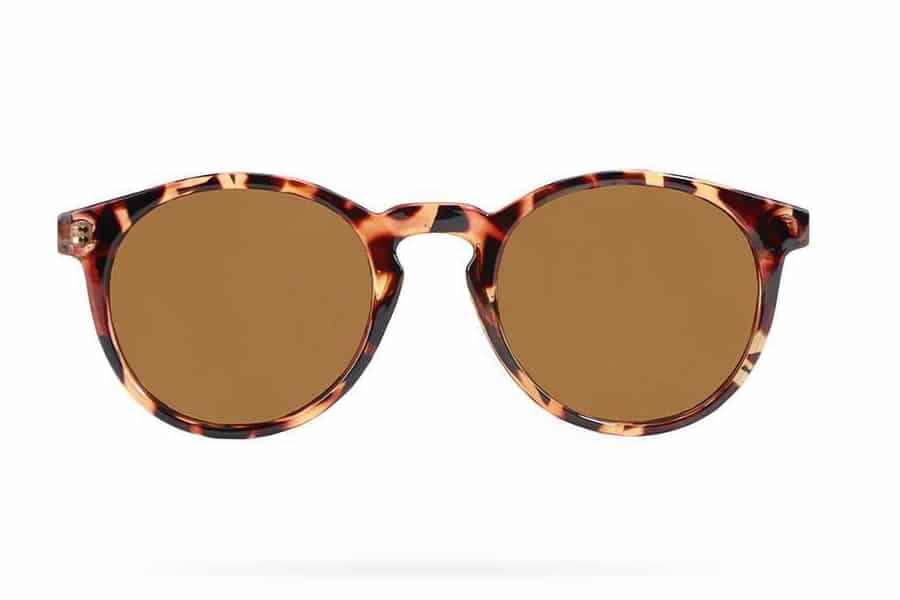 Sunski Dipseas in Tortoise/Amber
When developing this pair of stunning shades, Sunski took inspiration from a hiking trail across San Francisco's Golden Gate Bridge. Of course, there's no backstory required in order to appreciate the Dipseas' instant–and optimal–allure. Pairing rubberised tortoise frames with polarised amber-tint lenses, the shades deliver 100% full-spectrum UV protection, and host tri-spoke lock-tight hinges. Included with purchase is a microfibre bag and crafted carrying case. Meanwhile, Sunski donates 1% of its annual revenue to Save the Waves and Leave No Trace. In other words, you'll be feeling as good as you look when rocking these brilliant sunglasses.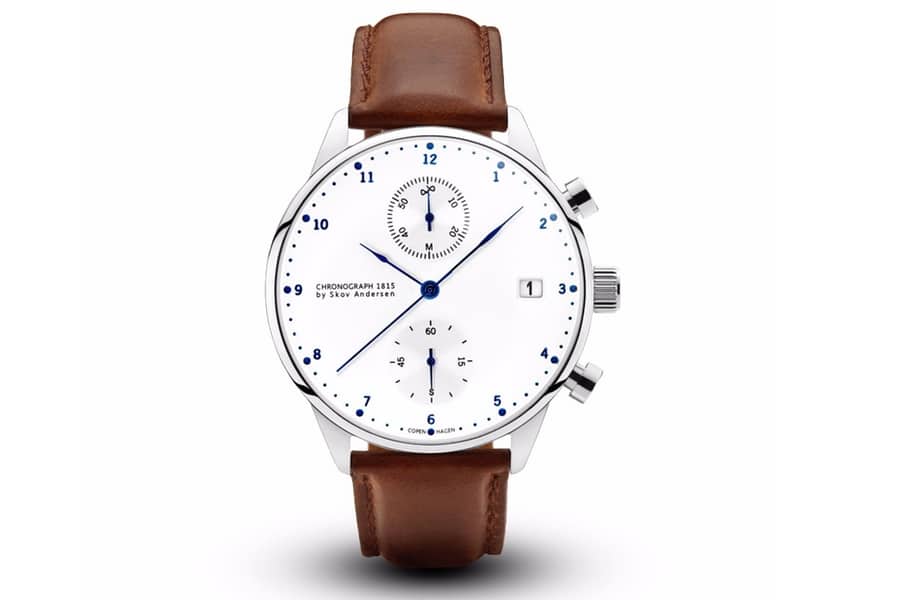 About Vintage 1815 Chronograph in Brown Strap
This quartz-powered timepiece comes to us from About Vintage, a brand that seeks inspiration from classic watch developments and designs. Accordingly, the 1815 Chronograph is named after the invention of the first chronograph. Perched under the crystal sapphire glass is a pearl white dial with royal blue hands and markers. Flip the 41mm stainless steel case over to find an individual number engraved onto the back. Affixed to the case is a smooth brown leather strap. Each watch comes inside a custom-made box of walnut wood. Classic, indeed.
You'll also like:
Huckberry Finds – March 2018: Adventure Awaits
Huckberry Finds – May 2018: Weekend Away