Huckberry Finds – August 2019: Cook Up a Storm
Are you savvy with the saucepan and creative with the crockpot? Can you cook up a tasty casserole and sizzle a mean steak? Do you get down with Bluetooth meat thermometers and Japanese knives of solid steel?! If so, then you're a homegrown chef with the skills, utensils, and recipes to show for it. On the other hand, a modern chef's arsenal is never truly complete. That's why we're throwing a bunch of indispensable kitchen products your way. Each one comes from Huckberry and will up your culinary game, guaranteed. Prepare to cook up a storm!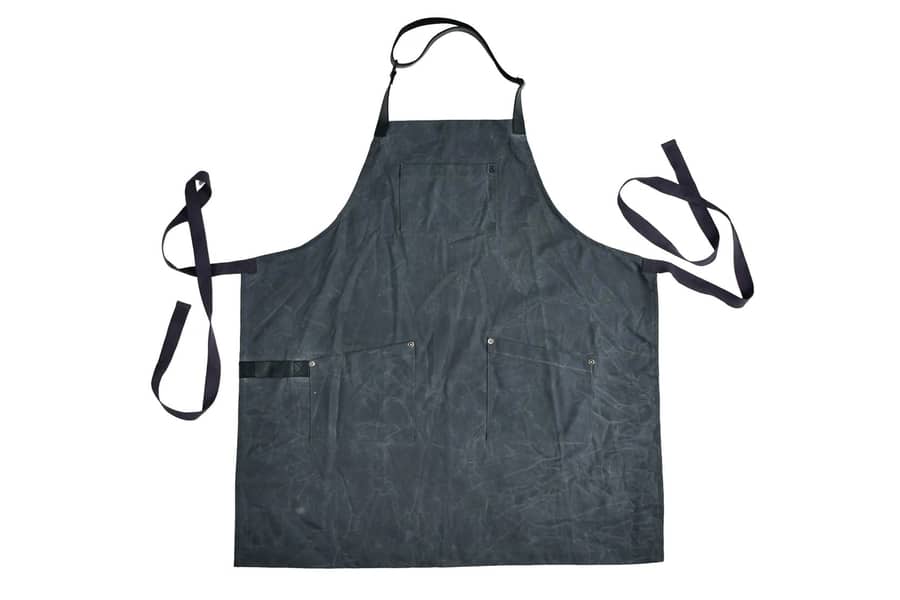 Hedley & Bennett Waxed Canvas Apron
Don't settle for any old chef's apron when you can get this one from Hedley & Bennett. It's made out of British Millerain waxed canvas, which is pretty much as great as canvas can get. Not only is the apron water-resistant and re-waxable, but it will develop a rich and unique patina over time. Throw in a soft leather neck strap, rear towel loop, and handful of trusty pockets, and you have yourself a lifetime keeper.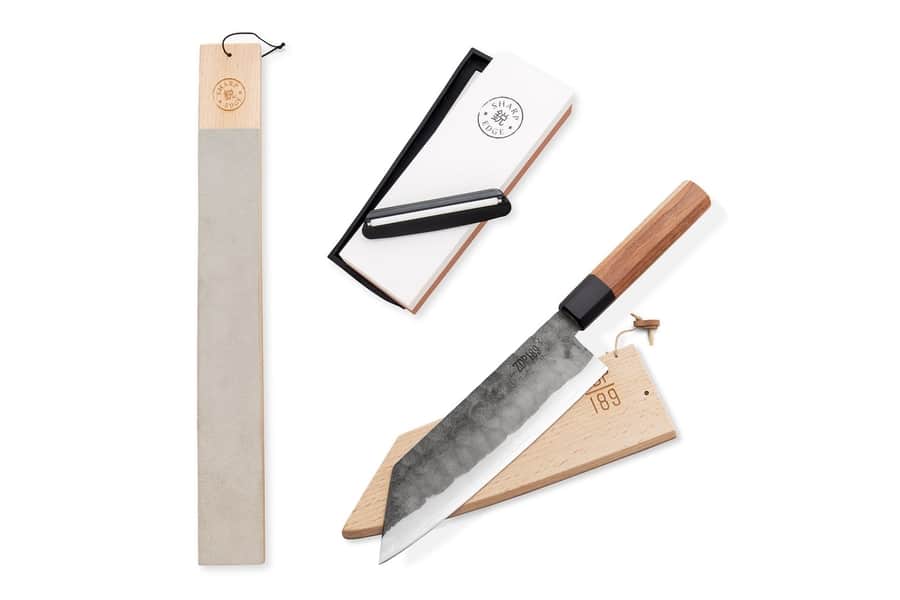 Complete Bunka Knife Kit by SharpEdge
You don't have to visit Japan to know that they treat kitchen knives like veritable works of art. Bring some of that superior quality into the home by way of the Complete Bunka Knife Kit. Each knife is hand-forged by a Japanese blacksmith from ZDP-189 steel, which ranks among the rarest steels in the world. Effortlessly sharp, strong, and versatile, this might very well be the last chef's knife you ever buy. Also included in the kit is a protective sheath and sharpening gear.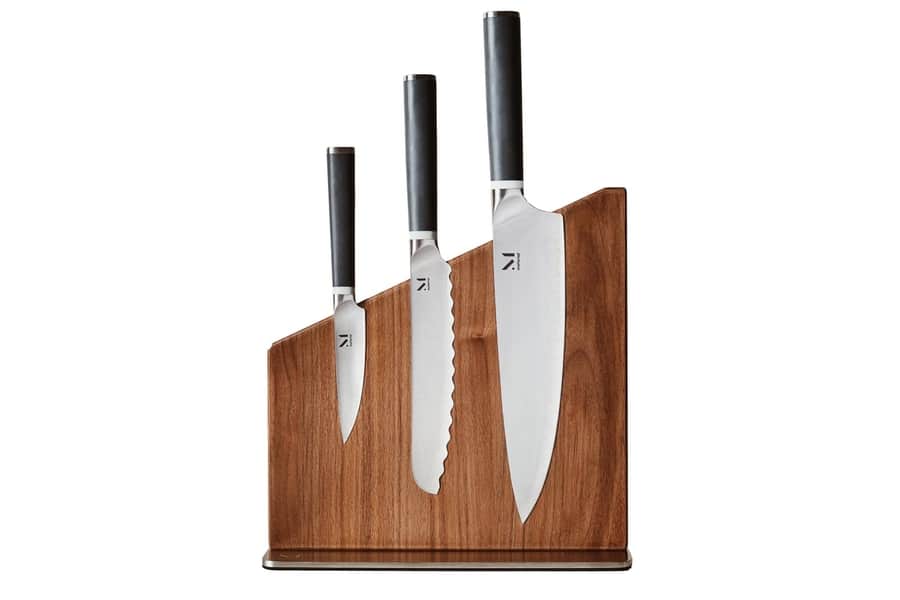 Material The 3 Knife + Stand Set
Featuring a "Grey Blue" handle that's available exclusively through Huckberry, this knife + stand set from Material includes a chef's knife, serrated knife, and paring knife. All three knives are made of three-layer Japanese stainless steel and equipped with a grippy matte finish on the handle. If you want to cover the culinary basics with efficiency and style, look no further.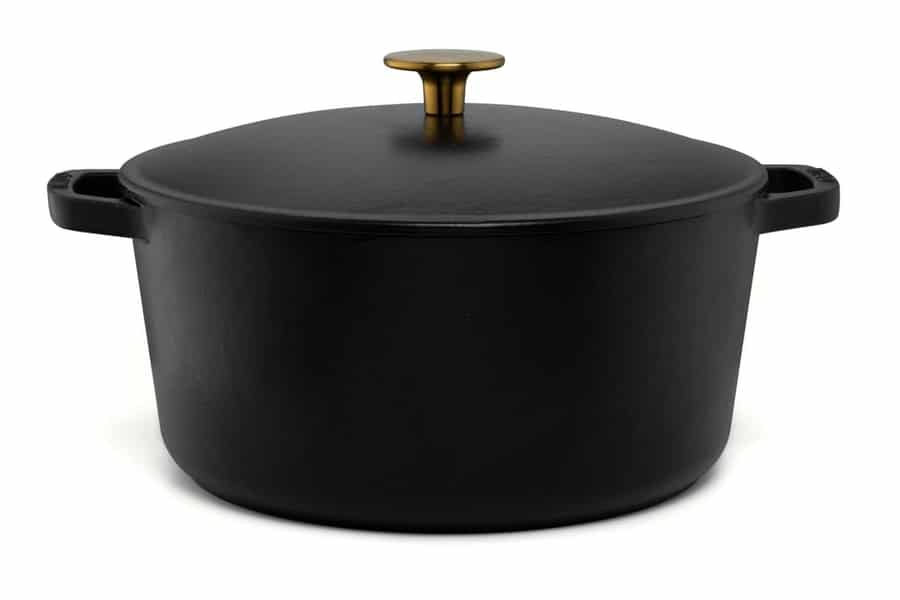 Milo Classic Dutch Oven
Forged of heritage-quality cast iron and then finished by hand, the Milo Classic Dutch Oven is a classic indeed. That cast iron material is the same type that's used on railroads, by the way. It delivers impeccable durability and completely balanced heat distribution. Meanwhile, a light interior colour makes it easy to monitor your cooking progress. Ready for any heat source (induction, electric, gas, halogen, oven, open flame), this optimal beast is ideal for braising, slow-cooking, and roasting succulent meats.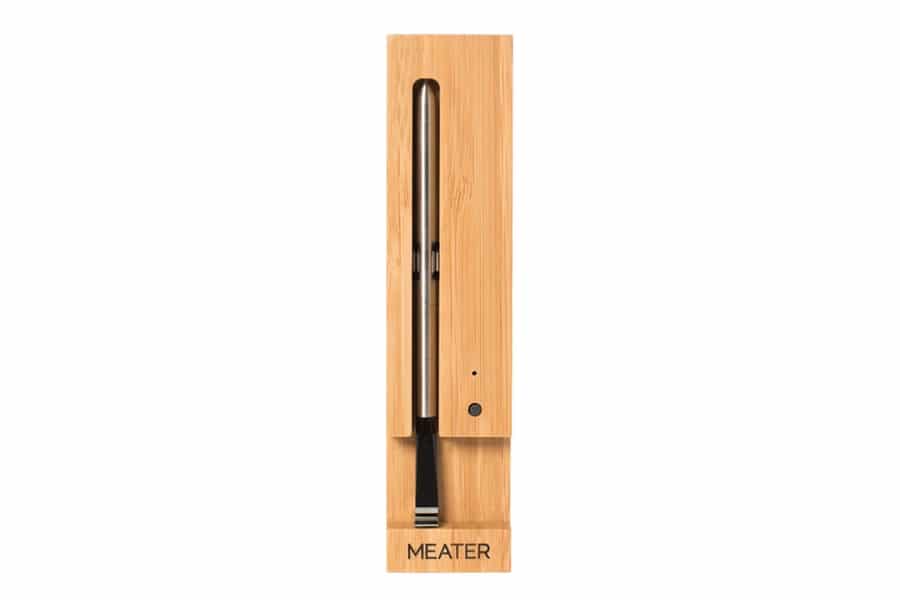 Meater Wireless Meat Thermometer
The world's first 100% wireless meat thermometer is also one of the world's best. Slim by design and Bluetooth connected, Meater syncs with an app on your phone and sends you notifications as your meat cooks. That means you can grab a beer and socialise while your chicken or tri-tip heats up on the barbie. The thermometer also guarantees consistent and satisfying results, taking all the more pressure off your shoulders.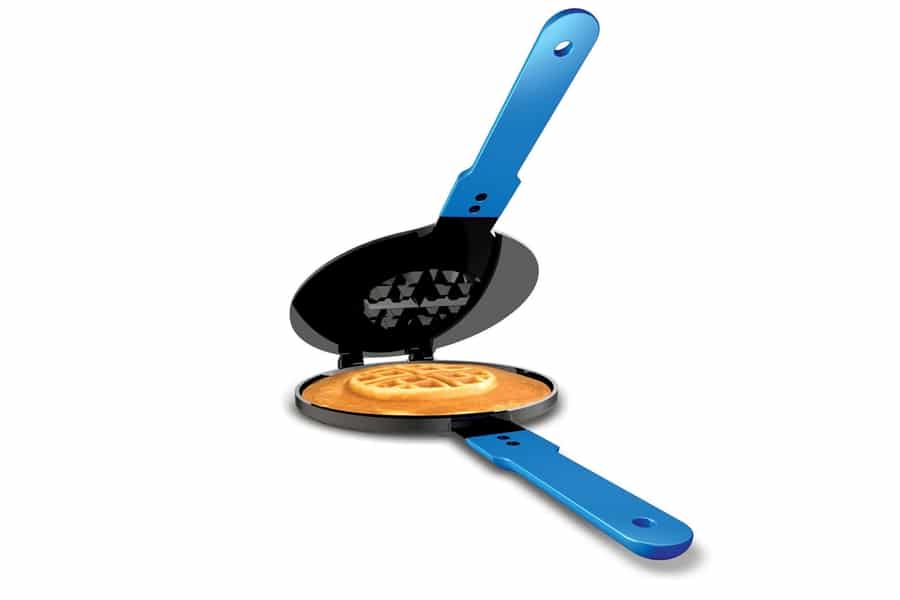 PanWaffle
True to its name, PanWaffle is a cutting-edge griddle that combines a pancake and waffle into one delicious creation. In addition to being outright brilliant on a conceptual level, it's also compact, easy-to-use, and dishwasher safe. Your days of choosing between your two favourite breakfast delicacies are officially over.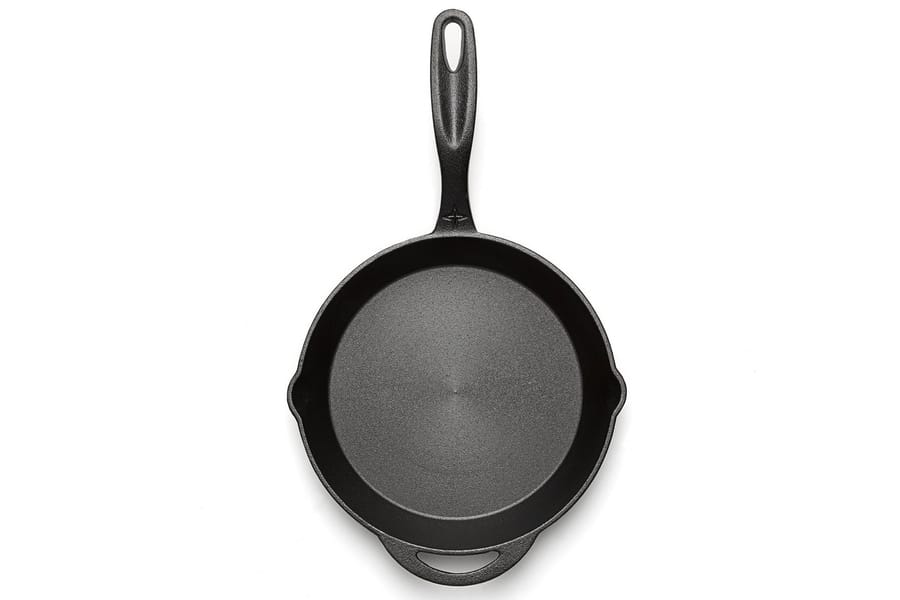 Barebones Kitchen 10″ Cast Iron Skillet
When it comes to cast iron cookware, Barebones always takes an unfettered and optimal approach. Enter exhibit A: this cast iron skillet of undeniable quality. Features include a triple-sanded interior cooking surface, dual pour spouts, and an ergonomic handle. Pre-seasoned out of the box and backed by a lifetime warranty, this is everything you need in a skillet and nothing more.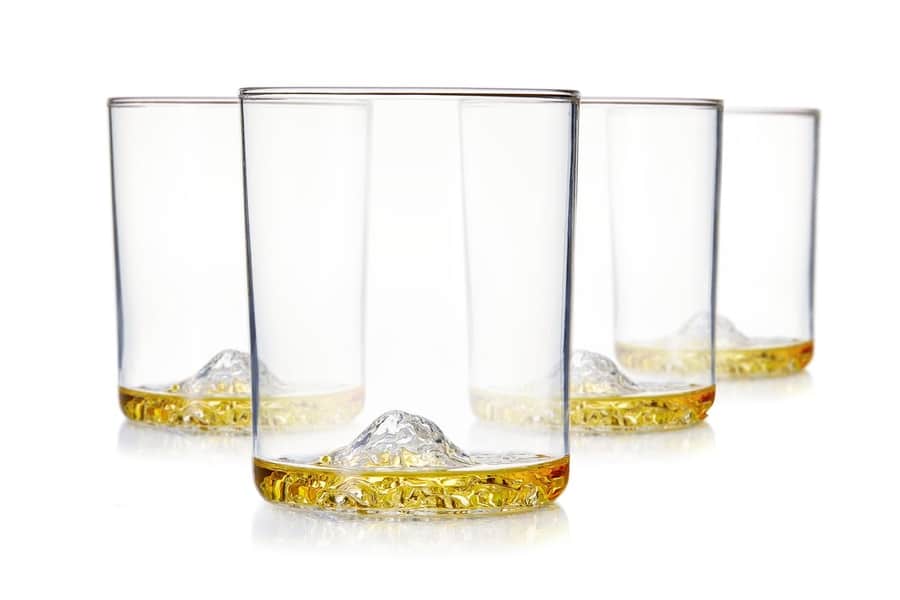 Whiskey Peaks American Mountains – Set of 4
Whether you're sharing premium whisky with your mates or simply sipping by your lonesome, these handblown glasses will serve you well. Designed in San Francisco, each one incorporates a unique topographic impression of an iconic American mountain peak. This is how you drink with both style and distinction.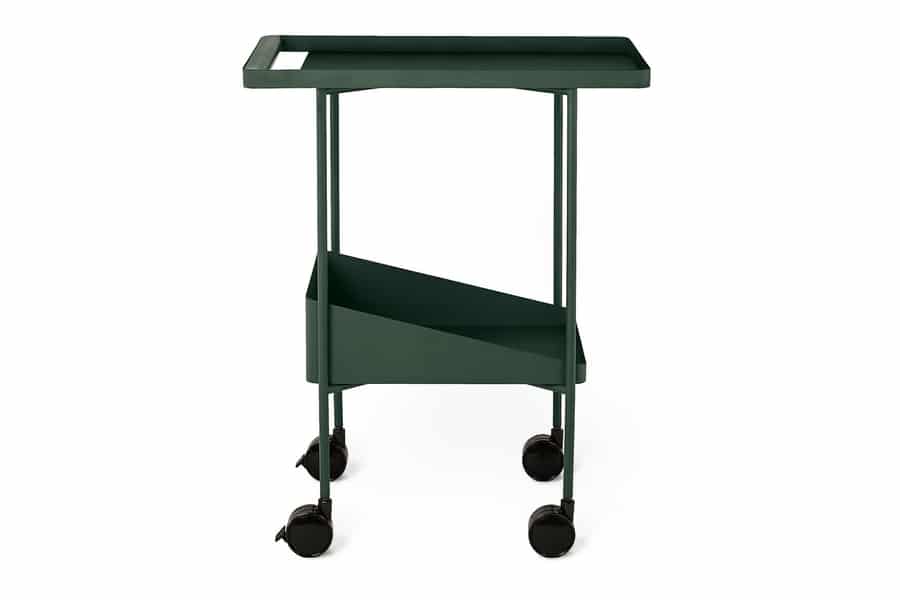 Dims. Barbican Trolley
A modern chef can always use more prep or storage space and that's exactly where the Barbican Trolley comes in. Available in three different colours, it's made of sturdy steel and finished with an FSC-certified solid ash wood handle. Lock the rear wheels in place (for stationary use), pick up the prep knife, throw down the cutting board, and get to work. The best part? This multi-tierd bad boy comes completely assembled right out of the box.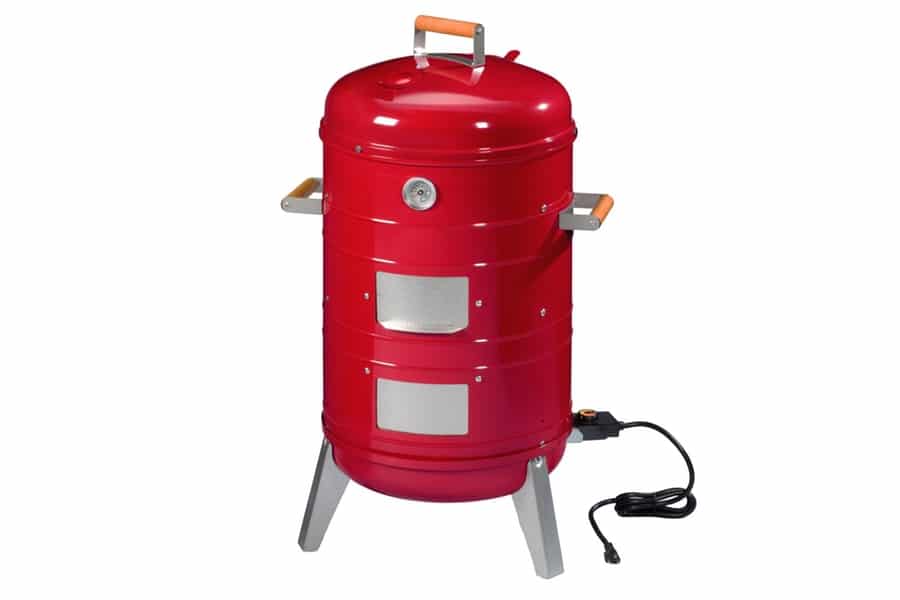 Meco 4-in-1 Smoker & Grill
The name pretty much says it all: 4-in-1 Smoker & Grill. Perfect for backyard get-togethers and wilderness retreats and everything in between, this lightweight cooker functions as either a charcoal smoker, a portable charcoal grill, a portable electric grill, or an electric smoker. Features like a high domed hood, Lock 'N Go system, stainless steel water pan, heat gauge, and built-in ventilation system make this great thing that much greater.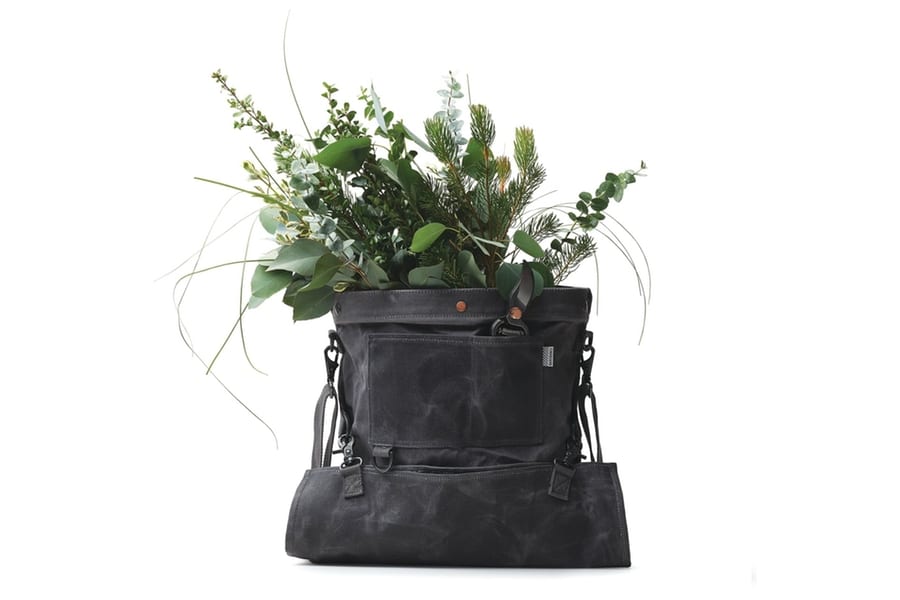 Barebones The Gathering Bag + Pruners & Sheath Bundle
You know you're a true home chef if you're out in the garden, picking your own herbs and spices. First and foremost: when are you inviting us over for dinner? Secondly, check out this amazing sheath bundle from Barebones, which includes a waxed canvas gathering bag and Japanese-inspired steel pruners. Quality be thy name!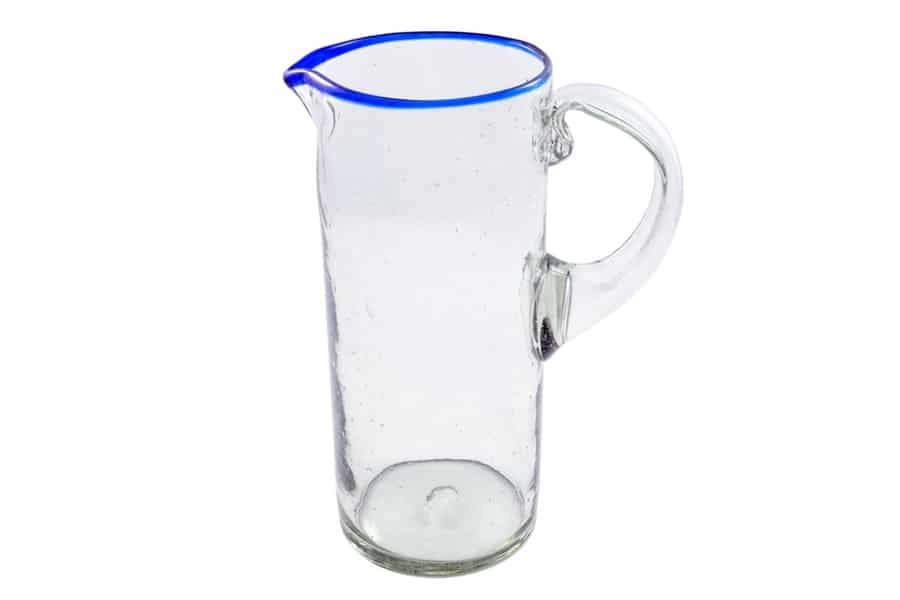 Sobremesa Blue Rim Pitcher
We're getting all kinds of refreshing vibes from this classic blue rim pitcher. Handblown in Guatemala from recycled glass, it's simply begging to be filled with iced tea, lemonade, orange juice, or margaritas. Ahhhhh…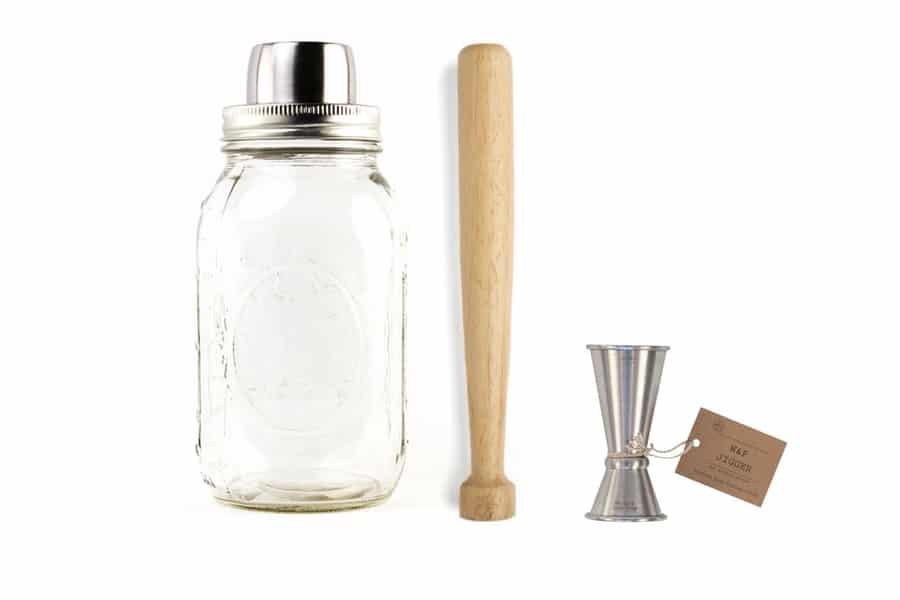 W&P Design Barware Set
Bring out your inner mixologist by picking up this exceptional barware set from W&P Design, which includes a muddler, jigger, and mason shaker. With these simple tools at your disposal, the flavour and ingredient combinations are virtually limitless.
You'll also like:
Huckberry Finds for June – Work from Home
Huckberry Finds for May – Winter Warmers
Huckberry Finds for July – Coastal Trip